Photo: Courtesy of Cuixmala
Cuixmala | Inside The Billionaire's Secret Mexican Hideout
Sir James Goldsmith's incredible eco-resort is now a place you can explore yourself
Photo: Courtesy of Cuixmala
If These Walls Could Talk… takes a look at the legendary stories behind some of the world's most famous luxury hotels. This week we're delving into the colourful history of Cuixmala, the luxurious Mexican estate built by Sir James Goldsmith.
---
Cuixmala: The Legend
If the walls of Cuixmala – the dreamy hideaway on the wild Pacific coast of Mexico – could talk, they would most certainly have been made to sign a Non-Disclosure Agreement.
The sprawling estate – set in 30,000 acres of nature reserve stretching across land, crocodile-filled lagoons and miles of private beaches – was originally built as a private family home by the flamboyant, and notorious press-hating billionaire Sir James Goldsmith, a man who suffered decades of hostile coverage over his personal life and political career. After his death in 1997 his daughter Alix Marcaccini took charge of the property, opening it as a hotel a few years later.
"You can basically do whatever you like, except swimming in the crocodile lagoon, that's strictly off limits"
"Cuixmala's philosophy has not changed except that we are now open for rental," says Marcaccini, perhaps wondering whether her father would be turning in his grave at the idea of strangers posting selfies from his beloved estate, or whether he'd be vaguely amused by the fanfare. "We try to give guests the feeling they are on a big ranch or estate rather than in a hotel or a resort."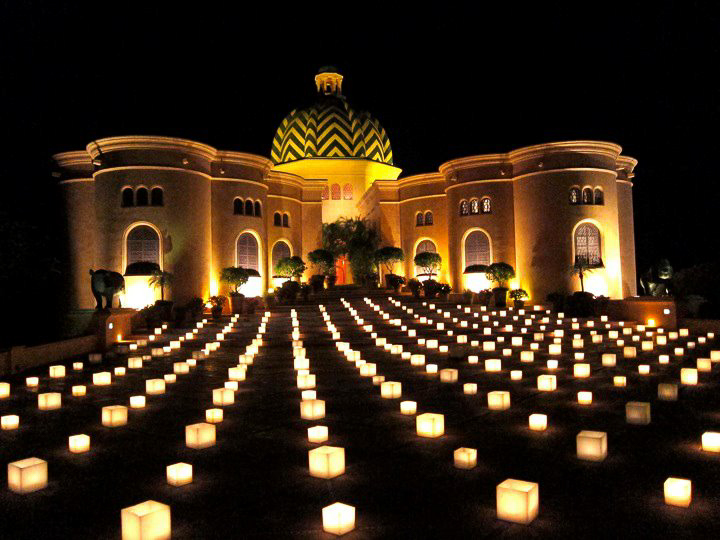 The property, which accommodates approximately 75 guests, treats all visitors, from bourgeois hippies to celebrities flying under-the-radar, like welcome house guests. "There is an opportunity to do anything you can imagine here," say Wayne Hudson, who has worked with Cuixmala for 15 years.
"There isn't the regiment of an actual hotel. If guests can think of something to do that has never been done before, they can do it."
Requests range from off-the-beaten track mountain biking tours to elaborate marriage proposals, fine dining picnics on the beach or landing your private plane on the property. Nothing is too much – except swimming in the crocodile lagoon which is strictly off limits.
Adding to the personal guest house feel of Cuixmala is the fact that part of the Goldsmith clan still lives on the estate. "Family was very important to my father even though he led an unconventional life," explains Marcaccini. And by unconventional she means Goldsmith was well known for his complex domestic arrangements: three marriages, eight children and countless affairs.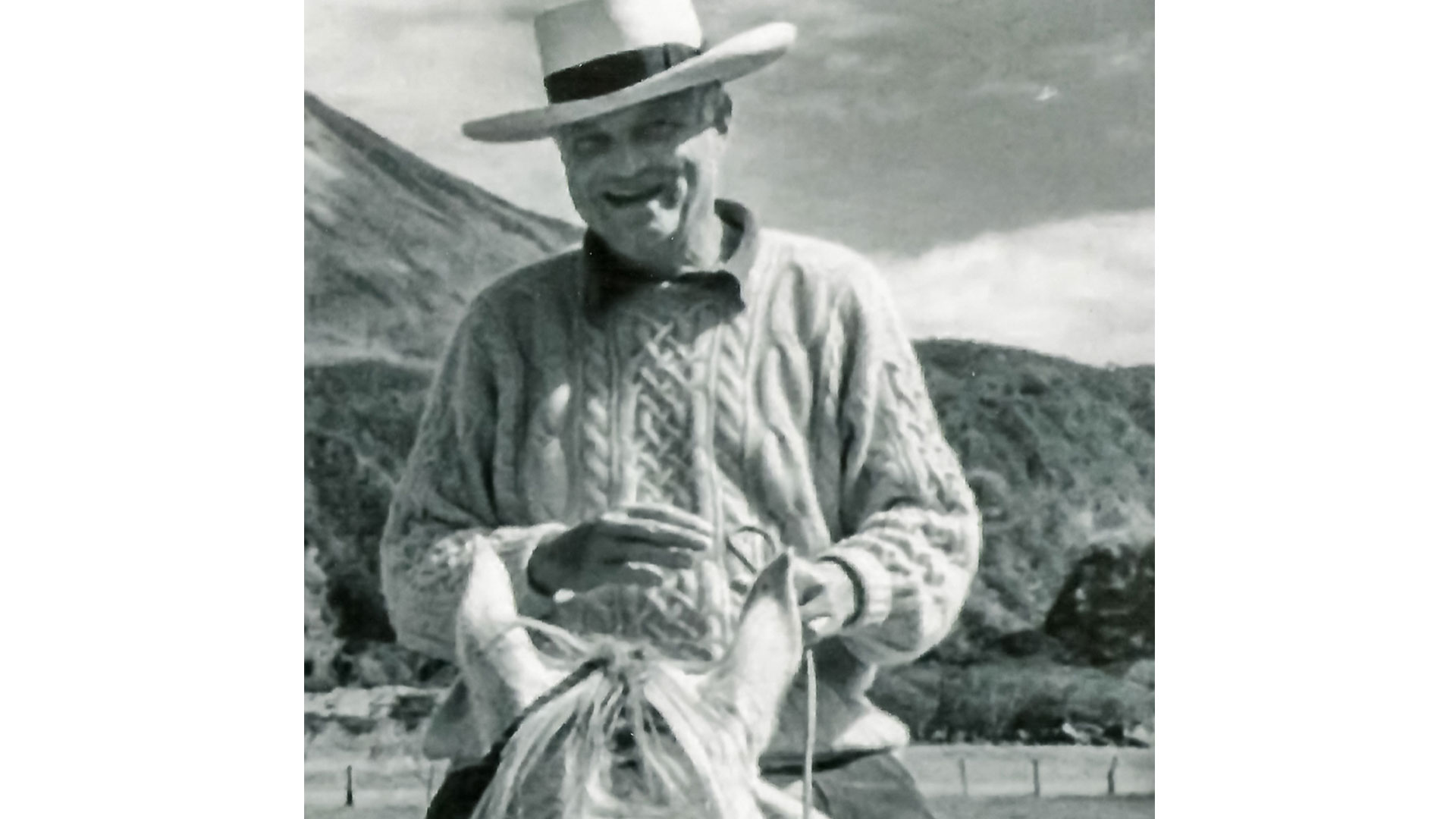 His wives included his former secretary (Alix's mother) and Lady Annabel Birley – the aristocrat after whom London's famous nightclub "Annabel's" was named, while his mistresses include a beautiful fashion model who eventually left him for the Aga Khan.
But somehow the women in his life all got along famously and he died with both his wife and his mistress by his side. "He planned houses at Cuixmala for the different women in his life. And if he had lived longer, he would have added more houses for all of his children who were too young at the time to have their own," says Alix. It's these buildings that are now available to rent.
"Goldsmith was well known for his complex domestic arrangements: three marriages, eight children and countless affairs"
Casa Cuixmala, an opulent mix of Mexican, European and Moorish design, was Goldsmith's own home. As well as incredible ocean views and a dramatic staircase to an infinity pool on the beach, it has 11 luxury suites – four within the main house and seven in adjoining bungalows that can be rented individually.
There are a further three fully staffed private villas available to rent and then the casitas – one-and two-bedroom suites which once housed Goldsmith's pilots, doctors and other members of his travelling staff. The casitas share a resort pool, clubhouse with a restaurant, bar and billiards room.
"Sir James was extremely well connected," explains Hudson. 'He knew all the heads of state, prime ministers and business leaders. And they would all come to stay with him here." Flying into Cuixmala along with his revolving cast of wives and mistresses were high profile friends including Richard Nixon, Henry Kissinger and Ronald Reagan, who came both to brainstorm and relax.
"He used to spend about four or five months of the year in Mexico," explain Marcaccini of her late father. "He would host think tanks with politicians, business men, ecologists and friends. "One such wealthy guest. whose name was never revealed, gifted Goldsmith a pair of African zebras. They successfully bred and there is now a small herd of 40 roaming freely on the estate.
Ecology has always been an integral part of the Cuixmala experience, long before it was fashionable to care about the environment. Goldsmith himself, an eco-warrior way ahead of his time, was in fact knighted for his services to ecology.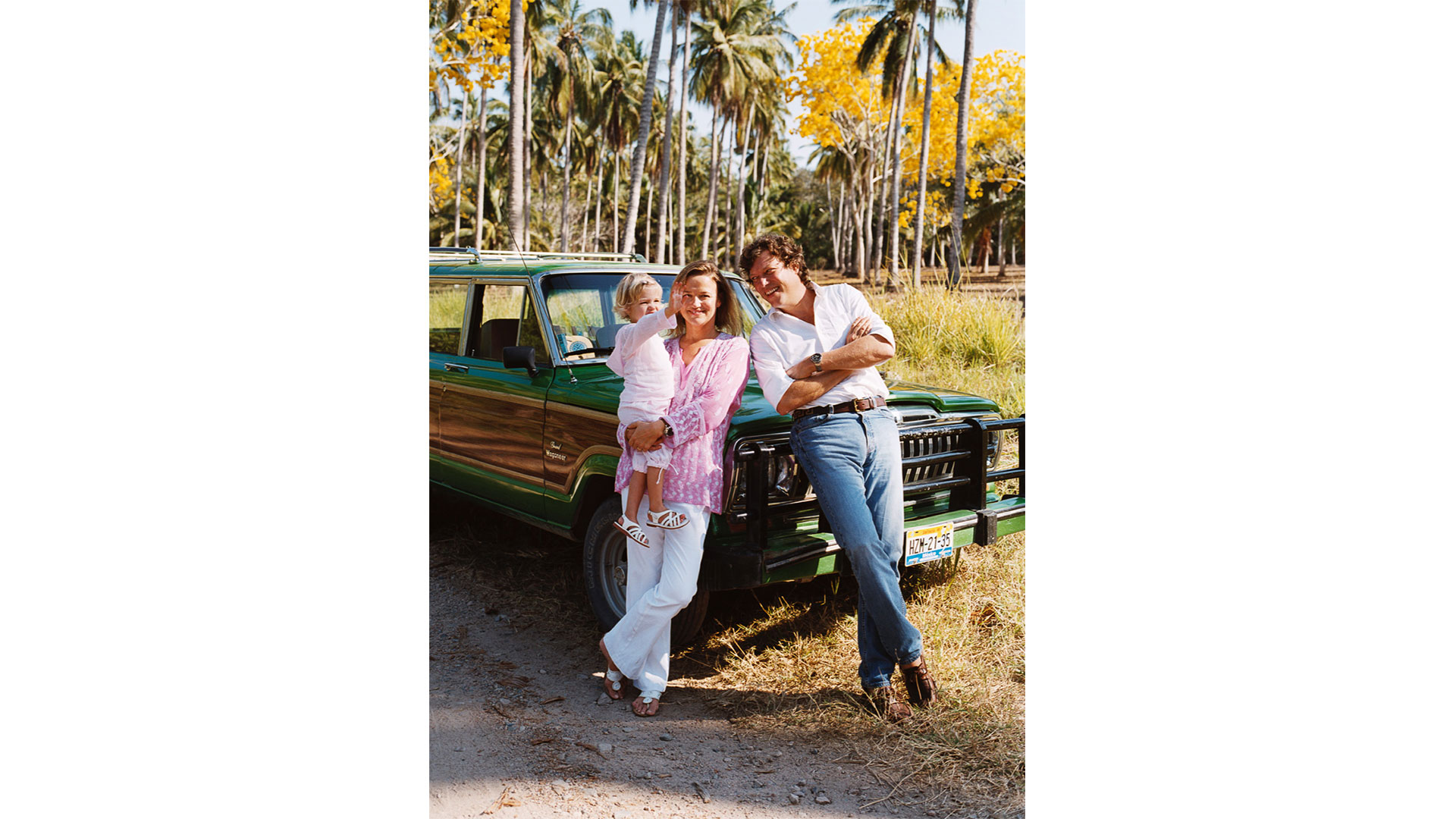 As well as the imported zebras, wild animals from giraffes to antelopes, jaguars and pumas are protected and roam freely around the property. There is a sea turtle protection programme, 12,000 species of plants and birds, a vast coconut plantation and a wide variety of fruit trees and vegetables.
Everything at Cuixmala was – and still is – done with an eye to sustainability and preserving the environment. Goldsmith put into place a huge organic operation, and today almost all of the food served at the hotel is harvested directly from their working farm. "No one was doing organic at the time," say Hudson. "Honestly, when he talked about organic farming, a lot of his peers - and we are talking about very important and influential people - weren't quite sure what he was talking about."
"People who've visited over the years include Madonna, Mick Jagger, Gwyneth Paltrow, Seal and Heidi Klum"

A true piece of jungle paradise, Cuixmala was until recently a relatively unpublicised secret, attracting just friends of the family and elite, in-the-know travellers. People who've visited over the years include Madonna, Mick Jagger, Gwyneth Paltrow, Seal and Heidi Klum, but in the days before social media it felt more like stumbling across an other-worldly hideaway than a holiday destination.
Today for practical reasons – namely it is enormously expensive to run the place and also farm-to-table works better if there is actually someone at the table – they aim for higher occupancy, and attract a wider audience of glittering nomads, while managing to retain the elusive charm.
The calendar highlight has always been Alix's New Year's Eve party – an event that perfectly epitomises the laidback but luxurious spirit of Cuixmala. The all-night event takes place on the beach in front of Casa Cuixmala and includes dinner around the pool, live music, fireworks, a bonfire and dancing until the sun comes up. And everyone is invited.

During the holiday season, she invites her friends from all over the world who mix with celebrities (Gael Garcia Bernal is a regular) and ordinary paying guests who are lucky enough to secure a room. "There is a very festive house party kind of vibe going on during that time," confesses Hudson. "The whole thing is spectacular and Alix is the perfect hostess." Plus no one feels the need to brag that they were there. Her father would have been proud.
Cuixmala: The Location
Cuixmala is located in the Jaslico state of Mexico on the Costalagre between the popular tourist town of Puerto Vallarta (a 3-hour drive) and the port city of Manzanillo (a 75-minute drive).
The estate is remote and self-contained, but if you drive half an hour along the coast you will find Careyes, a more traditional luxury resort with a beach club, restaurants and polo facilities. This is where the Goldsmith family stayed when the first came to holiday in the area and before they built Cuixmala.
Cuixmala: The Lowdown
Almost all of the food served at Cuixmala is from their own organic farm, their nearby ranch, or fished in surrounding waters. Guests staying in the Casitas are served meals at Casa Gomez or can eat lunch by the beach at Caleta Blanca. (A candlelit dinner on the beach with a bonfire can also be arranged.)
La Loma, the fine dining restaurant, serves those saying in Casa Cuixmala or anyone else by prior arrangement. If you rent a private villa you are provided with a personal chef.
There is a Mexican flavour to much of the food due to locally sourced ingredients but dietary requirements and preferences are willingly catered to by the staff.
Activities at Cuixmala include everything from tennis to bird spotting, mountain biking, surfing, horseback riding, lagoon tours or simply lounging by a pool or on the beach.
Room rates range from $550 for a Casita room to $1,300 for a suite in Casa Cuixmala, or a fully staffed villa from $2,600.
For bookings and further info check cuixmala.com
Malika Dalamal is a freelance writer based in London.