Island of Hidden Treasures | St Lucia is an Unexpected Adventure Hot Spot
Exploring the side of the island that cruise ship passengers never see
Several overweight American tourists stop and gasp for air at the top of Signal Peak, which sits proudly on the north side of St Lucia's Pigeon Island.
Fanny packs, branded golf caps and tote bags with gigantic logos give the game away: these ruddy-faced individuals have just rolled off the gigantic cruise ship that's currently sat idling in the seaport at Castries and they look perplexed, as well as knackered.
"They've just stumbled across two idiots scrambling along the narrow walking trails in a rented Suzuki Jimny"
Why? Because they've just stumbled across two idiots scrambling along the narrow walking trails in a rented Suzuki Jimny, swinging around the protected military ruins and kicking up dust in front of the numerous photo opp sites as they race to beat the weather and reach the starting point of an epic and tricky-to-reach rock climb.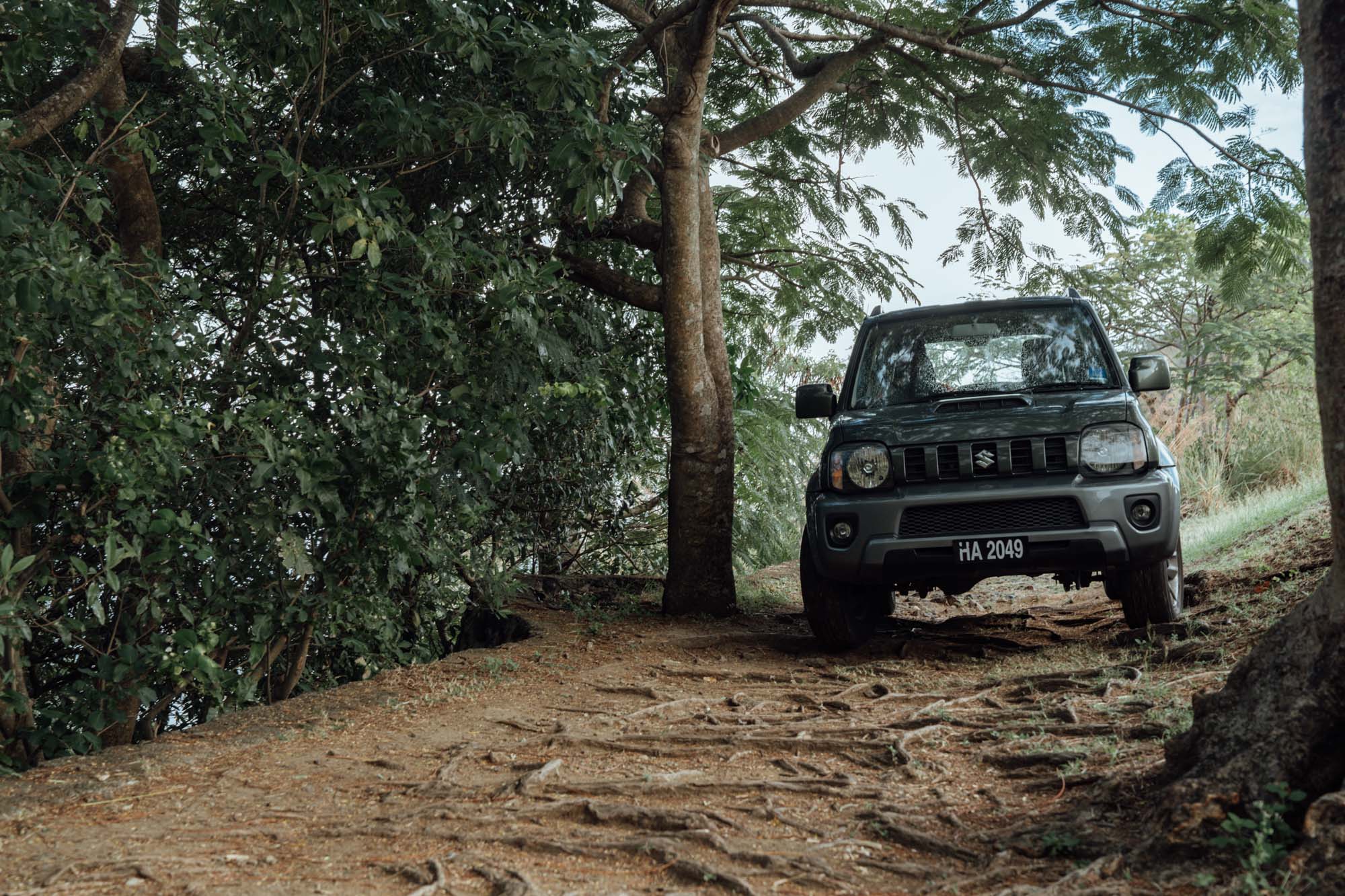 Try this without some local knowledge and it's highly like you'll be pointed towards the nearest prison, but the nearby all-inclusive BodyHoliday Resort is on friendly terms with the national trust and has exclusive access to one of the most picturesque roped climbs on the island.
It's now Thursday and I've been on the Caribbean hideaway since Saturday. In that time I've abseiled down a waterfall, almost puked during a morning spin class, eaten my bodyweight in homemade peanut butter energy balls and have had every muscle in my broken body pummelled by various experts.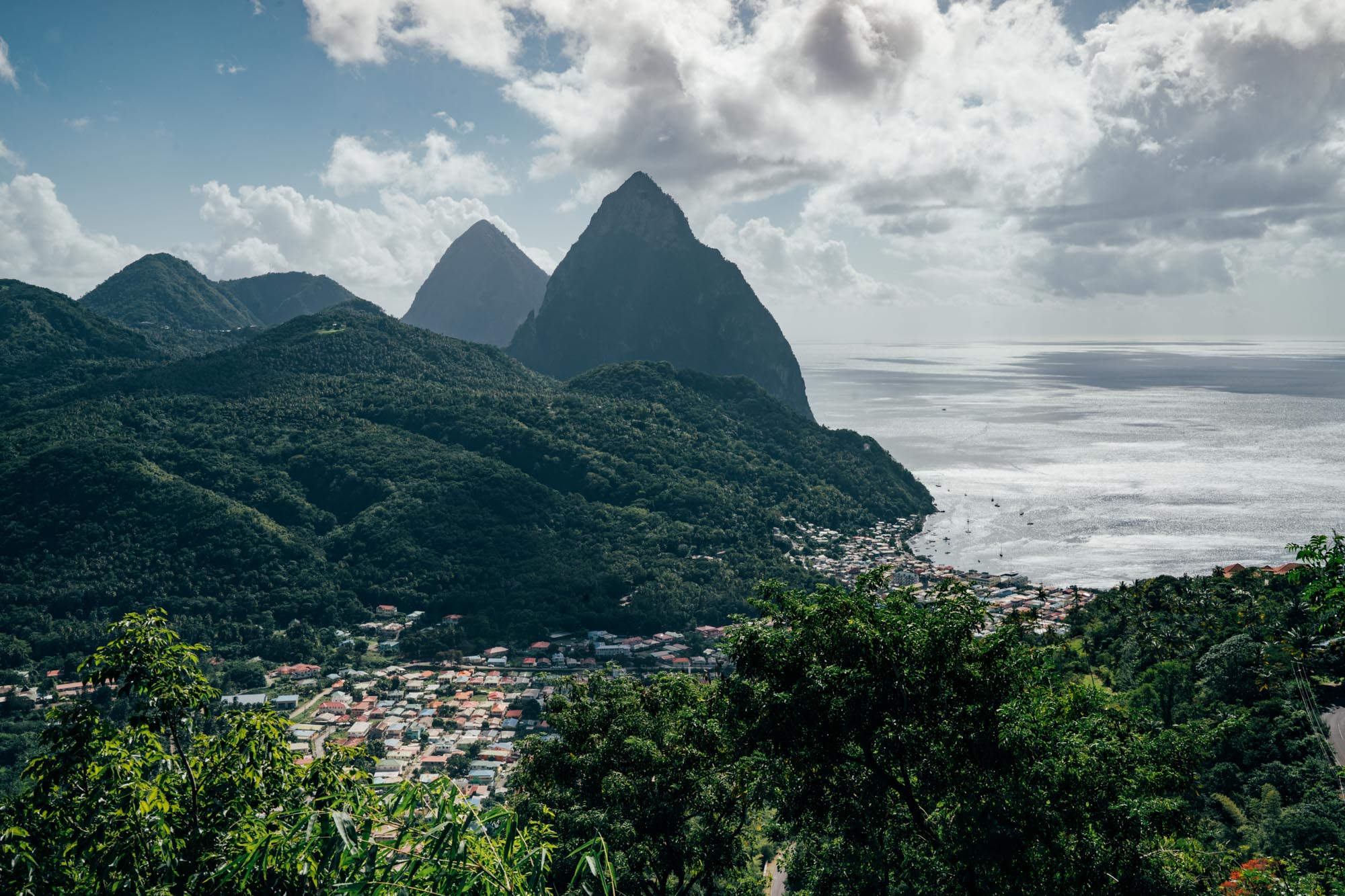 Hence the nonchalant attitude towards joy riding around a protected historical site in a little 4x4 and the fact that the impending roped ascent up the ragged, sheer faces of Pigeon Island fails to have any alarm bells ringing in my head, despite my climbing experience totalling a couple of hours on a sweaty indoor wall when I was about 13.
A New Body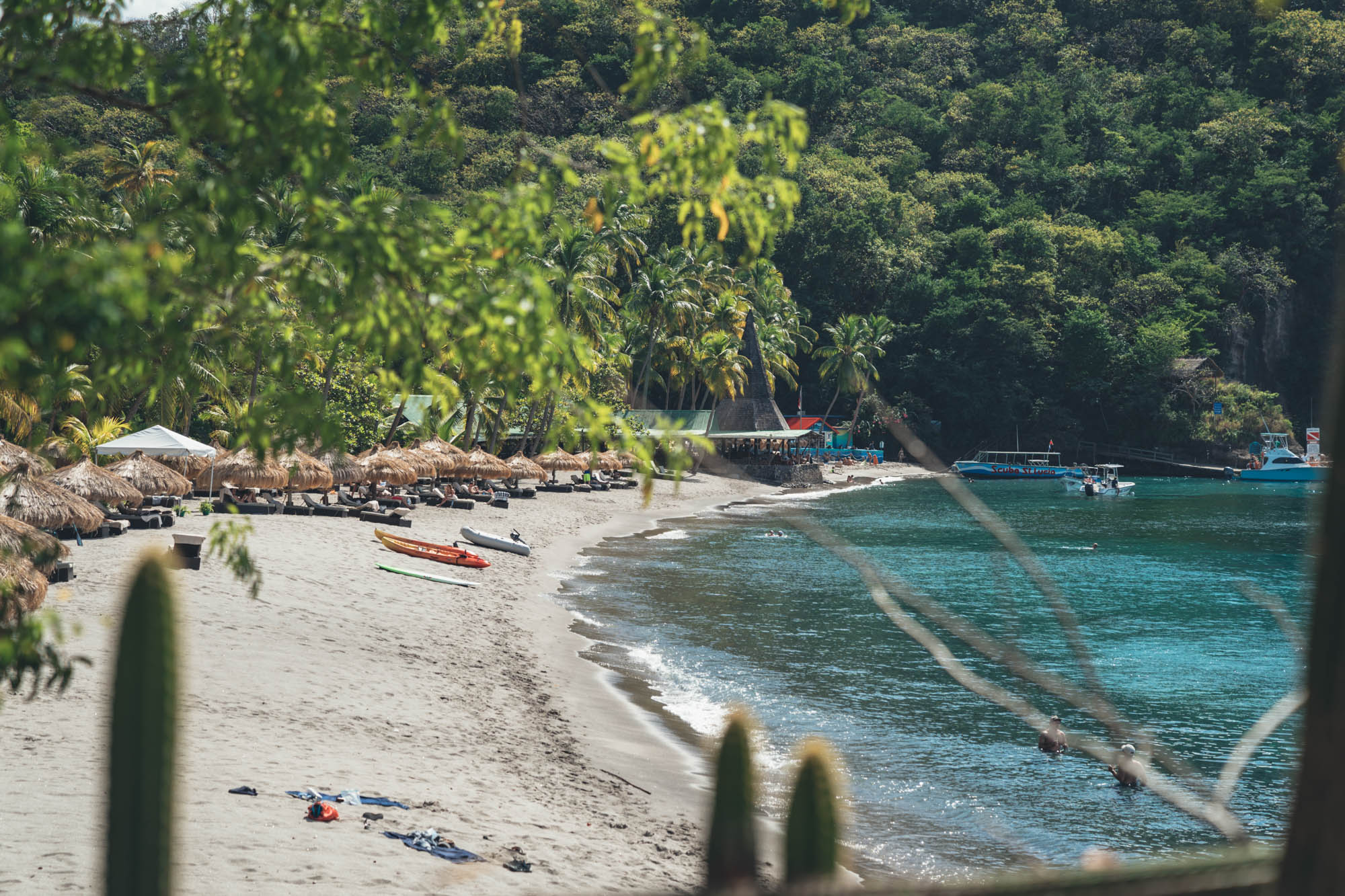 St Lucia might not top many lists of the best motoring destinations in the world, but its winding volcanic roads and challenging jungle terrain make it the perfect spot to hone your driving skills and indulge in a perspective rarely enjoyed by the majority of holidaymakers that visit the island.
After all, this is the sort of destination us Brits flock to during the depths of winter for some hot sun, sandy beaches and fruit-based cocktails next to the pool. But there's so much more here to reward the adventurous.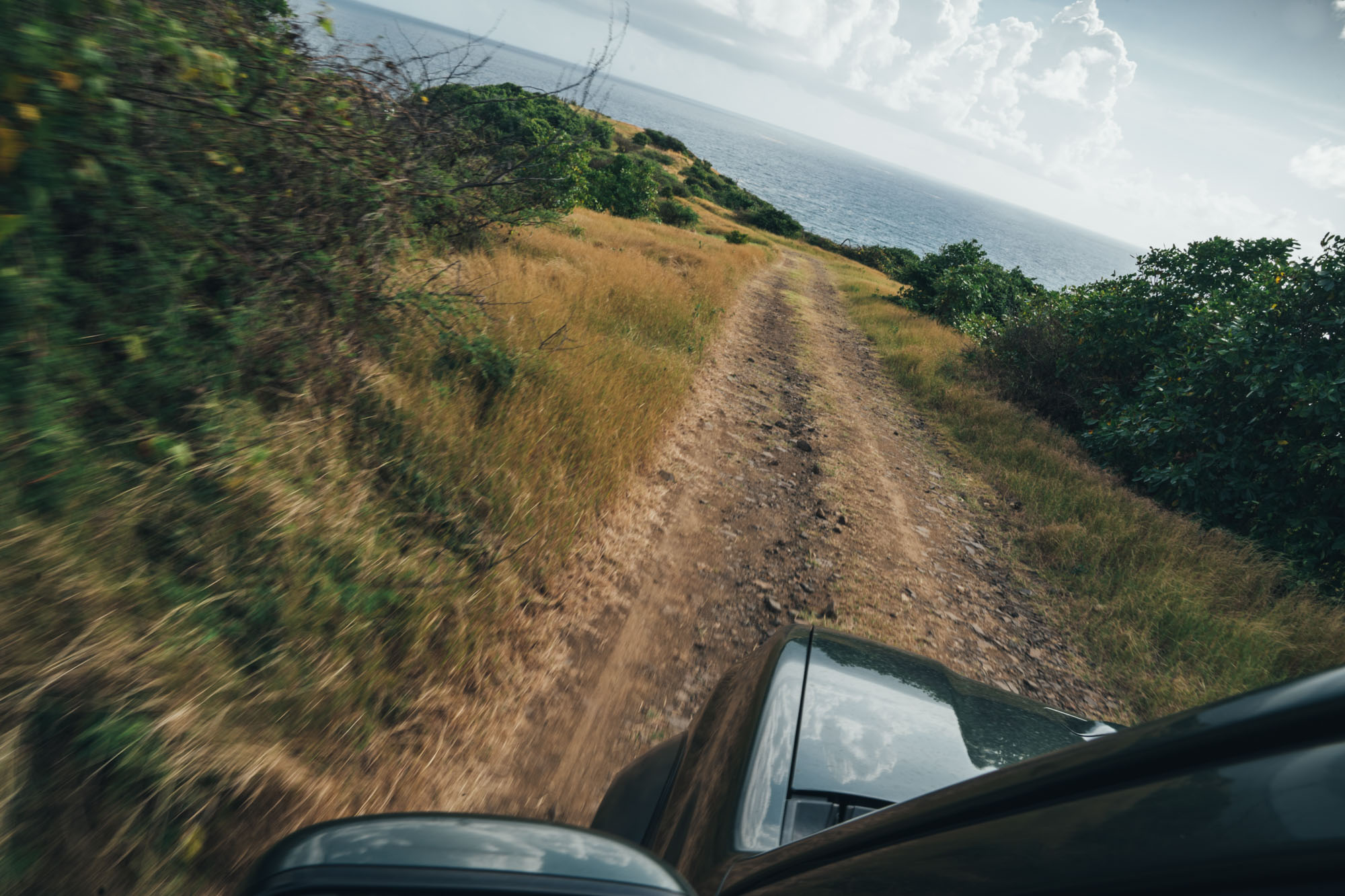 The BodyHoliday has long been frequented by those with itchy feet - the holidaymakers that can't handle ingesting another James Patterson novel beneath the baking sun; people who perform a few push-ups on the beach, or swim to a distant rock, in order to burn off some energy.
And while organised wellness might not be anything new, the BodyHoliday takes things to the next level. It's perfectly possible to work out on the hour, every hour, from 7AM until sundown.
"The staff have all seemingly represented their country. The personal trainer, for example is an ex-Commonwealth Games gold medallist"
Introductory yoga classes follow beach-based boot camps, aqua aerobics classes seamlessly flow into tennis lessons and afternoon paddle-boarding sessions can be followed by a competitive game of volleyball.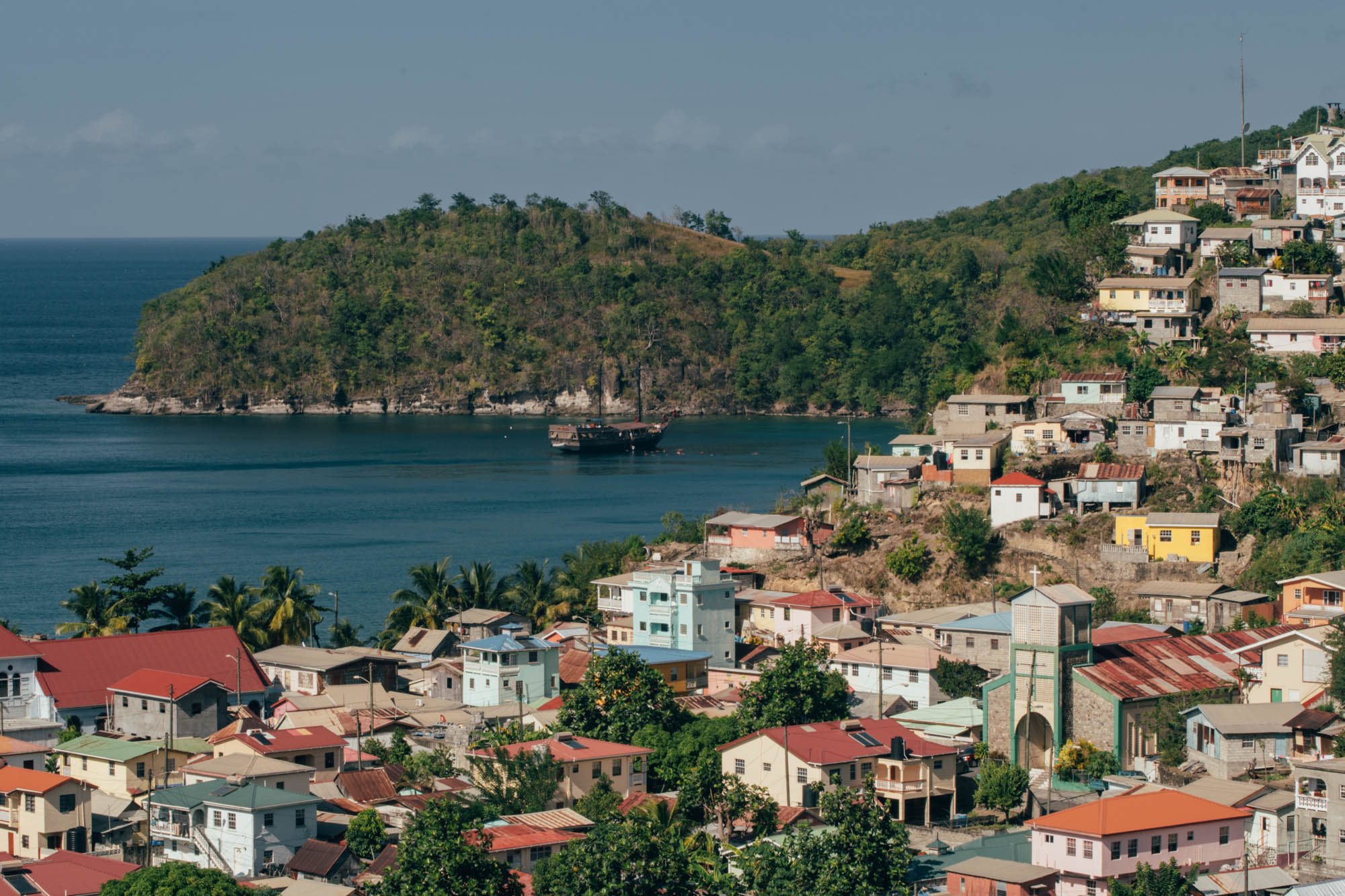 The key difference between this and other similar resorts is that the staff all seemingly represent their country at one discipline or another. The personal trainer, who can be hired for one-on-one sessions at an additional fee, is an ex-Commonwealth Games gold medallist in body building, for example.
You can imagine my surprise when a morning run to a nearby paradisiacal cove was led by a local athlete who set the sort of pace that would have Mo Farah crying into his Quorn burger.
Closer to the Edge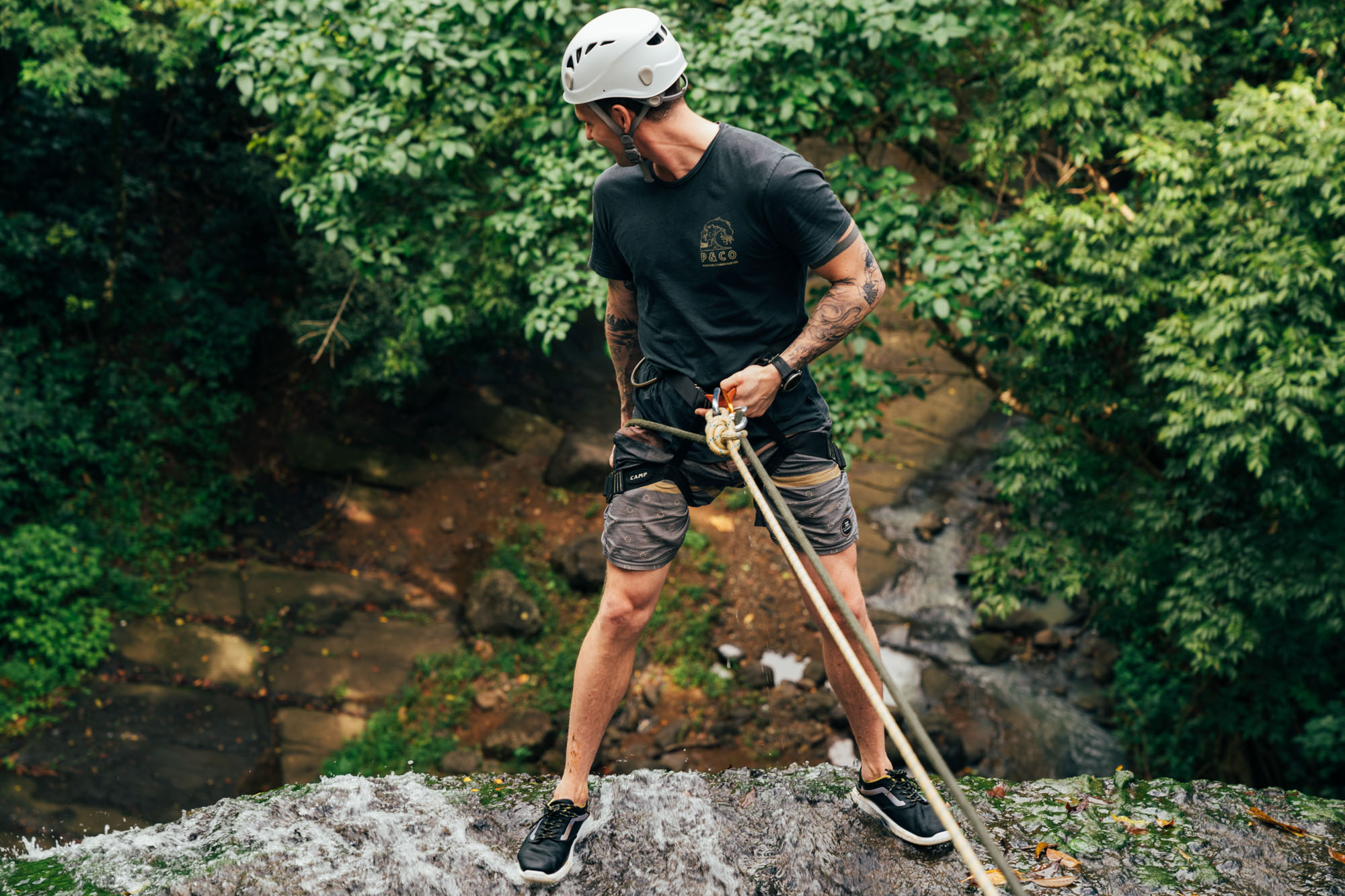 With only a few hours to get acclimatised, I'm up early and dodging epic Caribbean downpours to meet my guide for the day, who has been instructed to dangle me over the Errard Waterfall with a few ropes and some karabiners.
The company uses a pretty tasty Land Rover Defender to ferry thrill seekers from the resort in Rodney Bay to the various locations dotted around the island. We load up the chunky off-road machine with helmets, ropes and water and head into the dense jungle foliage of Dennery.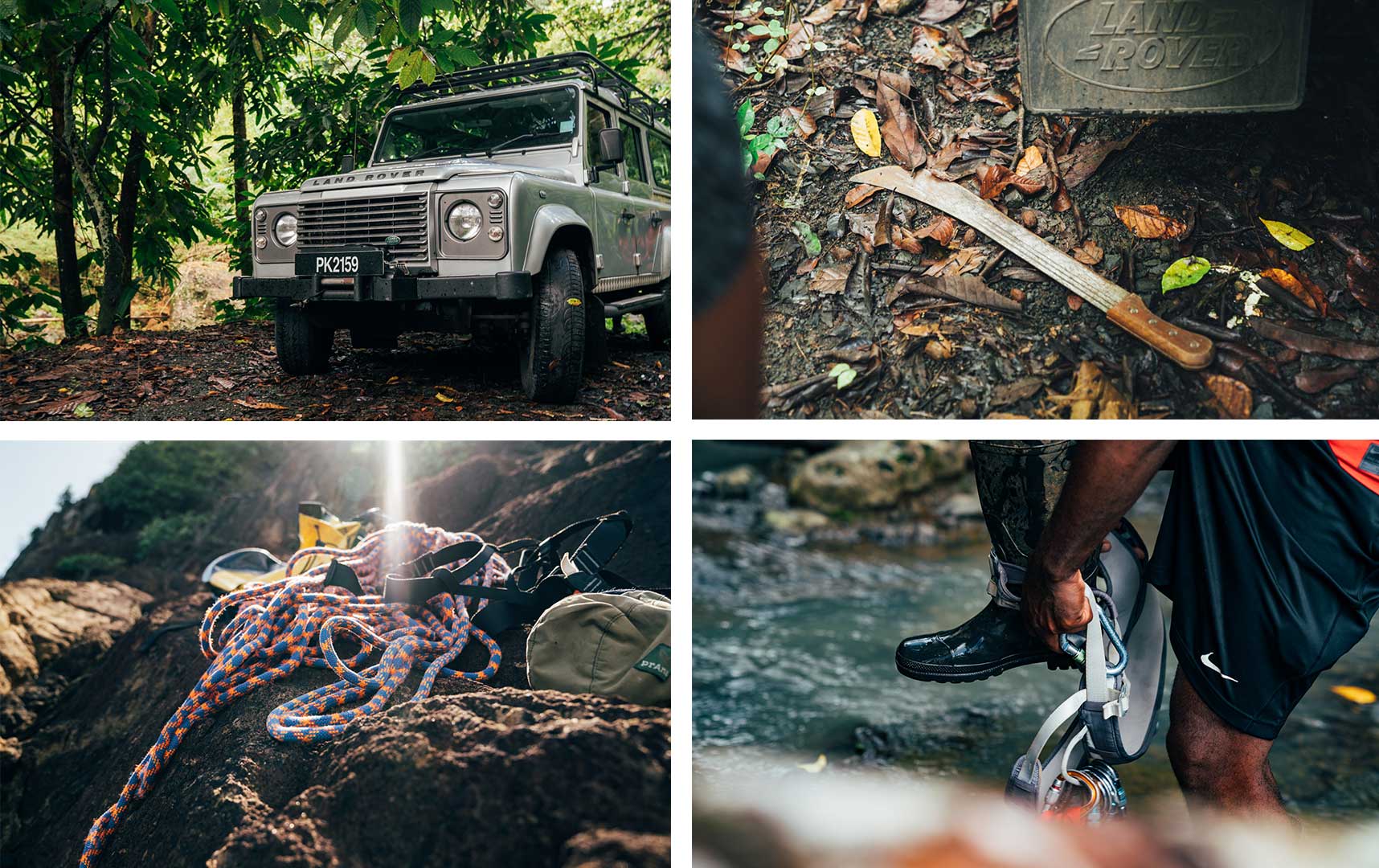 St Lucia is unlike many of the typical postcard Caribbean atolls in so much that it features some crazy elevation for such a compact place (the highest point is 3,143 feet or nearly 1,000 metres, above sea level), while the interior of the volcanic island is largely covered in thick, inaccessible jungle.
"They wield huge machetes with a nonchalance that borders on the alarming, hacking away at the dense vegetation with the enormous blades"
We peel off one of the handful of main roads and follow a demanding mud-spattered track for a few miles. Recent rains have sent small landslides across the road ahead, while rapidly sprouting plant life requires the odd machete-wielding session to clear the way.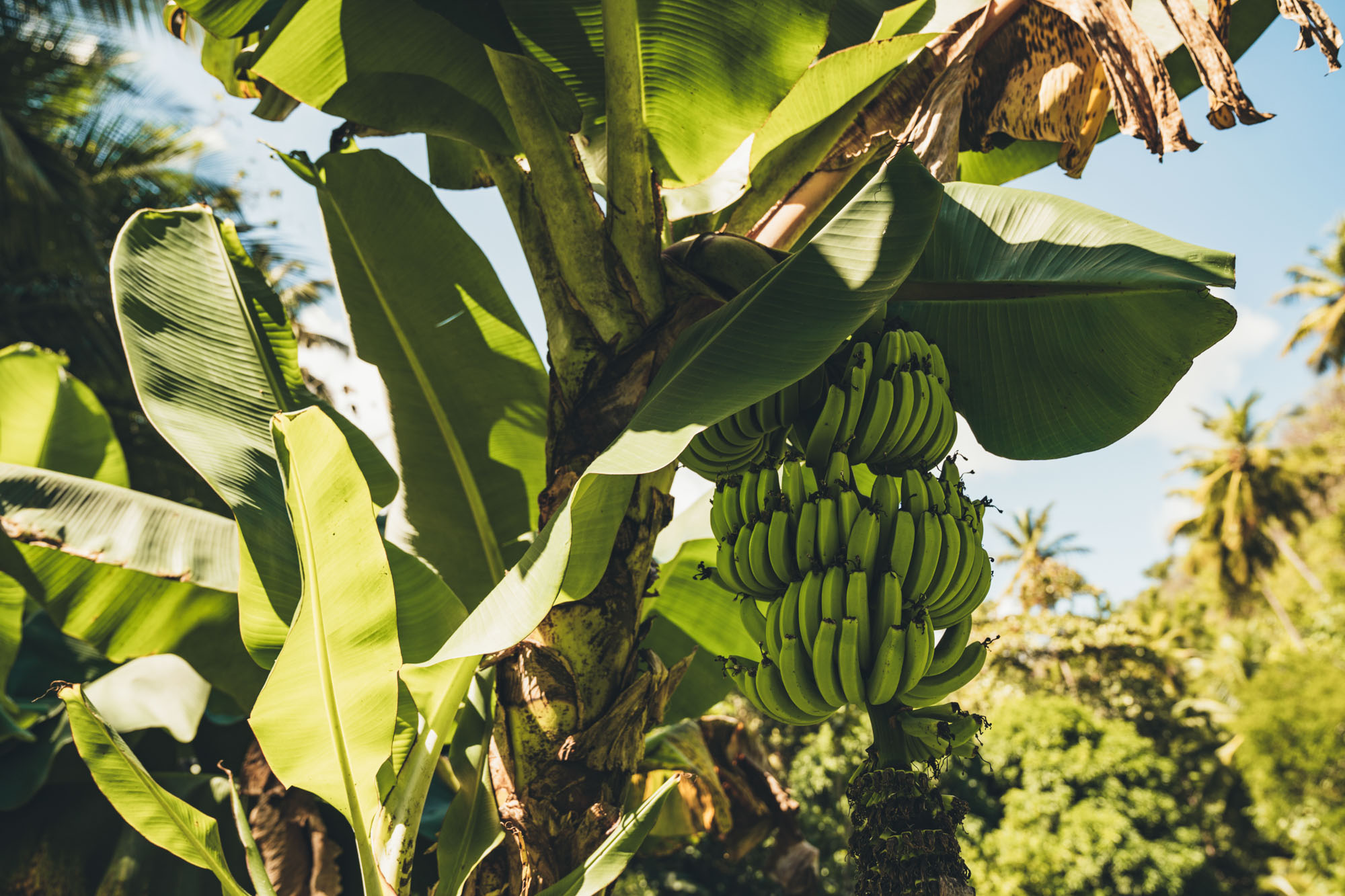 But the Defender copes admirably well and its knobbly off-road tyres, roof rack and spade mounted to the rear ensure it looks the part, especially surrounded by lush rainforest.
We unload and begin a half-hour hike along a slippery path towards our intended waterfall destination. Our guides, Marlon and Tevin, are kitted out in Wellington boots, shorts, t-shirts... and huge machetes, which they wield with a nonchalance that borders on the alarming, hacking away at the dense vegetation with the enormous blades.
The trek involves slippery streams, steep climbs and much foul language as deep mud pools digest trainers. But the vistas from the top of the 66ft-tall body of cascading water are well worth it.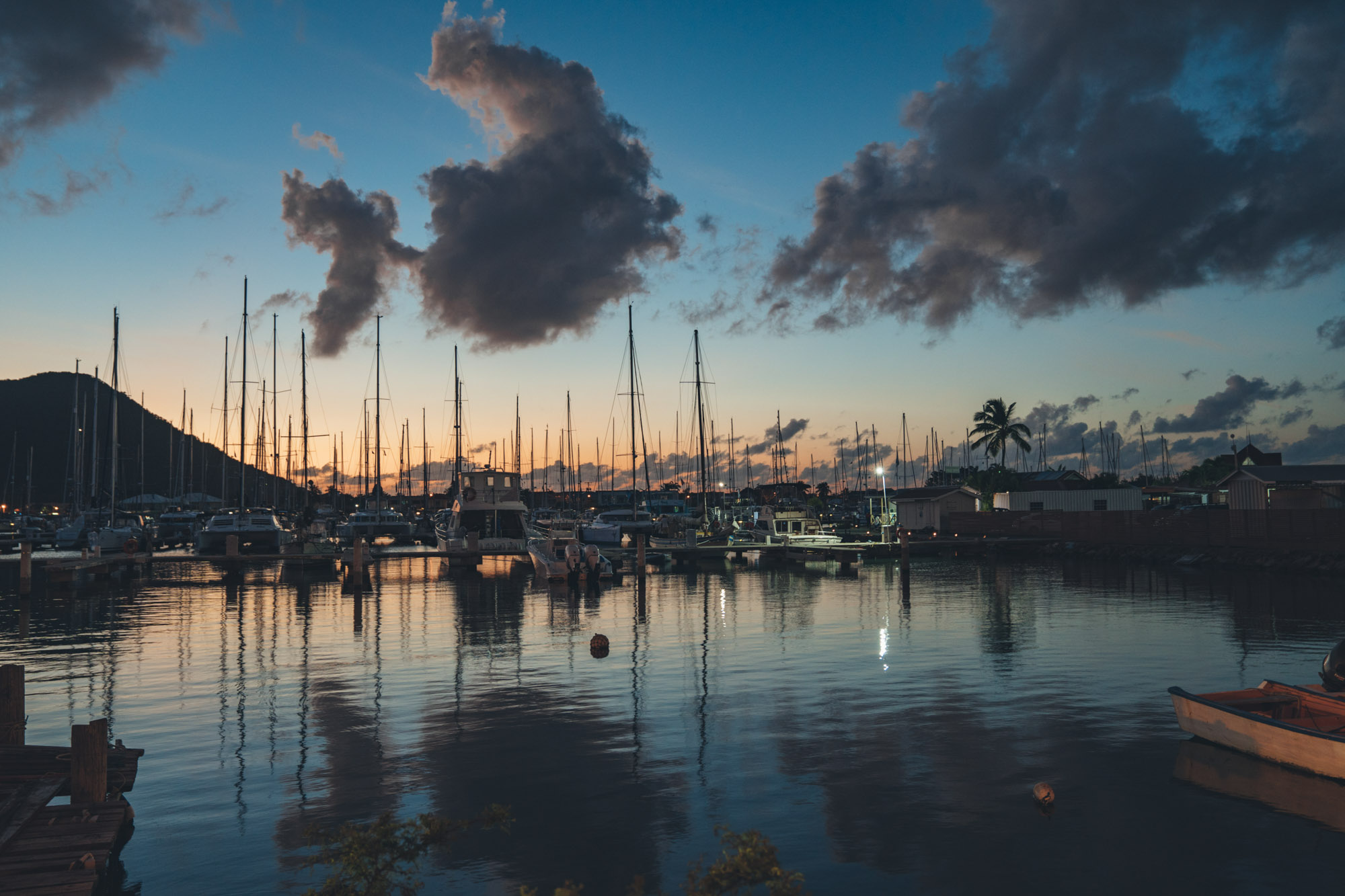 It is, like many things to come during my stay in St Lucia, a lot higher and more demanding than I imagined, but the adrenaline buzz you feel after gravity does its thing makes the toil worthwhile, and the view of the rainforest canopy as cold water piles into my eyeballs is a memory that will stay with me forever.
The meandering drive back to the north west of the island takes in the many banana plantations of Dennery, where the roadsides are dotted with drying snakeskins. According to my guide, local farmers kill and peel the deadly fer-de-lance snake and hang up its entrails as a warning to others in the area.
The Mighty Jimny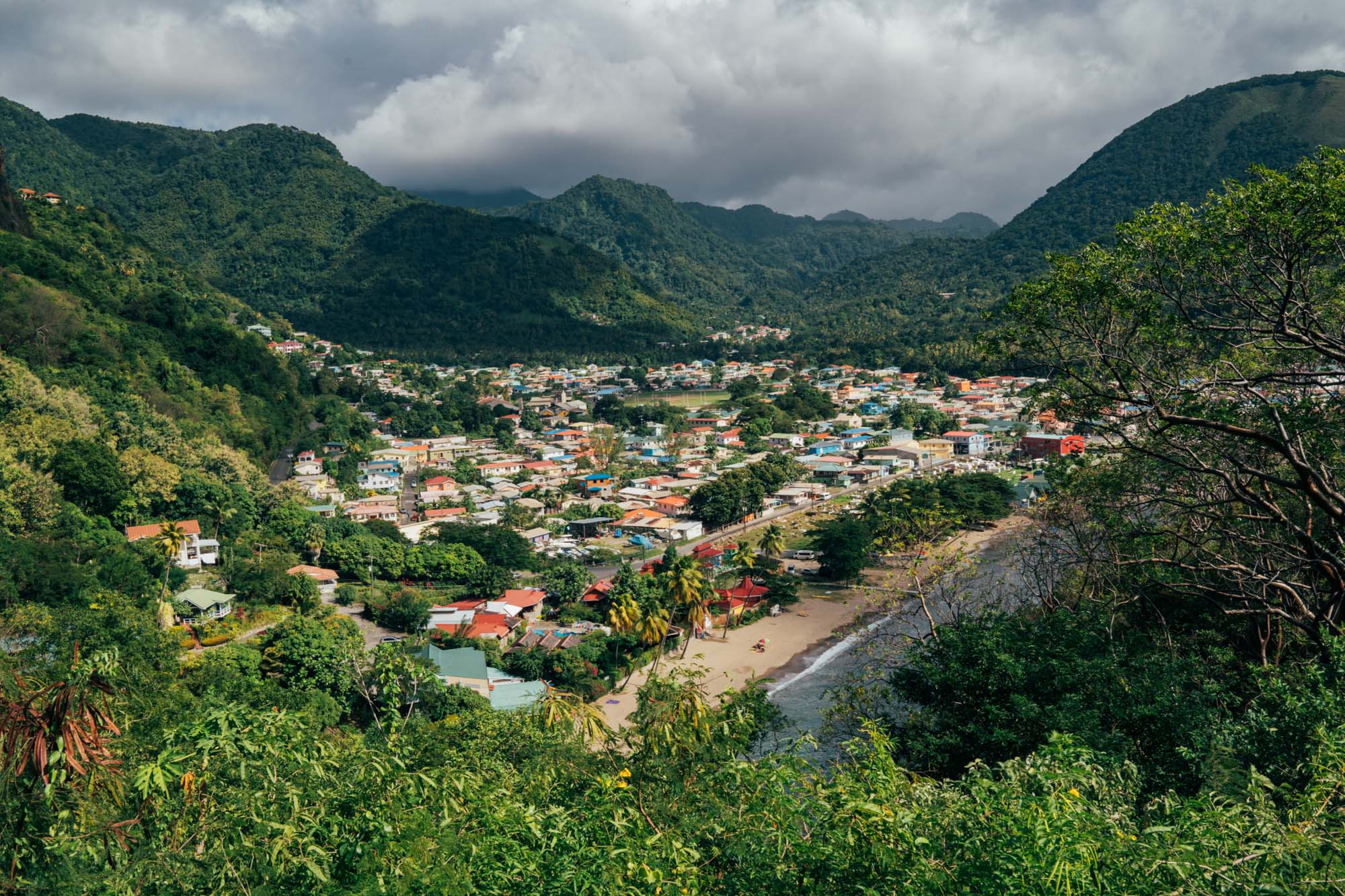 It'd be all too easy to enjoy the ridiculously delicious food and plentiful activities that the BodyHoliday resort offers without actually seeing the island. And in fact one staff member tells me that around 60 percent of the residents never set foot outside the sprawling complex.
That's a shame, because the drive from the north west of the island to the Piton Mountains in the south is nothing short of breath-taking.
The plan was to make use of the resort's Land Rover Defender again, but the clutch had bitten the dust after our foray into the jungle and it was now up to me to organise an emergency set of wheels.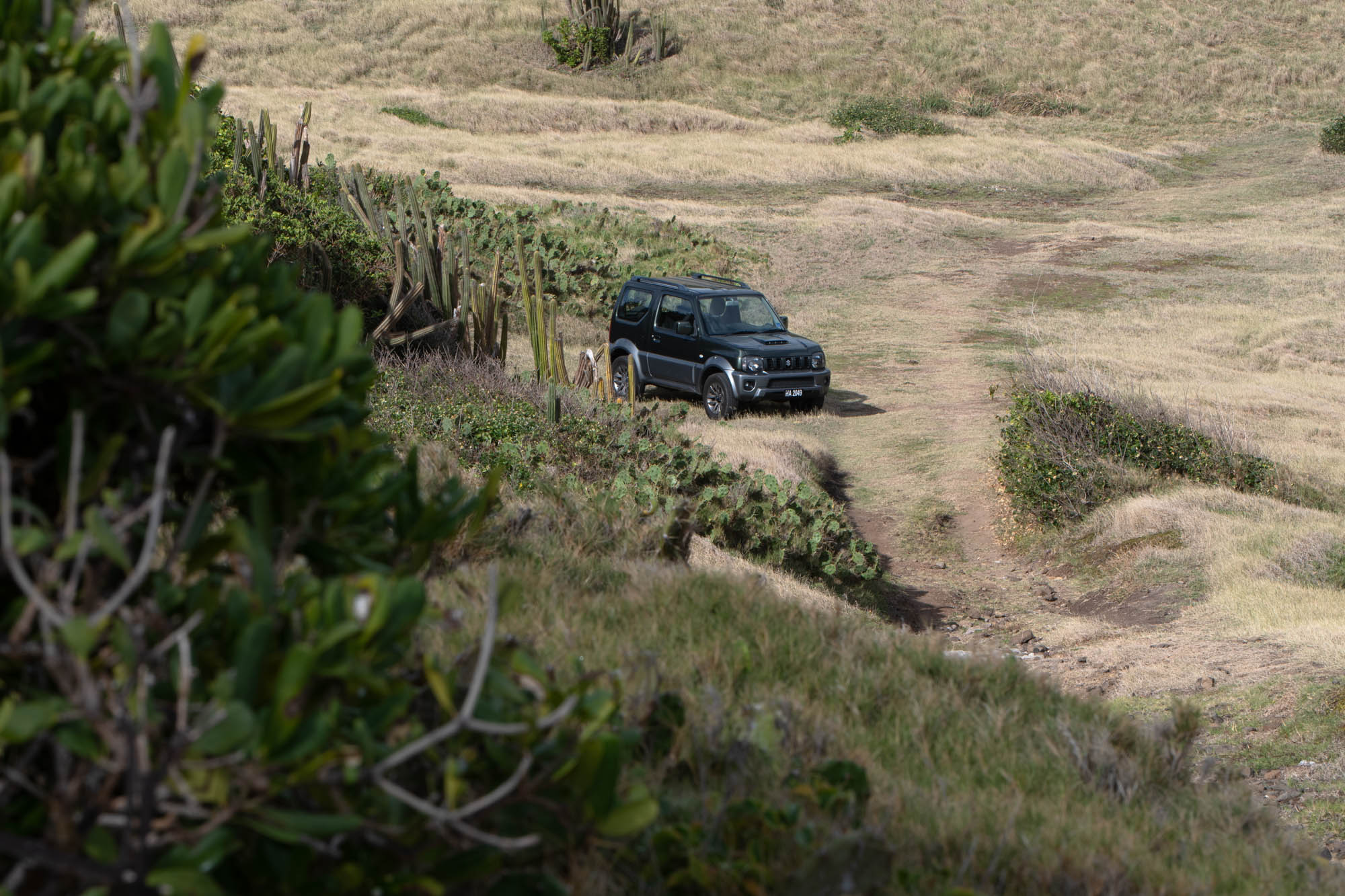 Thankfully, the St Lucian tourist board proved extremely helpful and offered a Suzuki Jimny from Drive-A-Matic Car Rentals at a discounted rate. Car hire is understandably very expensive on the island and the choice of vehicle isn't exactly enticing.
In my naivety, I assumed I would be able to get hold of a brand new Suzuki Jimny - arguably one of the coolest little cars to come out in recent years - but it was a battered, previous generation model with plenty of miles on the clock that eventually greeted me.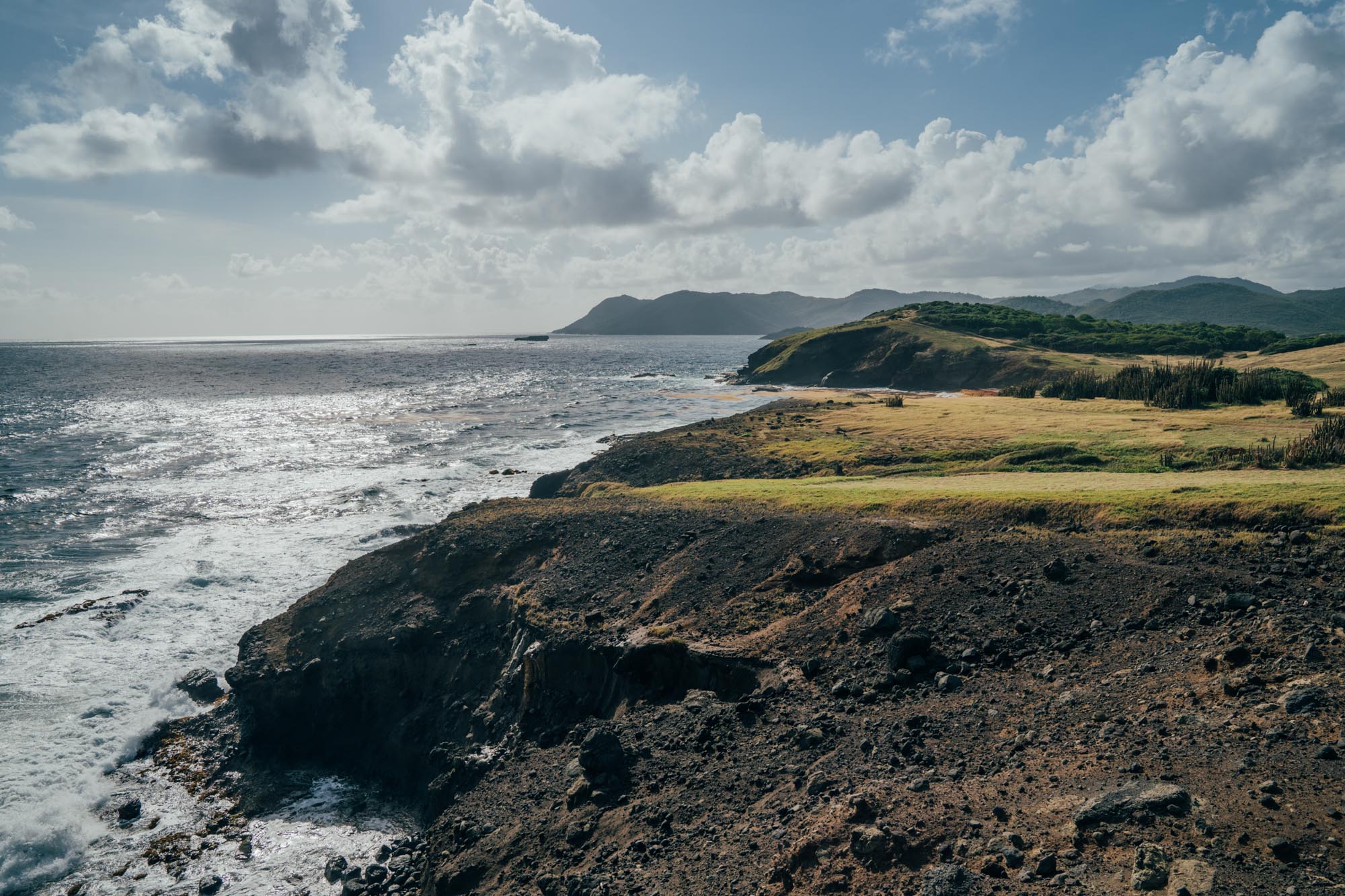 Regardless, the little off-roader proved to be a warrior when it came to navigating some of the extremely demanding 'roads' that veer off the more established stretches of Tarmac.
It takes over two hours to drive the 34-miles from Rodney Bay to Soufriere in the south, with the blacktop zigzagging across steep hillsides, winding through green-covered valleys and grinding to a halt at the various small towns.
"The little off-roader proved to be a warrior when it came to navigating some of the extremely demanding 'roads'"
In any other part of the world, this drive would be quite daunting and a little frustrating, but the views of a crystalline ocean from some of these elevated mountain passes makes it worth every bit of discomfort.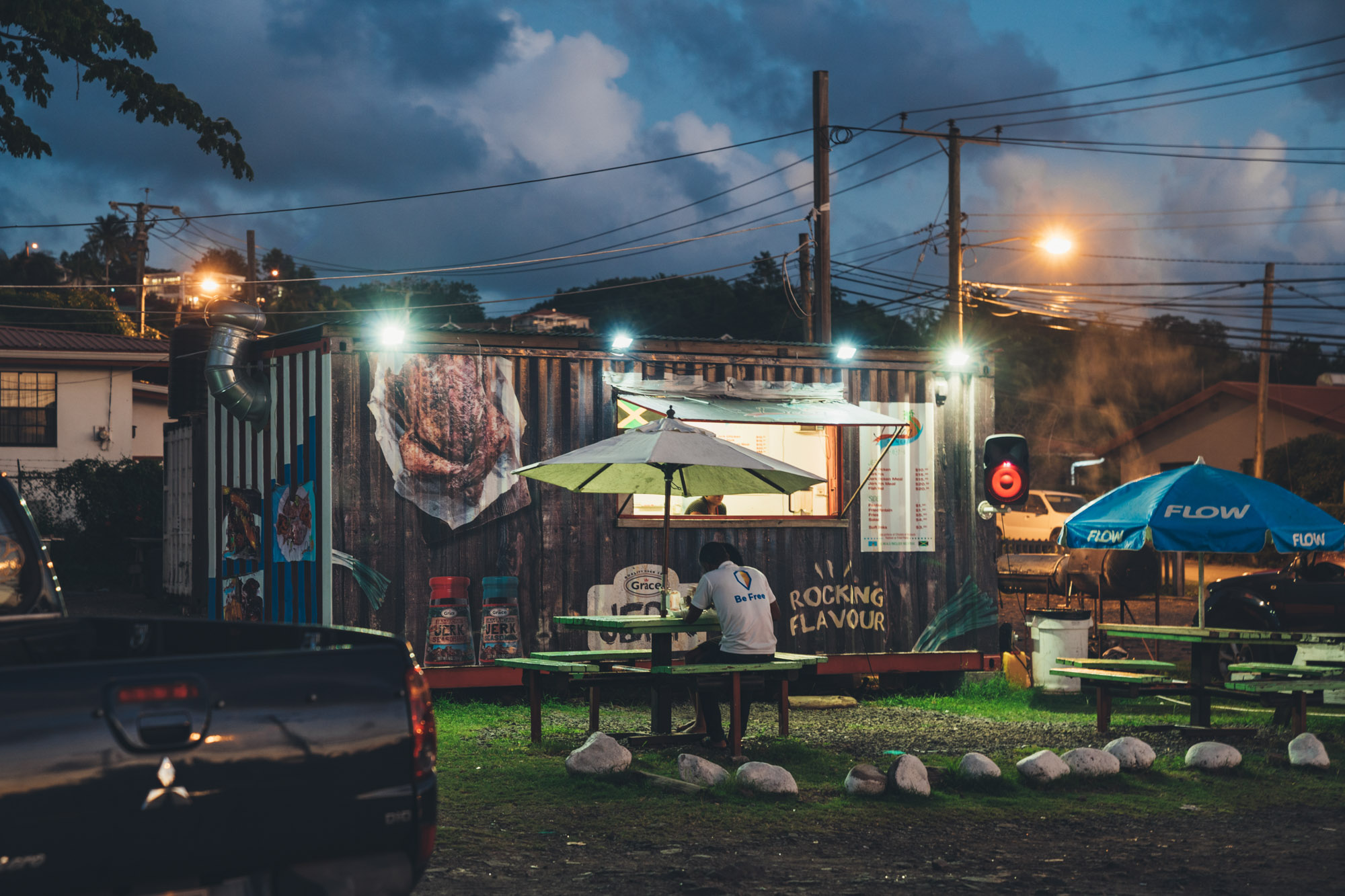 The little third-gen Jimny, with its puny 1.4-litre engine and four-speed automatic gearbox, sounds like it is going to explode on some of the more demanding climbs and there's one final test in the form of a proper off-road section before we reach the starting point of our mountain bike ride.
The idiosyncratic Anse Chastanet Resort, which includes the ultra-exclusive Jade Mountain Resort, is set in 600 acres of former sugar plantation that now houses cocoa trees and allows guests to test out their chocolate making skills during a stay.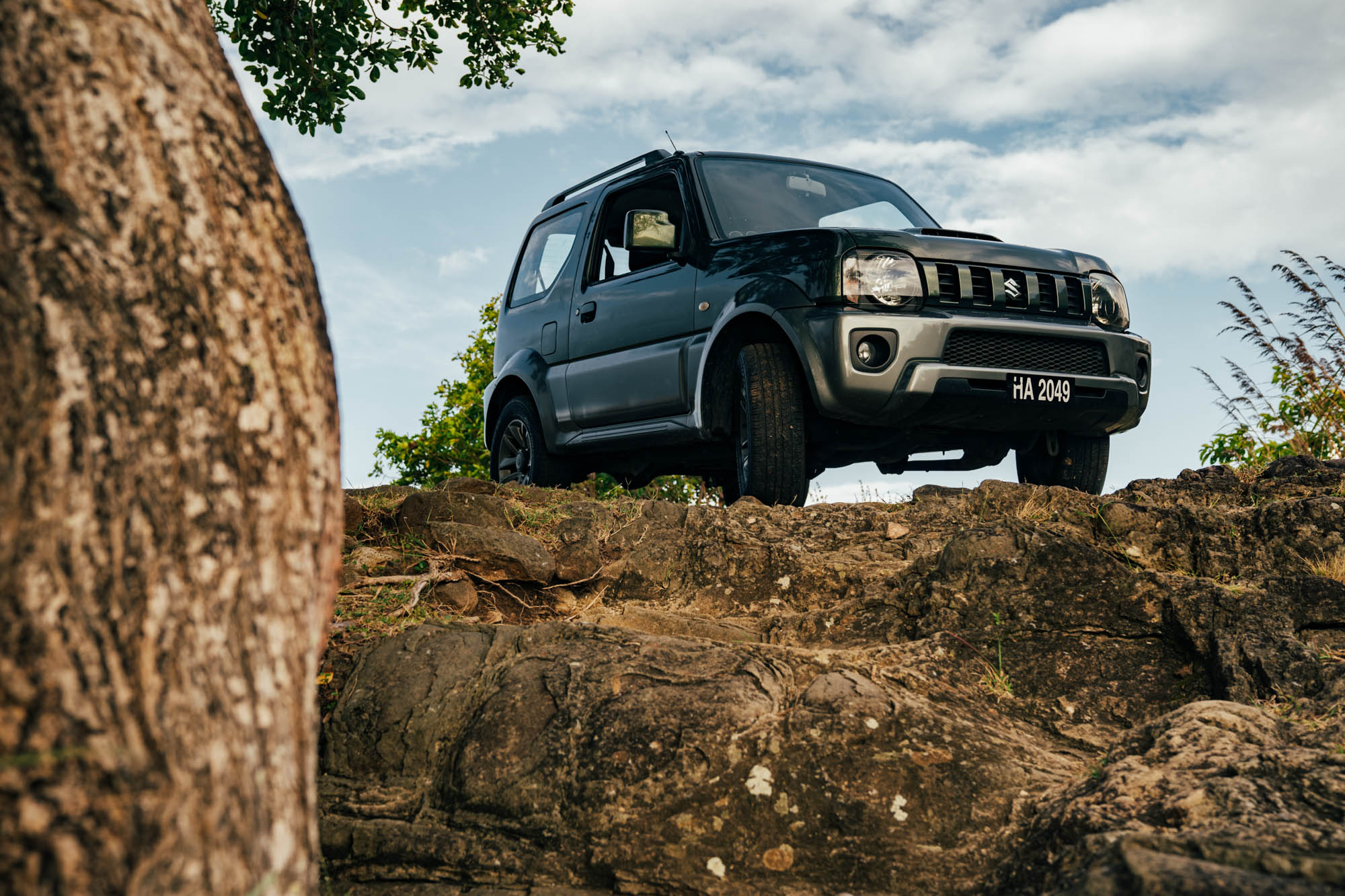 Rather than indulge my sweet tooth however, I'm here to burn off some calories on a mountain bike ride and enjoy some of the neat trails that have been built around the protected sugar plantation buildings.
The riding is dead easy for anyone with any mountain biking skills - although there are some technical sections for those wanting to push themselves. But the real joy is derived from finding out about the history of the place, as our chunky tyres tear up the trails that meander through the remnants of 300-year-old buildings.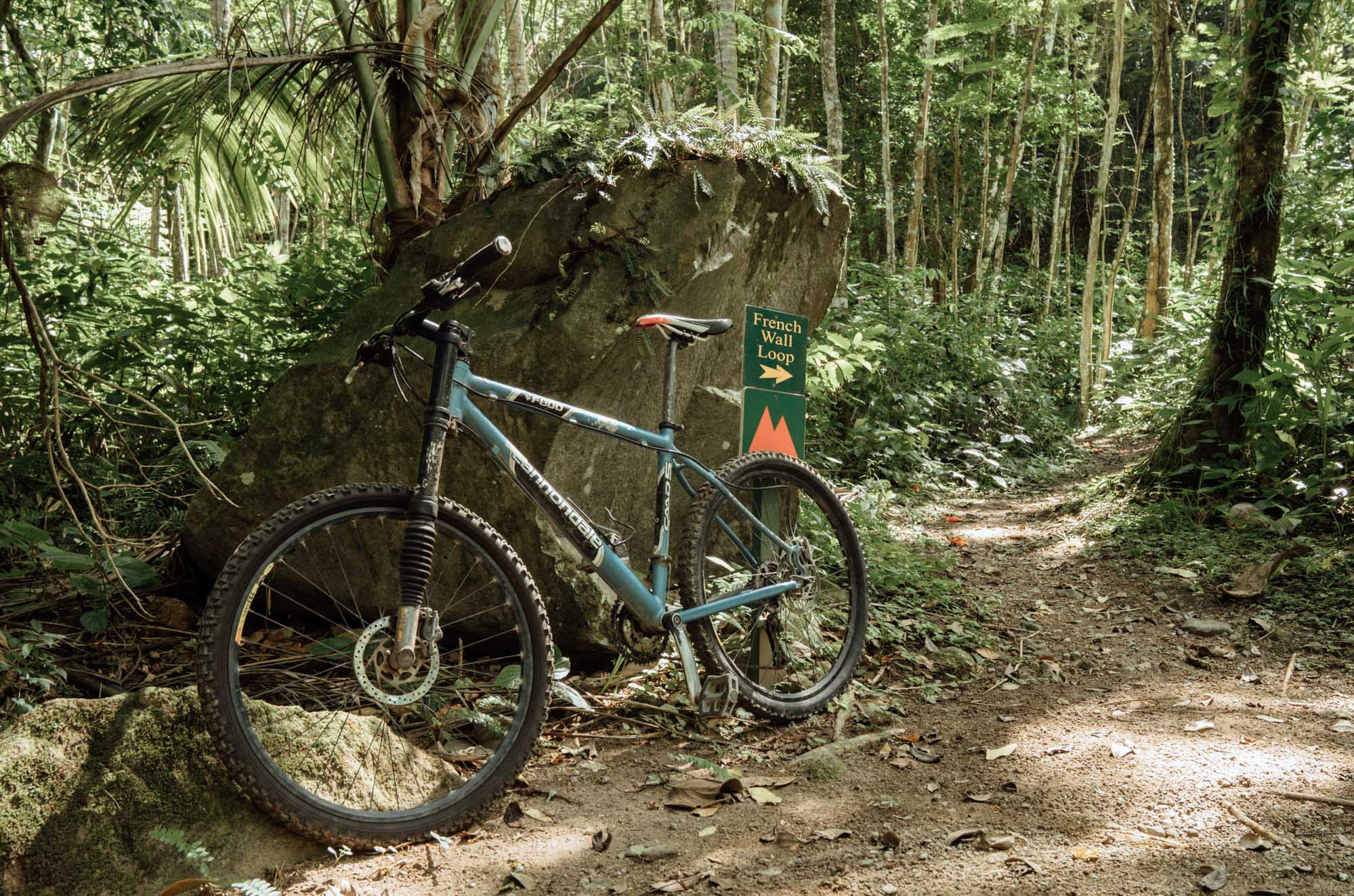 My guide stops for a moment to hack the top off a couple of fresh coconuts and teaches me how to prepare and digest one properly (if you're not eating the nutty flesh, you're missing out).
"Have you ever eaten jungle Skittles?" he enquires quizzically. I shake my head, and with that he forages around the jungle floor for a cocoa pod, cracks it open and instructs me to suck the snotty goo that surrounds the untreated beans.
"I spend a handful of Eastern Caribbean dollars on some of the best jerk chicken I've ever eaten"
The texture is rank but the flavour is immense - jaw-clenchingly sweet with hints of orange, lemon and other citrusy fruits coming through. The sugar hit is welcome, and makes me realise how hungry I am.


To combat the growling stomach, I peel off the main road near Gros Islet and spend a handful of Eastern Caribbean dollars on some of the best jerk chicken I've ever eaten.
It's so damn cheap, so it seems stupid not to visit every single smoking food truck in the vicinity, washing down handfuls of spicy meat and plantain with bottles of ice cold Piton beer.
One Final Climb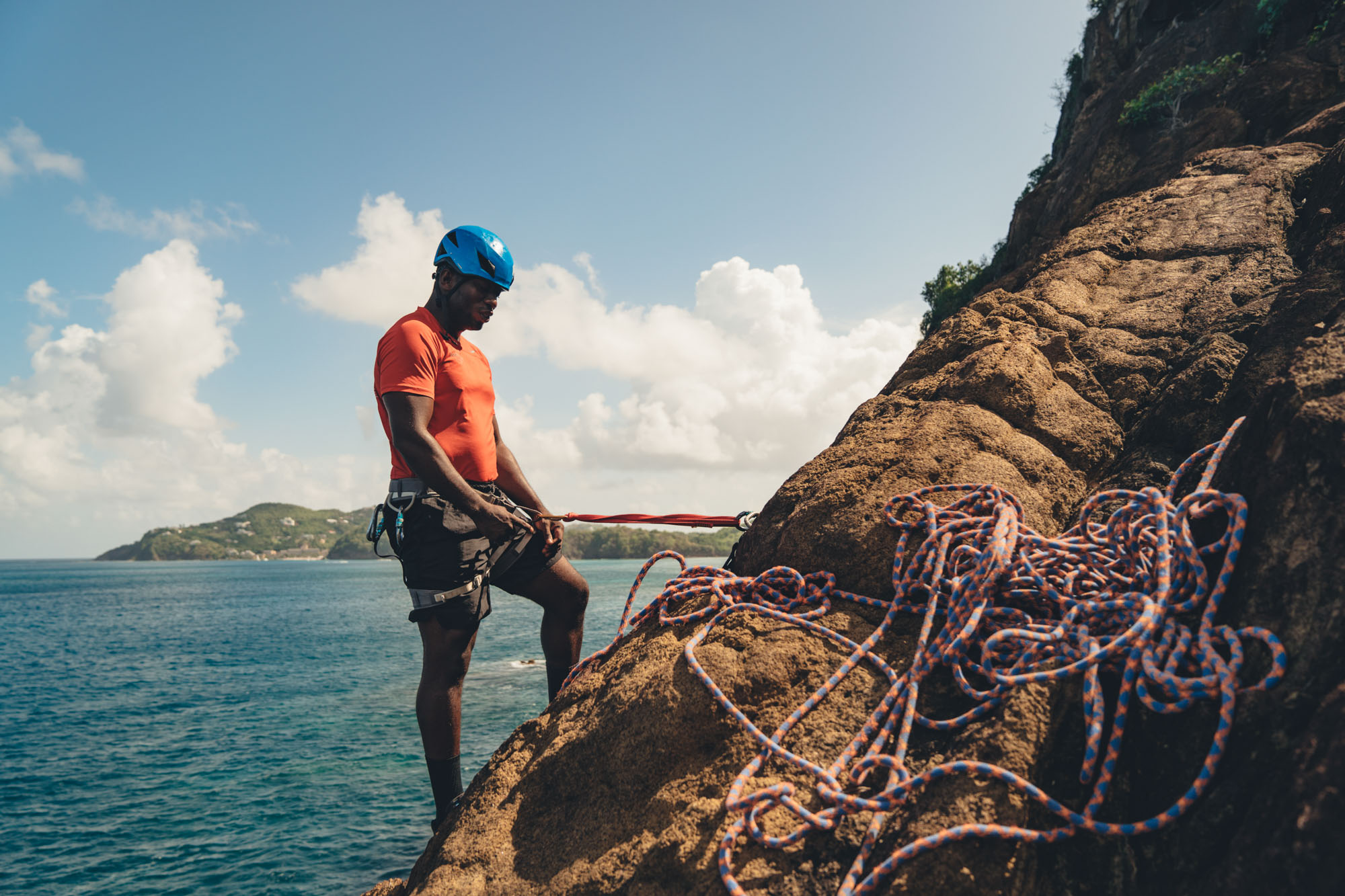 With the Land Rover still crocked, it is up to me to transport the climbing gear and my guide to the final adventurous activity of the week - which is how we come to be ragging the Suzuki Jimny along the sketchiest of paths, confusing cruise passengers on the way.
Unloading the car, we begin the hike down to the climbing site, which would be tough enough even if the week's various activities hadn't led my left knee to swell up like a balloon.

With absolutely no indication whatsoever, we veer off one of the sign-posted walking paths and scramble down an almost sheer drop before miraculously being deposited, dishevelled but unharmed, alongside the uncharacteristically rough Caribbean Sea.
From here, it is a case of coasteering around to the foot of the rock climb, which requires some fairly intense, un-roped ascents in itself - my knee and backpack laden with camera gear suggest I turn around and head back on several occasions.
"You're one of the first to try this," Marlon reveals as he's attaching a karabiner to my waist. It's only recently been added to the BodyHoliday's list of activities.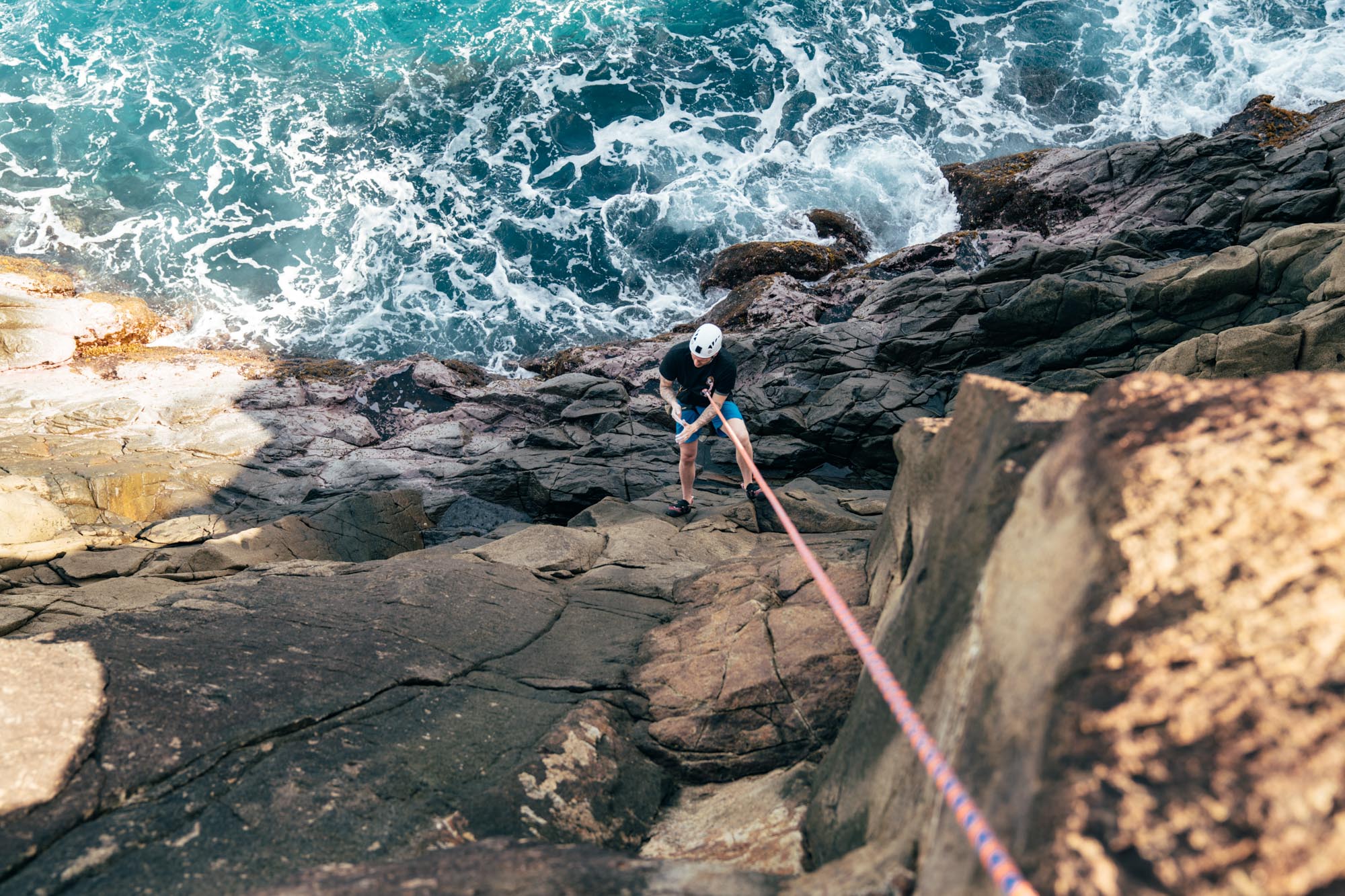 There's no time to think about that though, because the cliff face we are perched on sits about 30 foot above sea level and the rocks below look like they'd mangle anybody foolish enough to lose grip.

Due to the nature of the climb, it's difficult to start from the bottom (the sea is usually too rough), so I'm instructed to belay down before making my way back up again.
This is supposedly the entry-level rock face (the most challenging involves a Hollywood-style overhang) but every muscle in my body is burning when I finally haul my broken shell above the precipice.
Rest and Relaxation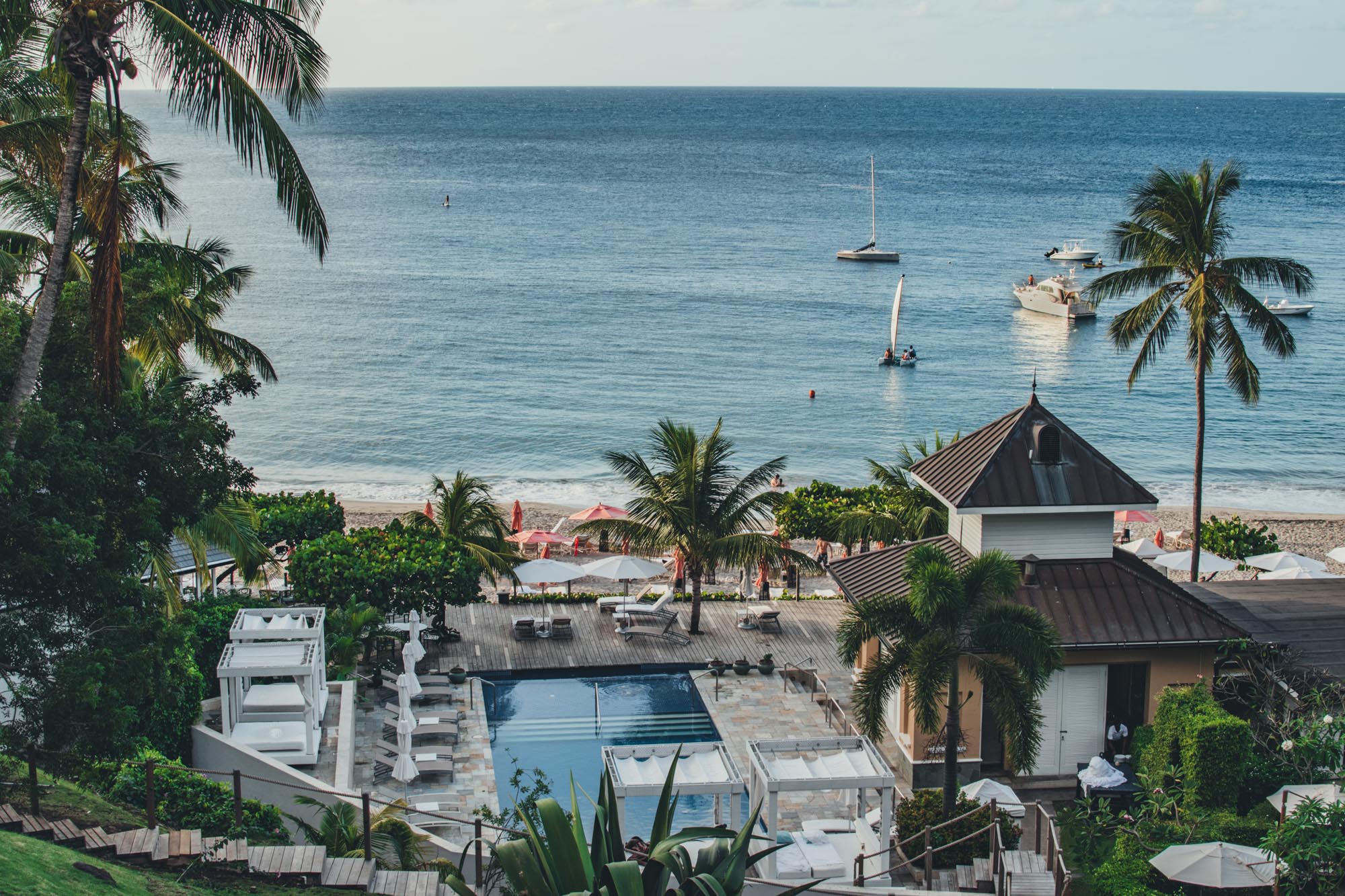 As I ask one of the bar staff for another bag of ice to place on my knee, I can't help thinking of the little mantra BodyHoliday has plastered across its promotional material: "Give us your body for a week and we'll give you back your mind".
There are plenty of people staying on-site that have judged their visit to perfection. The daily spa treatments on offer massaging away any aches and pains, the in-house nutritionist instructing on the best fuel for active bodies and the BodyScience Clinic highlighting any areas that need attention.
Alas, like an over-excited child at an all-you-can-eat buffet, I clearly went too hard, attempting to cram in as much activity as I could into a short week - and now I'm hobbling around.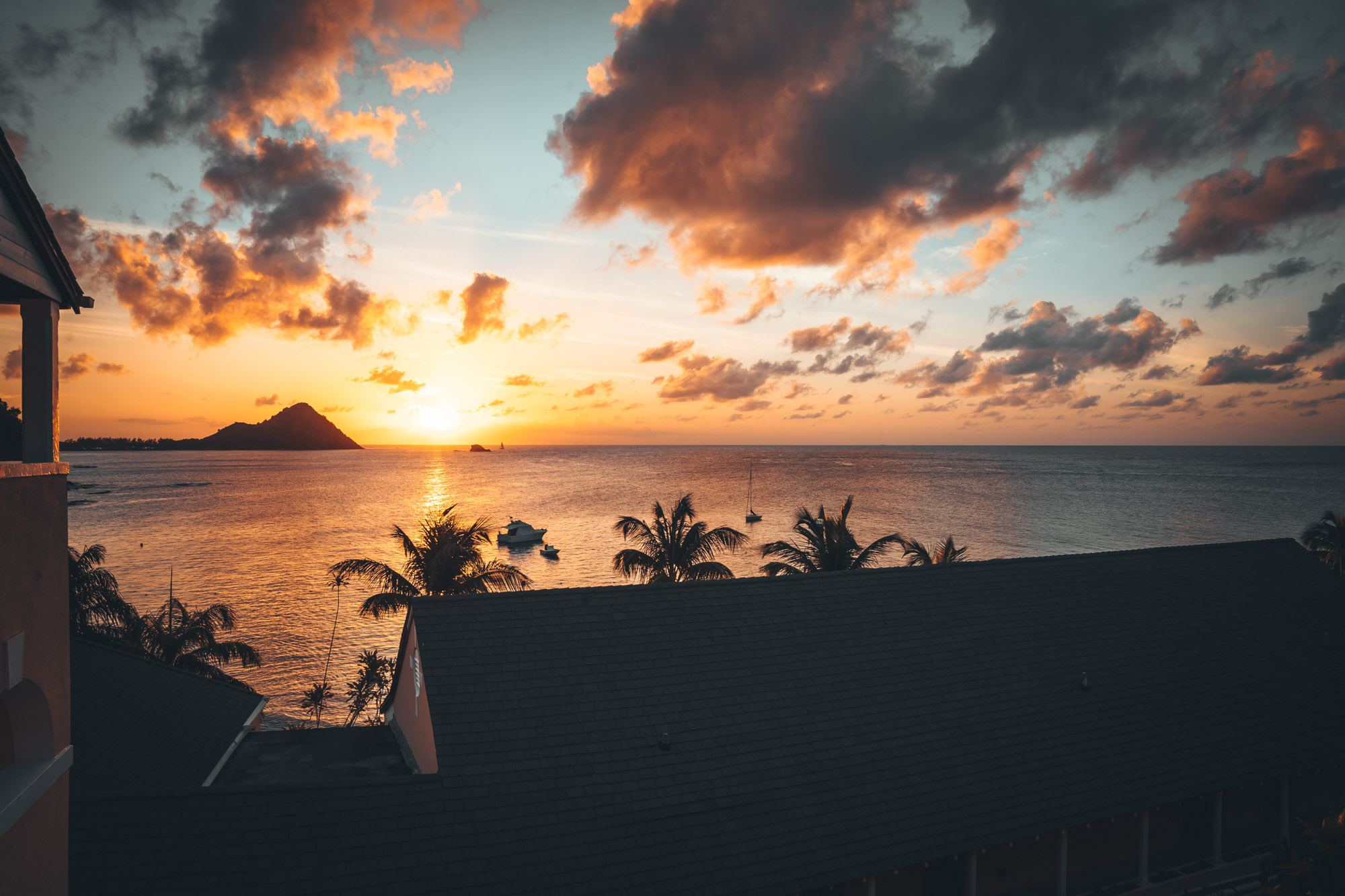 But the thought doesn't hang around for long, because the sun is shining and I'm stuffing my face with homemade peanut butter energy balls and fruit smoothies. Oh, and I've got an appointment with a sports therapist who is going to make my busted knee work again.
Perhaps, I think, their slogan should read: "Give us your body for a week and we might break it, but we'll do our best to fix it and you'll feel bloody awesome regardless".
Leon stayed as a guest of the all-inclusive BodyHoliday Resort (thebodyholiday.com) where rates start from $500 (£385) per person per night, with a supplementary cost applied for the Adventure Programme.
Car hire (drivestlucia.com) for a week will typically set you back around £400, with tax and a local permit bundled into that cost, but get in quick, as the good cars disappear quickly.