The Story of Ajvar | The Macedonian Dish That's Set to be the Next Hummus
This sustainable Balkan spread could be the biggest thing since sliced bread. Seriously.
It's lashing with rain in Peckham when I meet Philip Evans at a much-hyped new Balkan restaurant. It's a starkly different vibe to the sun-beaten soils of Macedonia, and the country's annual pepper harvest, which has inspired our meeting.
A microcosm of London's world-leading food scene, Peckham illustrates exactly why the British capital is one of the greatest places to live in the world when it comes to food. Yet even here, in one of the most cosmopolitan districts of the most cosmopolitan of cities, Balkan food – Macedonian food in particular – is wildly under-represented.
Enter Ajvar, a Macedonian product that Evans has devoted his life to, which he believes "is the new hummus". Now a Macedonian local, he has transported the product to the UK with the firm belief that the humble foodstuff can change the British impression of Balkan food forever.
"You can mix it with a risotto, serve it with griddled chicken, or, if you're so inclined, you can lick lashings of it from your fingers like peanut butter – just wash your hands afterwards"
Over in Blighty on a business trip, Evans has been meeting various supermarket giants to hammer out exclusive deals.
"There's talk of launching in Asia," he tells me, gleaming, over shared plates. "If you think of what hummus was ten, twenty years ago, it was nothing then, it wasn't known. Now most fridges in the UK have a pot in their fridge. We're planning on making the whole world aware of Macedonia."
So what, you may be wondering, is this wonder product? At first glance, Ajvar might look unassuming. Usually consumed from jars, it's a sort of reddish antipasti paste. But get a whiff of its smokey flavour, or better still, a taste of its rich peppery palette, and it's hard not to find yourself becoming a convert.
Plus, it's sustainable, organic and lasts throughout the winter: some of the hallmarks that make it appeal both financially and ethically to the UK market.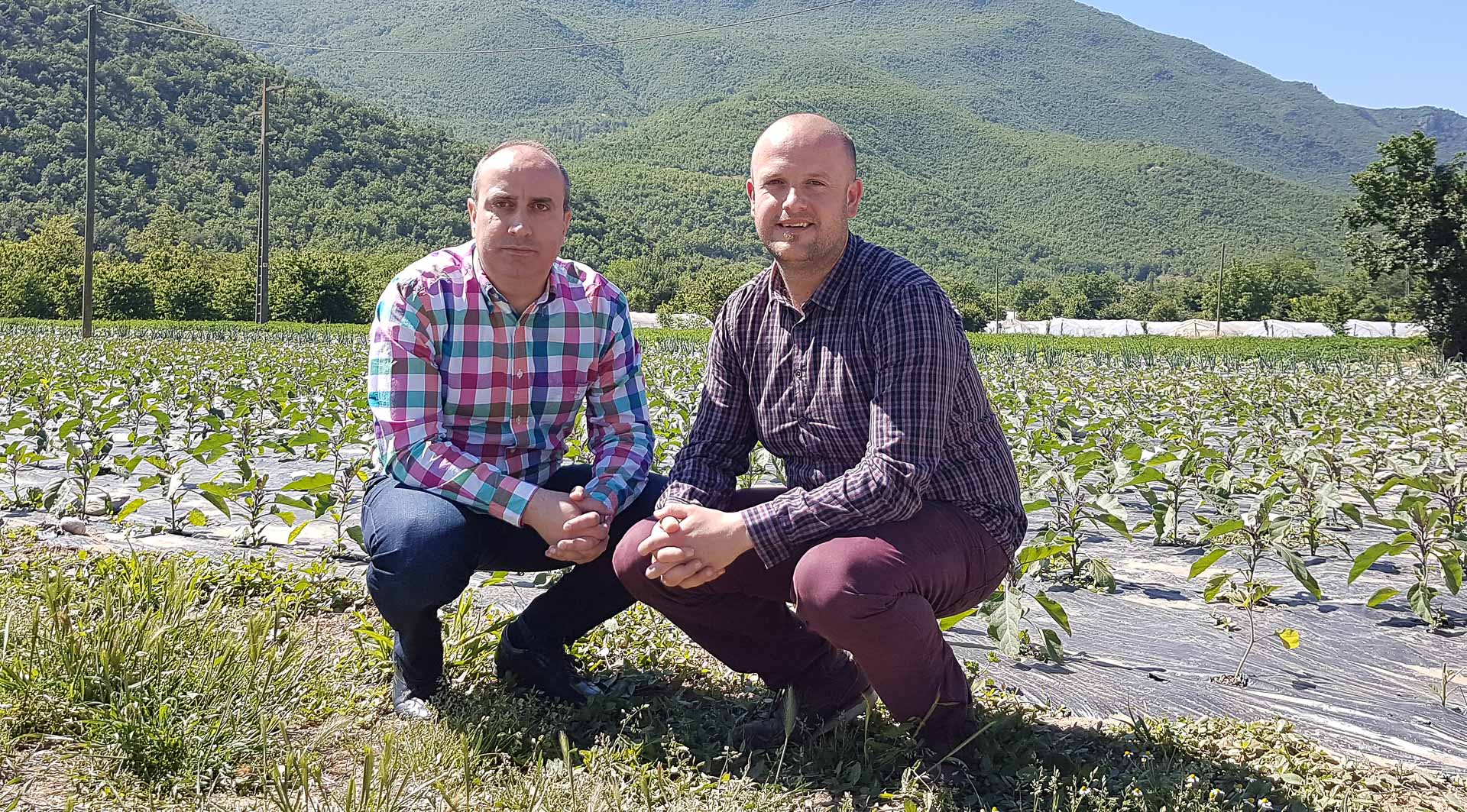 Despite his keenness, Evans spins no witch doctor yarn on Ajvar about any unique health benefits, or other such inane marketing lark. Put simply, he says: "Every iconic regional recipe will find its place at the right time." From the comfort of the Peckham pop-up, Evans insists that now is Macedonia's time.
Ajvar is everywhere in Macedonia, as I discovered when I took a teaching job there myself a few years ago as a broke journalist in the midst of a quarter-life crisis. I became instantly fascinated by the nation's sustainable food culture, and their keen interest in the 'Slow Food' movement, which embodies how Macedonia and much of the Balkans produce their food.
Slow Food is a global international movement which seeks to celebrate and preserve local food traditions. Macedonia is particularly suited to it because of their abundance of organic localised farms, which makes the nation one of the most sustainable countries for food production in the world. "We know the story has massive potential, and want to make sure it is introduced to people in the right way," Evans tells me.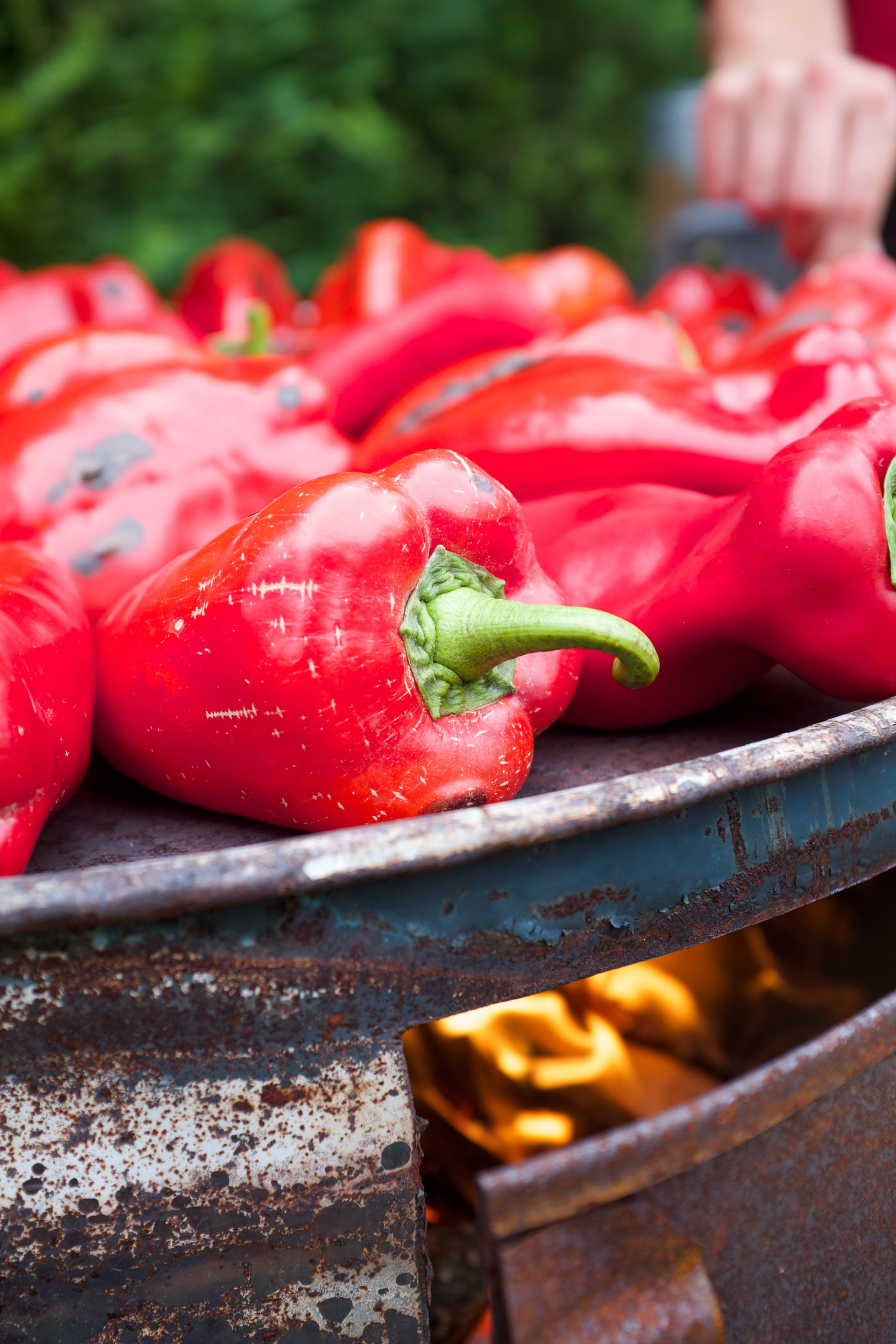 So, how is it made? In the late-summer months of August, September and early October, clouds of rich, intense smoke can be seen billowing from every garden and spare space of land across the country (not to be confused with the Greek region of Macedonia – with whom they've only just solved the naming dispute).
Locals diligently grill local peppers to make Ajvar, ensuring Macedonians have a good food stock for the winter. When they've grilled the peppers, they mix them with salt and a little oil, and often a bit of roasted aubergine.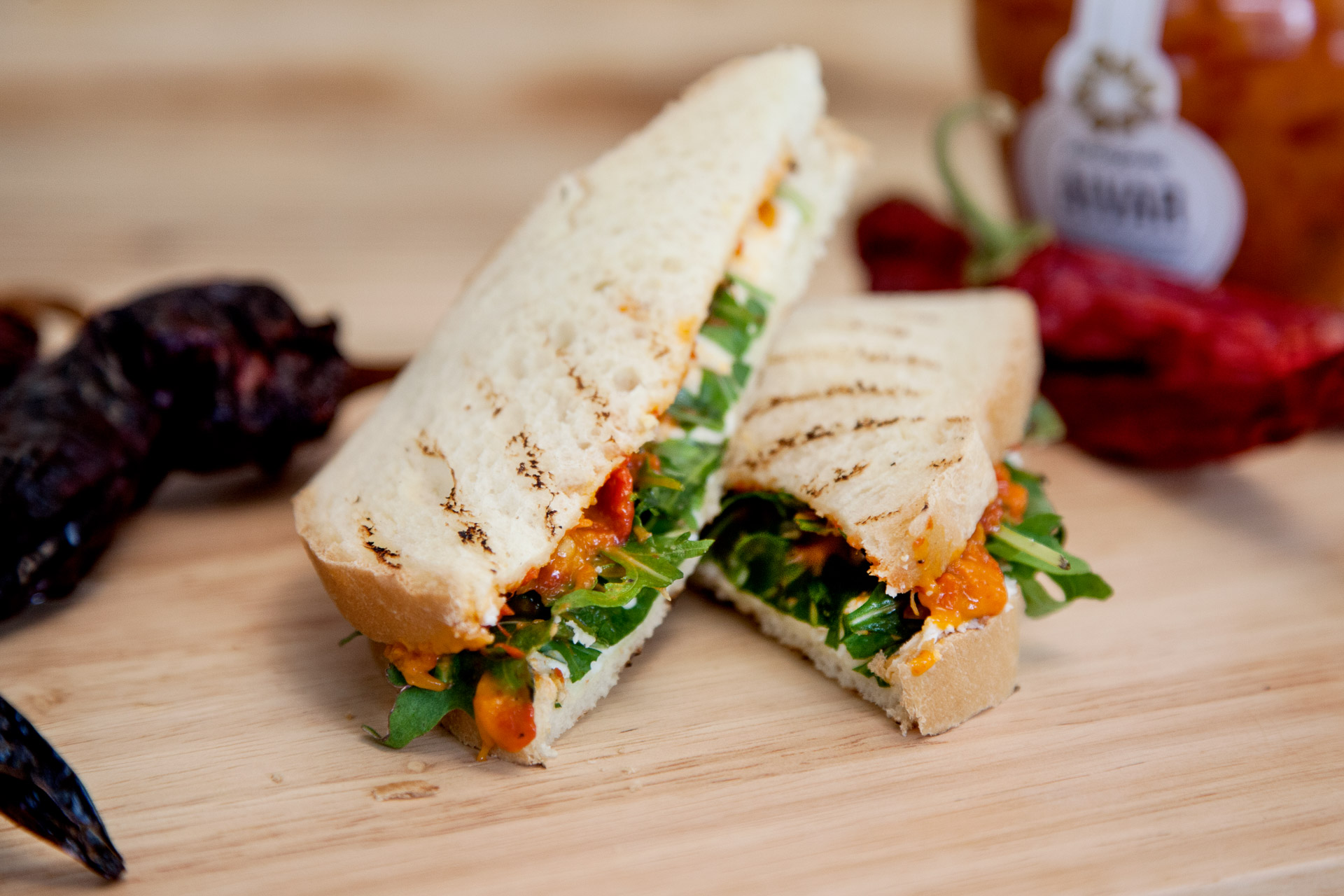 Ajvar is sweet, dry, and deeply complex. It suits spreading, mixing into pastas, and baking with eggs. You can mix it with a risotto, or serve it with griddled chicken, or serve it with salty cheese, or mix it into a meatball sauce.
Or, if you're so inclined, you can lick lashings of it from your fingers like peanut butter – just wash your hands afterwards. It has a naughtily strong taste which, while totally different to Marmite, has that same moreish umami intensity.
The annual production of Ajvar epitomises Macedonia's involvement in the Slow Food movement: celebrating local food, organic living and traditional cooking. Slow Food culture bears similarities with the Paleolithic diet that is trendy in some quarters; celebrating how locality, attainability, and growability is crucial to sustainable living.
"Visiting Macedonia is worlds away from eating tacky tourist food in a crowded city," Evans continues. "I've lived here for years and we never tire of introducing people to Macedonian food. As the southernmost country in the region, Macedonia boasts more sunshine and a reputation for more quality produce than in other Balkan countries. If you visit the green markets in Serbia and Croatia, you'll see 'Macedonian' written on produce as a sign of quality."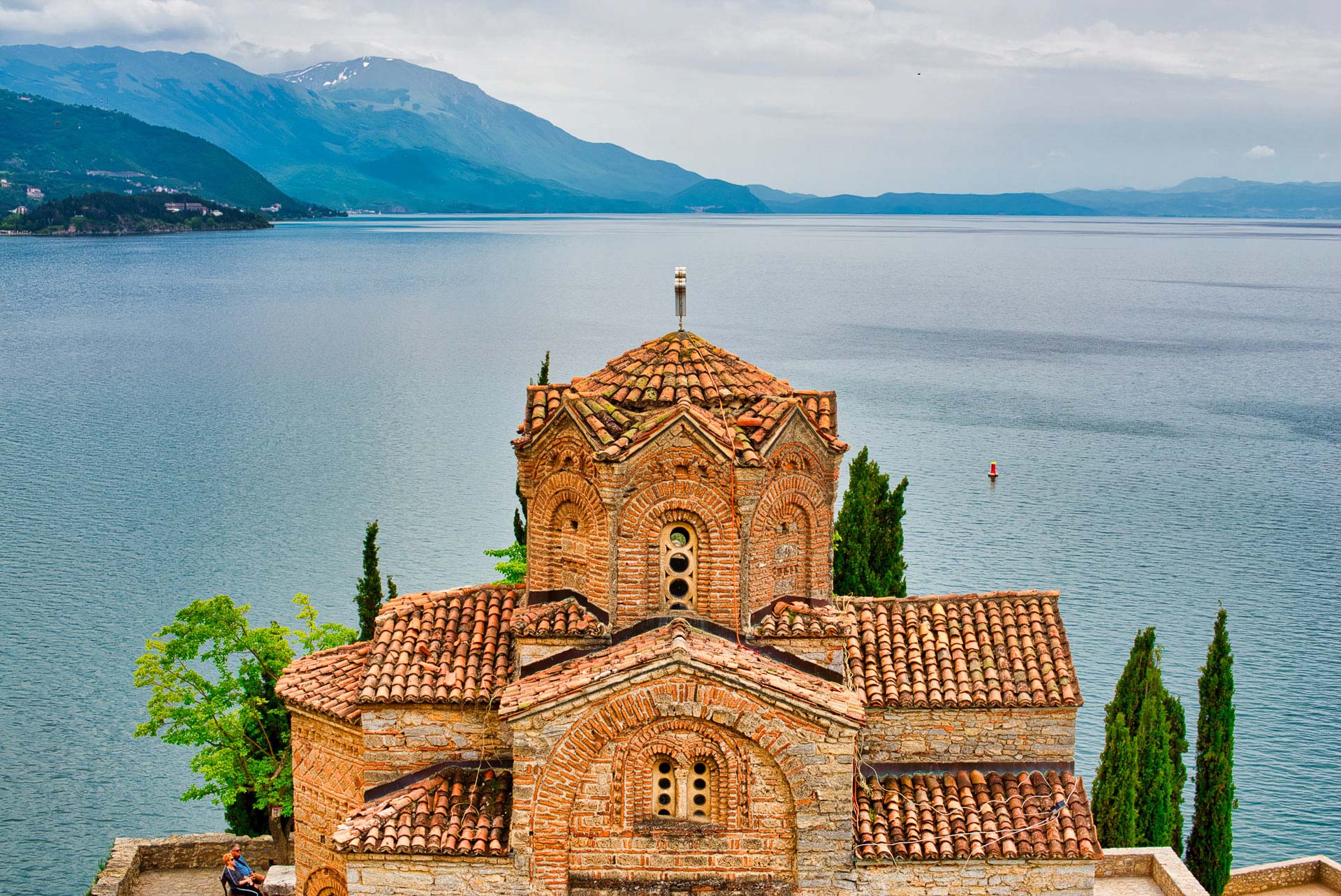 Within Skopje you can trace the Slow Food scene to a couple of excellent spots. Try Stara Kyka in the capital for lashings of Ajvar served alongside other traditional Macedonian food, and Makedonska Kyka (Macedonian House) for more of the same. Out in the trendier neighbourhood of Debar Maalo, you'll not go wrong for affordable high quality – though Cardak is a definite must-try.
Outside of the capital, Glamour restaurant in Mavrovo serves fantastic homemade Ajvar. If it's any kind of yardstick for quality, Evans compassionately calls owner Suzana a "legend."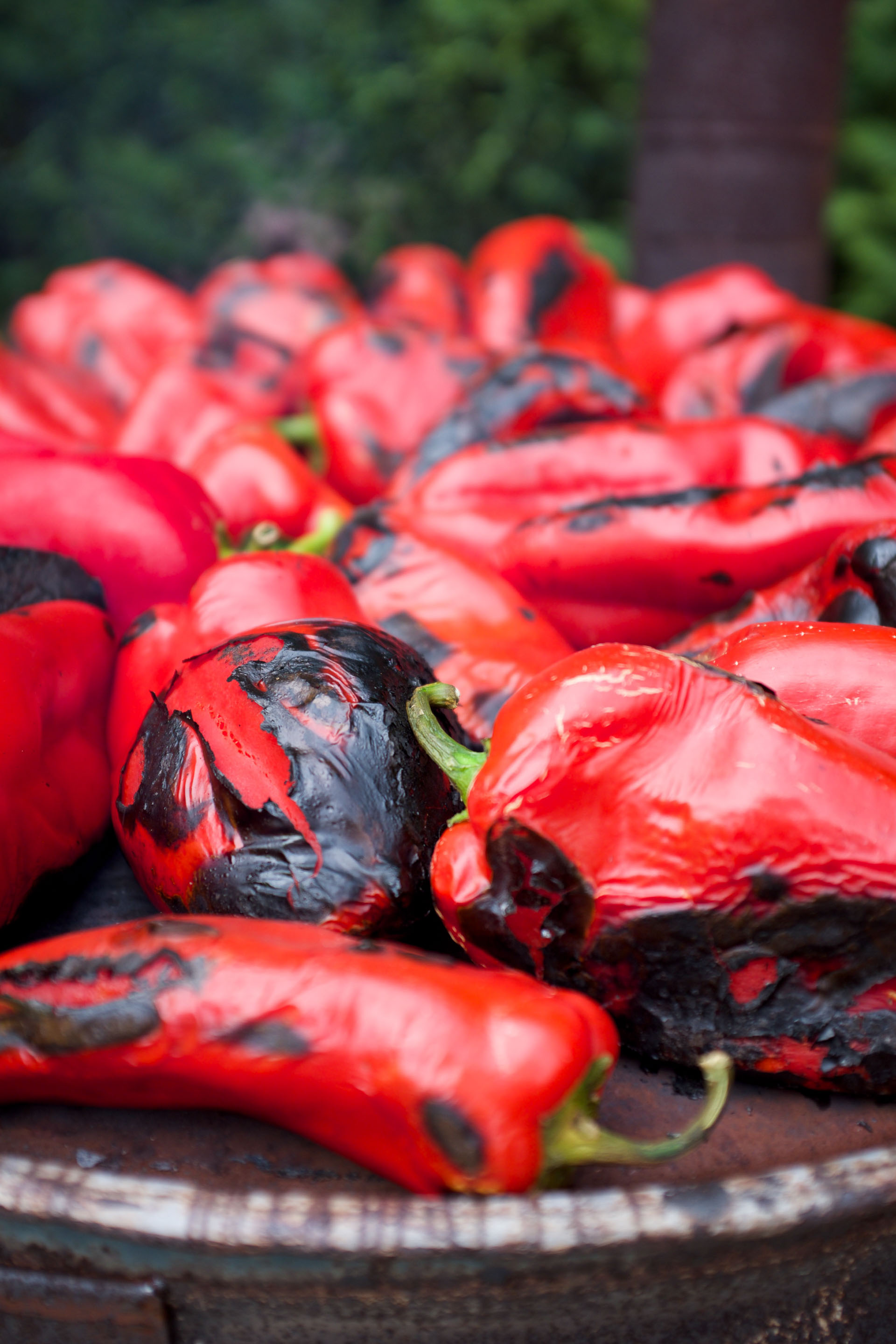 "Macedonia is a very fertile country with huge potential to further boost its economy from agriculture," Evans added, who hopes the product reaching UK shores will equal further tourism. "It feels good to be supporting that development and promoting the country through the cuisine. As people discover more about the food they want to discover more about the country."
"These cooking practices have been passed down from generation to generation, but with young people migrating away from the villages to the cities or overseas, the Slow Food movement has become even more important."
"We must protect it and expose it to the world."
Do it Yourself:
Getting there:
Budget airline Wizz Air is the only company to fly from London to Skopje direct, from £50 return.
Accommodation & travel advice:
A city break to Skopje is best paired with a few days walking or trekking in Mavrovo or Pelister national parks.
Accommodation in Macedonia is also inexpensive. A room in a decent hotel will set you back as little as £40 a night.
Adam Bloodworth is a freelance writer, based in London. Catch up with him on Twitter.