Feasting with the Faroes | The Islands Where Tradition Drove Out McDonald's
Who knew that delicacies like fermented lamb could count as fine dining?
A thin haze of light rain and low clouds dominate my vision as I stride through fields of sheep, past the black glassy Sørvágsvatn lake and up to the Bøsdalafossur waterfall. A local guide, Jóhannus, bounds up the grassy banks jovially, clearly accustomed to both the rough weather and lack of clear pathways.
After clambering up, over, and down a myriad of flat grey rocks, and leaping over small streams hidden in the low grasses, we reach the top. The waterfall cascades over unforgiving rocks that stretch out beneath us, fresh water crashing into the sea. It's both chilling and mesmerising.
Having returned briefly to the trendy grass-roofed Hotel Føroyar in Tórshavn to peel off my sodden walking clothes (which I lay out on the godsend of a heated bathroom floor), I jump back in the car and head to the Faroe Islands' first and only Michelin-starred restaurant, KOKS.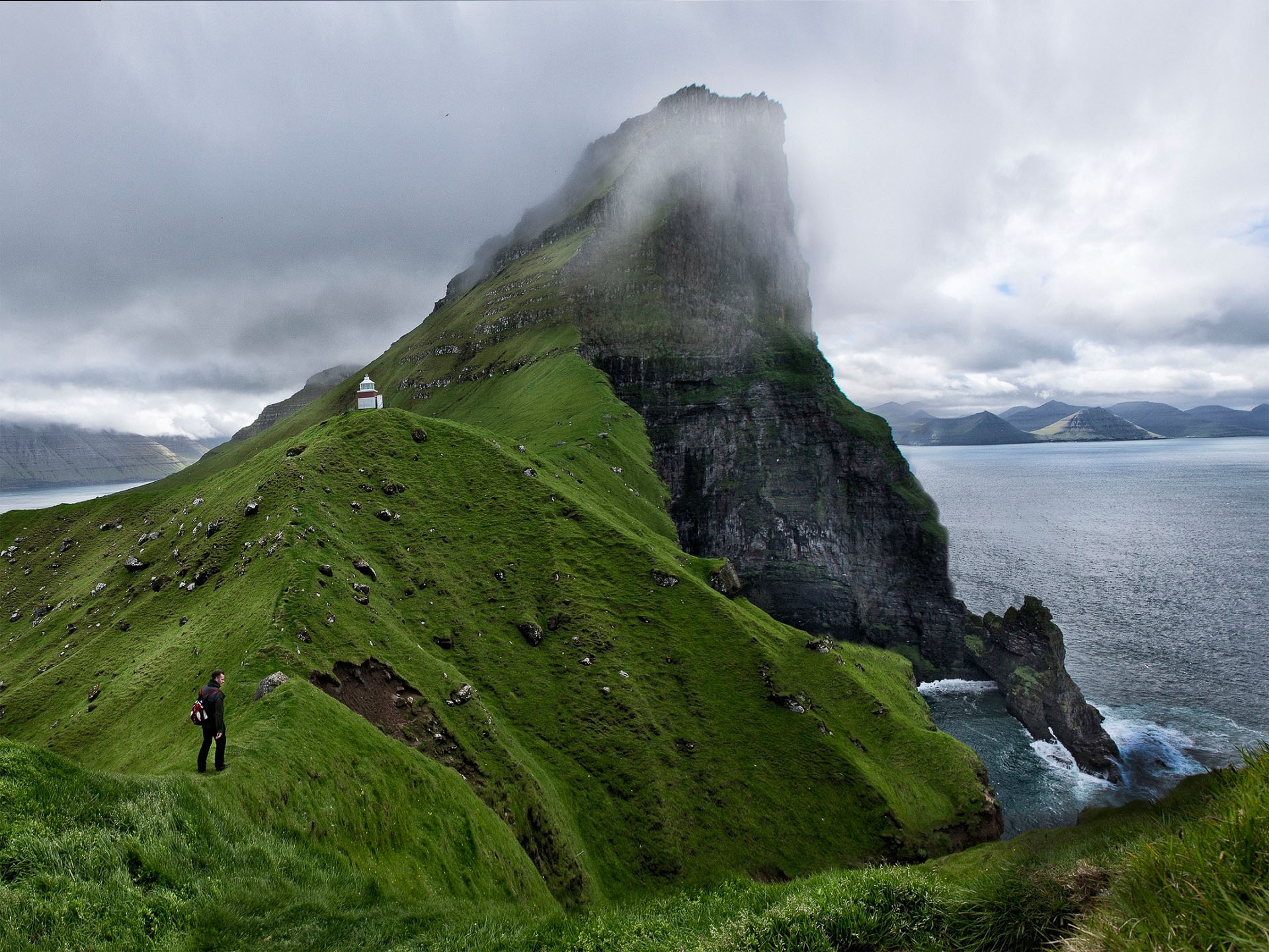 Yes, you read that right. This remote, inaccessible archipelago, home of adventurous hikes and breathtaking waterfalls, also has its own Michelin-starred restaurant. Even with the global popularity of new Nordic cuisine, this feels slightly incongruous. But as I find out during my visit, the Faroe islands have a long and rich culinary heritage, with dishes and delicacies to challenge even the most adventurous foodies.
Fermenting, air-drying, or salting meat and fish as a method of preservation is a time-old tradition, as is home-slaughtering – it is tough to find a house on the islands without its own drying hut. Nothing is wasted, and the whole family helps.
"This remote, inaccessible archipelago, home of adventurous hikes and breathtaking waterfalls, also has its own Michelin-starred restaurant"
"On the Faroe Islands it's quite common that you're involved with your food, if not the cooking then perhaps the slaughtering," explains Poul Andrias Ziska, head chef at KOKS. "You're very in contact with nature so it's a natural thing to have some sort of – if not interest – then at least an awareness around that."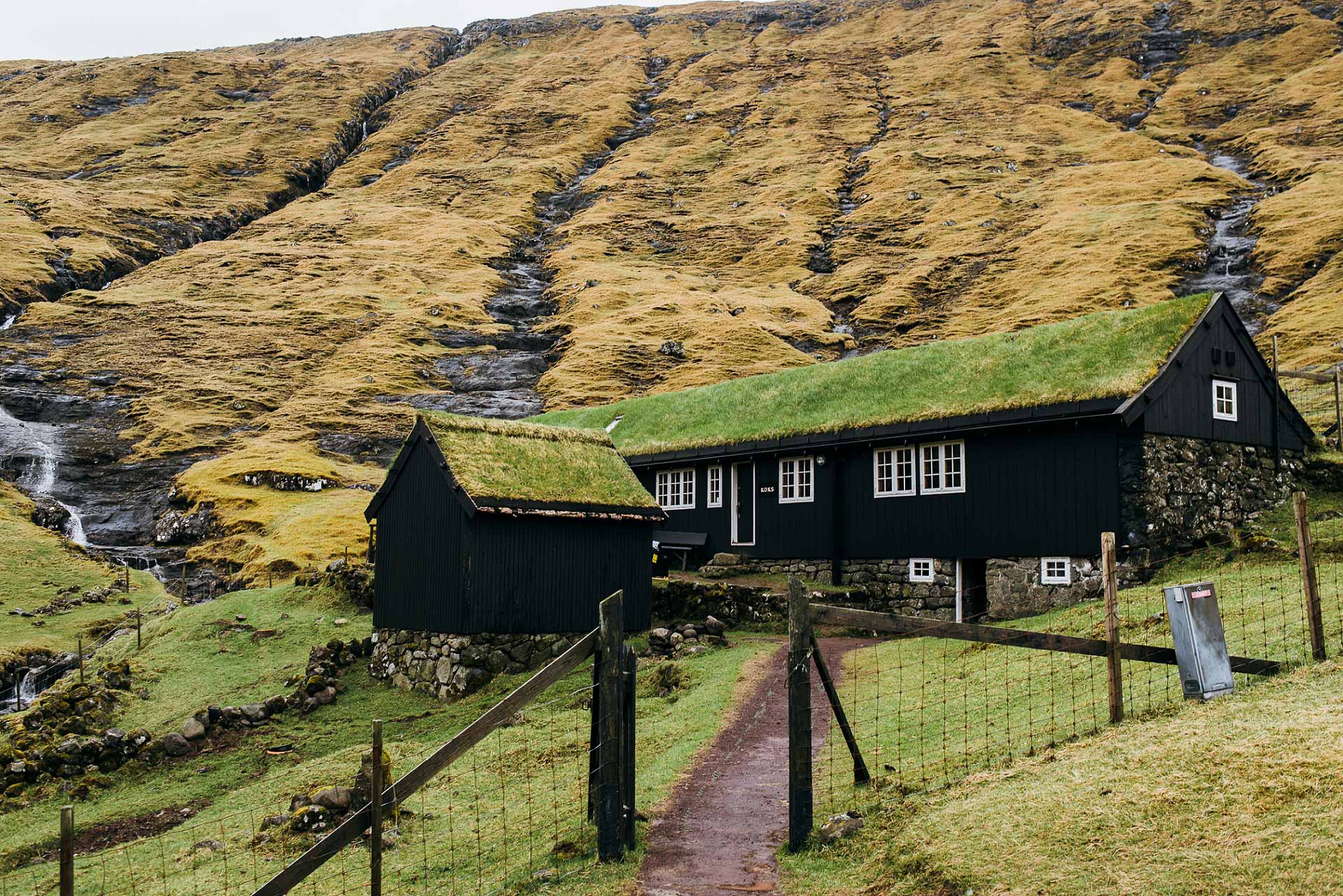 A small slab of moss-covered stone topped with two wine-coloured strips of fermented lamb is set down in front of me. Wolfing it down, the flavour catches in my throat and, by the time my surprise subsides, I'm already reaching for another forkful. During the 17-course seasonal tasting menu, I get used to not always recognising what I'm eating – or smelling.
But it's all good. Really good. Ziska has successfully put a fine dining twist on the traditional home cooking of the Faroese – a menu comprised of dried, fermented, smoked and salted dishes, alongside wine and beer pairings, with at least 90% of ingredients sourced on the islands.
Highlights include a 200 year-old mahogany clam, fermented leeks served in a tiny wooden box, cod tartar, and plenty of stinky, musty, delicious fermented lamb. Rich and flavoursome, Ziska's food is not something you're likely to find anywhere else in the world. But then that makes sense, given the location. From my table I can look straight out onto the wild seas of the North Atlantic, a view that seems totally at odds with the sight of chefs deftly adding finishing touches to dishes with tweezers.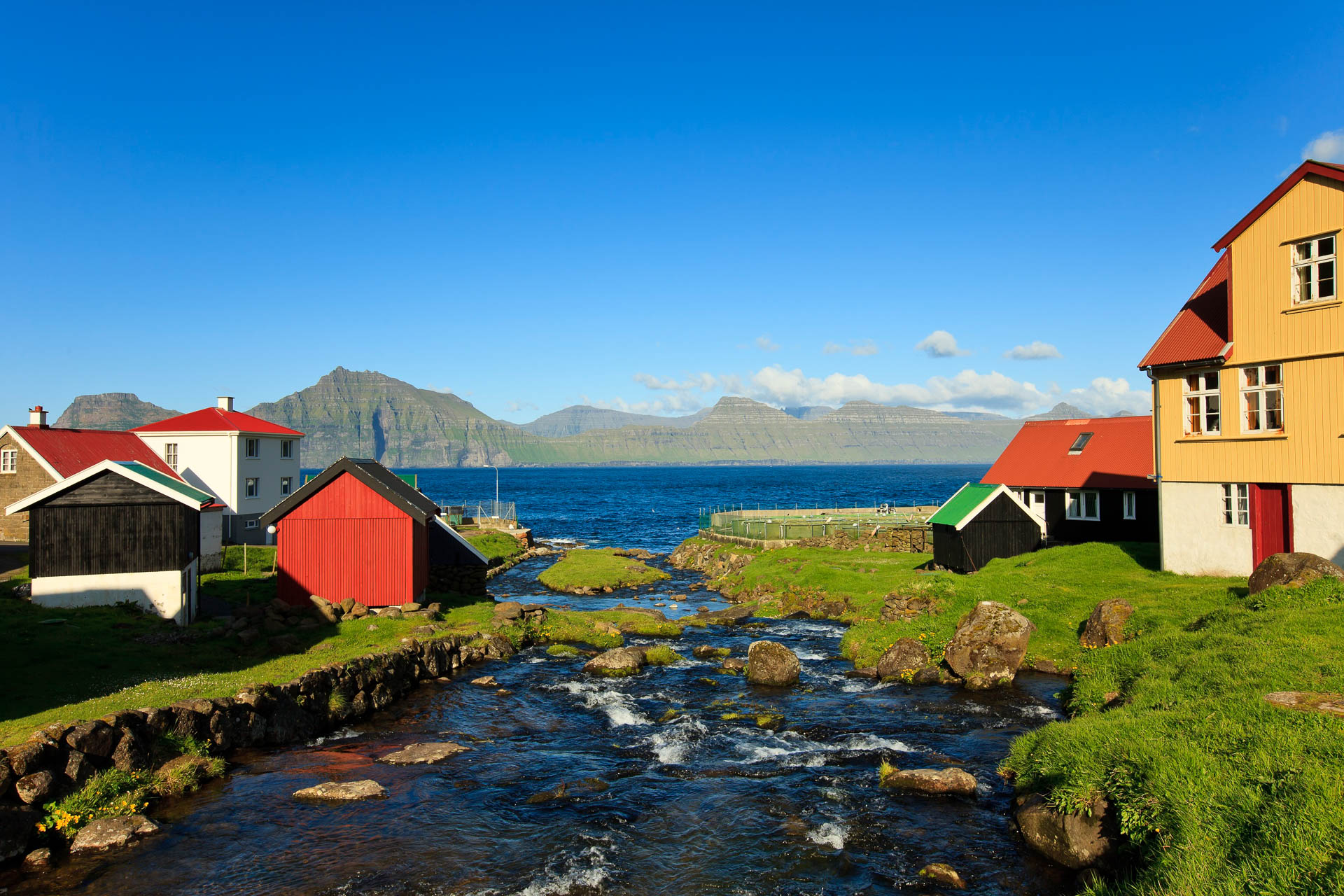 Of course, the location has had a huge influence on food culture here. For the Faroese, food is not just food. It's about togetherness: from preparation to consumption. Restaurants weren't really a thing until around 20 years ago and even then, locals didn't always understand what the point was.
"It's one of the few countries where McDonald's hasn't survived, due to disinterest from residents"
It's one of the few countries where McDonald's hasn't managed to survive, due to disinterest from resident families who generally eat out less than five times a year. "Getting to know your country, being aware of what is around you, what you can eat and how things taste, and being in contact with the seasons and with nature," says Ziska. "It puts things into perspective. You become a happier person having this knowledge."
To try out this family fare, I head to the home of Anna and Óli Rubeksen, traditional Faroese food experts who keep a 150-strong sheep farm on the side from their day jobs. I amble up the road from the hotel to a riding school, where their daughter meets me.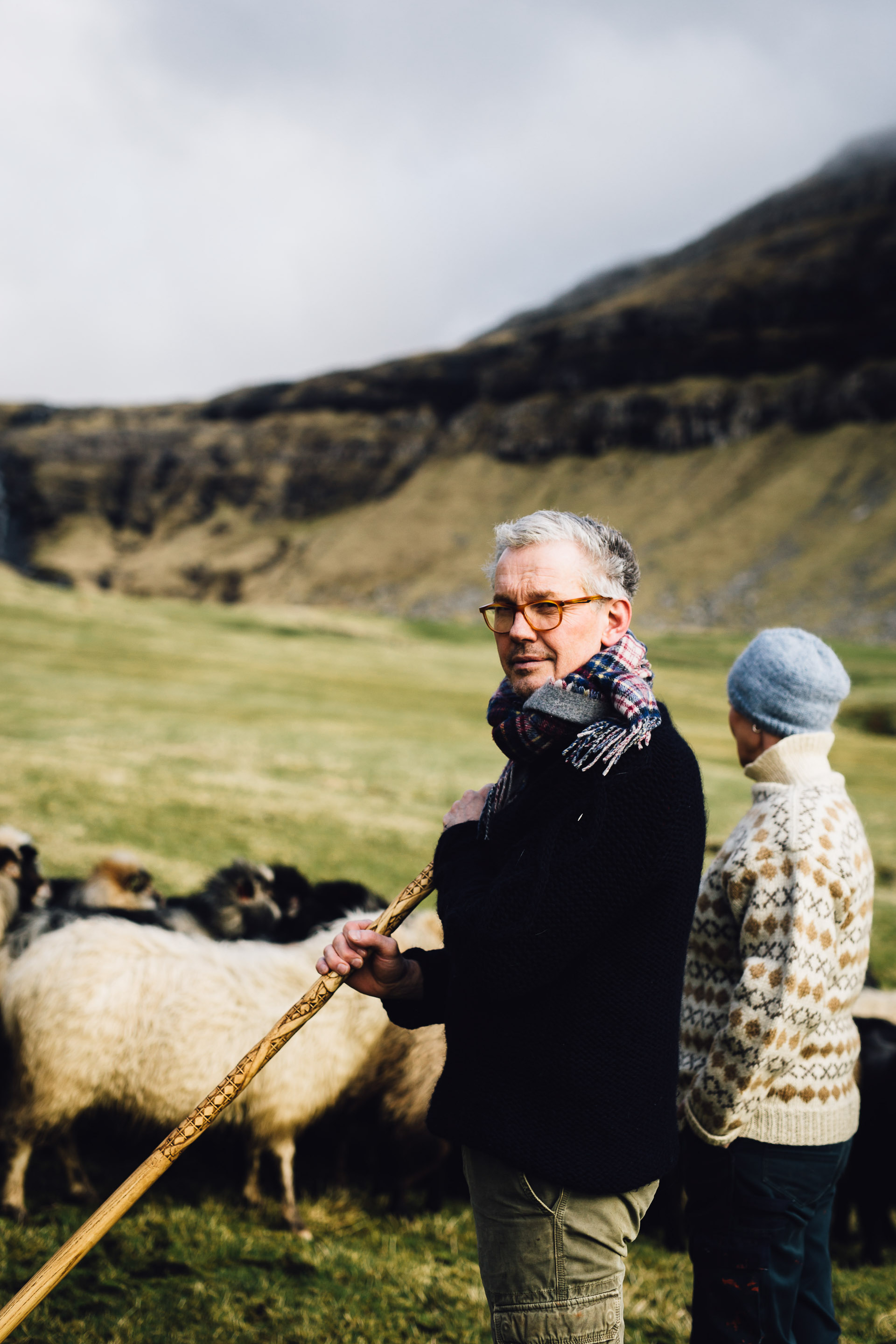 I climb atop a plucky little Icelandic pony and we plough over ominous hills, through treacherous marshes and even wading through an icy bog, all while getting whipped about by a spray of rain and swirling fog. It's exhilarating. For those looking for raw adventure, the Faroes certainly provide a glorious one-on-one with the elements.
Safe in the warmth of the Rubeksen's achingly cool Scandi-style home, Anna explains. "Historically, the only way to store food was to ferment and salt," she says. "The fermentation is going on in our drying house.
The process depends on humidity, temperature and wind coming from the ocean bringing the salt. We slaughter in the beginning of October and the fermentation will go on for around 2-3 months and then the process continues and the meat will dry in a total of around 6 months."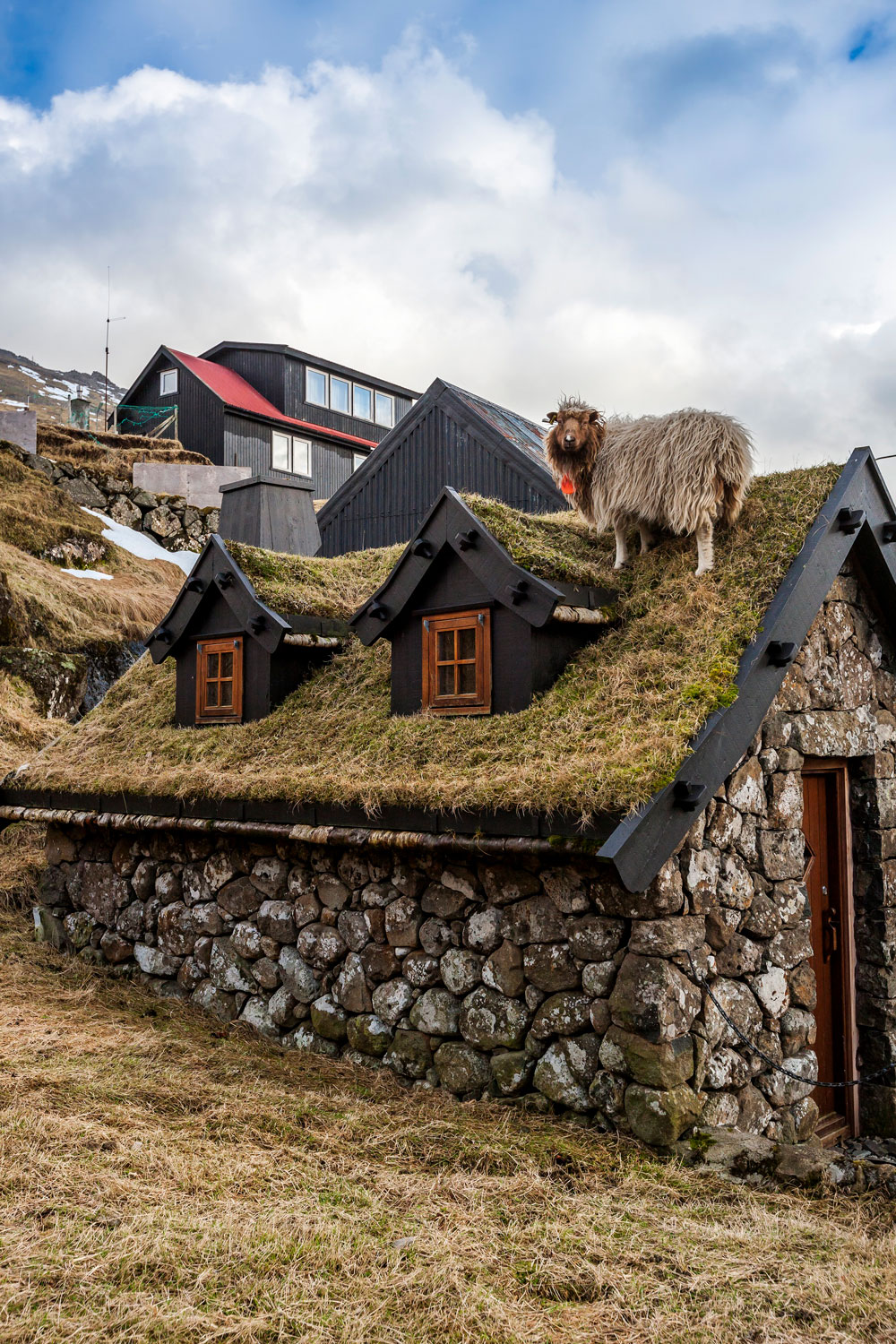 We start with lamb sausage on rye alongside sweet homemade rhubarb cordial, before tucking into a hearty fermented lamb and vegetable soup. The Rubeksens were some of the first to offer Heimablídni to tourists in their own home. Translated, it means "home hospitality", and it has been crucial in offering visitors the truest Faroese dining experience. Ultimately, it's like eating supper with a family friend who is both particularly good at cooking and willing to do the washing up.
"To keep on the handcraft we do home-slaughtering, which our children, relatives and friends of the farm attend. In general, we use all parts of the lamb," says Anna. "We use the head of the sheep to ferment, and the stomach and tallow for blood sausage – cooked with my aunt's recipe." Throughout history, the Faroes have been home to more sheep than residents, and farms are passed down the generations. As a result of the brutal conditions, food preparation is celebrated heartily.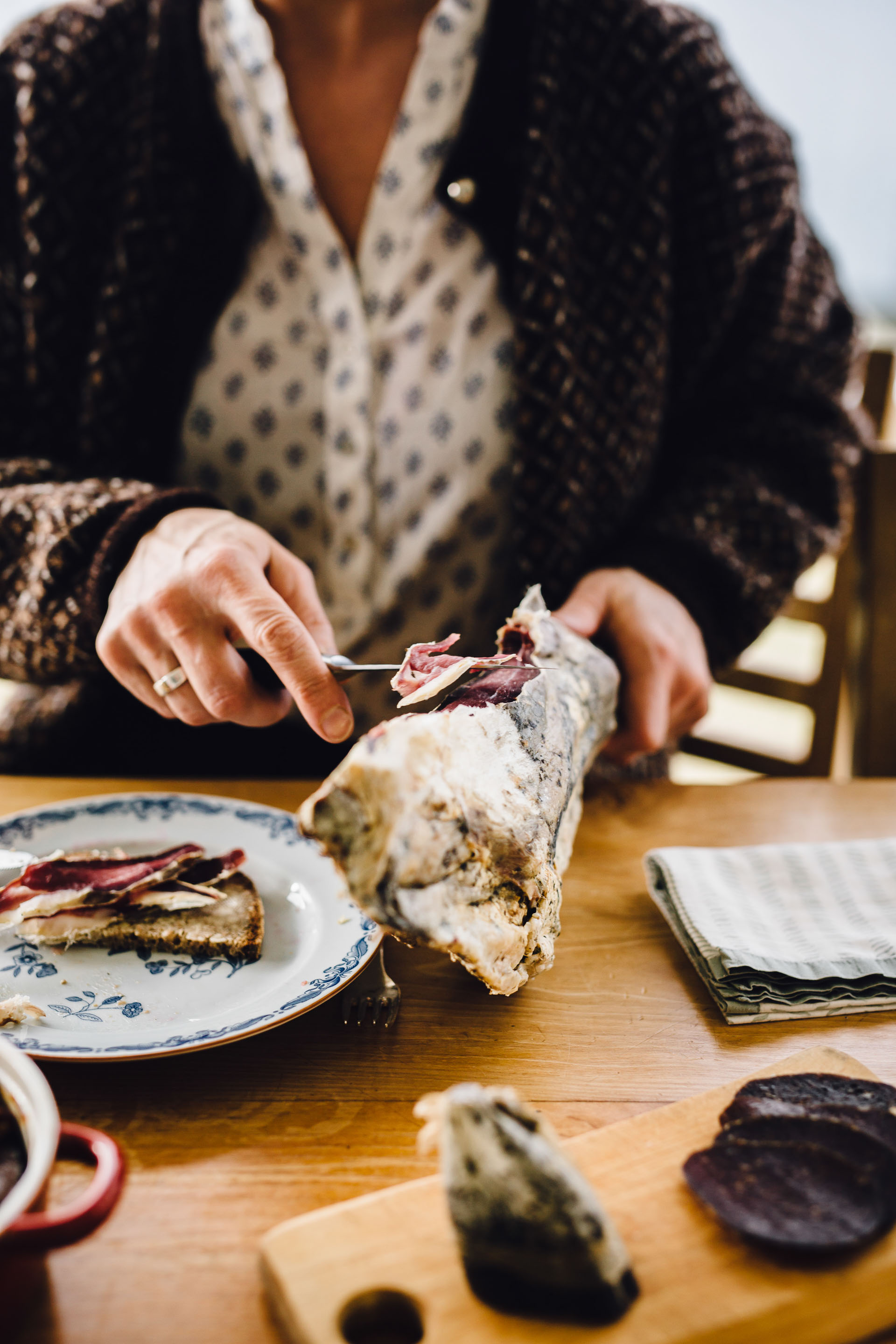 Getting round to all corners of the islands is easy, despite nearly losing both my road map and car door to the winds – the roads are almost always clear here. All the houses have strings of fish hung up to ræst (ferment), and all I can hear is the trickle of tiny waterfalls flowing down the surrounding hills.
There's plenty to see too, from Gjógv in the north (which I could be convinced was abandoned if it weren't for an old man sitting in his front door drinking tea) to Kirkjubøur in the south where the 12th century Magnus Cathedral looms up out of ocean mists. It might have been eerie if not for the sheep munching seaweed on the shore.
Newcomers to the Faroe Islands will quickly realise that these treeless isles are unlike anywhere else. Barren landscapes, rugged cliff-sides, thunderous waterfalls, mind-blowing sunsets and thousands of sheep – this is not your average beach holiday. Nor is it a hectic city break – abuzz with bars and shops full of tat.
It's bleak and beautiful, untouched and unsullied in its history and lack of commercialism. But as I've found out, this isn't just a destination for adventure lovers. Even without the hikes, the rides and the stunning drives, the food alone would make it more than worth a visit.
Getting there:
Atlantic Airways fly direct to Sorvagur on the Faroe Islands from either Edinburgh (for UK tourists from £173 return) or Reykjavik for those coming from North America (from £158 return).
Accommodation:
Elizabeth stayed as a guest of the Hotel Føroyar in Tórshavn.
Where to eat:
KOKS, the Faroe Islands' only Michelin-starred restaurant, provides a 17-course taster menu from DKK 1,400 (£167) per person.
For a taste of traditional home cooked Faroese food visit Anna and Oli's farm. More details are on their Heimablídni hjá Onnu og Óla Facebook page.
Guides & further info:
Elizabeth was guided by Johannus Hansen of Reika Adventures, who offer hiking, climbing, abseiling, camping and all manner of adventure activities.
Visit Faroe Islands is the archipelago's official tourist board, who supported Elizabeth's trip. Check out Visitfaroeislands.com for more info.
Elizabeth Finney is a London-based freelance journalist. Her trip was hosted by the Faroe Islands Tourist Board with flights provided by Atlantic Airways. Keep up with her on Instagram.
Tagged: