Stay at Hotel Savoy, visit Machiavelli's tomb and put truffles on everything
Florence is one of those European cities that you could visit 100 times and never get bored of. The Tuscan city may be tiny, but in terms of cultural heritage, it reigns supreme. As the birthplace of the renaissance (and Gucci) the city is like a work of art.
With over 3,000 restaurants hidden along it's winding streets and nothing being more than a 15 minute walk away, everything about the way of life in Florence encourages you to slow down, put your phone on airplane mode, wander the streets and gaze up at the architecturally perfect 16th century buildings.
Florence also houses more than a third of the world's art and the sheer beauty of the city (and the art that lies within it's walls) has literally driven people to psychologically breakdown. The term Stendhal Syndrome was invented in Florence, a very rare psychosomatic disorder that causes people—who have been subjected to an overwhelming amount of beautiful art—to get heart palpitations, faint and hallucinate.
Eat
Il Barretto

Il Barretto is a blink-and-you'll-miss-it restaurant down a side street a few minutes walk from Santa Maria Novella, serving up the best Italian food. The décor perfectly reflects the era it was built in (1959), with simplistic wood panelling, beautiful chairs and mirrored walls separate it from the many trattorias in the area. Try the porcini mushroom four cheese flan for starters (it literally melts in your mouth – you'll want to savour every damn bite). Then for mains, either try the lobster tagliolini or the seabass. Everything you eat here is amazing and served slowly. Wile away the hours with some local chianti, try the 10-year-old balsamic and be sure to ask for Elam – she's been working there for 10 years and is the best waitress in town. Speak a little Italian and the chef might lock the doors, light your cigarette indoors and sit down for a glass of wine with you.

Via del Parione, 50, 50123 Firenze, Italy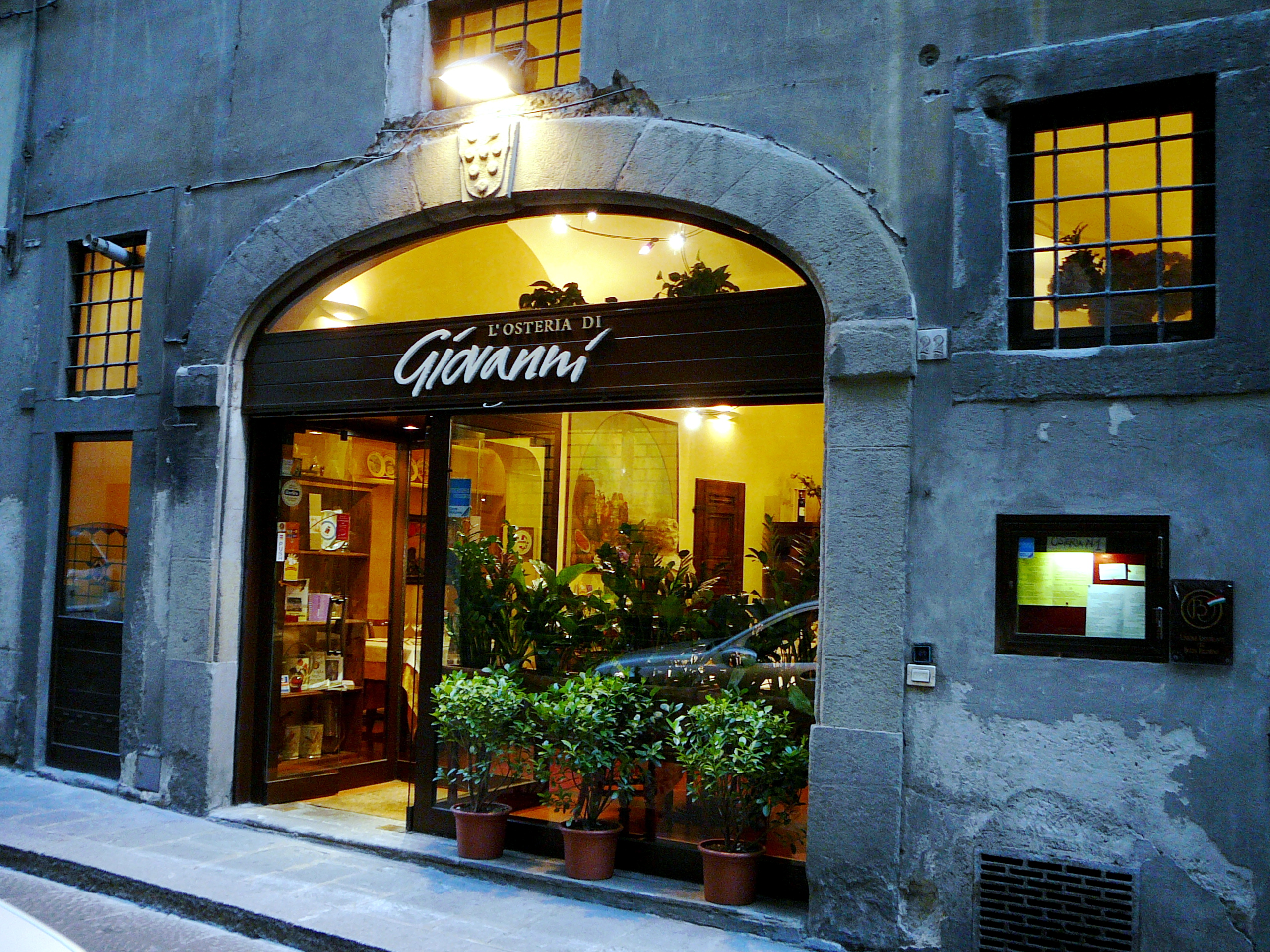 L'Osteria di Giovanni

This simple but beautiful trattoria is nestled off Via Del Moro and serves up the best lunch menu. The food is traditional, the service is fantastic and wine flows. As soon as you sit down they'll pour you a complimentary glass of Prosecco (a Florentine tradition) and some of the finest Tuscan bread with locally-made olive oil. Order the raw asparagus salad as a starter (it's not like the tough asparagus we get in England) and the mouth-watering porcini mushroom and potato ravioli for your main course. You'll need to walk it off.

Via del Moro, 22, 50123 Firenze, Italy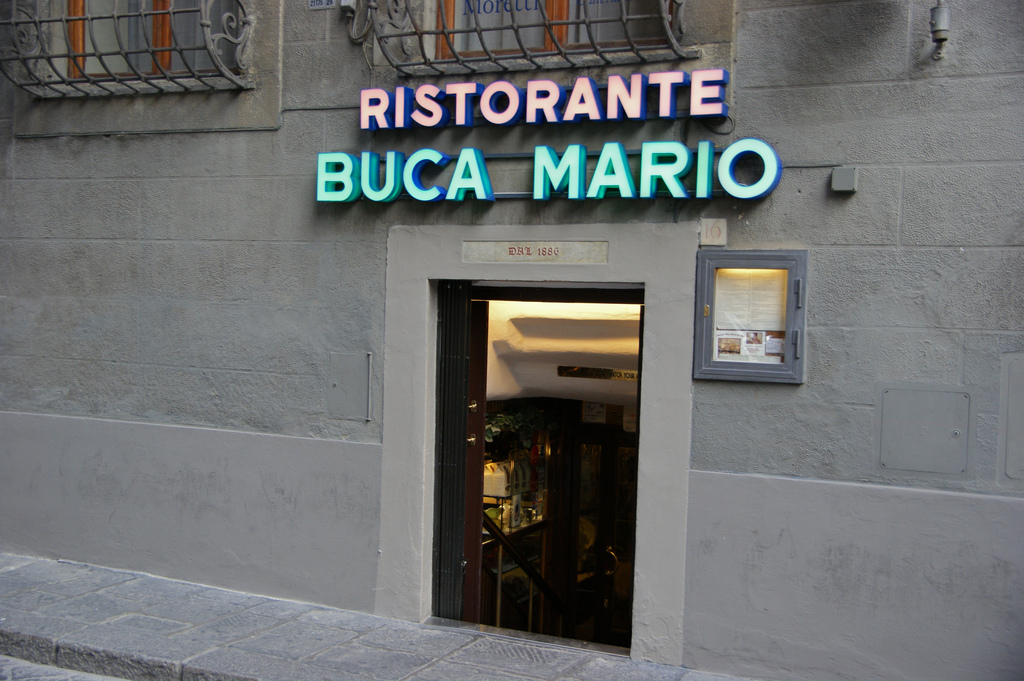 Buca Mario

This basement-level trattoria is always full of locals and the many dining rooms mean it's never too difficult to get a last minute booking (unlike a lot of the restaurants in Florence during peak season). The Florentine steak here is one of the best in the city – if you're a meat-eater you have to try it. For starters, definitely try the zucchini truffle oil salad and a kind of Florentine tempura (battered locally sourced vegetables), which are killer. For main course, try the seabass or the buttered black truffle taglierini. It's insanely good.

Piazza degli Ottaviani, 16r, 50123 Firenze, Italy
Drink
Chez Moi

Chez Moi is a must whilst in Florence. It's an iconic Florentine piano bar that was once a favourite of American movie stars like Dorothy Gibson, and today serves as a kind of 'hostess bar'. It's super kitsch. They usually have live music and you're guaranteed to meet some real characters. During Pitti Uomo you'll catch the fashion crowd in there.

Via Porta Rossa, 15, 50123 Firenze, Italy
Harry's Bar

Harry's Bar is steeped in Florentine history. Having invented the bellini and served everyone from Paloma Picasso, Margot Hemingway, Paul Newman, Robin Williams, Elizabeth Taylor and many many more, the barman here is the most famous in the city and serves up a bellini like no other. Grab a drink and watch the sun set over the River Arno.

Via Lungarno Amerigo Vespucci, 22R, 50123 Firenze, Italy
Crisco Club

This long running Florentine gay club has been around for over 20 years and is kind of iconic. Although the door quite literally says 'gay men only', they're kinda straight-friendly. The music is great; Italo-disco and some good Detroit house. The slideshow above the bar is like a work of art.

Via Sant'Egidio, 43/red, 50121 Firenze, Italy
Shopping
The Prada Outlet

No visit to Florence is complete without a stop off at an outlet… Depending what you're looking for you could hit up The Mall but if you're a Prada-worshipper skip it and hit up SPACE. It's the official factory outlet (situated next to the factory). It's about an hour out of Florence in a small small town called Montevarchi. You can either take a driver who'll take you there, wait while you shop and bring you back for €150 or you can take the train from Santa Maria Novella for around €6 and then take a taxi from the station at Montevarchi for €12.

52025 Montevarchi, Province of Arezzo, Italy
Melrose Vintage

If you're looking for some '70s Italian sportswear, vintage Levi's, lumberjack shirts and vintage Nike's then hit up Melrose Vintage. From the outside the doorway looks tiny but head into the basement and you'll find a treasure trove of vintage bits all for around €30.

Via Nazionale, 8, 50123 Firenze, Italy
Art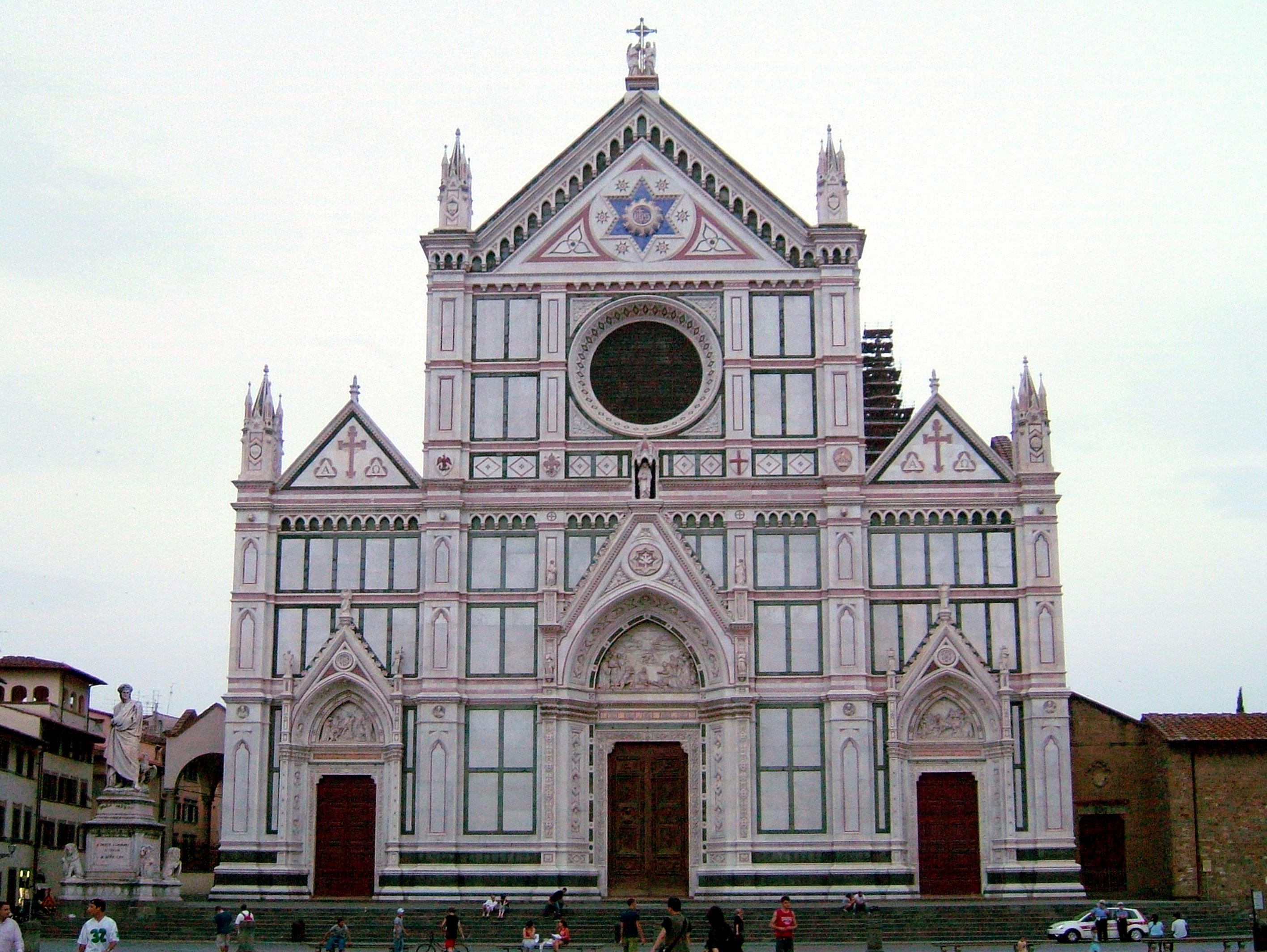 Basilica of Santa Croce

Santa Croce is the 15th Century church located just south of the Duomo and is the largest Florentine church in the world and houses funerary monuments for Italian greats Dante, Machiavelli, Rossini and many more. Wander around the church, light some candles and gaze at frescoes by Donatello and Bronzino.

Piazza di Santa Croce, 16, 50122 Firenze, Italy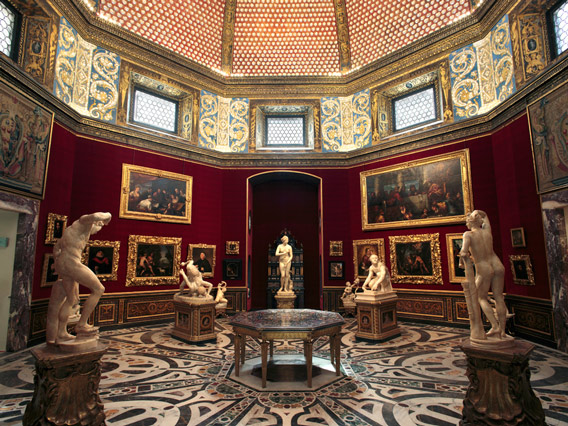 The Uffizi

What was once a 16th century palace for the Medici family now houses one of the largest and richest art collections in the world. Head there early, walk slowly and gaze at some of the most iconic examples of renaissance art in its original home. Works by Botticelli, Caravaggio, Giotto, Leonardo di Vinci, Michelangelo and Titan sprawl through the rooms like it's nothin'.
Piazzale degli Uffizi, 6, 50122 Firenze, Italy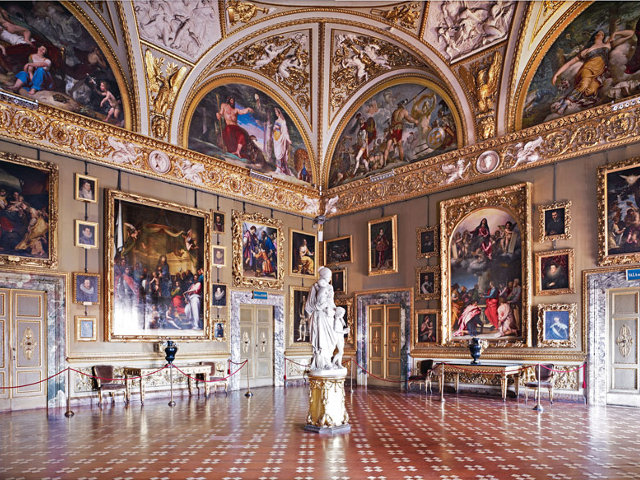 Palazzo Pitti

Housed on the south side of the Arno, Palazzo Pitti is one of the Medici family's many opulent unmissable palaces. It's worth visiting chiefly for The Palatine Gallery, which is the main gallery and contains over 500 renaissance paintings by Raphael, Rubens, Caravaggio and Pietro da Cortona to name a few. Look up everywhere you walk here, all the rooms were decorated in high baroque style and the frescoes are unbelievable.

Piazza de' Pitti, 1, 50125 Firenze, Italy
Stay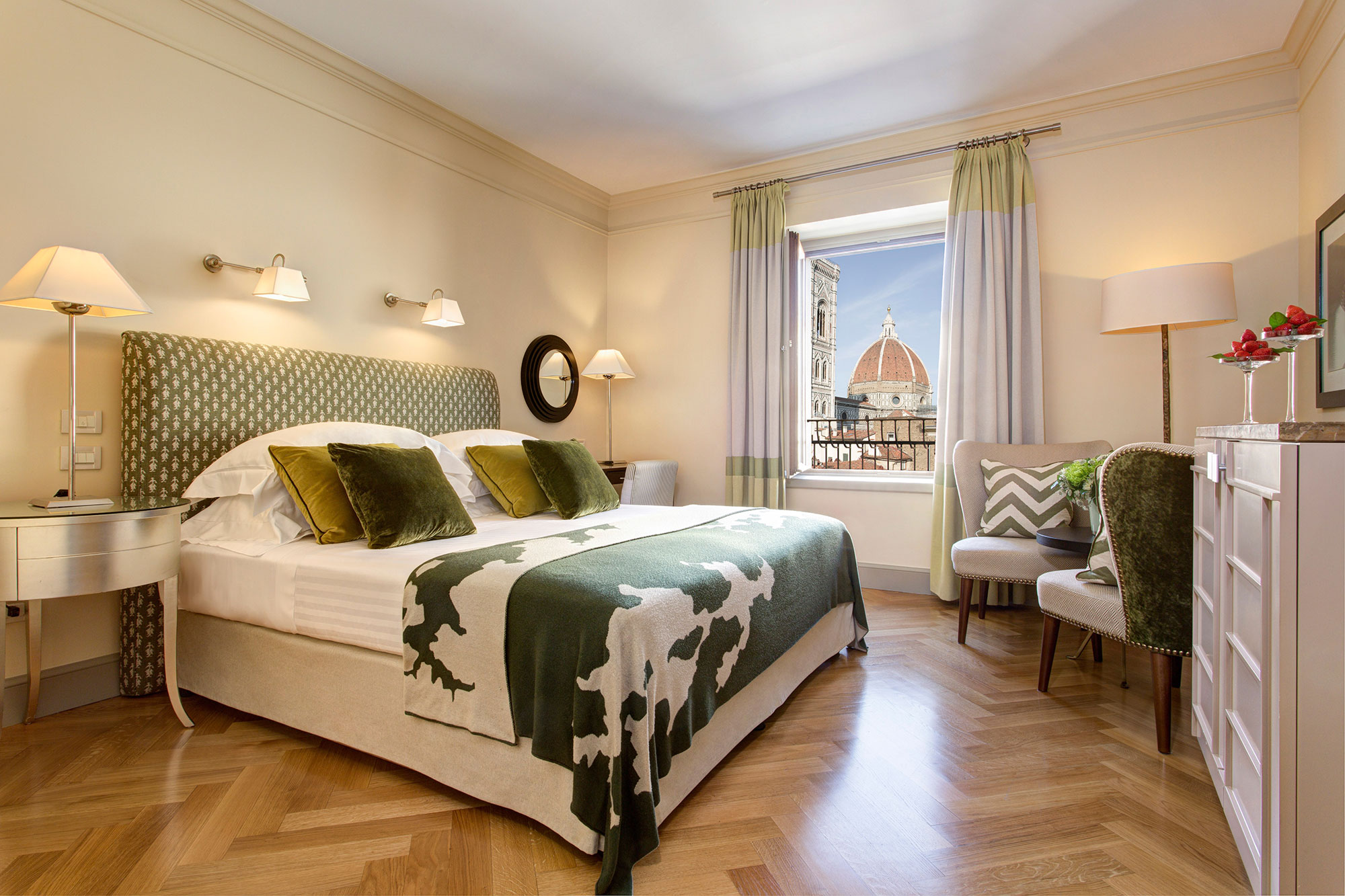 Hotel Savoy

As part of the Rocco Forte Collection, Hotel Savoy is a Florentine gem. Situated super-centrally in the Piazza della Republica, the hotel offers beyond-comparable traditional service, from the doormen to the GM and the extremely knowledgable concierge. Although I would never normally suggest getting all your tips from a hotel's concierge, Alessandro is born-and-raised in Florence and gives excellent recommendations for museums and the best trattorias.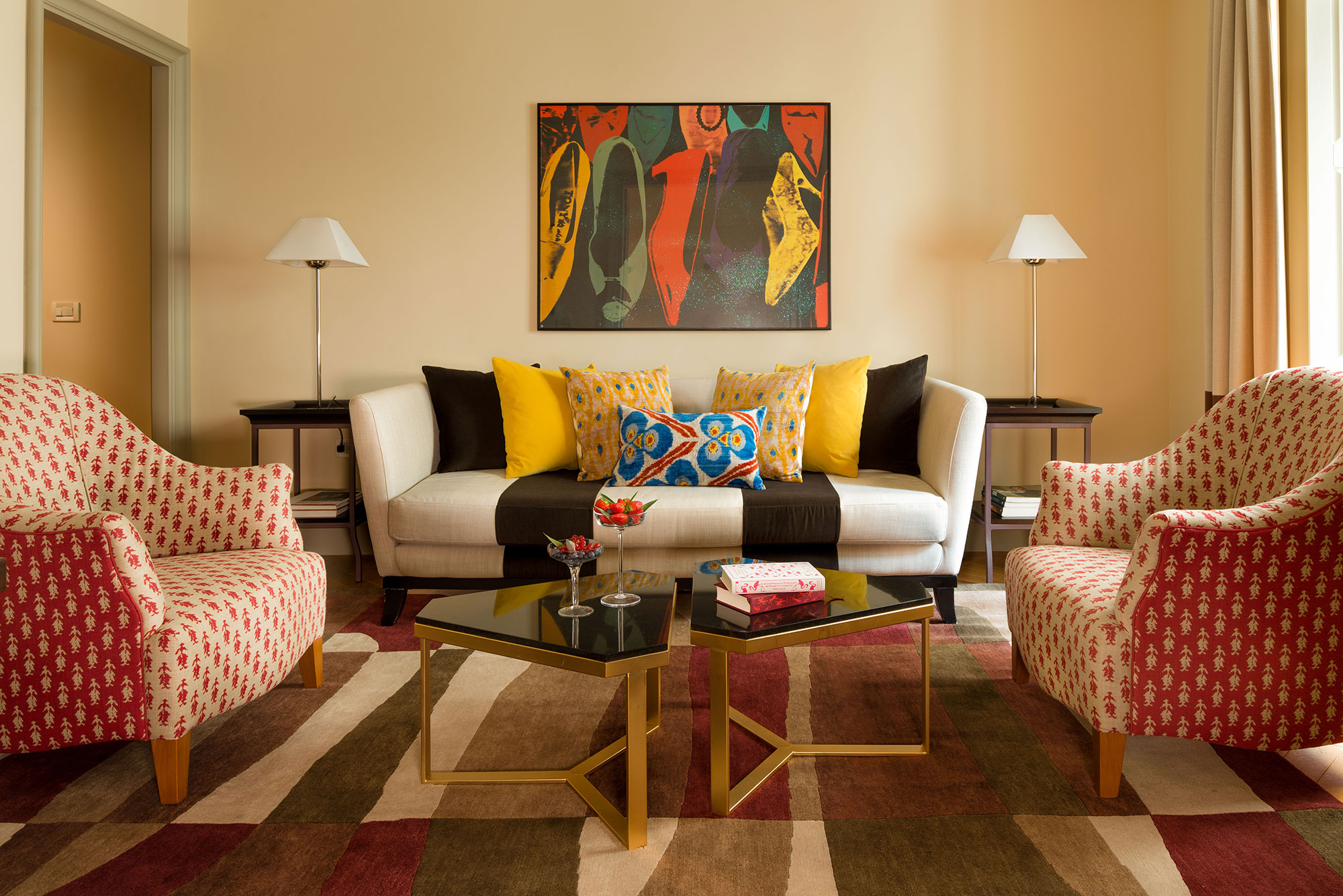 Rooms and suites at Hotel Savoy are beautifully modern in design but still manage to feel extremely homely and cosy. Ceilings are super high (book a room on the second floor if you want the highest palatial ceilings) and the bookshelves are full of Voltaire and Dante.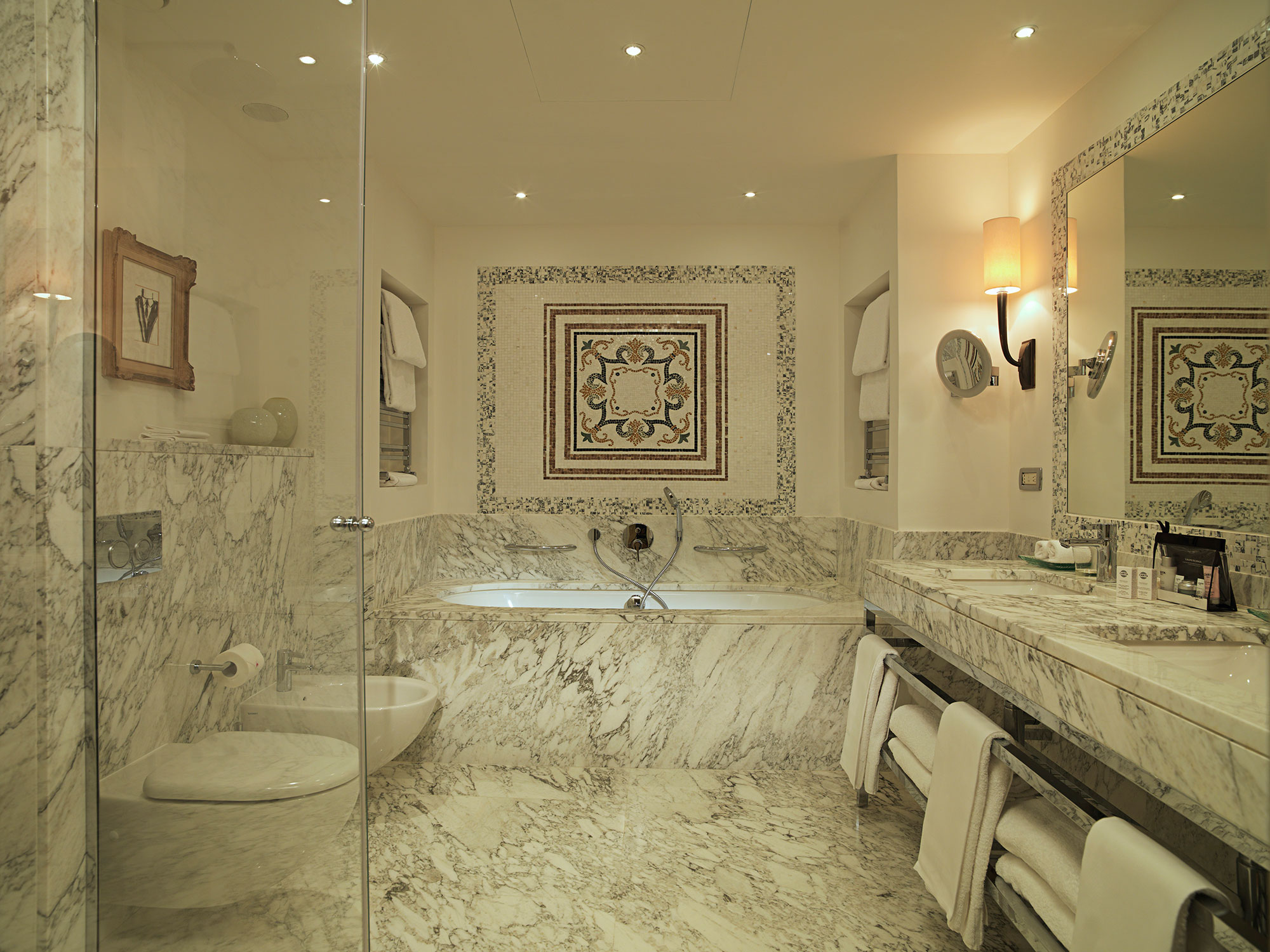 Bathrooms ooze Italian marble and Etruscan-style mosaics. Soak in the deep bathtub and try the dreamy bath products by Florentine perfumer Lorenzo Villoresi – the lotion is incredible.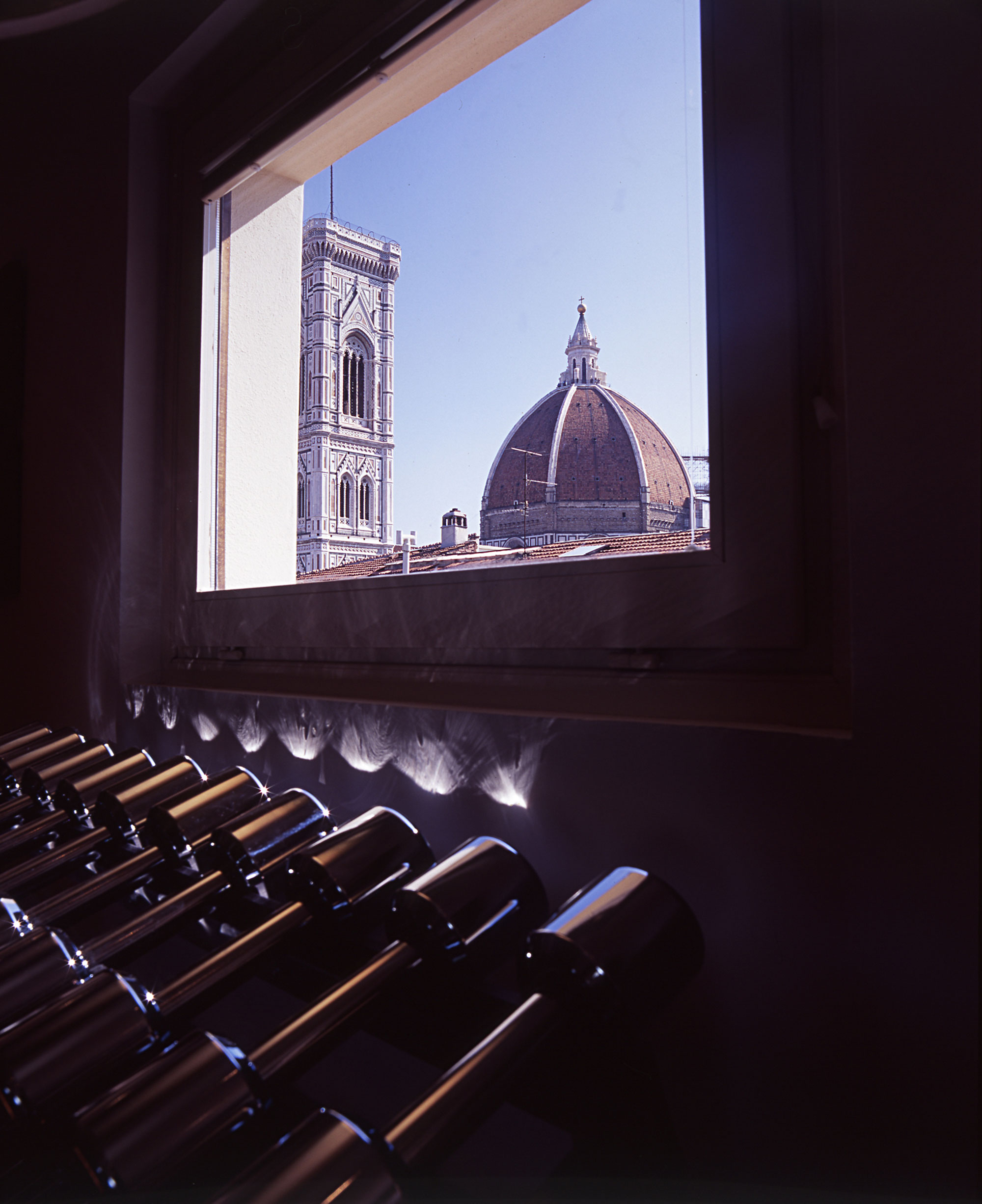 Although the hotel doesn't have a spa, it does have a slick modern gym with a perfect view of the Duomo. If you want to really unwind, book in to the Brunelleschi or Signoria suites, both come with a separate living room, mahogany walk-in wardrobe and private steam room in the middle.
Try the food at Irene's, the hotel's restaurant and bar. The service is un-stuffy, the drinks are strong and the waiting staff are super-attentive and accommodating.
When booking your room, the view is everything! Be sure to book either a Duomo or Piazza facing room. Some of the larger rooms come with a balcony or terrace, but all the rooms come with a view. Nothing beats the feeling of waking up with the sun rising over the 15th century architecture outside your window. You might never want to leave.
Rooms start at €400 off-season for a classic room