Norwegian Wood | This 'Energy-Positive' Glacier Hotel is the Future of Travel
This hotel isn't just energy efficient, it generates more power than it uses - and its designers believe it could save the planet
When it opens in 2021, the Svart hotel will command a lot of column inches. Pegged as the world's first 'energy-positive' hotel, the Svart is potentially a game changer for sustainable architecture. But what exactly does the hotel's claim of being 'energy-positive' mean?
The tantalising pitch from Svart, aside from their undeniably gorgeous-looking mockups, is that the hotel will not only be sustainable, but actually produce energy in its lifetime. In other words, this is the world's first luxury destination that will actually do good for the environment, rather than damage it or, at best, make unmeasurable claims about 'low-energy' credentials, or supporting local communities.
As exciting as it is, this isn't the first time a hotel has claimed to be sustainable. Most recently, Dublin's pioneering Iveagh Garden billed itself as 'Europe's first sustainable hotel'.
"The building itself – or at least the plan – looks visually miraculous: a circular-shaped hotel on stilts at the foot of a glacier"
The Iveagh Garden reaps the rewards of being plonked on top of a naturally occurring underground river, 50 metres underground, which produces their energy.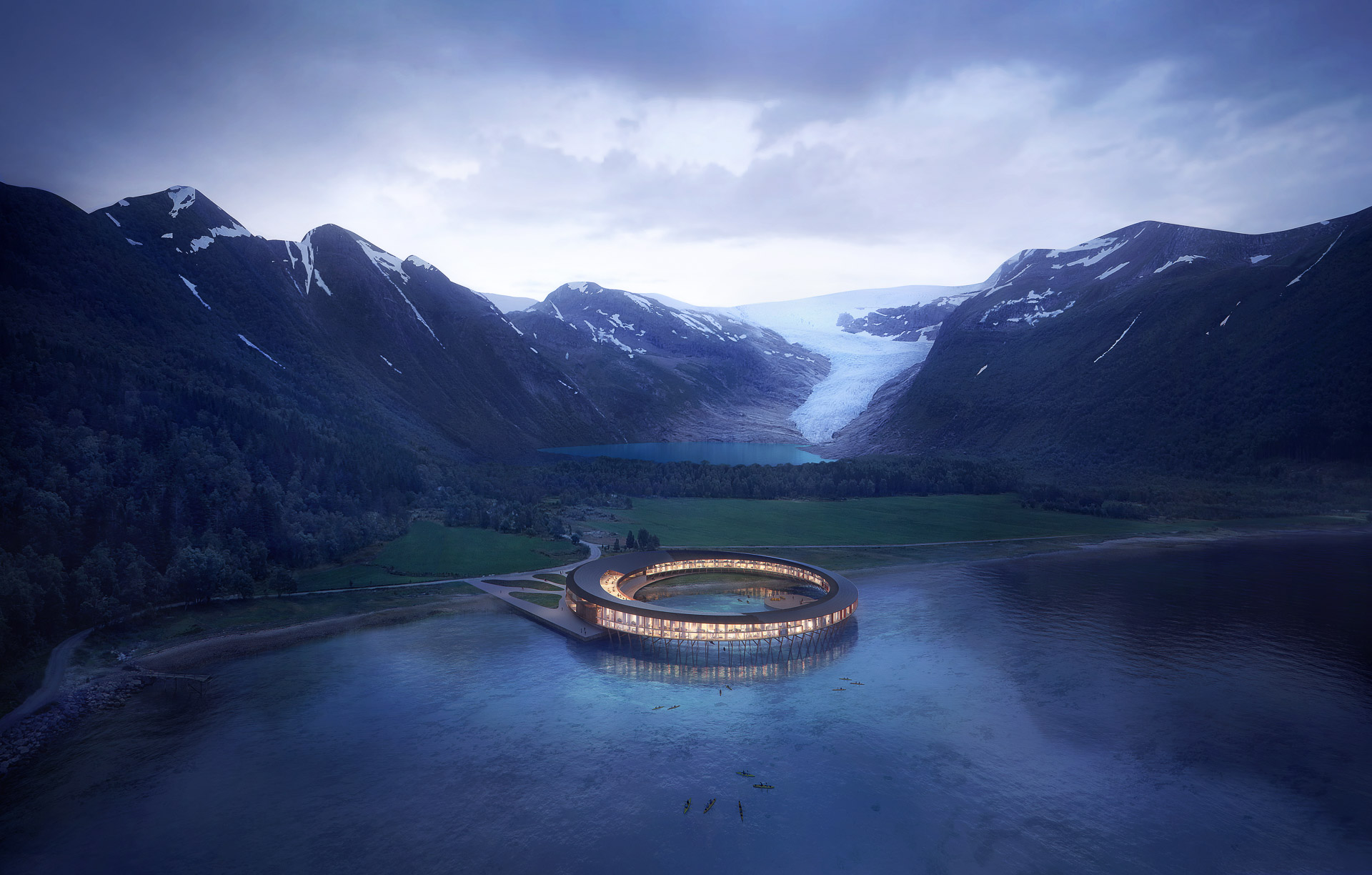 But Svart's aims are particularly impressive as they propose actually producing surplus energy, rather than just managing self-sufficiency. If this all sounds too technical, hotels like Svart have a clear message: being sustainable needn't be a bore.
Projects like Svart demonstrate how scientists are pushing harder than ever for answers on how we can reduce our carbon footprint, whilst still offering luxury experiences. We can have our cake and eat it too, if they are to be believed.
Svart is being guided by Powerhouse, the initiative responsible for "buildings that generate more energy than they consume throughout their lifespan." To comply with Powerhouse's 'energy-positive' standards, all the energy used for the initial build, the operation, any renovations, and the eventual demolition must be taken into account, while sustainable materials must be used to keep the project away from waste and environmental damage.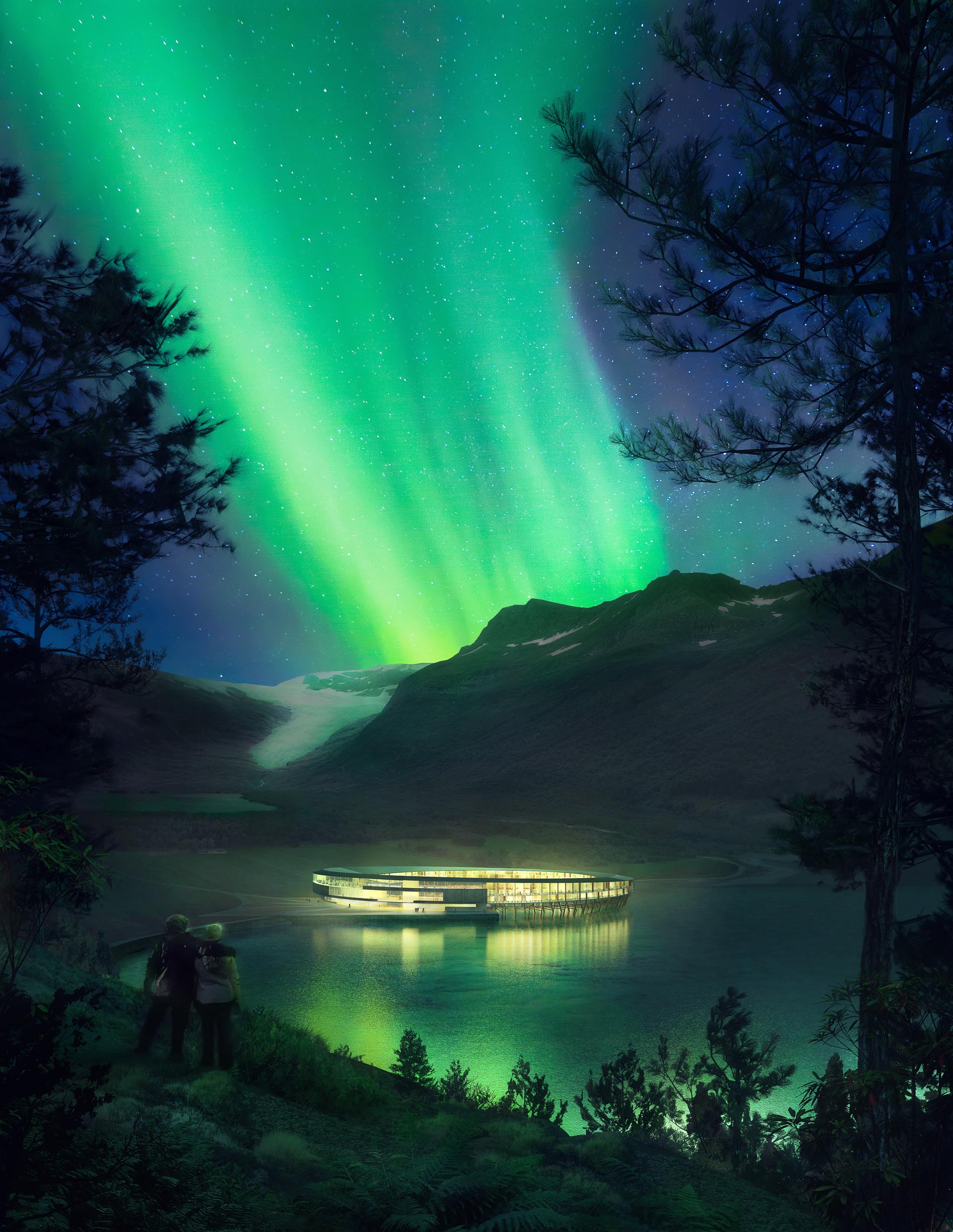 Snøhetta, together with Powerhouse, aim to make Svart energy-positive through, amongst other methods, drawing upon the hotel's constant exposure to sunlight, building state-of-the-art solar panels into the roof to generate the energy needed to build and run the hotel.
The building itself – or at least the plan – looks visually miraculous. A circular-shaped hotel on stilts at the foot of a glacier, Svart will provide access to glacier hikes, ice climbing, night fishing, northern lights expeditions, diving, and foraging. You can't help but be sold by the press shots – and by Powerhouse's reputation – but they're yet to launch a hotel. Our question is: underneath the shiny exterior, is all this feasible?
An early criticism of Svart is that the tourism it will generate from luxury jet-setters will also cost the earth, as Svart will encourage thousands to travel to the Arctic Circle, increasing the levels of carbon emissions produced by airplanes.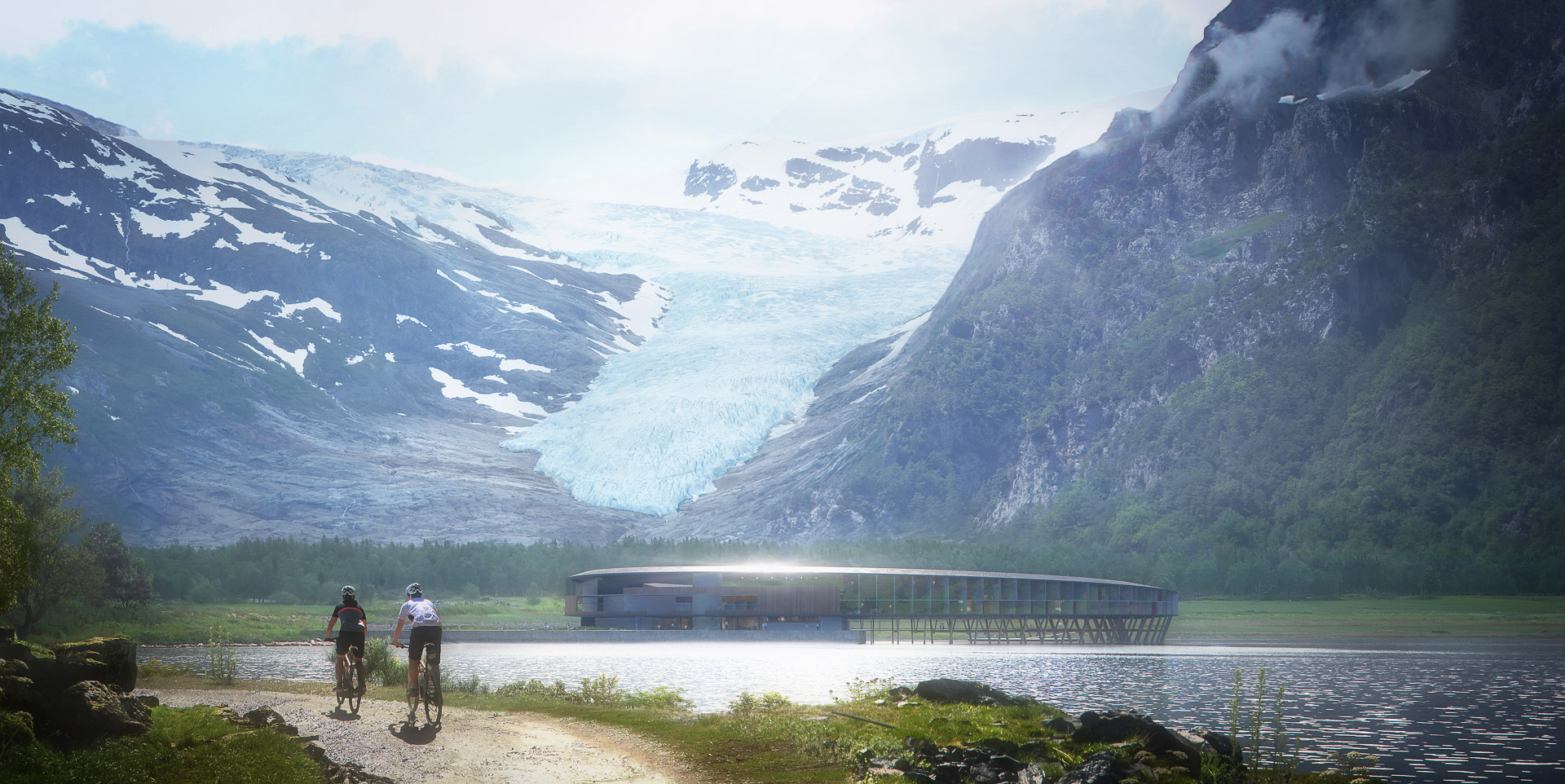 "Ask anybody what to do to combat climate change, and they'll say 'give up flying,'" explains the University of Bath's Professor David Cowley, an expert in Low Carbon Design in the Department of Architecture and Civil Engineering. The trouble with Svart, he says, is "the only way people can get there is by flying. The carbon emissions from flying are absolutely horrendous".
"When someone builds a facility and deliberately badges it as eco, yet builds it in a place that is really hard to visit without visiting by flying, you have to question the environmental credentials."
Professor Cowley, who built the energy-positive Montgomery School in Exeter, calls out similar short-sightedness in the projects of Branson's eco-hotel on the Moon, and of Cornwall's Eden Project. "If you did the sums of the carbon emissions of people visiting per year, it doesn't really matter what the building is made of," he says. "The question is, is it in the right place?"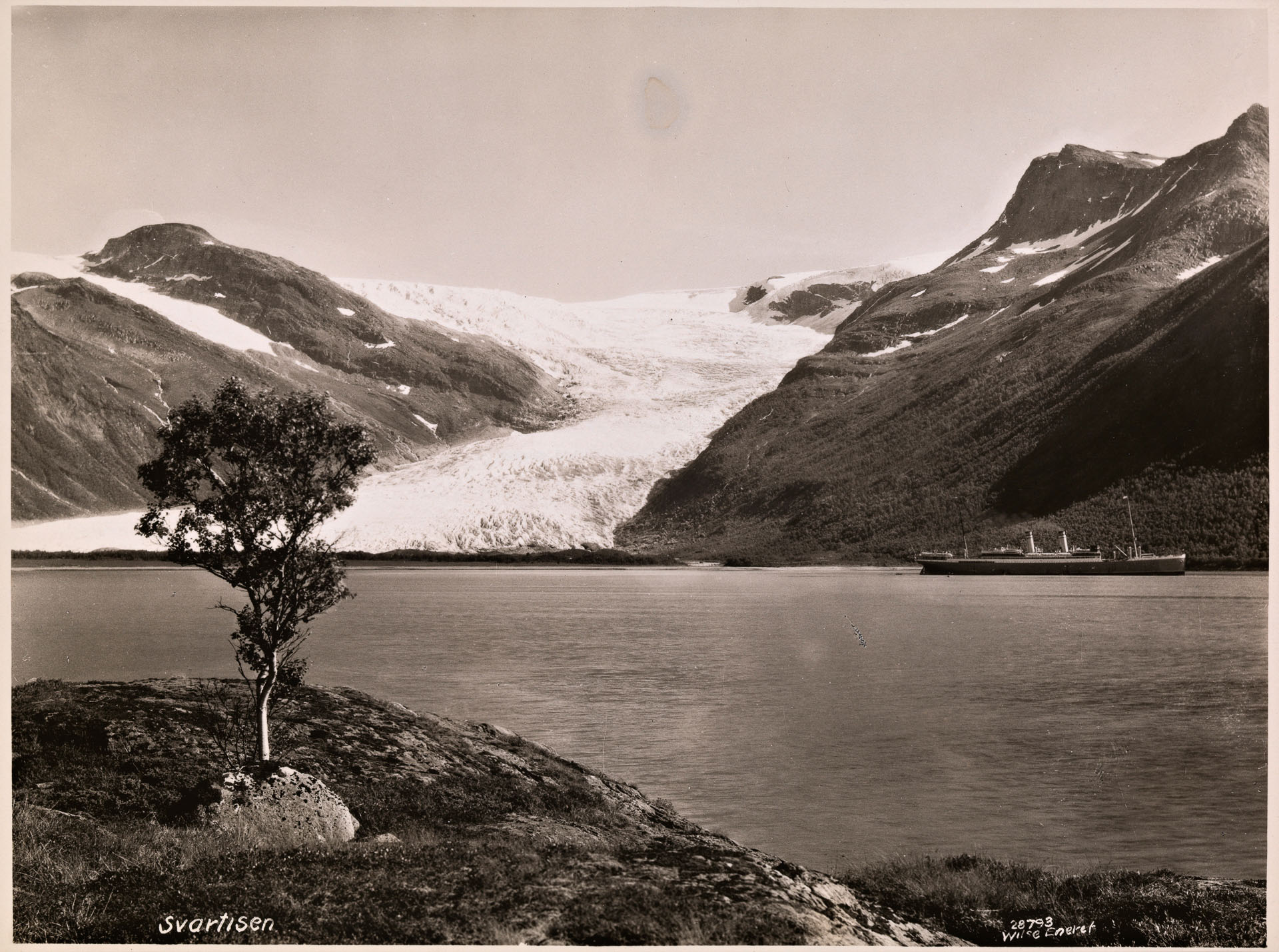 Of course, there is a certain kudos attached to launching this project somewhere so remote. It attracts the press, and with it, global attention. "They're not building social housing in Croydon," Professor Cowley jokes – but he has a point. He carries on: "You wouldn't want to criticise them, but a lot of people will go for the 'green bling'".
Regardless, Cowley insists "this isn't tokenism with the technologies – by the sounds of things they are actually doing this right. But you still have a bit of a problem, and you always will, until our sense of morality and aesthetics changes."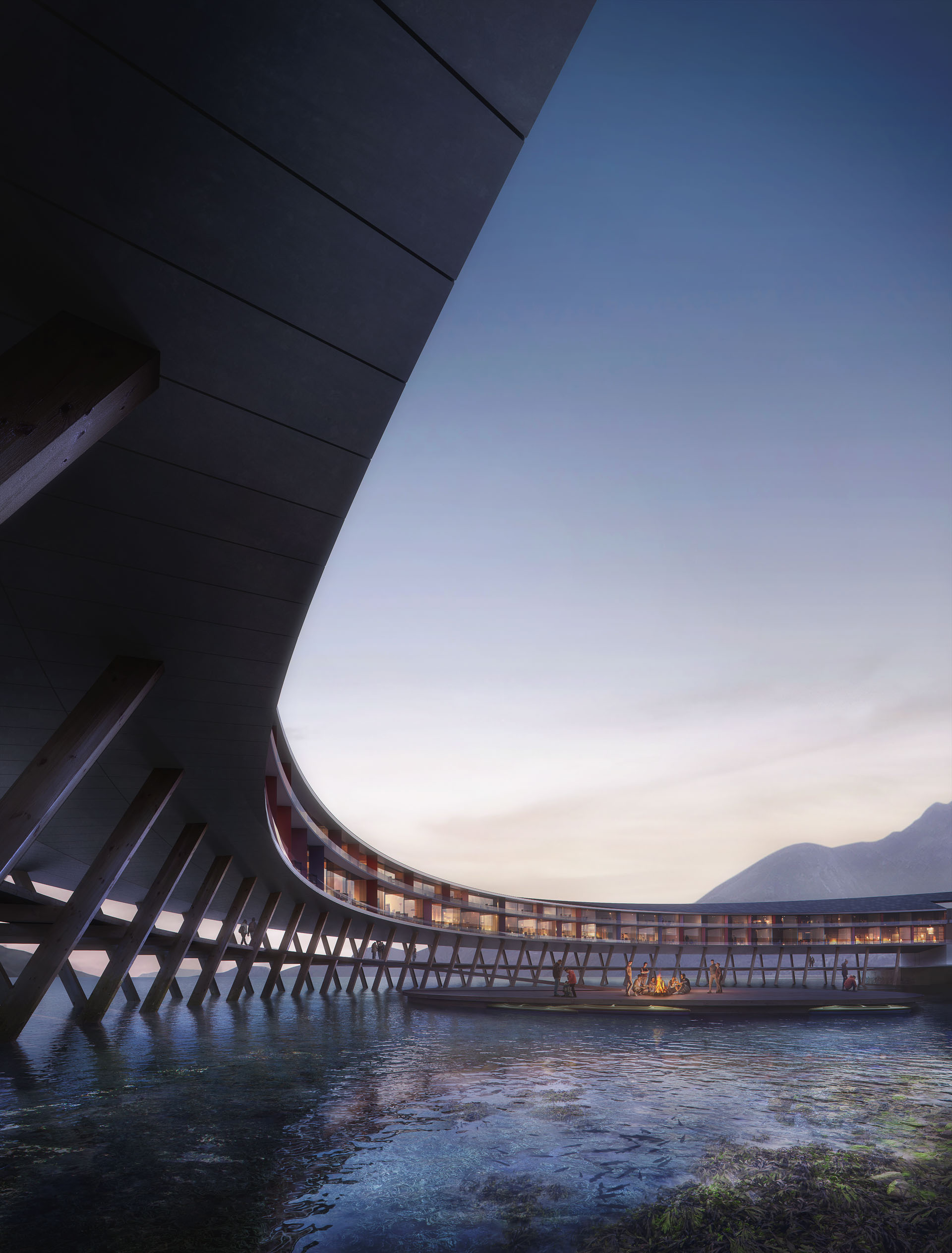 Svart is an easy sell to adventurers and eco-tourists, but how about for skeptics? Cowley asserts that linguistically and psychologically, Svart have got their messaging right. "People buy into the environmental message," he tells Amuse. "If you say something uses half the energy, people aren't excited. But if you say that something produces no utility bill [in other words, being 'energy-positive'], it'll appeal."
Being energy-positive is a new excuse to travel for consumers wanting to end their guilt about their eco-footprint. The term is "crossing a line," asserts Cowley. "Energy-positive is saying more than just 'this is energy efficient'".
Svart project manager Zenul Khan hopes the building's international influence will counteract the environmental cost of getting there. "Our use of air travel is not without unwanted consequences," he admits.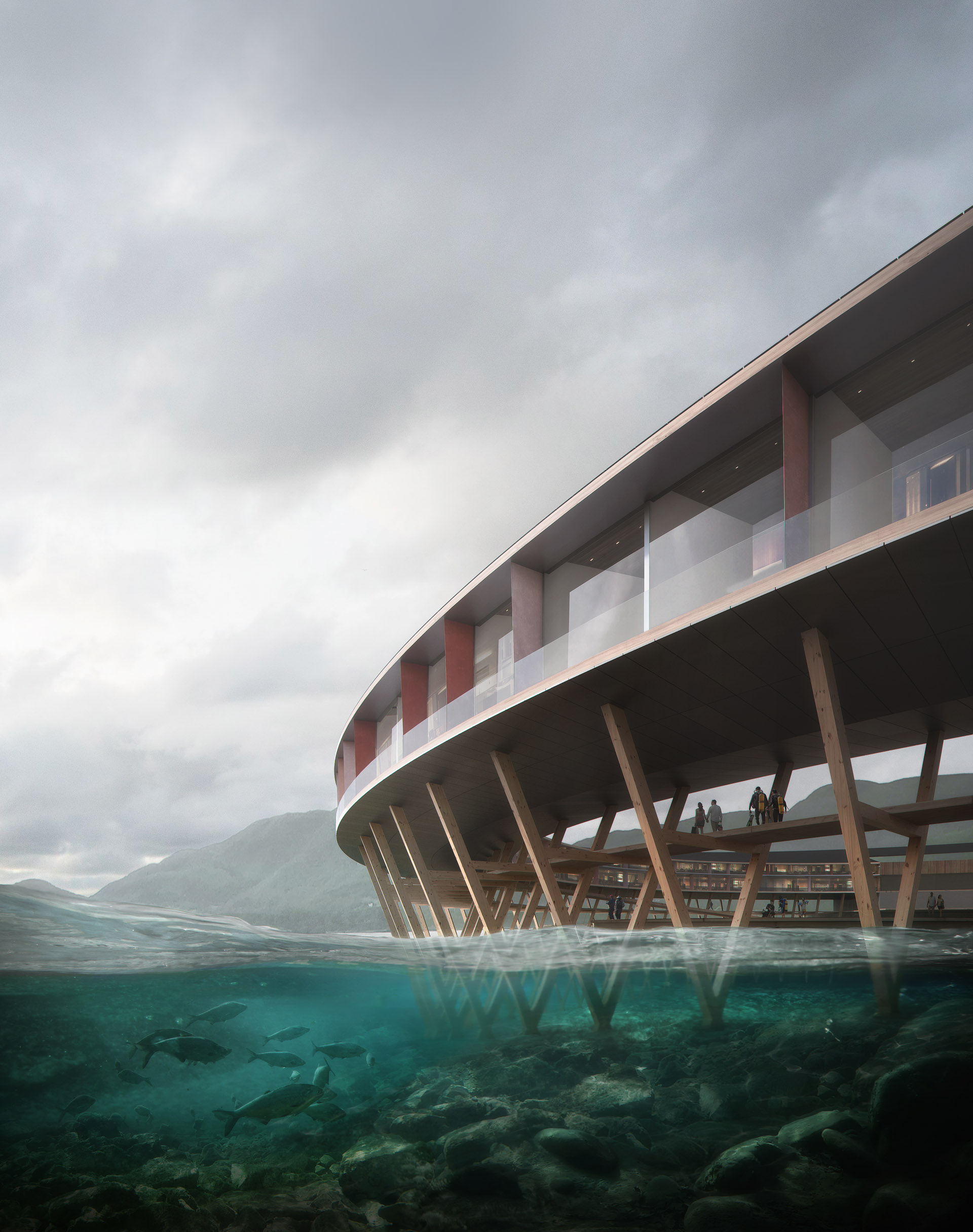 "At the same time, I think it's a bit utopic to hope for a world where people travel less. I think it's all about finding the solutions that will make traveling more sustainable in the future. As architects, we start by influencing what we can influence: the architecture."
"By building such a sustainable building we wish to encourage a more sustainable approach to tourism, by making people more conscious about the way we live, travel and experience exotic locations," he tells Amuse. "Architecture needs to be appealing to have impact." "To meet future environmental requirements, architects need to be ambitious and bold – both when it comes to function, but also when it comes to form."
Taking into account the project's biggest challenge, which is "rising water levels," the team are beginning work on the next phase of Svart: a detailed zoning plan ahead of the build. Khan insists: "We know the project is ambitious, but we're not worried."
Adam Bloodworth is a freelance writer, based in London. Catch up with him on Twitter.
Innovate UK, the industrial arm of the UK government, is investing over one hundred million pounds in research into cleaner local energy systems and innovation. Find out more about the Svart hotel by visiting their website.