PIN-UP Magazine | International Architecture Made Fun
We chat to creator Felix Burrichter as he celebrates 10 years of independent publishing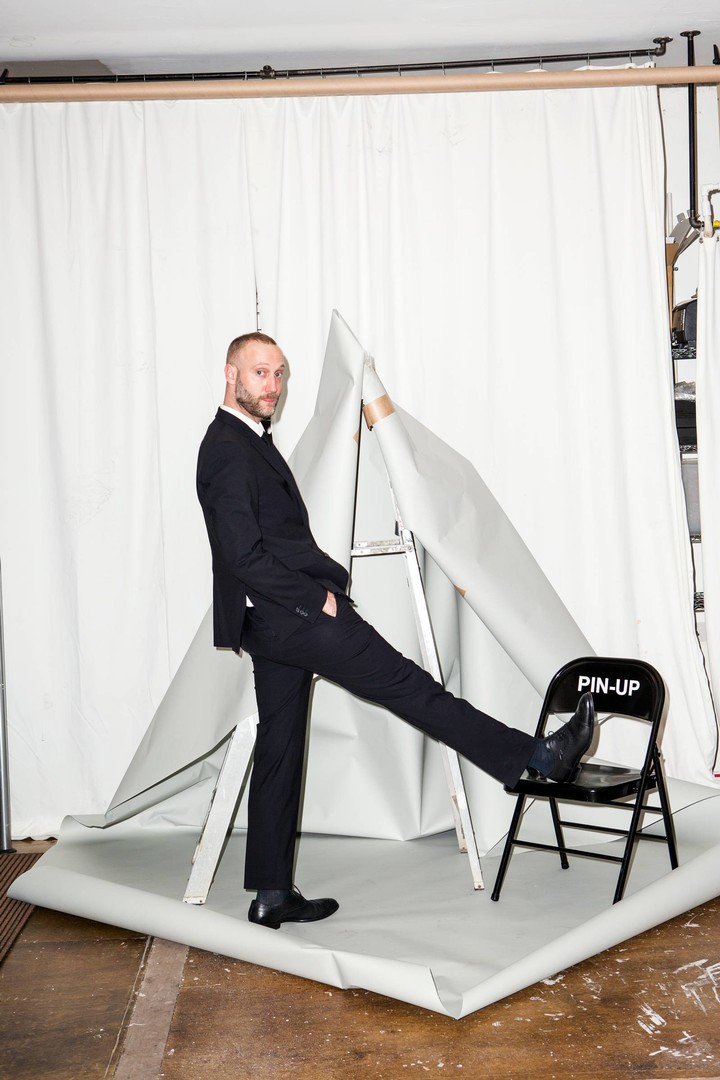 Felix Burrichter is the creator of the world's most fabulous and entertaining architecture magazine: PIN-UP. Each issue is full to the brim with gorgeous imagery and enlightening interviews and demands to be pored over multiple times. It's no easy feat creating so much original material, especially in an age when everyone is fighting for and pumping out 'content'.
PIN-UP is now 10 years old and their latest issue investigates the idea of POWER. Amuse picks Felix's brain to find out the secret behind his magazine's staying power, which city's architecture is his favourite and who his dream interview is.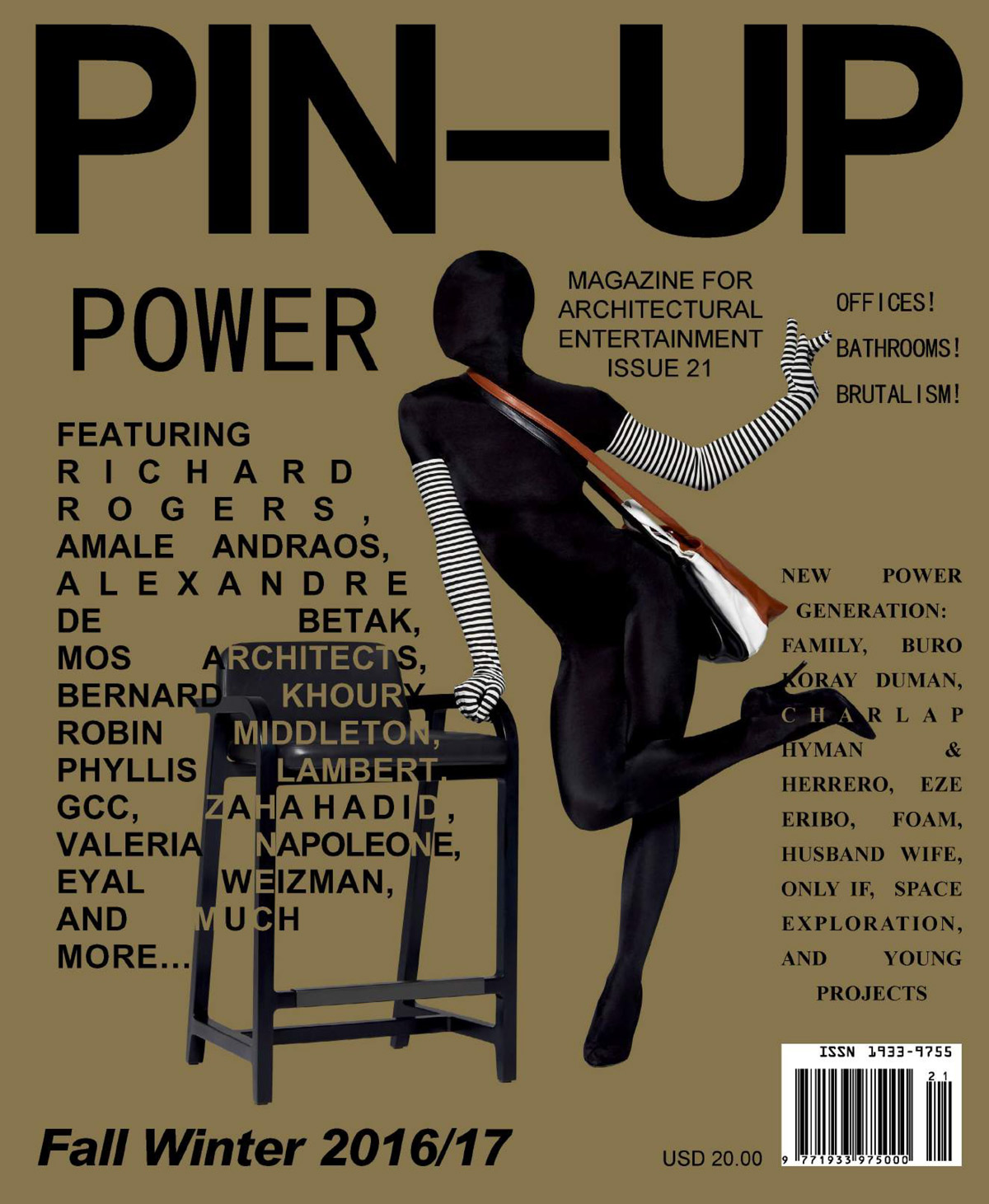 What inspired you to start PIN–UP?
A general ennui with the way architecture and the built environment was communicated to the world at large. It was either boring trade magazines or anodyne shelter magazines. PIN–UP is a bit of a Trojan horse. In the way it packages serious architecture and design-related content in a beautiful layout, making it palatable to people who'd otherwise never think of picking up an architecture magazine.
Who is the PIN–UP woman, man, building, or city?
An amalgam of architect Annabelle Selldorf merged with stylist Akeem Smith, living on the top floor of Oscar Niemeyer's Copan building in São Paulo.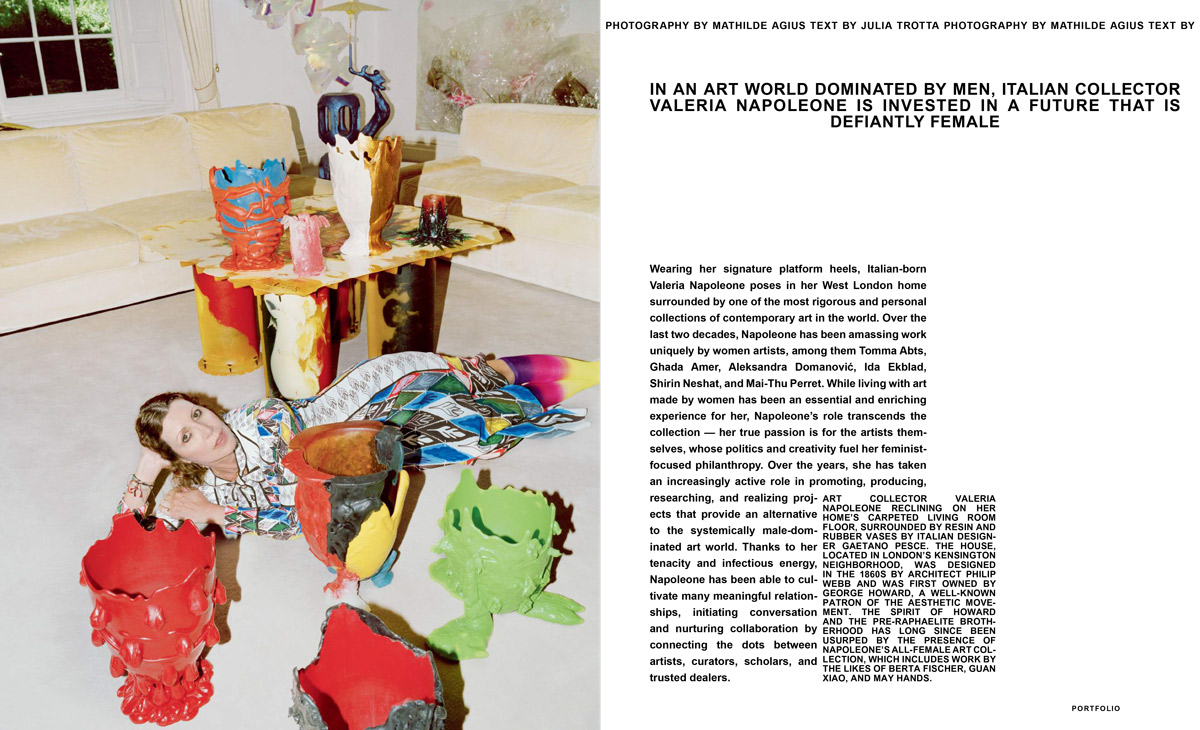 What were the most formative experiences in your career leading up to creating your own publication?
I'd always done work or interned for publications on the side, even while I was studying architecture. But a summer-long experience in Amsterdam working Gert Jonkers and Jop van Bennekom — the founders of BUTT and Fantastic Man and The Gentlewoman — was a real eye-opener. It made me realise that if you have a strong vision and a lot of determination, you don't necessarily need a huge backer and a big staff to start a publication.
What do you think are the five greatest highlights in PIN–UP's history?
There are so many great stories and highlights throughout the past 10 years that it is impossible to point out individual stories or interviews we featured. However, there's been a few "special projects" over the years, residencies and books. Here they are, in no particular order:
PIN–UP L.A. residency (PIN–UP 9, Fall Winter 2009/10)
PIN–UP Berlin residency (PIN–UP 12, Spring Summer 2012)
PIN–UP São Paulo residency (PIN–UP 14, Spring Summer 2013)
PIN–UP Interviews book (November 2013)
PIN–UP Tour d'Afrique (PIN–UP 18, Spring Summer 2015)
What's the biggest challenge in putting together an issue of PIN–UP?
Maintaining a high degree of excitement and surprise, for both myself and for the reader.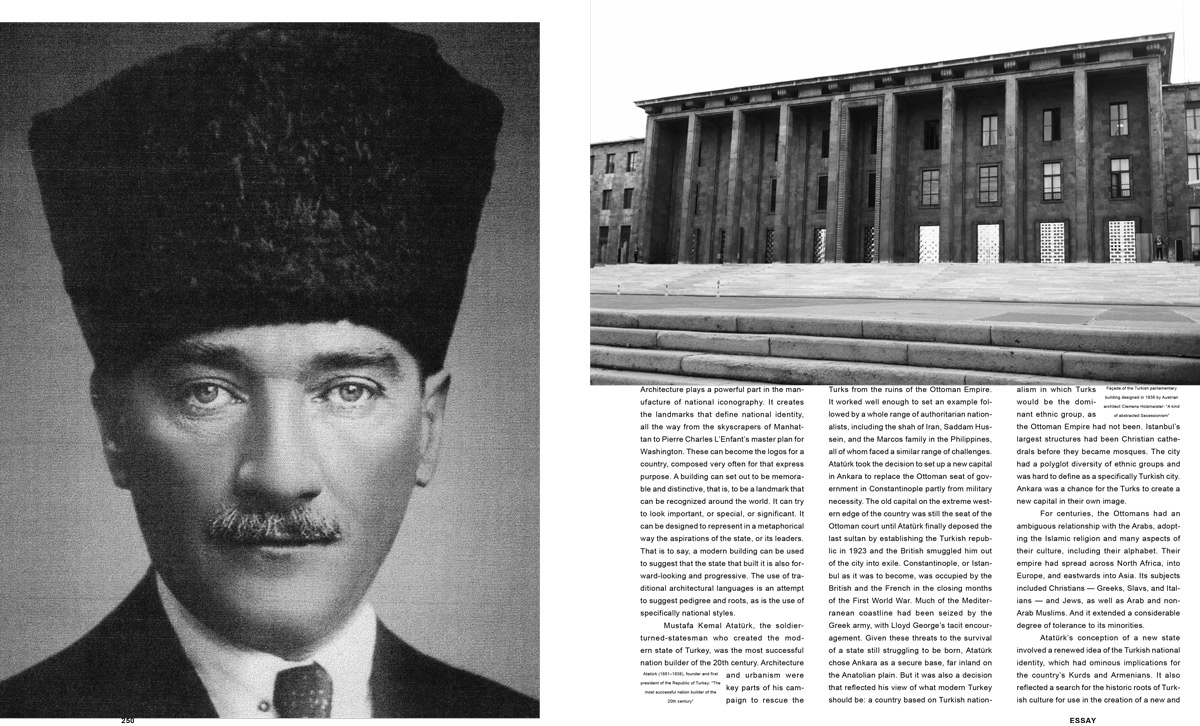 What advantages does PIN–UP, or your way of working, have over other publications or editors you've worked with?
PIN–UP operates in a bit of a grey zone. Like most commercial magazines, PIN–UP depends on advertising for its revenue. It features a lot of great design advertising, but it is not a classic shelter magazine. It continues to attract a lot of fashion advertising but it's not a classic fashion magazine. It attracts a high degree of architect readers (over 50%), but it is not an architectural trade magazine.
This multi-polarity is, with some exceptions, a great blessing because it allows for a lot more editorial freedom, making PIN–UP less beholden to the extreme vetting of advertising agencies as other magazines. To have maintained that balance for over ten years now is what I consider one of PIN–UP's greatest achievements.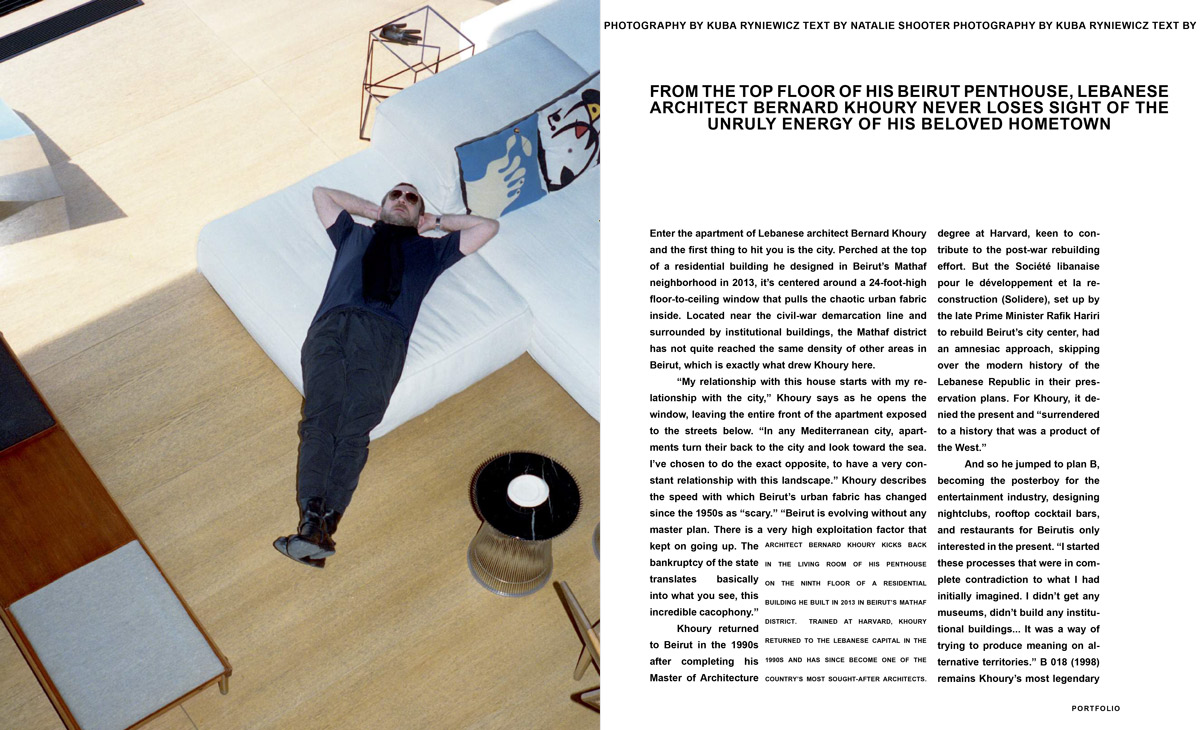 Who's in the new issue of PIN-UP, and why?
The new issue is the dedicated to the concept of POWER, and how it manifests itself in and through architecture. I wanted a wide breadth of people, and issues who all define the idea of power on their own terms. From Amale Andraos, the architect and dean of Columbia University's architecture program, who explores the myth and the realities behind "Arab architecture," to Richard Rogers, the grand seigneur of British architecture.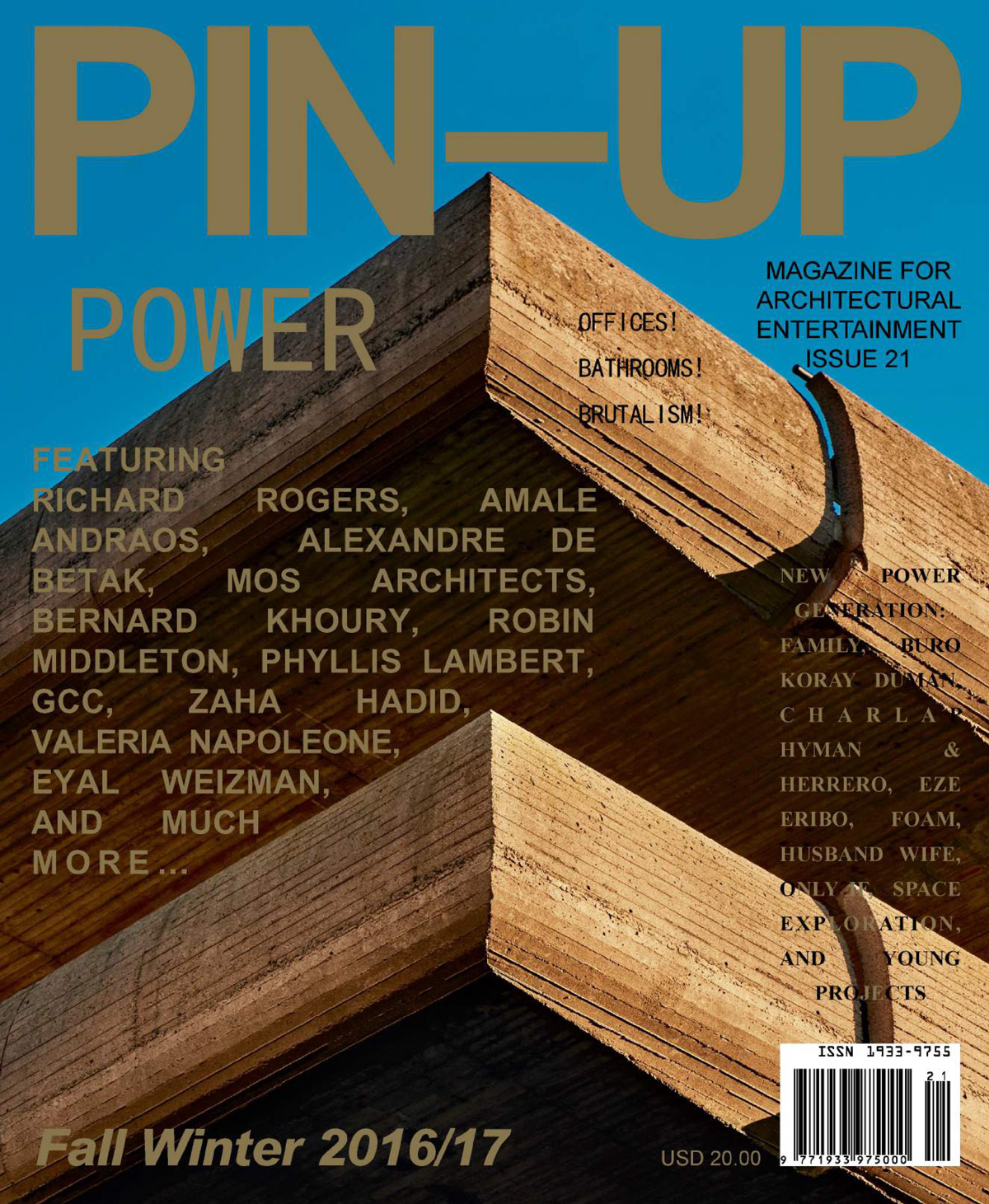 On a subtler note, there are stories on how modern office design has exerted its power on the workforce, as well as an essay on the correlation between an obsession with healthy eating and the surge of residential skyscrapers in New York midtown's "billionaire's row." It's a very rich and layered issue at whose heart the message is that we – as those who physically shape the world we live in – have far greater power and agency than you would assume.
The content all came together before the U.S. election, but in a way Donald Trump winning the presidency made the idea of one's individual power and responsibility even more acute. One of my favourite stories in the new issue is a tribute to Zaha Hadid, who passed away earlier in 2016. We celebrate her as the great, queer architect that she was.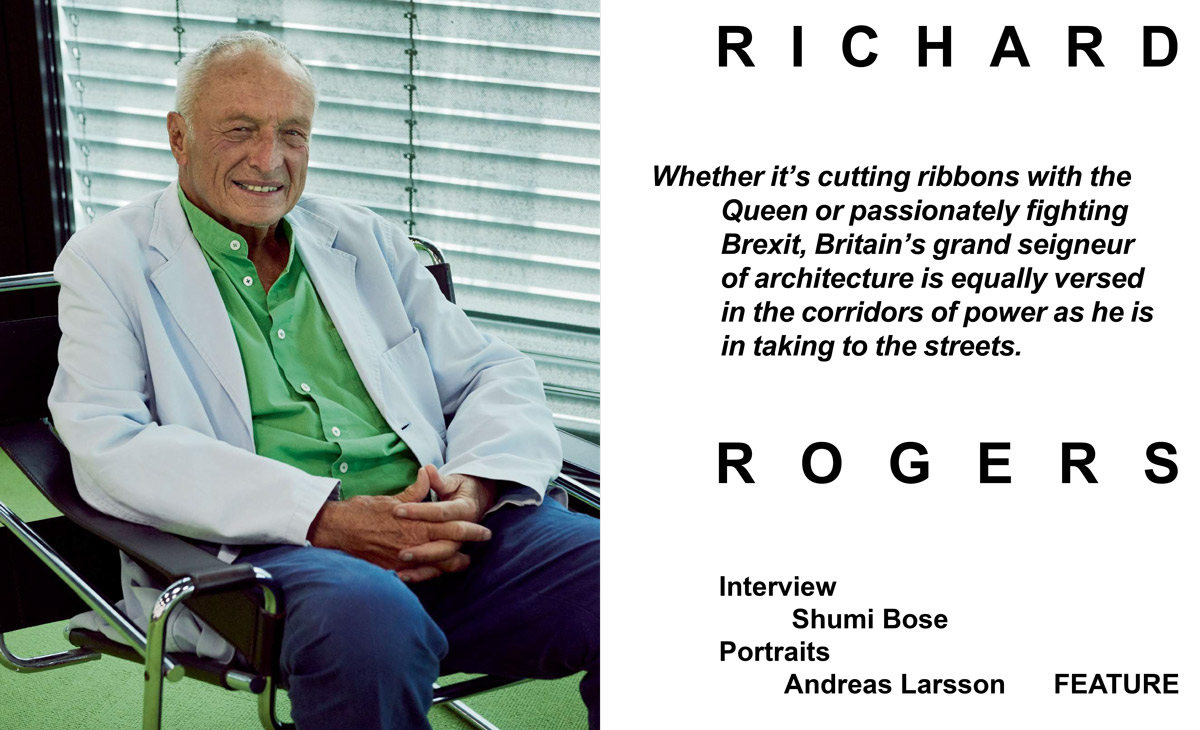 PIN–UP always seems like it's exploding with content — like you could read it three times and always find something you'd missed. Is this a response to the more staid nature of other architectural magazines?
LOL…I don't know. When we're in the midst of working on an issue it just never seems enough. We're always asking ourselves: do we have the right balance? Do we need to add another point of view? Other people would probably make three issues from what we pack into one, but I think that's a big part of its charm, too.
Is there a dream PIN–UP feature/shoot/cover that you're always chasing?
The list is endless, and I'm always on the hunt. One "icon" we have yet to feature is Mr. Gehry. So Frank, if you're reading this…
What makes a building attractive to you, inside and out?
I'm aesthetically partial to stylised architecture shots with no human presence, just the purity of form and material. But for a building to really be successful it has to look good with people in it too.
What's your favourite city, architecture-wise, and why?
Probably Berlin. It's certainly not the most beautiful city, but no other city offers a similar architectural palimpsest of the 20th and 21st century. There is layer upon layer upon layer, and each of them is an expression of a aesthetic, political, or social movement that at some point was, or is, of world-significance.
What's your advice to young, aspiring or perhaps even bad magazine creators?
Always ask yourself: is it worth killing trees for?
Tagged: