Jeff Koons and Cicciolina | The Greatest International Love Affair of All Time
How the artist and Italian pornstar made us question our own relationships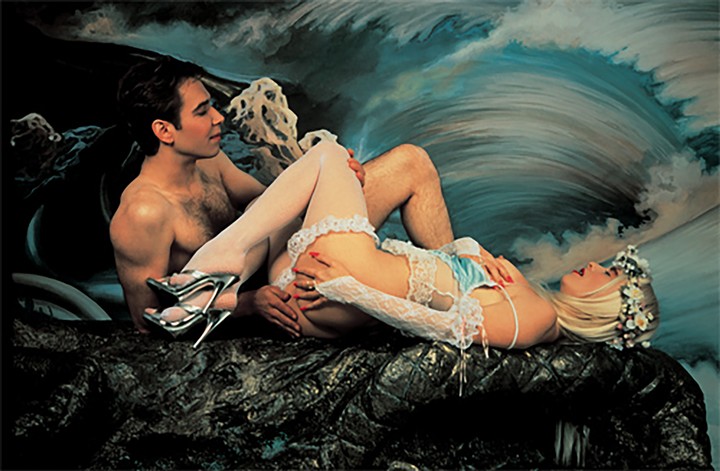 "Jeff Koons is like the Walmart of art," a friend of mine sneered recently. And while all of Koons' work leads to polarising reviews – usually awe and disgust – Made in Heaven is arguably the series that has elicited the most venom. In 1991, Koons married Hungarian-Italian porn star Ilona Staller, a.k.a. La Cicciolina, a prolific blonde hardcore porn star who turned into his muse, or art co-star.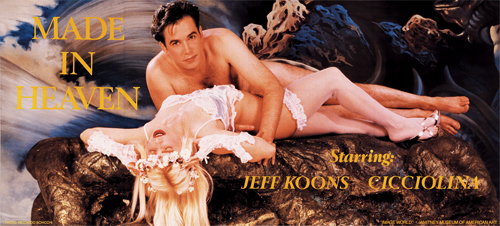 When they met, Staller was already famous in Italy, not only for her on-screen talents, but most importantly for her involvement in Italian politics, where she was a candidate for Italy's first green party in 1979. After that, she became an elected member of the Italian parliament with the now-defunct Partito Radicale (The Radical Party), whose mandate sought to challenge the corruption of the Italian government. Staller also co-founded the free love-advocating Partito dell'Amore (The Love Party), alongside fellow legendary Italian porn star, Moana Pozzi.
But it was five years after that, in 1988, that art star Jeff Koons saw a picture of Staller in Stern, a German newsweekly magazine. He desperately wanted to be photographed with her for a billboard ad of his upcoming exhibition at the Whitney in NYC. He wanted to have their photos collaged together like an iconic movie poster. Cicciolina had no idea who he was, and initially thought the project wasn't for her until her manager convinced her to accept Koons' request. Soon Made in Heaven was born.
When the exhibition opened on 23 November, 1991, at the Sonnabend Gallery in New York, it'd be an understatement to say that the art scene felt some type of way about it. Art critic Jerry Saltz noted: "I remember that day, in front of the painting of Staller straddling and being penetrated by Koons, when I saw Jeff with legendary gallerist Leo Castelli and noted the look of horror and awe on the dealer's face. Koons looked at me and said, 'Jerry, don't you think that Ilona's asshole is the center of the universe?' The paintings appeared among marble self-portrait busts, polychrome sculptures of dogs and cherubs, small glass works depicting Koons getting a blow job or performing cunnilingus. The gallery was packed every day for a month. Few male artists in the history of art have shown themselves with an erection, let alone having sex. Koons had found a point in taste lower than pornography."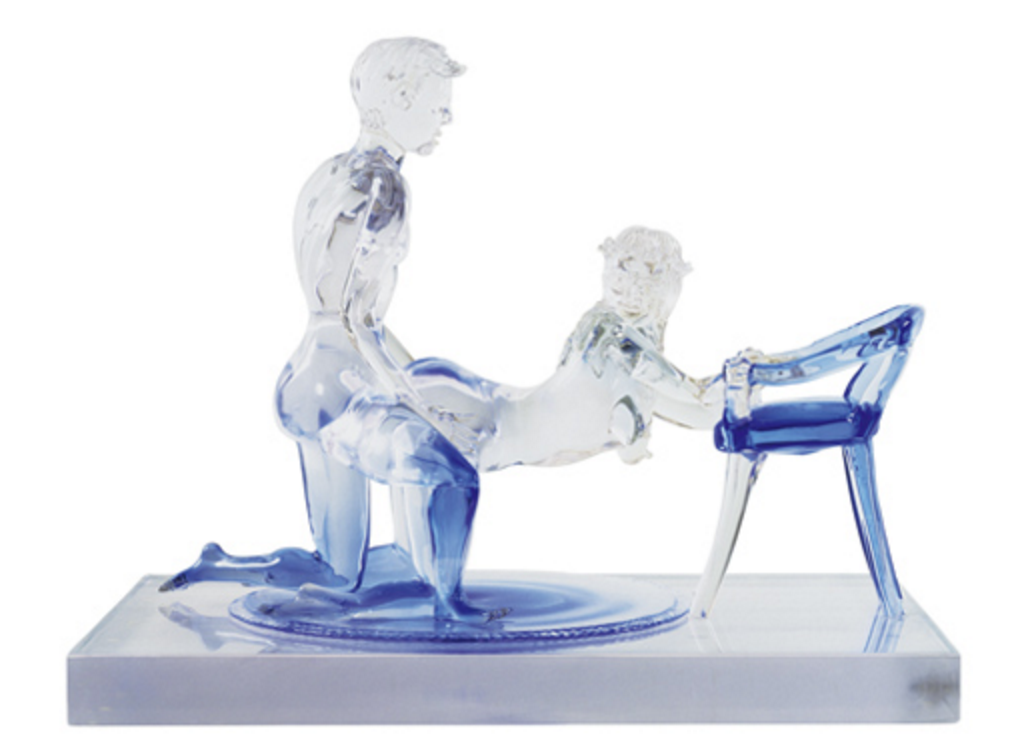 If you tell this story to someone who doesn't think too deeply about the politics, tensions, and antagonisms of hardcore sexuality, the idea that Cicciolina's asshole was the centre of the universe sounds kinda stupid. But why? Koons was talking about the artistic universe of his Made in Heaven series, a collection of paintings and sculptures that depicted the pair as a modern-day Adam and Eve, putting their "pornographic" love and passion on display for the world to see.
Whilst the rest of us are still navigating our way through the madonna/whore complex, you could say that Koon's relationship with Cicciolina was a pretty big testament to his disbelief in the archaic oppositions. Cicciolina was already killing it and breaking down stereotypes long before she met Koons anyway – she was already an elected politician and porn star before she became a wife and mother with Koons.
Psychological researcher Brené Brown famously said that when we judge other people, it's merely a reflection of ourselves. Like when Nico sings: "I'll be your mirror/Reflect what you are, in case you don't know." Jeff Koons is our mirror. A mirror that was made to remind us of our desires – the desires that riddle us with guilt, the desires that make us unhappy, but ultimately the desires we know we should feel free to celebrate like Koons and Cicciolina.