Mean Tagine | A Foodie's Guide to Fez by Morocco's Best Chef
Najat Kaanache takes us through the scents, spices, and souks of Morocco's most enchanting city
In this series, 'My City on a Plate', we ask some of the most talented, bold, and creative chefs on the planet about the cities they hold closest, and the sounds, smells, and flavours that characterise them.
This week, we speak to Najat Kaanache – the queen of modern Moroccan cuisine, and chef-owner of Nur in Fez. Kaanache – born in San Sebastián, but of Moroccan origin – has a CV that would make most chefs tremble at the knees, gracing the kitchens of Noma, El Bulli, Alinea, The French Laundry, and The Fat Duck on her culinary travels.
She now splits her time between running Nur, and hosting her own show on the AMC Network, 'Cocina Marroquí', which is broadcast in 20 countries across the Americas.
A self-confessed "child of the Atlas Mountains", Kaanache could not be more of an ambassador for Moroccan culture and cooking. She lives and breathes Morocco, taking it upon herself to ceaselessly evangelise for the flavours of North Africa.
With us, she talked about the passions and temperaments of the Fassi people, the bustle of the Medina, and everything that makes Fez such an enchanting destination.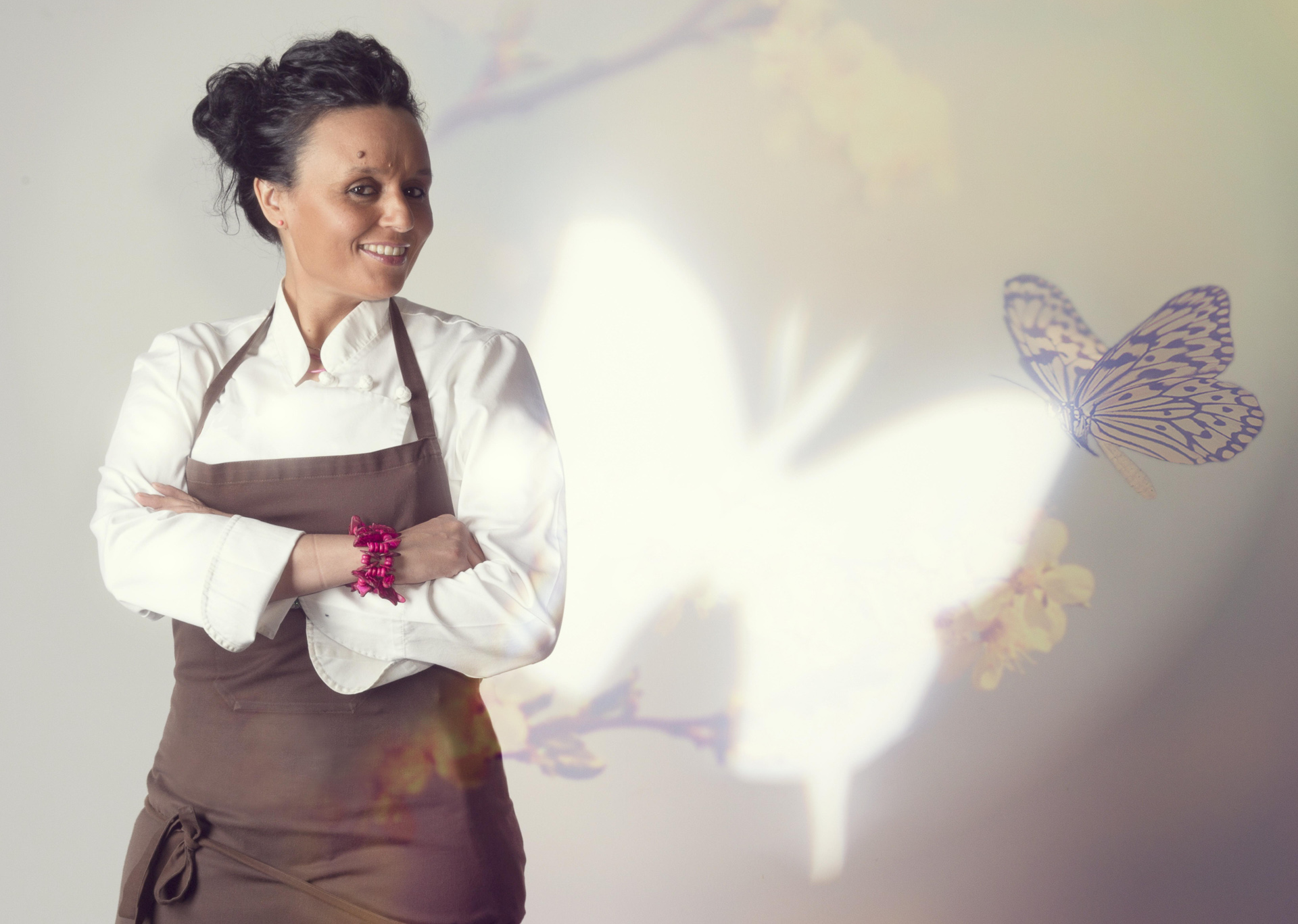 Fez is an ancient spiritual capital of the world, forged through the heat and friction of its constant flow of worldly visitors. The composer Paul Bowles quite aptly referred to Fez as an "enchanted labyrinth sheltered from time." It's really the perfect way to describe our sprawling yet quaint city.
The skilled artisans, the showmanship and antics of the market vendors, even the trickery of the children playing in the street are all seemingly untouched by the passage of time. It has an incredibly authentic and ancient aura, and it's every bit a bewildering maze.
The flavour of Fez has to be the iconic Moroccan spice blend, Ras el Hanout. There is no definitive recipe, but every Moroccan mama and every spice shop has its own special blend which is typically comprised of about 12 ingredients.
No matter where you encounter it – be it in a home or a market stall – you will always find with it the sweet, smoky, spicy and fragrant aromas of the ancient Medina.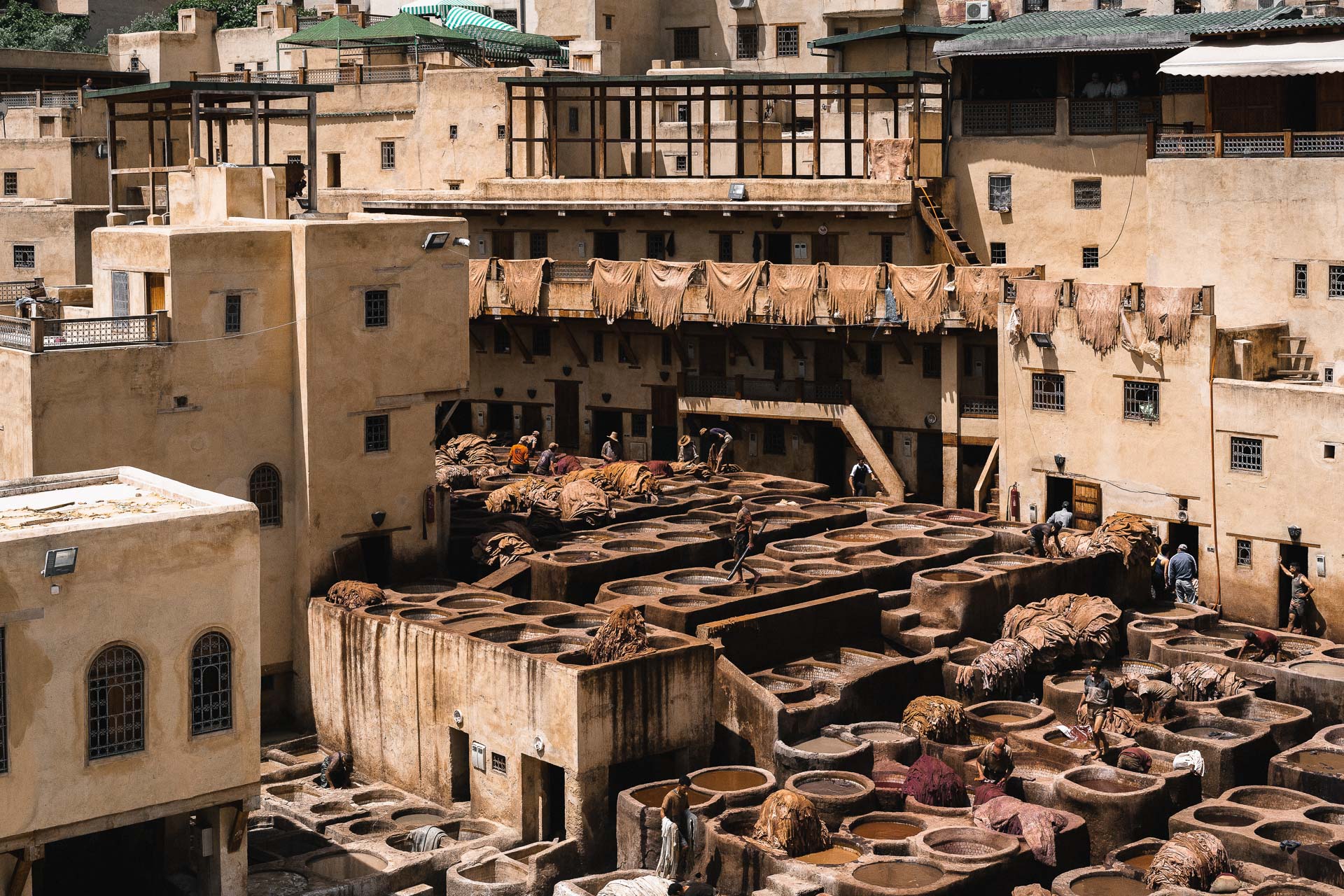 Whenever I'm away from Fez, I find myself craving the quintessential flatbread my grandmother used to make every morning, mafrouk. The Moroccan mountain women still prepare it over an open wood fire on a traditional frying pan, with a slightly raised cone-shaped center known colloquially as a 'makleh'. My grandma's version had seven layers, each lovingly hand-rolled paper thin and stacked before sizzling to a crisp.
My beloved street in Fez is called Zkak Rouah, which simply means 'tiny street'. It is one of the few streets that connects Fez's two main streets, Talaa Kabira and Talaa Sghera. It sparks my imagination because the gems are all hidden behind unmarked, old-as-time doors and unremarkable weathered cement walls.
Like so many things in Morocco, one can miss out by rushing from bustling market to bustling market without taking time to investigate what lies beyond the doors on the quiet side streets.
I don't know what I'd have for my last meal, but I know where. My grandpa has a small mountain in Taza, 120km east of Fez, where both of my parents were born, and where we used to visit each summer to harvest the wheat. I would dream to have my last meal – served with our own homemade bread and olive oil – in that tiny kitchen with my daughter by my side.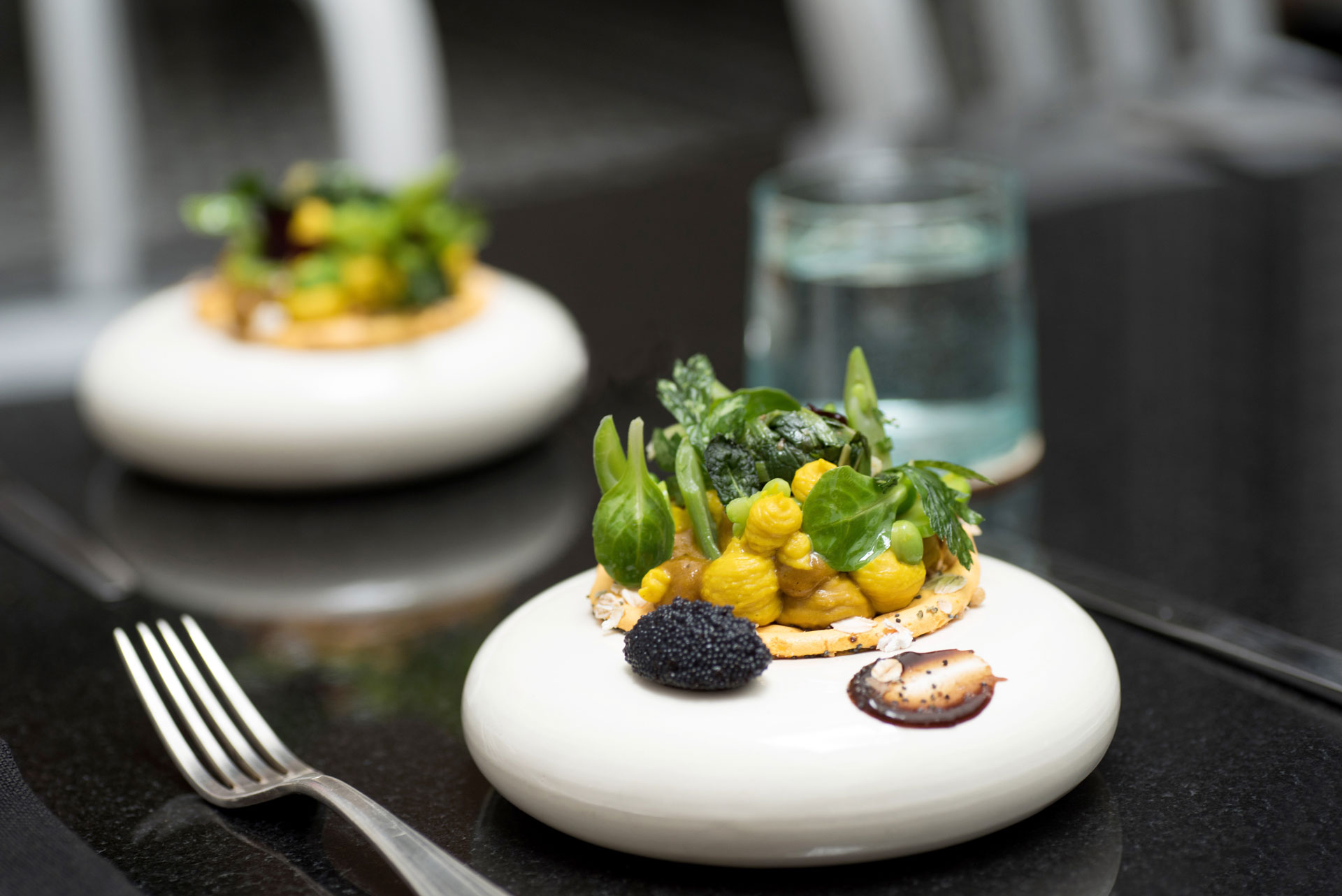 The 'Meringue Maze of the Medina' is my city on a plate: it's essentially a snack-sized deconstruction of a vegetable tagine that we serve in Nur. I represent the delicate femininity of Fez in a meringue chip that's squeezed through a piping bag into a spiral maze design. Many visitors are surprised to learn that the world's first university and library are located in the Medina of Fez, and perhaps even more surprised to learn that they were both founded by women!
All of the components of a traditional tagine are represented in purée form, and arranged in whimsical dollops atop the meringue chip. You have roasted eggplant, zucchini, squash, garlic, carrot and chickpea, with caramelised onion and little wisps of local microgreens and edible flowers. It is the first light snack to greet our guests, who are sure to encounter a much larger tagine during their stay in Morocco.
Najat Kaanache is the chef-owner of Nur, in Fez, Morocco. Keep up with her on Twitter.
For more chef's perspectives on the cities that inspire them, check out the rest of our My City on a Plate series.
The header image of Fez was taken by xiquinhosilva on Flickr.