Anti Social Social Club | Five of the Best ASSC Collabs
From Honda to Hello Kitty, the LA label has always found a way to spread their message of melancholia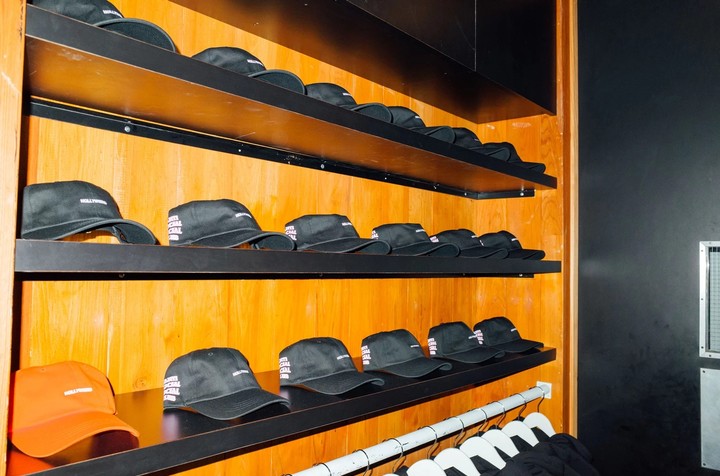 For a brand as utilitarian as Anti Social Social Club, collaborations are the ultimate space to use pieces like the classic hoodie or tee as a canvas for playful, provocative designs. As a result, founder Neek Lurk has been able to bring in some truly original partners, lending them a newfound depth and cynicism by splicing the melancholic messages that define ASSC onto the hallmarks of their brand.
ASSC have never been short of famous fans, and through pairing with some of the world's most recognisable names, they have been able to elevate themselves into global prominence, and into the streetwear scenes at the vanguard of modern fashion. We've picked out five of their most iconic collabs, to celebrate the rapid rise of ASSC, and all of the scene-defining pieces they've launched over the last few years.
Anti Social Social Club x Honda
Honda and Anti Social Social Club wouldn't exactly seem like the perfect bedfellows at first glance, but on further inspection, the two brands look made for each other. In perhaps the two hottest streetwear cities on the planet - Tokyo and Seoul - Honda runs the streets as much as any fashion label, with the roar of the Civic Type R a constant backdrop.
Sticking the iconic 'H' badge front-and-centre on the iconic white ASSC hoodie, and the grungy Type R logo across the black hoodie, brings the brand's casual style to car mod culture; a must-cop for any street-sharp street-racers.
Anti Social Social Club x Comme des Garçons
One surefire way to boost your brand with a collab that'll get your website crashed is to partner with one of the world's most renowned fashion houses, and with Comme des Garçons, Anti Social Social Club found their perfect fit.
CdG, long-established as one of the most playful and subversive of the big fashion houses, teamed up with Anti Social Social Club for Japan's 2018 Golden Week to launch a brash, distinctive tee that paired the text logos of both brands to scintillating effect, pushing ASSC to the forefront in rougey pink while printing their logo, repeated dozens of times, along the left-hand side. Hypebeasts and fashionistas went predictably wild, and ASSC slotted pretty comfortably into the world of haute couture.
Anti Social Social Club x BTS
Not content with dropping collections with some of the world's biggest car brands and fashion houses, Anti Social Social Club paired up last November with arguably the world's biggest boyband, BTS, to launch a brilliant capsule of band merch like you've never seen.
Working with BTS's set of cartoon characters, BT21, ASSC are the brand being subverted this time around, rather than ASSC bringing its depression chic to otherwise-straight laced brands. The BT21 crew swarm all over the Anti Social Social Club logo: swinging from it, peeking from the side of it, treating its conscious self-seriousness like a playground. Even Neek Lurk knows when to lighten up a bit.
Anti Social Social Club x Playboy
If you're the type of person who likes their streetwear as bold as can be, then you're in luck: Anti Social Social Club and Playboy's two collaborations turn the dial up to eleven, putting out some of ASSC's most distinctive pieces ever. The first collab was a pretty low-key affair (well, as low-key as Playboy can be): black hoodie, wave logo on the back, Playboy bunny on the front, in scorching-hot pink.
Their second was something altogether more exciting - the launch of Playboy's first independent clothing line, Playboy White Label, with an Anti Social Social Club hoodie as the centrepiece of the collection. If you want a hundred Playboy bunnies whirled around you, front to back, with that bright pink wave cutting through, then catch it where you still can.
Anti Social Social Club x Hello Kitty
Catching people off-guard with an entirely untrailed surprise drop at the end of their Fall/Winter 2018 launch, Anti Social Social Club x Hello Kitty is every bit as bright and saccharine as you could imagine. After dipping their toes into collabs with Converse and ASOS, Hello Kitty found ASSC, and a truly unique pairing was born.
This led to all manner of sugary pink and tie dye statement pieces, stamped with the most recognisable cartoon cat this side of Garfield, and the ASSC logo looking stripped of all its cynicism. With collabs this fun, and this unexpected, no wonder Anti Social Social Club keep people coming back for more.