Best Safari Holiday | Where to Go for a Wildlife Adventure in 2019
From vegan expeditions to marathon-loving adventures, these are 2019's best safari holidays
If you're anything like us – a fan of all things gastronomic and cultural – the city break might be your default form of escape. With time so pressed, the temptation is always to break your holiday time up into a handful of compressed, do-it-in-a-day city breaks across the year. Invariably, this means weary feet. We dash from metro to bus to tram, desperate to catch this unmissable gallery or that celebrated cafe before they close. Ask yourself – does this feel like much of a holiday?
The breaks we have collected here are exactly the opposite of a hectic city trawl. They are far-flung, slow-paced journeys into the most breathtaking and untouched natural terrains. Spaces to breathe and forget about cars and concrete. Of course, many safari or jungle getaways come with huge cultural and environmental risks to their host countries. Not so with these. Each of these retreats are a thoughtful, well-curated, and low-impact route to delve into nature without ruining it along the way.
Taken from The Wanderlist, our complete guide on where to go in 2019, here are our experts' tips on where to find the best safari holidays this year.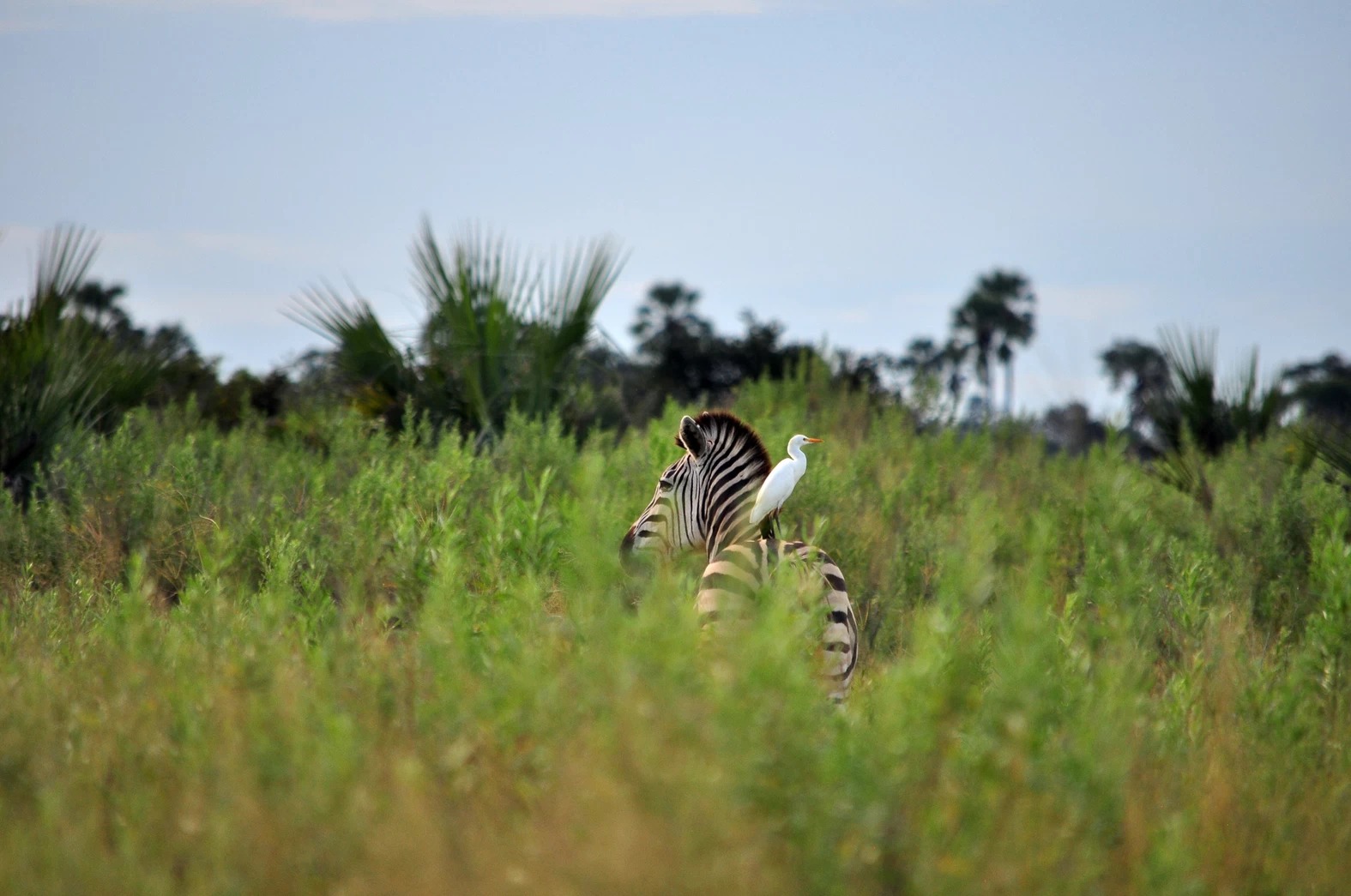 Vegan Safari in Botswana
For many tourists in Africa, unfortunately, 'appreciation' of animals is synonymous with the hunting of them. The famous Big Five are contained largely to game reserves, where populations are controlled through a balance of breeding and recreational culling.
There are arguments to be made that these parks result in the long-term survival of otherwise endangered species. But what if you would like to encounter the beauty of nature with no blood on your hands at all? A vegan safari, then, is perfect for you. Forget the shot gun and the BBQ – this tour through the outback of Botswana encourages gentle, low-impact appreciation of our animal cousins. Find out more about vegan safari experiences here.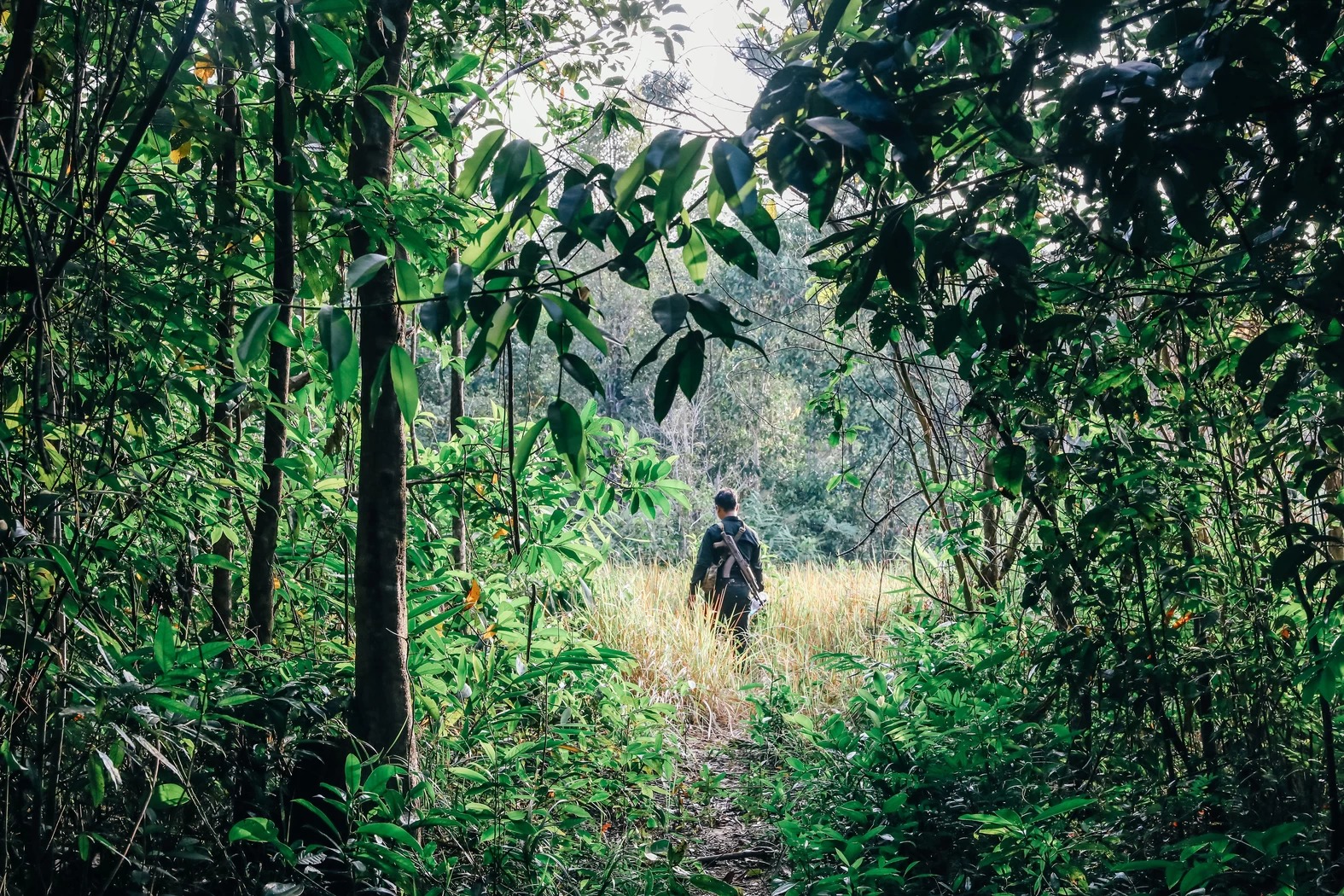 Shinta Mani Wild in Cambodia
A few decades ago, no one would have considered holidaying in Cambodia, with the minds of most people travelling back to the atrocities of the Khmer Rouge regime. Yet, in fact, tourism has boomed in the country over the past ten years – so much so, that it has started to impact the untouched beauty of the country's jungle.
However, there is a way to enjoy this landscape ethically. The Bensley Group has just launched a luxury eco-lodge in the middle of the deepest jungle - annexed with a poaching education & research centre. The perfect way to pick up new memories without leaving a trace. Discover more about Shinta Mani Wild here.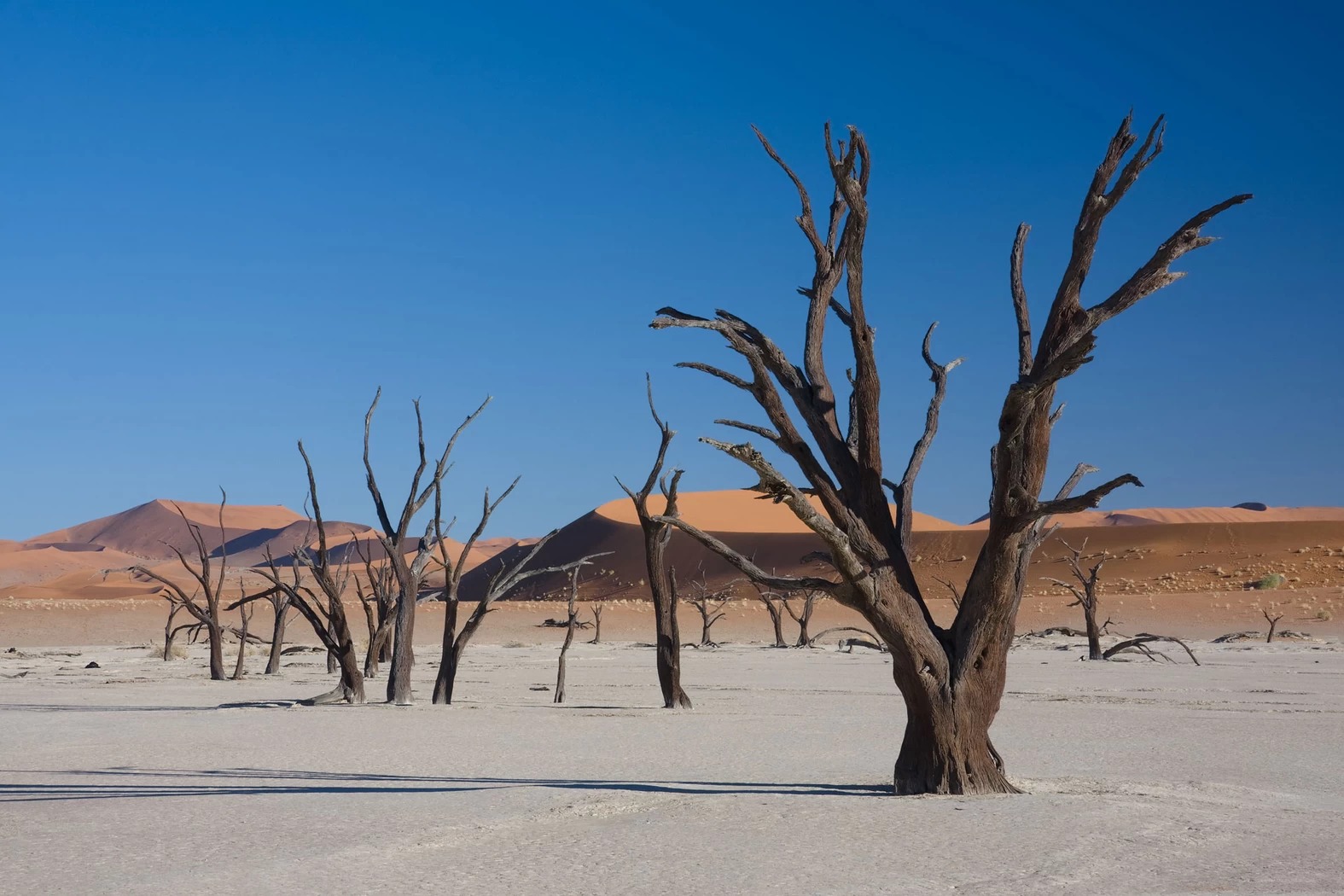 Sonop Lodge in Namibia
Namibia's Namib-Naukluft National Park is the oldest known desert on the planet. A truly alien landscape, punctuated by the blackened husks of ancient trees, it is a forbidding yet beautiful marvel on the African continent. It is incredible that anyone could render this near-Martian region of the earth hospitable – let alone a venue for hospitality. Zannier Hotels, however, have done it. The Sonop Lodge is a loose, tented community of beautifully attended suites and rooms, each of which offers a striking vista of the deep-red dunes that stretch to the horizon outside. For a unique, luxurious experience, you couldn't do much better than Sonop Lodge.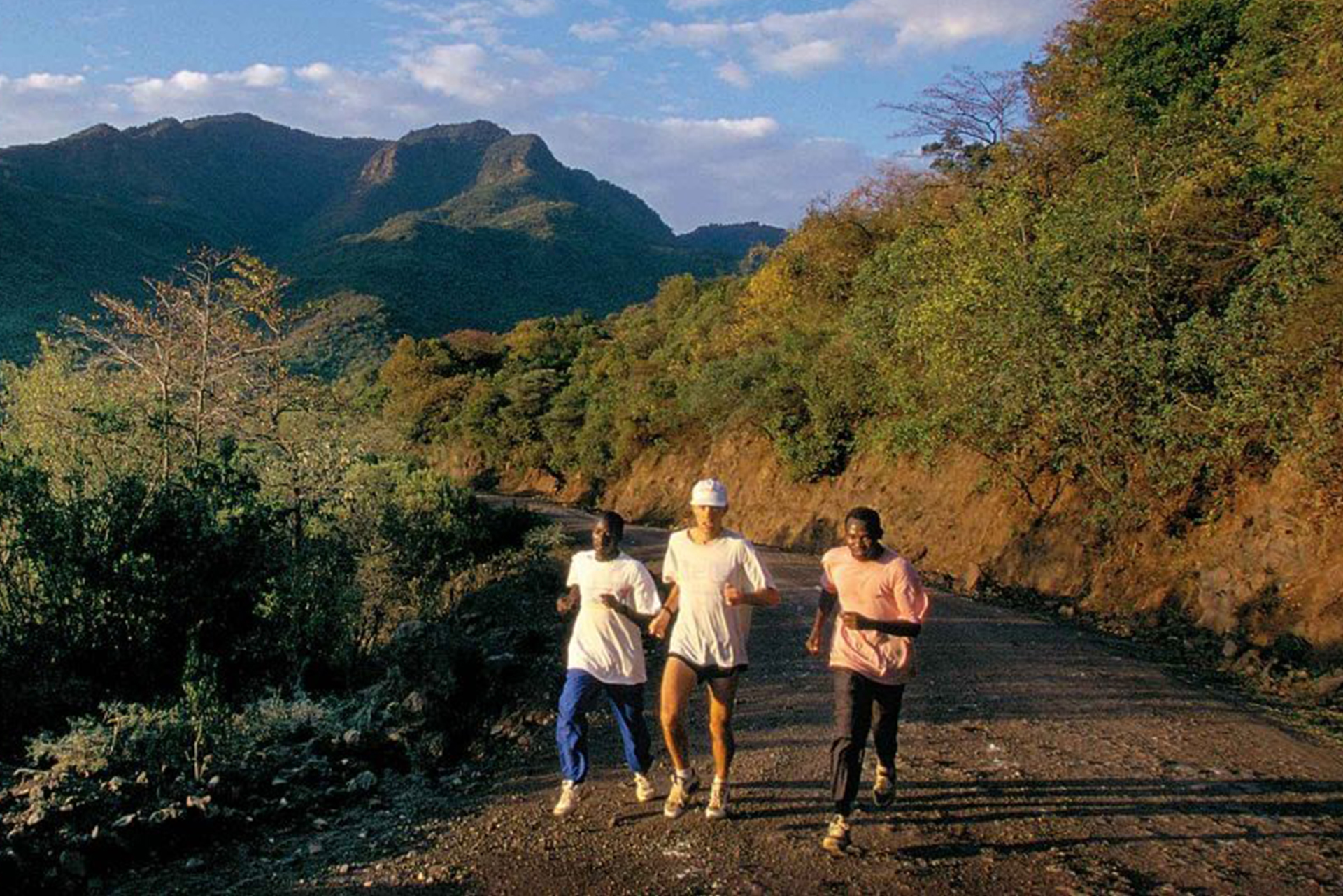 Micato Running Safari in Kenya
Anyone who follows athletics will know that Kenya has an incredible Olympic track record. Some of the finest runners in history have emerged from this proud African nation. They are, no doubt, aided in their training by a network of high altitude training centres. Olympians and marathon runners especially benefit from access to high altitude training centres, which are ideal for conditioning the body for endurance. This active retreat is designed to open that rarified world to you – offering a series of competitive or non-competitive training plans. Rewards for athletic achievement include exclusive wildlife tours of Kenya's breathtaking landscapes. Learn more about marathon safari holidays here.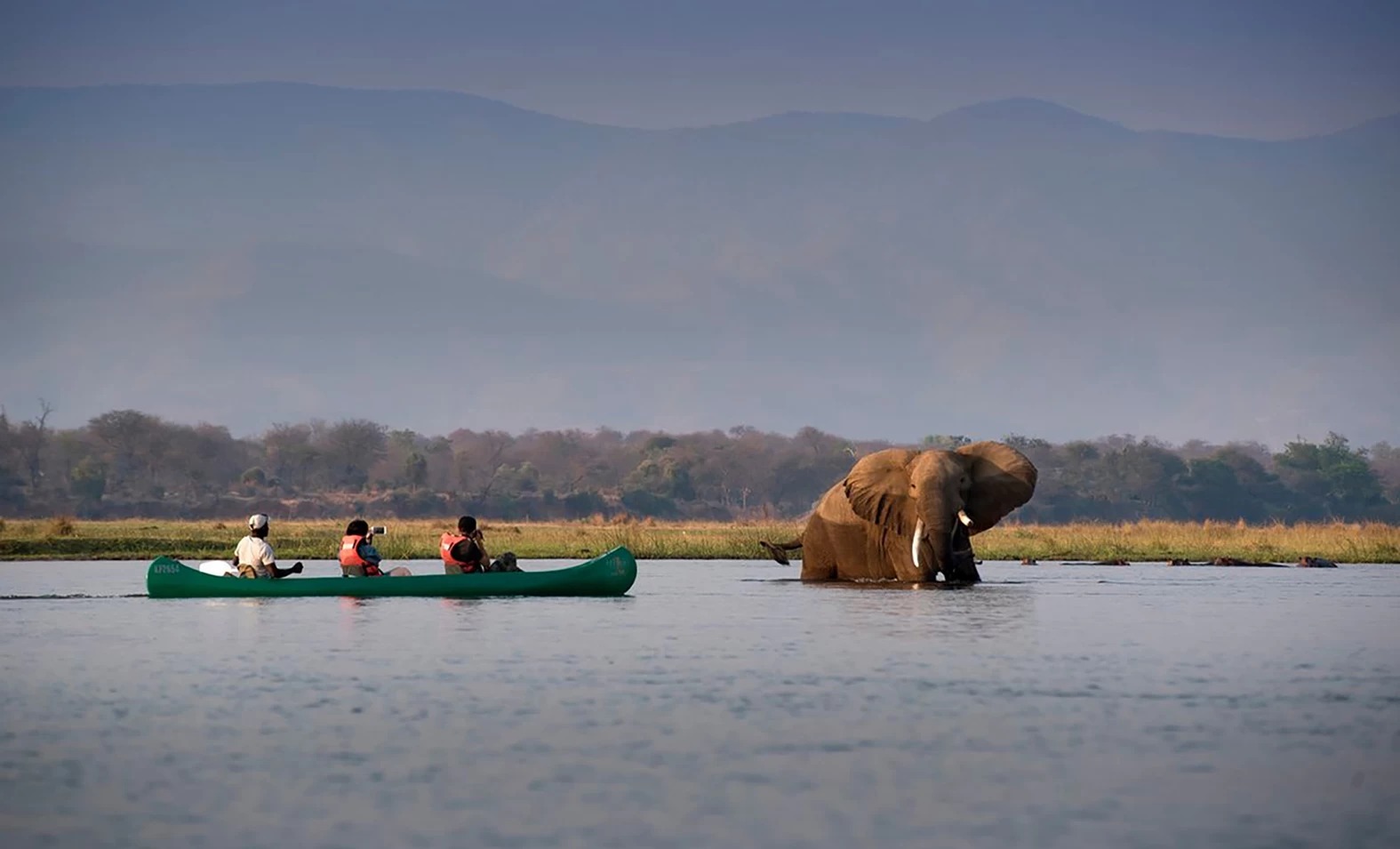 Mana Pools National Park in Zimbabwe
Forget the political turmoil that swirls around the Mugabe regime – away from the cities, Zimbabwe offers an unparalleled calm and serenity. With its stunning nature parks and sweeping natural landscape, it's little wonder that several areas are specially UNESCO designated. Not least amongst these is Mana Pools Natural Park – a low-lying landscape which confounds the archetypal safari image of an arid, dusty savannah. Try an Africa Exclusive canoe tour, which allows you to quietly paddle past the drinking pools of some of Zimbabwe's most majestic creatures.
These selections have been taken from The Wanderlist - a list of the year's 50 best travel destinations and experiences, curated by Amuse. If you want an unforgettable trip, this is where to go in 2019.