John Booth | Colourful Ceramics in London
Snap the limited editions up whilst you can
A split-second glance at ceramicist John Booth's Instagram and you can tell colour is his guiding light. "I've worn a black t-shirt before and I turned up at the pub and my mates were like, 'What are you doing?' I was like, 'I don't know! I'm trying it – leave me to it! I'm trying to be sophisticated!'"
London-based Booth is putting 10 more of his beautiful bright vases on sale tonight (6pm-9pm) at 77 Broadway Market, meaning there will then be a grand total of 41 of his pieces in collections around the world. "I want to keep it that way," he says.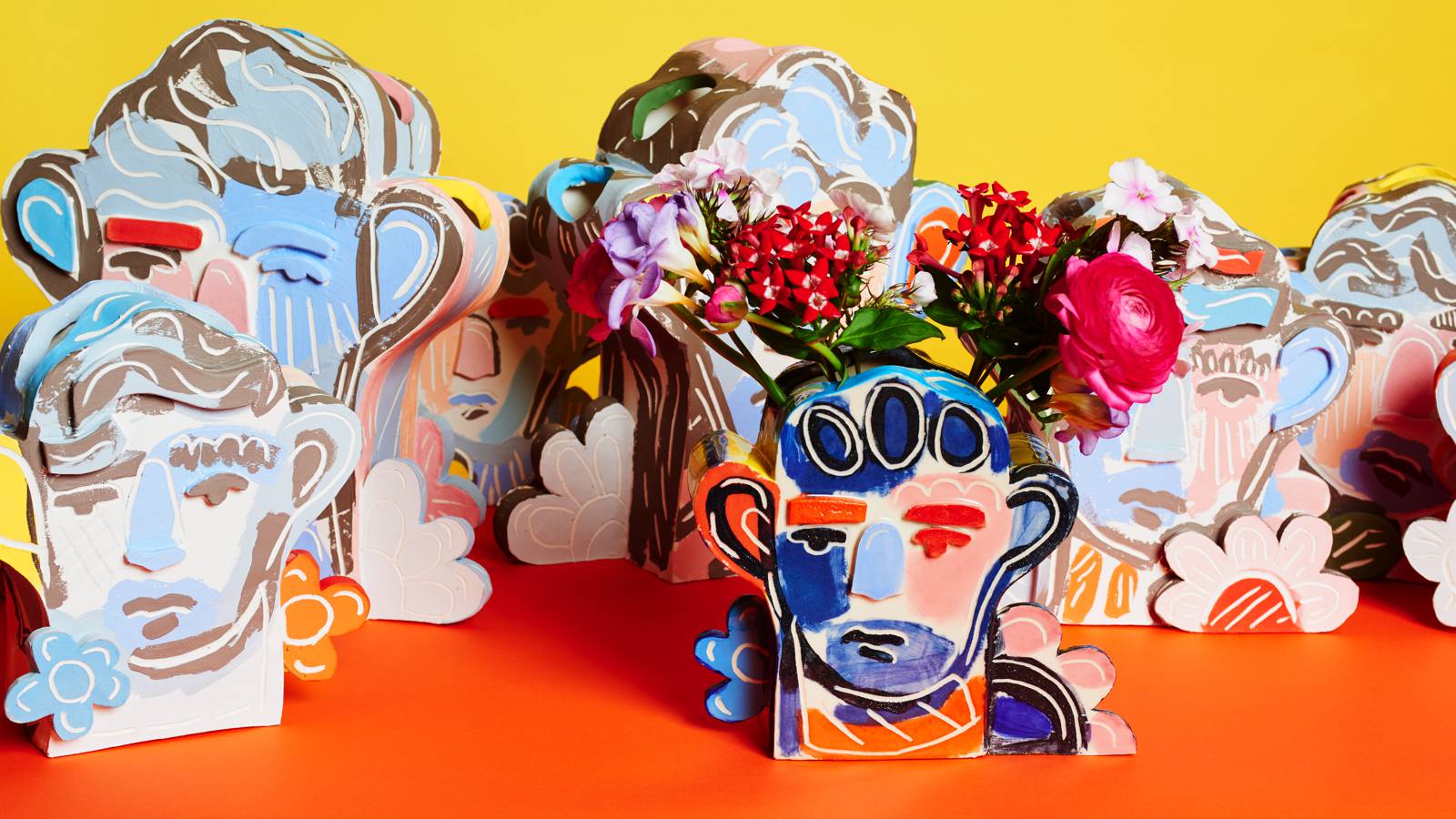 Considering he's produced so little, it's astonishing that Fendi came knocking for a collaboration a couple of years back. Booth has worked on three collections with the Italian brand, but is now ready to move on. "It took up a lot of time. When we started, the people at Fendi were like, 'We're gonna own your arse for a few months' – well they didn't put it quite like that! Now it's exciting to have some more time."
If you're in London and want to get your hands on one of the pieces, you better have your cash at the ready: fashion designers Lou Dalton and Ashish already have their name downs. Craig Green already owns some. These new ones are "more full-on" according to the straight-talking Cumbrian, meaning there's more detailed clay work and general artistry.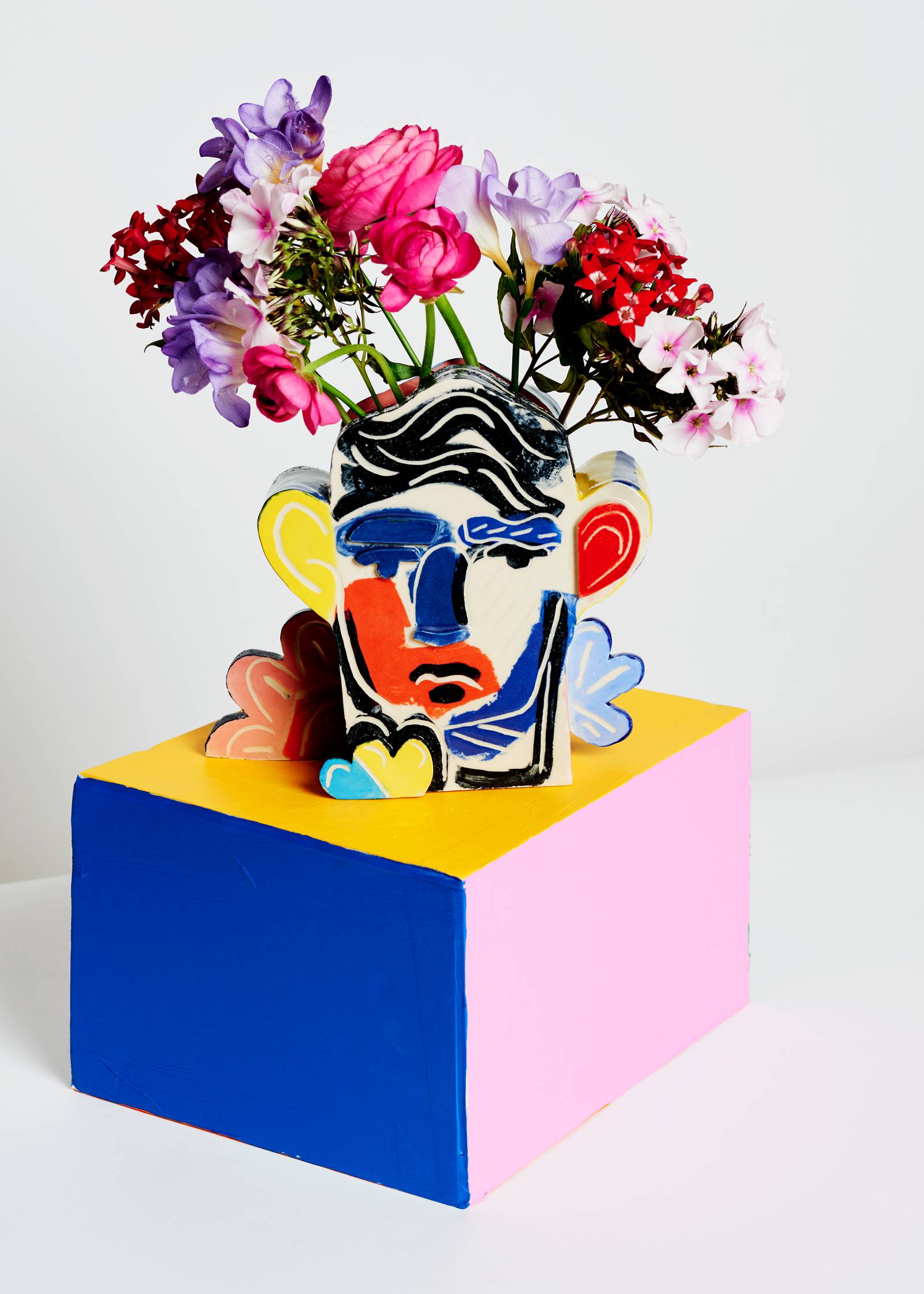 His vases and illustrations are part of a wider movement that unashamedly celebrates optimism, colour, energy, light, positivity, joy (the perfect counterpoint to the darker aesthetics that have emerged from brands like Vêtements). It all feels seductively painterly, South of France and eternal sunshine. It's an unconnected tribe inspired by the likes of David Hockney, Jean Cocteau, Keith Haring and the Cobra movement and it includes Jacquemus, Luke Edward Hall and Bruta – all putting vital life forces into their creations.
"Some people see it as less academic, or less serious," Booth says. "People think it's more profound [to do darker, more obscure work], but I don't think that stands. I take my work seriously, even if it's not a serious subject. "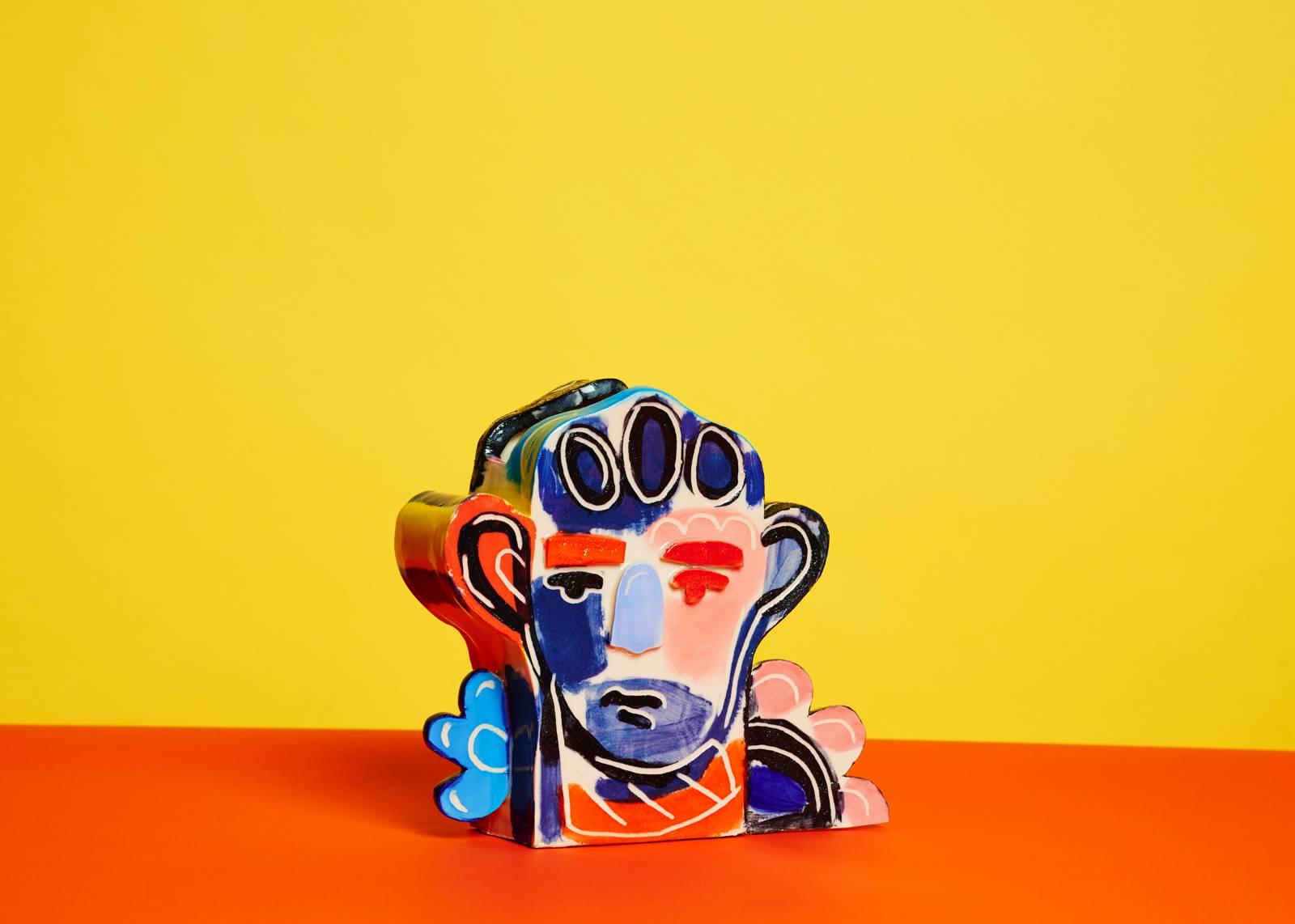 For now, the artist's main stress and embarrassment stems from the fact that his work is inaccessibly expensive to some (it's £550 for the smallest vase). He wants it to be non-elitist, but knows that he can hardly charge £20 for several weeks' work. "I know some people won't be able to afford it, which is the tricky thing. You want to keep prices down, but if you're involved with galleries, they're always putting prices up. I'd love to make multiples that still have same feel, but are mass-produced. I've done cups before – that could be a good way. Who could I approach to do a multiple of a good cup?" he wonders.