Old-School Hollywood's Favourite Swiss Resort Reopens
The Lake Lucerne spot loved by Audrey Hepburn and Sophia Loren
The imposing Bürgenstock Resort on Lake Lucerne has just reopened after nine years of renovation, taking it back to the glory days of the 1950s when it was a hideaway for the Hollywood elite, including Sean Connery, Audrey Hepburn and Sophia Loren.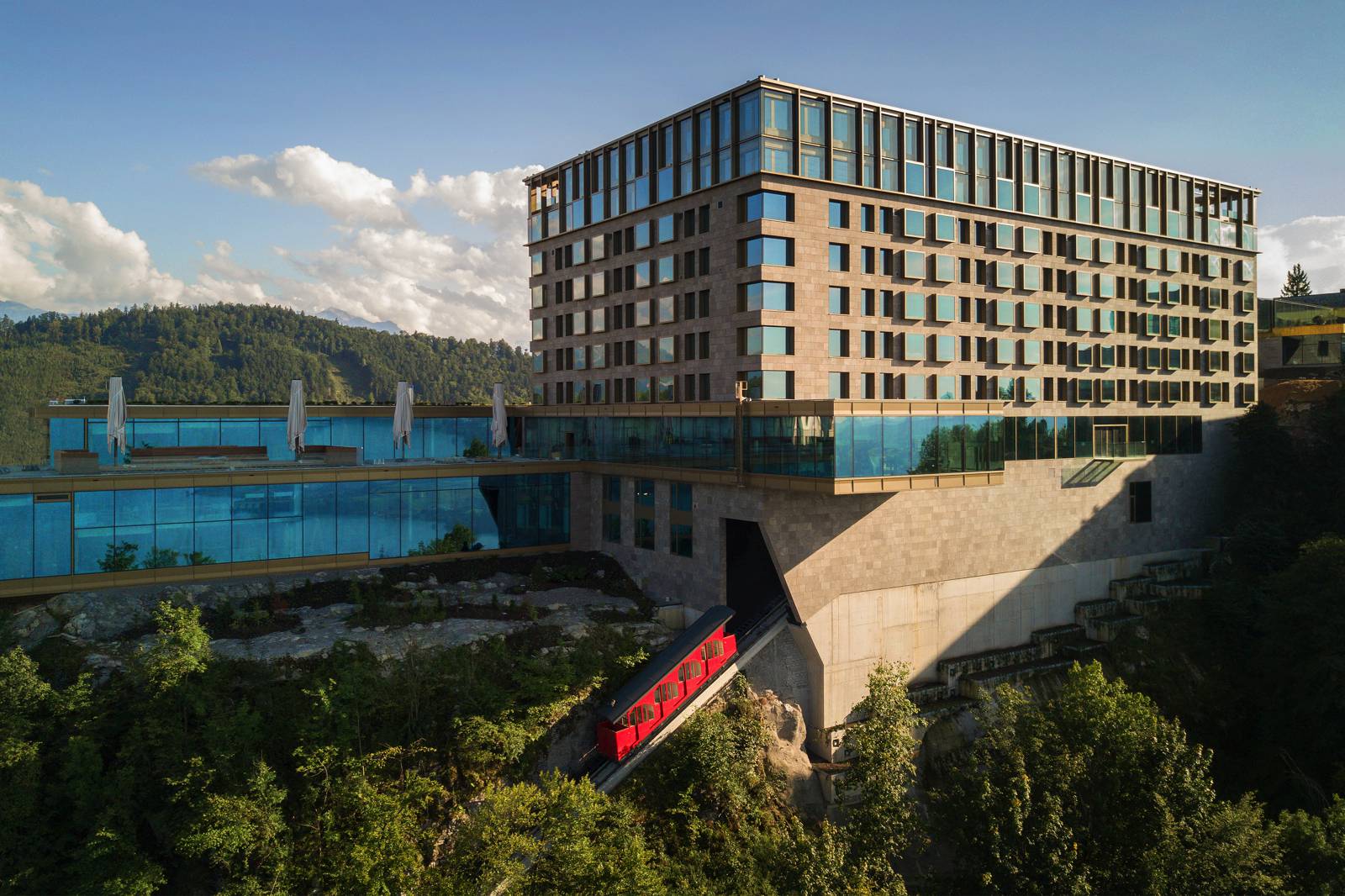 In 1954 Audrey Hepburn married Mel Ferrer in the resort's humble ivory chapel (seating only 60) and the couple lived quietly on site for 12 years after. These days the resort still feels far from bother; it's wonderfully serene, with the lake muffling any sound other than the clacking of cow bells at sunrise.
One hour south of Zürich airport, Bürgenstock is reached by train, a shuttle boat and finally a bright red funicular leading up to the resort's dizzying heights (part of the Bürgenstock experience is the magic of the journey). Traces of Hollywood glamour lingers on with American walnut lining the halls, a smoking room, several grand pianos, antique chandeliers, salvaged art pieces, three wine cellars and "Hollywood" pool (said to have been inspired by American architect Frank Lloyd Wright).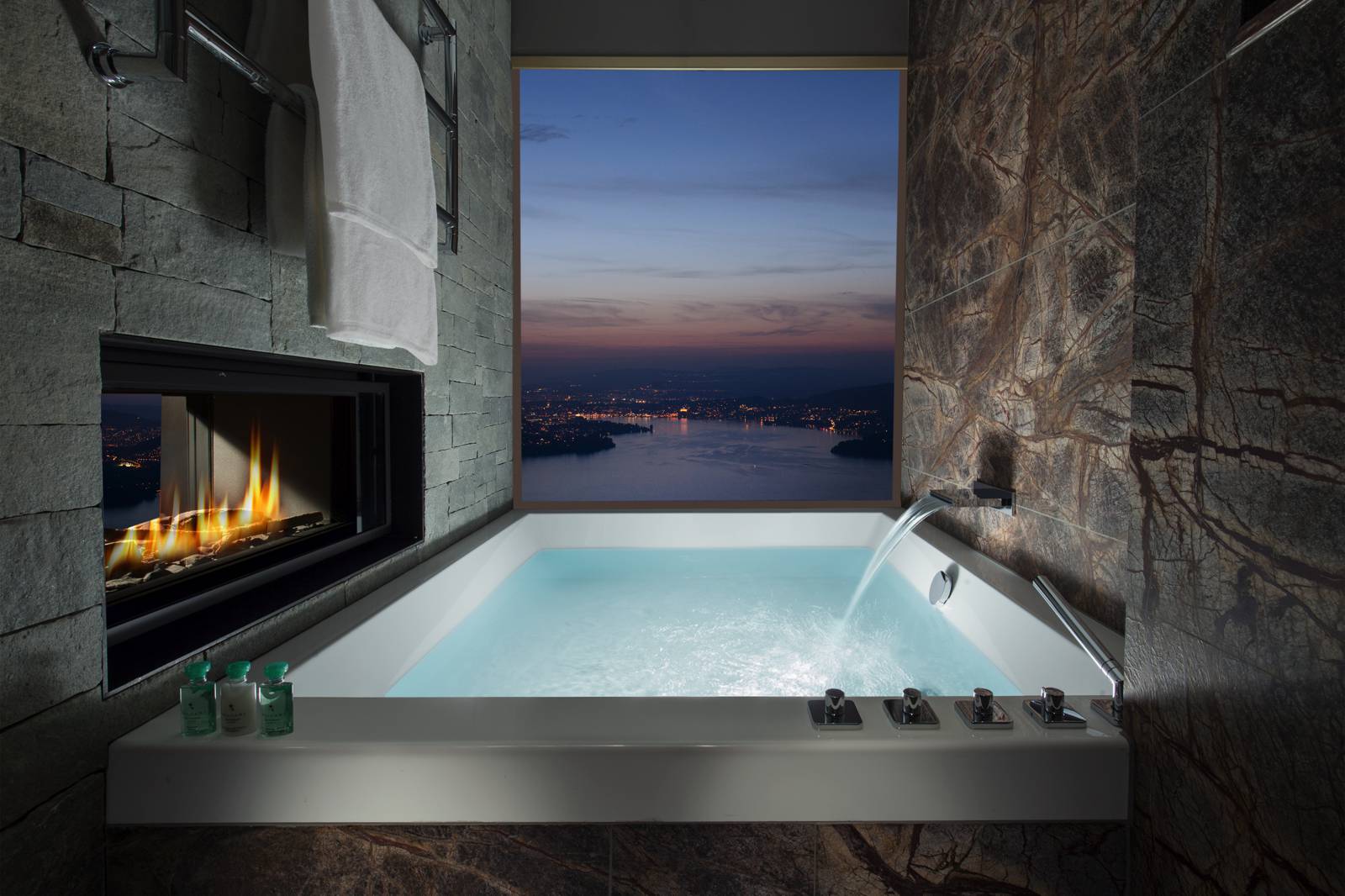 Clever design shows how the resort has historically catered to the celebrity; the rooms offer total seclusion, but the huge windows mean you'll never feel cloistered. The sky-skimming resort's reputation was originally built on an old school elitism where only the super rich were allowed an exclusive invite (even the crest logo implies regality).
In its new form though, the resort has left this highbrow hospitality behind. With the revamp, there are 383 rooms in four hotels: the 5* Bürgenstock Hotel, the 4* Palace Hotel & Conferences, the 5* Waldhotel Health & Medical Excellence and the 3* Taverne (starting from approximately £100 per night).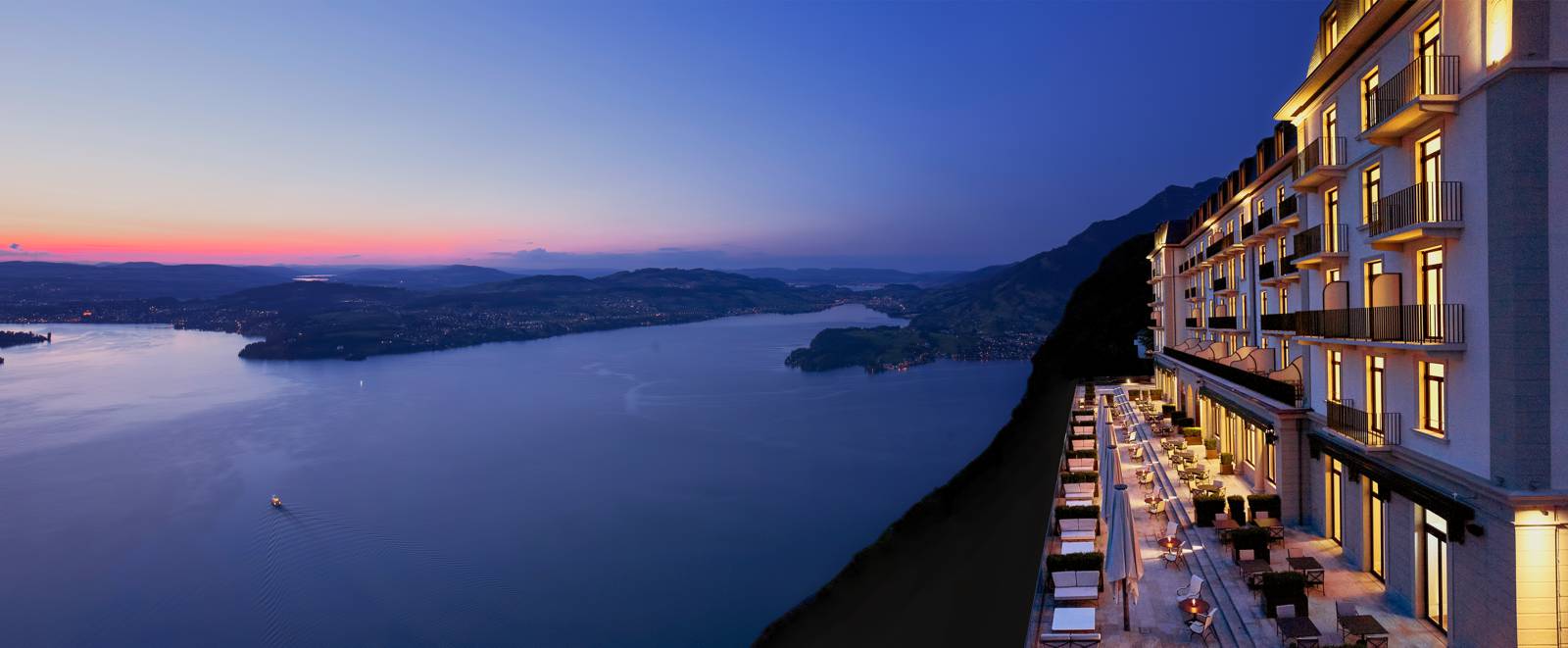 The resort village takes over 1.6 kilometres and includes Asian, Lebanese and Swiss restaurants, spa, shisha lounge, helipad, tennis courts, shopping centre, gallery and an ice rink opening this winter.
But if you want to go beyond the Bürgenstock, a 30-minute boat trip will take you to the town of Lucerne, which offers decorative medieval architecture, a good handful of restaurants and scenic spots. The real highlight there is the Rosengart Museum; an unassuming gallery hiding 300 masterpieces from Picasso, Klee, Monet, Chagall and more.

Rooms at the 5* Bürgenstock Hotel start from approximately £460 per night.