In a World of Your Own | The Rise of Private Island Holidays
Why private islands are no longer just the preserve of the 0.001 percent
Imagine stepping into a private jet and landing on a private island, covered with private beaches. There is a gourmet chef to answer your every need and an exclusive villa with keys for just you.
This may sound like a far-fetched dream for most of us, but it's one that's increasingly becoming a reality, and not just for the celebrities who own them. Renting a private island is the perfect antidote to overcrowded, major tourist destinations and is a way to find those most precious of commodities – peace, quiet and privacy.
Whether it's day trips to hike up a mountain, visiting nature reserves or staying in private resorts with secluded beaches, these kinds of vacations are growing in popularity.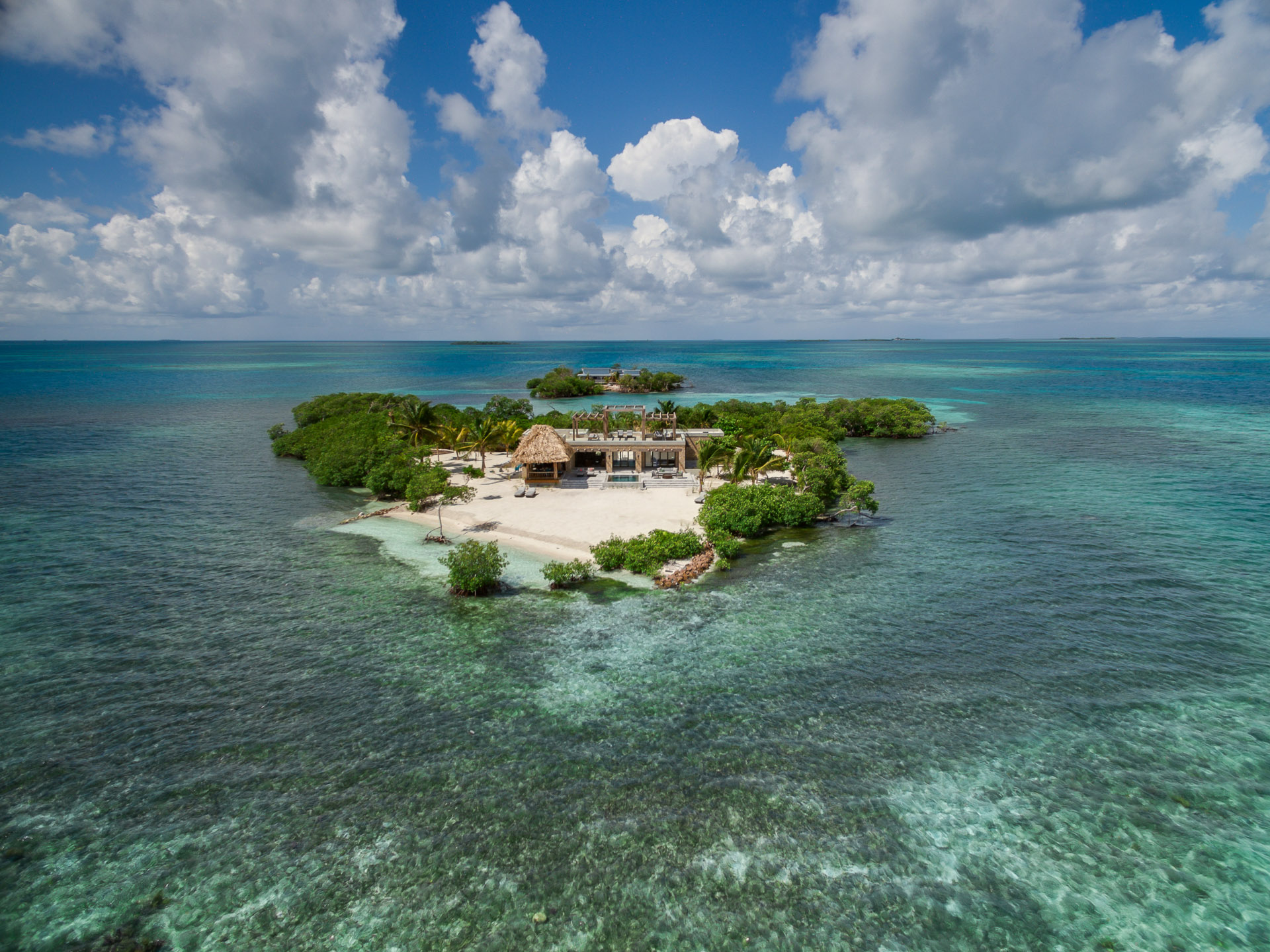 The luxury travel business around private islands is significantly different these days according to Farhad Vladi, owner of Vladi Private Islands, who has worked in the sector for 35 years. "The market has drastically changed," he said. "When I started, there were no privately-owned islands, now many – in the Maldives, Bahamas and the British Virgin Islands…" But the biggest change is the way these islands are used.
"You can rent one and go home with no responsibility, no caretaker. Then, you're free to go someplace else next year"
"Today we don't need to own an island, you can rent one and go home with no responsibility, no caretaker. Then, you're free to go someplace else next year." Vladi says the business used to be driven by real estate, but today it's more focused on tourism. "We are renting out islands more than selling them," he said. "Why should you buy when you can rent? If you rent, you can complain if something isn't good. If you own an island, if something is wrong, you are responsible."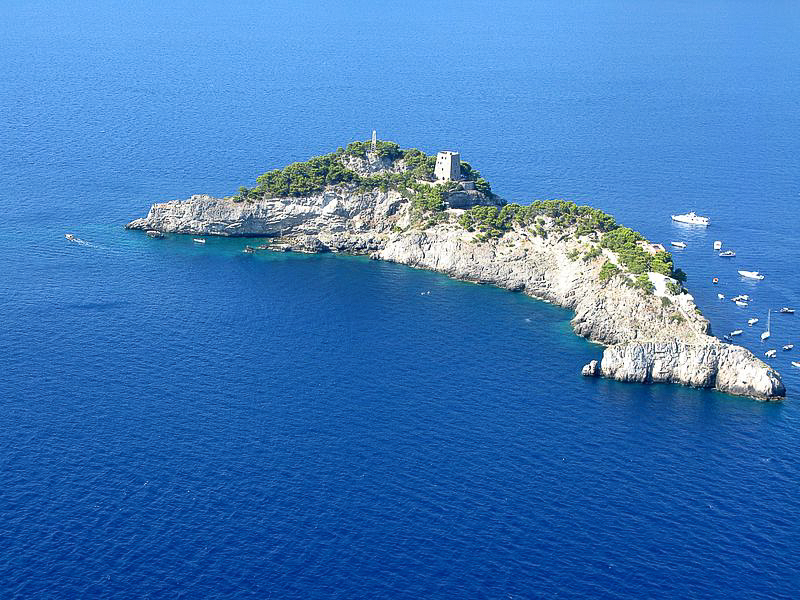 For both buying and renting, the celebrity market is huge – Vladi has sold islands to Johnny Depp, and has been involved with the sale of over 2,000 islands (the cheaper islands range from US$50,000 to US$1m – £38,000 to £762,000) and helped book over 26,000 private island rentals. The key appeal for the high profile clients he says, is privacy.
"Nobody knows you're there," said Vladi. "We have many anonymous high profile clients who rent islands through their lawyers. Later I find out who they are and say 'that makes sense.' There are enormous amounts of security, no paparazzi; celebrities feel very private."
But there's more to islands than just avoiding the long lenses of tabloid photographers. Chris Krolow, the founder of Private Islands Inc. in Toronto, says the appeal comes from the uniqueness. "Island buyers are typically not just looking for a vacation property, they are looking for an experience," he says.
"There are enormous amounts of security, no paparazzi; celebrities feel very private"
Krolow's island Gladden Caye is a great example. A private resort set in Belize's barrier reef, offers spas, scuba diving and a gourmet chef at a rate of $2,950 for a three-night stay. But perhaps most importantly, the whole thing is set up to cater exclusively for couples. It's "built for two," Krolow says, making the definition of a unique experience.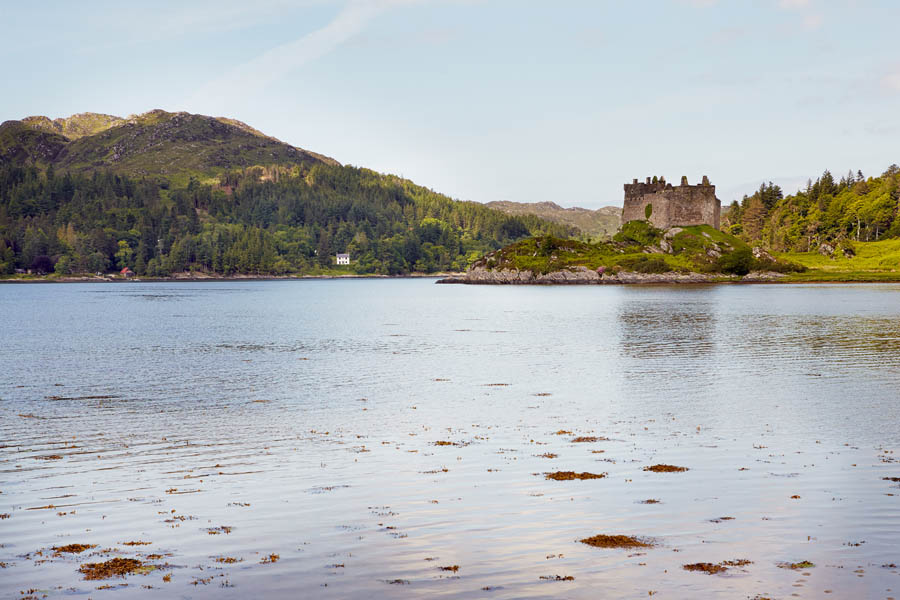 While everyone imagines that the private island experience would just be about white sand beaches, tropical sunshine and palm trees, there's actually a lot of variety on offer. Eilean Shona, a private island off the coast of Scotland, definitely doesn't boast tropical sunshine.
But it is a haven for art lovers. Owned by Vanessa Branson (sister of Sir Richard) who founded the Marrakech Biennale, it has a mansion packed with contemporary art. It's an intimate space with just 11 bedrooms – celebrities like Kate Winslet have stayed there.

There's history on offer too – Jumby Bay, an island wedged between Antigua and Barbuda, offers hikes that follow the footsteps of Christopher Columbus, who first landed here in 1493. And there are also private islands for sports lovers. Velaa, a private island in the Indian Ocean, has a luxury resort with a sprawling, nine-hole, par-3 golf course, not to mention its own golf academy. It's also the only private Maldives resort with a Michelin-starred chef.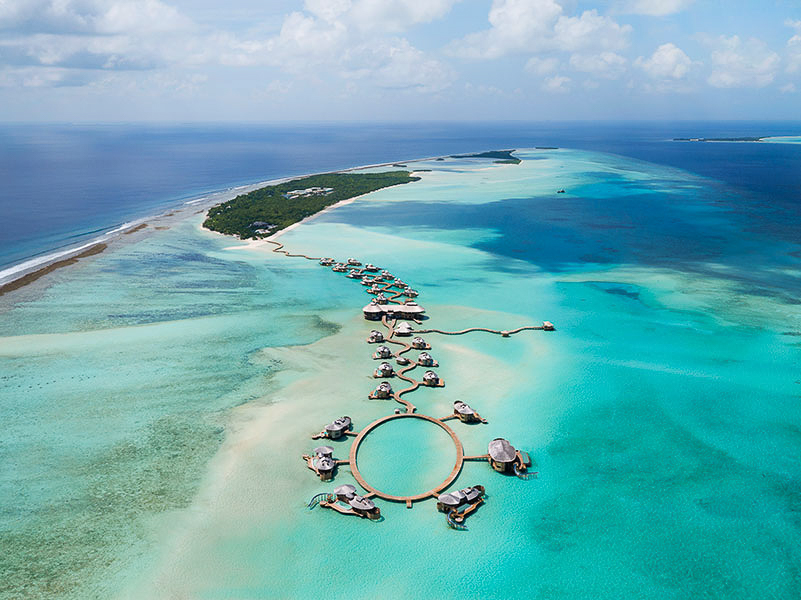 Dr. Michael Brein, a 'travel psychologist' (he first coined the term in 1965) has visited over 100 countries and interviewed over 2,000 travellers for his research, charting the rise of the experience as the primary motivator for travel. Increasingly, he's found holidaymakers are seeking out one-of-a-kind experiences that go beyond passive consumerism. Driven by desires stoked on social media, they are looking for something not only more cultured, but more adventurous when it comes to their holidays.

For these people, especially those in higher income brackets, the private island provides the ultimate solution. After all, what experience could be more unique than being the only two people on a particular piece of land?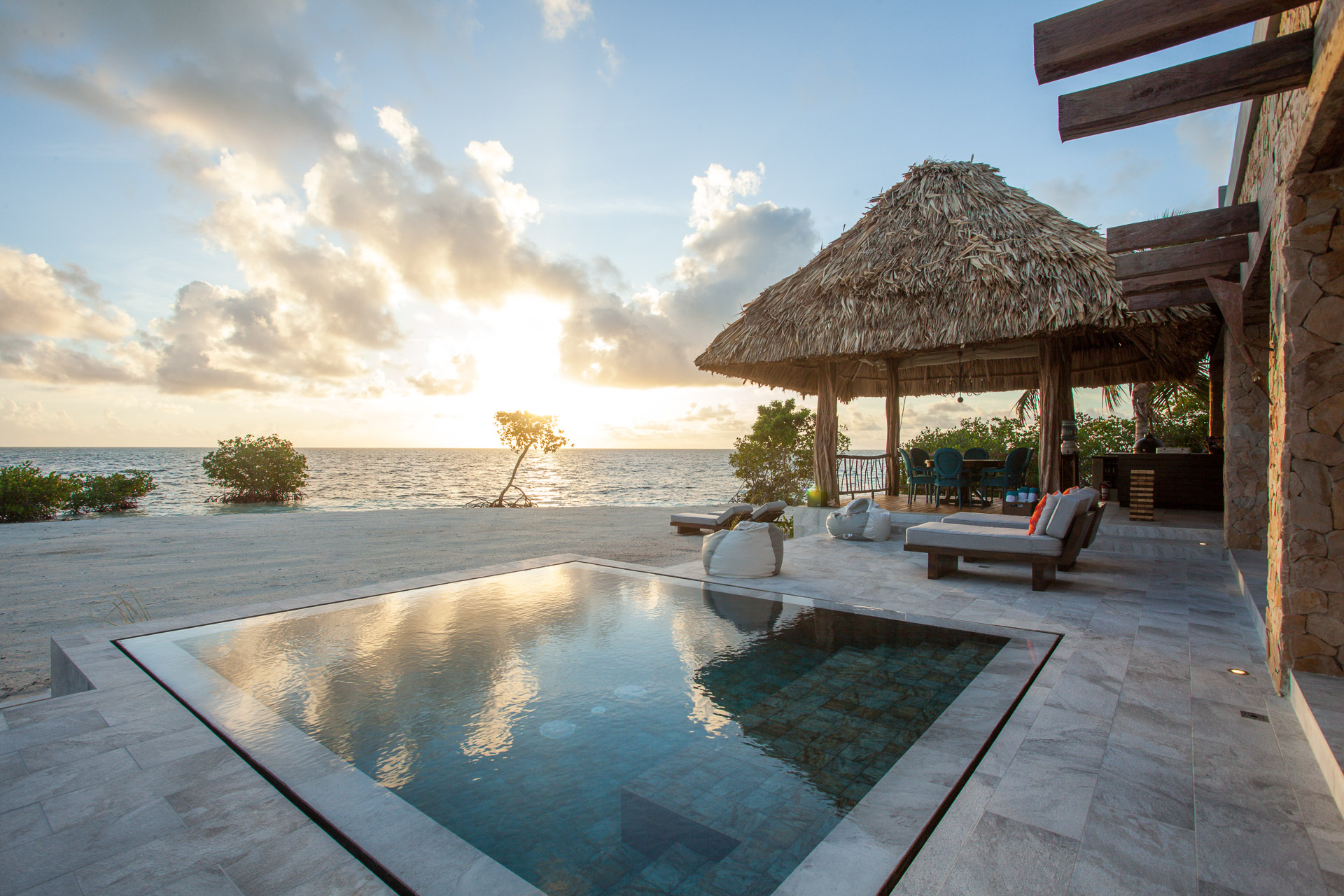 It's also definitely more adventurous being stuck out on your own. Brein says the unpredictable nature of being trapped on an island may compel you to do things you wouldn't otherwise.

That's not to say of course that renting a private island will make you Robinson Crusoe. You might be the only guests on the island, but rest assured if you're paying private island prices there will be staff attending to your every need. But just because you don't have to build your own shelter, or whittle your own canoe, doesn't mean you can't appreciate the adventure of island existence. And anyway in the hectic, modern, hyperconnected world, who doesn't crave a bit of solitude?
Nadja Sayej is a freelance writer based in Paris. Follow her on Twitter.