The Musical Nomad | Rhye's Mike Milosh On How Adventure Aids Creativity
How to make the most of a life spent on the road.
UnlinkMike Milosh knows how to travel. His first solo trips came before the internet, before smartphones, and just before practically every city on earth became overly touristy thanks to increasingly cheap flights. This was a time when going on an adventure meant really going on an adventure—as opposed to joining the dots between whatever Instagram-approved spots you've seen a million times before in Lisbon, Lima, or La Rochelle.
In fact, the Rhye frontman—who's sophomore album Blood was released earlier this year—has travelled so much in this way that it's practically become part of his DNA. It doesn't matter if he's touring around Japan or Europe with his band or holidaying with his girlfriend and her mum in Bali, the Toronto-born musician makes sure he hunts down a one-off experience and, most importantly, gets stuck in with the locals.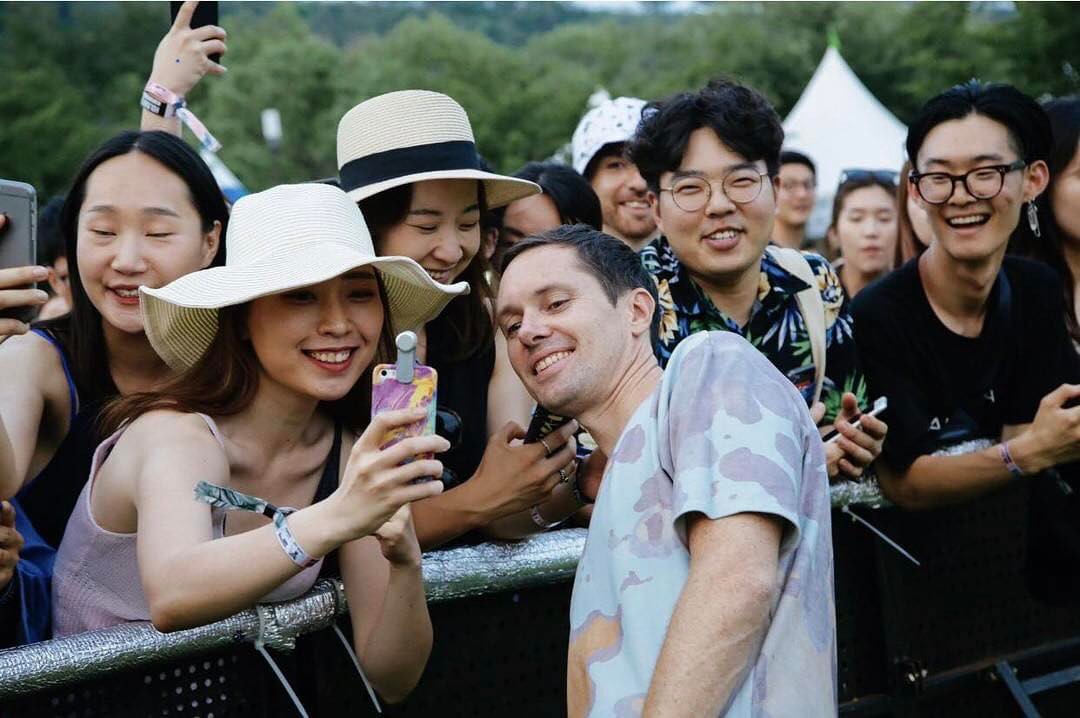 On one occasion, he tells me on the phone from LA, he was in Baha, Mexico staying in an perfectly fine, perfectly pricey hotel, when he realised the experience he was having was the same as every other tourist in central America. So he left.
Having checked out, he and his friends ended up hunting down some deserted springs—so off-the-map that even a few of the locals were unaware of its very existence.
"There was a crossover moment. We thought, hang on, Baha isn't that safe" he remembers. "We need to be aware of cartels." It's not an adventure though unless you're slightly concerned for your safety, I ask? Milosh laughs, and agrees. "There's got to be a mild feeling that you're going to die, yes"
"There's got to be a mild feeling that you're going to die…"
Luckily, they made it back unharmed. "We got to the end of this road and this Mexican man asked us for some money and we found these hot springs then did a 45-minute walk up the mountains and found these cold springs bursting into a waterfall. And we swam there for three hours. That's an adventure you would never have if you were staying in a hotel or someone had curated it for you."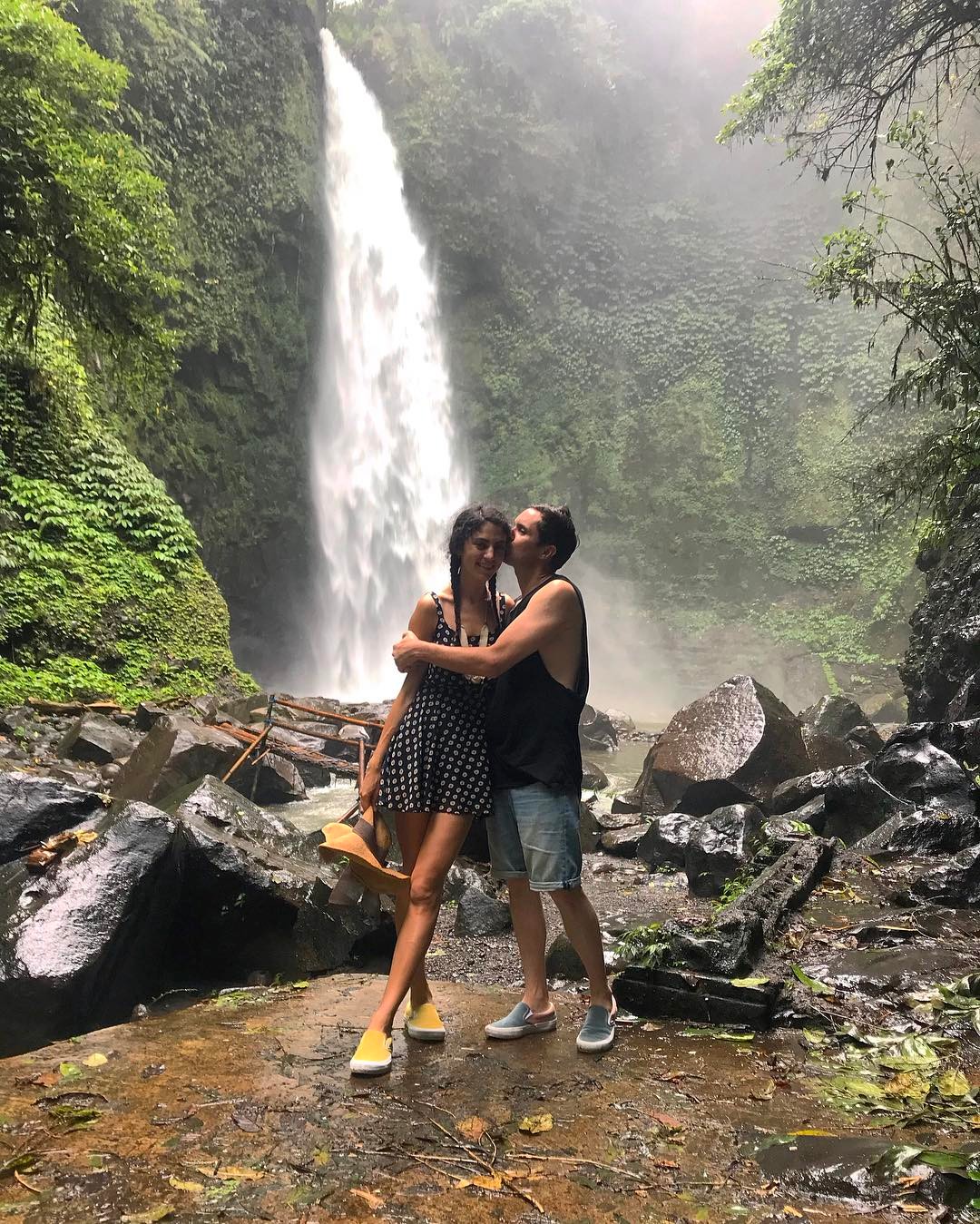 Milosh has called many places home, from Montreal to LA to Koh Samui, but he's never been discouraged from taking risks and stepping out of his routine or getting away from the experience a tour manager wants him to have. "There are dangerous places in the world but in general people tend to be very nice."
Really travelling, and getting to know a place intimately, takes more than just making a few friends wherever you've blown in to. "It's kind of like the idea that you shouldn't have people around you all the time that tell you you're great" says Milosh, comparing proper, straight-talking friends with the sort of travel you need to push yourself and challenge your own perceptions.
Being on the road all the time isn't all that, though. The singer-songwriter is quick to talk about the emotional strain of performing for months at a time. "I'm constantly playing but we don't do six months full on" he explains of his very civilized sounding touring schedule. "We do six weeks on and two weeks off. I space it out." This was born from a financial need when money was tight—setting up a tour on is expensive and you don't get the money back until you've done a few gigs at least. "But I soon realised it's a much more successful recipe for your emotional wellbeing if you're not constantly out. I think it's better in spurts."
There's another emotional cost of travelling purely for work; not getting to have shared experiences with people you care about. Milosh gets round that by often taking his girlfriend Geneviève with him. The pair have a professional working relationship as well as a personal one. Although there'd be no point trying to figure out where one ended and the other began. For the Blood artwork the pair went on a trip to Iceland where Milosh shot nudes of Geneviève.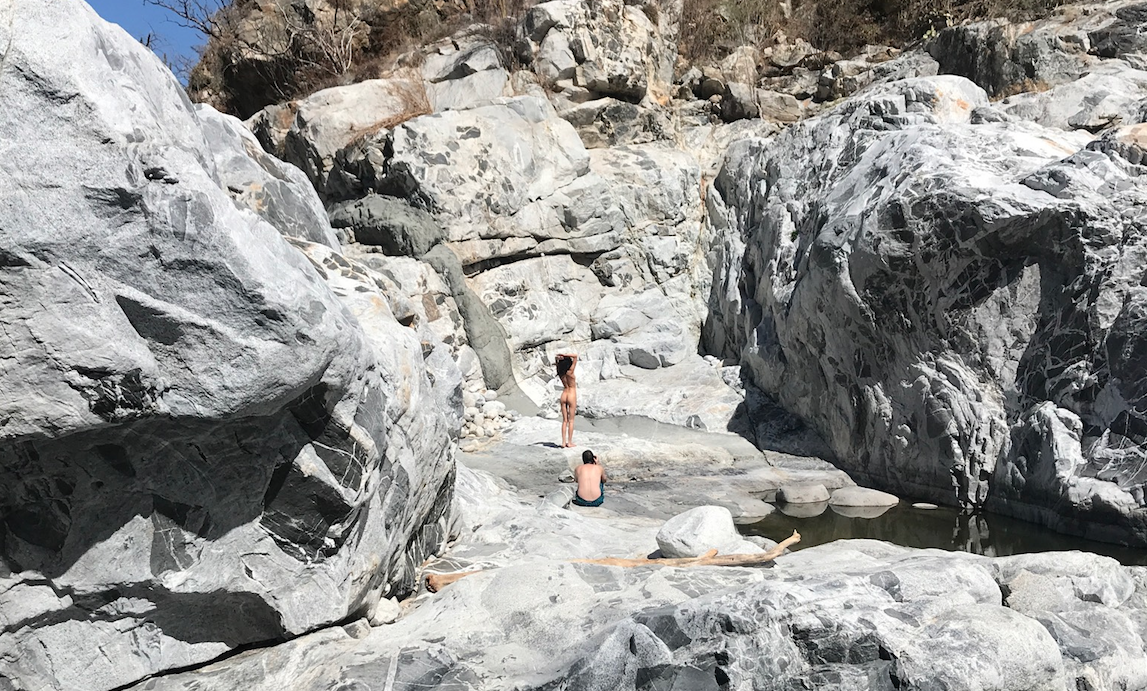 Romance and travel are clearly a bit of a thing for Milosh. Years ago when he was working on his eponymous sideshow he met a girl from Holland and ended up moving back to her home country with her. "She came to Canada but was like 'it's too cold here', and I was like, 'alright, I'm down with going to Holland.'

This youthful nomadic spirit set the foundations for a life spent looking for inexpensive, creatively fruitful places to live. "It was a lot cheaper in Holland, the house was a lot cheaper, it was an advantage" explains Milosh. "I think I applied that model after that. I was like why don't I live in places that are more affordable, so I don't have the financial pressures of some of the more expensive cities. There are cheaper cities which from a job perspective are kind of desolate but as a result everything is more affordable and you don't have the same kind of pressures just to churn everything out."
Musically, it's paid off. Despite losing his co-pilot Robin Hannibal in between albums and going through a divorce Milosh has managed to pull through with a solid follow up album to his 2012 release Woman. This says something about his ability to adapt and reincarnate, a skill he undoubtedly crafted living far from home when he was in his late teens and twenties.
"The pair have a relationship that's professional and personal – for theBlood artwork the pair went to Iceland where Milosh shot nudes of Geneviève."
"When I was younger people didn't know as much – the first thing was Craigs list, you could find an apartment as a foreigner on Craig's List, whereas in the 90s it took a little bit more resourcefulness and bravery to say I'm going to live in Berlin or Lithuania." Things are different now though. "I think people start to get comfortable and flock to the same creative cities, like everyone is flocking to Berlin right now and it's driving the prices up," he says, citing the classic example.
"But if you're comfortable with yourself and you want to experience new things and you go to places where there are less tourists, you learn more about yourself. You're forced to because there's more introspective moments and I think that translates into your work. It's about allowing yourself to have experiences."
A creative call to arms; get out there.