Surf the Pristine Shores of the Marshall Islands | The Wanderlist 2019
The site of America's biggest-ever nuclear test is one of the best travel destinations of 2019
What? The ultimate private wave at the ends of the earth.
Where? Beran Island Lodge, the Marshall Islands, somewhere in the middle of the Pacific Ocean.
Why? Surfers don't need to be told the value of empty waves, but could you put a price on perfect, peeling perfection, with literally not another soul except for you and your crew around? That is exactly the (admittedly first world) problem faced by Martin Daly, surfer and explorer extraordinaire, when he opened his lodge on Beran Island, in the Marshalls in 2018.
The Marshall Islands might not be the first place you'd expect a world-class luxury surf lodge to open up. They were, after all, famously the most nuked place on the planet, after Bikini Atoll and several of its surrounding islets were used as the location for the US atomic bomb testing program in the 50s and 60s.
These days however, the radiation has largely subsided, and while many of the islands in the archipelago remain uninhabited, the infrastructure exists to get visitors there – just. Which is a big part of the appeal of the Marshall Islands: They are so remote that only a very few surfers would, or could, ever visit. Chances are that you'd be alone on any wave you surfed round here, and it's easy to keep the breaks on and around Beran - a true desert island that's home to the lodge and nothing else – exclusively empty for guests.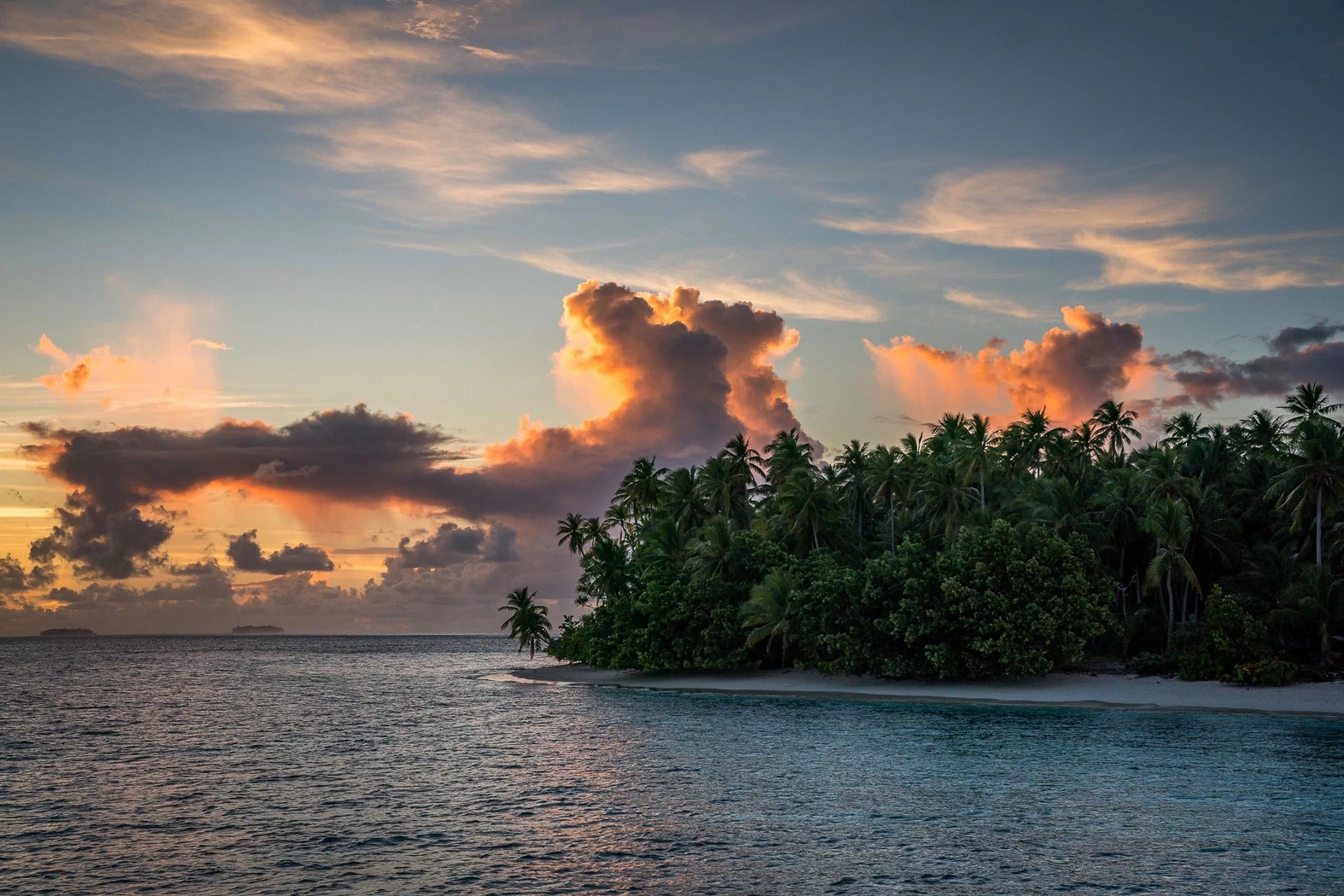 And what waves these are. "Flawless right-handers peel down a reef point off a little sandy island," wrote Amuse correspondent and former surf magazine editor Paul Evans when he visited the Marshalls, "[with] water is so ridiculously clear it makes Tahiti look like the Thames Estuary." In fact, Paul, a natural cynic who's surfed a few waves in his time, was so blown away he was moved to tears at the beauty of it all.
Surfing isn't the only activity available to Beran guests either. There's diving, there's kitesurfing, the fishing is apparently off the scale and the beaches are pristine.
So what price did Daly put on this kind of perfection when he opened the lodge? Well, it's not cheap, but given that this is literally paradise on Earth, especially if you're a surfer, just over $3,000 per person per week seems a more than reasonable amount to pay. Small wonder that when we at Amuse heard about Beran, it rocketed straight to the top of our best travel destinations of 2019.
When? The surf season runs from October to May, when north swells (similar to the ones that hit Oahu's famous north shore) hit the Marshalls.

How? For bookings and enquiries, head to beranisland.com
This has been selected for The Wanderlist - a list of the year's 50 best travel destinations and experiences, curated by Amuse. If you want an unforgettable trip, this is where to go in 2019.