Rave and Relax at an Albanian Music Festival | The Wanderlist 2019
Discover why Kala Festival, Albania's first ever international music festival, is one of the best holiday destinations of 2019
What? Head to one of the last undiscovered beach enclaves in Europe for a week-long festival of top music, wellness, adventure and food.
Where? Kala Festival, Dhërmi, Albania.
Why? It's boutique without the bougie: Albania's first ever international music festival, now heading into its second year, combines the best of the festival experience with beach holiday, adventure living, and wellness retreat, on the paradisiacal shores of Europe's last undiscovered beach haven.
The foundation of any music festival is, of course, the line-up, and Kala definitely doesn't disappoint. From the organisers behind veteran festival Snowboxx comes a carefully curated line-up of disco, soul, funk, house, and techno, with confirmed live performances by Inner City and Jordan Rakei, as well as DJ sets from Honey Dijon, Jayda G, Nick the Record, Ollie Shapiro, and more.
You can rest those dancing feet with Kala's wellness facilities, including yoga, beach massage, and gong baths. Or, if you're feeling more adventurous, get kayaking, snorkelling or paragliding - or even venture further afield on an excursion or a hike.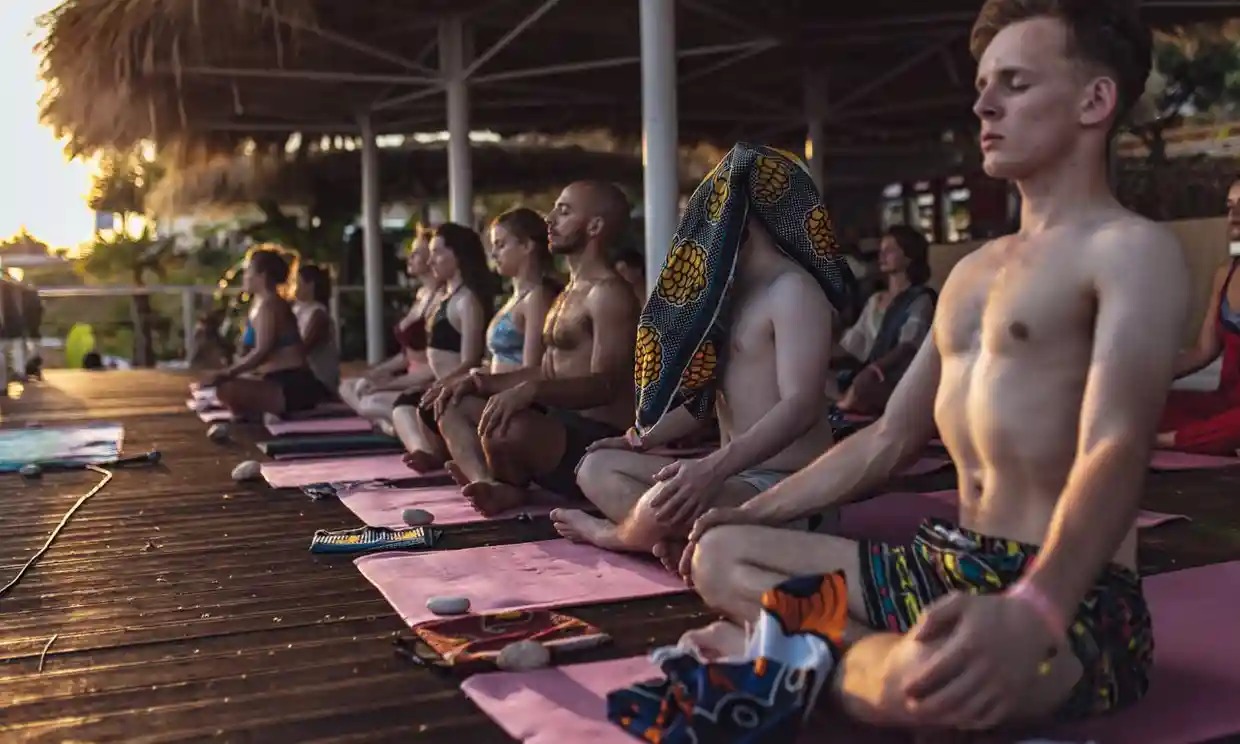 Forego the hassle and the damp of camping with accommodation ranging from hotels, apartments, and exotic beach huts complete with sea view. And get a taste for the region with a food culture that combines the best of Italian, Turkish, and Greek cuisine.
If Croatia is somewhat played out already, then Albania is the final frontier of European beach holiday destinations. With a new airport planned for 2020, it looks like this might not be the case for much longer, so now is definitely the time to check out the country's turquoise waters, white sandy beaches, and rugged coastline before they're overtaken by holiday-making hordes.
Last year, Albania's Prime Minister famously laid on crates of free beer for revellers at Kala. While we can't promise a repeat raft of free booze this year, with an even greater focus on sustainability, pop-up restaurants, and interactive art installations new for 2019, it looks like Kala 2.0 is set to be bigger and better than ever.
Resident Advisor called Kala 'life-affirming'; we're calling it a 2019 must-do.
When? Kala 2019 will take place from the 12th until the 19th of June, 2019.
How? For more, head to Kala's website.
This has been selected for The Wanderlist - a list of the year's 50 best travel destinations and experiences, curated by Amuse. If you want an unforgettable trip, this is where to go in 2019.