'Drunk Brits, Kill Yourselves' | The Story Behind Barcelona's Shocking Anti-Tourist Campaign
Some people in the Catalan capital are sick of visitors, and they're not afraid who knows it
Photo via Unsplash
Even in late summer, Barcelona is rammed full of tourists, and on this particular occasion I'm one of them. It's my first trip to the city, and I'm enjoying myself. But I'm also a bit uncomfortable. Because part of the purpose of my excursion to the Catalan capital is to investigate the city's increasingly hostile attitude to foreign visitors. Awkwardly, I'm part of that very problem.
And it is a real problem. In 2016 alone, 32 million tourists visited the city; it only has 1.6 million residents. And the cash these visitors bring with them makes them far more important to the local economy than those who live there. This, understandably, isn't making Catalans feel great.
"Dear Tourists," the poster reads. "Do you know balconing? Prevents gentrification, improves neighbours' quality of life, reduces the risk of heart disease, is LOTS of fun #BalconingISFun"
So they're starting to make their voices heard. Most recently, this hostility took the shape of a group of anti-tourists executing a campaign on Twitter and on the streets with the tagline #BalconingISFun. Balconing is the phenomenon of tourists jumping from balconies into swimming pools, or from one balcony to another in a hotel, and every year it claims a number of lives.
Perhaps unsurprisingly this reckless pastime appeals to a very particular demographic; young Brits abroad. Boozed-up young men (yes, it's 97% men) are falling to their deaths. Several have occurred this year alone, and although it happens across Spain, it's a particular problem in Barcelona; one of the country's most popular clubbing destinations.
The problem is so severe that the British Foreign Office now includes warnings of it under their official travel advice for Spain. Flash floods, terrorism - and balconing. "Don't take unnecessary risks around balconies, particularly if you're under the influence of drink or drugs" reads the website. "Your travel insurance may not cover you for incidents that take place on a balcony or if you were under the influence of drink or drugs when it happened."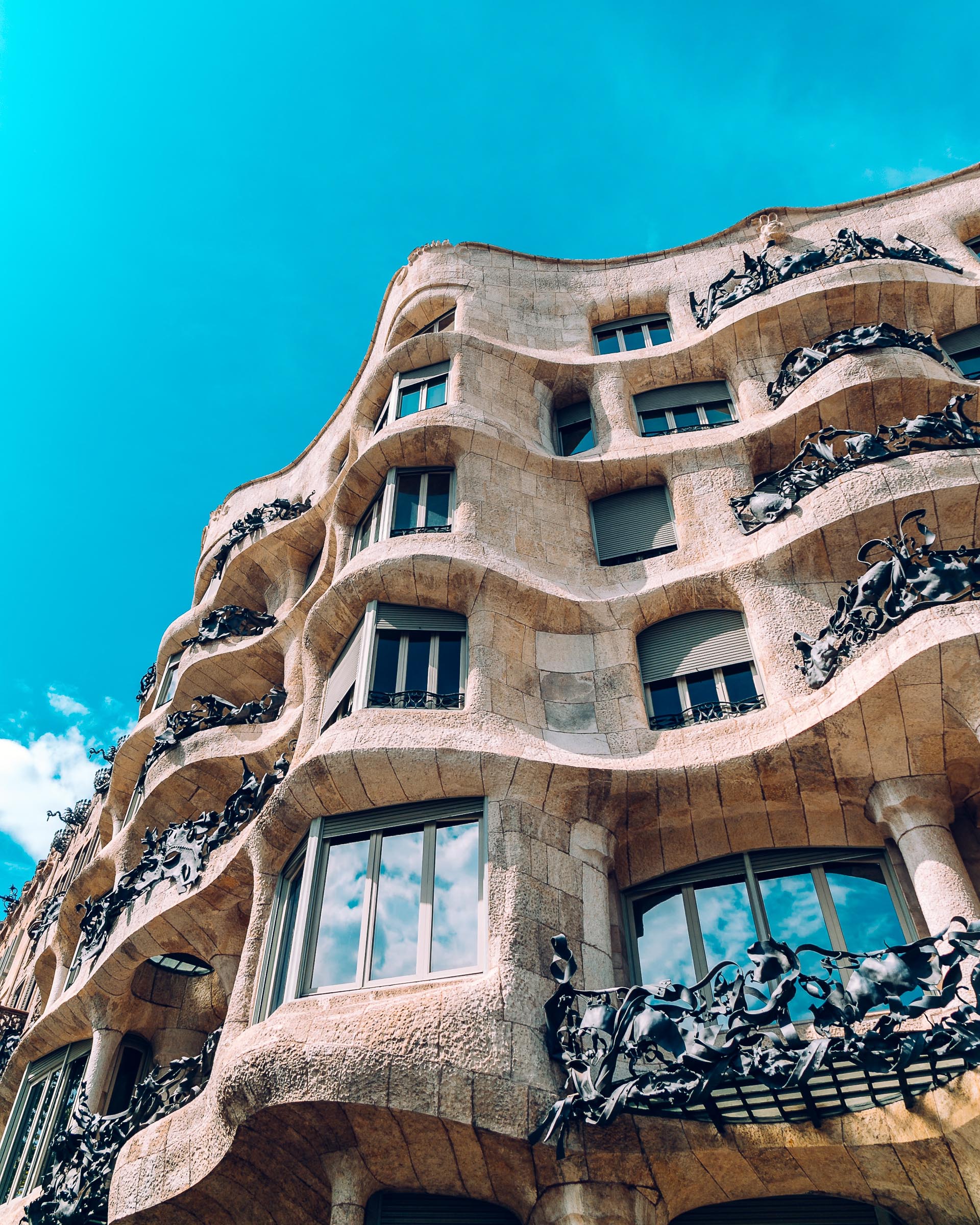 Tourists behaving badly is nothing new; but recently, the already strained relationship between locals and overseas visitors has taken this particularly sour turn. #BalconingISFun posters from the anti-tourist group started appearing around the city. "Dear Tourists," they read. "Do you know balconing? Prevents gentrification, improves neighbours' quality of life, reduces the risk of heart disease, is LOTS of fun #BalconingISFun."
This was quickly picked up by the tabloids, painted as an act of hatred aimed exclusively at British tourists. But whether these posters are a serious attempt to get people to kill themselves, or are simply an effective campaign aimed at raising awareness of their issues with tourists, will remain unknown - because despite continued attempts to contact the activists behind it, they declined to provide us with any comment. Perhaps unsurprisingly given the thrust of the campaign. Either way, there is a lot more to this than just a few angry dissidents hating young tourists.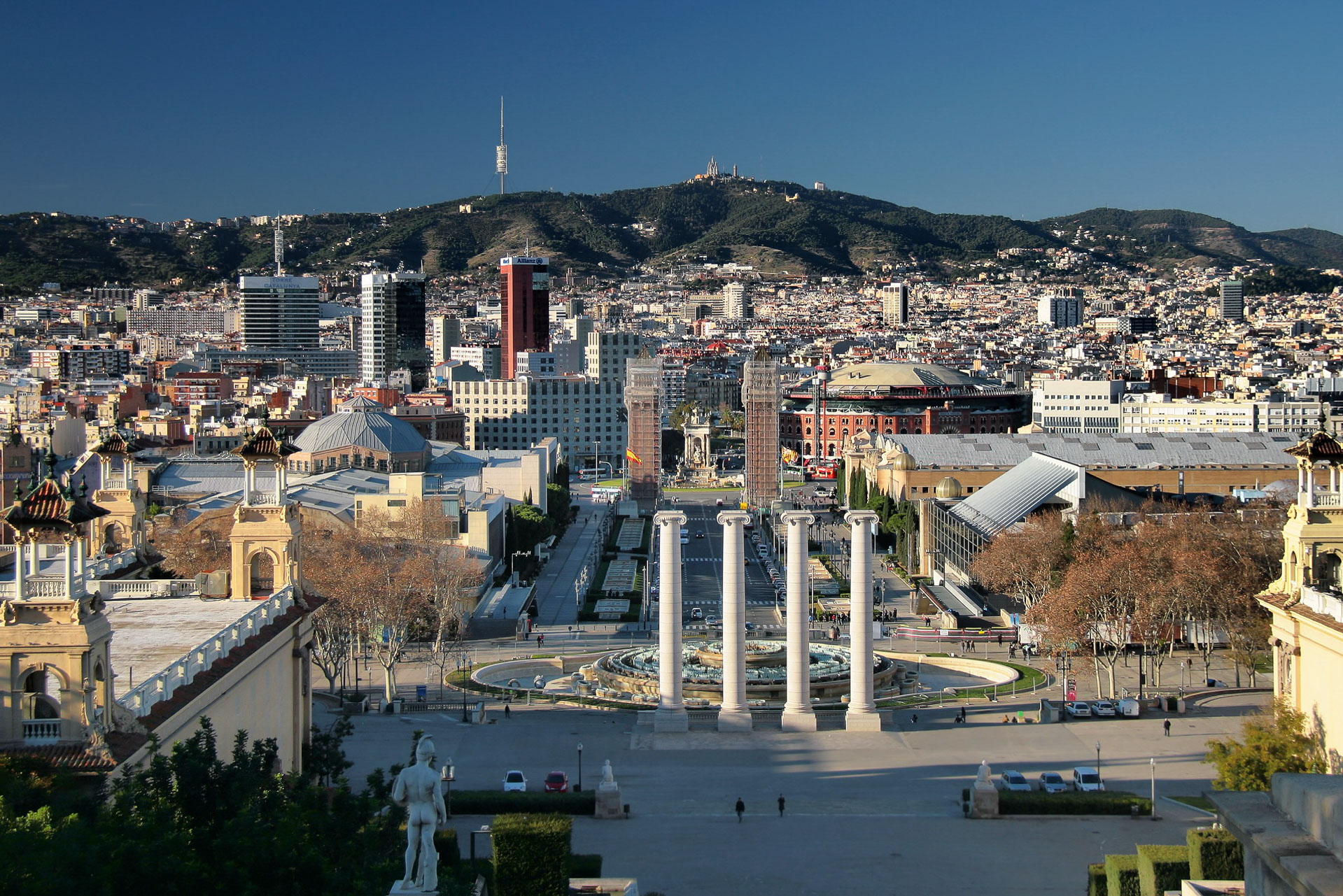 Someone who's all too familiar with the problem of over-tourism is Yolanda M. Cabanes, a primary school teacher and DJ who's lived in New York, Melbourne, Sydney, London and Buenos Aires. Now living back in her birth town of Barcelona, the 37-year old is watching her friends being increasingly priced out of the city due to escalating house prices. "Tourism has reached a point where the social thread is getting destroyed, and the rent has got higher and higher" she tells me over the phone.
"The abuse of Airbnb is making it impossible for people to get a proper place to live. I have a lot of friends who have struggled. In the 40s and 50s, people emigrated from the countryside to the cities. I think now it's the other way around, with creative people moving to the country." In May this year Ada Colau, the city's mayor, initiated a policy that forced Airbnb to remove 2,577 listings that didn't have a city-approved licenses. And from June 1st, Airbnb gave the city access to its data so they could check what was being listed.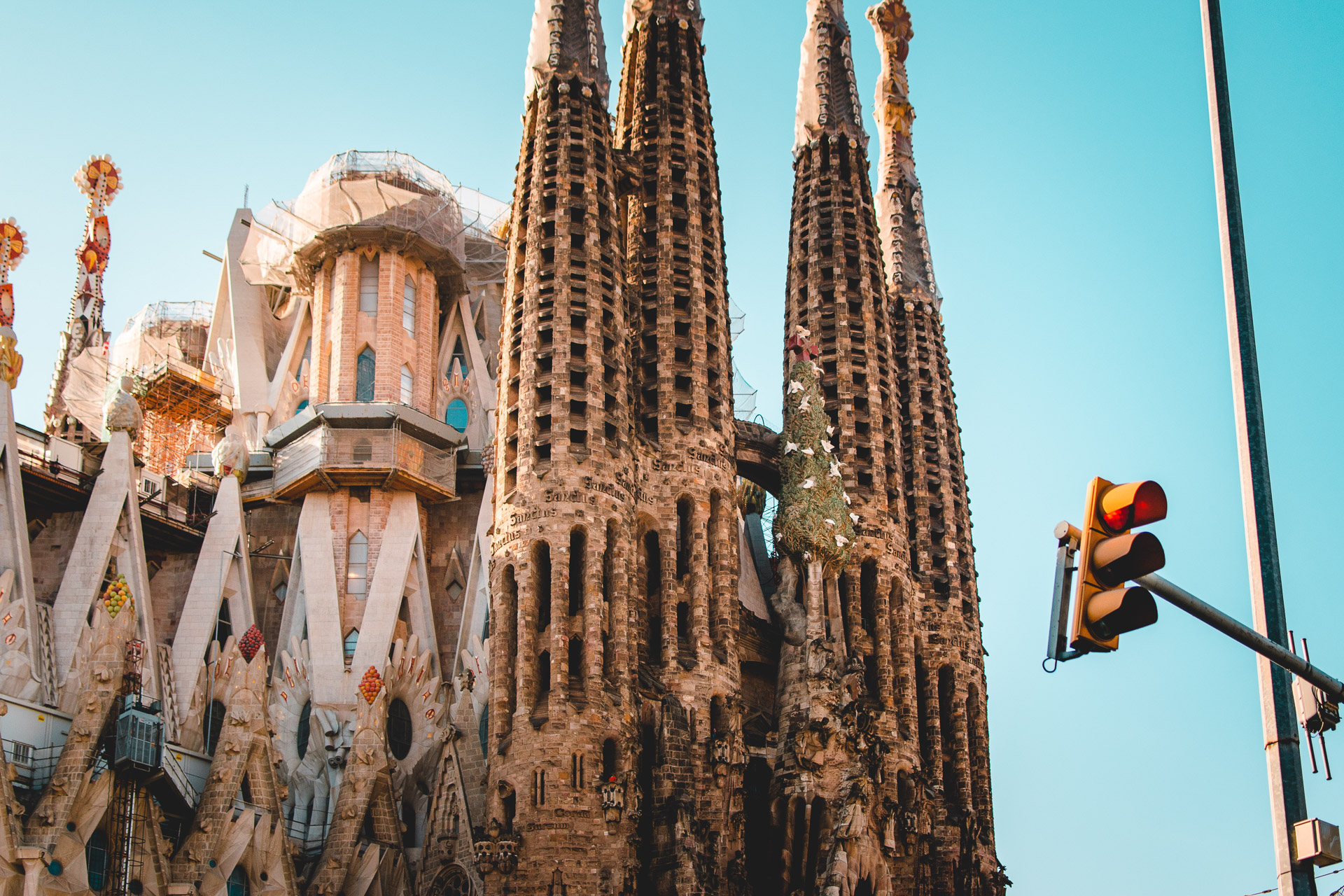 Colau herself is an interesting case study in the troubles tainting Catalonia's recent history. Formerly an activist, she now fights from within the system, stopping the building of new hotels as well as heavily policing the licensing of tourist's flats. She's mentioned before that she wants to stop her city becoming a Disneyland destination, or the next Venice. But the big corporations - and the money that comes with them - continue to win.
With Catalan natives continuing to be priced out of their own town, this has only added more fire to another even more ferocious domestic topic; the referendum held just over a year ago, which the Spanish government refuses to acknowledge the legitimacy of. Despite a majority voting in favour of independence, and Colau herself permitting the vote in the first place, central government stood firm, and Catalonia remains a part of Spain.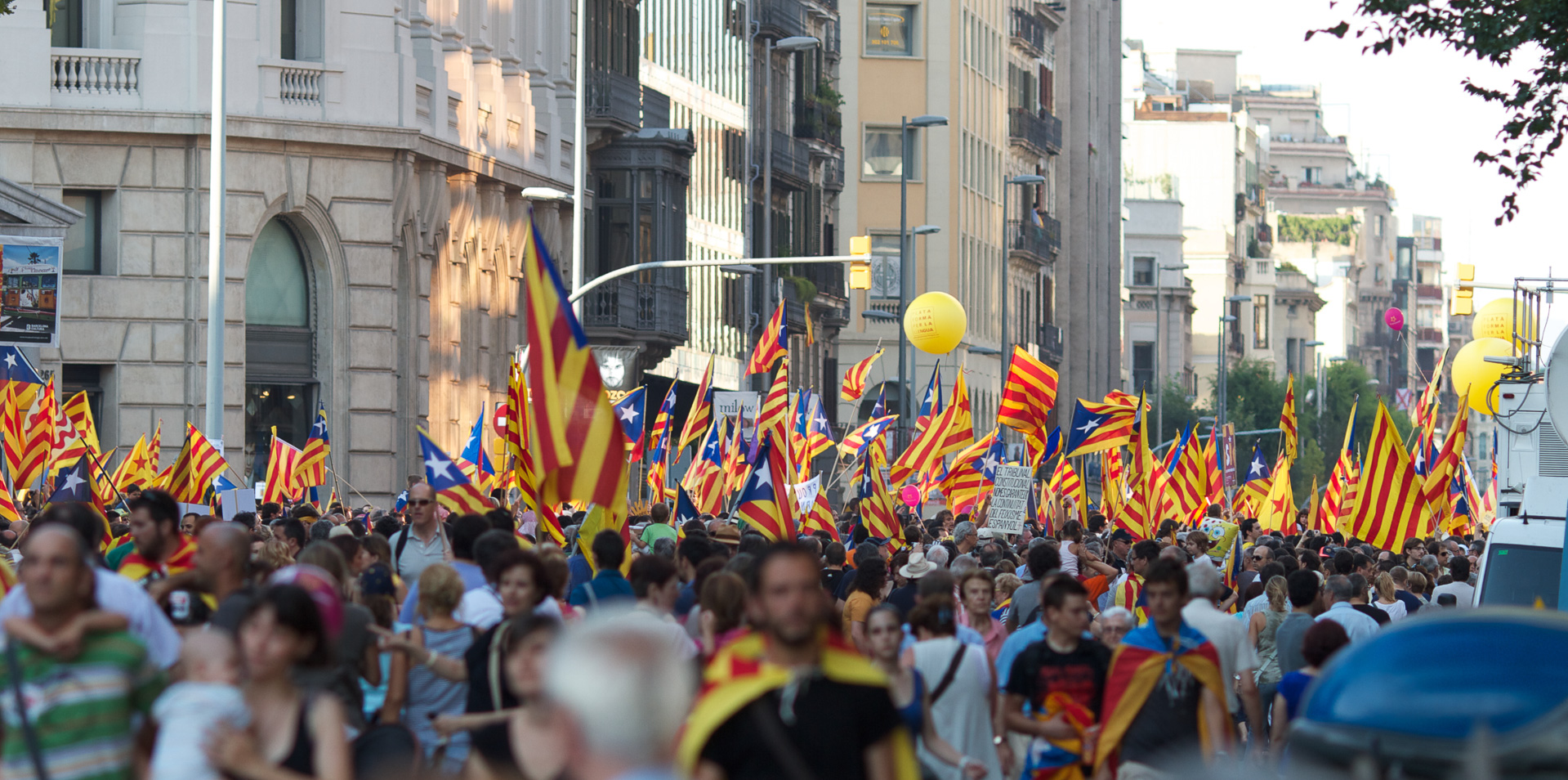 The huge costs of living was just one of the arguments made by Catalans seeking independence. "The wages, employment benefit, the grants that the government give you: all these things are not enough because here the price is three times more than it is in the south of Spain. If the cost is living is different the wages should be variable" Cabanes suggests. "This is one of the main arguments for Catalonia being separate."
Despite what the arguments over rent, ball-busting corporations, and the tourism epidemic might suggest, this isn't simply an argument about money. Catalans are deeply protective of their cultural heritage. This could be attributed to many things, not least the fact that General Franco tried to crush all regional identities during his dictatorship. Being a part of Spain has guaranteed Catalans' involvement in a couple of hundred years worth of disruption, out-of-touch centralised governments, military coups, and four civil wars.
Spain finally became a democracy 40 years ago this December - after the death of Franco - and since then, Barcelona's individual identity has only strengthened, thanks to various international influences, and its own revolutionary spirit. The Olympics put the city on the map in 1992, when the huge beach (which attracts so many tourists to this day) was manufactured. Since then, Gaudí's unmistakable landmarks, Picasso, Joan Miró and - more recently - the area's distinctive and celebrated cuisine, have continued to draw visitors from all across the globe.
But this cultural prowess has also led to millions of camera-wielding tourists clogging up the ramblas. "Of course, it's linked to cultural identity" exclaims Cabanes. "What you see in the neighbourhoods, all the businesses and shops are being closed. For the first time now, in the past three years, I heard some comments and tourists saying, 'oh don't go to Barcelona, it's too crowded, it's losing it.' And that's the first time I've heard someone talking badly about Barcelona."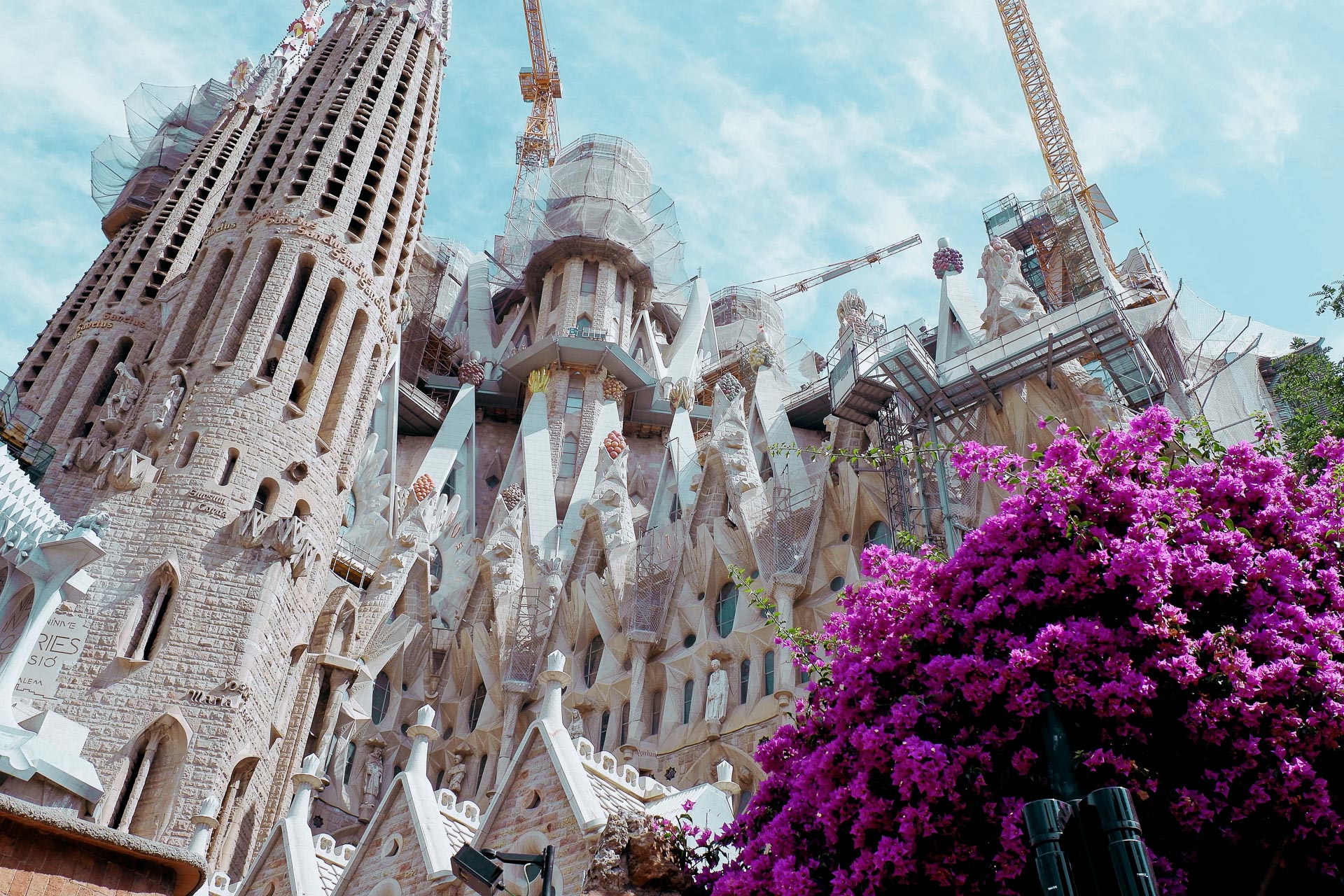 But of the hordes of tourists that visit the city every year, why is it British tourists who are being targeted by anti-tourist residents? It can't just be because of the balconing. Isobel Finbow is a 29-year old Brit who's spent a lot of time in the city, including a stint as a temporary resident. She thinks it has to do with the strong personalities of Catalans clashing with loud, drunk Brits.
"The Brits are loud, and go there to let off steam, so you see huge groups of really obnoxious people around Las Ramblas. But Barcelona has an understated, quiet air of mystique around it, which is at odds with that" says Finbow. "And Catalans themselves have a huge contempt for authority: they won't stand in a queue, young people stay out on the street really late, and are happy to talk really loudly in a library."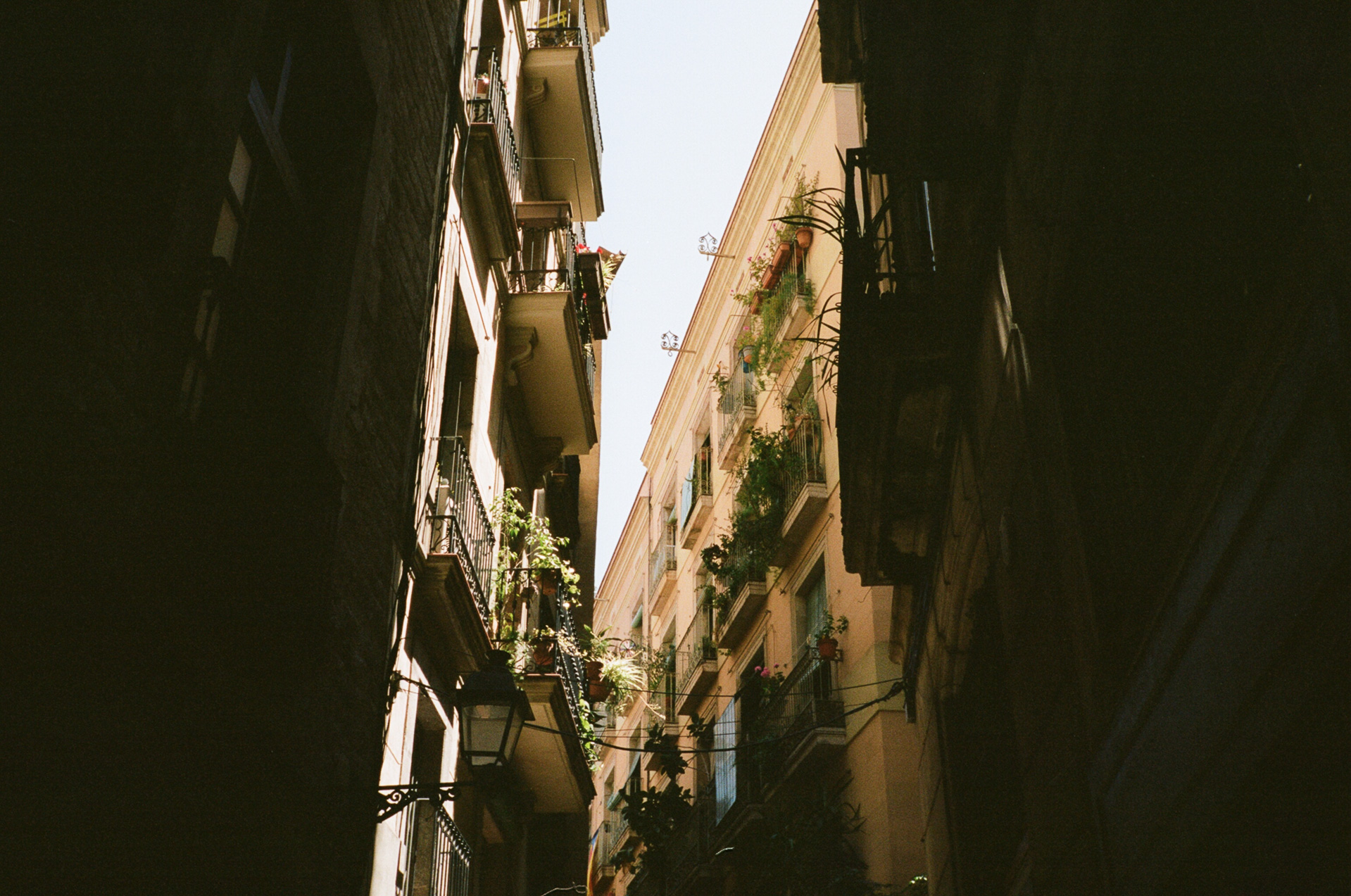 Whatever the reason for encouraging people to kill themselves, Barcelona and the whole of Catalonia, is under strain from the very industry that sustains it. Cabanes, despite her liberal and outward-looking sentiments, is sympathetic with the activists behind the campaign. "It's just using sarcasm to make everyone aware of the stupidity of a few drunk tourists. I consider it an anthropological action, not an actual call to suicide. I don't think it is giving Barcelona a bad name, and if it succeeds making balconing fans cancel, or reconsider their trip to Barcelona, then it was a success."
If you want to find better things to do in Barcelona, check out our Departures guide, which has the best bars, restaurants, hotels, and buildings in the Catalan capital.