Truffles from Brussels | The Past, Present, and Future of Belgian Chocolate
How a Mexican treat made with Amazonian fruit, grown in Africa, became so integral to Belgian identity
Hidden away 10km outside of Ghent in Belgium, there is a top-secret laboratory working on the future of chocolate. They call it the Cacaolab.
"Our focus is on innovation from bean to bar," says Claudia Delbaere, project manager of the lab, encapsulating the precision with which they approach the entire chocolate making process. "But our projects are usually confidential, so I cannot go into much detail," she adds earnestly, as if leading an FBI investigation.
Launched in 2012 as part of Ghent University, it is now an independent company and the only one of its kind in the world. A team of eight, including five full-time scientists, are part of what Delbaere describes as an "experimental production facility". It is perhaps as close as we have come to Willy Wonka's dazzling factory, albeit in a more low-key Belgian style, and without the Oompa Loompas. Its research feeds development in the global confectionery industry.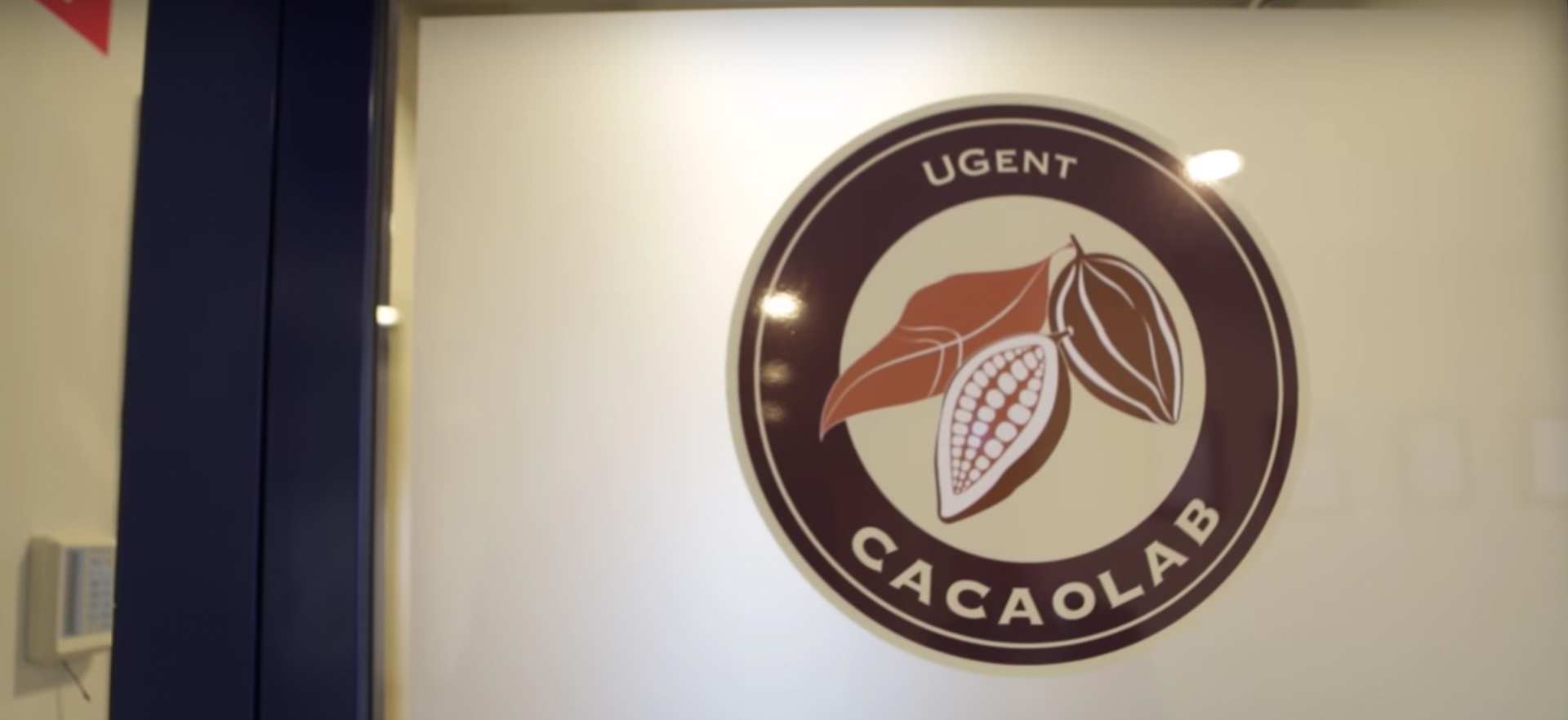 Cacao beans from handpicked plantations as far and wide as Venezuela and Vietnamare submitted to a vast array of procedures akin to medieval torture. Enormous roasters help release the flavour; dremel tools smoothen and reduce the chocolate's particles; grinders crush some into a fine powder and others into cocoa liquor; winnowers sieve off impurities, tempering machines pre-crystallise the chocolate before it can be shaped; and industrial mixers blend some to make ganache.
If it wasn't clear enough already, Belgium takes its chocolate rather seriously. Ever since Jean Neuhaus invented the "Praline" – a filled chocolate bonbon – in Brussels in 1912, the country has never looked back. By the 1920s, the official retail price index included it as one of 56 essential products. Now, the chocolate sector represents 10.4% of the entire national turnover, according to estimates, and supports 11,900 jobs in more than 300 companies. The Belgians wolf down six kilograms of it per person a year on average – one of the highest levels in the world.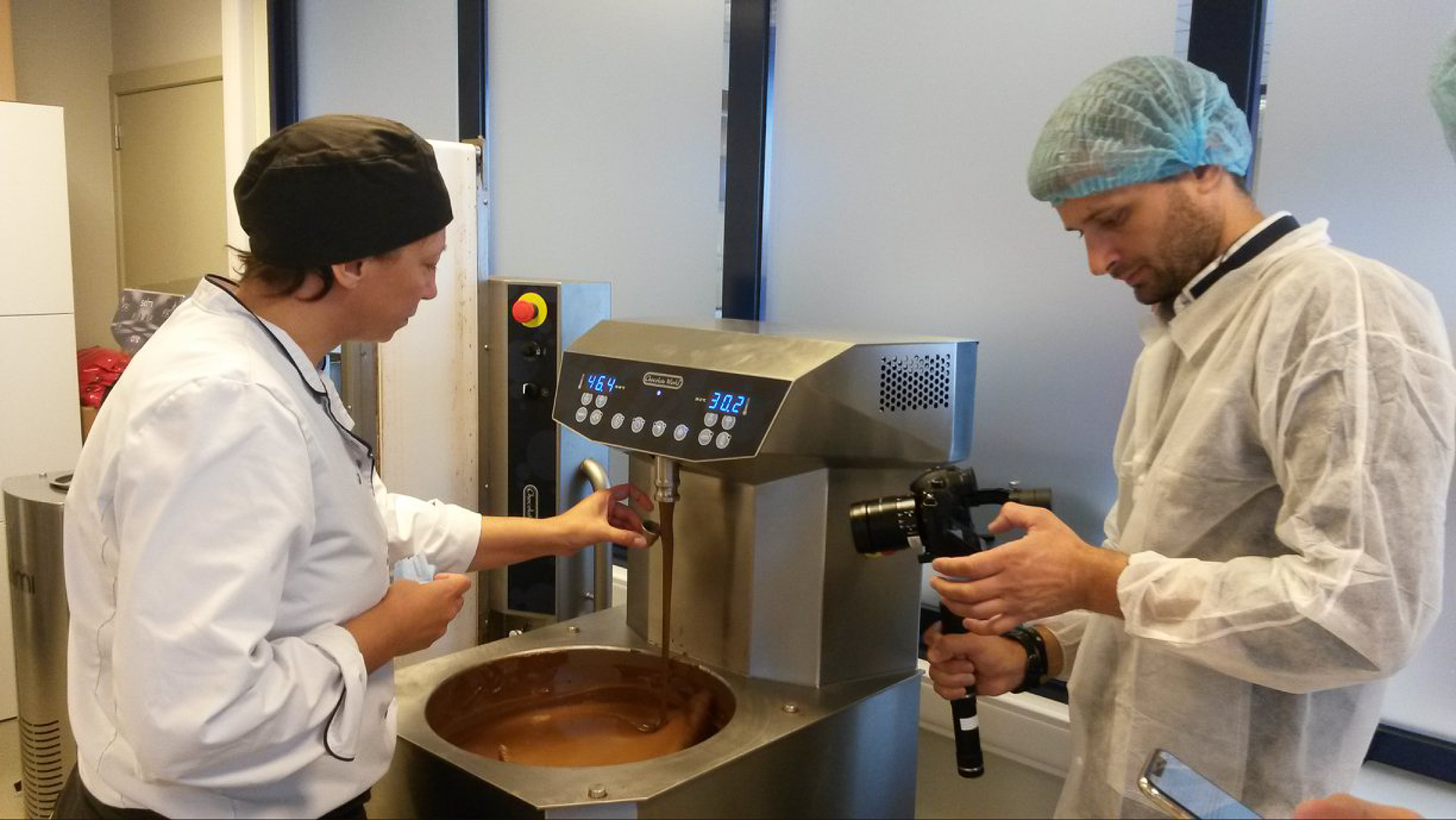 "It's part of our identity and our history," says Peggy Van Lierde, director of the Museum of Cocoa and Chocolate in Brussels, whose grandfather was a chocolatier. "When we were together, the only thing that we could discuss was chocolate," she recalls. "They turned the whole house into a chocolate factory, so we were living in the middle of it. I would make Easter eggs while at the same time watching television. So my mother opened this museum twenty years ago because it was a passion that she wanted to share with the public."
When the museum first opened, Van Lierde says, many Belgians didn't know "what's behind the cocoa", and she wanted to educate them. There is something of an uneasy history that is closely tied to colonialism, where in the past, slaves were forced into backbreaking cocoa harvesting for Western luxury. Times have changed, and now consumers demand greater transparency. "They want to focus on the work of the farmers in the plantation countries," she says. "It's in the minds of everyone."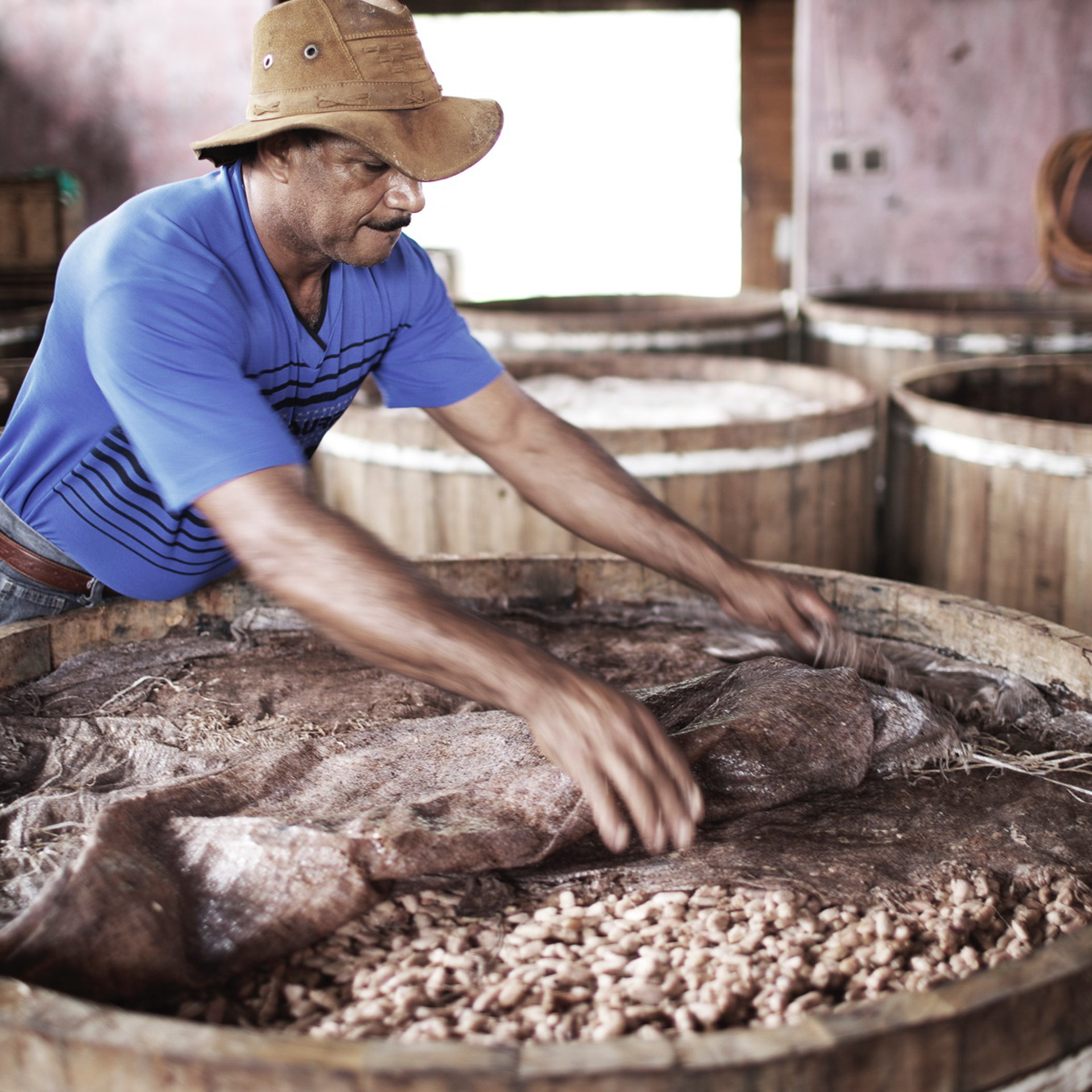 Cacao first spread to Europe from the Americas after missionary clerics gained a taste for chocolate drinks, which could be consumed without violating church fasting rules. In the 17th century, colonial powers cultivated cacao in new regions to meet the demand of public chocolate houses in Europe. By the 19th century, cultivation had spread to Africa. Belgians tried to establish cocoa tree plantations in their former colony of Congo, but completely failed in this endeavour, and instead brought beans from the Gold Coast (as Ghana was known at the time).
"When cacao began to be combined with sugar to create chocolate confections, an industry fueled by developments in the 19th century, the ground was laid for what today is a distinctive history of Belgian chocolate production," says Rosemary Joyce, a professor of food anthropology at Berkeley University. "There is clearly a kind of dependency or extractive relationship involved both here and in other cacao growing regions, where massive amounts of labour are invested to produce a luxury for distant, wealthy consumers."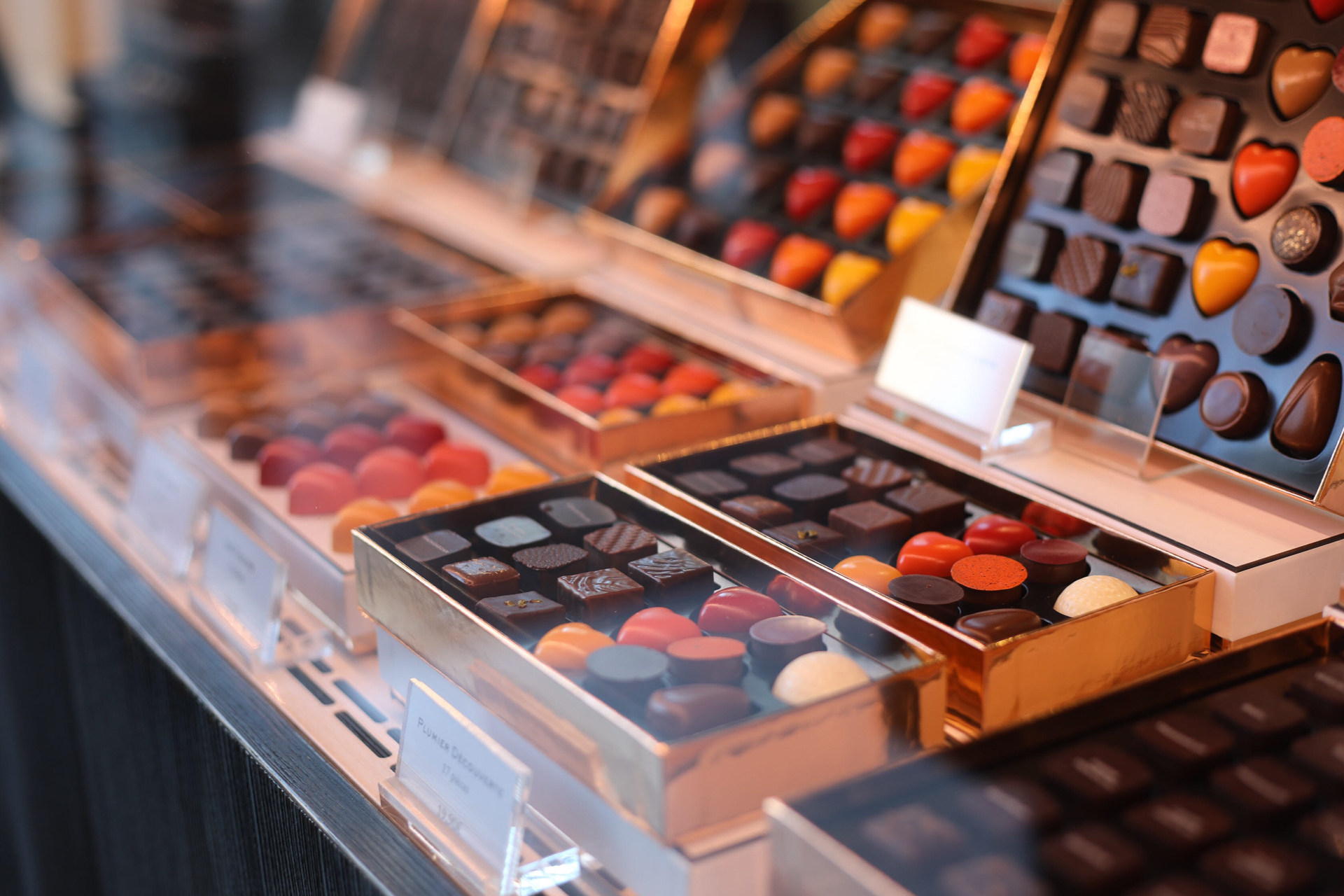 The mass production, which often relies on unsustainable cycle of cultivation and abandonment of land, has been hugely destructive for these tropical environments. According to reports, as much as 40% of the world's cocoa is grown in the Ivory Coast – a country whose rainforest cover has been reduced by more than 80% since 1960. This has had a significant impact on animals and their habitats when combined with the scale of pesticides being used. Many of the largest producers such as Nestlé promise to eventually have a zero net-deforestation, yet the results remain to be seen.
Nowadays, Belgian chocolate is also facing upturn at home. A number of the historic chocolate producers are being bought up by foreign investors, and there are concerns over whether this identity can be maintained. Guylian, established by Guy Foubert in 1958, is now owned by the South Korean company Lotte. Côte d'Or, set up in 1883, belongs to the American confectionery group Mondelēz, and earlier this year, Galler was taken over by the Qatari royal family.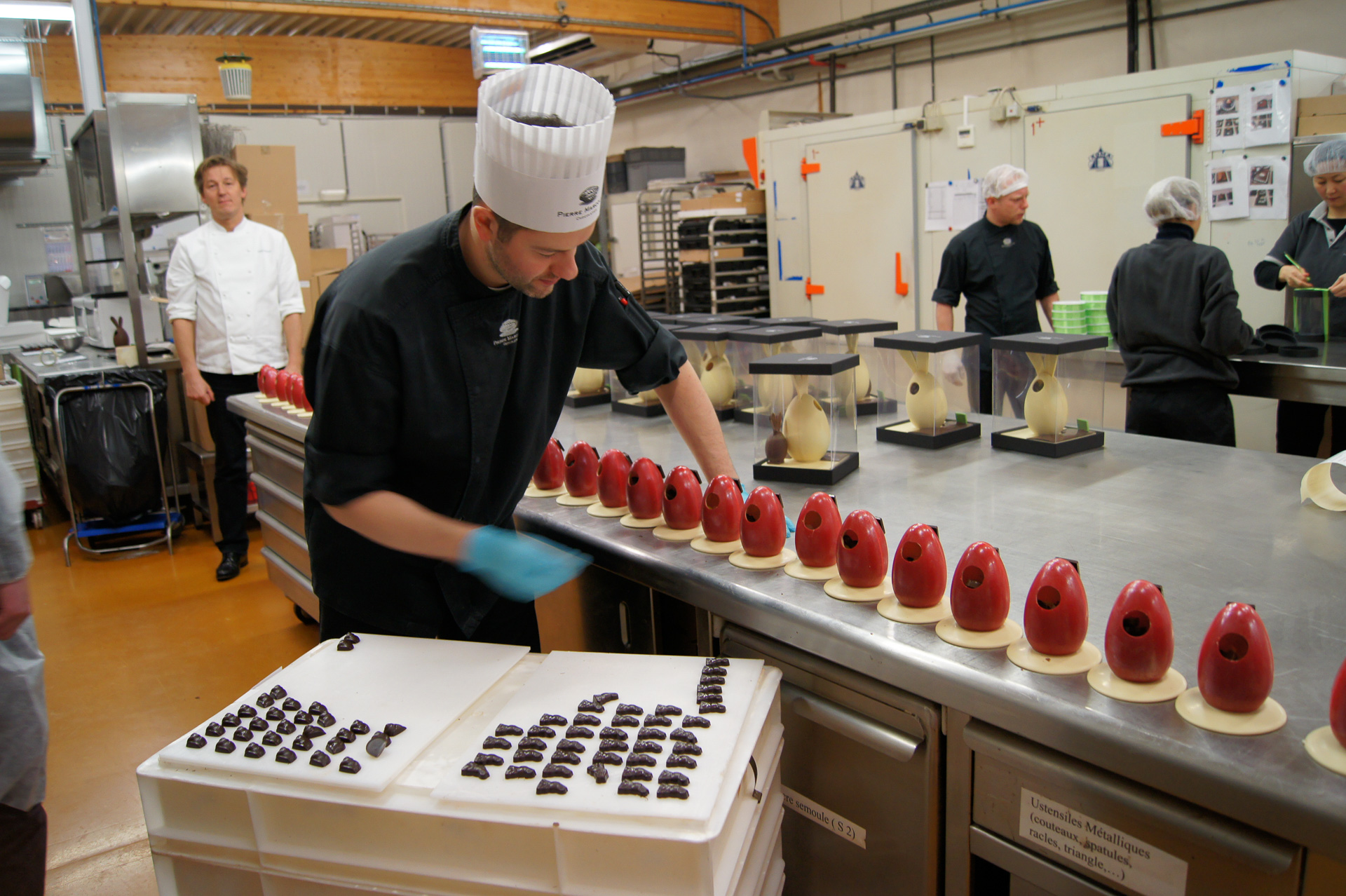 But Peter Scholliers, a historian who specialises in the social history of food in Belgium and Europe, thinks these changes matter little in a globalised world. "As long as the idea exists that Belgian chocolate is produced on Belgian soil, there will be no problem," he says. "And even, some Côte d'Or products are manufactured in Poland. Who cares, since the ingredients and the know-how are 'Belgian'."
Despite this tension between traditional and modern, some artisanal chocolatiers are thriving in the face of mass industry. Crunchy Iranian pistachio, sweet Brazilian mango, and Sri Lankan cinnamon are among the mouth-watering flavours on show at Pierre Marcolini's flagship store in Brussels. And then there's the signature "grand cru", a pure ganache made with a blend of beans from Ecuador and Cameroon, infused with Madagascan vanilla and coated in dark chocolate. It's edible jewellery.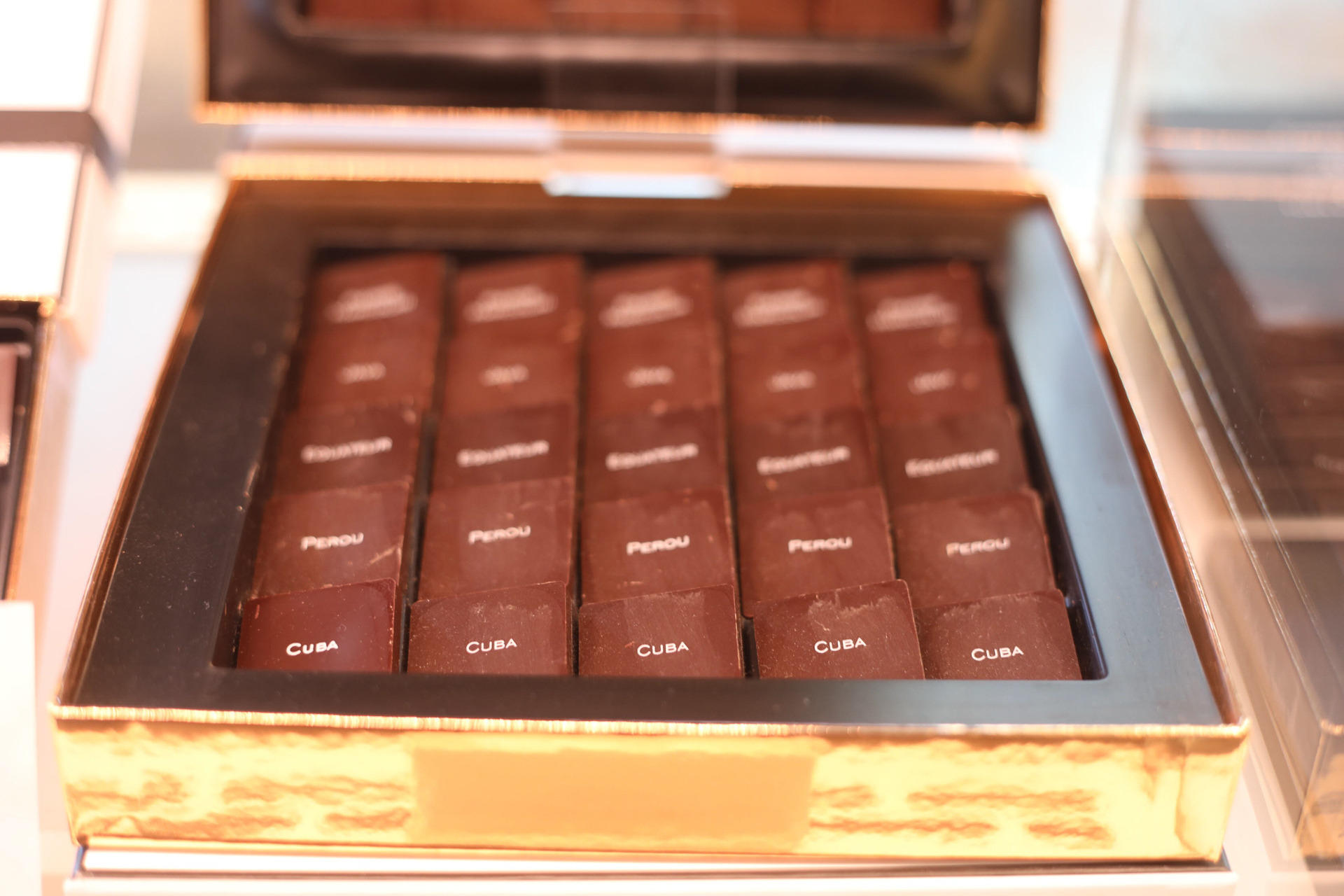 "We get these from the tropics: in the cacao belt," the manager tells me. "We go over these one by one. It's very important for us to be artisanal. There aren't many machines. "
Meanwhile, the annual Salon du Chocolat fair in Brussels draws some 30,000 visitors over three days each year. "Today, everything natural, authentic, and sustainable has become a major concern for consumers," says Patricia, of the fair. "People care more and more about what they eat, it's an ethical issue – if they can afford it."
It is not clear whether this really is ethical progress, or a cynical way for wealthy companies to increase their profit margins. But on its journey from faraway lands to family production, elite luxury to household staple, and artisanal tradition to foreign-owned industry, each cube has Belgium's social history written into it.
Peter Yeung is a roving freelance journalist. Keep up with him on Twitter .