"Addiction Doesn't Mean Destitution" | Lifting the Lid on Life in Luxury Rehab
From Zurich to Essex, a wave of high-end treatment centers have opened their doors.
"The whole thing is beautiful. They're on the coast, they have ocean views. They're private. The bedrooms have big walk-in closets and huge bathrooms. You'll get a masseuse, an acupuncturist and a private physical trainer," says Lauren Arborio.
You'd be forgiven for thinking that she was describing a plush Californian bolthole or a rejuvenative retreat somewhere in remotest southern Spain. The reality isn't so far from that. Arborio, an addiction specialist, is opening up about the reality of life inside a most curious modern phenomenon: The luxury rehabilitation center.
Billing itself as "the world's most exclusive treatment center," the Kusnacht Practice (where a 30 day stay costs around £250,000) is the prime example of a recent trend in high-end care services for wealthy individuals undergoing alcoholic or narcotic crises. As Arborio puts it, the Kusnacht, with its butlers, nutritionists, and pristine views of Lake Zurich, is a rehabilitation center "for the global 1%."
Arborio is the co-founder of Connections in Recovery (CiR), the consultation service she set up with Patty Baret. "Our company does consultation for addiction and mental health disorders and we help people find treatment; it could be getting them into rehab or finding a psychiatrist or a programme they can participate in," she tells me over the phone from her office in Los Angeles.
"The Kusnacht, with its butlers, nutritionists, and pristine views of Lake Zurich, is a rehabilitation center 'for the global 1%.'"
The process usually works like this. The family of a prospective CiR client—"We're not doctors here so we call these people clients, not patients"—will get in touch with Arborio or one of her colleagues and ask for the most suitable treatment plan possible to be drawn up.
This could involve the deployment of what she refers to as a "sober coach" or "sober companion", who will act as a one-on-one mentor of sorts, with the ultimate aim being to prevent potential future relapse. Day to day, they're employed to provide solidity and structure to the routine of people trying to free themselves from the grip of addiction. "A businessman might be shadowed by a sober companion during the workday," Arborio says. "Maybe it is a band member on tour who needs someone there to get them on stage and sober. These people need someone to get them to 12-step-meetings, travel with them, and keep them sober and safe."
Not every situation can be handled with such a focus on long-term goals. "A lot of the times, though, we get calls on an emergency basis. Can we get over somewhere ASAP and get someone to ER? Fly them to rehab? There's no time in those cases."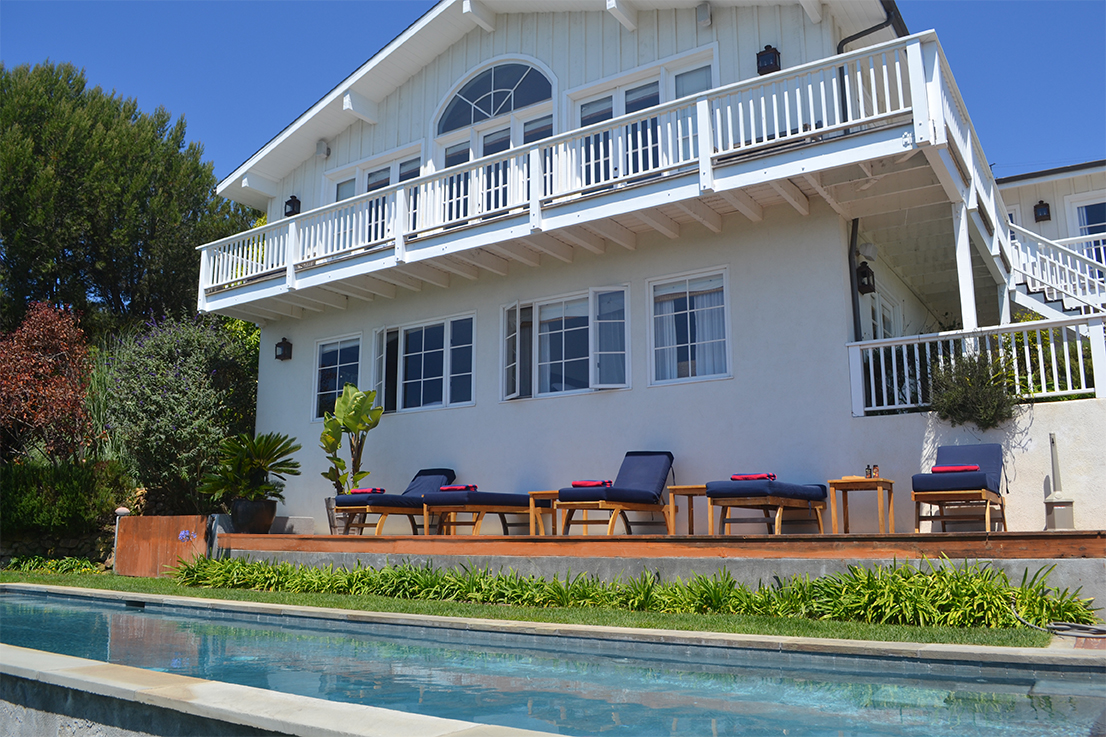 Rehab centers are an American invention. The National Institute on Drug Abuse (NIDA) claims that there are currently around 14,000 individual rehab clinics currently operational in the United States today. The very first of these, the New York State Inebriate Asylum was established in 1840. As the name suggests, alcoholism, and the effective management of said condition, was at the heart of the operation.
The quality of facilities may have changed since then, but what remains constant is the determination to understand that addiction—be it to alcohol, drugs, sex, shopping, or gambling— is something that can, with the right support structures in place, be managed and ultimately resolved. Those structures can include cognitive behavioural therapy programmes, holistically-minded wellbeing treatments, and intense and intensive detoxes.
Places like the Kusnacht, Cliffside Malibu, or even the Priory here in the UK, implicitly ask us to reconsider our own relationships to the concept of what addiction is and how it can manifest in the lives of those around us. "Addiction," Arborio says, "doesn't instantly mean homelessness and destitution and people are more aware of that than ever."
Addiction, it turns out, isn't the sole preserve of the poor: Even people who can afford to spend $75,000 on a month's stay at the East Hampton rehab-resort the Dunes can fall prey to the ravages of an all-consuming problem. And this is crucial when it comes to considering why centers of this kind have become such a prevalent part of the addiction sector.
"'Addiction,' Arborio says, 'doesn't instantly mean homelessness and destitution and people are more aware of that than ever.'"
The fact that these kinds of clients, or patients, depending on who is speaking about them, have such readily-available access to wealth leads them to both the initial addiction and eventually the recovery process. Arborio says that she's a lot of people who've "had money thrown at them," the future inheritors of wealth let loose in a big city with all the temptations and enablers that offers. These, she says, are the people who can't stop at two drinks or a joint. These are the people who, eventually, find themselves practising yoga in a log cabin in Aspen.
They are there because they have money and money turns temptation into reality. Money makes the tempting object viable and buyable. Money says "Yes" to things most of us have to say "no" to. Money buys free will. When it is absolutely necessary, money buys rehabilitation, too. And the rehab centers know this—it is their job to know this.
"The thing is, it might not be the best thing for your treatment," Arborio says when I ask how effective the luxury rehab model is. This is not to say that Arborio—or anyone involved in CiR or other similar programmes for that matter—is distrustful of the concept or the facilities themselves, but that she has a pragmatic view of their suitability for every client she comes across.
For some individuals, she thinks, the relative freedoms offered in these centers can, in some cases, hinder progress. "You might get too many outings, too much access to your computer or your phone," she says. Is it a case of offering these individuals a level of comfort they're already accustomed to, in order to ensure that the transition from home life to life in the center feels as 'normal' as possible? "Absolutely. That is what they want and that is what they're paying for. That's what gets them there," she says. This, in some ways, is good clinical practice; an individual in rehab, however plush the surroundings, is a patient who will, on some level at least, be forced to consider the relationship to the addiction, or addictions, in question. There is, however, a more troubling financial practise in play.
"With some of those centers, though, there's a feeling that the clients have so much money to spend that the centers don't want them to leave."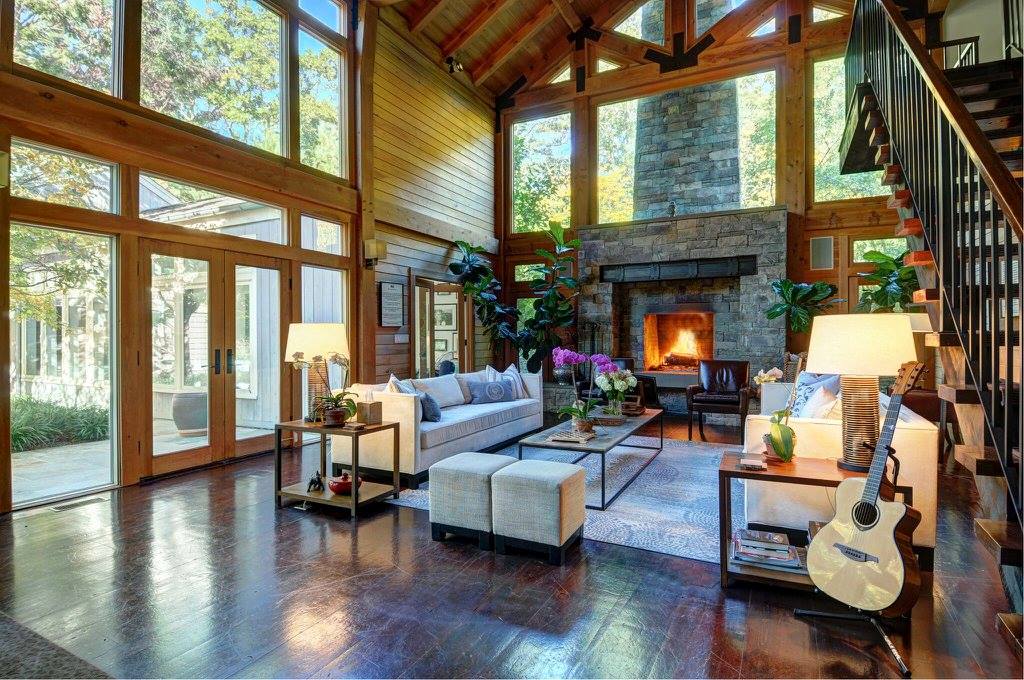 What, then, does your money get you? To find out I spoke to Eytan Alexander, the founder of the UK Addiction Treatment Centres (UKAT) group, who oversee the management of eight rehabilitation centers in the UK.

Patients at Sanctuary Lodge, an Essex-based recovery center run by UKAT, can expect to pay between anything from £3,500 for a 10 day stay, to £10,950 for a full 28-day detox. "It should be remembered that the cost," Alexander says, "their entire stay at full-board, including a room with en-suite, three home cooked meals a day, a full days worth of medically-supported detox or rehabilitation, therapeutic activities and ultimately, recovery from addiction."
Despite that price point, Alexander is keen to slightly distance the Lodge from practices like the Kusnacht, stating that "we pride ourselves on being able to cater to people from all walks of life without budget affecting the level of treatment the individual receives."
The use of the term "detox" in this context needs unpicking. For most of us, a detox might mean cutting back on bread for a few weeks, or swapping square meals for cold-pressed juices in anticipation of an eagerly-awaited holiday—a temporary measure taken to ensure an immediate outcome.
"For many patients, detox first step on the lengthy and difficult path to recovery. It is a path they'll be walking for the rest of their lives."
In centers like the Sanctuary Lodge, the meaning shifts slightly. "Detox is the process that comes first if the patient has a substance-based addiction that can cause physical dependency and physical withdrawal, such as seizures that result from alcohol addiction" Alexander says. For the extended team at UKAT, detoxification concerns the process of removing toxins from the body in a safe, secure, and professionally supported environments.
Detoxification is the process of removing toxins from the body and should be carried out in a safe, secure and professionally supported environment. For many patients, this is the first step on the lengthy and difficult path to recovery. It is a path they'll be walking for the rest of their lives. The post-rehab stage of being "in recovery" as Alexander puts it, is indefinite.
What follows is a closely tailored, individualized programme that is the result of studied assessment carried out by doctors, nurses, support workers, and therapists. A typical day at Sanctuary Lodge will involve breakfast and medication, therapist or peer led meditation, a session of group therapy, one-on-one therapy, and time for an alternative, non-talking based therapeutic activity such as yoga or Auricular acupuncture. It is a curious mix of the holistic and the clinical. It is a full day's work.
And this is the point: however luxurious the surroundings may be, however much freedom or otherwise you're afforded, however good the massages are, any individual who finds themselves in an environment like this—whether they've been recommended it by a professional like Lauren Arborio or have referred themselves—is there to begin a course of intense work. It is work that, sadly, costs a lot of money, intensive interpersonal labour that our under-funded, overstretched NHS cannot afford. Work that, rightly or wrongly, can only be undertaken by a certain kind of person, with a certain kind of budget.
This, perhaps, is why the so-called luxury centers exist; with their plushness, their physical closeness to high-end hotels, they offer a kind of easing into a process that is demanding, uprooting and immensely difficult. Facing up to yourself isn't easy for anyone, regardless of how much money might be billowing around your cavernous current account.
They ask us to put a price on our health. Only we know how much we're prepared—or able—to pay.