Go Incognito | We Spoke to "The UK's Best Paparazzo" About Where to Holiday if You Value Your Privacy
Famous or not - this is how to travel under the radar
Photo: Blake Kirpes
Harry and Meghan. Gigi and Bella. Bey and Jay. Everywhere the gods of the celebrity world travel they're stalked by cameras. You don't even have to be an A-lister to value your privacy – but it's a luxury which is increasingly hard to find. Stroll onto a beach pretty much anywhere in the world and there'll be at least ten people hosting their own private smartphone shoot. If your face is remotely recognisable, you'll end up being snapped by an intrigued fan. If it isn't, you'll probably end up in someone else's picture anyway.
And then there are the places where the actual paparazzi hang out; the places you go to be seen. St Tropez. Barbados. St Barths. Mykonos. Nikki Beach. Any of the 'photo-free' branches of the ever-expanding Soho House empire. These destinations and their surrounding areas are crawling with lens-laden men after their next big pay cheque. A singer with a multi-million pound record deal emerging from the sea in a skimpy bikini. A power couple taking their first romantic weekend break (read: they can't keep their hands off each other) on a 60-foot superyacht. A naked Lord of the Rings actor paddle-boarding around with his equally famous girlfriend. You get the gist.
So in case you don't fancy being background fodder in hundreds of camera rolls – or you're genuinely worried about being seen – here are some tips from 'Britain's best paparazzo' and a luxury private tour planner. This – ladies, gentlemen and famous people – is how to travel incognito.
How the Paparazzi Find People Who Don't Want To Be Found
Paparazzo George Bamby has made a living snapping people who do venture into paparazzi hotbeds (deliberately or not). And by the sounds of things, you can't trust anyone. "I get tip-offs from hotel owners, bar staff, restaurant staff, airline staff, family, friends, their agents, all sorts," says Bamby.
But this twenty-year paparazzi veteran doesn't really need a tip off to track you down. According to him one picture on social media is all it takes. "A lot of these people advertise themselves on Instagram and Twitter," he says. "We look at the pictures and we can zoom in, look at hotels, landmarks, signs, all sorts of stuff and find clues about where they are." From David Beckham to Dawn French to Coleen Rooney – Bamby has made a living from being able to find people who don't want to be found.
But there are tricks to sussing out which kind of establishment will value your privacy – and which will rat you out. "It all boils down to the general manager and front desk staff," says Jules Maury, a private tour planner at luxury travel operator Scott Dunn. "Most top hotels will go to every length to protect the privacy of a VIP if you have requested this and will generally offer privatized parts of the hotel, secluded villas in the grounds and have a closed-door policy to the paparazzi."
"We look at the pictures and we can zoom in, look at hotels, landmarks, signs, all sorts of stuff and find clues about where they are."
Some countries are better than others too. Monaco, for example, is the only place in the world where the paparazzi are banned – according to U2's Bono it's his favourite thing about the place: "no fucking paparazzi." According to Bamby, if he was to get caught chasing you there he risks getting locked up: "I just pretend I'm a birdwatcher though." He's not joking.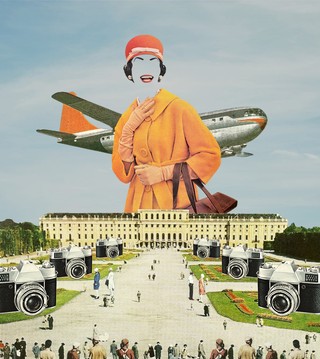 How to Hide in Plain Sight
If you really do find yourself getting pursued by a cameraman, there's only one thing for it: stop running. These guys are trained at tracking people down. Speedboats and motorbikes won't stop until they get what they want. Bamby once followed someone from Cardiff to London to Mauritius. It was worth the £2,500 flight because he knew he'd get at least four times that from his editor.
Another big faux pas if you don't want to draw any attention? Wearing incognito clothing (seeVictoria Beckham every time she goes to the airport). "I'm instantly like, who's that" says Bamby. "The last time it happened, I saw a woman walking around in the middle of the day with a big hat and sunglasses on when it was really cloudy. So I followed them – and it was Meg Ryan."
Rather than covering up, Bamby's recommendation is to: "just be yourself and blend in with the crowds." Acting nonchalant is the only way to trick these people at their own game. "The more famous the celebrity, the less bothered they are" observes Bamby. "And the more Z list they are, they're the ones that get pissed off. Because it just makes them feel more important."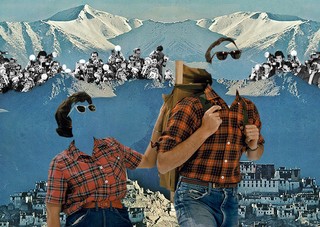 Where To Travel If You Really Want to be Under the Radar
According to Maury the places which regularly feature on front-page splashes – "host celebrities and secretly encourage the attention" and are to be avoided at all costs. But privacy comes at a premium these days no matter where you sit on the Sunday Times Rich List.
Which is why for Maury the only way to really avoid the crowds is to pay for it. In a big way. "My advice is that exclusivity is expensive and if you want total privacy then it is better to book a villa or private house or take over a lodge or yacht exclusively," she recommends. "I always feel a boat is the ultimate in privacy in the right place."