Illustration: Joshua Hanton
A Magical Mystery Tour of Ibiza
Producer and DJ Mark Barrott steps off the beaten track and experiences the mythical island at its very best.
Illustration: Joshua Hanton
"Remember what it felt like waking up on the first day of the summer holidays? Remember that feeling of having a whole summer spreading out ahead of you? Remember how you felt when you realised you had infinite possibilities and no boundaries?" That, Mark Barrott tells me, is how Ibiza can feel for adults. "If you're open-hearted. If you're open-minded."
Barrott is a producer and DJ who swapped Britain for Berlin and now divides his time between Uruguay and the most beloved of the Balearic Islands. He runs the imperious International Feel record label, releases incredible music under the 'Sketches From an Island' moniker and oversees the music at La Torre, an Ibizan institution in the making.
Just as importantly, Barrott has a deep, bordering-on-spiritual affinity with Ibiza itself. Talking to him about this magical, mystical, mythical place is an education in the poetics of place. His deep fascination and adoration is evident.
The Ibiza that Mark loves so much is a world away from the bottle-strewn streets of San Antonio's West End, or the gargantuan superclubs like Amnesia, Space and DC10. His island is quieter, more contemplative, and rich in outstanding natural beauty. This is the Ibiza that's always been there, the Ibiza that was a hippy retreat in the 60s, the Ibiza that's always attracted holistically-minded hedonists.
A few weeks before Ibiza becomes the world's number one party destination again, we asked Mark to take us on a guided tour of the island. The message, he says, is simple: "Step off the beaten track. Get inquisitive. And then get even more inquisitive. When you're here, days don't work like they do elsewhere."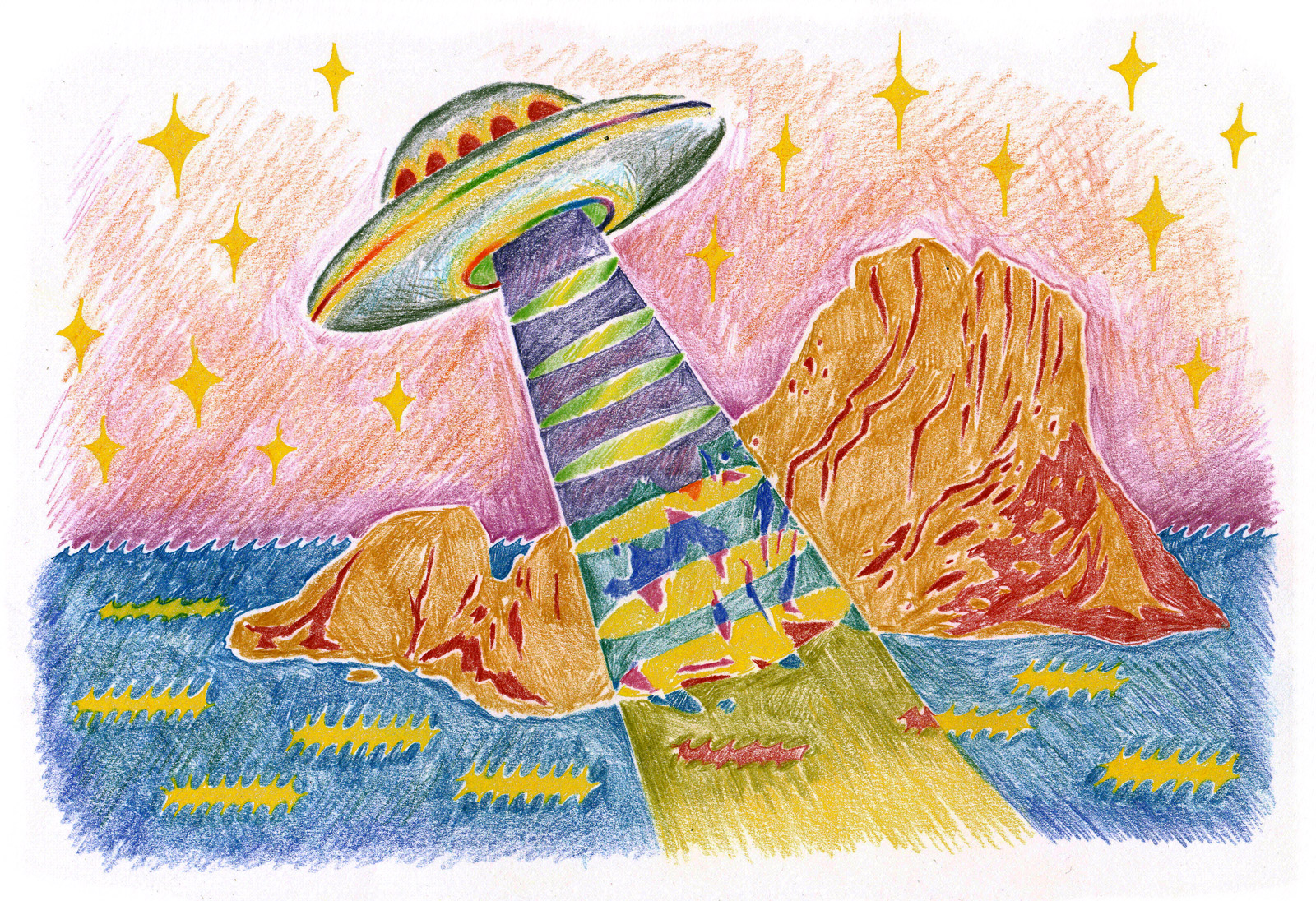 Let's start in one of the island's wilder areas, up in the Northwest. The topography here is really interesting; it is wild and uninhabited. My physiotherapist was telling me recently that as part of a long walk round the island you'll find places up here that are abandoned. There's no electricity, no draining, no water, and no one's lived in them for 30 or 40 years. He said he got the feeling he was walking on paths that maybe a dozen people a year step on.
That's the joy of Ibiza. The island's small enough that you can skirt the perimeter in hour, but there's so many differences in climates, microclimates and vibes. Even the Ibicenco dialect in the North is very different to the Eivissenc in Ibiza Town which is just half an hour away. Where I live, we're a mile from a sign that claims to be the exact center of the island. There's a woman on our street, which is rural, who's never seen the sea. Can you imagine that? She's 80 years old and she's never seen the sea.
Up there in the Northwest, you'll find a place called Portixtol. It's a hidden enclave, with a Robinson Crusoe vibe. There are incredible views of this secluded bay with nothing there but fishermen's huts, so if you go down you'll find this perfect secret little lagoon.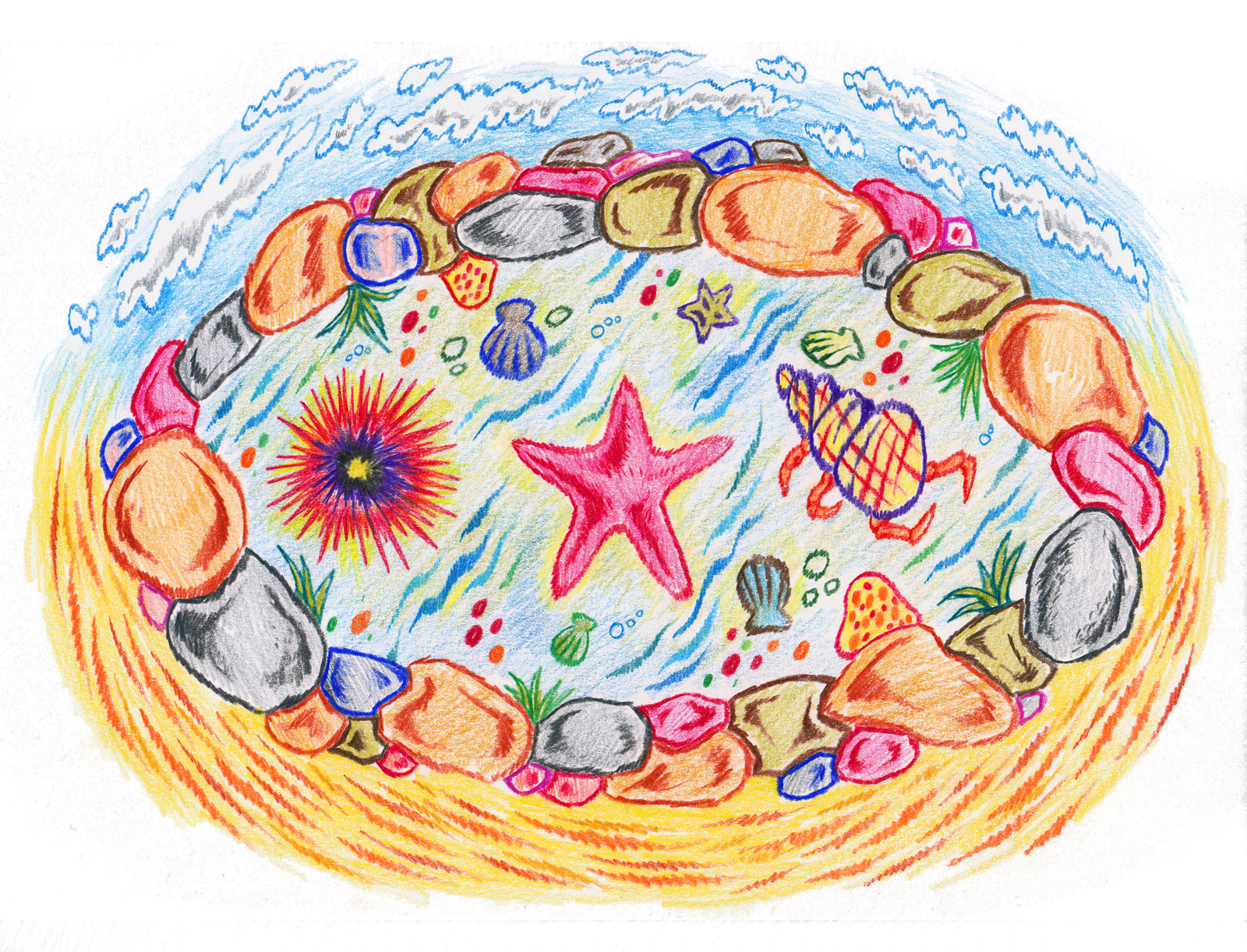 A landmark worth visiting down south is La Torre de Savinar, which is the tower that overlooks Es Vedra. Es Vedra has a myth surrounding it with UFOs and being the third most magnetic place on the planet after the north and south poles. It's iconic, like the white cliffs of Dover or the Loch Ness Monster – it signifies Ibiza.
Hungry after that? Head do Cala D'hort where you'll get the best paella on the island at a little family restaurant on that beach. Just down the road from there – well, a 30-minute hike away – is where you'll find Atlantis, another mystical area. There are caves there and hippies still live in them. These are areas you have to put a bit of effort into getting to but they're worth it.
My favourite secret beach is one even I get lost trying to find. Go North through the town of San Miguel, up to the church of St. Vincent, there you'll see a load of municipal bins. Head up the ridiculously steep and windy, rock-strewn path, and there you drop into this incredible beach. I've taken people like the musicians Tornado Wallace and Telephones there when we were recording the Jose Padilla album, So Many Colours. I've been on that beach at the very height of summer and not seen more than six people on it. The swimming is wonderful, too—you're in an enclosed bay.
After all that sunbathing, you'll probably want a quick change of scenery. If you start from San Gertrudis in the center of the island and you go the back way to La Torre you pass through a village called Forada, and every Saturday there's a local produce market. You can watch DJs, eat vegetarian paella and see lots of local characters. Forada is a wonderful thing.
I've been on that beach at the very height of summer and not seen more than six people on it.
For other food options, there's a wonderful restaurant called Casita Verde—they have an open day every Sunday at the ecological center geared toward sustainable living. It's on the western edge of the island's interior so relatively easy to get to. Near my place in Santa Gertrudis, there's a great spot called Wild Beets. I'm vegan and to me that is like Michelin star raw, vegan cuisine. All organic, locally sourced food. Truly fantastic. Just up from there is the Picadeli; great for picking food up on the hoof. There's homemade pesto, local organic wine, salads. That's owned by the team behind La Paloma, who do wonderful pizza and falafel. It's down in San Lorenzo; you'll need to book in the summer.
You can't do Ibiza properly without a little music, and a recent tip from Phil Mison—who used to be resident at the Cafe Del Mar in the early-90s, so really gets the artistic spirit of the island—is a new audiophile bar near Ibiza Town, modelled on those suburban ones in Tokyo. It's called Petit Pereyrat. There's an amazing sound system and people like Pipi—one of the original Ibiza DJs alongside Alfredo and Padilla—are in charge of the music policy. It's high-end, niche and brilliant.

La Torre is becoming an iconic place. Peter Gooding and I – more Pete to be honest, is curating great stuff. Harvey is coming, Gilles Peterson, too. It is a boutique hotel that is attention-to-detail driven. There's great food, great music. The sunset is splendid, too.
And there's Pikes hotel of course, which is one of the island's most iconic spots. You'll know it from the "Club Tropicana" video. That's the bastion for the originals. Mark Broadbent is doing great things there. He curates it on a Sunday and they run from midday to midnight. La Torre plays that kind of early Del Mar, Balearic thing, what we think of as the "spirit of Ibiza," but Mark will play anything; he plays whacked-out, trippy psyche, horror themes, anything goes. He puts it together with integrity and panache. Then there's Harvey's Mercury Rising party. You either think it's an older guy who is a bad wedding DJ or a life-changing event. That's the joy of Ibiza, right there.