Five Free Adventure Apps Guaranteed to Make Your Summer Better
From route-planning to star-gazing, these free downloads will help you get more from your trips
A lot has been written about the benefits of the enforced digital detox that comes with going camping, hiking or cycling somewhere remote. But just because you've got a phone and a data connection, doesn't mean you have to spend hours on Zuckerberg-owned apps. Going off grid can be good for you, sure. But tech can also enhance the experience of exploring the far-flung corners of the world.
Take these five excellent free apps for example – far from distracting you, or detracting from the sense of adventure, these will actually help you get more out of your trips this summer.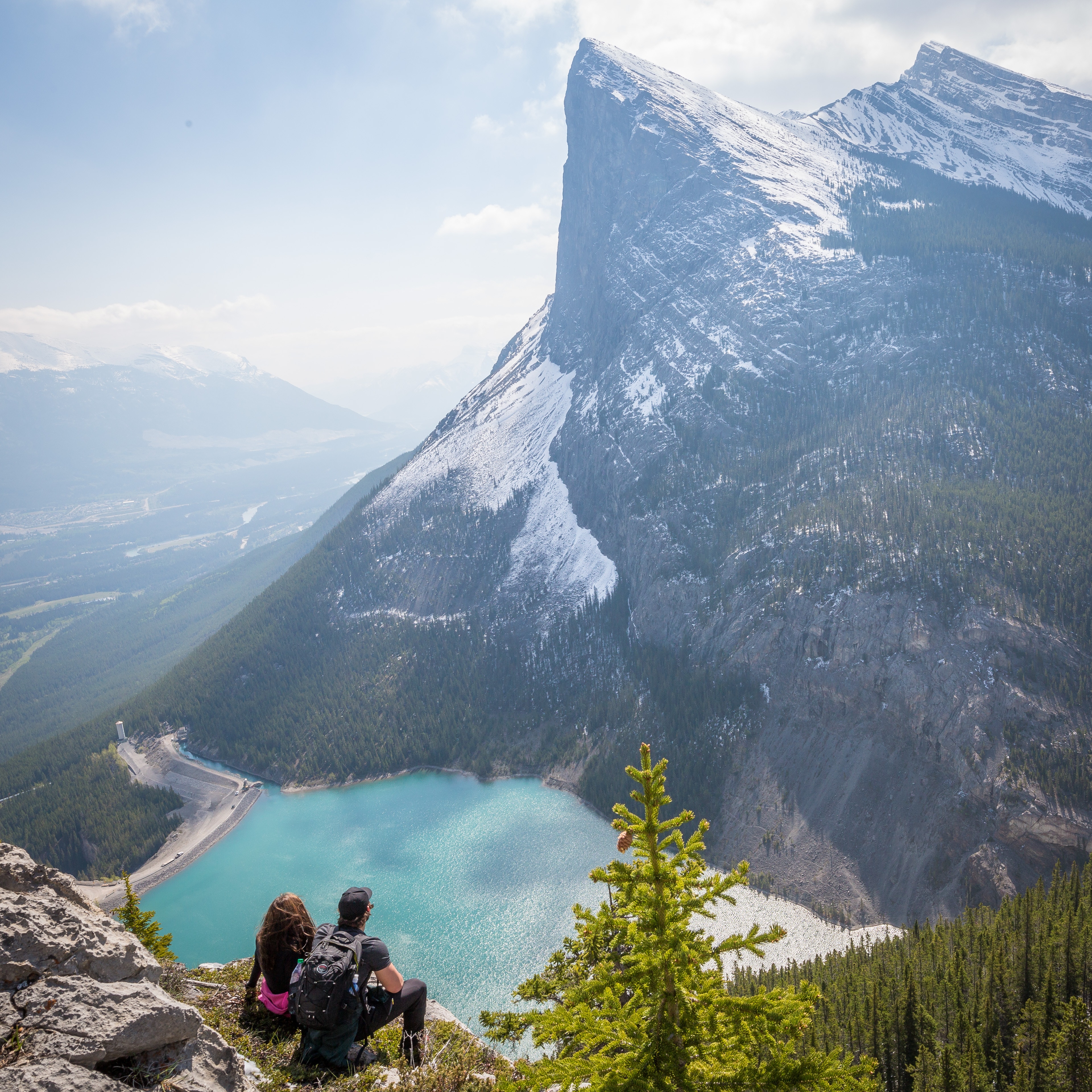 Best App for Route Planning: Komoot
On the surface, Komoot looks like any other activity-tracker app. But while this Berlin-based mapping service will give you all the standard info (distance covered, average speed, metres climbed and so on) where it really comes into its own is route planning.
Fire up the app, select your chosen activity (mountain biking for example, or hiking) and Komoot will show you a whole range of 'highlights' in your area. If you're looking at mountain biking this might be a challenging section of trail. Select hiking and you might see paths with amazing views or a particularly photogenic waterfall. Uploaded by fellow users and accompanied by photos and notes, these highlights are recommendations from people in the know – giving you local tips that guidebooks or other apps may not know about.

Komoot can then automatically plot you a route that includes one or more of these suggested sections, linking them automatically. Better still, it maps road surfaces and trail types. So if you're looking to go mountain biking it will prioritise singletrack over tarmac. If you're hiking, you won't get directed down a busy trunk road.
The app is free, and comes with one free geographical area of your choice. But you do have to pay for further maps, or you can get the whole of the world for £29.99. It's more than worth it for the wealth of information though. If you're exploring somewhere new, it's invaluable. No wonder Komoot frequently tops the iTunes download charts in its home country.
Download Komoot for iOS here or for Android here.

Best App for Stargazing: Night Sky
If you're lucky enough to end up somewhere with little light pollution this summer, then you'll probably find yourself staring at the stars and, if you're anything like us, wishing you knew more about what the hell you were looking at.

This is where Night Sky comes in. Point your phone at the sky and Night Sky will label all the celestial bodies you can see, as well as a whole bunch you probably can't. It overlays the visual display with constellation names and even drawings of the characters they're supposed to represent (which, as anyone who's ever tried to pick out Orion knows, isn't always obvious from the stars themselves!)

Clicking on individual planets, stars and galaxies will bring up vitals stats and links to Wikipedia pages so you can read more, and you can even see satellites tracking across the sky. Photographers will find it useful that you can move forward in space-time – you can predict where the milky way will be appearing for your long exposure shot for example – and you can scroll right back to the 1500s if want to check out what the sky looked like back in Galileo's day.

Best of all is the awesome augmented reality feature that lets you blend the info from the app with the view of the night sky from your phone camera, so you can match up the names to the actual stars in front of you.
Download Night Sky for iOS here or for Android here.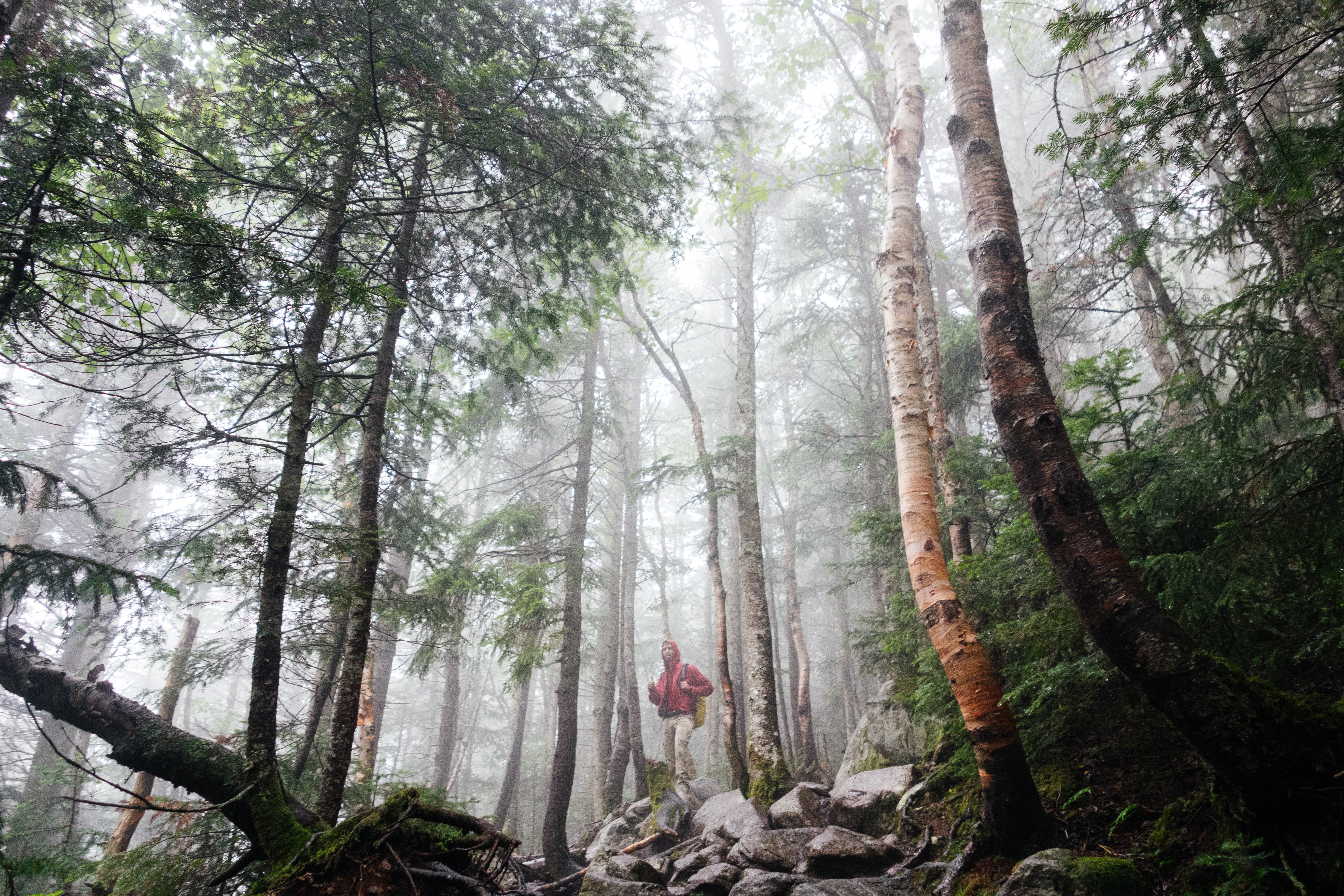 Best App for Weather Forecasting: Yr
Trying to get two adventure lovers to agree on which weather app is the best is a bit like persuading two ferrets to share a sack nicely. There are so many variables involved in predicting the weather that it's pretty much impossible to find one that's right all of the time. But having used it for a long time, we're going to stick our necks out and say that we think Yr, the Norwegian weather forecasting service, is the best.
The interface shows you temperature, wind speed, direction, cloud cover and precipitation as a simple table or a self-explanatory graph, and the latest version even gives you a visual representation of the days ahead so you can scroll through watching the sun rise and set as the weather rolls across your phone screen.
Yr, which means 'light drizzle' in Norwegian, compiles data from a whole load of different sources and satellites, but chiefly relies on the Norwegian Meteorological Institute. Unsurprisingly, given that the weather in Norway can literally be a matter of life or death, it receives a fair bit of government funding.

That's not to say the Met Office or the BBC do a bad job – Auntie's predictions are actually impressively accurate. But when it comes to hour-by-hour forecasting in an easy to read format, the Norwegians have got it nailed. And anyway, where would you rather get your weather info from, the country that produced Scott or the one that produced Amundsen?
Download Yr for iOS here or for Android here.
Best App for Mountain Biking: Trailforks
For serious mountain bikers conventional route planning apps can often be frustrating, especially if you're into downhill. All too often trail types aren't listed and there's no distinction made between cross country riding and enduro itineraries. You can easily find yourself spending a whole day on a route rated 'excellent' that's just on fire roads.
That's where Trailforks is different. Built by the guys at PinkBike, the world's biggest mountain biking site, it's made solely with serious mountain bikers in mind. Perhaps more importantly however, its maps are populated by mountain bikers, the bulk of whom are enduro or downhill riders. In practice what this means is you get detailed guides to the trails around any given location and regular updates about the condition they're in.
Perhaps understandably given the amount of work involved, mountain bikers are quite protective over trails that they build themselves. But because Trailforks makes you prove "ownership" of a trail before you upload it to their system, riders trust it. So alongside publicly listed routes you'll also find a whole load of trails that you'd probably never see anywhere else – homemade or "private" trails whose builders are happy to share them with this close-knit community.
Download Trailforks for iOS here or for Android here.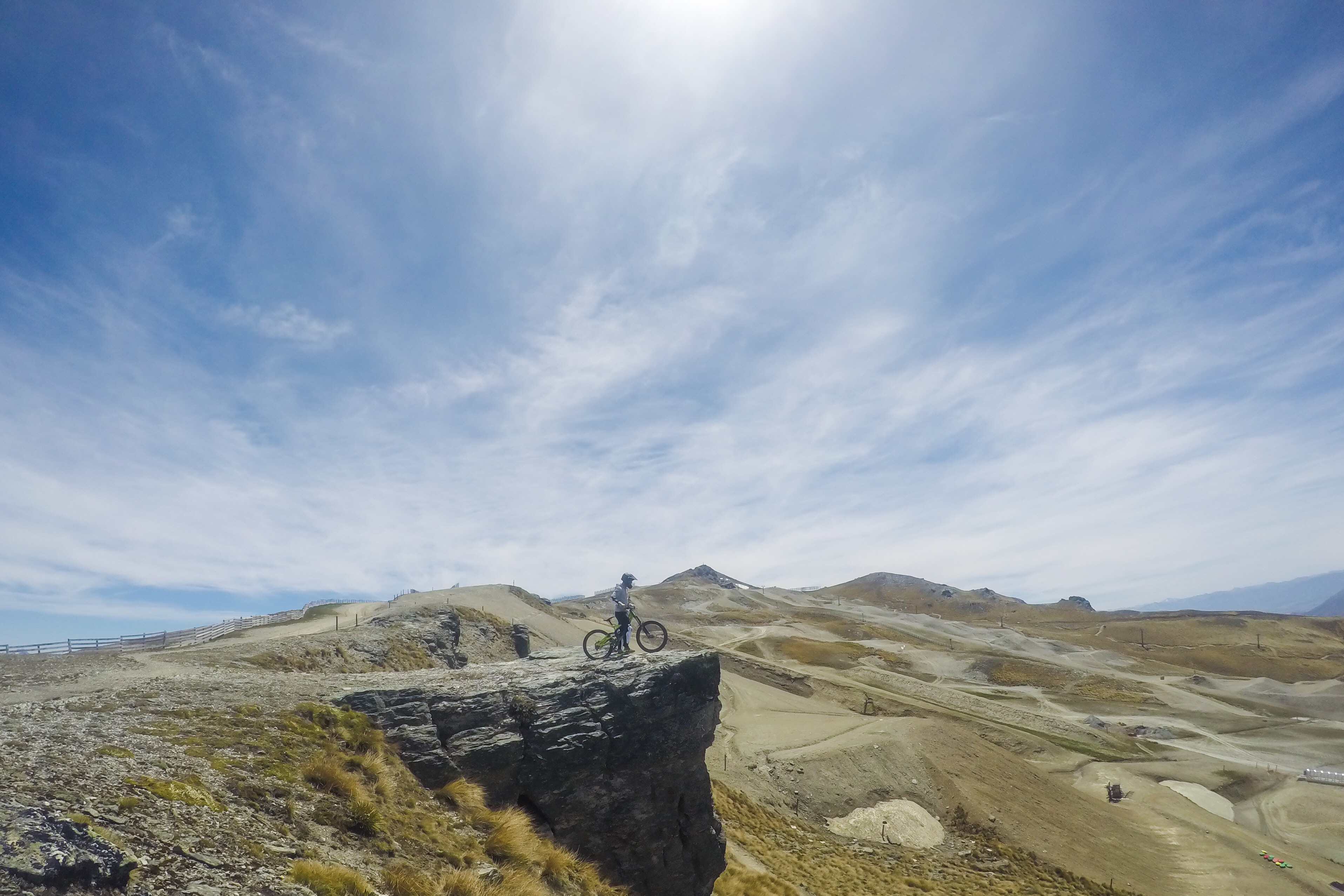 Best App for Mountain Info: Viewranger
Like Komoot, Viewranger is a route planning app, that lets you plot a hike, run, cycle or mountain bike ride from A to B. While it doesn't have the highlights feature, it does have a couple of others that really stand out – and for this reason we're fans of both.

The first, slightly geeky one, is that you can download actual Ordnance Survey maps with Viewranger and overlay your routes onto them. It will cost you £2.08 a month for a subscription, but you get a whole load of detail about heights, contours and so on, that regular online maps don't provide.

Viewranger also lets you plot routes for a whole range of more unusual activities, including kayaking and even snowmobiling(!). But the best thing about this app, and the reason you'll find yourself getting it out in the pub as well as on the trails, is the Skyline augmented reality function.

Hold your phone up to the horizon and Viewranger will overlay the names and the heights of the mountains around you. Want to know what that pointy looking peak is called? Just check your phone. It works in cities too, labelling high buildings and points of interest. Give it a go next time you're standing next to The Shard, and try not to crack a smile.