Sampling | Barcelona with Gui Boratto
Sao Paolo's own Gui Boratto tells us where he hangs out in his number one summer destination
No-one knows nightlife better than the world's best DJs and producers. Which is why we decided to pick their brains for this new series, which gives you a sample of where they would choose to spend their time.
Hailing from Sao Paolo, Gui Boratto has packed quite a lot into his life so far. The producer and DJ, best known for spine-tingling big-room tech-house anthems like "No Turning Back," "Beautiful Life", and "Gate 7", used to be an ad man. Then he became an architect.
Now he divides his time between honing his craft in the studio and flying around the world for gigs. His upcoming schedule sees the Brazilian joining the dots between Amsterdam, Dublin, and Montreal in the space of a few weeks.
Jet-setting Boratto spends most of his summer in Barcelona, where the summer season kicks off in earnest with the return of one of best-loved festivals in the dance music calendar: Sonar. This weekend he'll be playing the annual Kompakt party at Nitsa alongside labelmates including Rex the Dog, Michael Mayer, and Thomas Fehlmann. If the imprint's previous soirees are anything to go by, it'll be the kind of night where sweetly melancholy memories are made. And probably lost, too.
Just before the festival kicks off in earnest, we asked Boratto to guide us the bits of the Catalan capital he cares for the most. There's cold beer, jazz, and big, fat chunks of fresh tuna. What more could you want from a weekend away?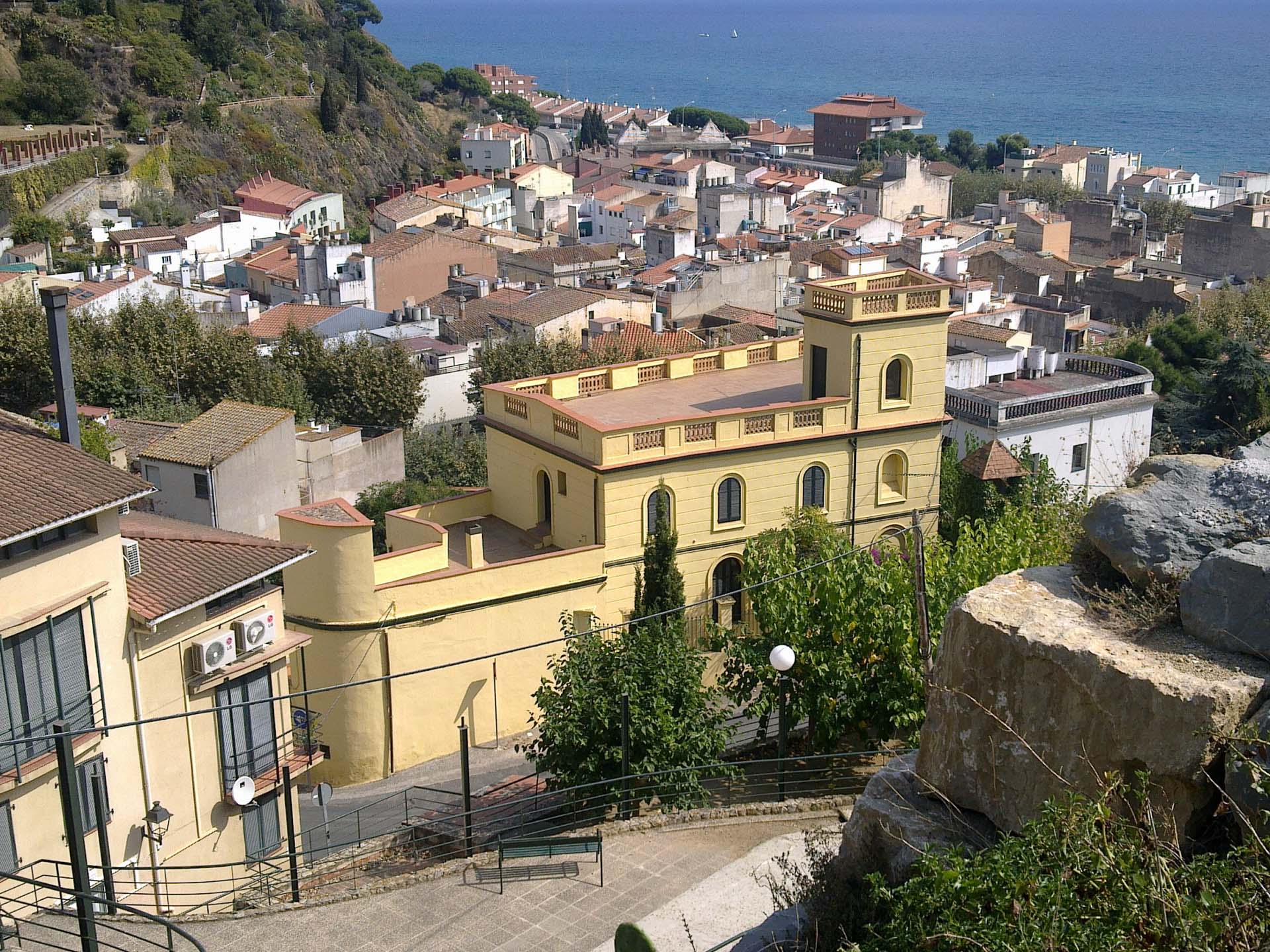 Where would you go in Barcelona for an end-of-tour blow out?

I'd definitely head for the beach at Caldes d'Estrac. In the 20th century it was a spa resort for the wealthy, so it has a good vibe. Catch it at the right time and you'll have the place to yourself—no people, just sea and sand. It's accessible by train, but driving there is much easier in my opinion.
What's your go-to spot for a hangover-blasting, healthy breakfast in Barcelona?
If I'm hungover in Barcelona and want to try and stay semi-healthy, then I'm making the trip to Mercat de La Boqueria to buy some fresh seafood. The gambas de Palamos, to be specific; my favourite kind of shrimp. On certain days, you'll find a stand on the right hand side as you enter with incredibly fresh, big, and fat tuna. I'd get the toro—the belly—and do sashimi at my place. My wife and daughter love it.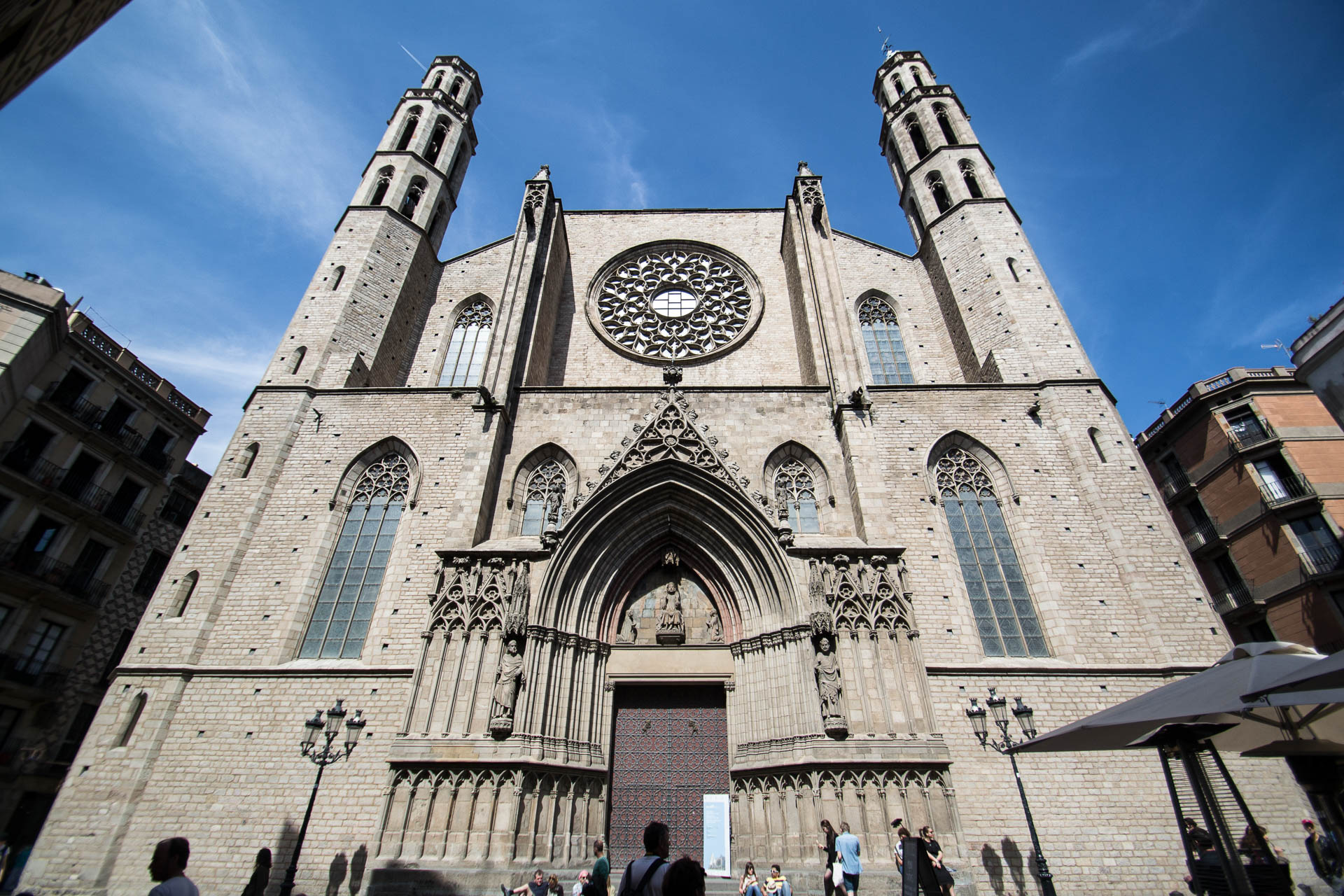 Where would you take your mum for lunch if she turned up unannounced?
When mum's in town, I'll take her to my favourite tapas place in the city, Paco Merlago . The crab, known here as Txangurro, is my favourite bite, but I love the the 'montaditos de steak tartare' and the deep fried ball of squid they call an 'Obama'. Very creamy. She'd probably rather go to Botafumeiro , a traditional and pretty touristy restaurant. It's big enough that you don't need to book ahead and everything they serve is at least good.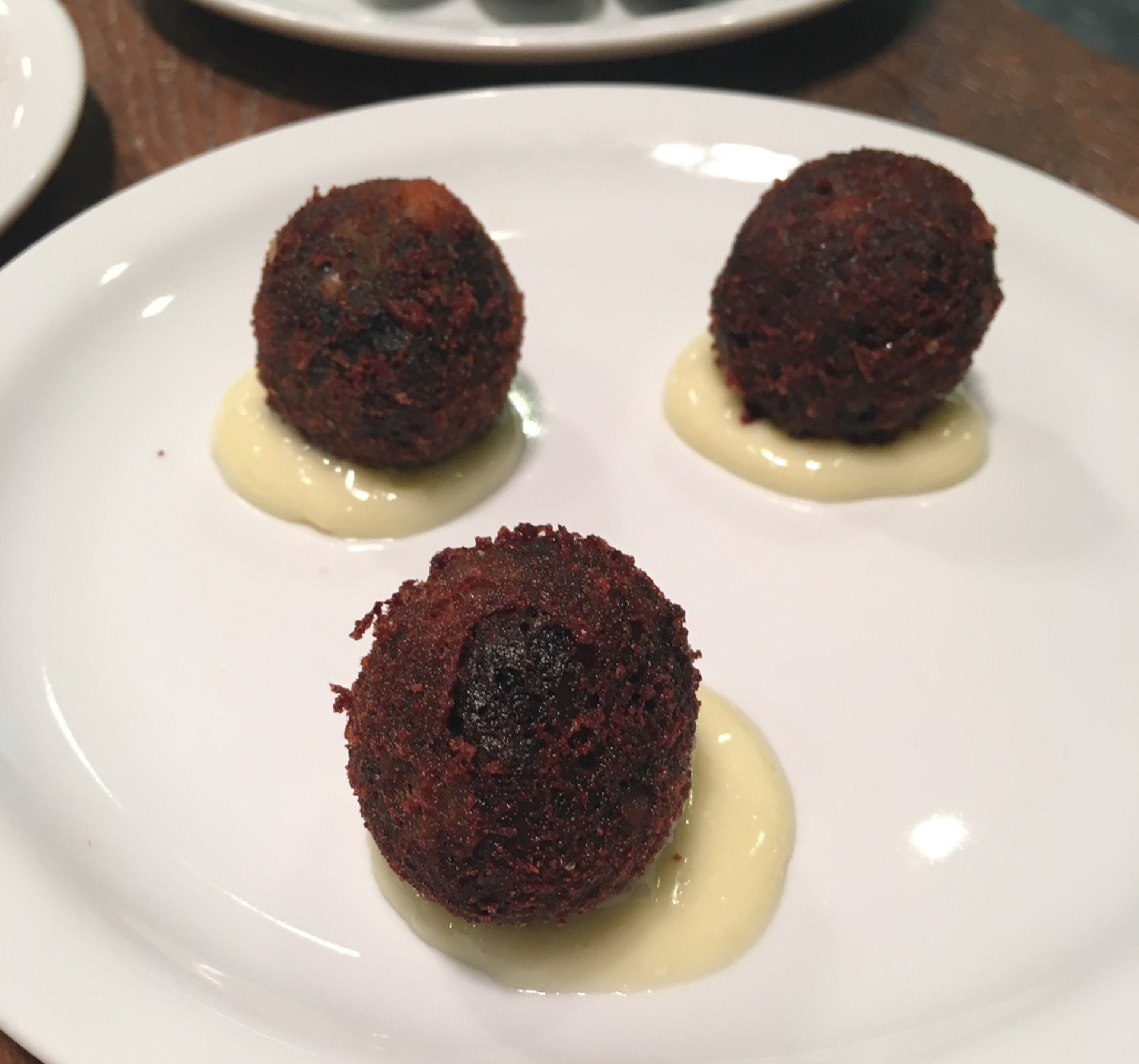 What's your drink of choice when you're in Barcelona?

I spend a lot of my time in Barcelona in July and August when it gets very hot, and when it's very hot, nothing beats a freezing cold draft beer. Preferably Estrella Damm or Moritz.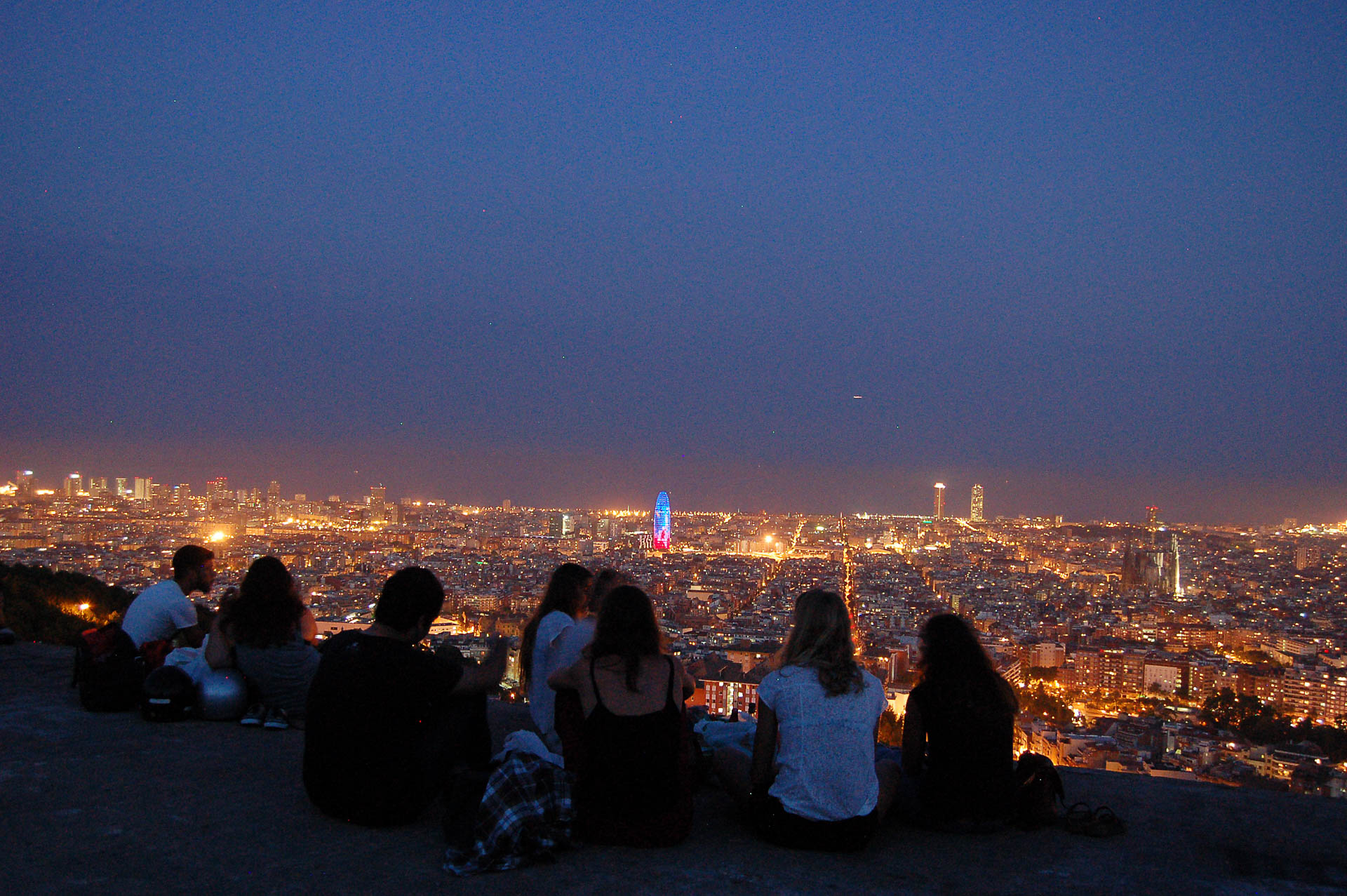 Where's the best place to see the sunrise (or set)?
For sunrises and sunsets, you'd do well to beat Bunkers del Carmen, which has the most incredible views in the city. It's an old military base that was used to protect the place from Franco. Getting there involves hopping on the V17 bus to the final stop, and a little hill climbing after.
What's your favourite place to go crate-digging in Barcelona?
Most of my favourite second hand record shops have gone, unfortunately, but there's still Wah Wah Records Supersonic Sounds and Discos Paradiso , both of which are nice. If you want older stuff, Wah Wah is your best bet.
Where would you go to listen to live music?
I don't just spend time in nightclubs, and love an evening at Harlem Jazz Club . The musicians there are all unknown newcomers who are very talented. There's usually two or three acts on a night, and the place is very intimate.
You've got an afternoon off in Barcelona, where do you go?
I might visit the Sagrada Familia, which is a really unique place. I cried a lot the first time I did the audio guided tour round it, actually. But it is always busy so when I want to run away from the world for a while I go to Santa Maria del Mar cathedral. It's an introspective and peaceful place that offers a cooling defence against the 37 degree afternoon heat too.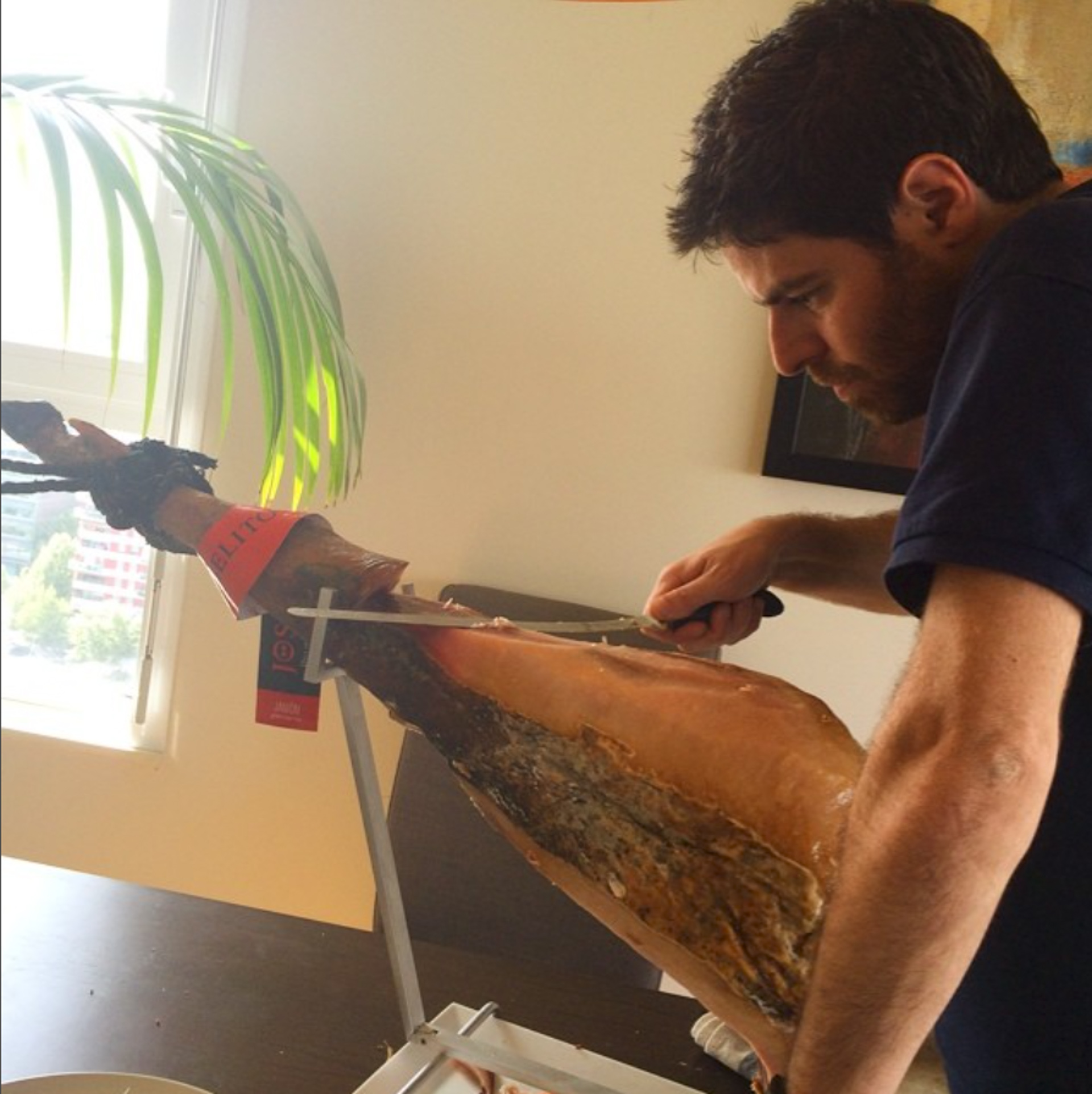 Where would you go to cure pre-gig nerves?

Some people relax at spas, but for me the best way to settle pre-set nerves is at my apartment, slicing ham. As odd as that sounds. As soon as I arrive in Barcelona I get a whole leg of cured ham from a special place in El Bom called Vila Viniteca . They do a wide range of incredible types of Jamón Ibérico de Bellota. There's nothing more relaxing than spending a few hours cutting it for my family and friends.
Gui Boratto is a producer and DJ, represented by Kompakt. His new album, 'Pentagram', is out on 15th June, and his latest tour starts in Warsaw on the 16th June. Catch him on his travels on Instagram.