Fully Charged | Testing the New Mini Plug-in Hybrid in Colombia's Cartel Country
Our motoring expert takes the new, eco-friendly Mini Countryman on an epic pan-American road trip
With 'The Road Less Travelled', we aim to cover cars a little differently: putting them through their paces by seeing if they can handle a real adventure. This month, motoring journalist Leon Poultney heads out to Colombia with the new Mini Countryman Plug-in Hybrid, hoping to get to Ecuador in-tact and in-budget.
It is around 36 degrees and almost 100 percent humidity on the balcony of the Hyatt Regency hotel in Cartagena, and I'm chatting with Andreas Lampka, Mini Germany's Head of Communications, and the man behind their epic, 10,000-mile Pan-American drive from Dallas to Patagonia.
"How on earth did you get this signed off?", I ask. "I bought it up at the very end of a meeting, we all voted for it and everyone agreed," he explains. "But it wasn't until I started planning it that my bosses realised it wasn't the 2,000 mile Carrera Panamericana race, but a 10,000-mile journey through most of South America," he chuckles.
"No amount of blisteringly strong Colombian roadside coffee can stave off the fatigue of such a punishing drive…"
By all accounts however, the journey so far has been less of a laughing matter – fraught with lengthy border crossing procedures, superfluous paperwork, innumerable backhanders, shipping delays, and the general chaos that's attached to transporting three electric Mini SUVs through a selection of, let's say, unconventional countries.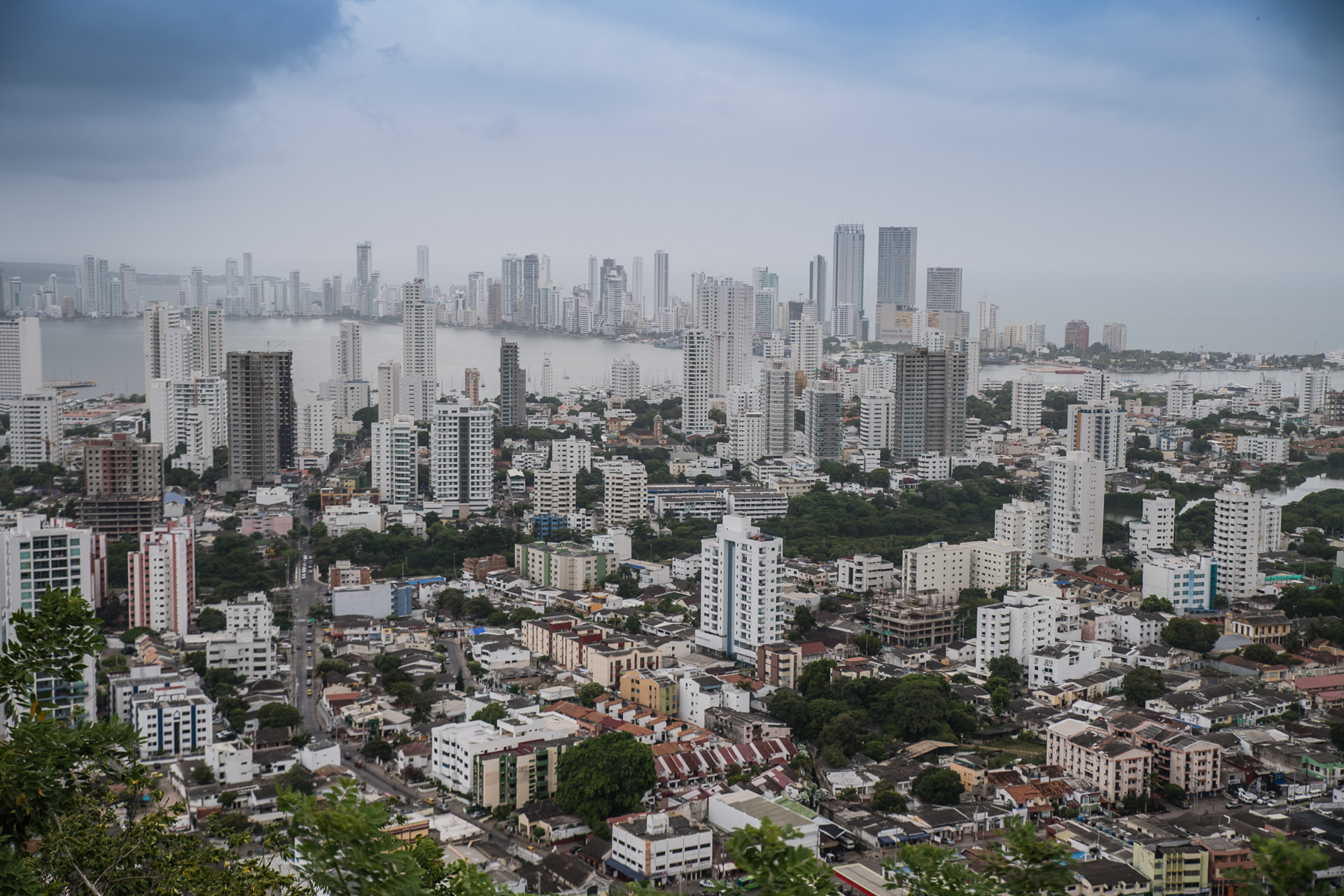 Captive in Cartagena
Rather than spend a couple of months attempting to complete the entire Pan-American trek, Mini has invited Amuse to complete one section of said trip – a 1,000-plus mile trip that meanders through the heart of Colombia and briefly crosses the border into Ecuador.
Our journey begins in Cartagena, on the northern coast of Colombia. More specifically, it begins in the Hyatt Regency on Cartagena's 'Little Miami' strip, a thin slither of land, officially named the Bocagrande, which juts out into the Caribbean Sea.
It turns out that the trip is behind schedule before we start, due to shipping issues from Panama. The port officials cite storms out to sea, administrative delays, and other such excuses as to why the three Minis have been stuck on a ship for thirteen days, as opposed to the proposed two.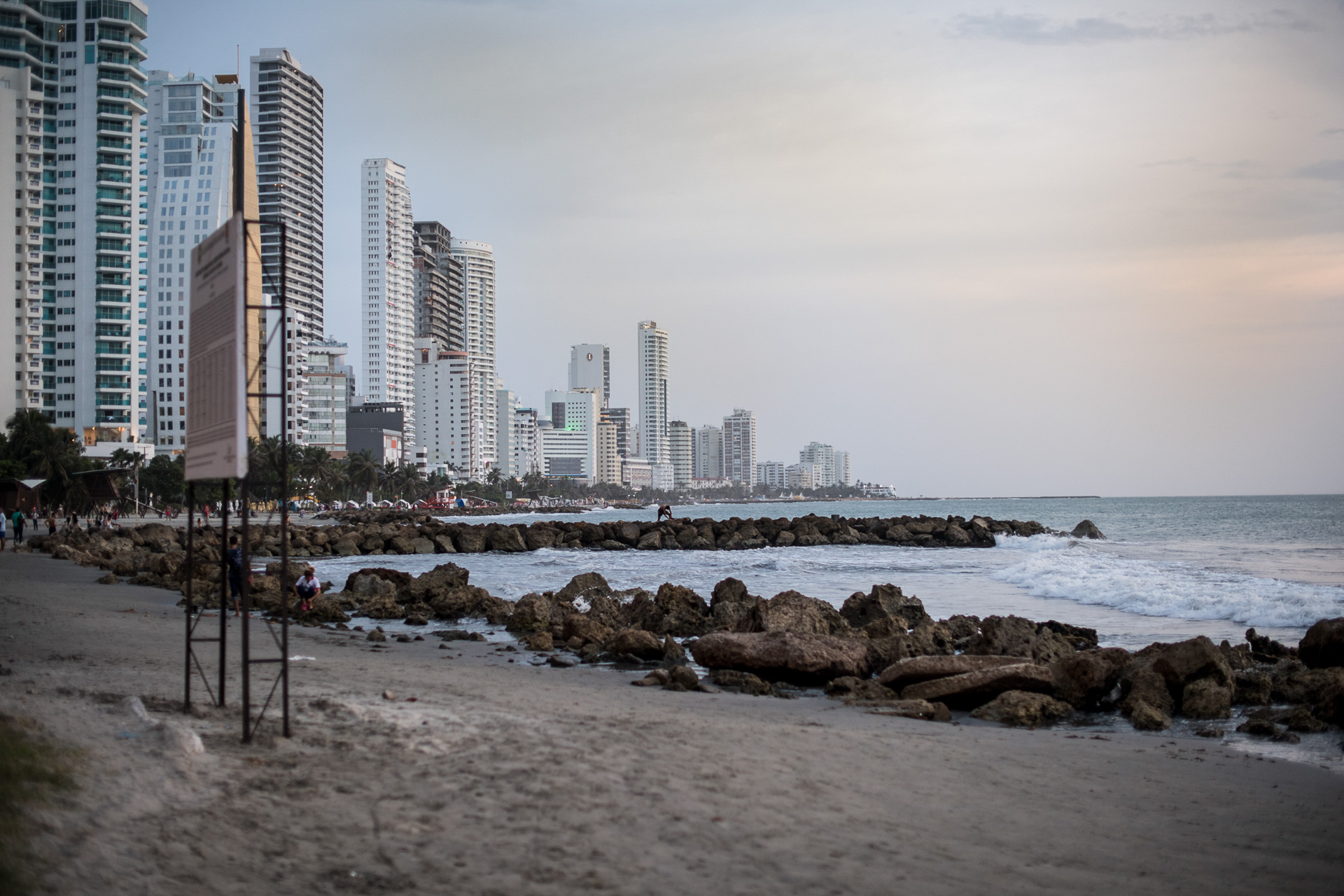 The mood among the crew is sombre, as daily trips to the docks only lead to empty promises about the delivery of vehicles, but it gives us some time to explore the city.
Cartagena is split between the old and the new, with the beautiful streets of the walled city, built around 1614, just a short hop from the glass-fronted monoliths of the Bocagrande.
These cobbled alleys and ancient buildings make for the most vibrant day and nightlife in the city, with numerous bars, graffiti-fronted cafes, and hidden restaurants attracting the majority of tourists.

But taking in the various narrow calles and carreras during the day is just as fun, with the UNESCO heritage site offering tax-free living for a year to those occupants of the area with the most beautiful, flower-laden balconies.
The result is an area that's awash with colour and history, while grid-like formation makes it easy to meander for hours and discover something new with every turn.
At night, we take in the Shoreditch-esque surrounds and fusion cocktails of the Alquimico Bar, dodge prostitutes, enjoy some authentic salsa action in Café Havana and purchase knock-off Cohiba cigars from the numerous street vendors that buzz around the city streets.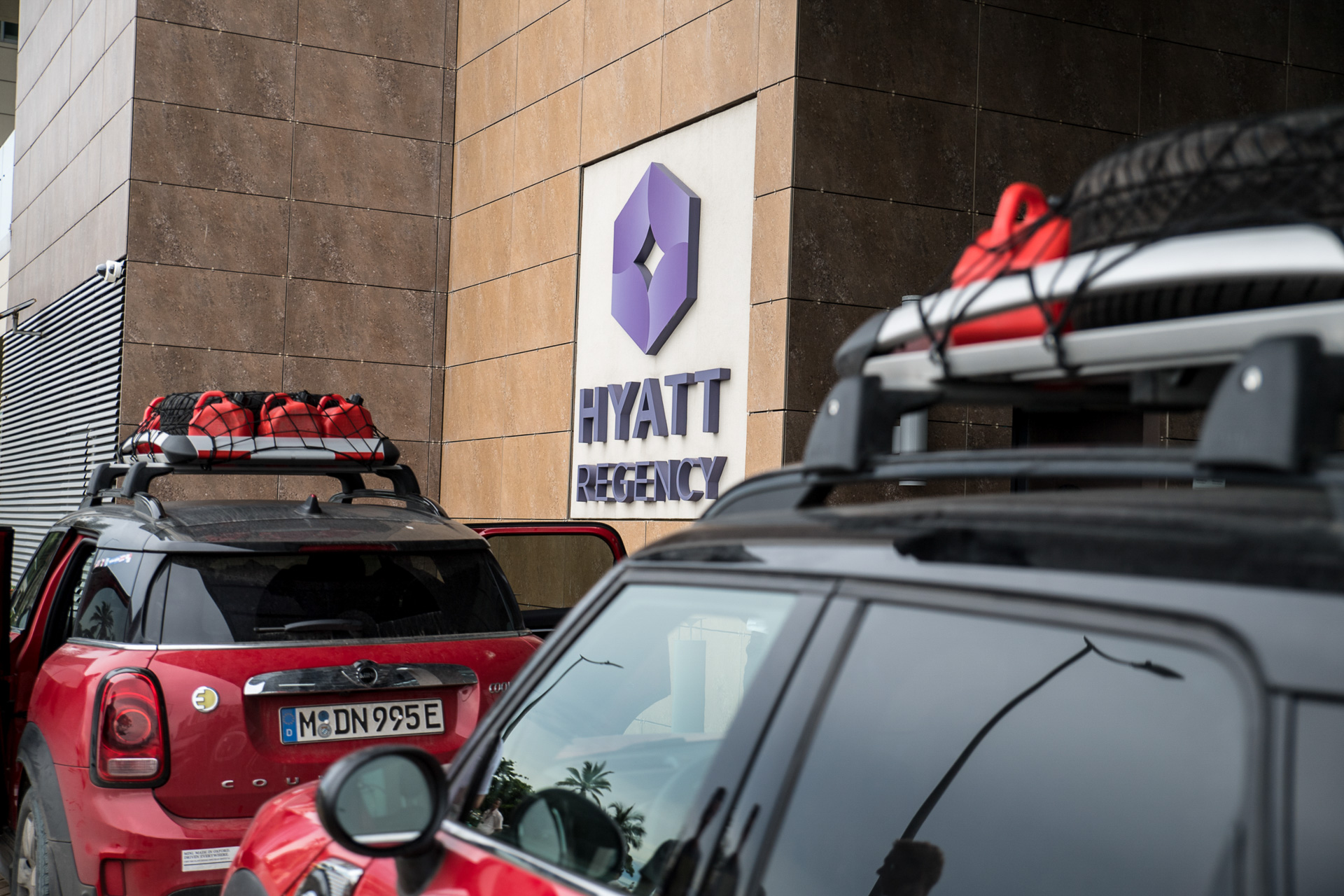 Mad Dash to Medellín
We rapidly realise that nothing happens particularly quickly in Colombia, be it checking in to a hotel room, ordering lunch, or releasing three Minis from the port of Cartagena.
The major delays in clearing customs mean that the remainder of the expedition is now on an extremely tight schedule, and by the time we see the bright red hatchbacks pull up outside the hotel, we only have a couple of hours of daylight left.
Because of this, we now face a 400-mile hack south towards Medellín, which Google Maps suggests should take a solid 12.5 hours without a single stop.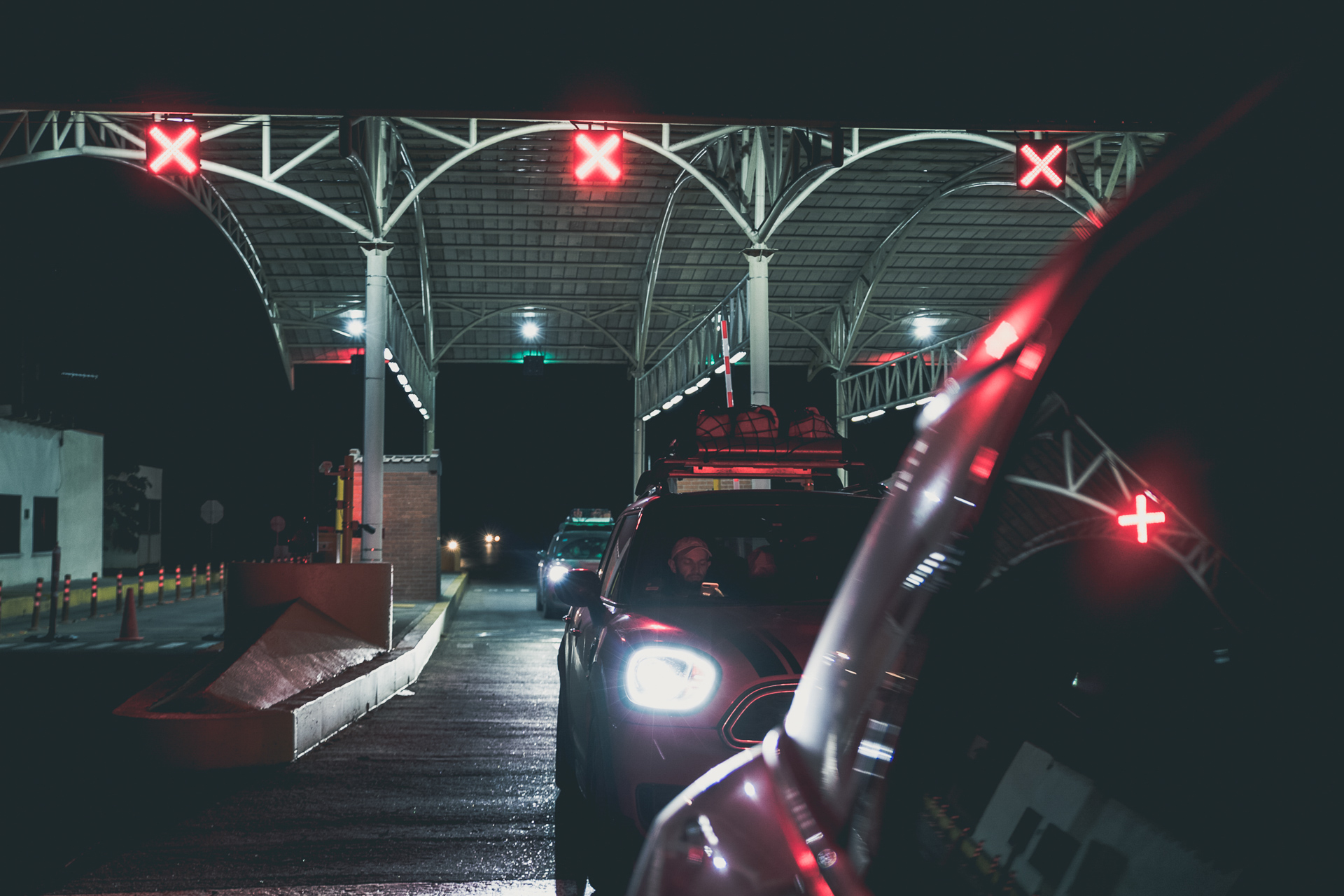 Alas, that estimated time of arrival would slowly creep up with every slow lorry, errant donkey, broken road surface, lorry pile-up and road-wrecking landslide encountered along the way.
No amount of Red Bull or blisteringly strong Colombian roadside coffee can stave off the fatigue of such a punishing drive and to add insult to injury, the journey has devoured any time we could have otherwise spent enjoying Medellín's buzzing nightlife.
The metropolis that was once labelled "the most dangerous city on earth" by TIME Magazine has now transformed into a creative hive of colour and activity.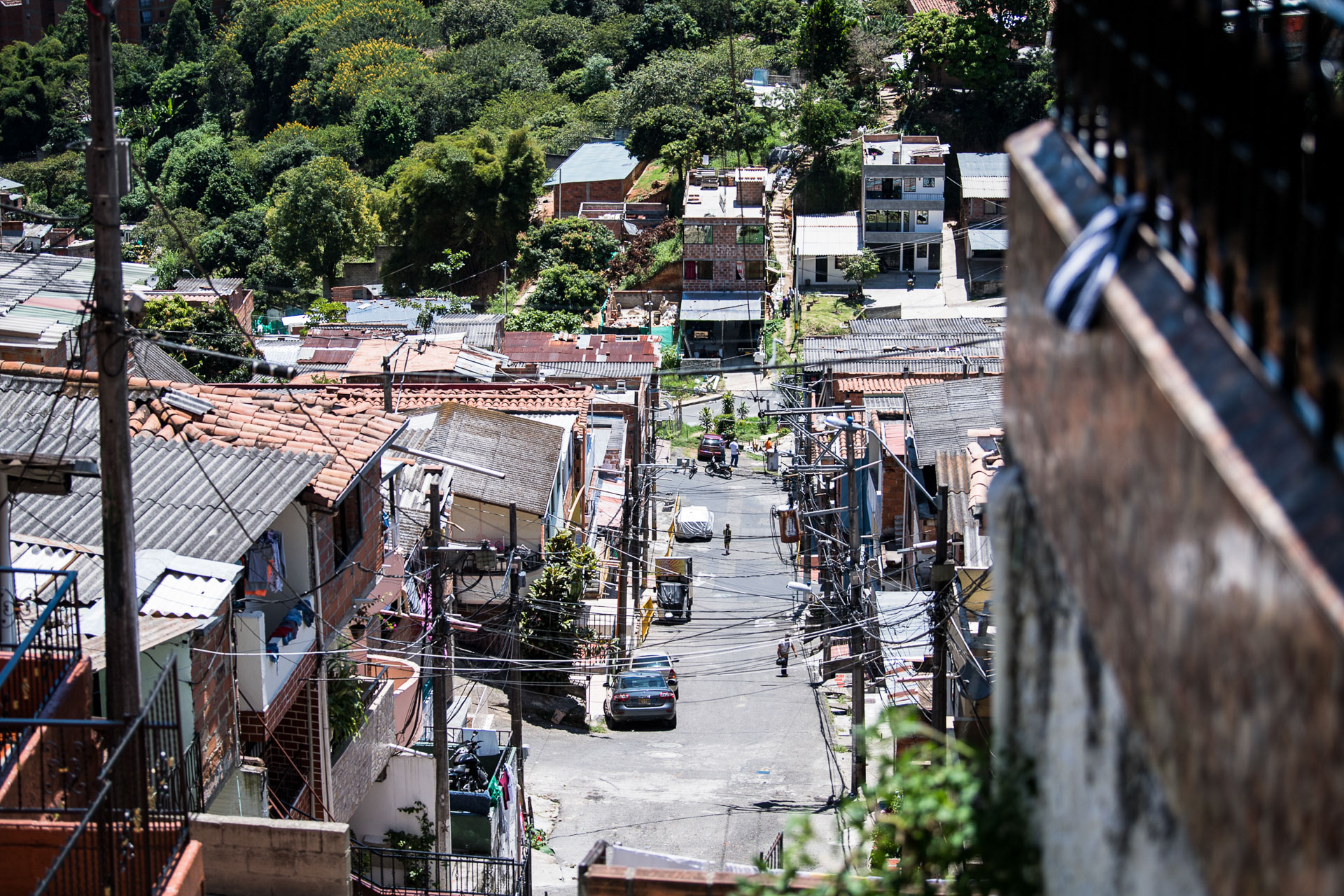 An extensive public transport system now connects the many barrios and neighbourhoods that once served as recruitment camps for Pablo Escobar's notorious cocaine empire, allowing residents to commute to newly created jobs.
Granted, tourists still arrive in their droves to indulge in the gruesome history of Colombia's warring drugs cartels (recently made even more famous by hit Netflix show Narcos). But Medellín is now so much more than that.
Museums, bars, award-winning restaurants, stunning public spaces and boutique hotels now thrive in the lush green valley, nestled between two Andean mountain ridges.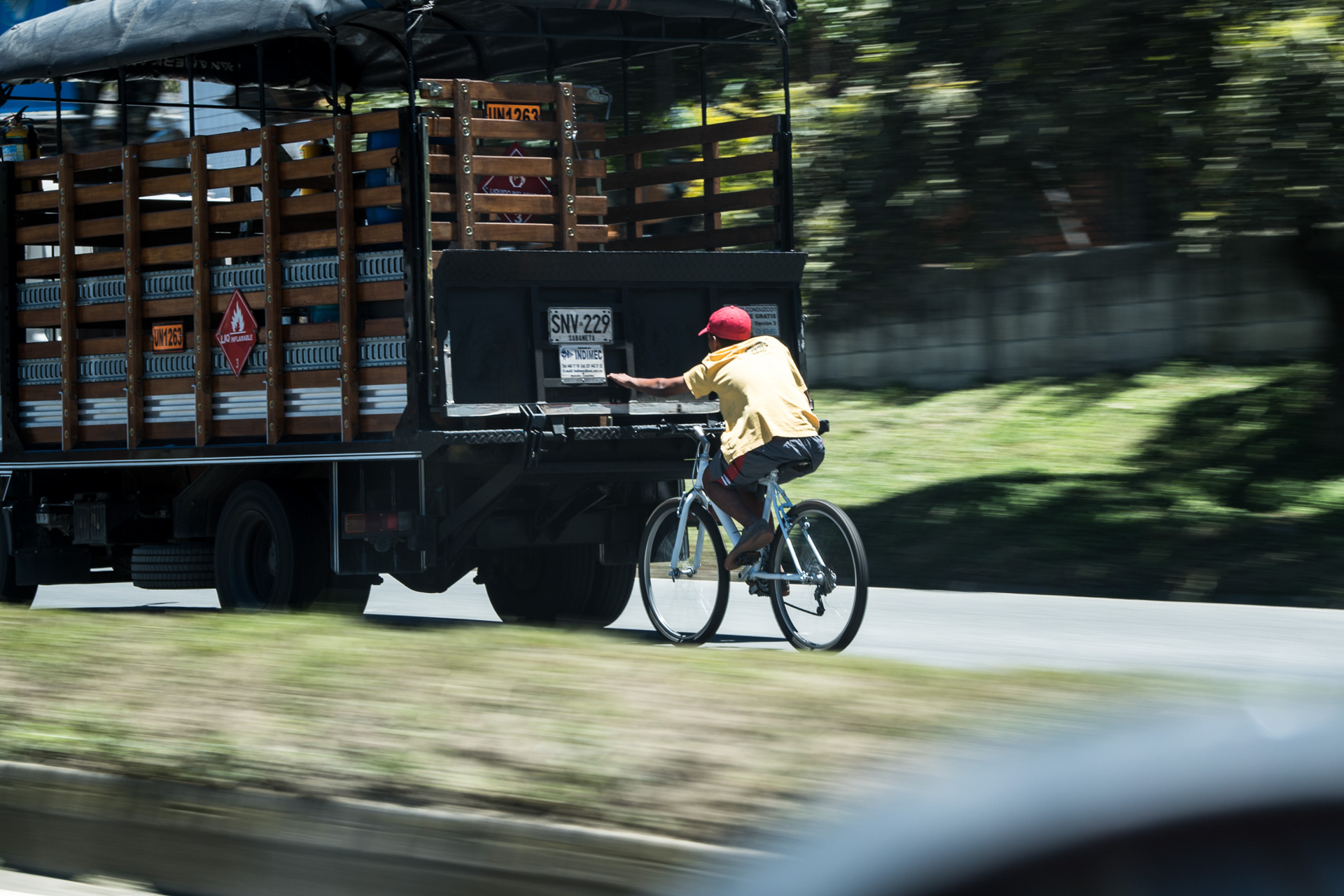 A whistle-stop walk around the famous La Comuna 13, once one of Medellín's most dangerous neighbourhoods, is all we really have time for, but proves to be well worth the detour.
Sprawls of retina-popping graffiti adorn the walls clinging to the hillside, with many murals telling stories of ruthless gang wars of yesteryear, the struggle with drugs, and a violent past.
The locals are well-versed in dealing with the odd 'gringo', and typically offer a smile and a wave to anyone with a camera. A walking tour is advised if you really want to get under the skin of the area, but the heavily-armed police presence will insist to you that it is still inadvisable to get lost in the bamboozling maze of alleys and rat-runs at night.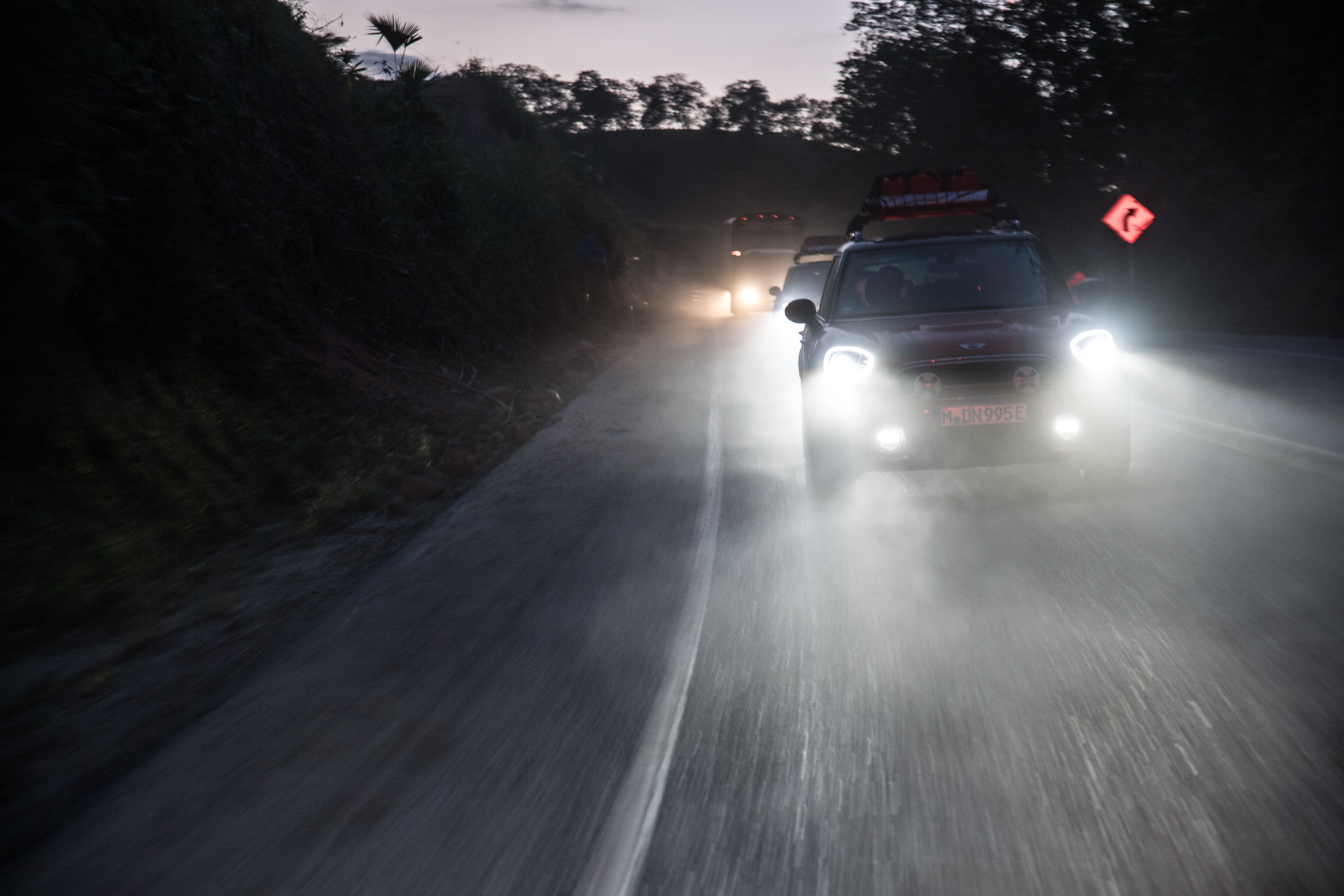 Going back to Cali
Our dash from Medellín to Cali is by far the most frustrating yet, with the average speed on the Mini's digital readout rarely getting above around 20mph.
This is chiefly down to the single-track roads, choking HGV traffic, and the fact that Highway 50, supposedly a major arterial road, is nothing more than a dusty track in parts, squeezed into narrow, single-file traffic lanes by landslides and questionable local engineering works.
Thankfully, the roads get smoother once we make it past Cartago and Buga, but it means we arrive at our hotel in Cali – home of the other infamous cocaine cartel – just in time for a bemused night porter to check us in.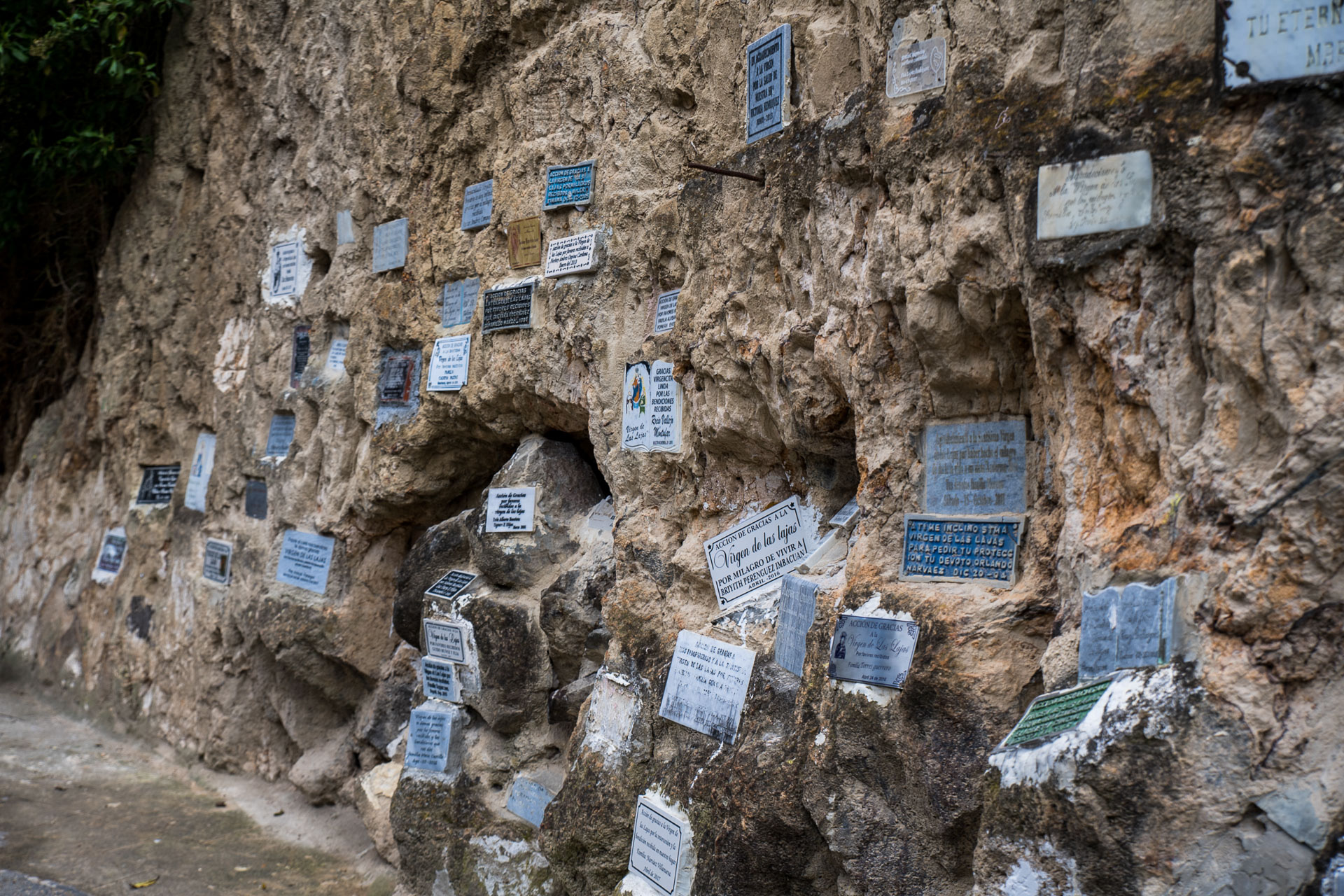 The punishing amount of miles required to complete Mini's challenge of making it to Ushuaia in time (and roughly on-budget) means the days will largely be spent in the vehicles, racking up the miles.
The brand's hybrid technology has so far proven to be extremely capable, with the on-board battery packs neatly recharging with kinetic braking, meaning it's possible to cruise at low speeds on electricity alone. Predominantly designed for the city, the plug-in hybrids have tackled some serious terrain with very few problems.
Salty snacks, Spotify and sugary drinks help pass some of the more monotonous sections of road, but there's always something going on out of the window: a scooter carrying four people, a roadside bar pumping salsa music, a man taking a machete to a truck tyre and a random police check parting travellers with their pesos.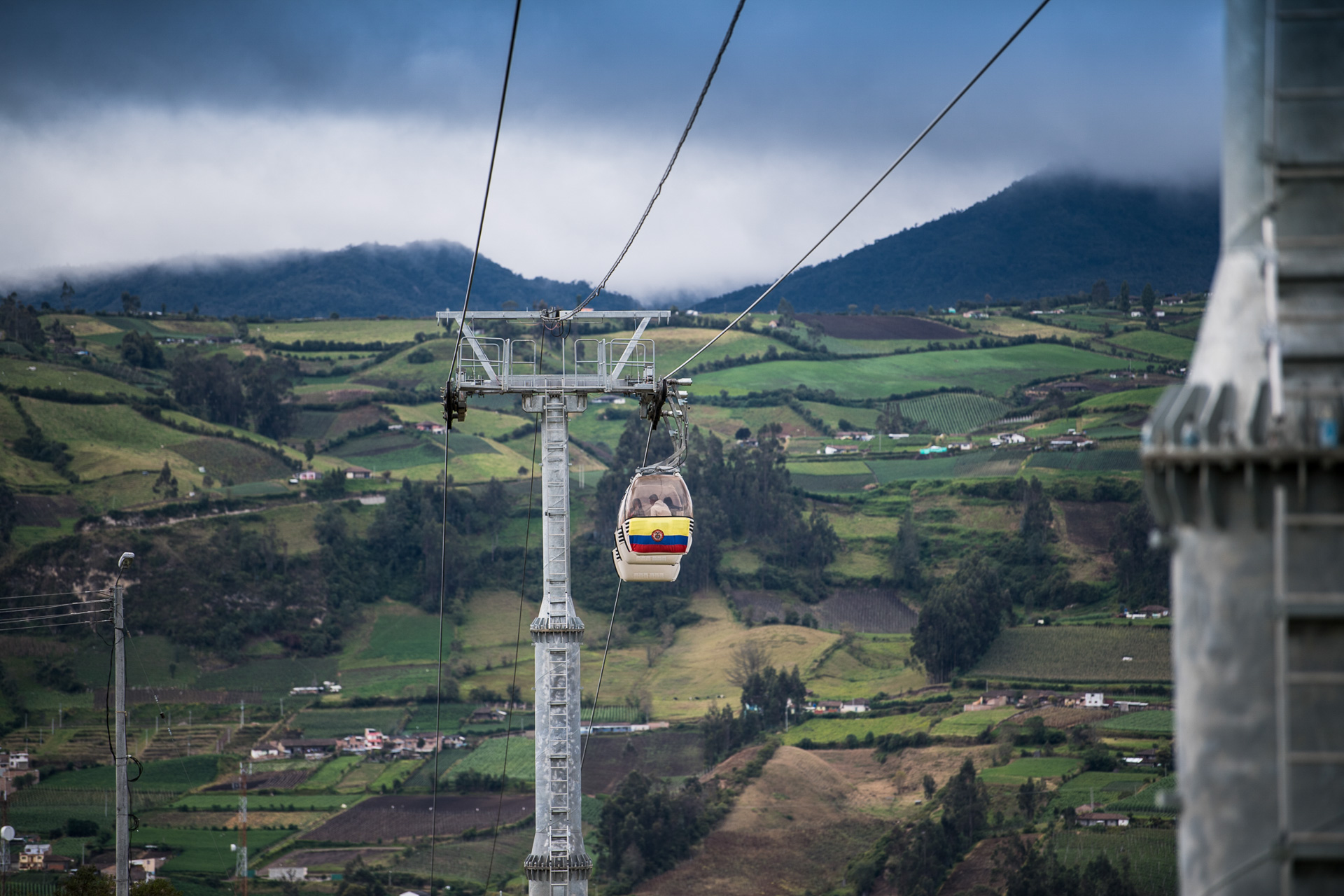 Pasto and the route into Ecuador
In an attempt to mitigate the inevitable pain of the crossing into Ecuador, we hole up for the night in the quiet border town of Pasto, which sits around 2,500m above sea-level, and is home to a chocolate-box, if a little quiet, town centre.
The hotel's restaurant serves up the local delicacy of roasted Cuy (that's guinea pig), served on a bed of salty popcorn with slivers of chopped liver delicately strewn over the dish. If you're vegan, look away now, but it tastes like fatty chicken, with hints of duck, and a skin that's not far off a pork scratching.
A night of sleep that's peppered with Cuy-induced indigestion gives way to an early start and the Zen-like tranquillity of Pasto is soon forgotten as we reach the border.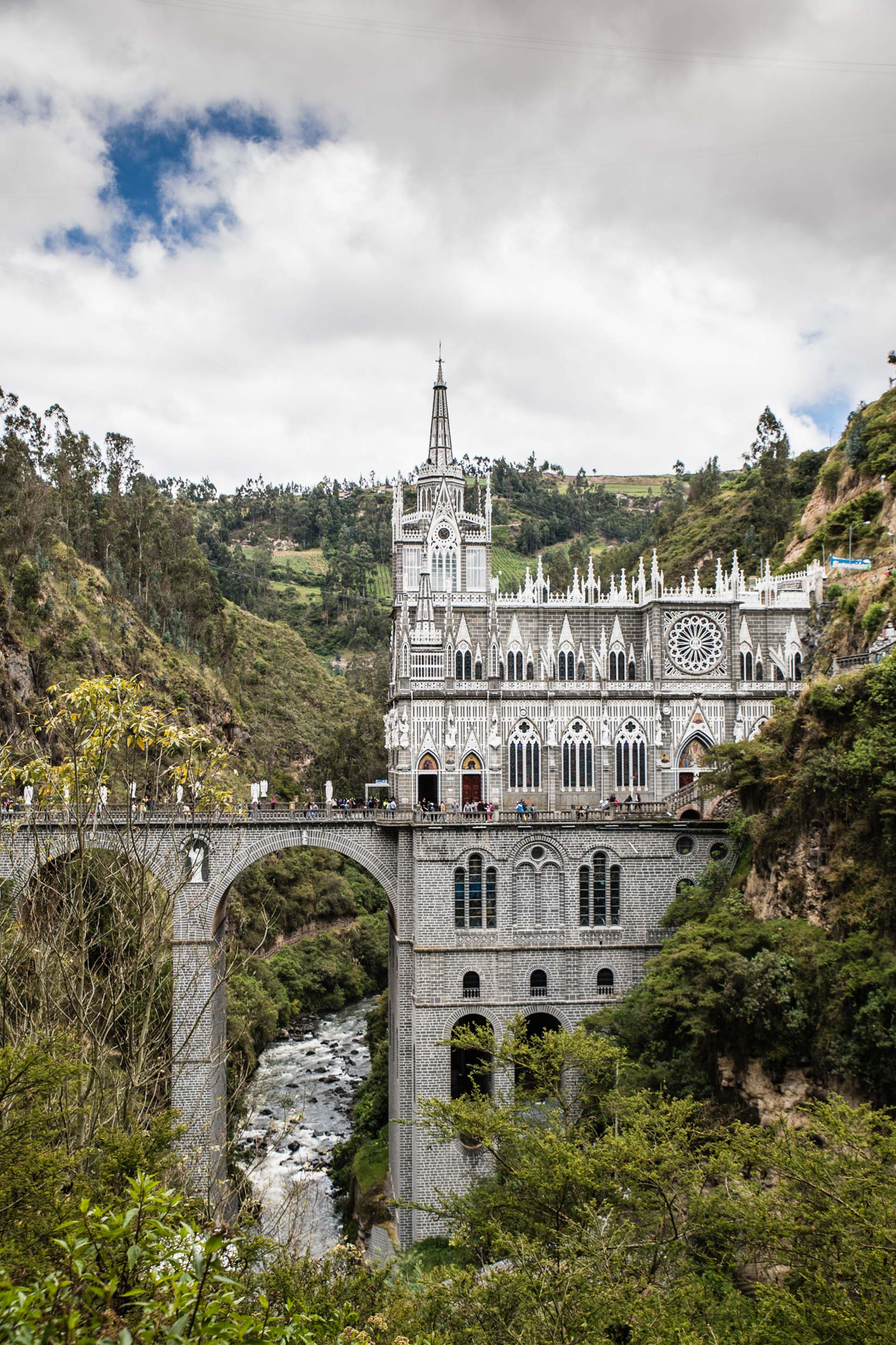 It's predictably frenzied, with lengthy queues to attain the correct passport stamps to leave Colombia, and equally long waits to obtain the correct documents to enter Ecuador. Two hours and many packets of crisps later, we wave goodbye to Colombia, with the expensive tolls and rutted roads making way for smooth tarmac and epic vistas.
Ecuador is simply breathtaking: the Cayambe volcano and numerous Andean peaks visible from the roads, which carve their way through deep valleys and often crest cloudbusting summits.
The Mini's sat nav suggests we reach an altitude in excess of 3,500m at points, which goes some way to explain the breathlessness felt whenever we walk a few feet during toilet breaks, while the same system also points out the fact that we crossed the equator – the digital latitude readout swinging from north to south.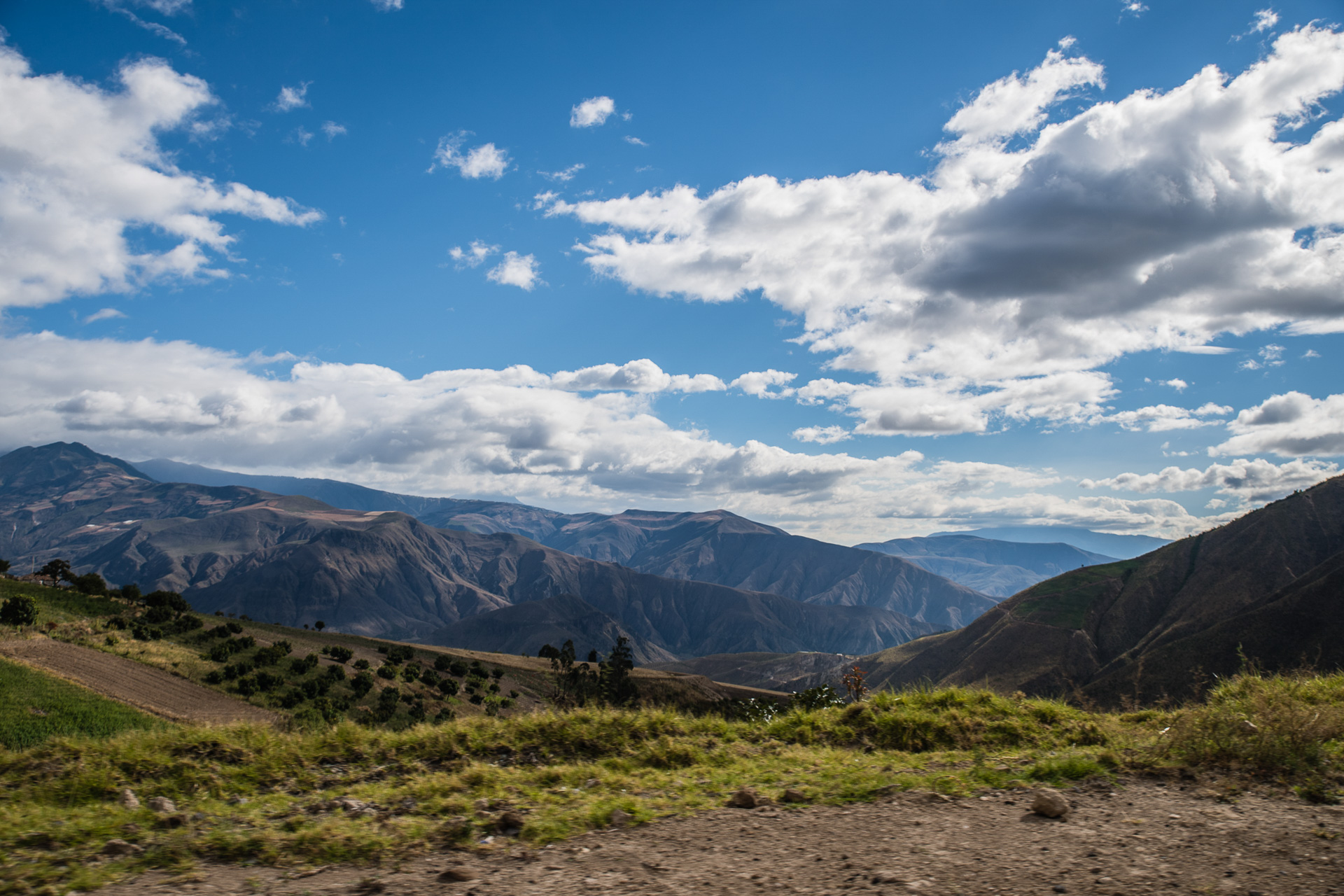 We reach Ecuador's capital for sundown, but there's plenty of opportunity to appreciate its beauty. Quito seamlessly blend the old with the new. The historic centre is home to buildings that date back as far as the 1500s, while the financial district is awash with modern glass high-rises and expansive hotel sites.
Meander the avenues at night and it's possible to get lost down one of the many La Ronda streets, which is the best bet if you're looking for quirky bars, authentic restaurants and some nightlife.
We drink steaming glasses of Canelazo, an Ecuadorian take on a mulled wine that's made from exotic fruit juice and strong sugarcane-based alcohol called Aguardiente.It warms the core and does a good job of staving off the bite of the cold winds that blow down through the city from the mountains.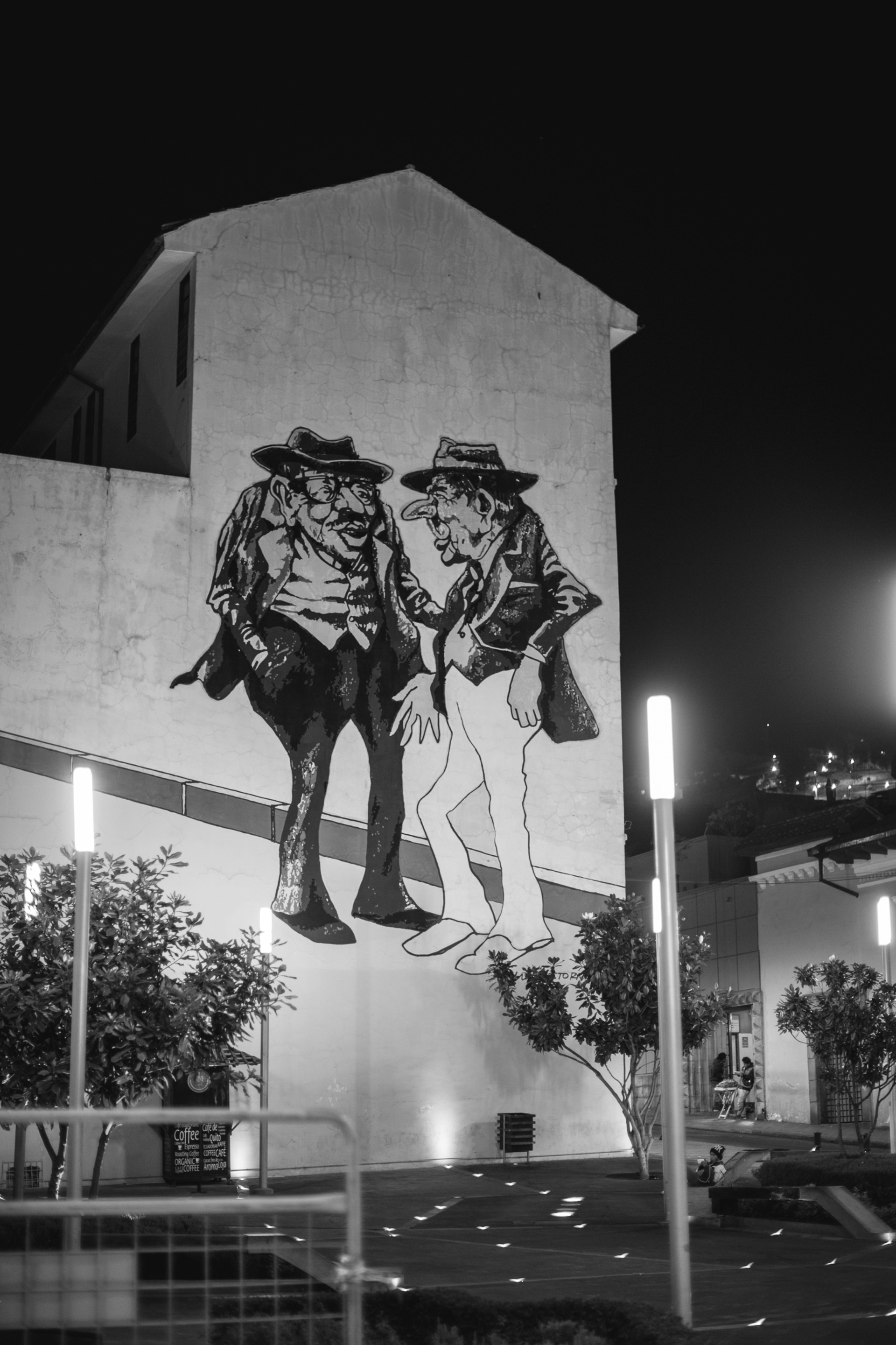 And with one final toast over more Canelazo, we put the finishing touches on a monumental but brutal road trip, with another batch of hardy drivers flying in to pilot the cars through Peru, Chile and Argentina.
Godspeed. You're going to need it.
Although we wouldn't recommend Colombia as a road trip destination (the roads are shockingly slow, expensive and often difficult to navigate), we would strongly suggest visiting all of the major stops along the way via a far more efficient and comfortable aircraft.
Avianca runs direct flights to Bogota from London Heathrow at around £700pp in peak summer season for a round trip, while the same airway runs regular domestic flights to Cartagena, Medellín and Cali for as little as £50pp.
Quito is also only a short hop from Bogota and direct flights start at around £240pp for a round trip in summer peak season.
Leon Poultney is a freelance motoring journalist, based in London. Keep up with him on Twitter.