Breaking New Ground | World's First Quarry Hotel Opens in Shanghai
In the age of the super-skyscraper, Shanghai heads underground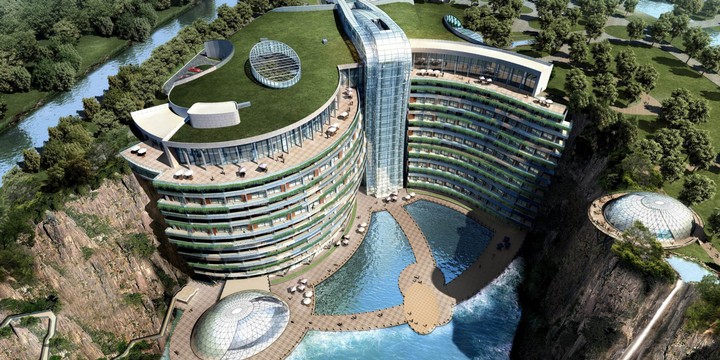 Shanghai is a city of soaring ambition. It seems every day a story hits the press covering the unveiling of some new monumentally outlandish skyscraper.
But the newly opened Shimao Quarry Hotel is a different beast all together. The first of a new breed of 'groundscrapers' - the 18-storey luxury hotel extends deep into the earth, filling a vast disused quarry. By stooping low rather then high, it is almost a mirror image of the lofty towers around.
"The one thing that strikes you when you go to Shanghai is the sheer towering ambition of China as a nation"
Built at an eye-watering figure of £225mn, the 336-room resort took over 12 years to complete, with a team of over five thousand on the build full-time. British architect Martin Jochman led the project, explaining: "This was a totally unique idea, to really do something special with a site that was forgotten and nobody knew what to do with, and to give it new life".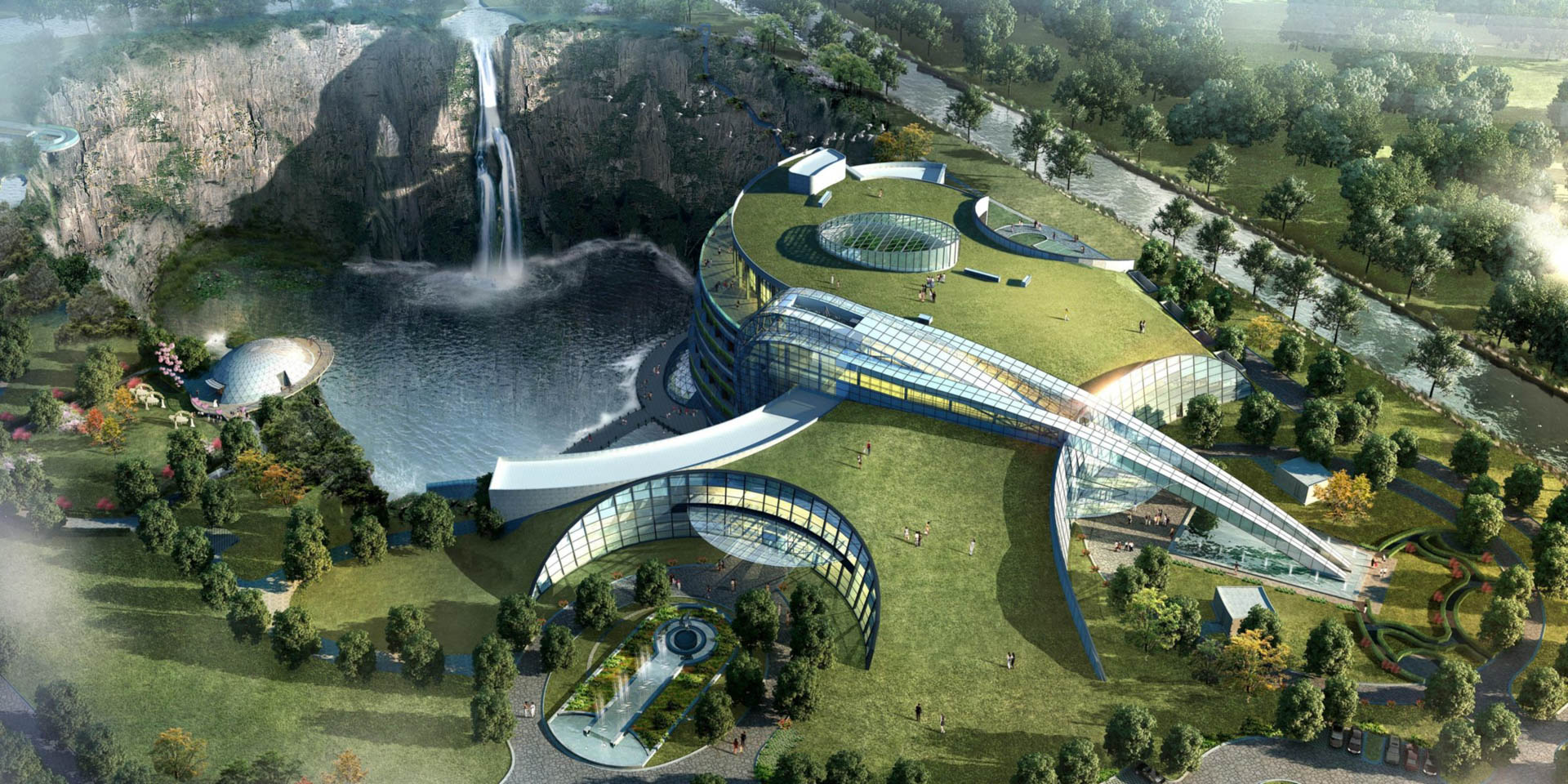 As design historian Charlotte Fiell, who is currently researching a major survey of modern Chinese design says: "The one thing that strikes you when you go to Shanghai is the sheer towering ambition of China as a nation."
The hotel's contrast with its surroundings is not just in its height. It also sits strikingly against the natural greenery of the earth it emerges from.
"There's a Taoist philosophy in Chinese culture, that combining opposites creates a deep harmony. Yin and yang," explains Fiell. "The Shimao Quarry Hotel does exactly that, setting itself against something incredibly natural looking. That's a recurring theme in Chinese design culture."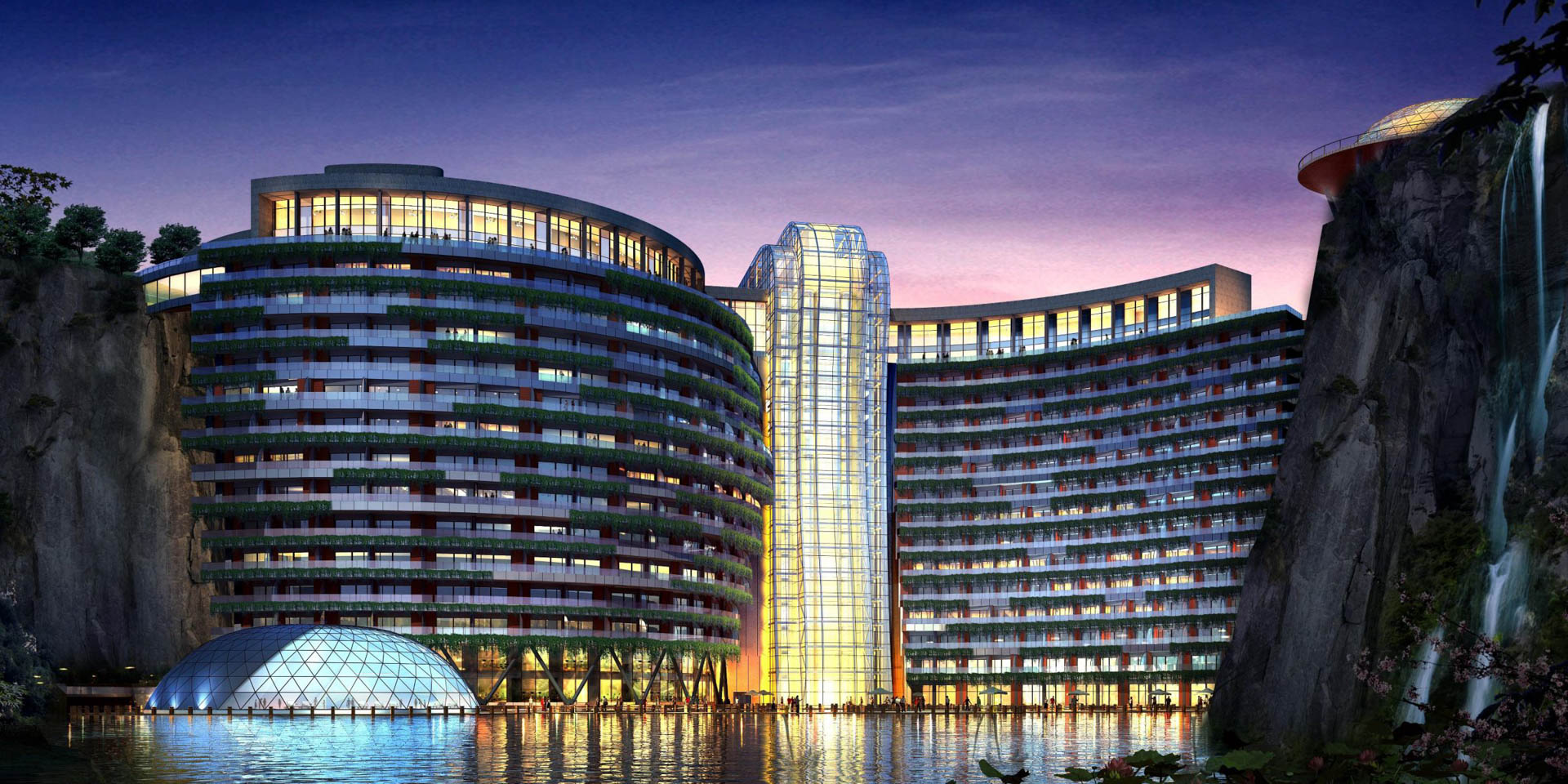 With most rooms embedded deep below the earth, you'd be forgiven for feeling claustrophobic at the mere thought of a stay. But the love of tiny, enclosed spaces is an increasing phenomenon across the world. Bubble houses and pod hotels, for instance, are spreading quickly outside of their native Japan.
The 'tiny house movement' is growing stratospherically - with a reported ten million unique users visiting cabinporn.com. To some, the claustrophiles, this animal urge for cosily enclosed spaces, goes as far as being a fetish.
The Shimao Quarry Hotel is an example of a largely untested idea, and its appeal may not endure beyond novelty. But, across the world, the future of the 'groundscraper' is looking up.