Best Spa Retreats | Where to Find the Best Wellness Therapies in 2019
From finding inner peace to bathing in lager, these are the best spa escapes this year
Year after year, the world we live in seems to become more hectic. As millions of us pile into a handful of global cities, we are confronted by a continuous cacophony of sights and sounds which are enough to chip away at even the calmest spirit. As technological progress explodes, we find ourselves increasingly interacting with an unfamiliar, unnatural world. Our social lives are increasingly complex, and the boundary between our work and home lives is ever more blurred. The world can seem like one long stream of notifications and blaring car horns.
At Amuse, as serial travellers, we are often guilty of forgetting to stop and breathe. Living largely out of a suitcase does nothing to make you feel grounded. That is precisely why we compiled this list - a handful of heavenly spas, retreats and wellness breaks which will help you stop and breathe.
Antidotes don't have to be boring – and these destinations prove it. From bathing in lager to discovering your psychedelic inner self, they are each a sure-fire way to wash the 21st century blues away. Taken from The Wanderlist, our complete guide on where to go in 2019, here are our experts' tips on where to find the best spa retreats this year.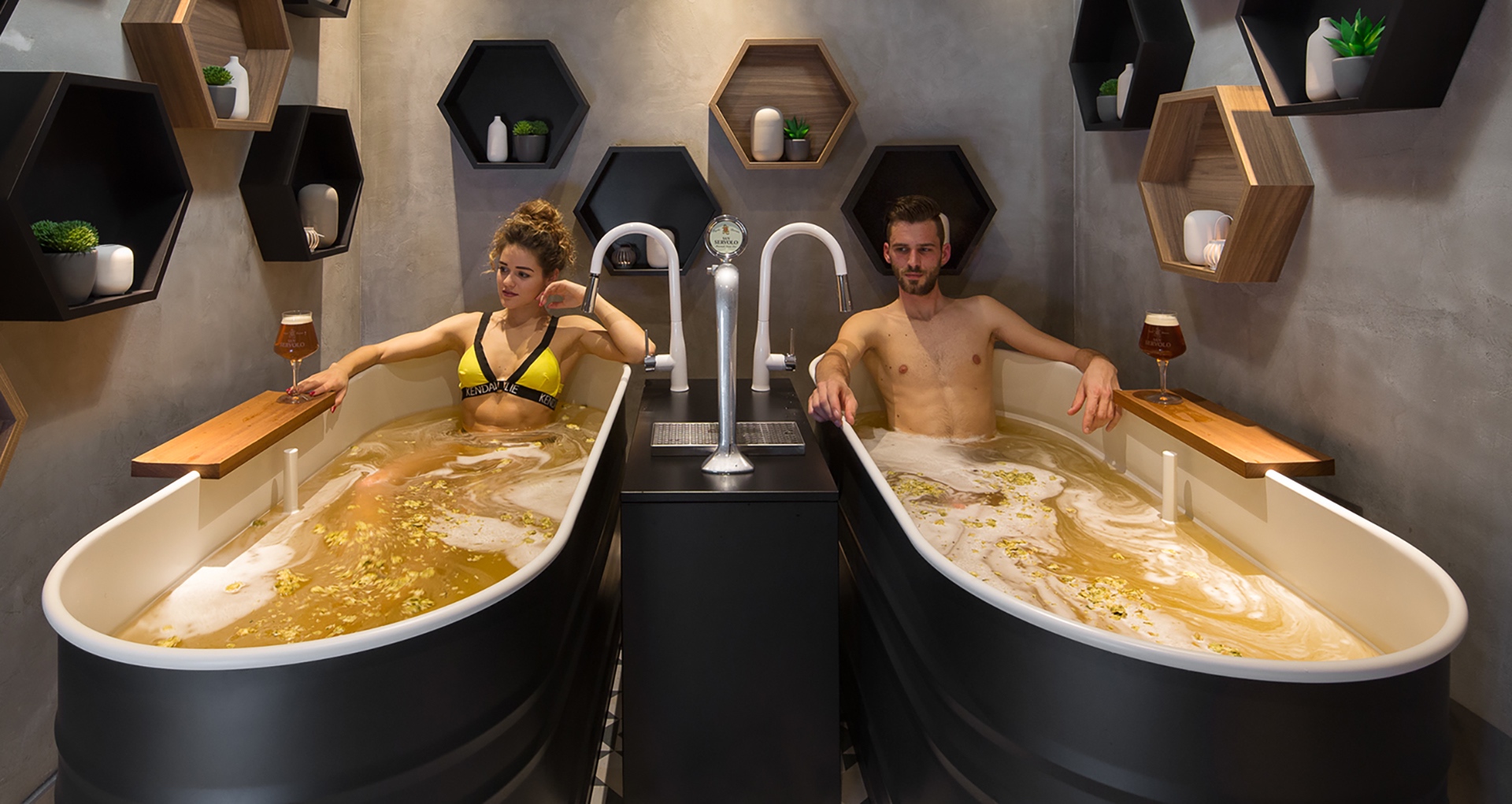 Beer Baths at San Servolo Resort & Beer Spa, Istria, Croatia
From Chicago to Cape Town, trendy craft breweries are popping up all over the place – but the latest innovation in booze doesn't involve drinking at all. In a first for the wellness world, San Servolo Resort & Beer Spa in Croatia is now offering beer baths. You may smell like a hangover or an East London knees-up, but the benefits outweigh the scent. Beer is rich in B-vitamins and antioxidants, and so do a wonder of good to your skin and hair. You can also pour yourself a pint, whilst bathing in the stuff. Set in the Istrian hills, try one of the world's most unique wellness experiences.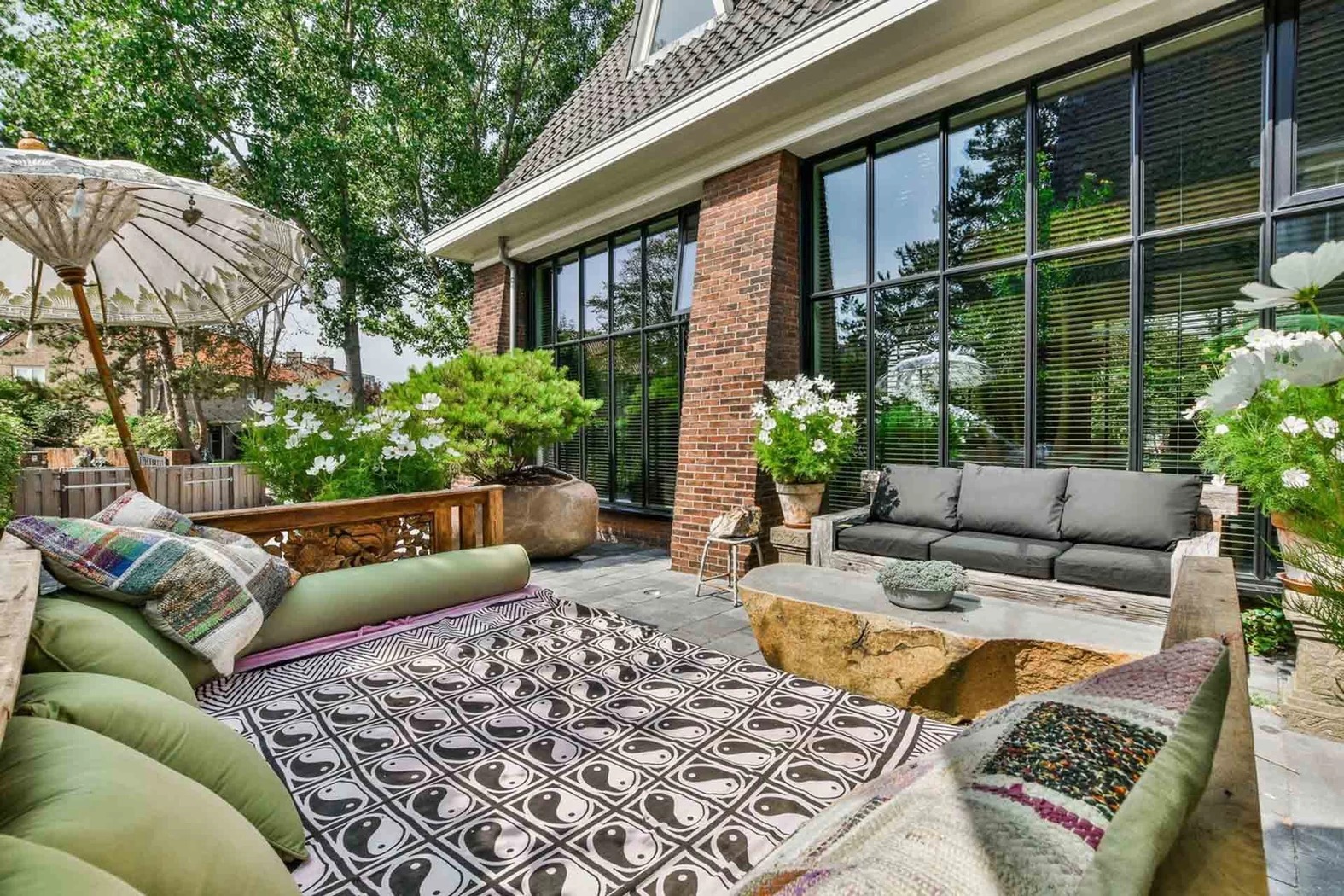 Magic Mushroom Therapy at Synthesis Retreat, Amsterdam, The Netherlands
In the public's mind, Amsterdam and illicit drugs go hand-in-hand. Mushrooms and truffles especially bring the mind to dodgy warehouse raves and tripping balls in car-parks. This, though, is much more of a luxurious affair. Taking a leaf from the ayahuasca retreats that have popped up across South America over the last few decades, but updating them for an executive clientele, this retreat claims to help you find yourself – instead of making you lose your mind. Synthesis Retreats aren't just for hippie, crystal-wielding types – you're just as likely to find yourself tripping alongside well-to-do European businesspeople. Find out details on what to expect from magic mushroom retreats here.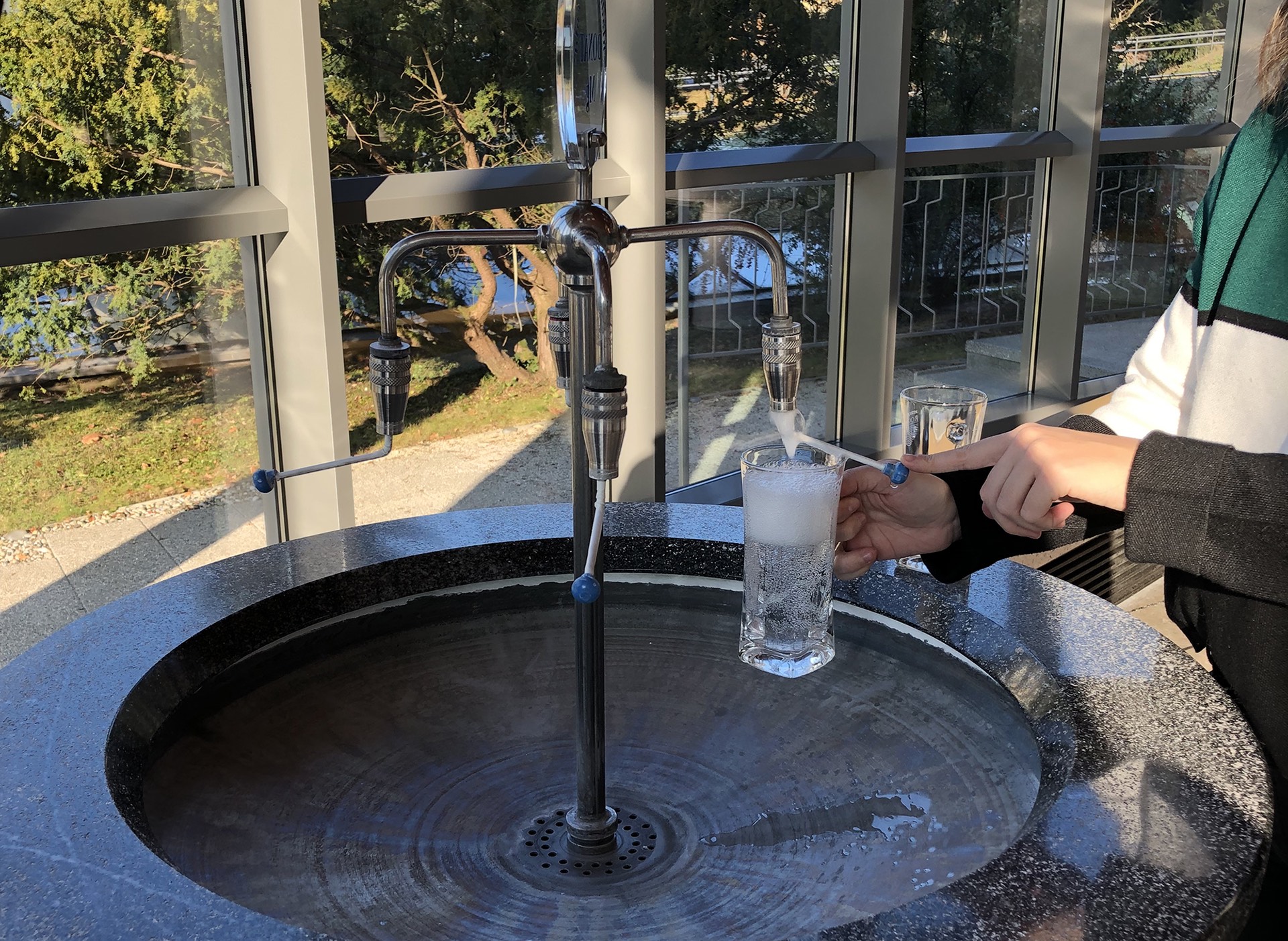 Water Drinking Therapy at Rogaška, Slovenia
Anyone who knows anything - or claims to know anything - about health will tell you that everyone should drink six to eights glasses of water a day. Well in Slovenia, they have gone one step further – prescribing 'water drinking therapy' to their public. The best place to give it a try is the ex-communist Rogaška spa complex, where taking the waters is monitored by doctors as a route to improve health. The springs there have been known since the 1600s to boast an exceptionally high magnesium concentration – leading the doctors of Rogaška to claim that they have the 'world's healthiest water'. Having tried it myself, it tastes like metal and bubbles when you dispense yourself a cup from the fountains. An unusual experience, to be sure. Whether it's totally placebo or not, it certainly is worth trying a sip at the wellsprings of Slovenia.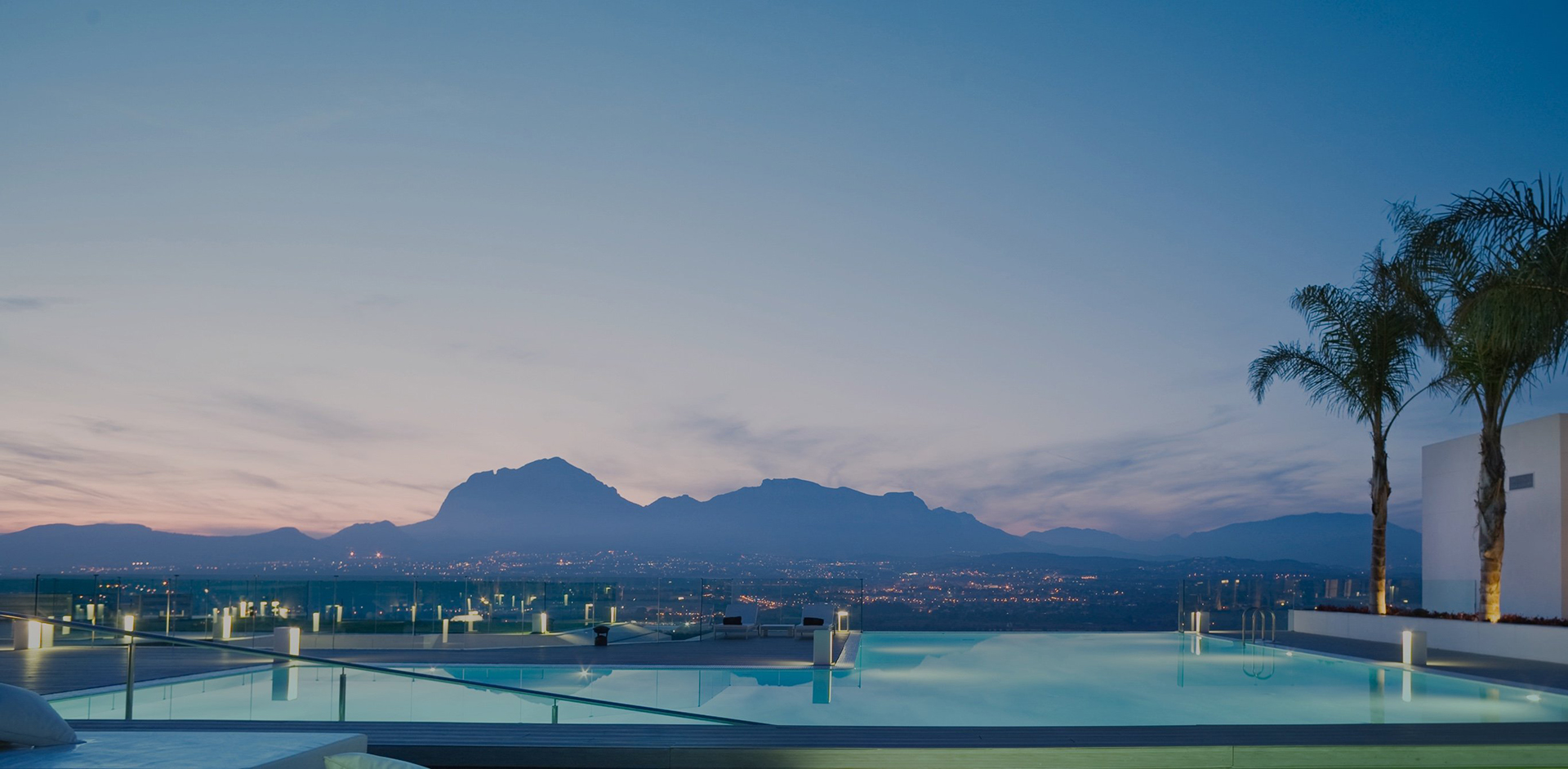 NASA-Approved Treatments at SHA Wellness Centre, Alicante, Spain
If you are serious about wellness, then you should try the world's most serious spa. Set against the shores of the Mediterranean, SHA employ high tech, space-age, NASA-approved technologies – so you'll really feel like you've had a proper once-over. If you're not quite ready for space age wellness, they also employ experts in both traditional Western and Eastern treatments too. Find out more about SHA here.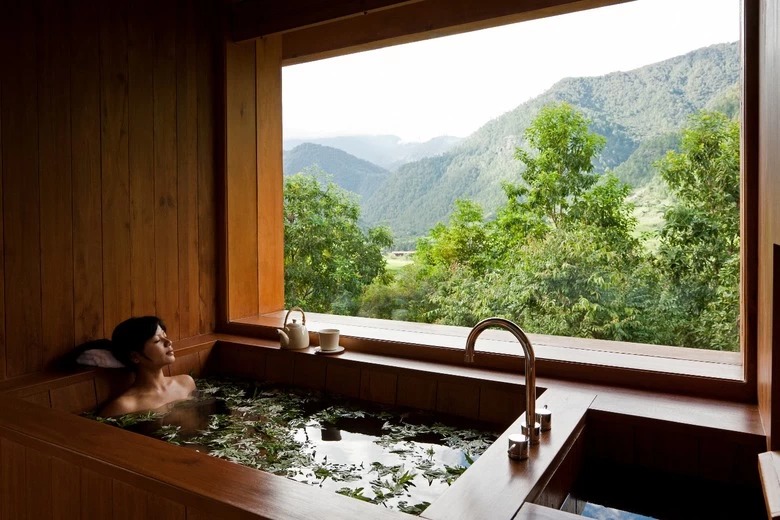 Hot Stone Baths at Como Hotel, Bhutan
Bhutan, the remote Buddhist kingdom on the edge of the Himalaya's, may be one of the most picturesque countries in the world. Dotted with temples and shrines, it's also the perfect place to find true zen. The region is also famous for their traditional Hot Stone Baths – and is therefore a must for wellness fans. The bath water is heated by red-hot rocks, and as the stone crack they release minerals which are believed to help a number of aches and ailments. Whilst in the bath, you are also encouraged to meditate. Find out what to expect here.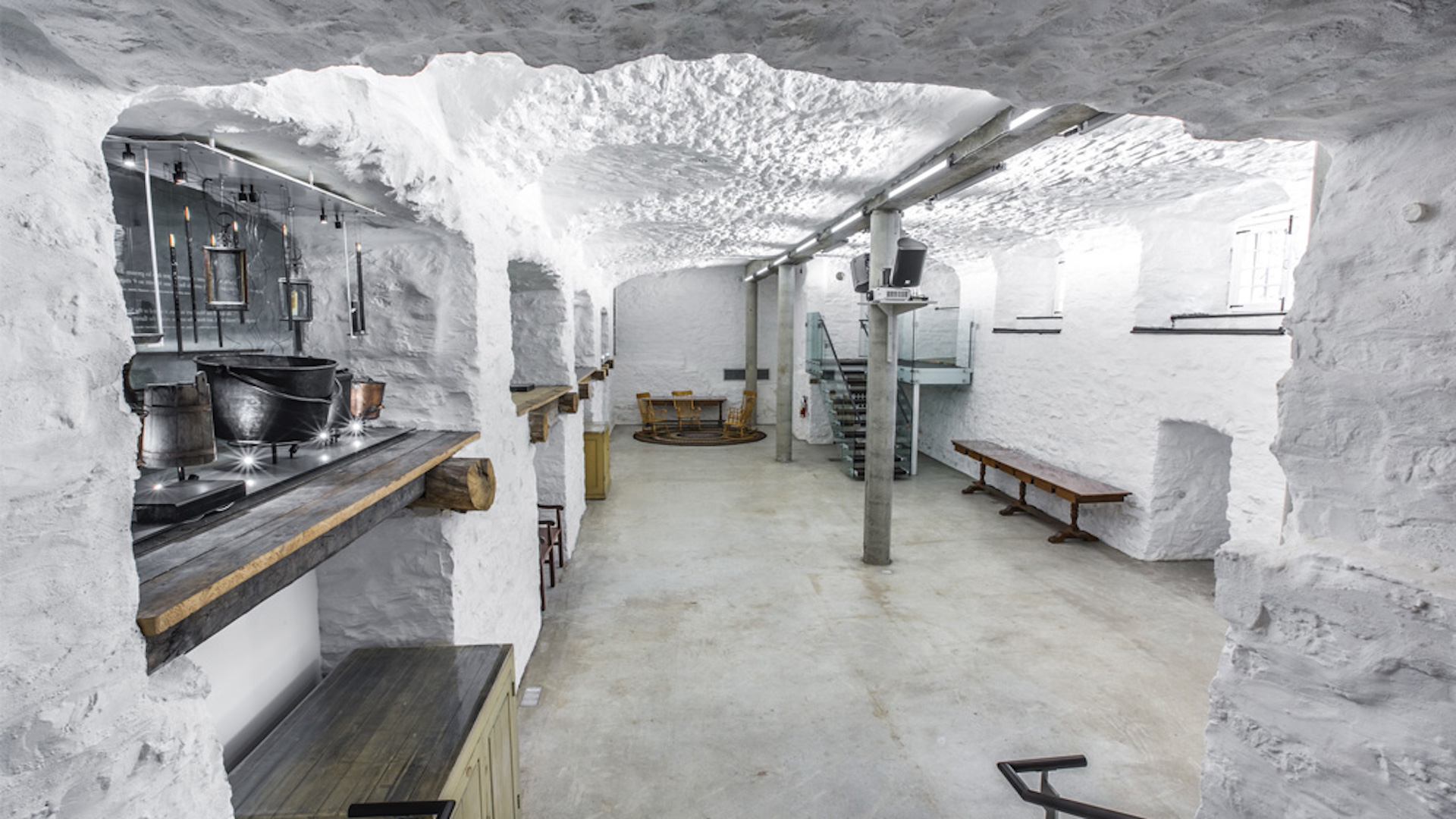 Digital Detoxing at Les Monastère des Augustines Hotel & Spa, Quebec, Canada

If your inbox is overflowing, the pinging of your iPhone has become a continuous background noise, and your attention span has gone out the window; it sounds like you may need a digital detox. Set in the old ports of Quebec, Le Monastère des Augustines may be perfect antidote for your computerised crisis. It also happens to be one of 2019's buzziest spas. A former hospital, which was founded in 1639, this not-for-profit monastery/spa was initially set up by nuns of the Augustinian Sisters. In fact, some of the Order still live there. You can find out more here.
These selections have been taken from The Wanderlist - a list of the year's 50 best travel destinations and experiences, curated by Amuse. If you want an unforgettable trip, this is where to go in 2019.