Coffee and Communism | Inside President Tito's Tea Room
The Slovenian lakeside tea room that's fit for a dictator
One of the great ironies of every supposed communist 'utopia', in which all men and women were supposed to be equal, is the luxury in which the top party big-wigs live. While sending out the secret police to round up political enemies, the average autocrat quaffs champagne.
Say what you like about dictators - they definitely know how to live in style. Josip Broz Tito, Yugoslavia's Cold War leader, is a classic example. So when the General's grand summer mansion got converted to a tea house and hotel, we knew we had to check it out.
"Enjoy the lifestyle of the astronomically wealthy autocrat, without having to actually stage a revolution"

After sweeping to power in 1943 in the midst of the Second World War, Tito demolished the original summer palace enjoyed by the blue-blooded aristocracy that preceded him. He then commissioned famed Slovene architect Jože Plečnik to produce a modern mansion in its place. Tito wanted something to fit the image of a forward-looking, 'modern' dictatorship.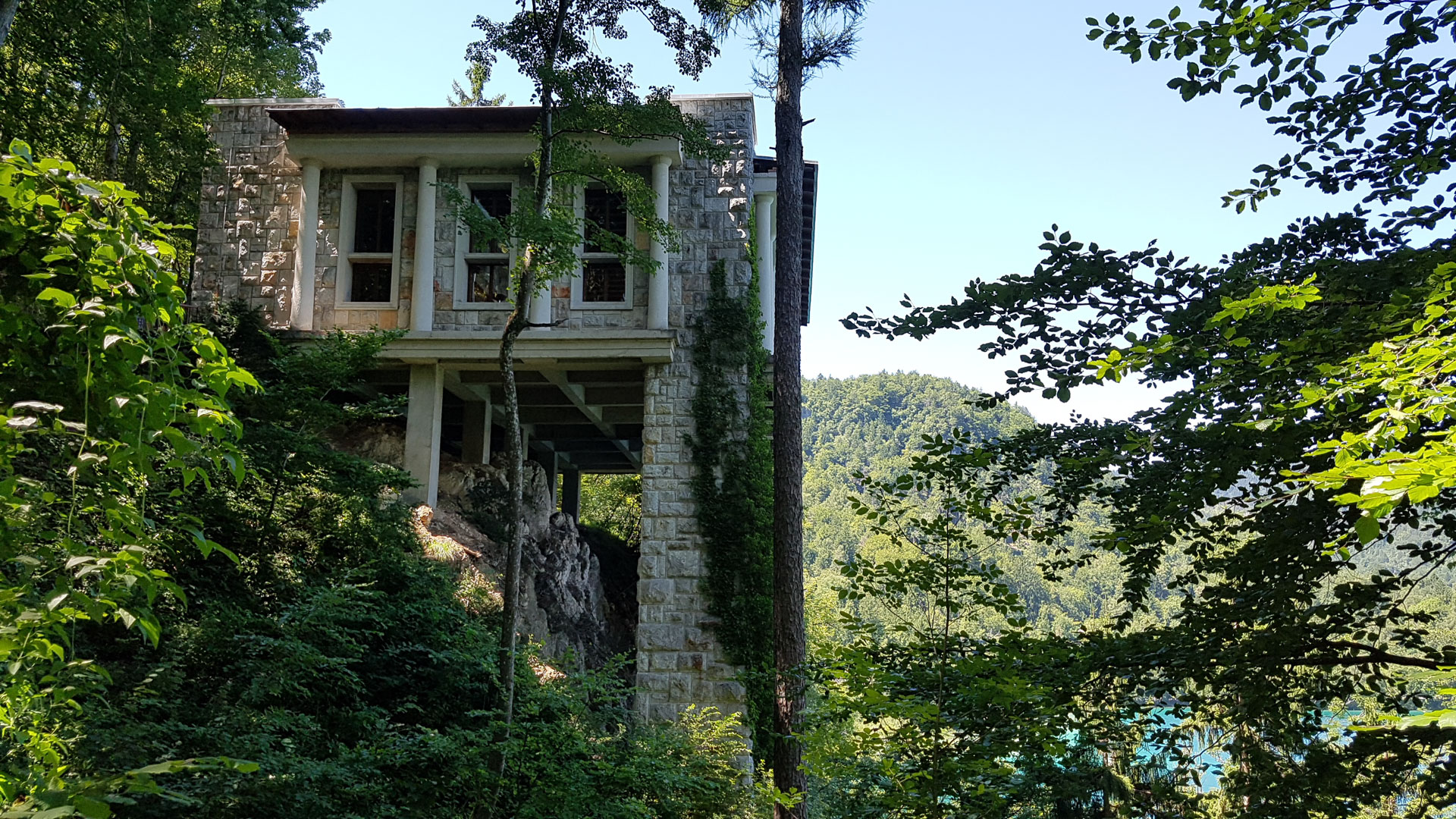 There on the shores of Lake Bled, nestled amidst the mountains of what is now independent Slovenia, Tito lived a life of luxury. Entire governmental departments uprooted during the summer months, as the neighbouring towns became a sort of provincial capital for the season.
Starlets such as Elizabeth Taylor and Sophia Loren are purported to have been entertained there, alongside the full pantheon of communist dictatorial nasties – including the leadership of North Korea and the USSR.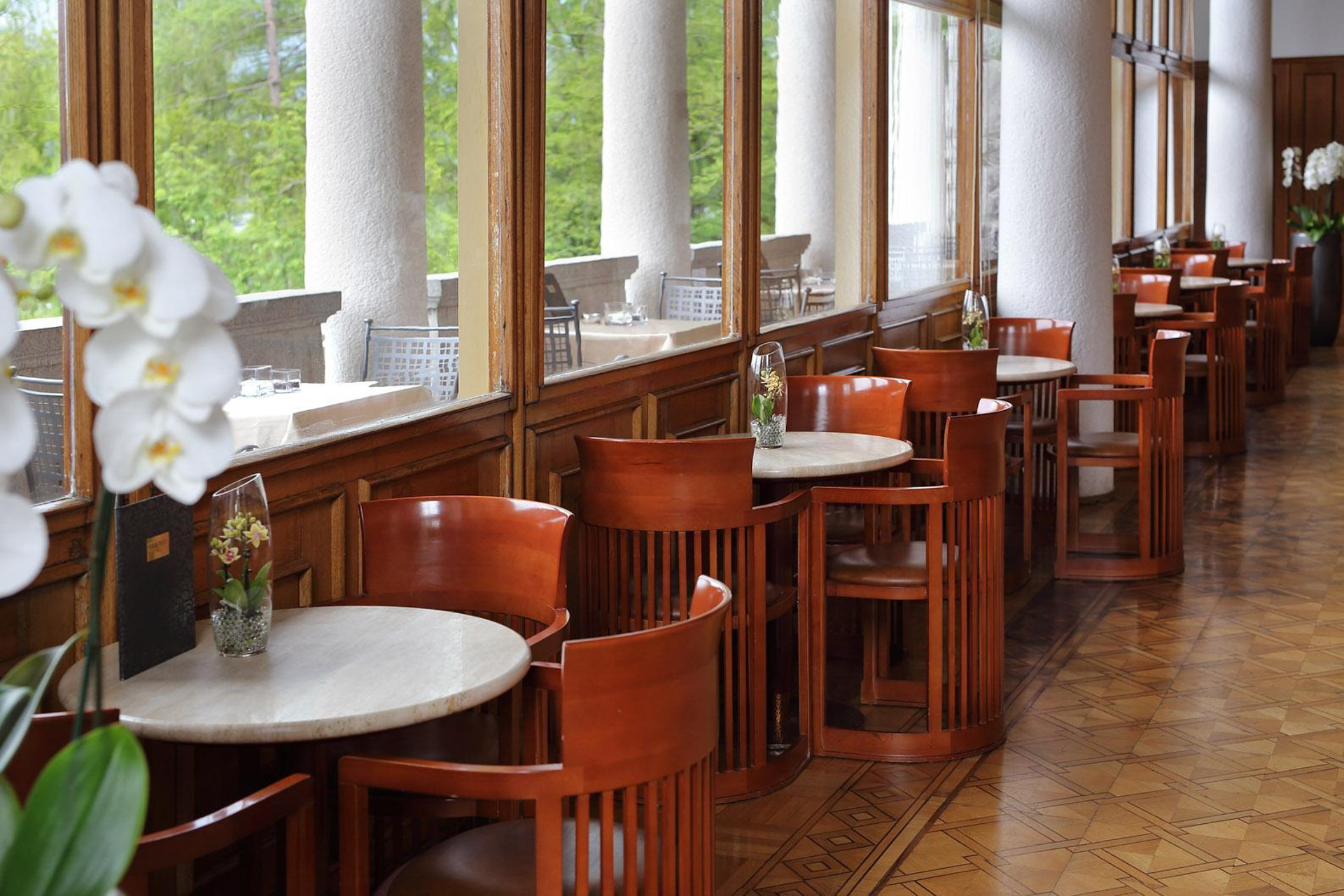 Of course, every mighty emperor loses his clothes somewhere down the line. When Slovenia seceded from Yugoslavia, the Bled residence was handed to the new, pluralistic government.
It operated for a short while as a hotel, scarcely changed from its original 1950s chic styling; still reeking of that odd mix of communist austerity and hedonistic opulence. After a period of mismanagement and crummy funding, however, the villa eventually closed. It hung in limbo for a while, and was at risk of becoming another unsightly ruin left by a dead regime.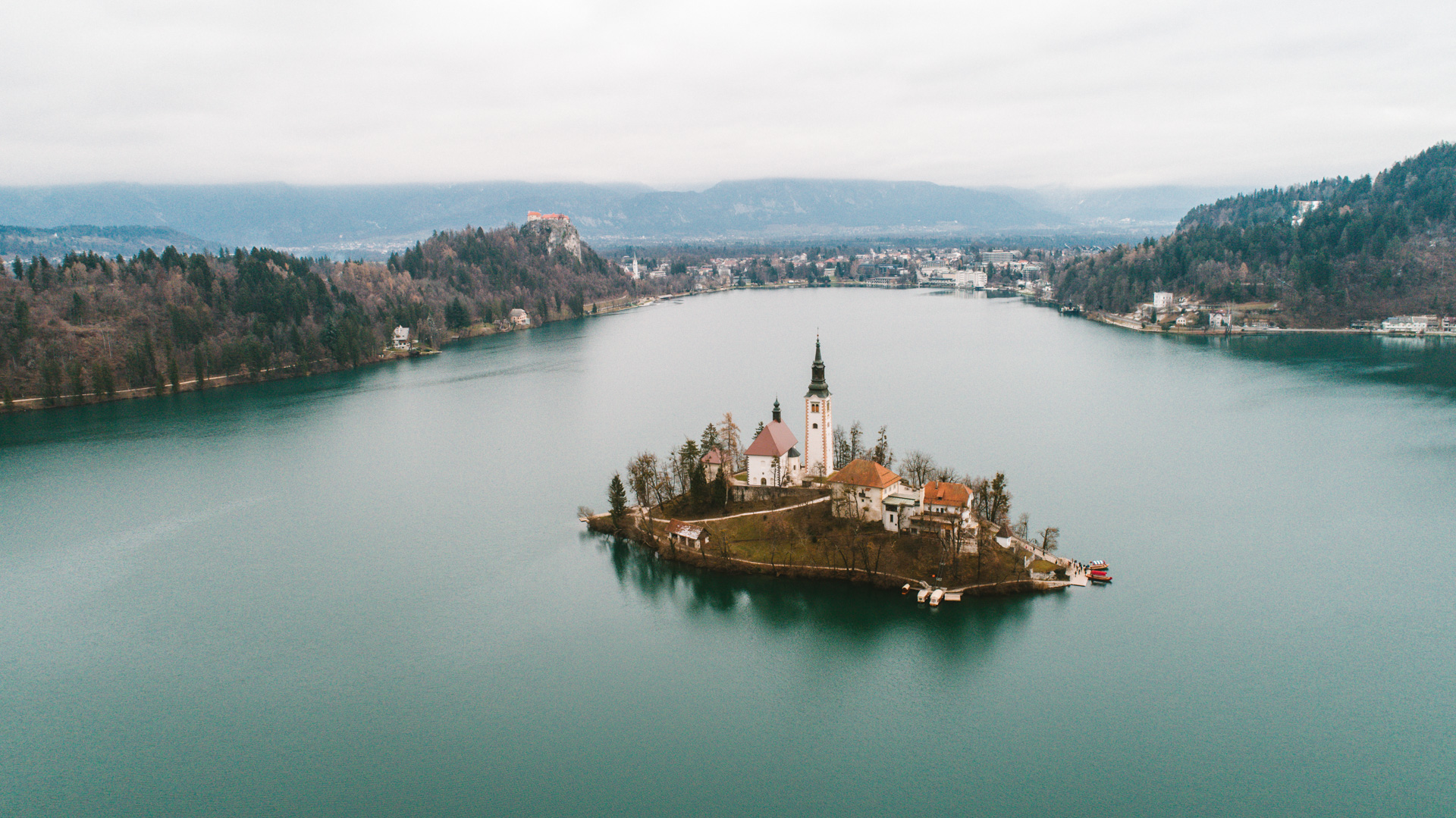 But then, luckily, in 2013 everything changed. 'Vila Bled' opened its doors. They were sharp enough to capitalise on the villa's remote location, fascinating history and oddly nostalgic aesthetic.
The Cafe Belvedere, a.k.a. Tito's Tea Room is unmissable - offering unbelievable views over the Slovenian mountains and Lake Bled itself. Of course, the sense of awe visitors enjoy while sipping their tea is totally by design; for the Cafe Belvedere's building was once the 'waiting room' in which world leaders drank cocktails while waiting for an audience with Tito himself. The resort gives visitors the chance to enjoy the lifestyle of the astronomically wealthy autocrat, without having to actually stage a revolution.
Clem was hosted by I Feel Slovenia. Discover Slovenia for yourself here.