Australian Success Story | Explore the International Sex Site Par Femme
Australia's Par Femme is changing the game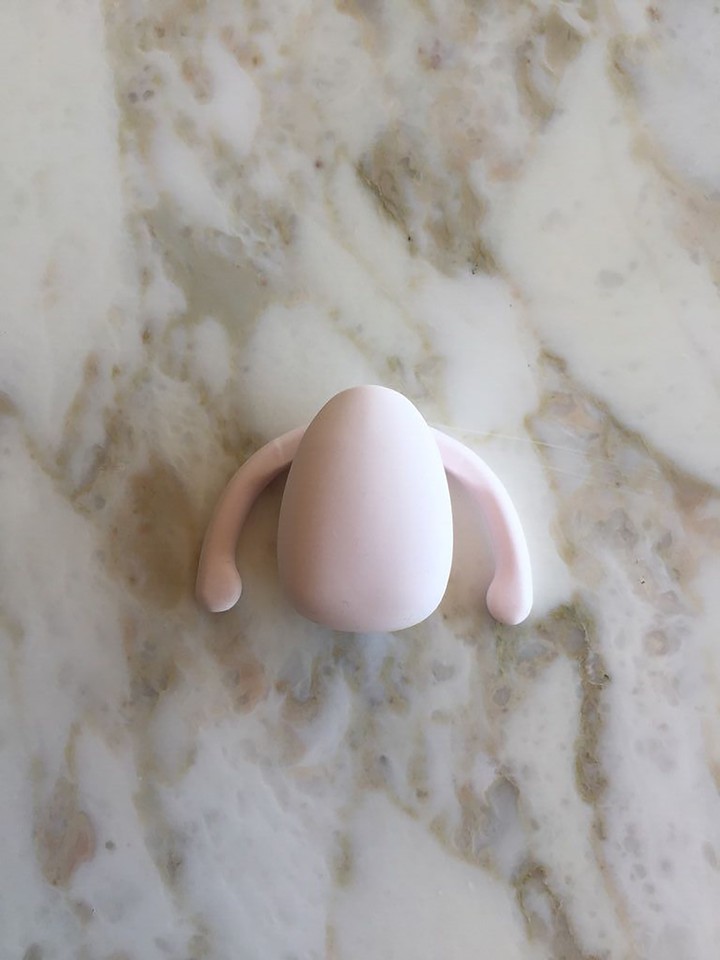 Monica Nakata co-founded and ran Australia's most exciting independent fashion and culture title Oyster Magazine for 21 years, shepherding it through all sorts of shifts in the fashion and publishing industries, including the digital revolution. She kept Oyster at the forefront of youth culture in Australia. But that was yesterday and this is today.
Now Monica's moved on to exciting new things, creating the "by women, for women" online store and publishing site Par Femme, which she launched with Oyster's ex-Fashion Editor Ruby Heery. It's a wonder emporium of sex toys with a smattering of intimate apparel, books, magazines, and jewellery. Everything from lube to loungewear to lusty novellas, plus tell-all reviews of the products and newly commissioned sexy, body-positive shoots and essays. It's become insanely popular, and, intrigued by their Keith Haring party egg (a rubber egg that you stretch over your penis and fuck), we decided to ask Ms Nakata more about her wonderful new venture.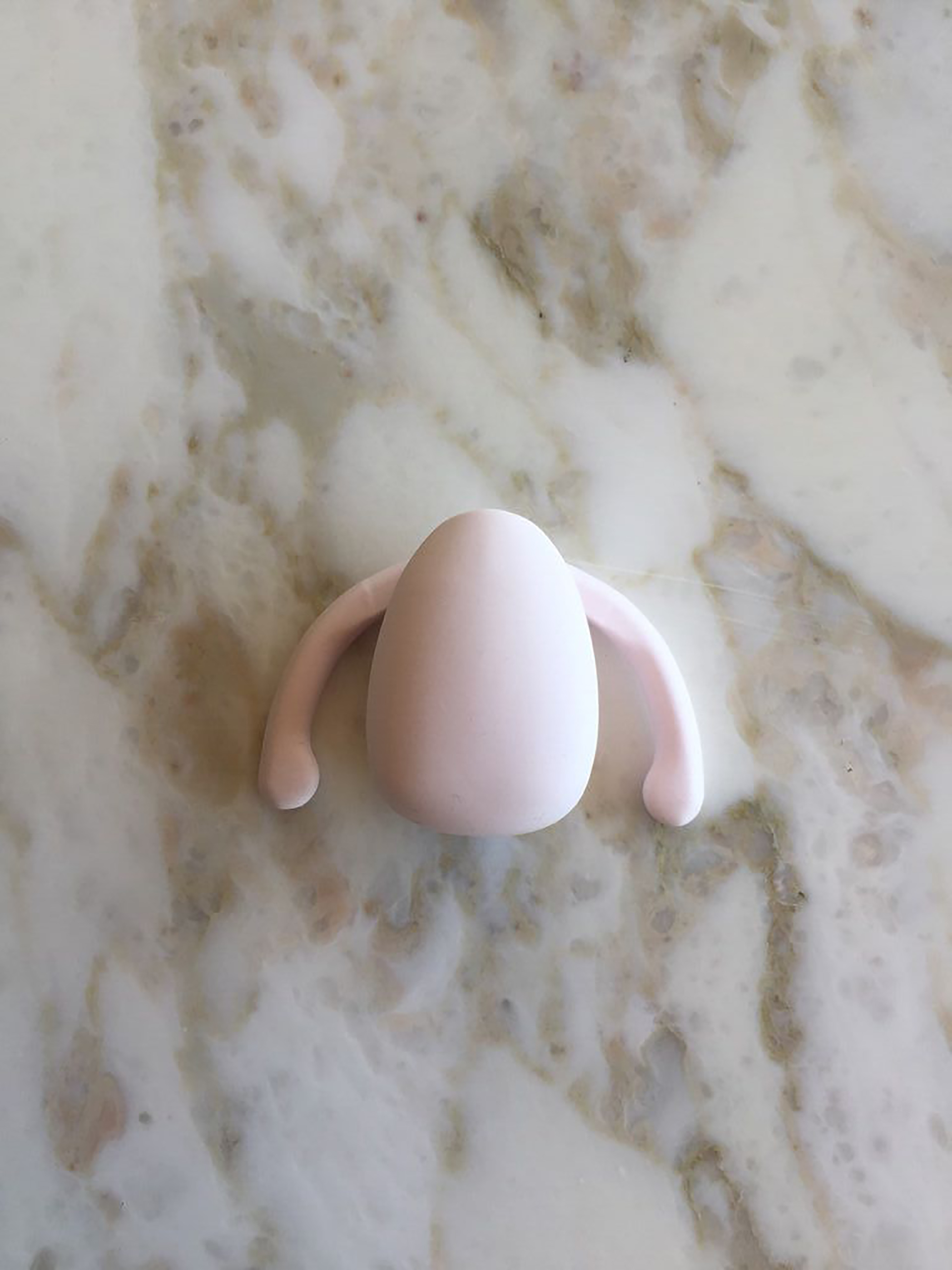 Can you tell us a bit about how you started Par Femme? What was easy and what was hard, and how's it grown?
The idea was born from my business partner, Ruby Heery, who I worked with at Oyster. I had so much respect for her sense of style and creativity. Just prior to me leaving Oyster, she showed me an Instagram account she'd been playing around with called Par Femme. I immediately fell in love and felt that something could come of it much more than a social media platform. I couldn't stop thinking about the subject matter. It was a bit of a rough beginning, as we were both struggling through health and family illness. I'd have to say it was the most challenging year of both of our lives. We've been so lucky with opportunities arising from people reaching out to us, not to mention the overwhelmingly positive response from the industry and women looking to shop with us.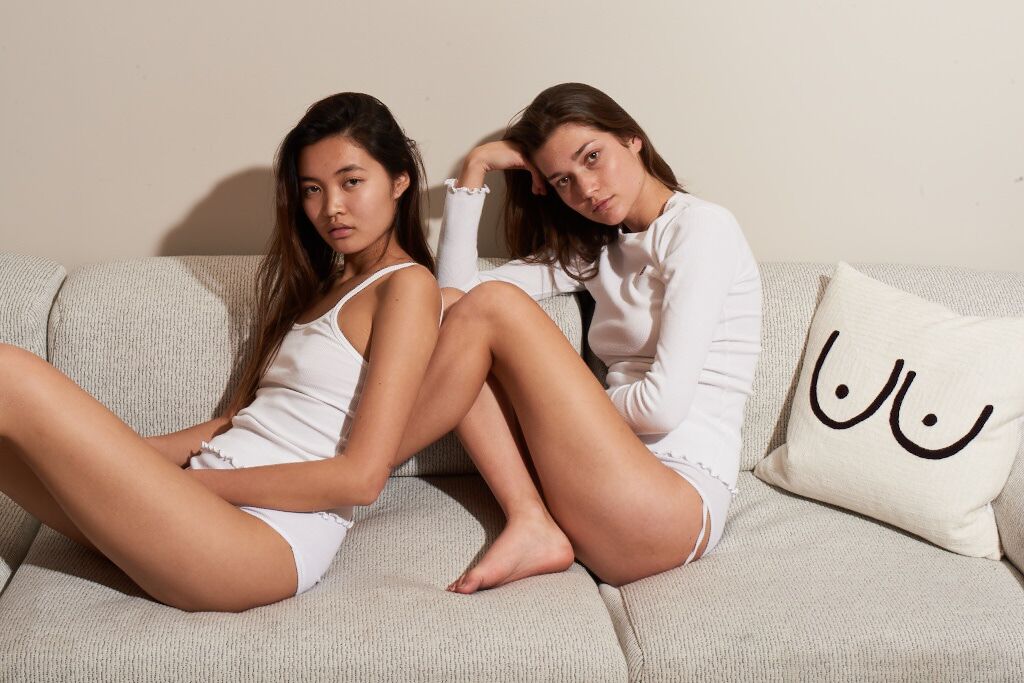 What do you love about doing Par Femme?
I feel like I'm discovering myself as a woman for the first time and the endless connections and encouragement for what we are doing is humbling. I love working with our little team. Our designer Dani Stephens is a great inspiration.
How does running Par Femme compare to running Oyster?
Par Femme is a content led e-commerce site, which has similarities to running a fashion magazine in terms of featuring editorial shoots. Ruby and I wanted to create content to build connections with our customers on a personal level, engaging with them and building a community around that. After all, what we're selling is pretty intimate, from adult toys to jewellery. The content side of Par Femme is what communicates who we are and instills a sense of trust in our audience.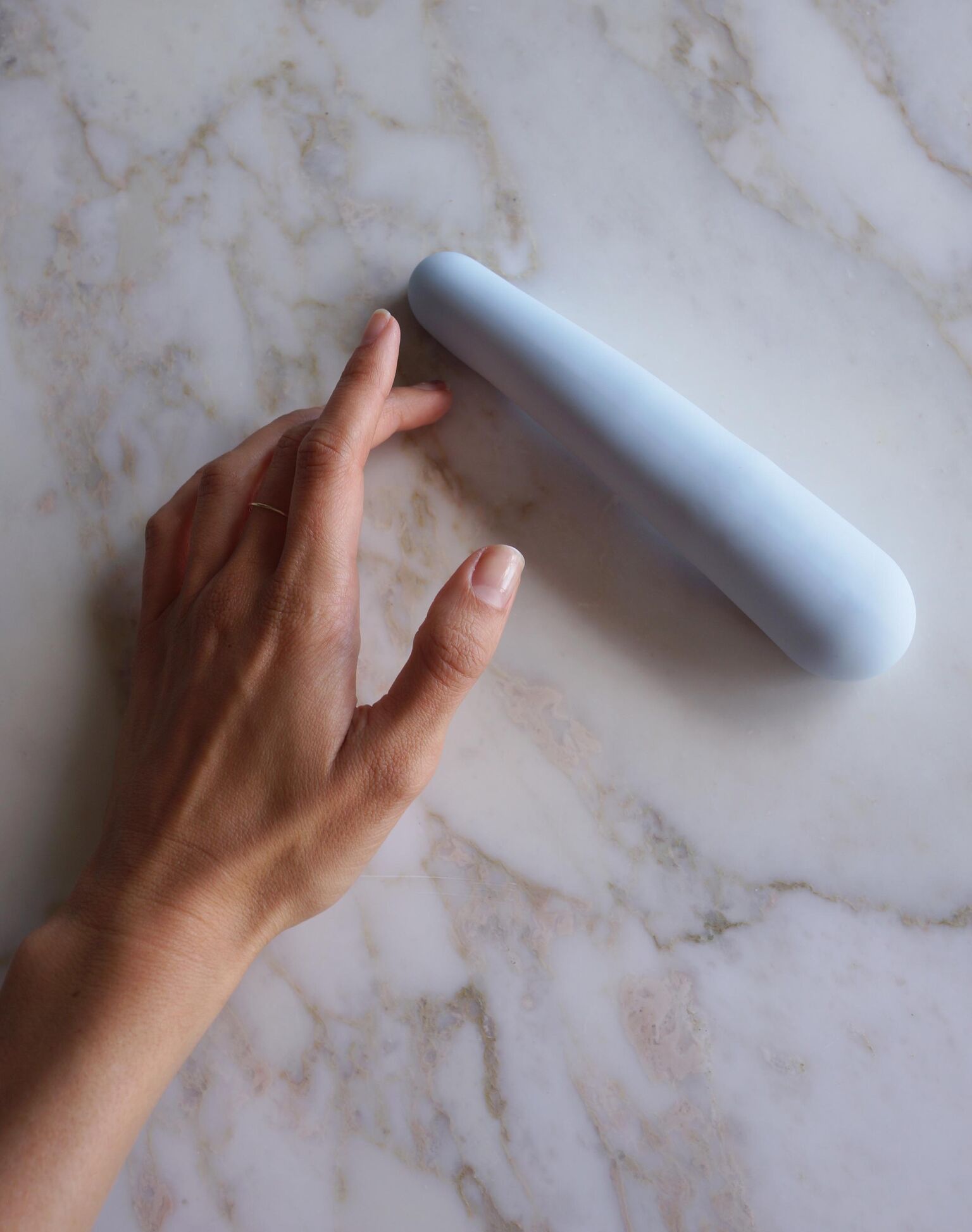 What lessons did you learn during your 21 years running Oyster, and which ones still apply at Par Femme?
I started Oyster with only four years of experience on a small weekly music paper. I was so young and naïve, with no traditional publishing experience, so I really grew up with the magazine. Everything we did was a learning experience. Oyster was constantly evolving and we were also on the cusp of a digital revolution, which really changed our readership growth on a local and global level. The biggest lesson I learned was that being overly reactionary can result in negative long-term effects. As boring as it sounds, having a solid plan and a financial strategy is so important. Oyster was just pure passion and blind ambition, which made the journey harder than it should have been. But I have no regrets as I was so proud of what it was and all the amazing people that were part of its journey.
What's more fun: finding new talent (young photographers, designers, etc.) or finding new sex toys and other fun objects to stock?
I love the discovery process, no matter what it is. Finding new talent or creating innovative and exciting designs — it's all the same buzz. I can't compare one to the other, as I still feel like I'm discovering amazing new people and products who deserve a platform to shine.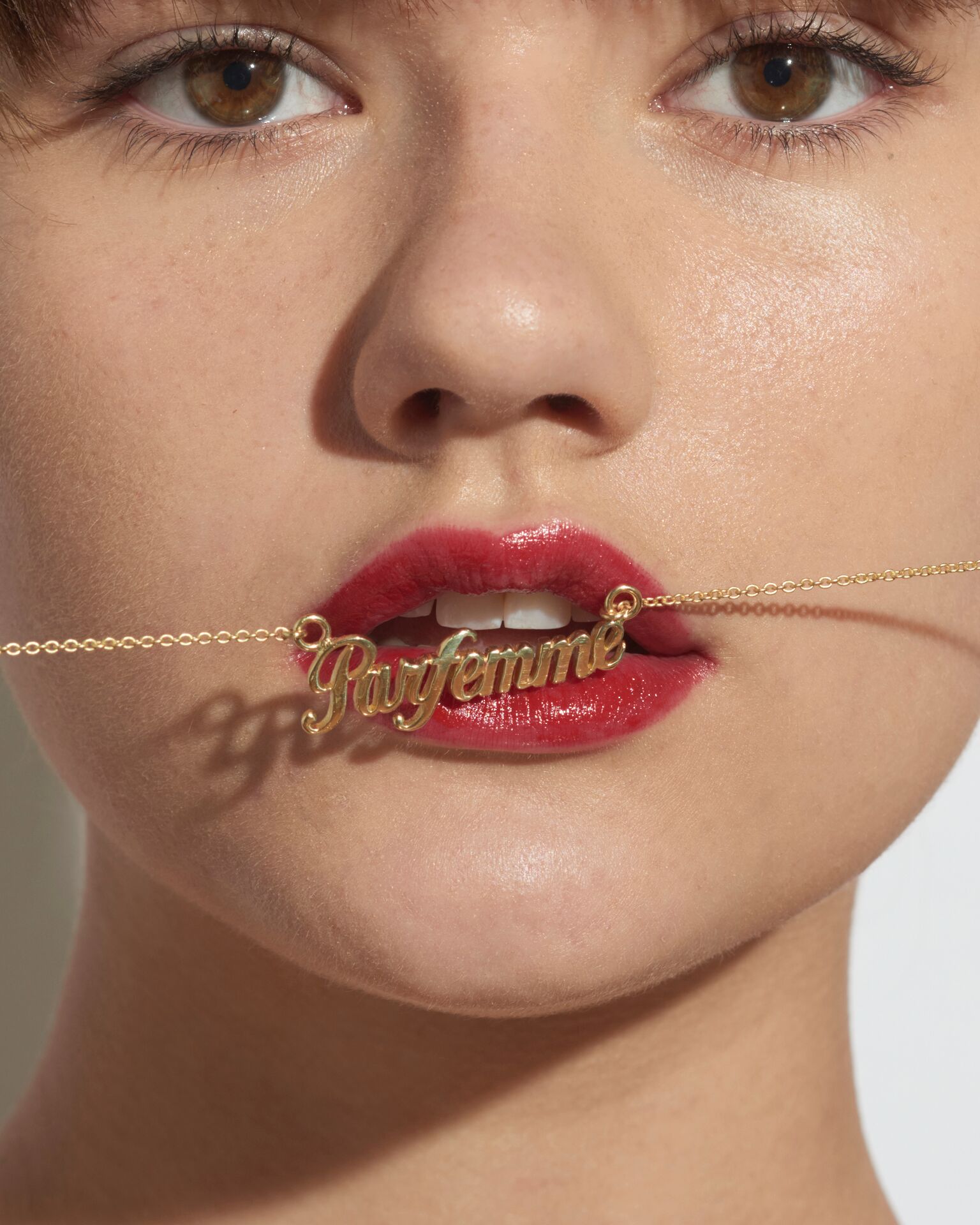 What items or types of item have been more popular than you would have guessed?
What really surprised me was the huge success of our Par Femme Classic Logo Tees. They have been beyond our expectations in terms of popularity!
Are there any really weird/interesting items that you could tell us a bit about, like the Keith Haring Tenga egg, things we might never have heard of?
Yeah the Tenga Party Egg is a fun one – it's a disposable male masturbator that stretches over the penis (and comes with a lubricant) and has a Keith Haring designed textured print that provides extra stimulation. Another new product we love is the Dame Eva vibrator, which is designed for heterosexual couples, with clitoral stimulation as the focus. Dame are a fantastic company run by women based in New York, who begin their design process with scientific research, focusing on women's wants and needs.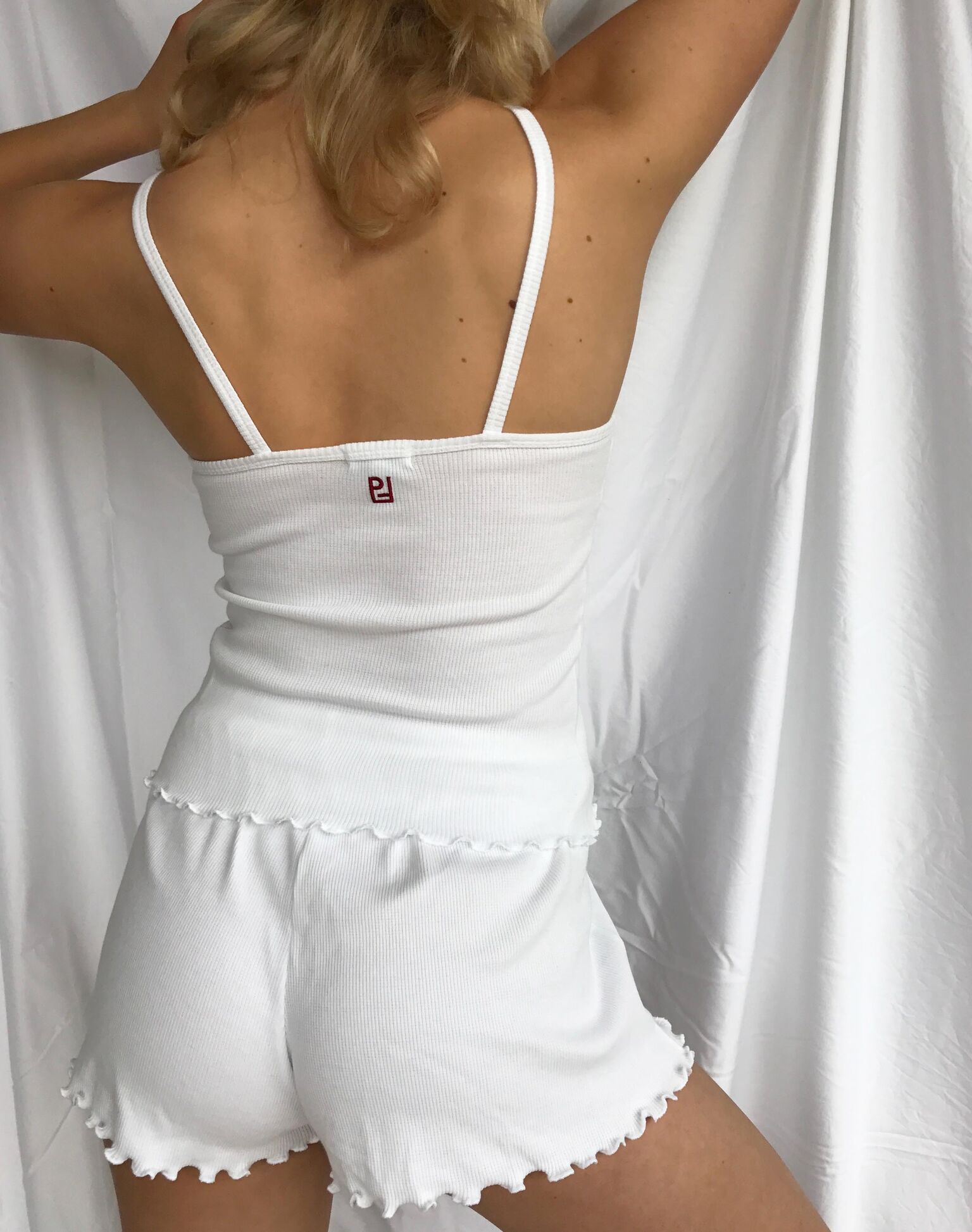 What have you learned about people's sex habits through Par Femme?
We haven't necessarily learned about sex habits, more so we have learned that women are enjoying the opportunity to shop on a site that's aesthetically pleasing and a place they can enjoy reading and browsing the content as a fun and indulgent experience. We provide a more approachable experience than a standard male focused sex site, and have learned that shopping for a toy can feel as special as shopping for an item of jewellery or a set of beautiful lingerie.
Why do you think Par Femme is going so well?
We're still finding that we are marginalised by having sex toys on our site, and it's an ongoing process to help people feel comfortable with what we sell. We've definitely hit road blocks because of our offering. Even though we've endeavoured to create a curated safe space and a community of like-minded individuals, we still face obstacles in regards to the product mix. It's more of a fear of association and stigma, even though first reactions are positive. It's sad that in this day and age people are judged in this way, just for wanting to explore sexuality. That said, we are lucky to work with brands who share our vision, and yes, I think our success is in walking that fine line between sex and style.