Global Explorer | Photos Taken by a Nomad
Catch Kate Bellm's photos of naked friends, deserts, mountains and underwater worlds
Alongside shooting models and collaborating with big fashion houses, photographer Kate Bellm has been living nomadically around the world for years, treating Utah deserts, New Zealand mountains and Mexican vegetation with a hallucinogenic sheen.
Her objective is to "enjoy youth, freedom and nature": thus she truly lives the sort of bohemian existence a generation of Instagram photographers – with their canned saturation and endless pastels – pretend to live to their friends back home. She speaks about her about her work, life, and first solo London show, Night Sky Rising, currently showing at LAMB Arts in Mayfair.
Can you tell me a bit about how you spend your days?
I live in a self-built, off-grid house in the Tramuntana mountains in Majorca, in a forest overlooking the sea with my husband and baby boy Sage. We usually wake up early and go into the garden, where Sage picks tomatoes off the bushes and eats them for breakfast. Our lives are based around the ocean so we spend most of the day on the rocks, going for swims and taking photos. I started taking Sage underwater on my back last summer to explore crab holes and rocks.
What about the very striking underwater images?
When we moved here my lifestyle suddenly changed. I had never shot underwater photography before but we spend most of our time swimming in the sea, so it came naturally: shooting the local girls on daily swims to the caves. We find these along the cliffs on our swims or in boats, and we climb into them and explore. I have my underwater camera attached to my arm at all times. There is always an opportunity to shoot in these magical places we find on our daily adventures.
What techniques do you use to achieve some of those luminescent visual effects?
It's been eight years of experimenting with various techniques that I've now merged. I use multicolour foil filters, pre and post manipulated films, kaleidoscopes. A mixture of these techniques creates this psychedelic landscape work. Purple Fields (2016-17) was my drunk sisters and friends running through a field near the house I grew up in England, and created using infrared film. It was freezing but they were all tripping over with laughter. I mean, we couldn't not get naked and run through an endless full field of flowers.
What is so powerful about a nude in a natural landscape?
It's the only thing that makes sense to me… Wearing clothes in the middle of nowhere just doesn't look right.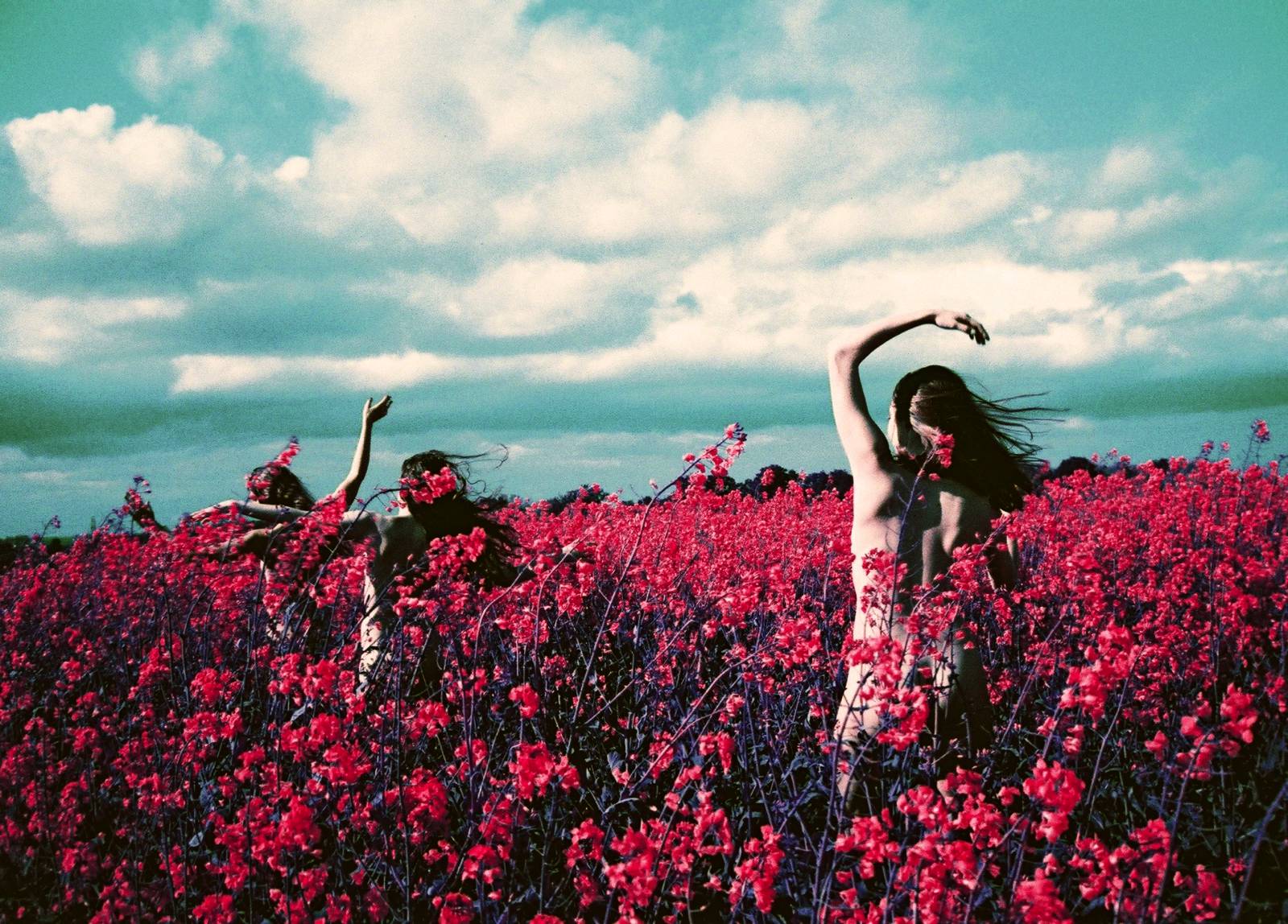 What is the most beautiful thing you've ever seen?
Definitely the colours you find underwater: pink and purple moss, iridescent shells, rays of light streaming into a dark cave and neon fish… Being underwater is a personal form of meditation for me.
What do you think Instagram has done for photography?
At first it was a little annoying, as all that time and effort photographers put in to get specific effects with film was being done with a filter. And yet you can be anywhere in the world and keep working, selling prints, inspiring others, collaborating. Plus, it has pushed me to develop more authentic analogue techniques!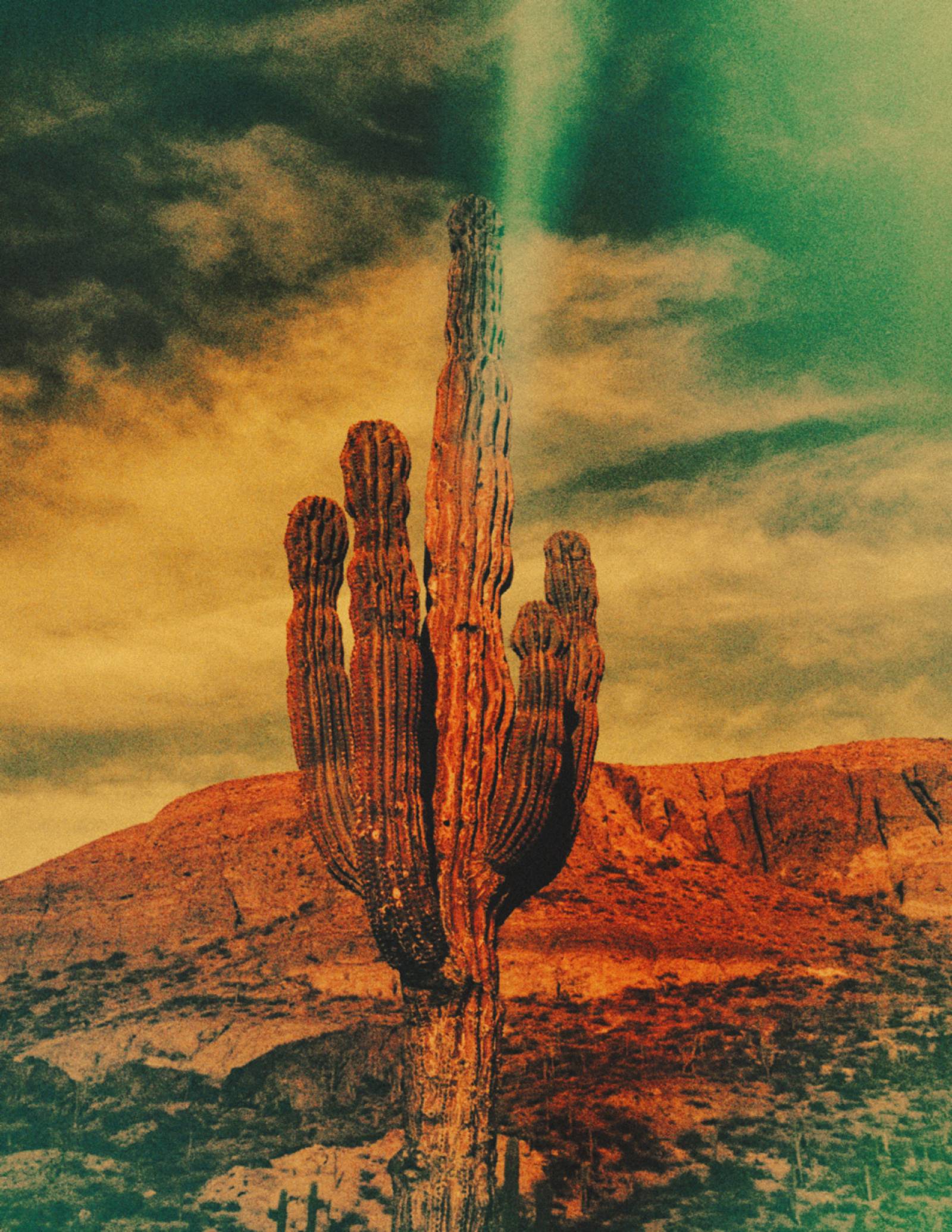 All your subjects, outside of your fashion work, are your friends. How do you go about cultivating relationships with people you want to photograph for your art?
We like doing the same kind of things and spending time in nature. Without their wild souls and free spirits, none of these photos would be possible. These girls are badasses: they climb naked into unknown caves and swim so deep to get to underwater rocks for my photos. We all just do it for fun.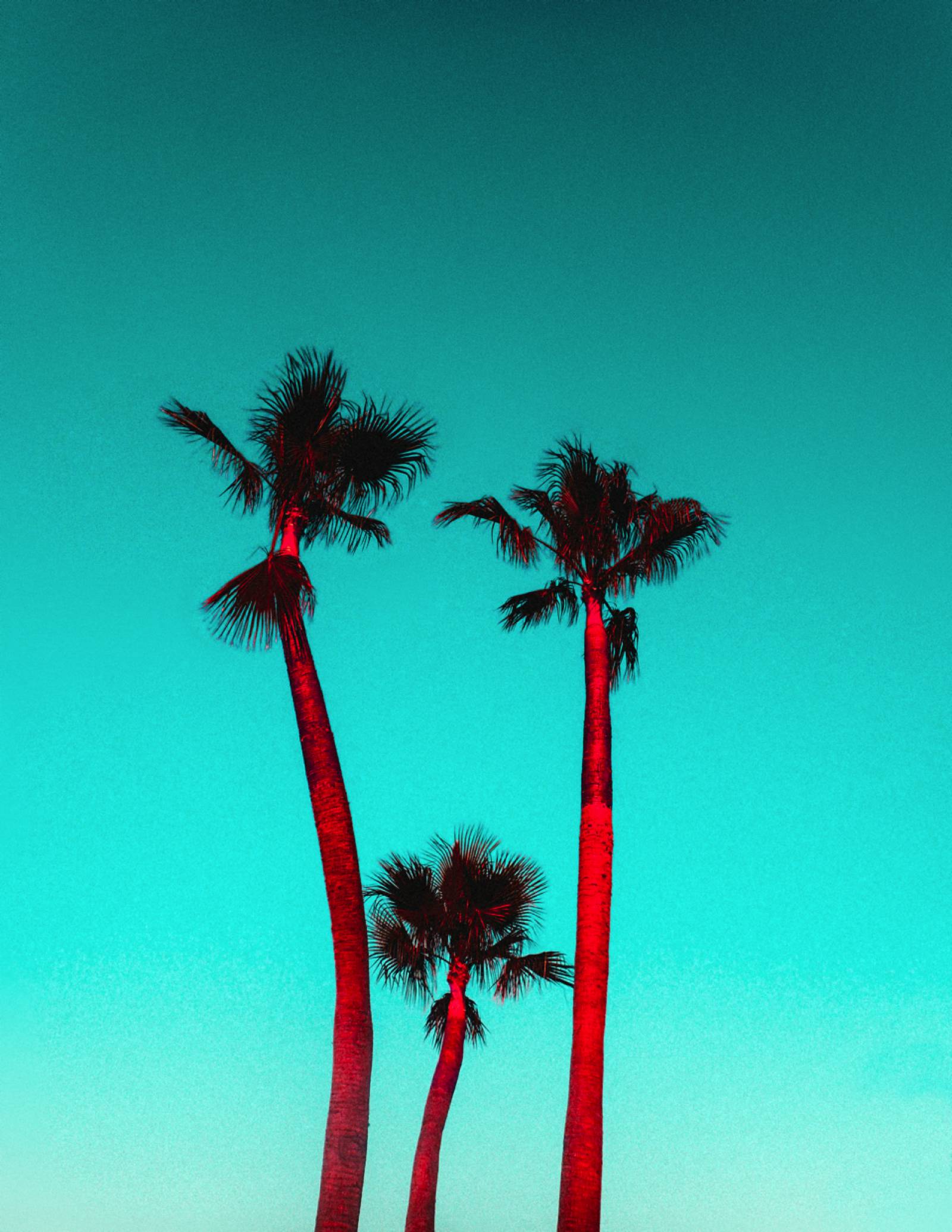 Night Sky Rising, Kate Bellm, is showing until 13th of January, 2018
Tagged: