Surfing in Style | Exploring the Basque Country in a Rolls-Royce Ghost
A Rolls-Royce is far from your stereotypical surf wagon...
With 'The Road Less Travelled', we aim to cover cars a little differently: putting them through their paces by seeing if they can handle a real adventure. Taking the Rolls-Royce Ghost out for a drive in a less conventional setting this month, we explore the spectacular coastline of the French Basque Country with local surfer Lucie Curutchet.
The Basque Country cuts into both Spain and France, but dig a little deeper and you'll find it isn't quite like either. Made up of the rugged landscapes that run along the Atlantic Ocean between the Ebro River and the Adour River, the Basque Country boasts a distinctive geographic and cultural landscape all of its own.
Rather than road-tripping with the classic battered surfer van you'd usually find cruising the Basque roads, we're gliding through this unique region in a Rolls-Royce Ghost.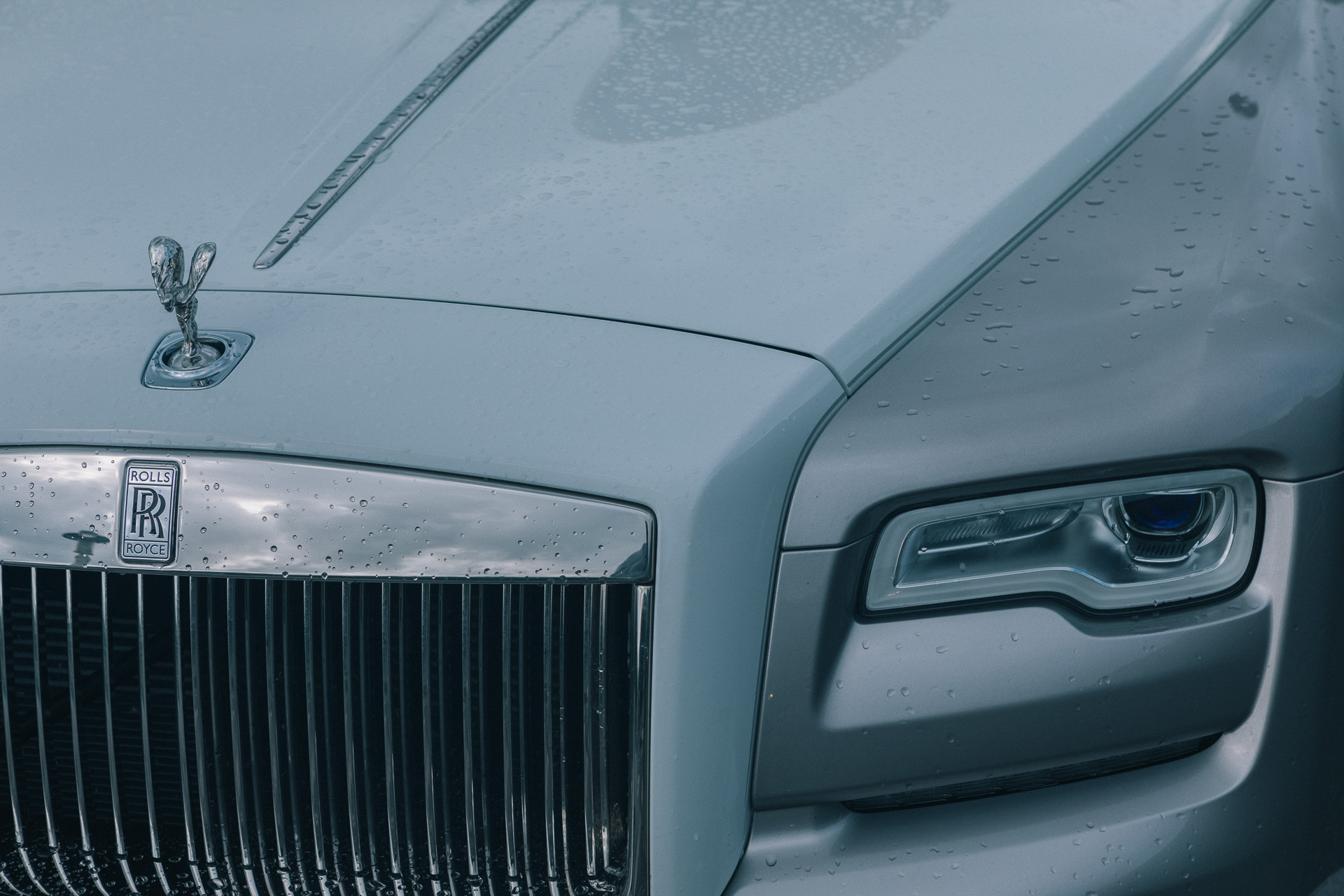 Established in 1904 by the partnership of Charles Rolls and Henry Royce, Rolls-Royce is a name that comes with more than a century's worth of prestigious connotations. In fact, a marketing survey in 1987 showed that only Coca-Cola was more widely-known than Rolls-Royce. It's a brand synonymous with the luxury lifestyle. It's also quintessentially and wholeheartedly British.
Neither of these things make it the obvious choice of car for a surf trip to the Basque country. But we'd been offered the use of the Ghost by the brand, and we thought what better way to test it than to try something a little out of the ordinary?
Our charming companion for the trip is Lucie Curutchet, a spirited 26-year-old surfer and skater who heads up the European marketing team of Californian surf and skate brand Volcom. She's well-travelled and speaks several languages, but above all she's proudly Basque – born and raised in these rolling hills.
We couldn't wish for a more knowledgeable and passionate guide to join us in the search for empty waves, deserted beaches, and picturesque landscapes. Lucie, for her part, can't quite believe she gets to drive this dream car for a day.
Our journey starts in Anglet, a quiet seaside town adjacent to Biarritz – and Lucie's home. Driving through between the two, you instantly get a sense of the quality of life locals lead here. It's not hard to see how living so close to sea you can surf, not to mention mountains you can climb in summer or ski in winter, would be good for the soul, body and mind.
"After Napoleon III's wife Eugenie fell for the Basque Country, Biarritz became the fashionable place to summer for affluent Europeans"
A sense of grandeur is still tangible in the resort town of Biarritz. After Napoleon III's wife Eugenie fell for the Basque Country and had her very own summer palace (now known as Hotel du Palais) built here, Biarritz became the fashionable place to summer for affluent Europeans. Over the last 50 years, however, Biarritz has become better known as a lively hub for surfers, creating a rich cultural tapestry that mixes high with low, and formal with casual.
We're making our way to Plage d'Ilbarritz, a beach with a beautiful rocky backdrop just outside Biarritz, on the road towards the next seaside town, Bidart. It's one of Lucie's favourite beaches to surf, because the waves there are particularly good for shortboards, and the road winding down to the beach makes for an excellent skate path.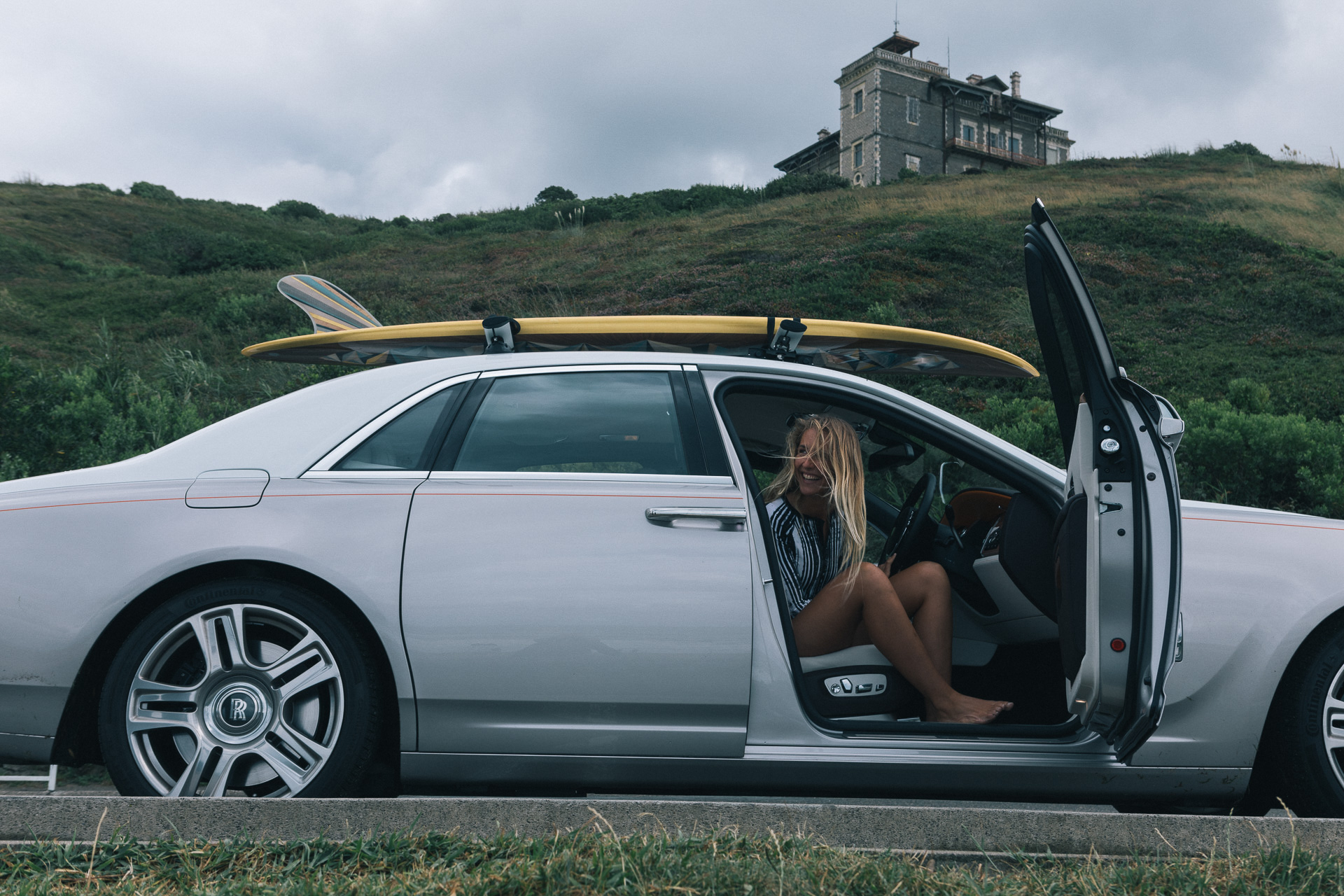 On the way, the Rolls-Royce Ghost turns heads, attracting the attention of locals and tourists alike. Although the car might not seem the most natural fit here, it exudes an undeniable air of cool that means nods are nothing but appreciative.
Unfortunately, the weather is against us. Despite the legendary quality and consistency of waves in this part of the world, when we arrive at Plage d'Ilbarritz we find seas that are choppy, messy and blown out. The waves are apparently working just fine for bodyboarders, but they're all but unsurfable. It's still a lovely place to spend a bit of time, so we head out to explore.
As we go, Spanish-Basque photographer Paco fills us in on why this region is normallysuch a brilliant place to surf, whatever the weather. "You can score epic waves with different winds, because the orientation of the French and Spanish coasts is 90 degrees different." The area is also home to what he believes is "the best wave in Europe. A long, peeling left hand tube in Mundaka, on the Spanish side of the border."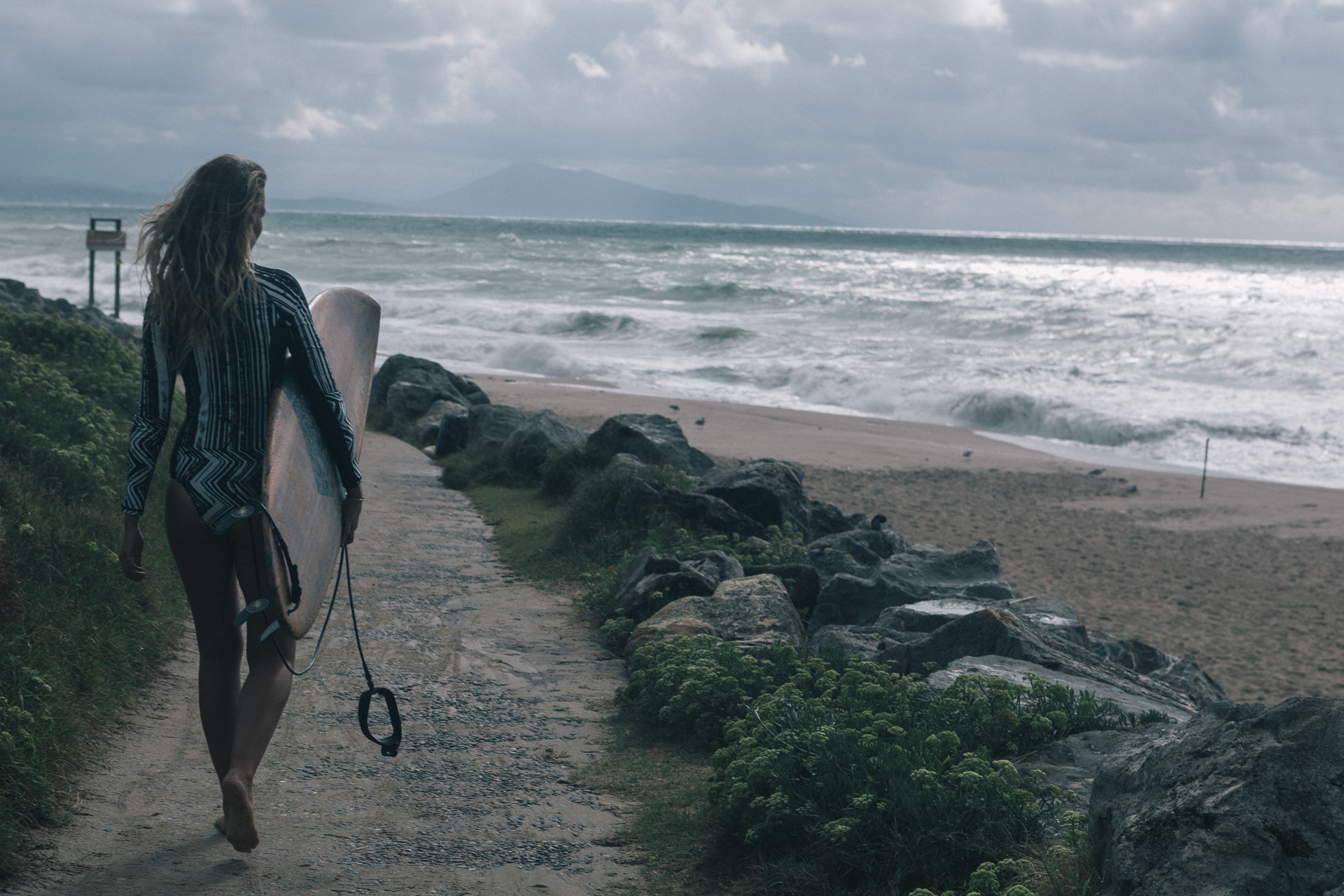 Lucie is similarly enthusiastic. For her, surfing runs deep. "My father started surfing when he was about 14. He's 60 now – but is still surfing. He never stopped. Sometimes I go surfing with him, but we don't really like the same spots," Lucie tells me with a smile.
"When I first tried to stand up on the board, all I wanted was for my father to be proud of me. He was really happy that I wanted to surf too, and encouraged me to do competitions – but I don't like to feel stressed when surfing. I just want it to be a passion, and something that I could enjoy without any constraints."
"Being in the water is like therapy for me. You don't even have to catch a wave to feel good: there have been plenty of surf sessions during which I've never caught a wave, but being in the water was the most important thing."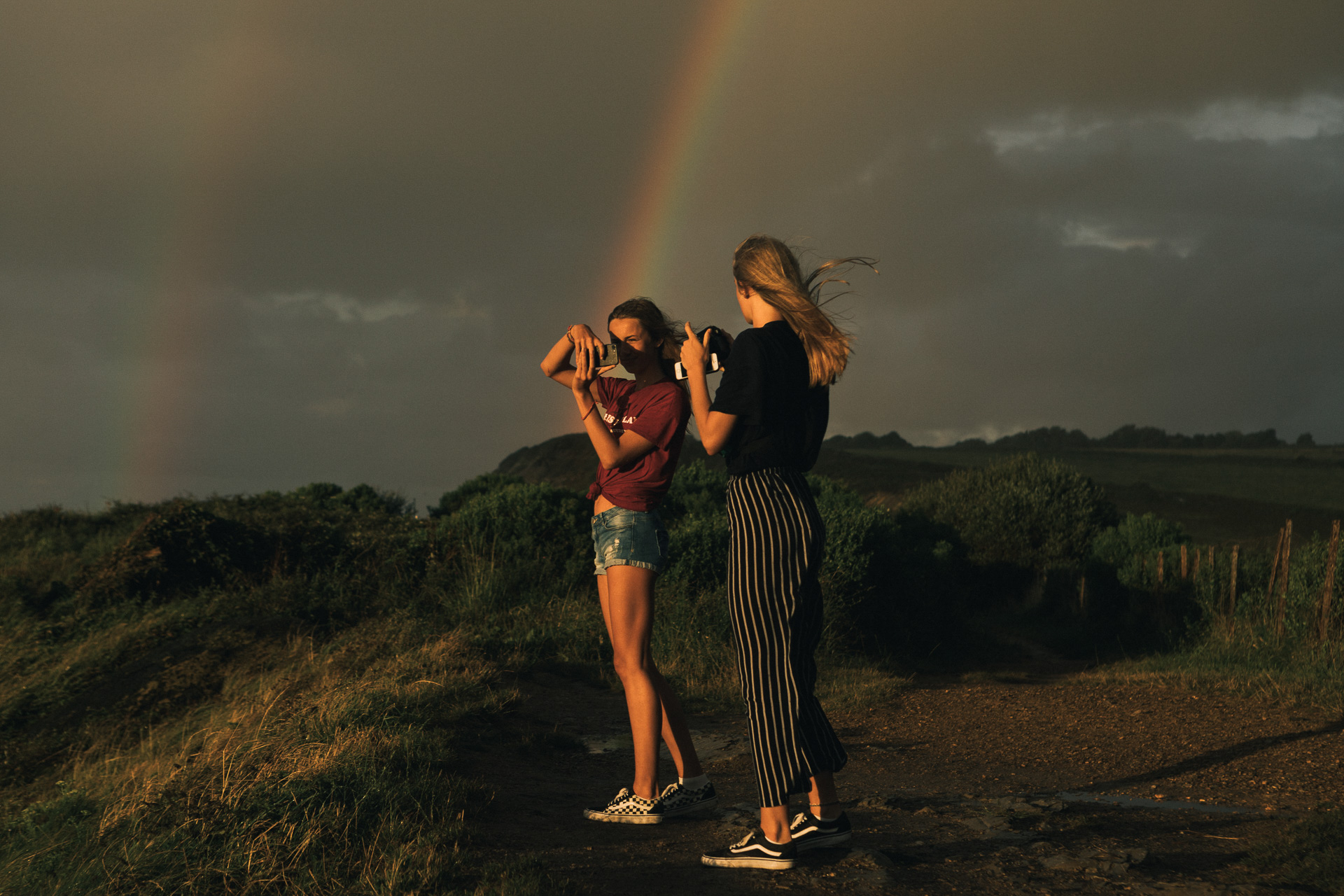 Lucie fills us in on her favourite spots in the area: "My favourite beaches are Corsaires, Madragues and the Ocean beach. In Biarritz, the most famous spot is La Côte des Basques: it's beautiful, but always crowded. It's more of a longboard spot, too. Bidart is a 15 minute drive from Biarritz and is really beautiful as well – La Plage du Centre has a lovely view."

In almost any other conditions at least one of these spots would be surfable. But luck is against us. On our way back to the car, a torrential rain storm hits, going from 0 to 100 within a matter of seconds. It seems part of life here in Biarritz: Lucie isn't taken aback at all; we, the visitors, most certainly are. But while it puts paid to any ambitions we might have for further exploration on foot, the rain suits the dramatic landscapes around us.
The Rolls, of course, takes the thunderstorm in its stride. As hard as the rain lashes down, once we're safely cocooned inside it's barely noticeable – certainly it makes little difference to the handling as we cruise down one of most beautiful roads in the region: Route de la Corniche. Stunning coastline panoramas unfold in front of us as we pass through small town of Guéthary, and head on down towards the border of France and Spain.

The Ghost seems to be enjoying it too. As we wind around a sequence of sharper corners, the engine purrs appreciatively – its eight-speed automatic gearbox handling the constant shifts up and down with ease. The power beneath the hood is considerable. Put your foot down even a bit and you can instantly feel the force of the massive 6.6 litre V12 engine. But this is no muscle car. From the chassis up, everything has been built with refinement and comfort in mind, and so the engine noise, while full-throated and satisfying, never rises to a roar, or intrudes on our conversation.
Designed as a smaller, more measured car in comparison to the Phantom, the Ghost nonetheless provides more than enough space for the four members of our party, plus gear. Lucie's boards fit easily on the roof rack, while the trunk is packed with her skateboards, wetsuits and apricots and greengages for the road. Food, Paco tells me as we drive, is another special feature of the Basque country. "The mountains and the sea meet here, so you can find fresh fish, meat, and vegetables all in one place."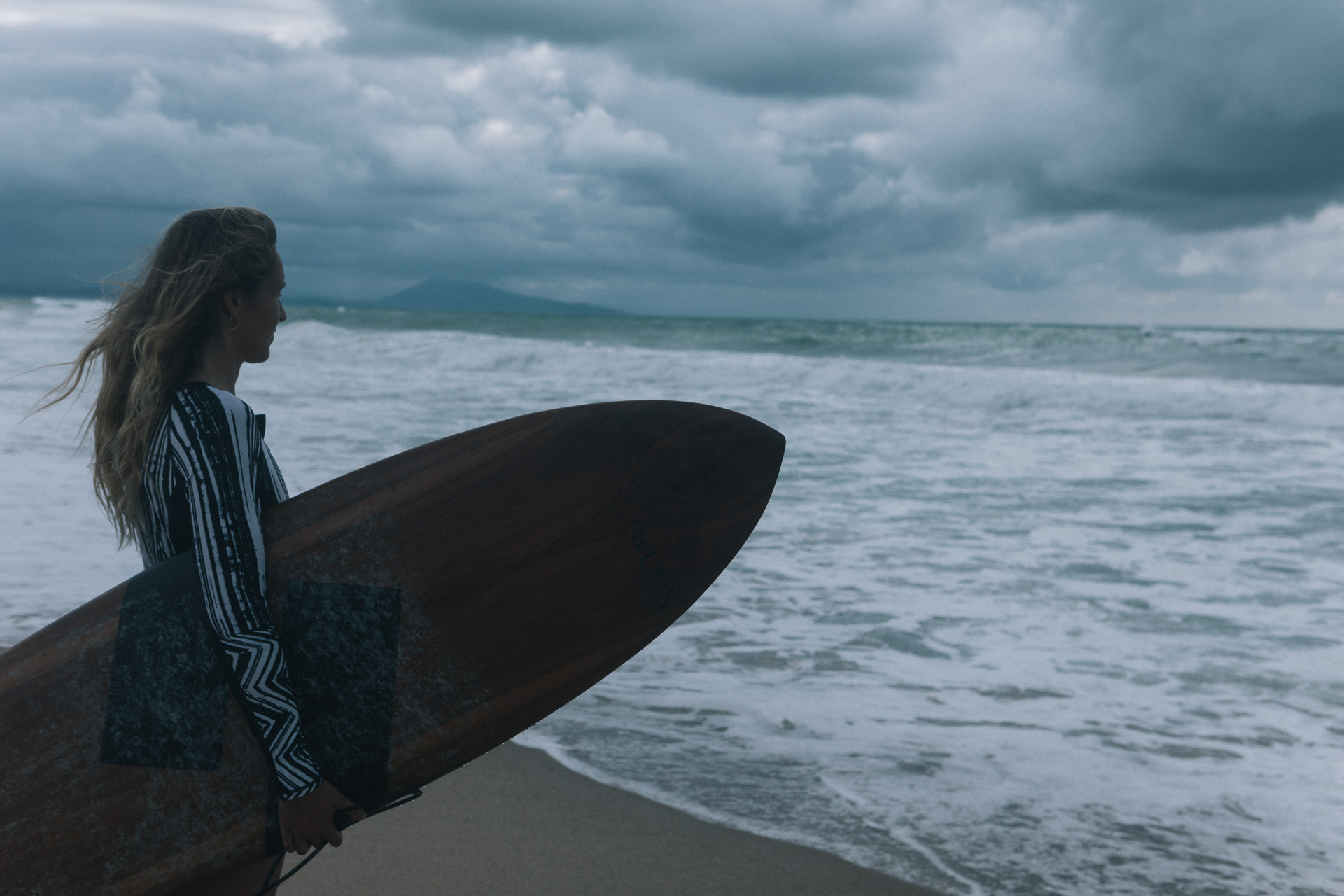 As we pull over to watch one of the more dramatic and vivid sunsets I've ever had the pleasure of witnessing, Paco and I discuss the distinct sense of identity that Basque people feel. "There's a lot of deep-rooted personality in the Basques. They feel proud of their culture, language and way of life." This feeling is one that even major institutions take on: Spanish-Basque football club Athletic Bilbao, for example, have an unwritten rule whereby the club only signs players who were born in the Basque Country, or who learned their football skills at a Basque club.

"On both sides of the border, kids learn Basque at the school – and the origin of the language still is a mystery. It's a tricky one to learn, because it has nothing to do with French or Spanish."
Lucie sums up why she loves living here. "You can go surfing, skating, and snowboarding in the same day. If you love the mountains and the sea, you won't find a better place to live. All my friends and family are from the Basque country, and almost everyone I love has come back here. I have everything I need to be happy. I still want to travel a lot and discover new places, but home will always be in the Basque country."
As she talks, the sun comes out, and the most vivid and colourful rainbow you could ever imagine appears in front of our eyes. With waves crashing against the rocks to our right, and the rainbow disappearing into rolling green hills that stretch as far as the eye can see, it's easy to see why Luice loves the Basque Country. We may not have found the surf we hoped for, but I've definitely fallen for this unique stretch of land and sea, and there's no doubt in my mind that I'll be back.
Kate Villevoye is a producer at the Vice Fashion & Luxury Group. Keep up with her on Instagram. Javi 'Paco' Munoz is a photographer based in the Spanish Basque country. You can see more of his work on Instagram.