The Trip that Inspired this Sustainable Multi-Million Dollar Luxury Brand
Turns out, travel can transform the lives of the people you visit, not just your own.
Photo: Alex Gorosh
This year clothing line Naadam will launch in Selfridges. It's already stocked in Nordstrom, TK Max, Bloomingdale's and another 250 speciality stores around the world. Not bad for two twenty-something guys who got drunk in Ulaanbaatar, and ended up stranded in the Gobi desert.
The then 25-year old Matt Scalan had just quit his job as a New York banker to embark on trip around Asia; he never got further than Mongolia. Scanlan and his co-founder Diederik Rijsemum touched down in the Mongolian capital, got pissed in an Irish pub with two nomadic countrymen (only one of whom spoke English) and spent the next month in the middle of nowhere.
Scanlan's memories of how he got there are hazy – as anyone's would be after an overnight flight followed by a cocktail of Guinness, vodkas and whiskies – but from what Scanlan recalls the two guys they met offered to take them on a trip to the 'countryside'. "I live in New York so the easiest comparison for me was like, OK, the countryside is two hours away in upstate Connecticut," says Scanlan.
17 hours of driving through deserted landscapes later, they arrived at their destination; and the Landcruiser they were in broke down. Needless to say, garages were not in big supply. "People didn't know where we were, my family thought I was dead," says Scanlan.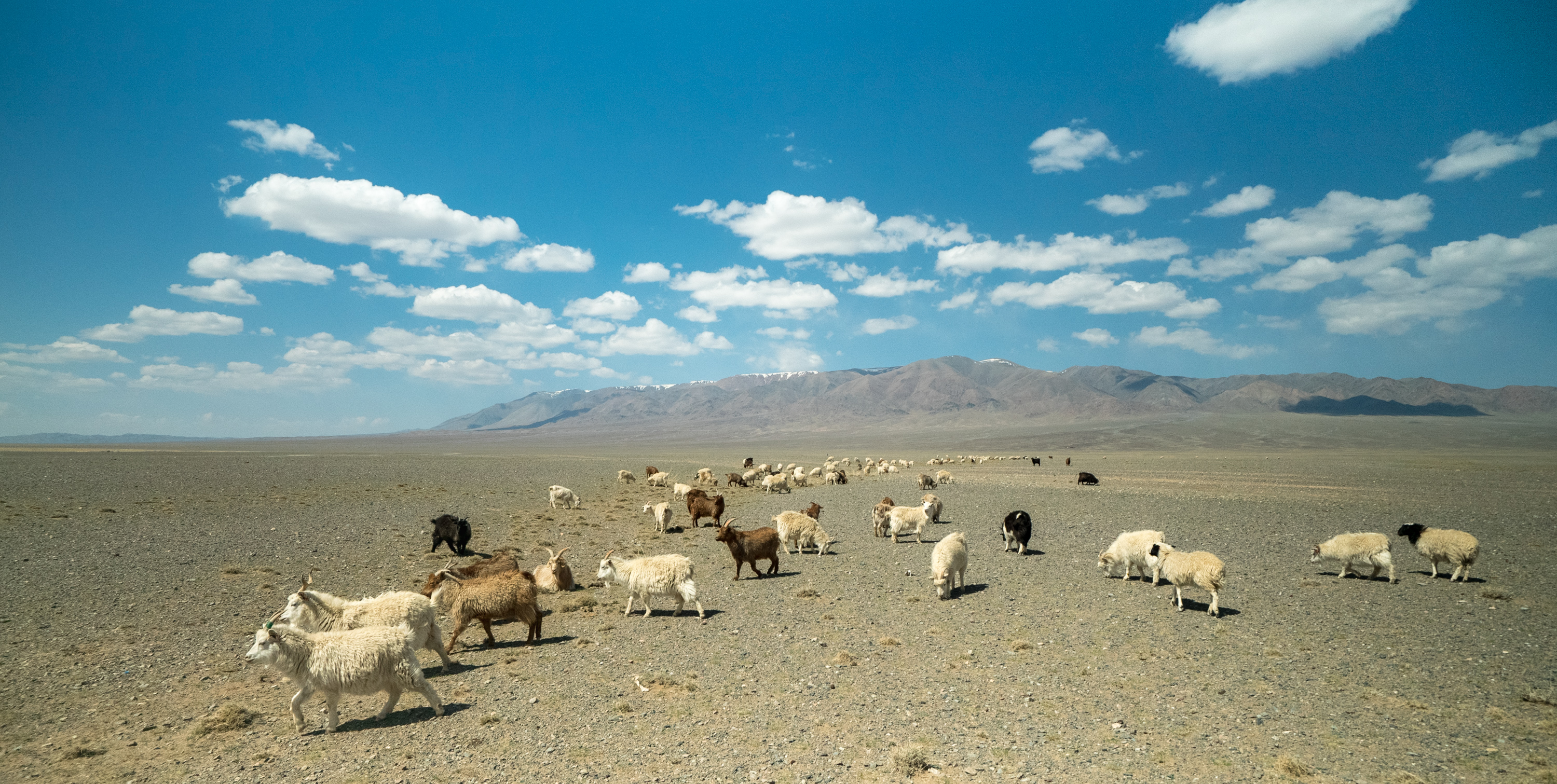 Fortunately their hosts were beyond friendly, taking the two men in and feeding them generously despite their own limited supplies. For four weeks they drank goat's milk vodka (which is apparently as unpalatable as it sounds) played cards, looked after said goats and learnt to ride horses. Their staple diet was essentially pressurized goat's guts.
There's a recurring theme here: goats. With no agriculture to speak of and little vegetation, the animals are a life source for the nomadic herders who relocate their yurts up to five times a year to follow their livestock.
This is a way of life which has existed for thousands of years. And yet despite of the popularity of cashmere around the world, this commercial success has not financially benefited the Mongolian herders at the source.
"I started looking at the cashmere and was like wait, the stuff that sells for hundreds of dollars in the United States, that comes from here?" explains Scanlan. "And these people have a culture, a sense of community and value systems – that we never think about when we put that piece of clothing on."
This isn't some philanthropic passion project. Scanlan is objective about the work he does with his Mongolian partners, and the lessons he learnt living with them. "When you're out there and they're taking care of you, you need them to survive," he says.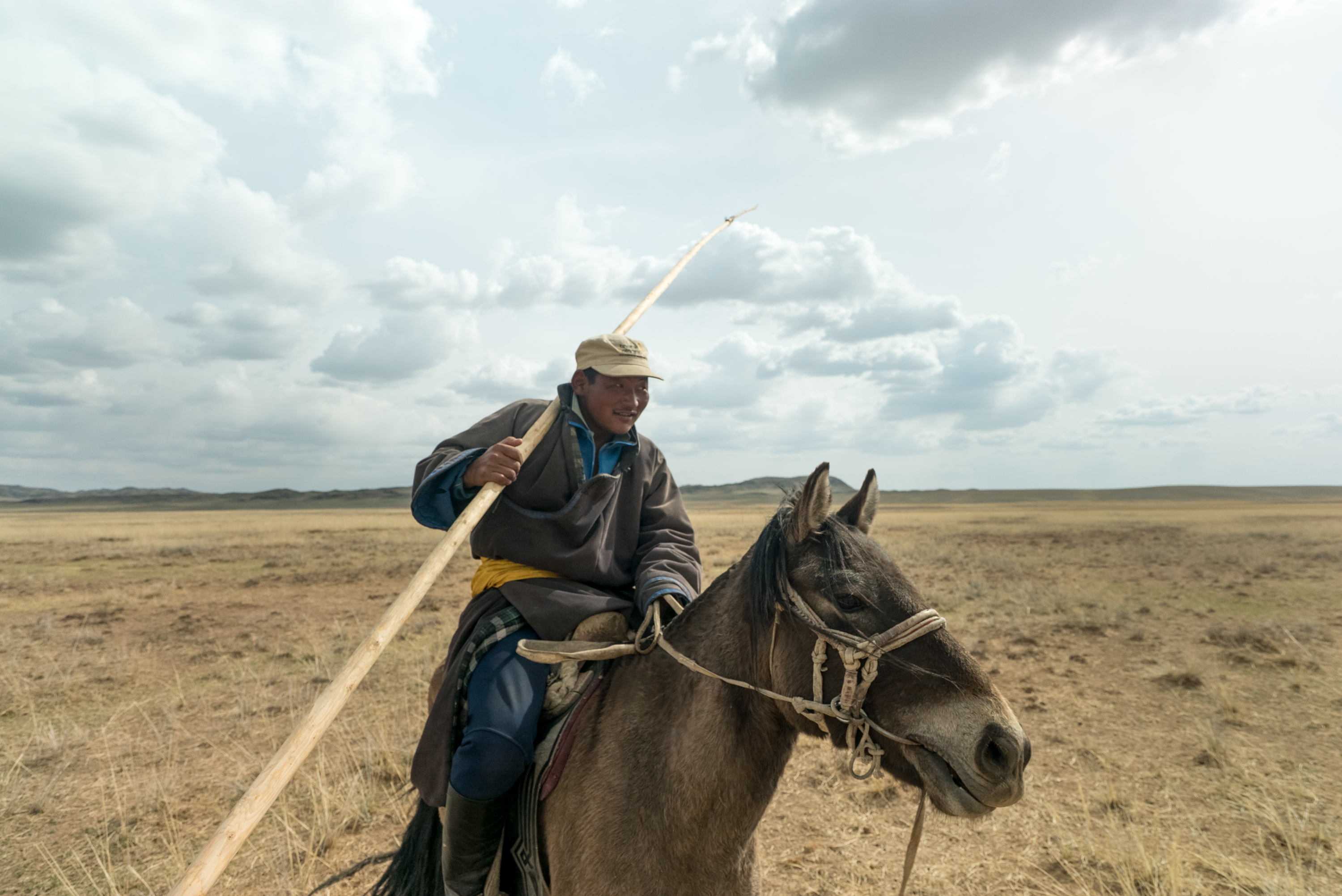 "We asked them what they wanted and how we could help them, and they just said – our goats are experiencing high mortality rates. So we helped them by vaccinating the goats." Returning to New York Scanlan and Rijsemum did this through a non-profit organisation, raising money and investing in infrastructure.

But they soon realised that no matter what they did, they couldn't increase the profits the herders made, because it was all being swallowed up by the middle men who set the prices. "The herders are at the base of this big value chain, where they're more or less at the whim of big macro influences – like climate change" explains Scanlan.
"They don't have the details, they don't have the political commentary, they just realized one day that things were different and things have been different since," he continues. They realized the only way they could intervene was to become traders themselves. So they raised some more money (Scanlan's parents re-mortgaged their house), flew to Ulaanbaatar, withdrew $2.5m – and drove back out into the desert.
By cutting out the middle man and setting fair prices at source, Naadam are representative of a new breed of sustainable organisations. "I get frustrated when I look at landscape of consumer brands that tout sustainability but lack any clear definition," says Scanlan of the vagueness that currently surrounds the conversation. "They lack real impact. Planting a tree is great, but with money you can change stuff. You can build sustainable systems for people and the environment."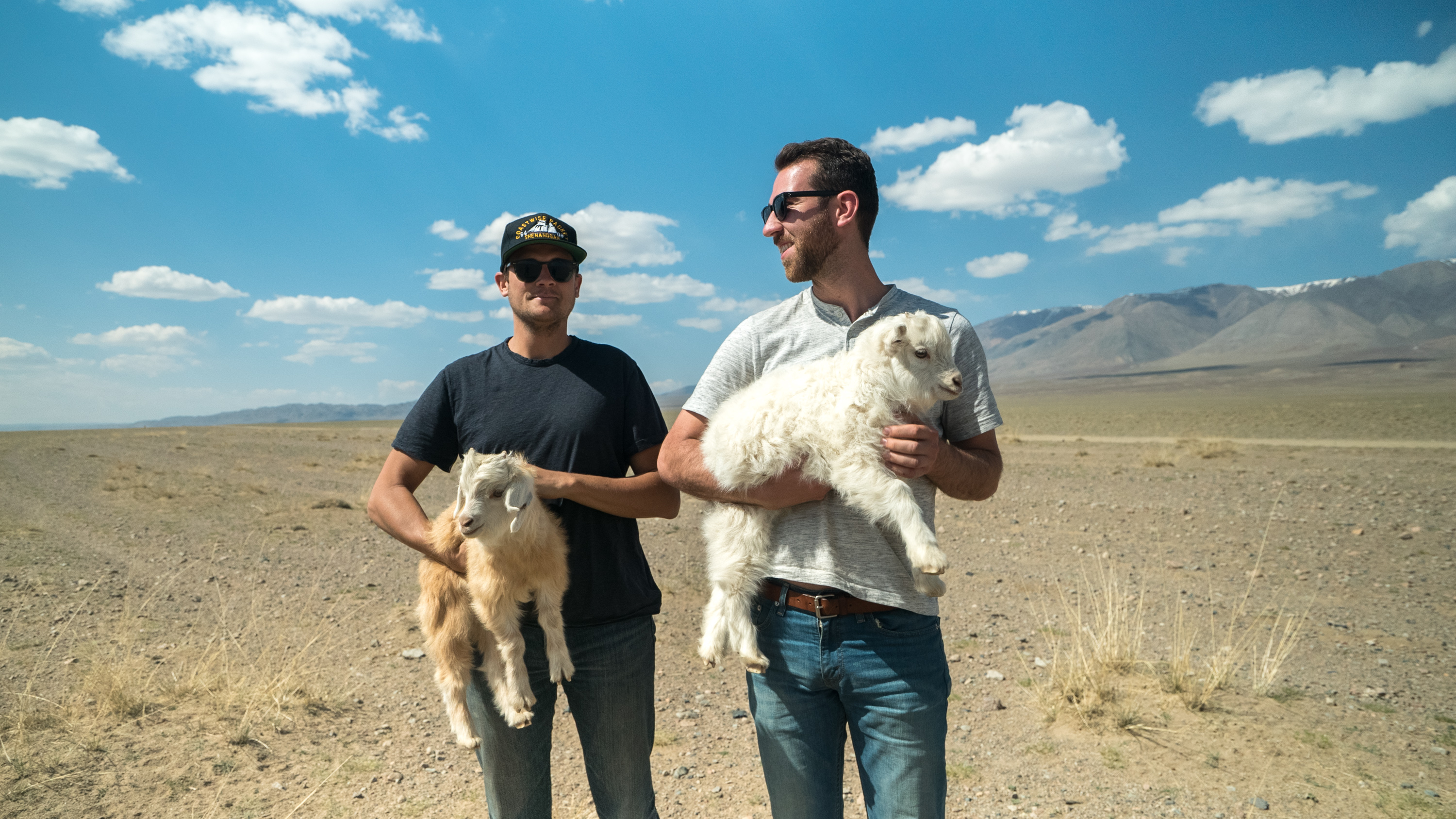 The 2018 Fashion Transparency Index produced by Fashion Revolution (which ranks 150 of the biggest fashion brands and retailers according to how much they disclose about their social and environmental policies) revealed that luxury brands publicly share relatively fewer social and environmental policies and practices than other major brands and retailers.
Despite global pressure from consumers and organizations like Fashion Revolution, the luxury market is being particularly slow to address the problems it's causing around the world. Naadam are setting an unprecedented example of how to do things differently. And how to do fashion right.
They're also continuing to invest in the people and the areas that they work in. "There's now more infrastructure, there's irrigation, there's solar panel usage, there's a hospital. There's a bit more going on in this area," says Scanlan, who also built a fence the size of Manhattan in the desert last year to help prevent desertification (when the goats destroy their habitat by over-grazing.)
But he's not romantic about the work. For Scalan, yes, this is a profitable venture with a great backstory, but what happens to the people he works with and their way of life as a result of the work they do together? That's not his to decide. "They're people. I don't make any assumptions," he says firmly. "I help them, I'm a businessman. I have a non-profit that I believe has a meaningful impact. I'm here to support and help them. Everything else is up to them."