A Musical Tour of Sitges
From massive pride events to major festivals, Sitges is a must for music lovers.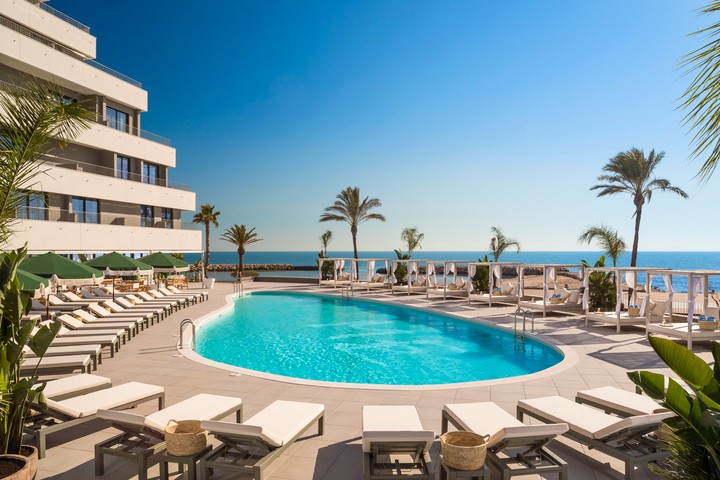 Photo provided by ME by Melia
Located approximately 35km southwest of Barcelona, the perhaps lesser known Sitges is Catalonia's cultural hub. With an annual carnival in February, a huge Pride celebration in June, the Terramar music festival in July and an international film festival in October, the open-minded coastal town has built up quite a reputation for guaranteed good times. This haven for creatives also has golden beaches, impressive nightlife options and one of the most exciting LGBTQ+ scenes on the continent. In fact, it was here that the first gay club in Spain opened, back in the '80s.
Talking of clubs, you've probably heard of Pacha – the superclub and record label responsible for turning Ibiza into the party island it is today. Maybe you're aware that they now have clubs right across the world. But did you know that their very first club, the original Pacha, was opened in Sitges back in 1967? You do now. Although it has since closed, Sitges boasts a whole host of bars, clubs, live music venues, pool parties and cabaret drag shows. Naturally, the music is fab.
If you're a music lover who is planning a visit then make sure you stay at the ME Sitges Terramar hotel, set right on the gorgeous Platja Terramar, a protected swimming cove. They're intent on bringing the music to you; ensuring you enjoy all Sitges has to offer, even if you don't feel like hitting the town for a big night out. Curated in partnership with VICE, ME's hotel soundtracks seamlessly combine the work of local artists with the international queer pop playing in the nearby clubs. Think: 31 FAM, Albany and Hinds next to Kim Petras, Dua Lipa and MUNA. We stan.
For a taster of the ME Sitges sound check out their sultry day and electrifying night playlists below!