Graffiti & Grapes | Keith Haring's Final Artwork is the Last Thing You'd Expect
29 years after his untimely death, his legacy lives on
Art & wine buffs want the greatest, the first, the last, the newly-discovered, the underrated - so what if you brought those two worlds together, competing for a bottle that was both a luscious Tuscan red, and a genuine piece of pop art from the movement's final era? Well then, you'd have Charles Saatchi and Oz Clarke duking it out for Castellani's latest vintage, stamped with an original label from the era-defining street artist, Keith Haring.
In 1989, Haring - doyen of the contemporary art scene in New York, and a close friend of Warhol, Madonna, and Basquiat - completed his final public work, on the southern wall of Sant'Antonio Abate, in Pisa. Entitled Tuttomondo, this last display shows, in his customarily cartoonish style, the battle for peace across the world, and Haring's role within it. Thought to be the summative work of his career, and a paean to his ideals of unity and tolerance, Tuttomondo was accepted as Haring's last hurrah, before his untimely, AIDS-related death less than a year later.
"Thirty years later, Haring's last work is finally able to be exhibited"
What has not been known until now, however, was the parting gift that Haring gave to the Castellani family, who had invited him to Pisa to sketch out Tuttomondo. Sketched out on a blank label was a bunch of grapes, enveloping and bombarding one of Haring's kinetic cartoon figures. Haring had originally designed it as a kitsch label for the house wine at a friend's restaurant, but gave it to the Castellanis with the dream of it adorning a prestigious vintage somewhere down the line. Thirty years later, Haring's last work is finally able to be exhibited.
Castellani's newest blend isn't just art for art's sake, however. Just as the family gave Haring the freedom and the means to paint his magnum opus, they hope that this bottle will give way to a thousand more Keith Harings, who would receive paid-for residencies at the family's Tuscan villa for as long as they need with the profits generated from the wine.
The Materia Prima Foundation, ran by family scion and art patron Piergiorgio, has already welcomed dozens of artists to their 'sanctuary' - and if their Haring collaboration is as riotous a success as they hope, they can be expecting to host many, many more over the next few years.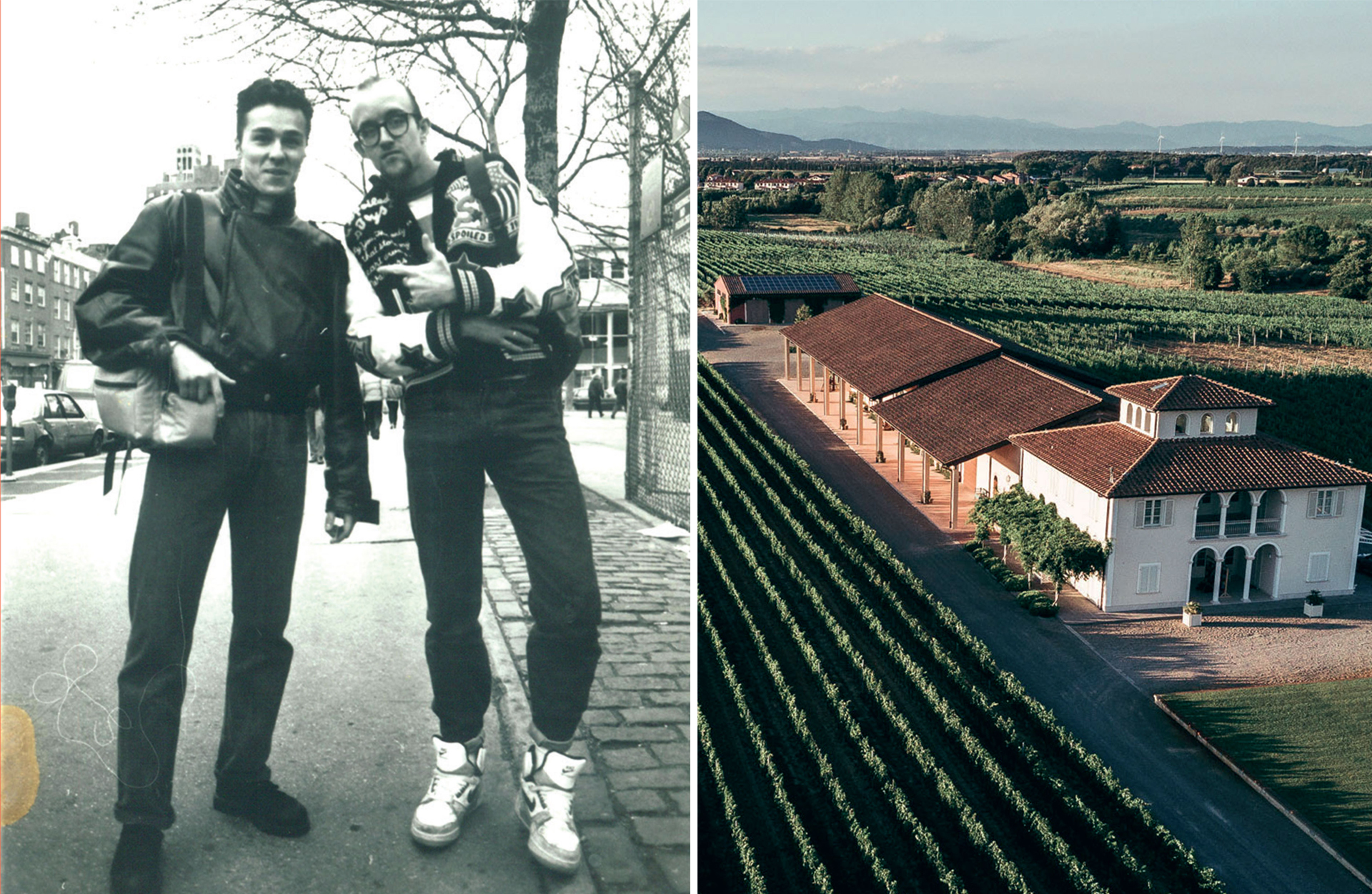 Should you choose to crack open your bottle, you will not be disappointed: aping the rich Super-Tuscan blend of Sangiovese and Cabernet grapes, this Tenuta di Ceppaiano is round, bold, and gently oaky - a wine that can stand up to spice and acidity in a main meal, or balance with a decadent dessert.
Prices start at $24.99 (£18.91), which is good for a decent bottle of Italian red, and criminally cheap for a piece of contemporary art. Just be careful not to spill any on the label - that's a genuine Keith Haring you're dealing with.