Dive Into Myanmar's Myeik Archipelago | The Wanderlist 2019
Dive headlong into one of the best unexplored destinations on the planet
What? A beguiling cluster of more than 800 tropical islands, with incredible diving.
Where? Myeik Archipelago, 60km off the coast of Myanmar.
Why? Considered one of the last great unexplored paradises of the world, the Myeik archipelago, sometimes referred to by its old colonial name of Mergui, is a beguiling cluster of more than 800 tropical islands off the coast of Myanmar. Spectacular marine life, world-class coral reef, and pristine, palm tree-lined beaches are among the key draws of this UNESCO World Heritage Site.

If that all sounds a bit James Bond, you'd be right. In the 1965 classic Thunderball, the scar-faced villain Ernst Stavro Blofeld demands that NATO pay his international criminal organisation SPECTRE a ransom of white flawless diamonds worth £100 million, to be deposited in none other than the Myeik archipelago.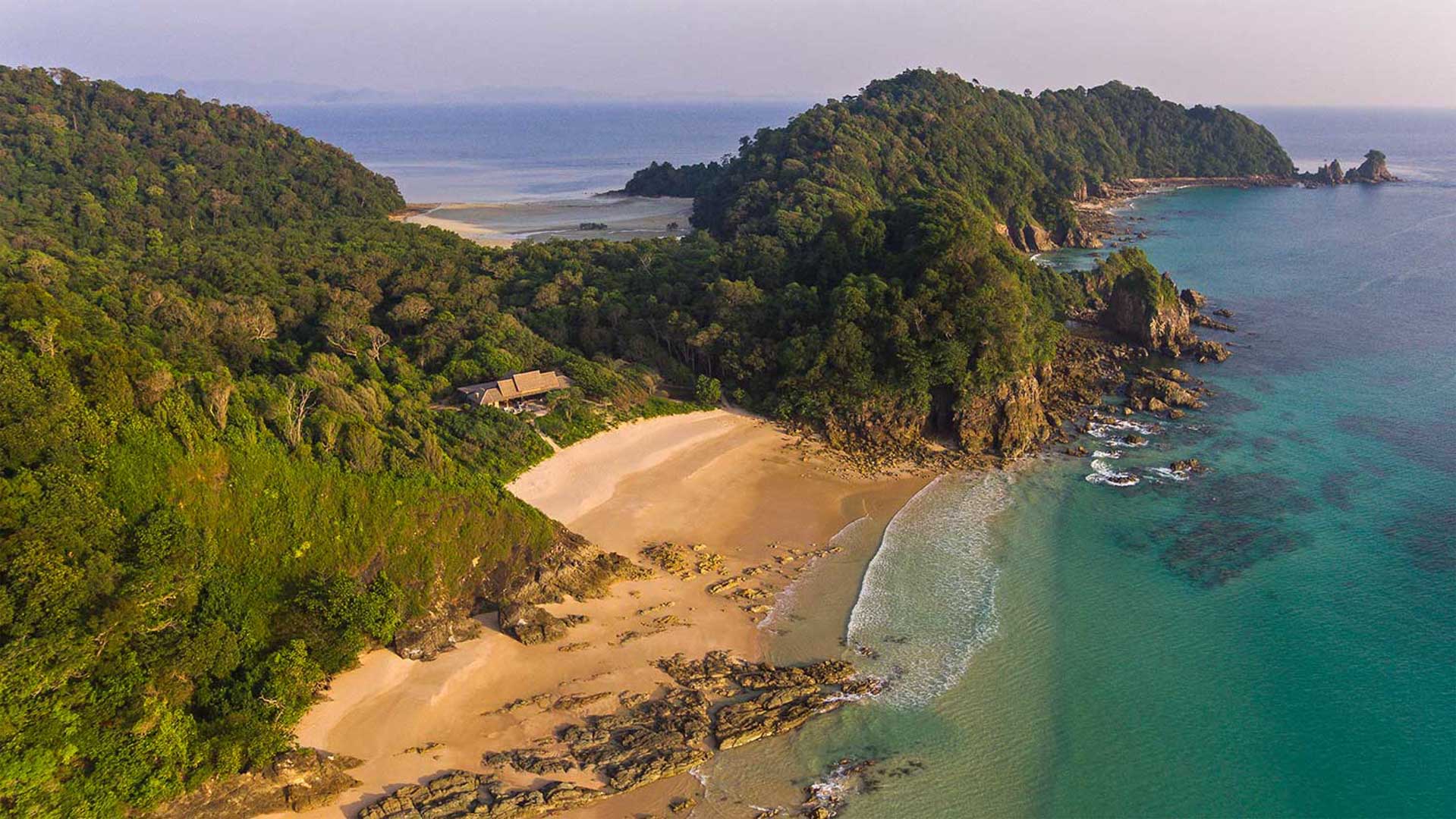 Fortunately, the reality is far less adrenaline-raising. Think Thailand's islands 40 years ago: almost untouched, dreamlike beauty. A soporific sun beats down on these limestone and granite islands, which are covered by lowland evergreen forests and endless mangroves, where you can kayak. Dinosaur-like monitor lizards and pythons crawl along the earth, swarms of gibbons swing through the trees, white-bellied sea eagles soar through the sky, while sea turtles and sharks roam the sea. It's also home to around 1,000 Moken tribespeople, who catch fish and forage for pearls.
The archipelago officially opened to tourists in 1997, but it was only in 2013, with a new government elected, that this became a realistic prospect. Even now, there is very little infrastructure. And with very limited phone signal, it will also be one of the best travel destinationsfor those seeking a digital detox. The exquisite eco resort Wa Ale offers luxury tented villas on Lampi Island, alongside the more affordable Boulder Bay.

But be warned: a special permit, which can take up to a month to process, is still required to visit the area and you must travel with a tour operator.
When? The cooler period (and by that we mean possibly below 30C) between November to February is the best time to visit. Beware of the monsoon season that runs from June until October.
How? Head to Go Myanmar for contact and booking information.
This has been selected for The Wanderlist - a list of the year's 50 best travel destinations and experiences, curated by Amuse. If you want an unforgettable trip, this is where to go in 2019.