Anime Tourism | The Movies Turning Rural Japan into a Mecca
Makoto Shinkai's hyper-real Your Name has turned the film's locations into fan pilgrimage sites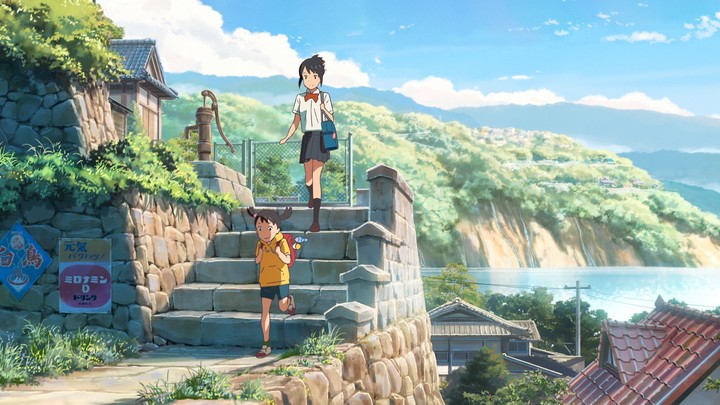 The lure of real life movie locations is not new; no-one ever passed the 72 steps of the Philadelphia Museum of Art without doing a Rocky. But the tourist trail of film sets has gone next level in Japan, where the summer's biggest hit has sparked a trend for pilgrimages to its filming locations. The difference with Your Name (Makoto Shinkai's teen body swap comedy which opens in the UK this weekend) is that it's anime.
The fans who flock to the real life locations – the steps to a shrine in downtown Tokyo, a public library in the rural town of Hida, mundane looking train tracks in the same quiet countryside – do so knowing it won't be exactly as they've seen it on the big screen.
But it comes close. Shinaki, whose runaway success at the Japanese box office has invited comparisons to the godfather of anime, Miyazaki Hayao, is a digital-first director. His animation technique involves photography and rotoscoping (where filmed footage is traced over by animators), giving Your Name a hyper-real documentary feel. The heightened beauty and the film's romanticism have turned locations into fan meccas.
Your Name aficionados upload their image of standing at the Suga Shrine in Tokyo, sometimes in the school uniform of their teen heroine. This kind of anime tourism it not a completely new phenomenon in Japan, but tourism chiefs are hoping to capitalise on the trend with packaged tours of popular anime sites, with the hope of drawing visitors out from the big cities to explore the Japanese countryside.
So far, the fans seem game. The four-and-a-half-hour trek from the capital to Hida has not deterred fans keen to capture the movie's inspiration. The JR Hida-Furukawa Station has provided timings so that souvenir hunters can replicate the precise moment a train comes into the platform from the film. But the surge of interest has also brought with it some confusion, albeit less than the body swap muddle of Your Name itself. With no cinema in the town, residents have had to travel to see what all the fuss is about themselves.
Your Name is in cinemas from 24th November.