Practical and Stylish | The Evolution of the Fanny Pack
From the French suburbs to Skepta and now Haute-Couture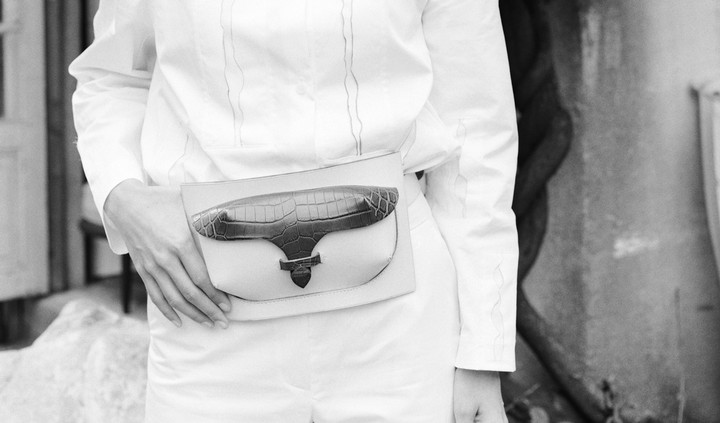 The pouch once described by Isaac Mizrahi as a must for "scary American tourists at the Louvre" is back on the hippest of hips. Also know as the bum bag, buffalo pouch, belt pack and, most creatively, the 'belted satchel', the former faux pas is being reclaimed in equals parts by Haute Couture and rappers.
First spotted on 15th century French waists and known as a Châteleine, it later reappeared clipped around the abdomen of travellers terrified of being mugged. Practical and increasingly pleasing to the eye, it has been spotted on the likes of Skepta, Rihanna and Kylie Jenner. Genderless and allowing freedom of movement, it's all about liberté, égalité and élégance.
'80s
Chanel's je ne sais quoi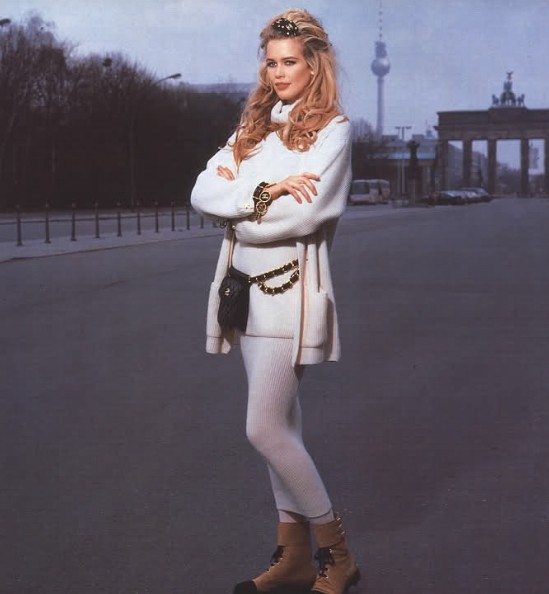 Chanel has always been a champion of re-appropriation, and elevating normality (think of its Supermarket runway show), so it's hardly surprising it sent its own deluxe version down the runway. Quilted with a gold and leather strap, this wink at busy moms and children on school trips only lasted for a blink of the eye before the house returned to its more bourgeois ideals.
'90s
La Haine chic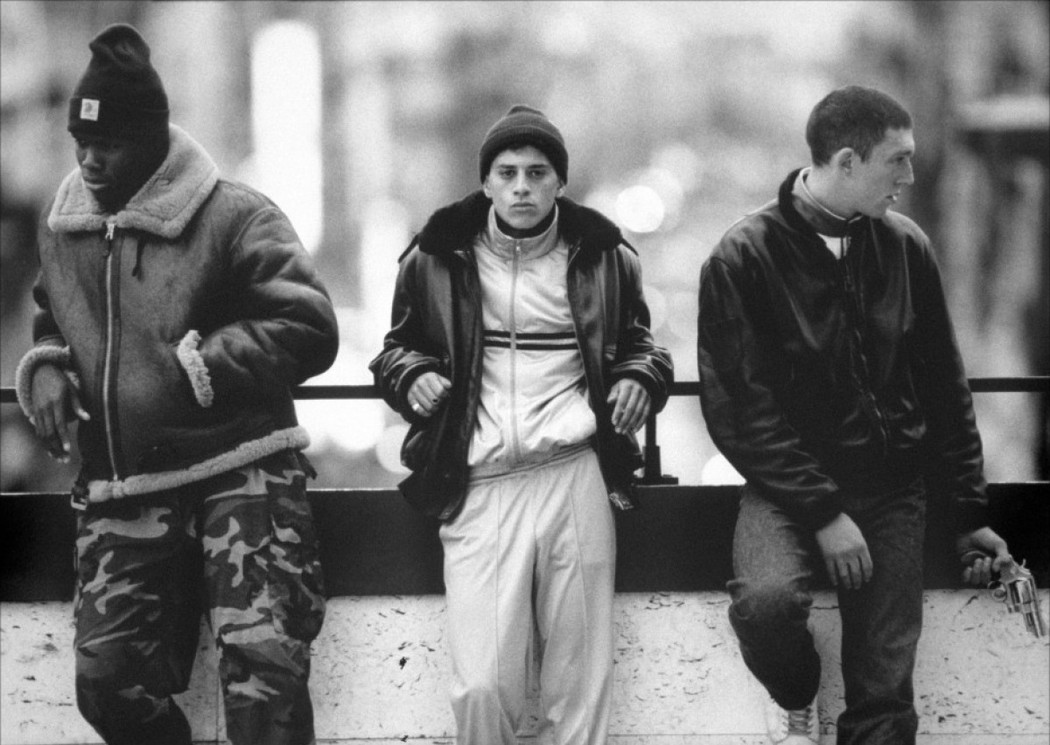 As seen in cult French film La Haine (Mathieu Kassovitz, 1995), Paris' banlieues (suburbs) put their own twist on 90s sportswear, with matching head-to-toe Lacoste shell suits, trousers tucked into white sports socks and impeccable Nike TNs.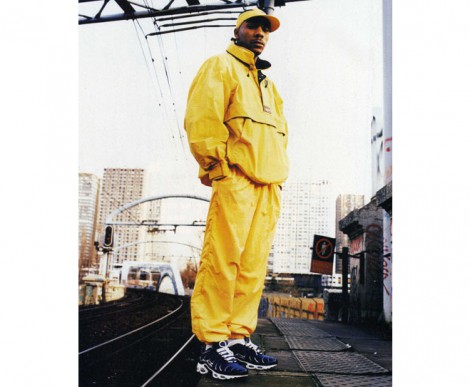 And let's not forget the fannypack, or La Banane, as we call it: clearly labeled Gucci or Louis Vuitton (or Vouis Luitton – as some claim the models spotted in the streets were bootlegs of originals that never even existed), they also became nicknamed 'hash bags'. These original manbags made life easier and cigarettes and cell phones (Nokia 3310 bien sûr) more readily accessible.
90s Dad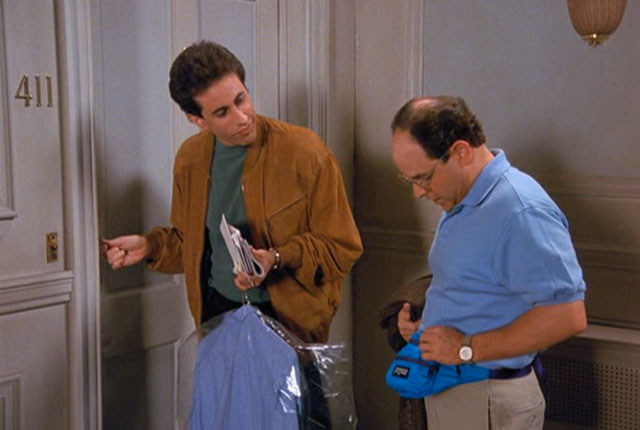 There's an episode of Seinfeld where Jerry tells George that his bumbag looks like his "belt is digesting a small animal." Then perceived both functional and highly uncool, it became a statement of anti-fashion for devoted dads. Recently spotted in a similar fashion on Matthew McConaughey out with his son, the fanny pack remains a symbol of pragmatism and good American parenthood – a simple way to always have an asthma inhaler and money for ice cream at hands reach.
'00s
Sex & the Satchel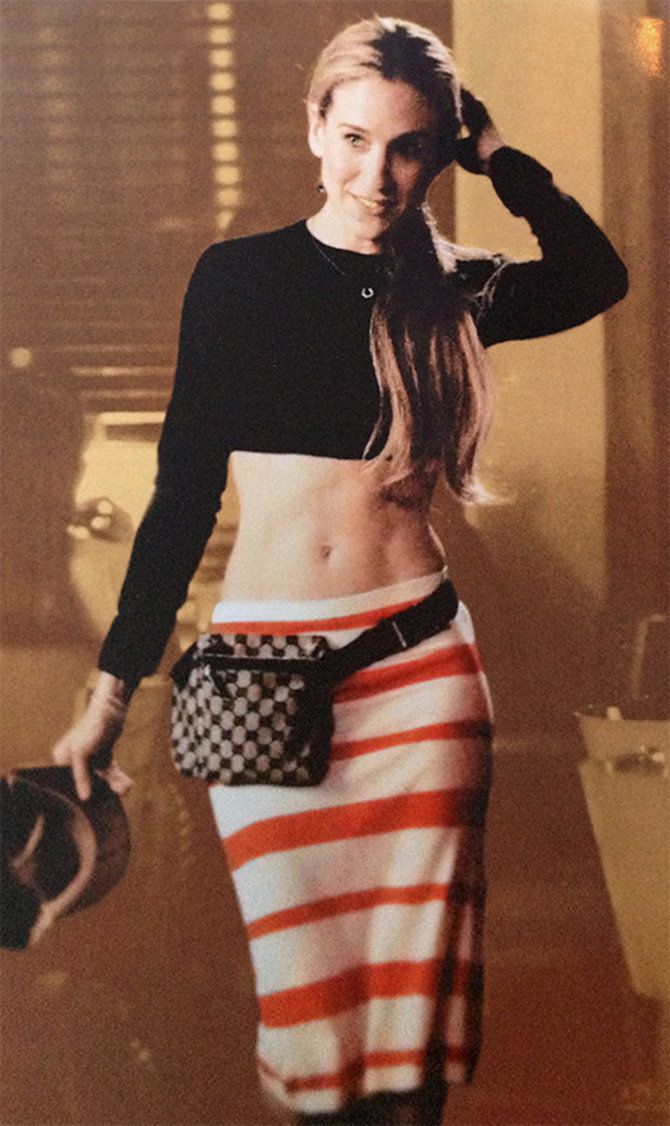 In one episode of Sex & The City, Carrie Bradshaw appears wearing a multi-compartmental Gucci bag low on her hips – merging street and luxe. Paired with a crop top and her famous six-pack, this is a brief attempt by the early-2000s style icon to make functionality sexy, before going back to her minuscule designer handbags.
Naughties Normcore
You have Dev Hynes of Blood Orange and American Apparel to thank for the revival of the fanny pack, launching 'normcore', or non-fashion, into a sophisticated expression of hipsterdom. In flashy colours and nylon, paired with 501 jeans, the trend proved that we can all be American tourists if we really put our soul and heart to it.
Haute Streetwear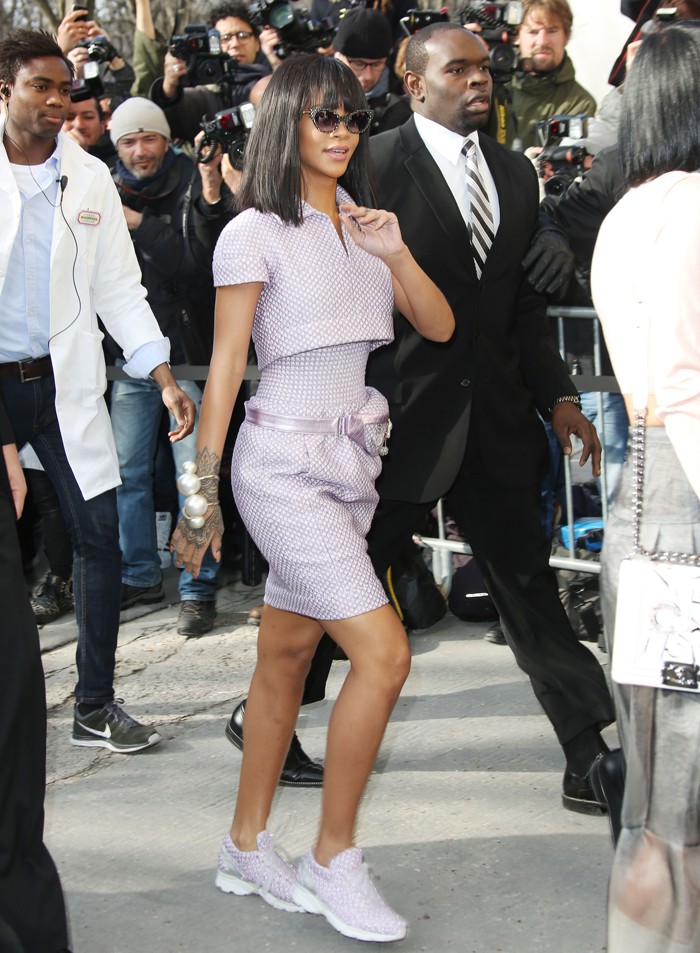 Rihanna wore one with a matching lilac Chanel Suit and Nike Air Max; Kenzo sent a print-blocked, flattened version down the runway at several occasions; Alexander Wang presented a Victorian style, lace one tied across the chest for his last show as Balenciaga's creative director.
At a time where streetwear is finally fully embraced by big luxury groups, the fanny pack is slowly becoming a symbol of their newfound friendship.
2016
The Manny Pack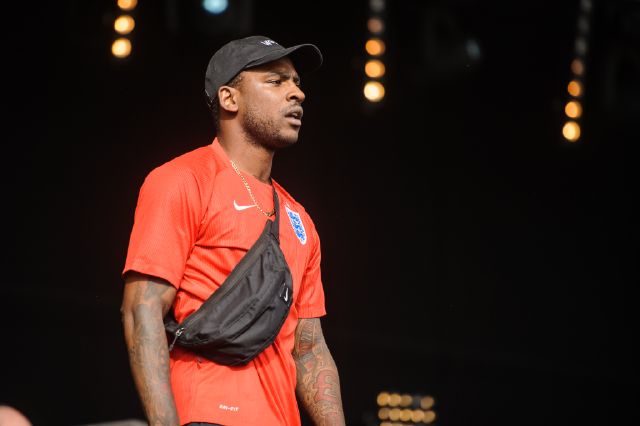 Grime hero Skepta wore one repetitively. So did Virgil Abloh and A$AP Rocky. The man-bag is back and is now called the Manny Pack, seducing Art Dads (think Kanye out with North) and fashionistos (I see you, Tyga) alike. Suddenly men don't have to stuff all their belongings into their pockets to signify 'le mâle', thanks to the gender-neutral design.

The Couture fanny pack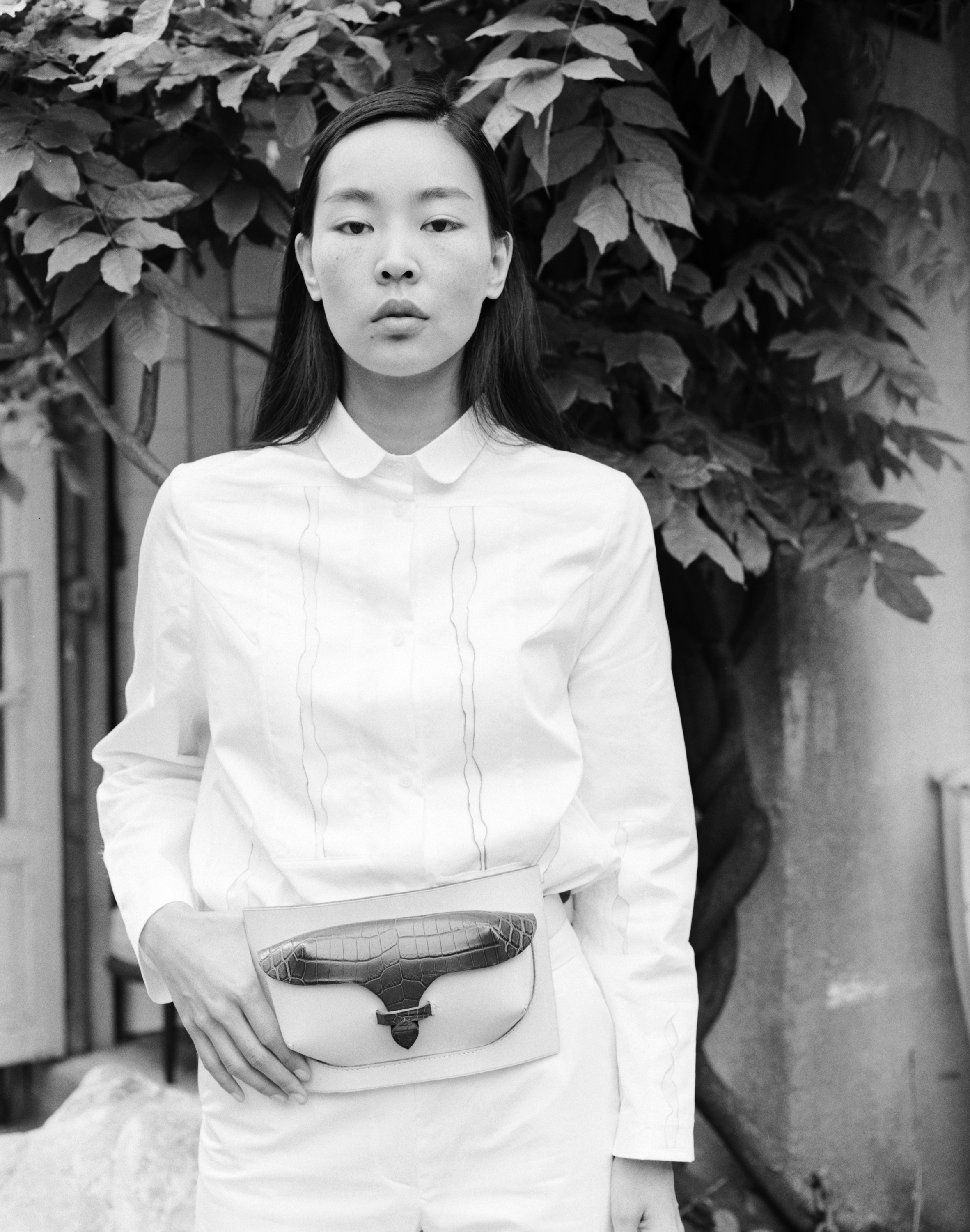 The latest trend in France is merging classical Haute Couture with streetwear. A good example of this is the former Hermès and Louis Vuitton artisan, Sonia Ahmimou, who recently launched her own brand of leather-goods which includes fanny packs and backpacks. Her brand, ASWAD, is made in classic French tradition and her version of Le Banane is made-to-measure using all sorts of luxurious skins, with detachable straps that transform it into a clutch. Quoting both Islamic art and Brutalism, the label shows a new desire for multiculturalism in French chic.
Tagged: