Eat Like A Local | The Best Restaurants in Berlin 2017
Forget generic brunch options, these are the city's best new spots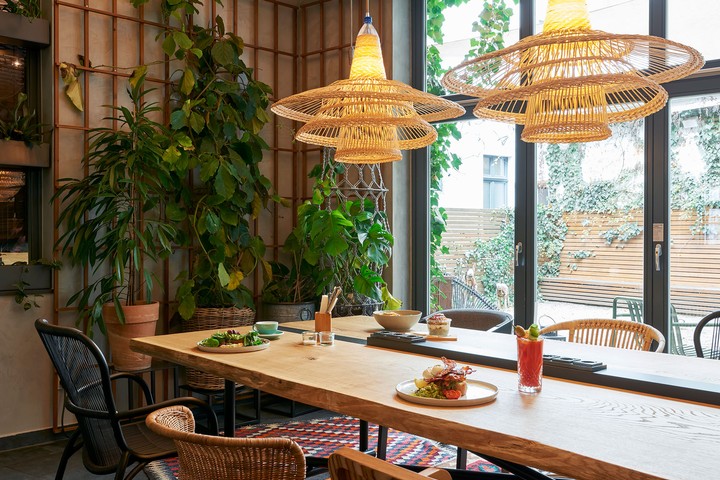 Photo: The Circus Hotel
Berlin's food scene has been flourishing for a while now and its dedication to providing locals and visitors with increasingly good food and unique ideas shows no sign of stopping.
This year is proving to be the German capital's most exciting yet, as newcomers take the city by storm while more established teams polish up their concepts or come up with entirely new ones. Among this year's trends, interesting breakfast places that dare to step away from generic dishes. Here we round up the restaurants and cafes which reflect Berlin's truly cosmopolitan culture.
Commonground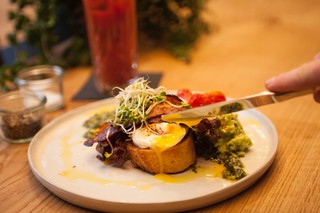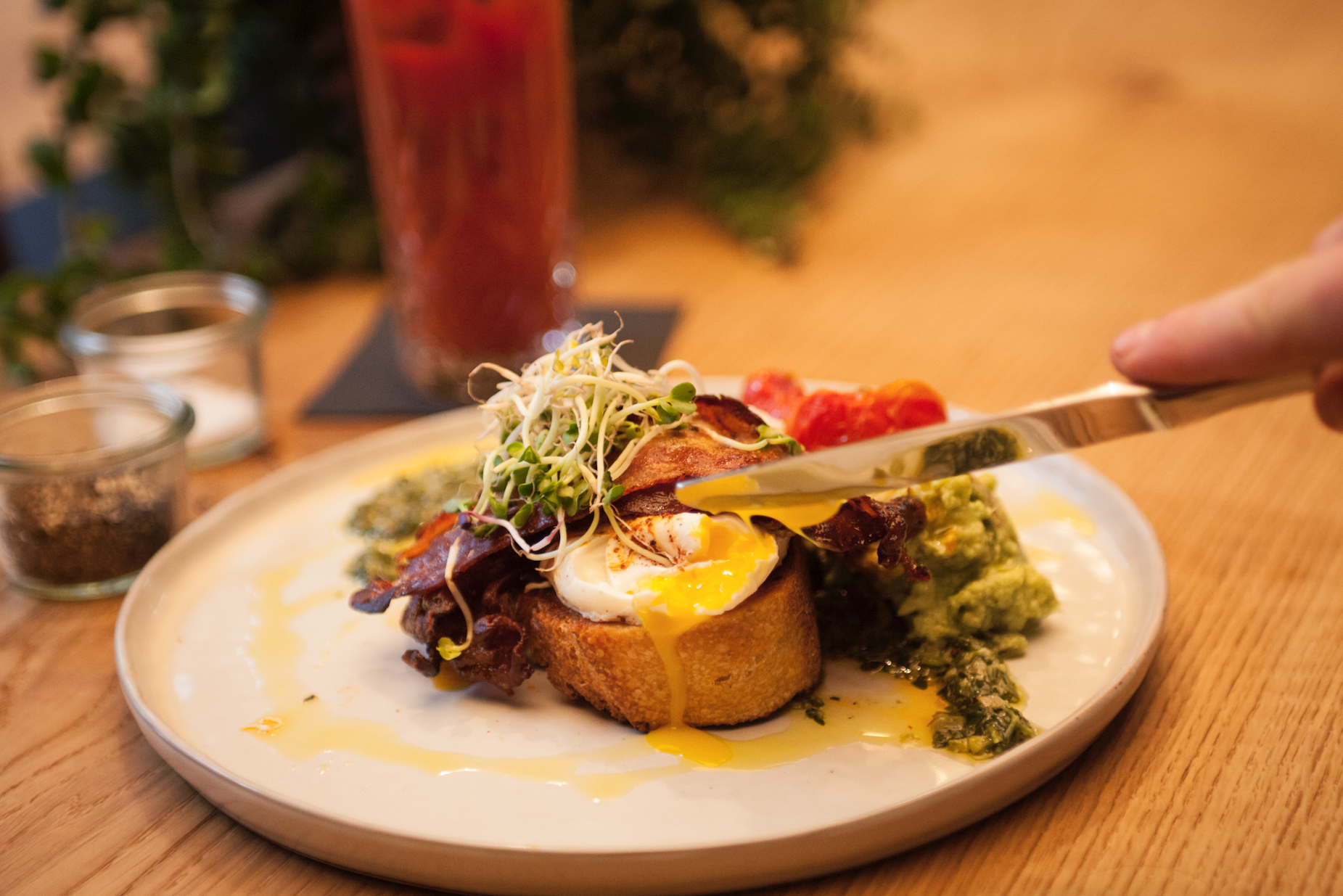 Contributing to the trend of prestigious coffee shops opening sister locations, Commonground was opened by the team behind Silo, Friedrichshain's well-known, Aussie-inspired café and roaster. Serving seasonal breakfast dishes sourced from local producers (including their already famous poached eggs on sourdough toast), the place also doubles up as a tapas bar with a short but enticing menu. Add a seductive seasonal cocktail list designed by Berlin's star mixologist Damien Guichard and you've got a recipe for success.

Rosenthaler Straße 1, 10119 Berlin-Mitte.
Hallmann & Klee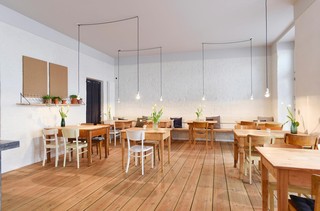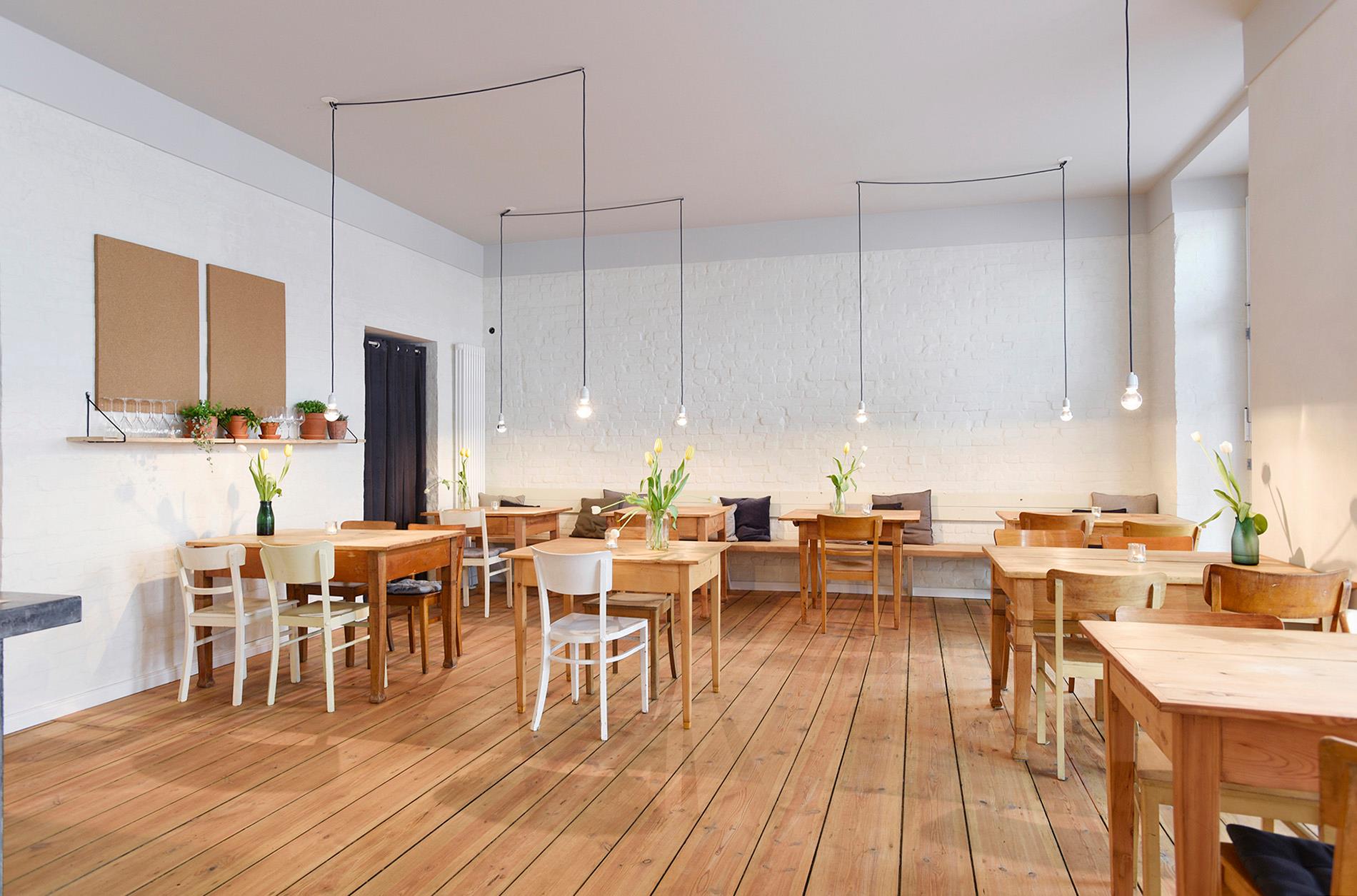 Catering to hungry Berliners from breakfast until dinner, Hallmann & Klee is located in Rixdorf, Neukölln's most picturesque area. Its mission: serving high quality comfort food that doesn't compromise on sophistication and is prepared to perfection. Don't miss out on their thick, fluffy pancakes, and order a cheese and charcuterie platter to share—it comes with freshly baked, homemade bread. The daily menu offers a choice of Flammkuchen, soup and salad, as well as more delicate, intriguing dishes described only as a short list of ingredients.
Böhmische Straße 13, 12055 Berlin-Neukölln
Vertikal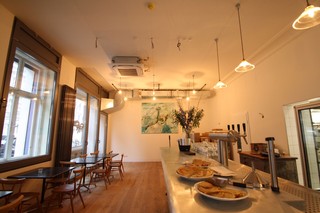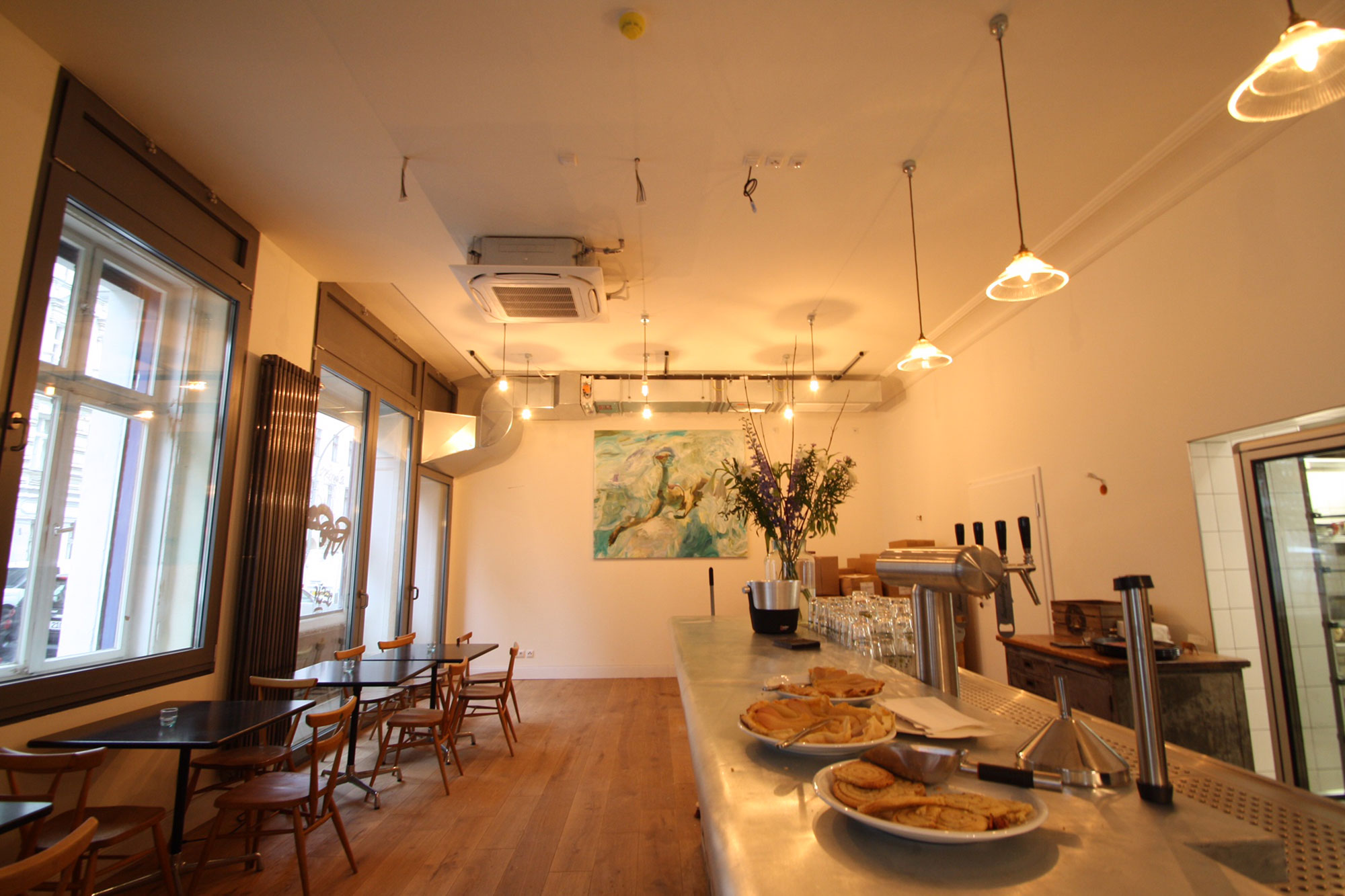 Still in soft opening mode, Vertikal is already getting serious word-of-mouth attention. The team aims to become a fixture of Kreuzberg's food scene through serving breakfast, brunch, lunch and dinner. Opened by Claire D'Orsay (also the owner of custom frames shop Frameworks, just down the road), this restaurant and bar is located in the building that boasts Germany's largest vertical garden, hence its name. The food menu, created by French chef Guillaume Leduc, is inspired by French, Italian, Middle Eastern and Asian cuisines, thus celebrating Kreuzberg's multicultural culinary identity, all the while taking things up a notch. The best part? They still manage to keep prices down. Expect to be impressed!
Reichenbergerstraße 86, 10999 Berlin-Kreuzberg
Geist im Glas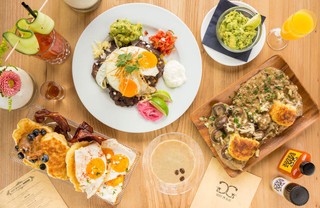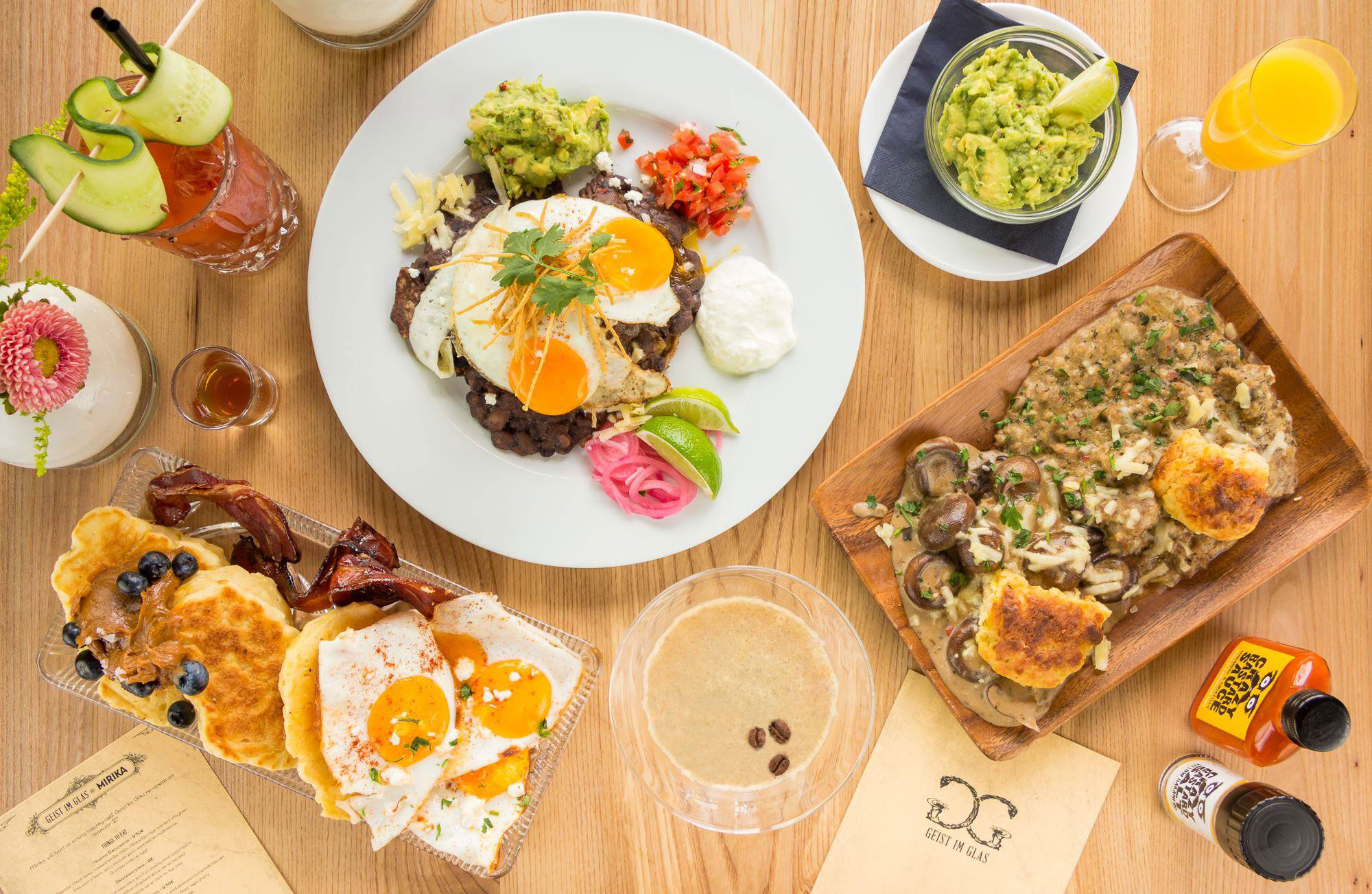 A long-time favourite on Berlin's bar and food scene, Geist im Glas had been closed for some months but it's finally back. This year, the team behind owner Aishah Bennett will be back serving some of the best cocktails in town. During weekends, this neighbourhood hangout is the perfect brunch spot, serving their legendary dulce de leche pancakes, huevos rancheros and more hearty concoctions inspired by European, American and Middle Eastern cuisines. Geist im Glas has got killer breakfast cocktails to match the food, so obviously if you have brunch here, get in on the day drinking.
Lenaustraße 27, 12047 Berlin-Neukölln
Einsunternull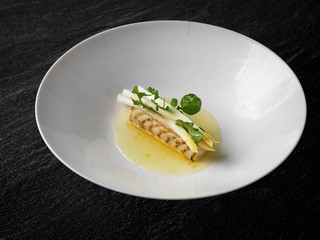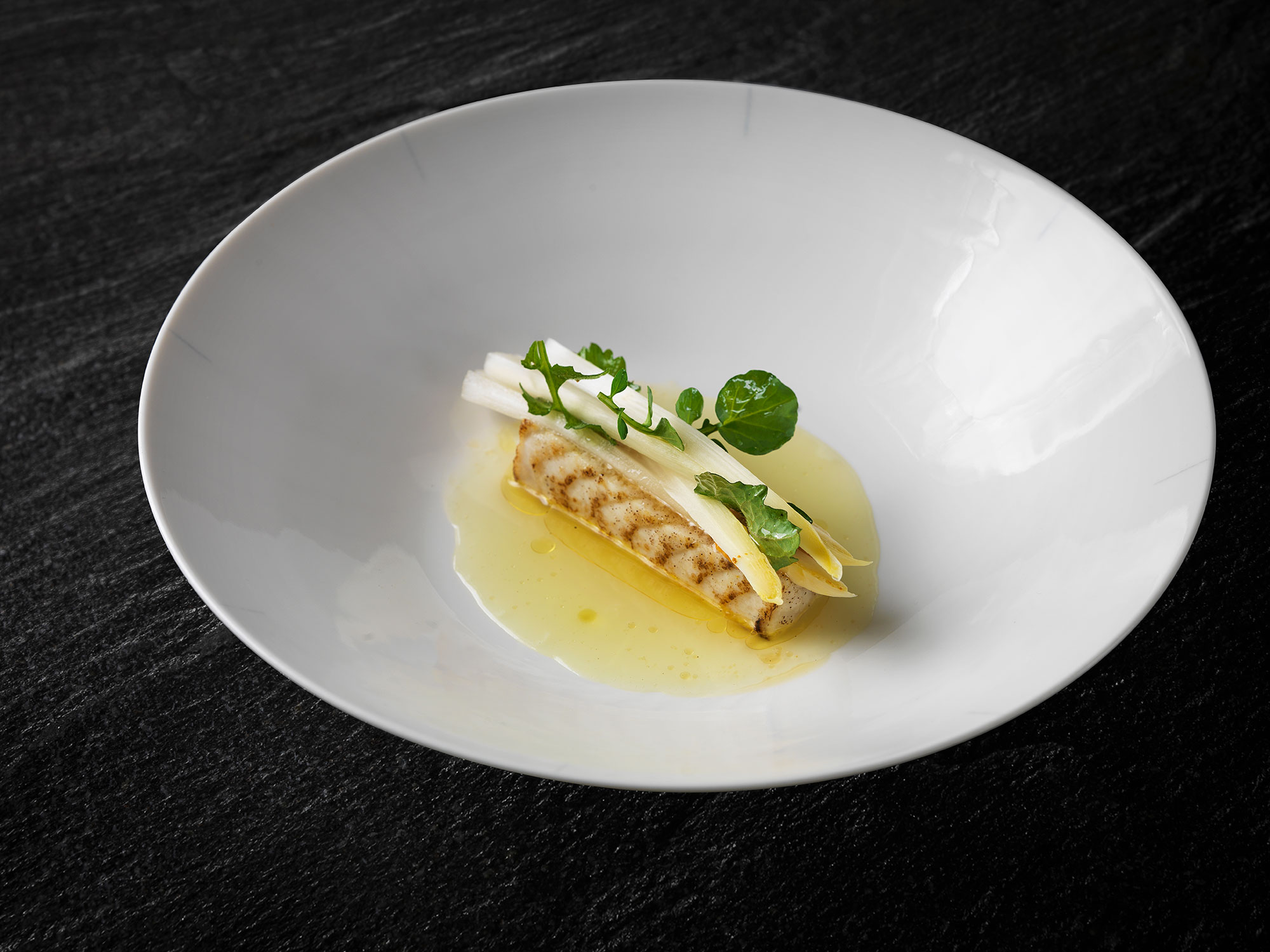 It only took Einsunternull's young and adventurous team one year to snatch their first, well-deserved Michelin star. Almost entirely hidden in Berlin's bustling central district, the eatery takes the local food trend more seriously than most, largely relying on pickled and fermented food to accommodate Berlin's rough climate. Their uncompromising approach to cooking makes this restaurant truly special. Along with other daring yet respected establishments such as Nobelhart & Schmutzig, Einsunternull is a great way to discover state of the art, modern German cuisine.
Hannoversche Straße 1, 10115 Berlin-Mitte
Coda Dessert Bar
The idea behind Coda, a restaurant (and bar) solely dedicated to serving dessert is polarising, to say the least. But if you were expecting an overwhelming, candy-coloured joint serving cloying food, think again. Coda is exactly the opposite — in fact, sugar hardly ever comes into play there. Instead, the menu (created by the former pastry chef of a three Michelin star German restaurant) focuses on bold and complex flavour combinations that are sure to blow you away. On top of this, a special drink pairing is created for each dish and the place also functions as an excellent bar placing the emphasis on high-quality cocktails.
Friedelstraße 47, 12047 Berlin-Neukölln
Nihombashi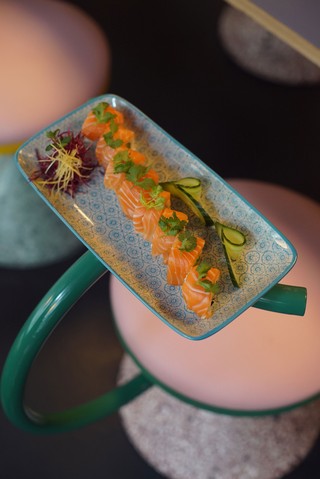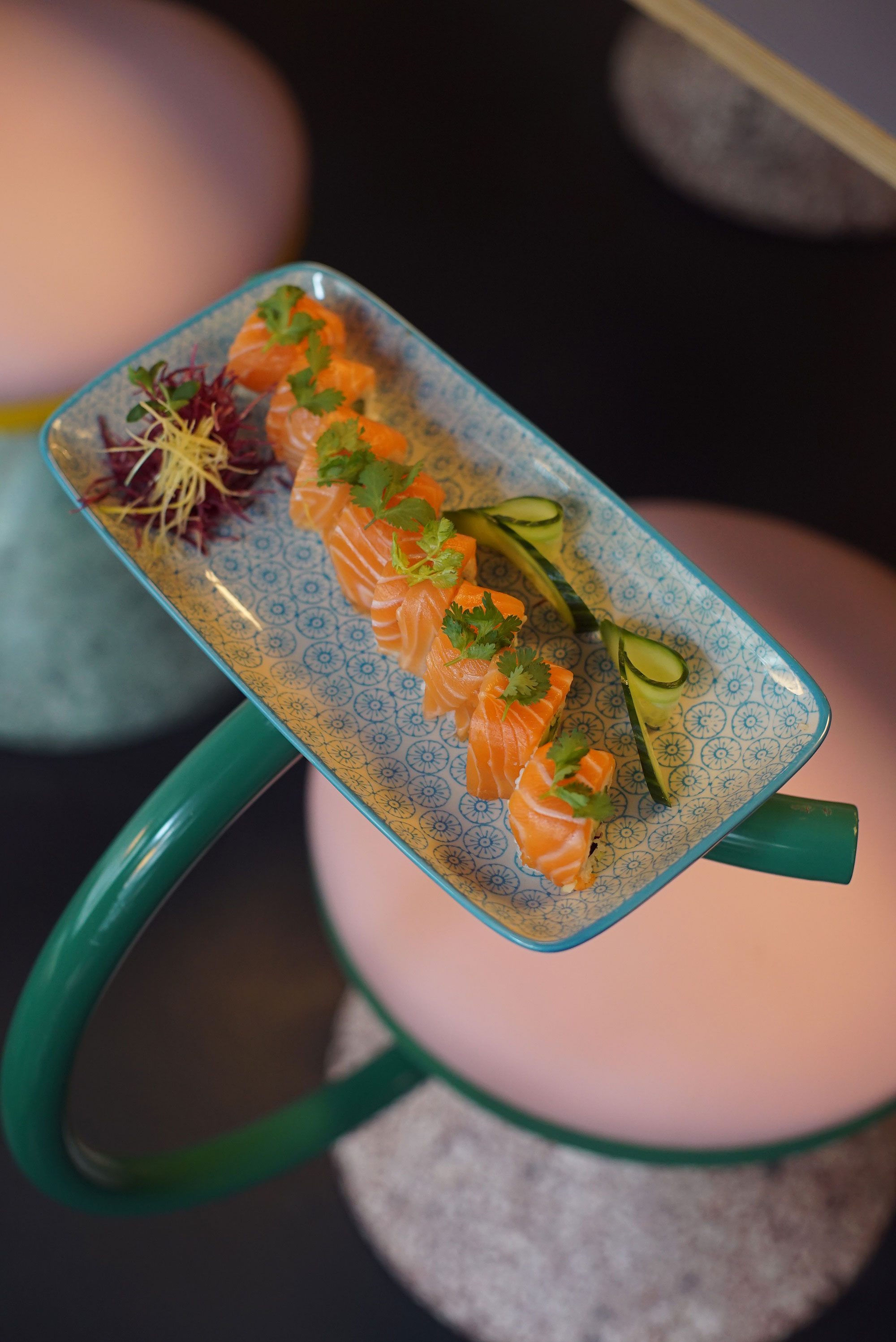 A welcome change from the usual serious, monochrome interior design of Berlin restaurants, brand new sushi hotspot Nihombashi's playful décor is oddly enticing. This new eatery focuses on Kushiyaki grill and sushi with a fusion touch, which means they don't shy away from serving dishes containing ingredients such as asparagus, gumbo or Himalayan red rice. Adjusting to Berlin's high proportion of vegetarians, veggie sushi makes for a significant part of the menu. All in all, Nihombashi is a promising opening that is sure to shake things up.
Weinbergsweg 4, 10119 Berlin-Mitte
Richwater & Mitchell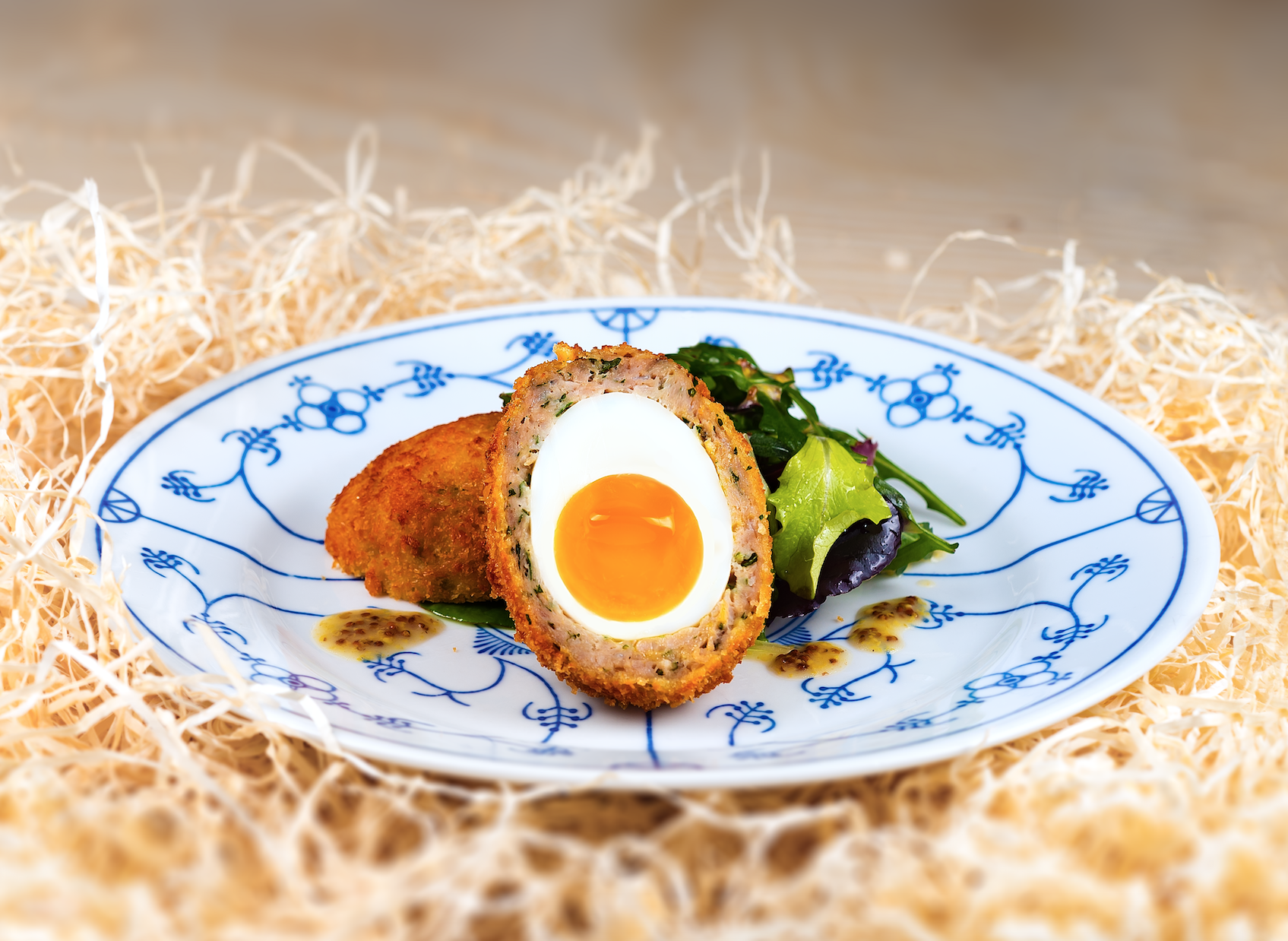 Bringing modern British cuisine all the way to Berlin's western district, Richwater & Mitchell have already managed to get German food critics excited to try scotch eggs. Their chef Anton Michel is only 24-years-old but doesn't let his age stop him from experimenting, for example by serving his very own version of a deconstructed full English breakfast. A large wine selection adds to the restaurant's appeal and the menu even dares to offer British wines—a bold move in the home country of Riesling.
Wiclefstraße 30, 10551 Berlin-Moabit