Brazilian Architecture | The Dream House Casa de Vidro
Architect Lina Bo Bardi's São Paulo pad is a masterclass in modernity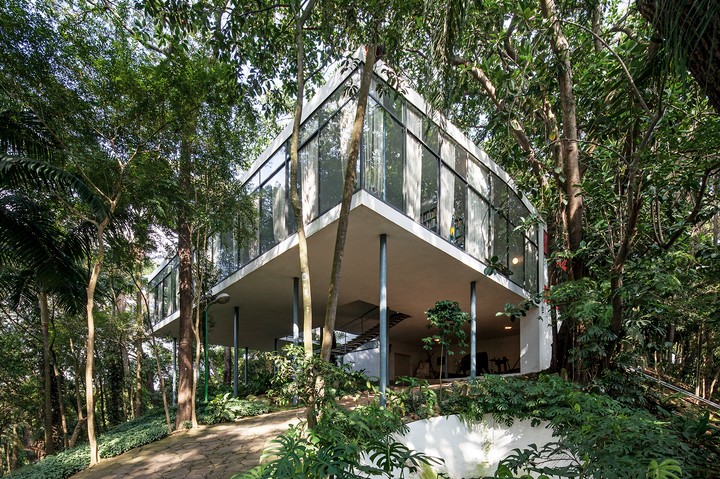 Photo: Leonardo Finotti

Lina Bo Bardi is one of the most important architects you've probably never heard of. She might not be as famous or prolific as other Brazilian architects such as Oscar Niemeyer or Paulo Mendes da Rocha, but Bo Bardi is responsible for designing some of the country's most experimental and expressive modern architecture.
She's adored by in-the-know architects for her large civic projects in São Paulo including the MASP art gallery (whose elevated galleries allowed for the creation of much-needed public space in this congested city) ­and the phenomenal SESC Pompéia (a sports and cultural centre adapted from an industrial building decades before Tate Modern took this concept mainstream). Her buildings are socially-minded and politically-charged.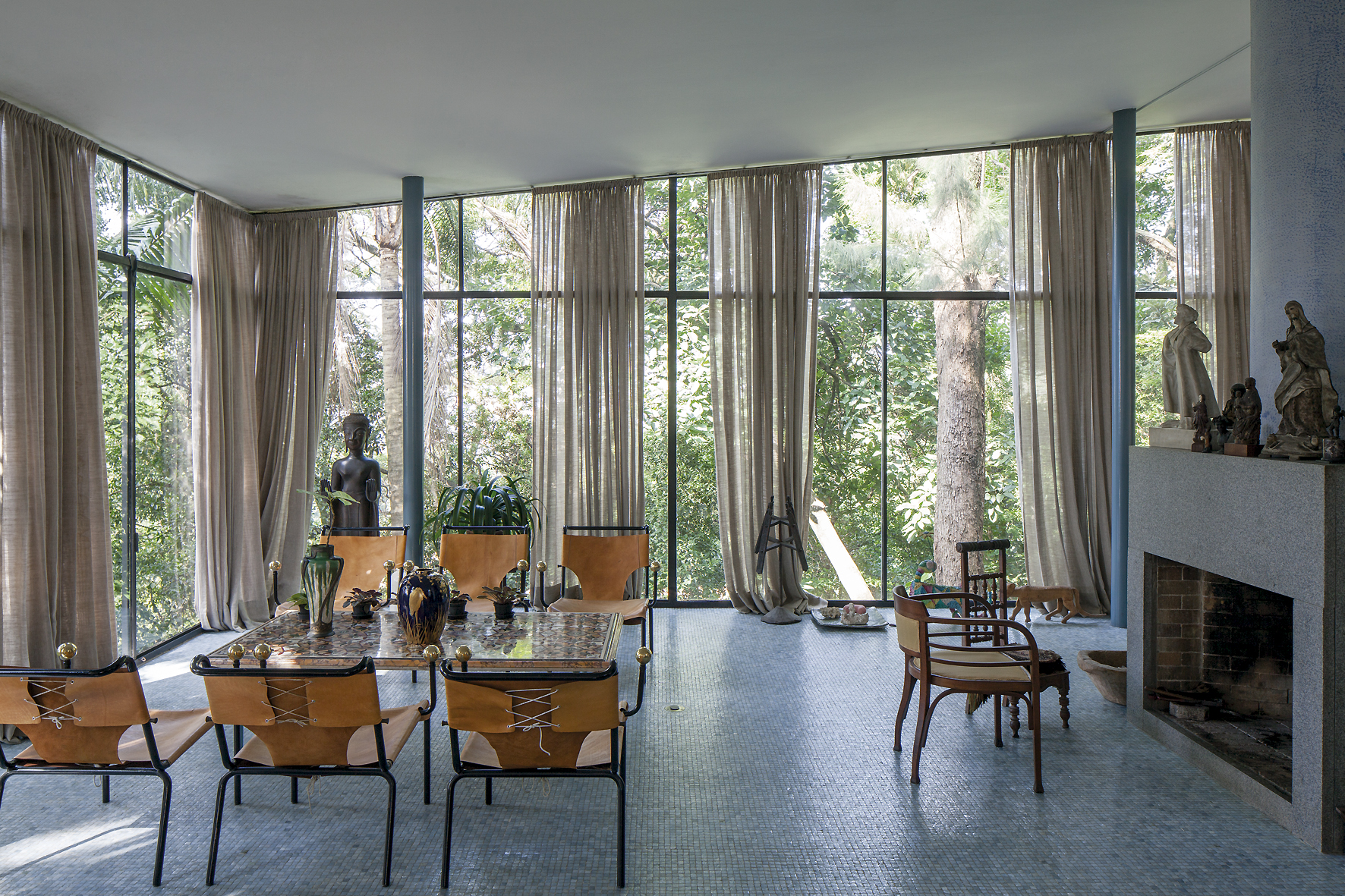 Raised in Italy, Lina Bo Bardi and her husband Pietro Maria Bardi emigrated to Brazil in 1946. Five years later she designed their house, Casa de Vidro, on the outskirts of São Paulo, creating a main living space that's lined with windows and raised on stilts to accommodate for the sloping site. It was her first built project and hinted at more greatness to come.
Behind the striking glass-fronted building, more modest bedrooms and staff quarters are at ground level with thick walls. The house reveals some of her social and environmental concerns: rainforest was replanted around the house, and has since enveloped it to dramatic effect.
Photographer Leonardo Finotti first visited the Casa de Vidro as an architecture student 20 years ago and has since come back to photograph it many times. "What impresses me most about the house is the collection of art and objects," says Finotti.
As well as working as an architect, Lina Bo Bardi was a renowned furniture designer, writer and editor. Pietro Maria Bardi was a curator and collector. "The house represents the lives of two very interesting people. The Casa de Vidro for me is more about Lina Bo and Pietro Maria Bardi, and the things that they collected, than the architecture itself."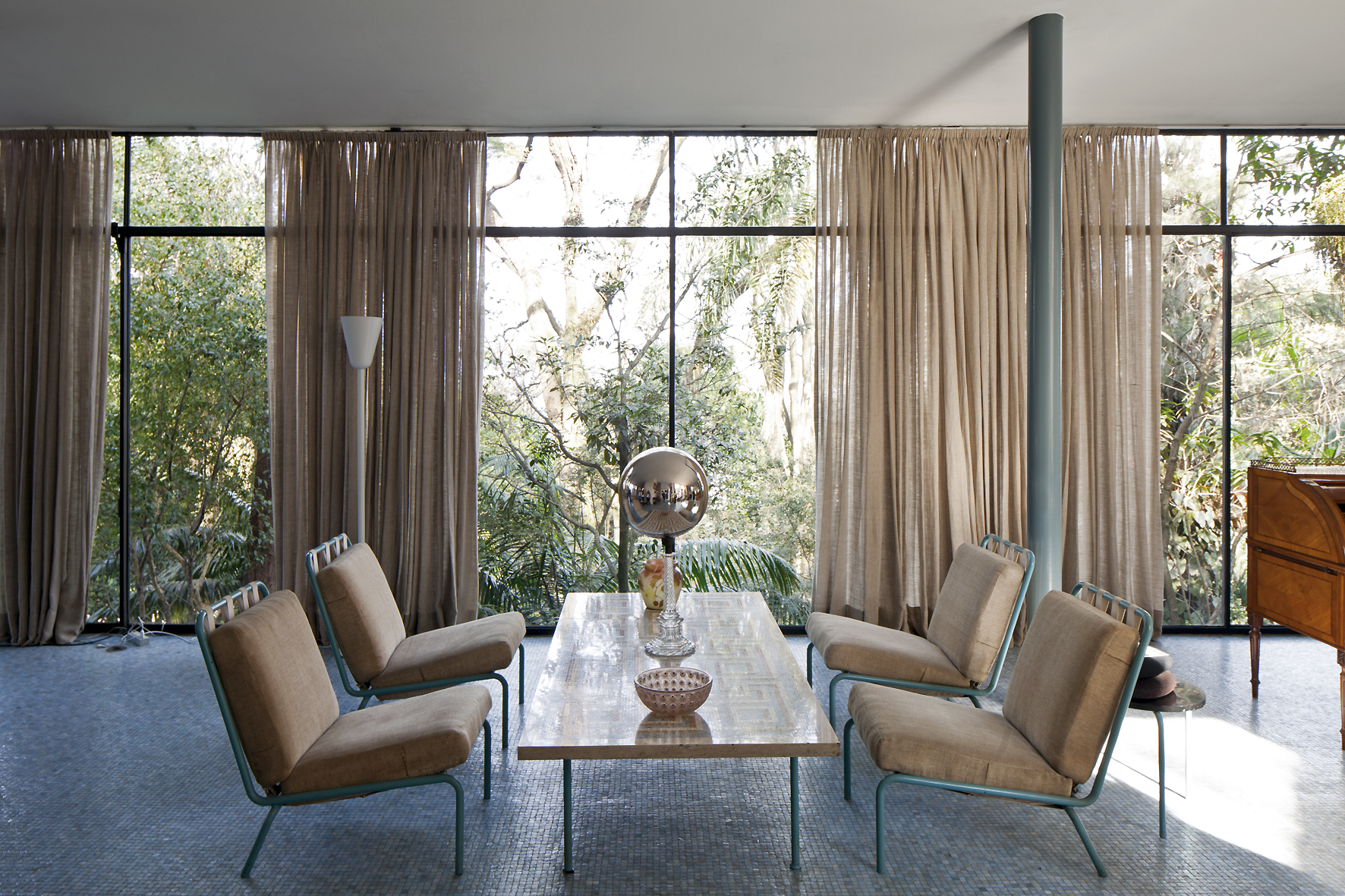 The house is filled with an eclectic mix of high and low culture; the old world and the new. "They came to Brazil with no prejudice about our culture," explains Finotti. "Instead they were interested in absorbing local culture, whether it is European art or crafts found in the periphery of Bahia."
A few years after Lina's death in 1992, her husband donated the Casa de Vidro to become the headquarters of the Lina Bo and P.M. Bardi Institute with the aim to display and promote Brazilian culture and arts.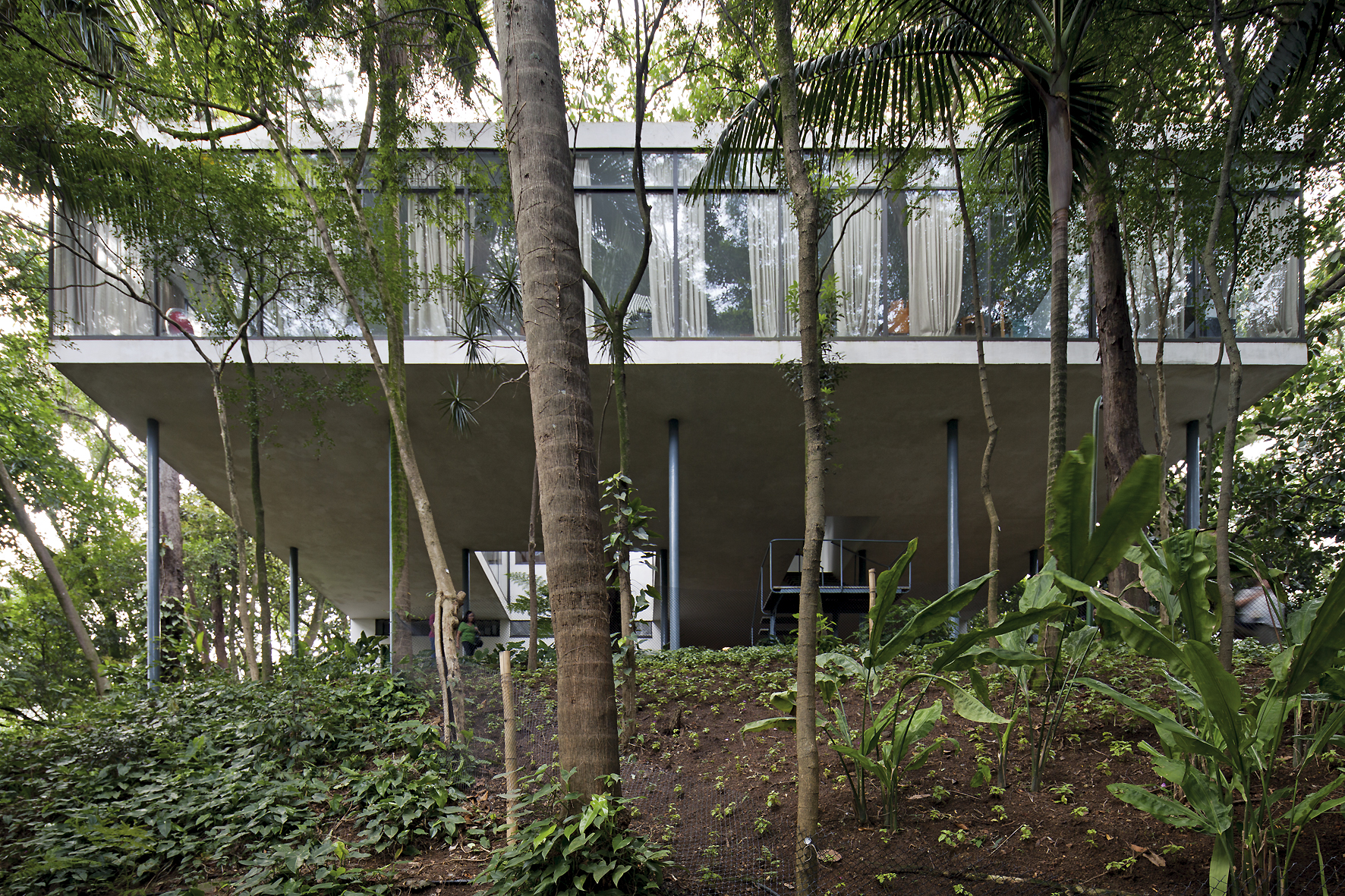 The place is a living celebration of Lina Bo Bardi's creativity with displays featuring her designs, as well as inviting other artists and curators to exhibit there. A recent three-part exhibition curated by Hans Ulrich Obrist featured works by artists and architects – including Gilbert & George, Alexander Calder, Olafur Eliasson and Dan Graham – that pay homage to Lina Bo, Pietro Maria Bardi, and their unique house.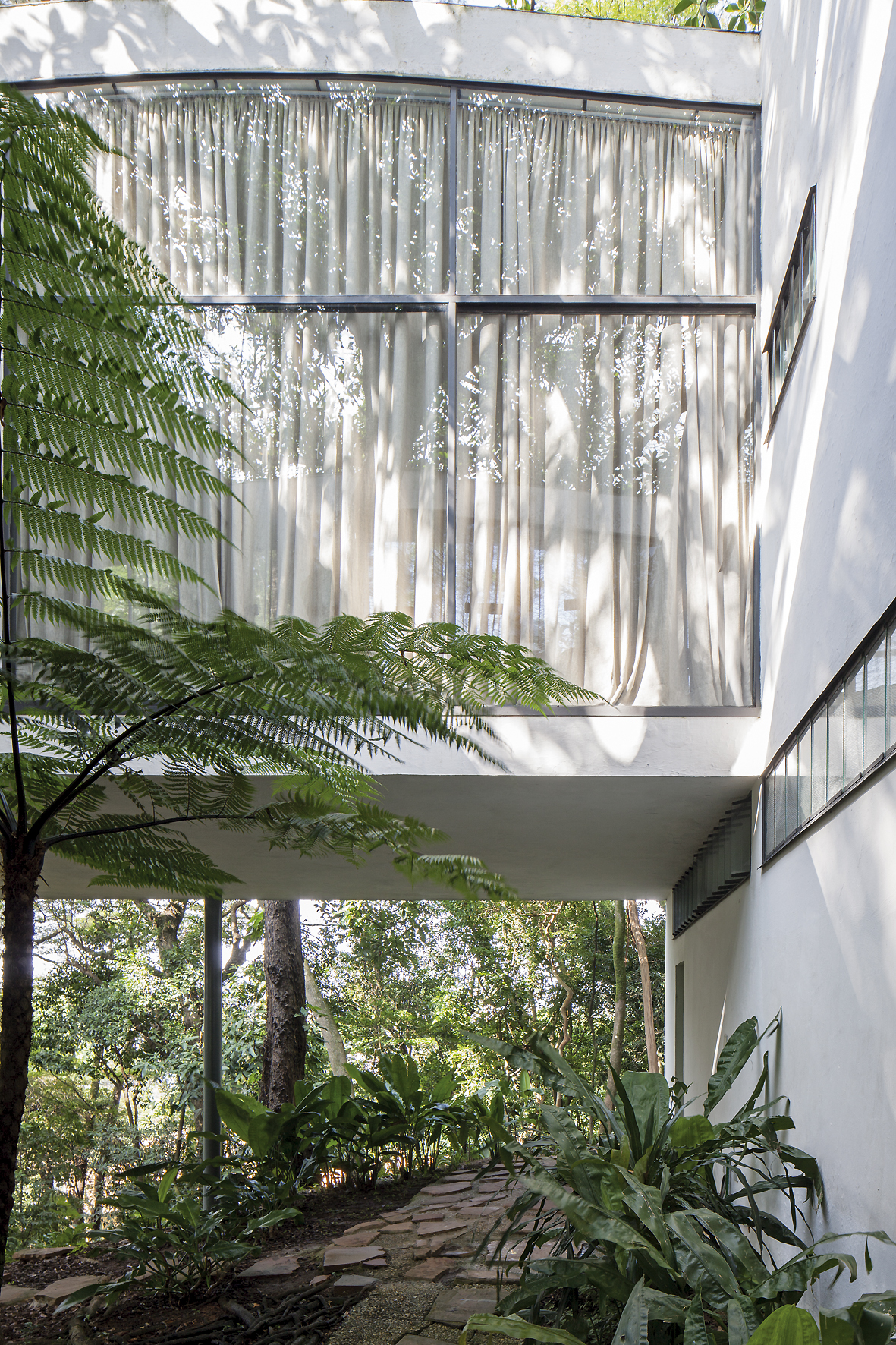 Recognising the importance of the Casa de Vidro and the work of the Institute, the Getty Foundation in Los Angeles has awarded them a substantial grant this year "to develop a conservation management plan for the property." This will ensure the house is kept alive for future generations to discover. For any visitor to São Paulo, the Casa de Vidro should be added to the cultural itinerary.
Tagged: