How the Whole World Fell for Mezcal
An exciting young Mexican chef and a mezcal fanatic share their love for the agave spirit - and the rich culture behind it.
Photo: Anna Bruce
"You don't drink mezcal, you kiss it." Or that's what Santiago Lastra tells me anyway, as he pours me a glass on a drizzly Monday afternoon in Shoreditch.
We're meeting—along with mezcal producer and ex-Pitt Cue manager Thea Cumming—to talk about the spirit of the moment and Lastra's recent travels: the nomadic young Mexican chef is fresh from a global research trip to 18 different countries which took him to Portugal, Denmark, Sweden, Istanbul, Copenhagen, Budapest, Spain and Russia amongst others. All this was sandwiched around a stint with celebrated restaurant Noma; Lastra worked on their 2017 Mexican pop-up as Rene Renzedi's right-hand man.
Lastra's belief in the universal appeal of Mexican culture, and specifically its food and drink, was the fuel for his global expedition. It found him drinking with a small but passionate group of mezcal devotees in Moscow, foraging in Denmark and stalking deer in Scotland. But everywhere he went, one thing stayed the same: there was mezcal.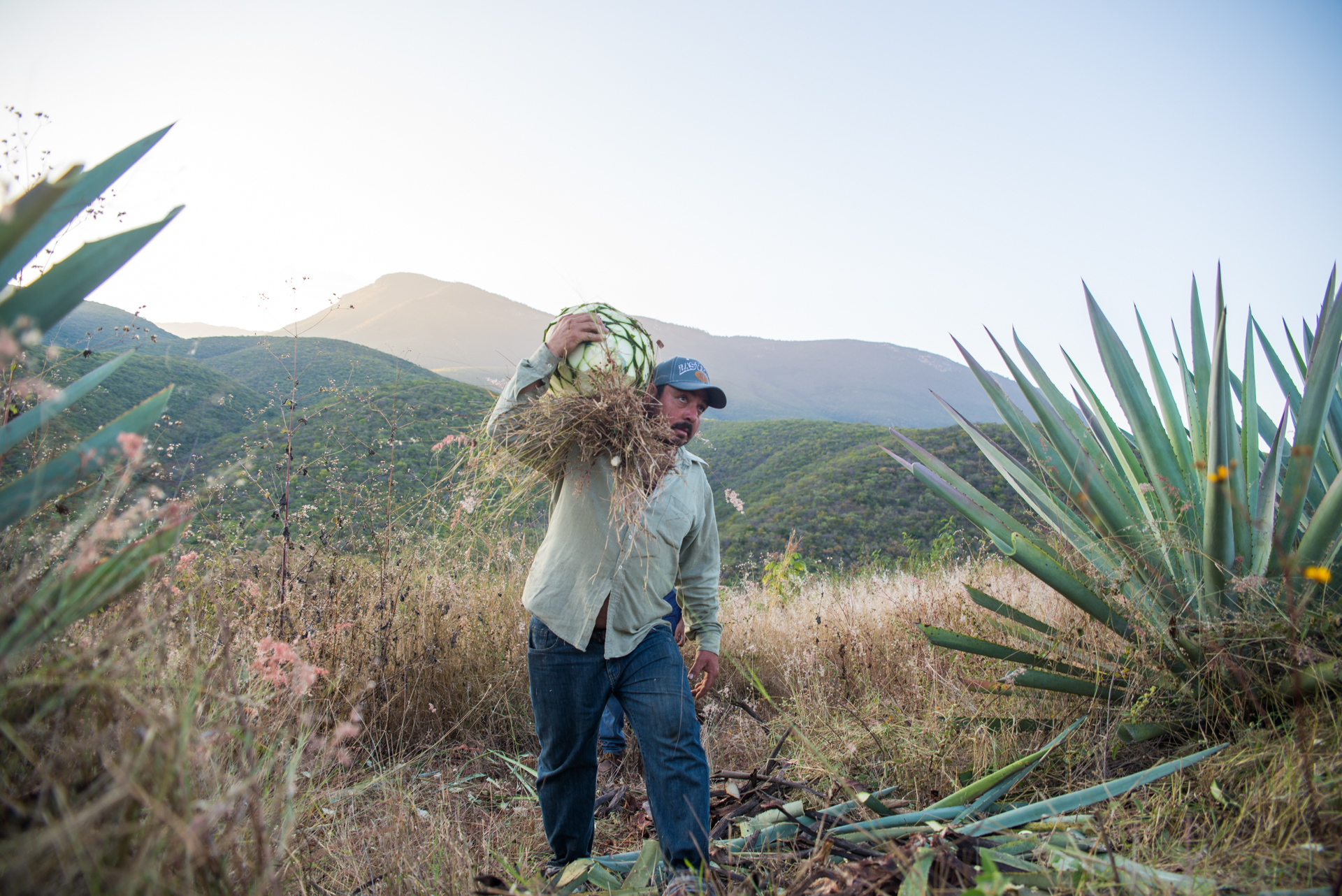 If you think you know everything you need to know about Mexico—perhaps you imagine Tulum's vibrant streets, the infamous drug cartels, day of of the dead parties, spring break and, heaven forbid, Wahaca—you'll be pleasantly surprised to learn that there is so, so much more.
And that's where this incredible agave spirit comes in. Its closest relation is tequila (they're both made from agave plants) but the taste and variety of mezcal is worlds apart. They're also produced in entirely different ways. And mezcal, which can only be made on a small scale, has remained a consistent symbol of resistance throughout the country's troubled history.
But despite being produced and enjoyed by people for thousands of years, mezcal was underappreciated, until very recently; even by Mexicans themselves. And this is all tied up with Mexico's perception of itself as a nation, says Lastre.
"When I was a kid, for example, but old enough to drink, of course, you were just drinking tequila. I'm from Mexico City. But at that time—we're talking about 2005—mezcal was still seen as some sort of weird, peasant drink," says Lastre. "People would drink mezcal they'd made at home out of plastic bottles."
The neglect of this natural wonder dates back to the centuries during which the Spanish ruled Mexico, says Lastra. Because they are Mexican drinks mezcal and tequila were forbidden and the only legal alcoholic drinks were ones that had been imported, such as brandy and wine.
A century later, as the bloody revolution of 1910-1920 came to a close, the spirits of Mexico began to enjoy a renaissance. The country found unity again and the Mexican people began to celebrate their unique culture once more. Tequila, which can be mass-produced, took off. Mezcal was left behind: until now.
According to Lastre, this recent resurgence is tied to another shift in Mexico. "We are now starting to realize that our culture and our world traditions are very precious, that they're actually something that matters" he says. "Before it was like, Ok, we just want to be like France or we want to be like some other country. And have food from somewhere else and have clothes from somewhere else. But now that is changing. And I think a lot of that is thanks to the restaurant industry. Now people abroad are recognizing Mexican culture more, so then that makes you feel like, 'ok, so if they recognize it, why don't we recognize it?'"
This doesn't stop at food and drink, it goes right to the heart of Mexican culture. Lastra refers to the huge economic differences between Mexican's richest and poorest, and explains mezcal is something that has always been appreciated by those making it; because it's all they had. Oaxaca, where mezcal is produced, is one of the poorest states in Mexico. Making this drink has always been a way of life there. But now, it's also a commercial opportunity.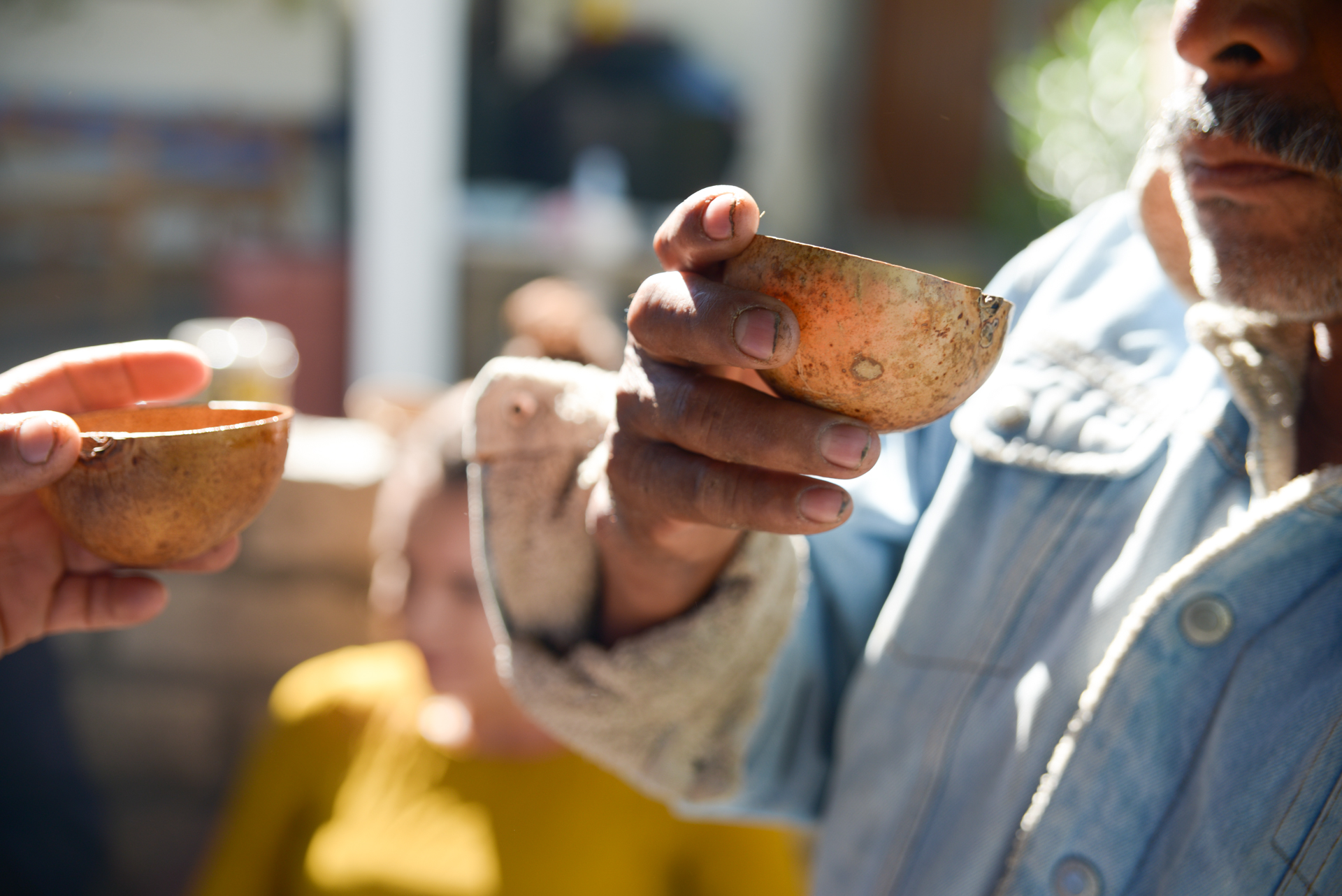 Unlike bourbon, rum or whiskey—which are aged in a barrel and rotated in a big warehouse while they increase in value—the agave plant which mezcal comes from ages itself, for up to 25 years.
"That's 25 years of soaking up Mexican sunshine" eulogises Cumming, who started importing mezcal to the UK last year after falling in love with it on a trip to central America. She's also been instrumental in raising the drinks' profile having founded London mezcal week last year, and runs her own coffee-infused mezcal brand called Dangerous Don.
"It's like these plants have personalities" she continues, "and that is why no mezcal will ever be the same. The way it makes you feel is totally different to any other drink. It's a different kind of being drunk. It's like a gift from the gods."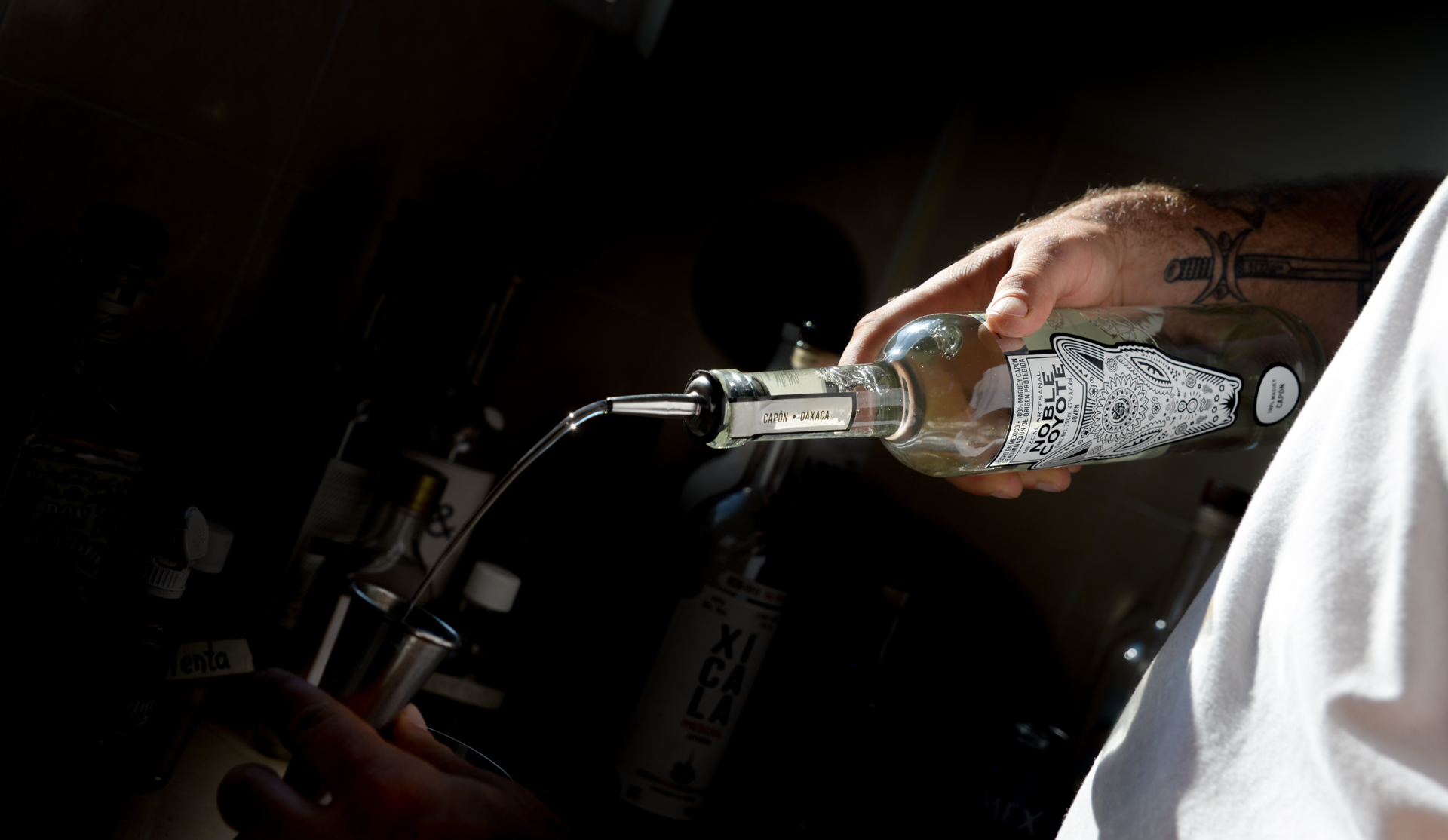 Despite its increasing popularity mezcal is still only made by small, local producers. But it's a constant battle to keep it that way. Ocho Coyote Mezcal, made at a distillery in San Luis Amatlan, Oaxaca, is just one operation trying to prevent large scale production from taking over their way of life.

The maestro behind Ocho Coyote Mezcal is Marcus Brena, who along with his son Eleazar is working with collectives of artisanal mezcal producers and brands to try and preserve its authenticity. They're also growing wild agave in nurseries to eventually reintroduce into the wild. This is an essential project as some wild agaves (or sylvestres) are under threat from being over-harvested. It's also a very big commitment because agave takes so long to mature.
It's worth it, though. Particularly for Lastra. "There's nothing better than to go home and see these people that are just so proud of what they do, you're actually going to a place that is successful" says Lastra. "It's just beautiful."
But for Cumming and Lastra mezcal isn't just a tasty drink with a marketable back story. It's a spiritual thing. And this they trace back to the way in which the agave plant matures; the moment that it reaches its peak and is ready to reproduce is the moment it's ready to be harvested.
"So you're basically drinking a plant that's been alive for all this time, soaking up Mexican sunshine and Mexican nutrients" says Cumming. "Then when it's at its absolute sexual peak, you're drinking it. So you're drinking this live powerful being."
As we kiss our fifth mezcal of the afternoon, Lastra adds with a smile: "for everything that is wrong, or everything that is bad: mezcal."
Santiago Lastra will host a Chef's Table at Wilderness 2018, showcasing a vibrant six-course tasting menu inspired by his Mexican heritage. For further details and to book tickets, please visit the festival website here.
Tagged: