Visit the Mesmerising Japanese Locations That Inspired the Studio Ghibli Films
The real life landscapes and where to find them
Studio Ghibli has produced some of Japan's most memorable and beautiful films, including the Oscar-winning Spirited Away, the Oscar-nominated The Tale of the Princess Kaguya and the children's classic My Neighbour Totoro. In preparation for these and other movies, the studio's directors – most famously master animators Hayao Miyazaki and the recently departed Isao Takahata – and their art teams would visit real locations around Japan in search of inspiration. The resulting background art by the likes of art director Kazuo Oga are stunning and as much a visual identity of Studio Ghibli's films as their wonderful characters and fantastical plots.

Whether or not you are an anime fan, going in search of some of these locations around Japan is a memorable way to see the country: ranging from the lofty mountains and hot spring resorts of Northern Japan, to the sub-tropical forests of the Unesco World Heritage listed island of Yakushima in the archipelago's south. Also not to be missed are the Ghibli Museum Mitaka, in Tokyo, and Satsuki and Mei's House, near Nagoya, both of which feature meticulous recreations of sets and characters from Studio Ghibli films.
Here's a complete guide to a few of our favourite sites of inspiration.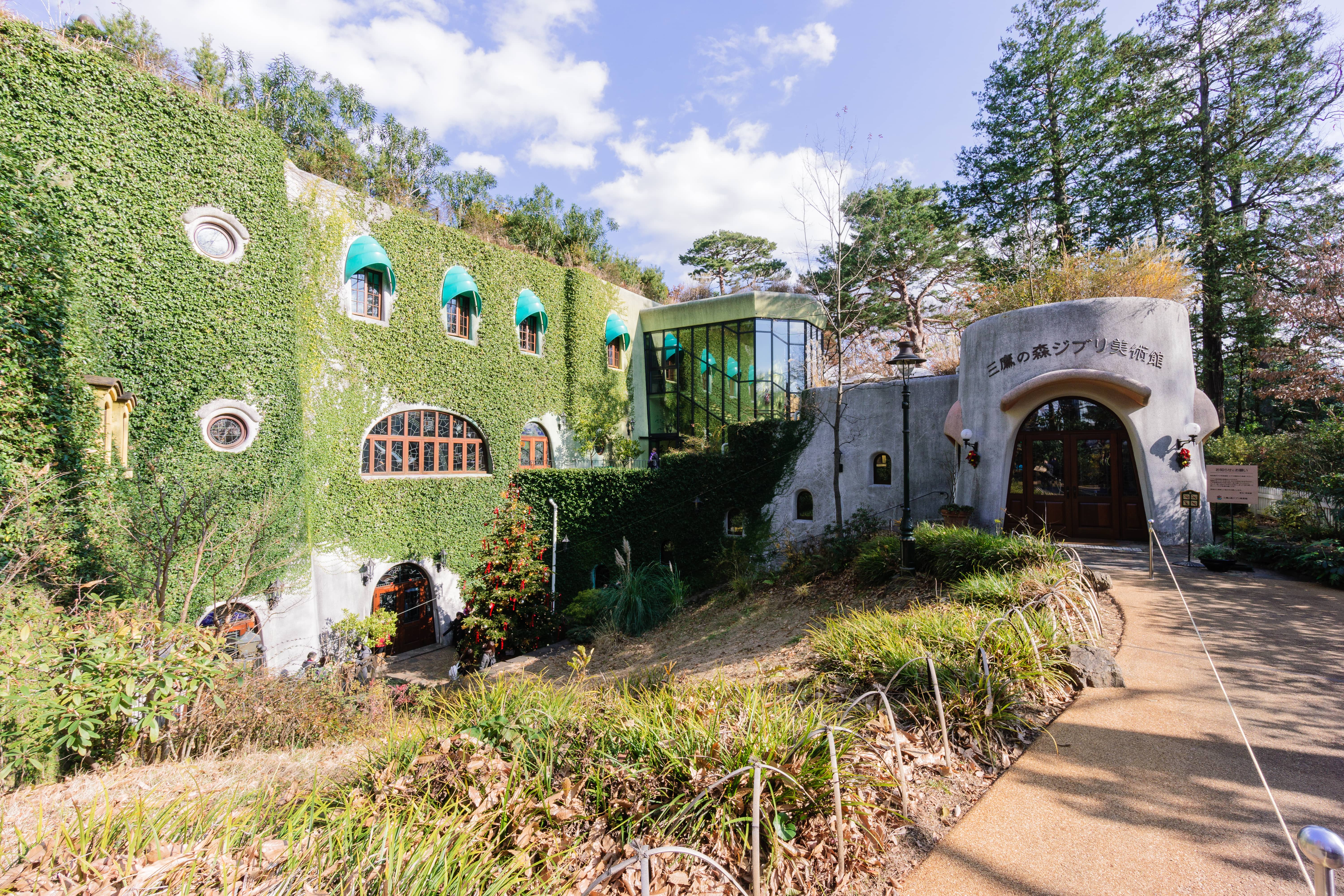 Tokyo
Located in the south west corner of leafy Inokashira Park in the Western Tokyo suburb of Mitaka is the captivating Ghibli Museum Mitaka. This whimsical and inventively designed complex, covered in creeping ivy, looks like it could easily have featured in a Ghibli movie. On its grassy roof is a 5m-tall replica of the Robot Soldier from Castle in the Skywhile inside small kids will adore bouncing around in the plush cat bus from My Neighbour Totoro. A child-sized movie theatre screens original short animated features made exclusively for the museum by Miyazaki and other Studio Ghibli talents. In order to keep the museum free of crowds, a limited number of admission tickets are issued daily; see the website for details of how to purchase them.
Further west of the Ghibli Museum, but still within day-trip reach of Tokyo, is the wonderful Edo-Tokyo Architectural Museum. This retirement home for historic Japanese buildings of great cultural value was one of the inspirations for the abandoned theme park that Chihiro and her family stumble into in Spirited Away. As well as thatched farmhouses, an entire shopping street of houses from pre WWII Tokyo and a grand mansion relocated here from Kyoto, you can also enter an ornate public bathhouse with a lakeside view of Fuji painted on the tiled wall inside.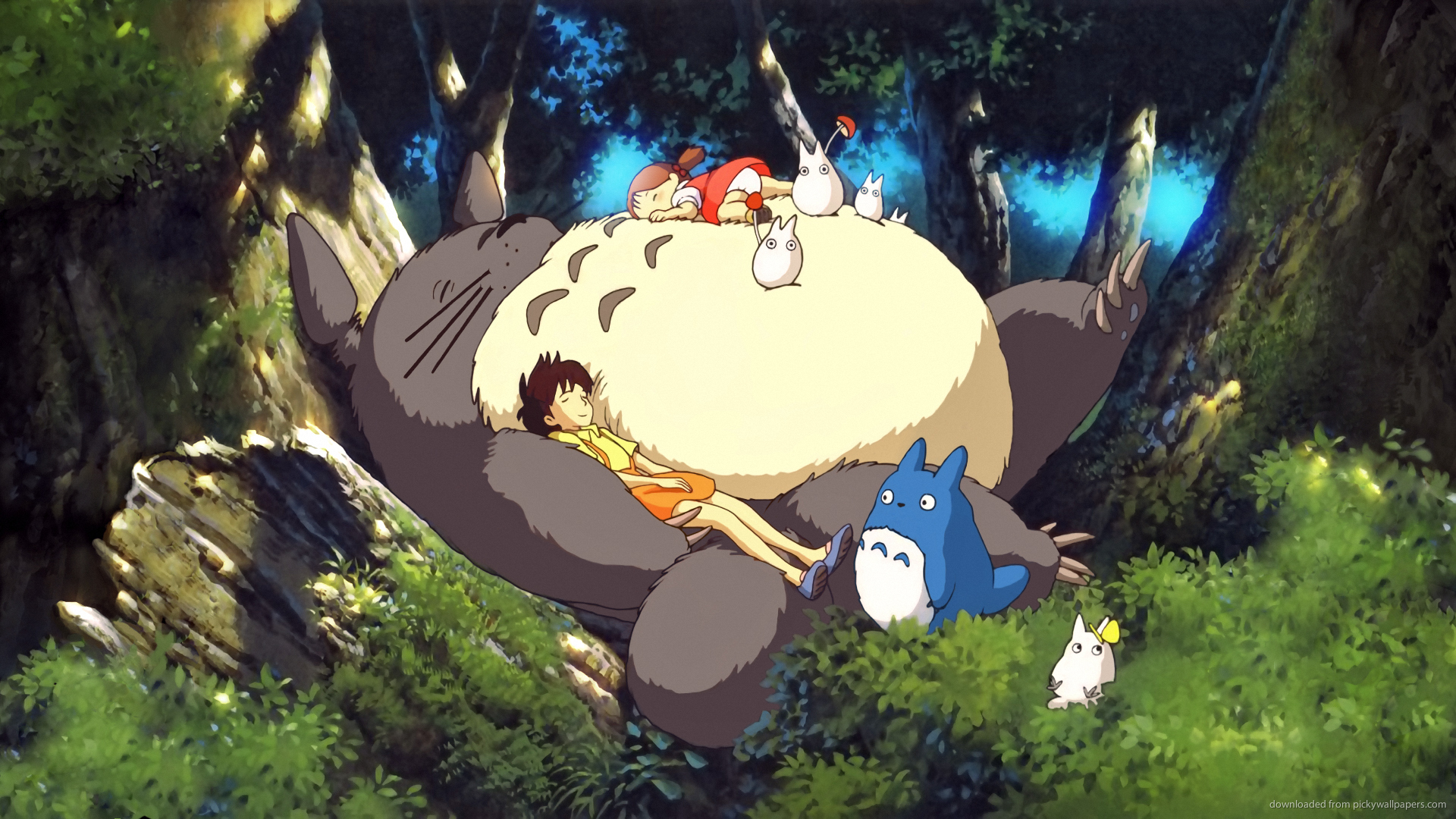 Totoro's Forest
As famous and beloved in Japan as Winnie the Poo is in the West, Totoro is a giant furry creature who's the star of the 1988 Hayao Miyazaki movie My Neighbour Totoro. Miyazaki grew up in Sayama Hills, around 35km north of central Tokyo on the border with Saitama prefecture. This lush wooded and farming landscape was the inspiration for the bucolic locations in the movie. In 1996, the director helped establish a foundation to save pockets of the area's forests from development. You can hike trails through what is now known as Totoro's Forest.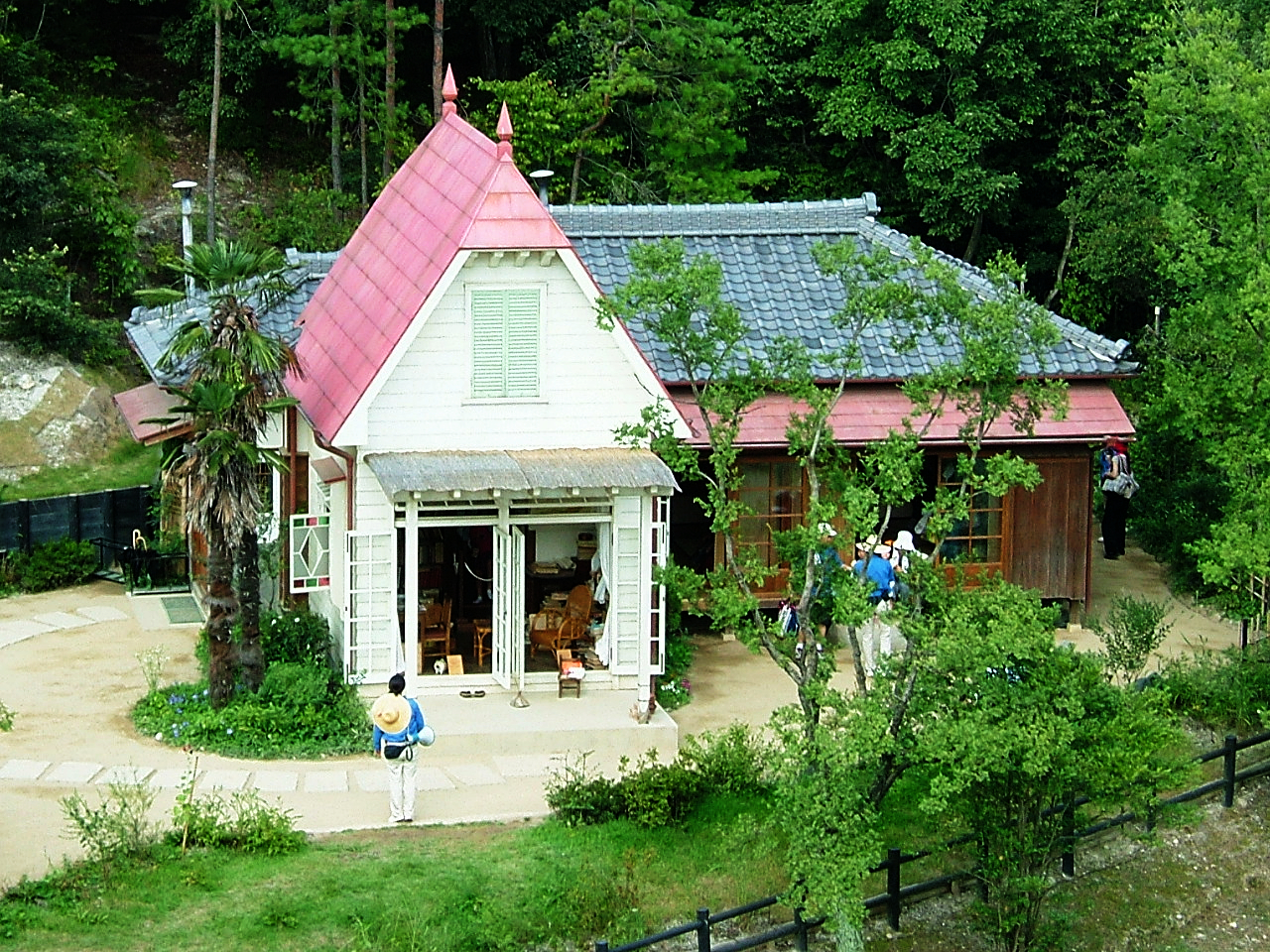 Mei & Satsuki's House
An hour's train journey outside of the city of Nagoya is Moricoro Park, created as part of the Nagoya EXPO in 2005. One of the park's star attractions is Mei & Satsuma's House, a life-sized replica of the white painted, wooden home of the heroines from My Neighbour Totoro. You're unlikely to encounter the soot sprites or Totoro here but this is a charming structure, authentic down to the Wellington boots and umbrellas in the genkan (entrance hall) and clothes hanging the closet.
As with the Ghibli Museum, a limited number of people are allowed to visit daily so advance booking is advised. There are plans to transform the site into a Studio Ghibli Theme Park by 2020 in time for the summer Olympics in Tokyo.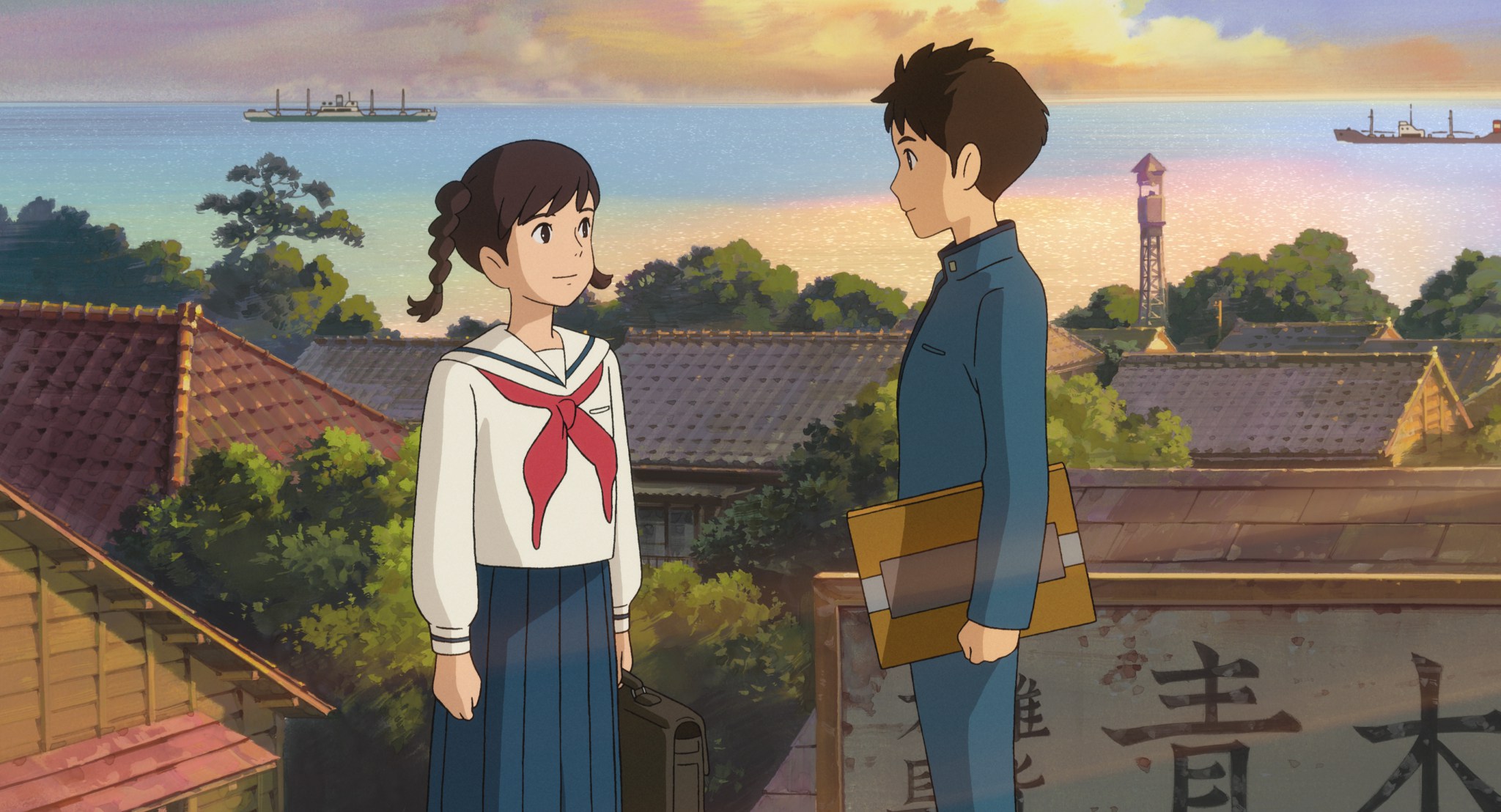 Yokohama
The port of Yokohama was one of the first places in Japan to open up to the outside world in the 19th century. It's a nostalgic 1963 version of the city that features in From Up on Poppy Hill directed in 2011 by Miyazaki's son Gorō. The Old House of the Yanagishita Family in Negishi Natsukashi Park is the model for Coquelicot Manor, the boarding house that is home to the movie's 16-year-old heroine Umi Matsuzaki.
Several other locations, such as the sloping shopping street of Daikanzaka, crop up in the movie and are recognisable. However, the view of the seafront from Harbour View Park has significantly changed since the 1960s, the skyline now dotted with skyscrapers including the 296m high Landmark Tower in revamped Minato Mirai 21 district built on the former docks.
Just 20 minutes by fast train from Tokyo, Yokohama can easily be visited as a day trip but should you decide to stay, the Hotel New Grand is an elegant throwback to earlier in the 20th century.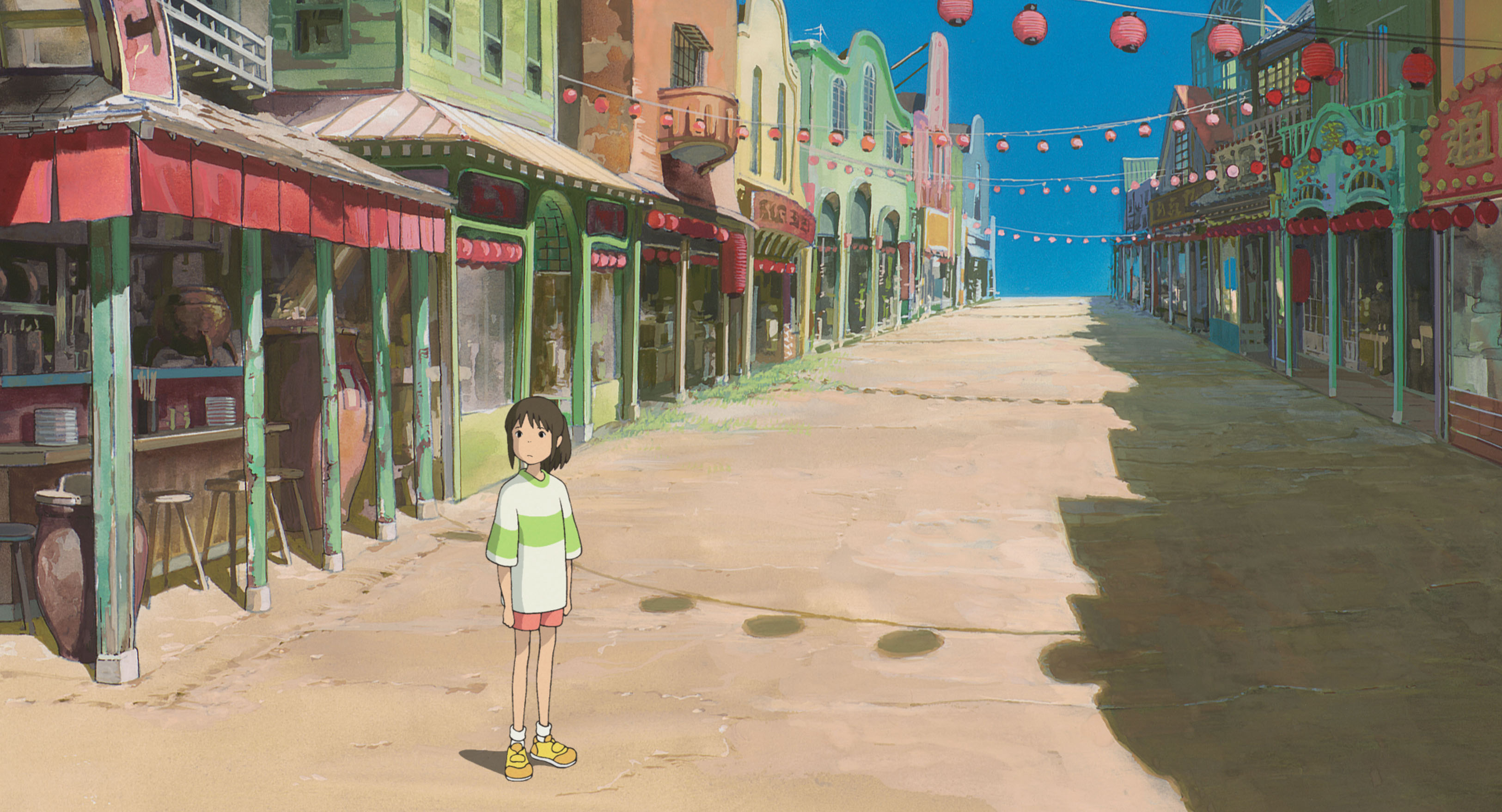 Dōgo Onsen, Matsuyama
The fantastical bathhouse that's the key location of Spirited Away is most directly inspired by Dōgo Onsen Honkan, in the castle city of Matsuyama on the island of Shikoku. According to legend, over 1300 years ago a white heron dipped its injured leg into the hot water gushing out of a rock here and was cured. People have been flocking to Dōgo to bathe in the restorative waters ever since, making this the country's oldest hot spring, or onsen, resort. The current bathhouse dates to 1894 and the heron is commemorated in a statue atop the three-storey building's ornate roof. Visitors can choose from two types of bath in which to take a steamy dip with different levels of service. It's also possible to view Yushiden, a bath built in 1899 for the exclusive use of the imperial family.
Also on Shikoku, Kōchi was a principal setting for Ocean Waves, a TV anime created in 1993 by trainee animators at Studio Ghibli. Told mainly in flashback, this realistic-looking high school love triangle drama features city locations including the impressive 18th-century castle and the central covered shopping arcade Obiya-machi.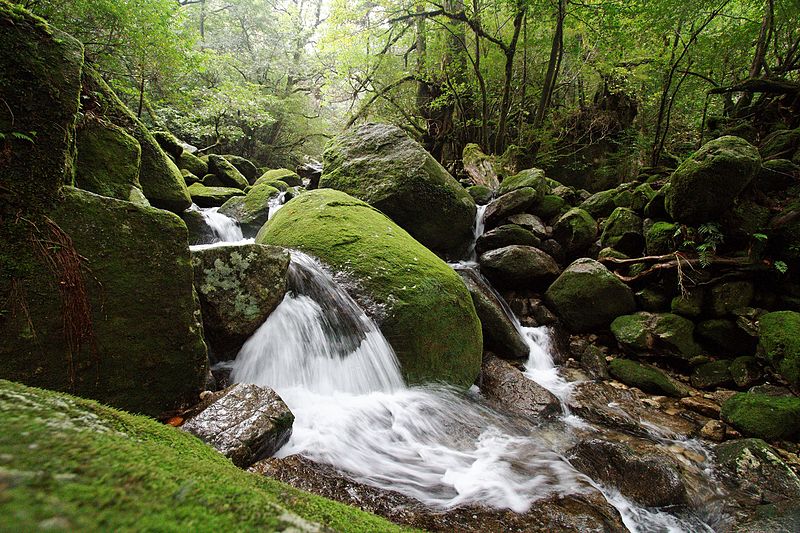 Shiratani Unsui-kyo Gorge, Yakushima
A parable about the perils of disrespecting nature, Princess Mononoke saw Hayao Miyazaki digging deep into Japan's past for a tale of tribes of humans pitted against ancient spirits of the forest. The scenic inspiration for this tale is the Unesco World Heritage-listed island of Yakushima, 60km south of the southernmost tip of Kyushu island. Some of the towering yakusugi cedar trees here have been growing for over 2000 years and are honoured with individual names.
To discover what's been dubbed Princess Mononoke's Forest, hike through Shiratani Unsuikyō Gorge past draping greenery, splashing waterfalls and moss-covered rocks. Make sure you are clothed in waterproof gear as persistent rainfall makes Yakushima one of the wettest places in Japan. A sublime place to stay on the island are the luxury villas at Sankara Hotel & Spa which also features two restaurants serving food created mainly from local and organic produce.
Tomonoura, Hiroshima Prefecture
For 2008's Ponyo, his tenth animated feature as a director, Miyazaki drew upon Hans Christian Andersen's The Little Mermaid for a tale about a little girl – part fish, part human – who longs to see life above the surface of the water. Her wish comes true when she gets stuck in a glass jar and is washed ashore in a fishing village that is modelled on Tomonoura. This charming seaside location, 110km east of Hiroshima, overlooks the picturesque Inland Sea and has a horseshoe-shaped harbour that's hardly changed in a over 100 years.
There are great views of the town and surroundings from the ruined castle Taigashima-jō. If you're planning on staying over Kokuminshukusha Sensui-jima is based on the tiny island of Sensui-jima that's a five-minute ferry ride away. Here you can take a take a dip in naturally heated baths within caves and by the ocean as well as go on gentle hikes around the hilly island to secluded beaches.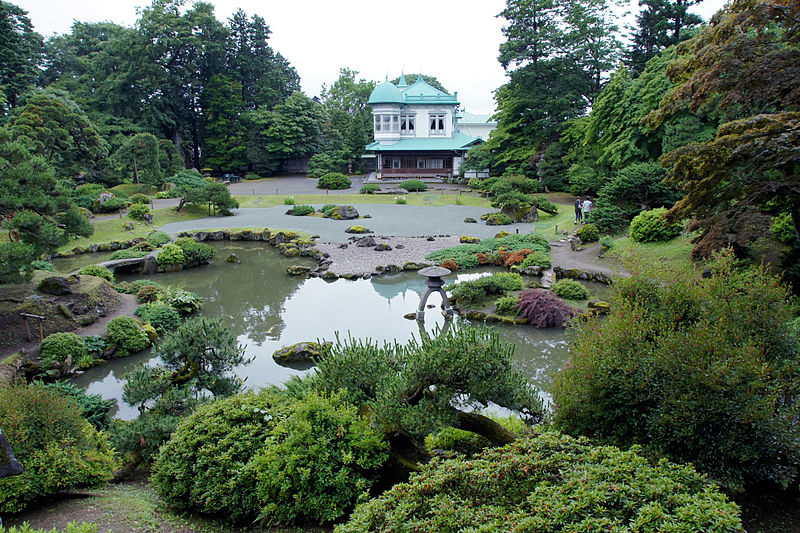 Seibi-en, Aomori Prefecture
Co-written by Hayao Miyazaki Arrietty, is a 2010 Studio Ghibli movie, based on Mary Norton's juvenile fantasy novel, The Borrowers. The story revolves around a group of tiny people who live under the floorboards of a home in Koganei, western Tokyo. However the model for the house and garden that appears in the movie is Seibien in Hirakawa, Aomori Prefecture, 690 km north of the capital. Completed in 1911 this elegant estate features a house that blends Japanese and Western architectural styles and a landscaped garden that is a nationally designated Place of Scenic Beauty.
A 23km drive east of Seibi-en and surrounded by deeply forested mountains is Aoni Onsen. A stay at Rampu-no-Yado is a magical experience as this romantic and rustic inn has corridors lit at night by oil lamps and a series of indoor and outdoor baths that nestle beside a stream.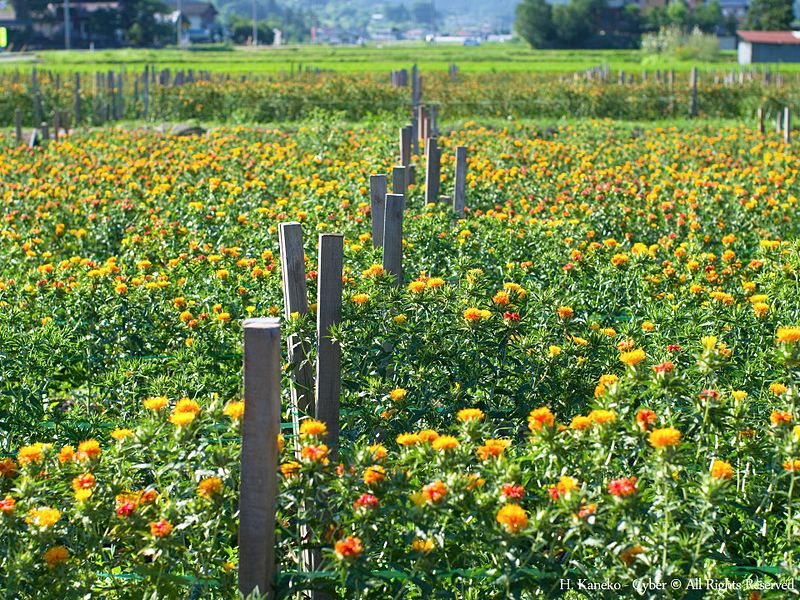 Takase District, Yamagata Prefecture
In the beguiling 1991 feature Only Yesterday, directed by Isao Takahata, the heroine Taeko Okajima, a 27-year-old office worker in Tokyo, travels up to the countryside of Yamagata Prefecture for a working holiday on a safflower farm. The sleeper train that transports Taeko on that journey may no longer be in service but the golden yellow and red flowers, used for fabric dye and for traditional makeup, still bloom in profusion across the fields around Takase, some 380km north of Tokyo. The best time to visit is around July when the Yamagata Safflower Festival is held.
The recreation of Yamagata's rural landscape for this movie is superb and includes scenes also on the Zaō Ropeway a cable car that soars of the fields and forests to bring you to a mountaintop botanical garden, hiking trails and the crater lake Okama with its turquoise green waters.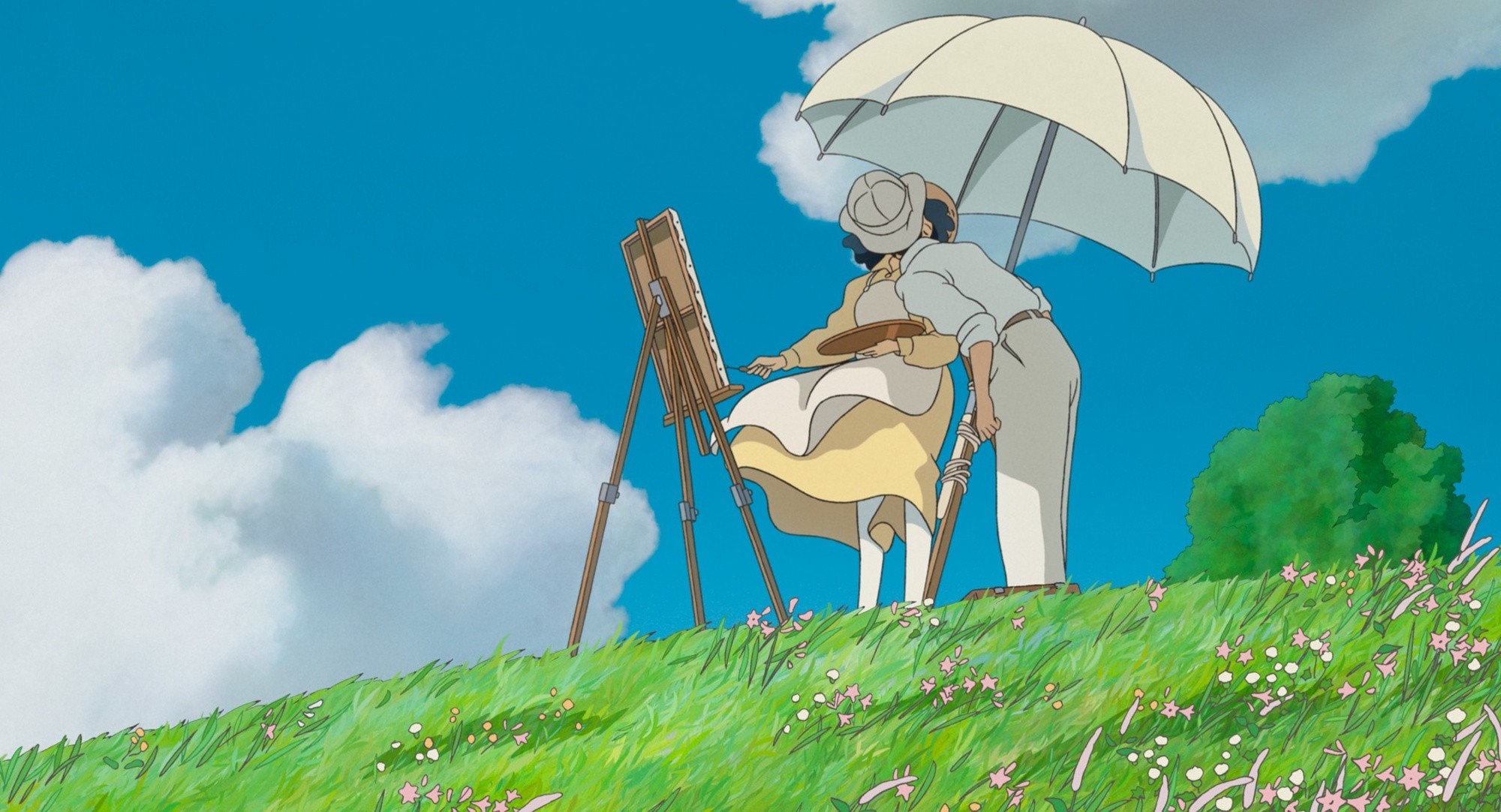 Kamikochi Imperial Hotel, Kamikochi
Another alpine location features in The Wind Rises, Miyazaki's last full-length feature before the director announced his retirement in 2013 (he has since reconsidered and wants to make a full-length feature of his short Boro the Caterpillar). Inspired by the life of aeronautical engineer Jiro Horikoshi who designed Mitsubishi's A6M Zero fighter, the film's hero spends some time at a hotel in the mountains that bears some resemblance to the Kamikochi Imperial Hotel in Kamikochi.
Located at 1500m, this pukka resort which is surrounded by some of the most magnificent peaks of the Japan Alps is only open from the end of April to mid-November when heavy snow closes off the narrow roads linking it to the lowlands.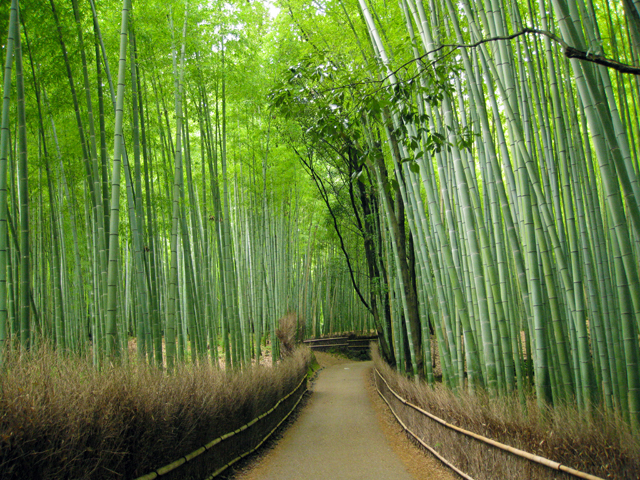 Kyoto
In April 2018, Isao Takahata, Miyazaki's creative partner at Studio Ghibli, passed away at the age of 82. His final directorial project in 2013 was The Tale of the Princess Kaguya. Based on the 10th-century Japanese folk story The Tale of the Bamboo Cutter, the beautifully rendered movie begins in a bamboo forest where an elderly woodcutter and his wife find and raise a magical baby girl who goes on to become a princess in Imperial Kyoto .
Kyoto remains a dazzling destination with many gorgeous sights including the wonderous Arashiyama Bamboo Grove in the west of the city. Kyoto's Nishiyama district is also famous for its thick bamboo groves and is the location of Kaguya-hime Take-goten which translates as 'Princess Kaguya's Bamboo Palace'. Built from bamboo it is modeled after Kinkaku-ji the famous golden temple also found in Kyoto. Visitors to Take-goten are encouraged to write their wishes on pieces of origami paper which are folded into cranes and left as offerings.
The secluded Hoshinoya Kyoto in Arashiyama is a dreamily luxurious resort to end this Ghibli-inspired pilgrimage around Japan.