Hitler's Holiday Resort | Inside The Nazi Leisure Complex That's Now Taking Bookings
Unsurprisingly, the decision to finish one of the Fuhrer's pet projects is causing controversy
How about spending the night in a hotel designed by Hitler and the Nazis that has laid abandoned since the fall of the Berlin Wall? It's not something most of us would put near the top of our dream holiday list, but Prora, a hotel in north-west Germany on the Isle of Rügen, is making the possibility a reality.
The building complex was originally designed to provide members of the Aryan race with a moment's respite from their busy lives, and construction started in the 1930s. Envisaged as grand luxury resort (the first of its kind) the hotel would stretch an incredible three miles along the beachfront, with its identical sea-facing blocks offering access to the beach along the Baltic coast for up to 20,000 holidaymakers at a time. Construction was halted when war broke out however.
During the war Prora was used for training Nazi soldiers, and was used again by the military in the German Democratic Republic. But the building has never greeted the holidaying guests it promised, and never fulfilled its potential as the largest hotel resort in the world. Until now, that is.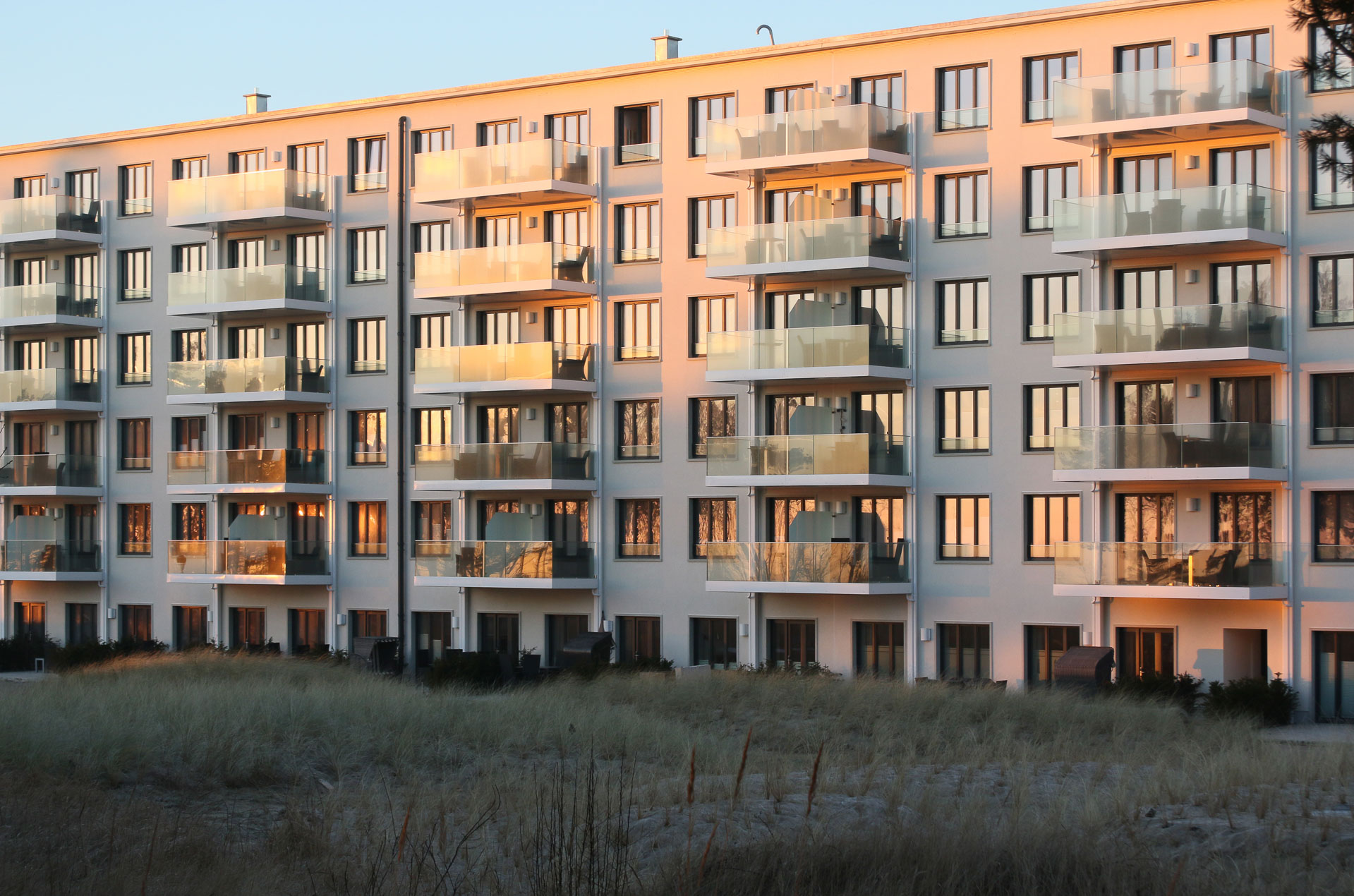 Currently being redesigned to offer flamboyant sea-facing luxury with comfort and amenities close by, Prora is bizarrely serving the purpose that Hitler and the Nazi Party intended – eight decades after it was first built.
"The original construction was financed by looting the resources of the German trade union movement, which was crushed murderously in 1933″
Part of the hotel is already open, and a number of disused blocks are also being converted into private luxury accommodation, after the German state sold off Prora to various private investors, rather than preserve the site as a historical monument.
Private flats in Prora are being sold for anything between £300,000 – £600,000, complete with exposed concrete roof showing off the original Nazi build. The adjoining luxury hotel is apparently aimed at attracting a wealthy target market from the major German cities.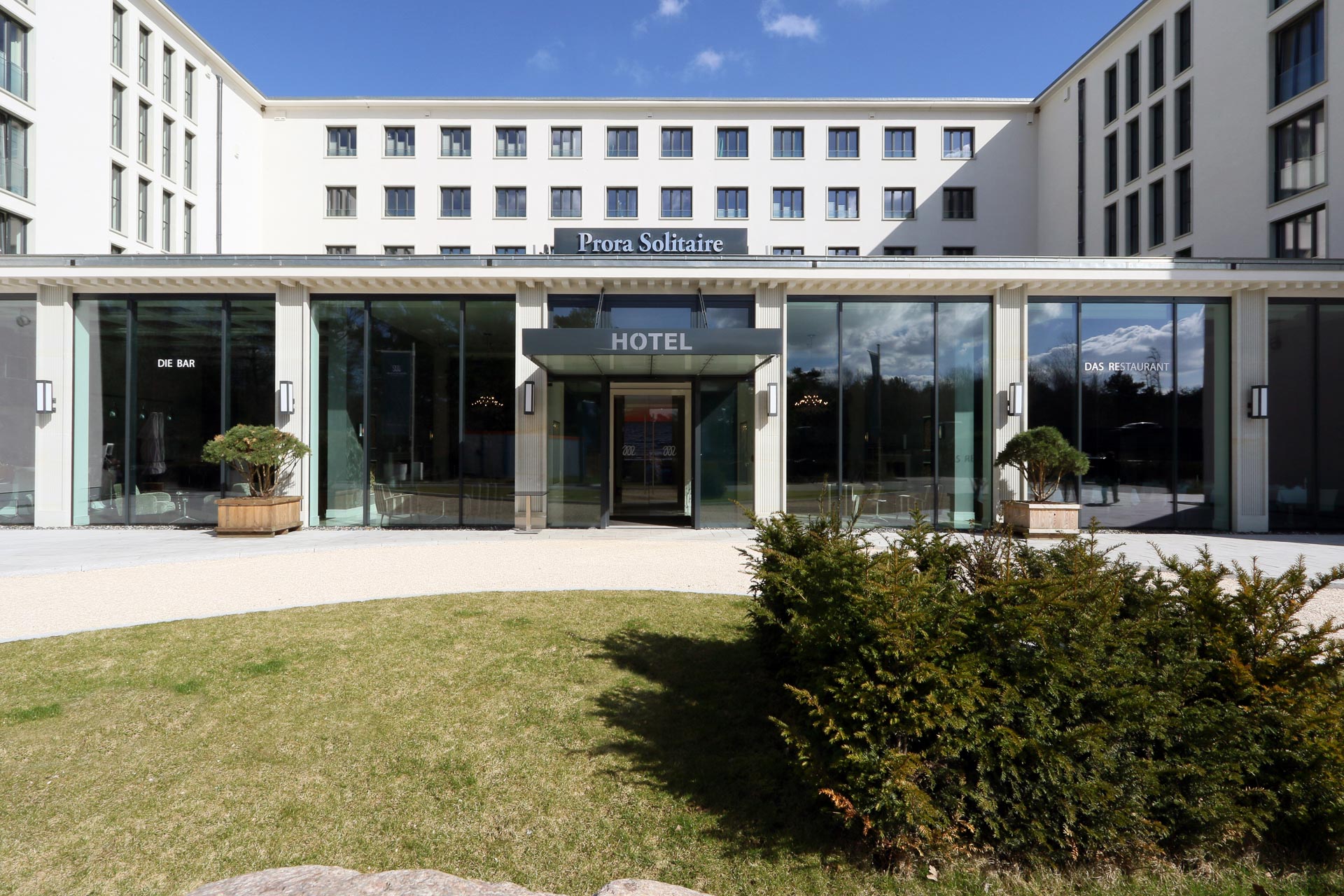 Unsurprisingly, the decision to follow one of Hitler's pet projects through to completion has caused some controversy. "It would seem more than a little problematic that Hitler's investment is being realised eighty years later," Dr. Christopher Dillon of King's College, London, tells us.

"The original construction was financed by looting the resources of the German trade union movement, which was crushed murderously in 1933. This unsavoury past makes the resort an inappropriate location for tourists and holidaymakers," he carries on.
Dr. Dillon insists Prora "should stand as a memorial to Nazi brutality and hubris, an admonition to Germany's resurgent populist right" rather than reap cash from its past by transforming it into luxury accommodation.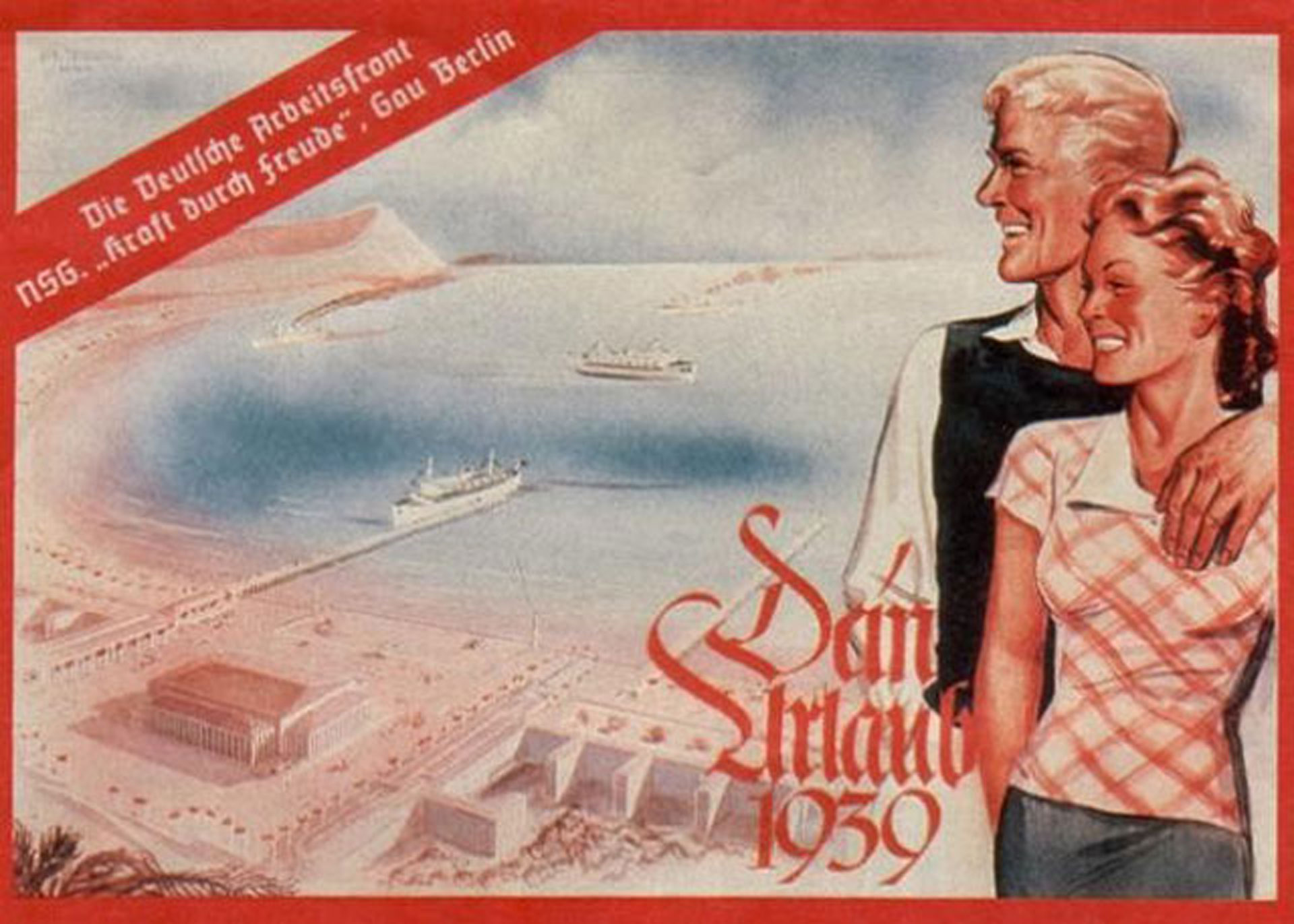 However, of course there are arguments on the other side as well. A common thread from supporters of the project is that it's a functional use of an existing "asset". If the building is already there, and fit for use, shouldn't we make use of it, despite Prora's original intention?
"Surely this is better than letting it rot and decay," says Professor Richard J. Evans, taking a pragmatic approach. There is also a museum on the site which explains the complex's less-than-savoury origins. "I don't see it [Prora] a problem," Evans argues, "provided the museum display is retained".
Dutch author Robert Jan Van Pelt, an architectural historian, naturally agrees with Evans' approach. He calls Prora "not that different" to the German autobahns, also famously a product of Nazism. The similarities are more than structural. Both the autobahn network and Prora were "about uniting the different regions," Van Pelt says, "so Germans would transcend regional identities".
"We have no difficulty using the Autobahns, so I guess we should have no problem with using Prora," he insists. For Van Pelt, Prora "forces us to think about the relationship between the megalomania of Hitler's vision for Germany and the size of his constructions".
But the idea of "uniting different regions" of Germany in the 1930s leaves a nasty taste in the mouth. "It is good to remember," says Van Pelt, "Prora was only to be used by people of the so-called Aryan race. So in future some counterweight ought to be created in which Prora explicitly welcomes, and is seen to welcome, people from all religious and ethnic backgrounds".

As a rule, Germany is acutely conscious of its past. In Berlin, museums, monuments and memorials commemorate the people and minority groups who perished in the war. But does acknowledging the past help?

Not when most of Prora has fallen into the "highly problematic" private hands of estate agents, says Dr. Helen Roche of Cambridge University. "It seems possible that Prora could become a site of dark tourism par excellence," she worries. "Tourists getting covert thrills from booking in to the apartments where Nazi tourists were once supposed to enjoy their beach holidays".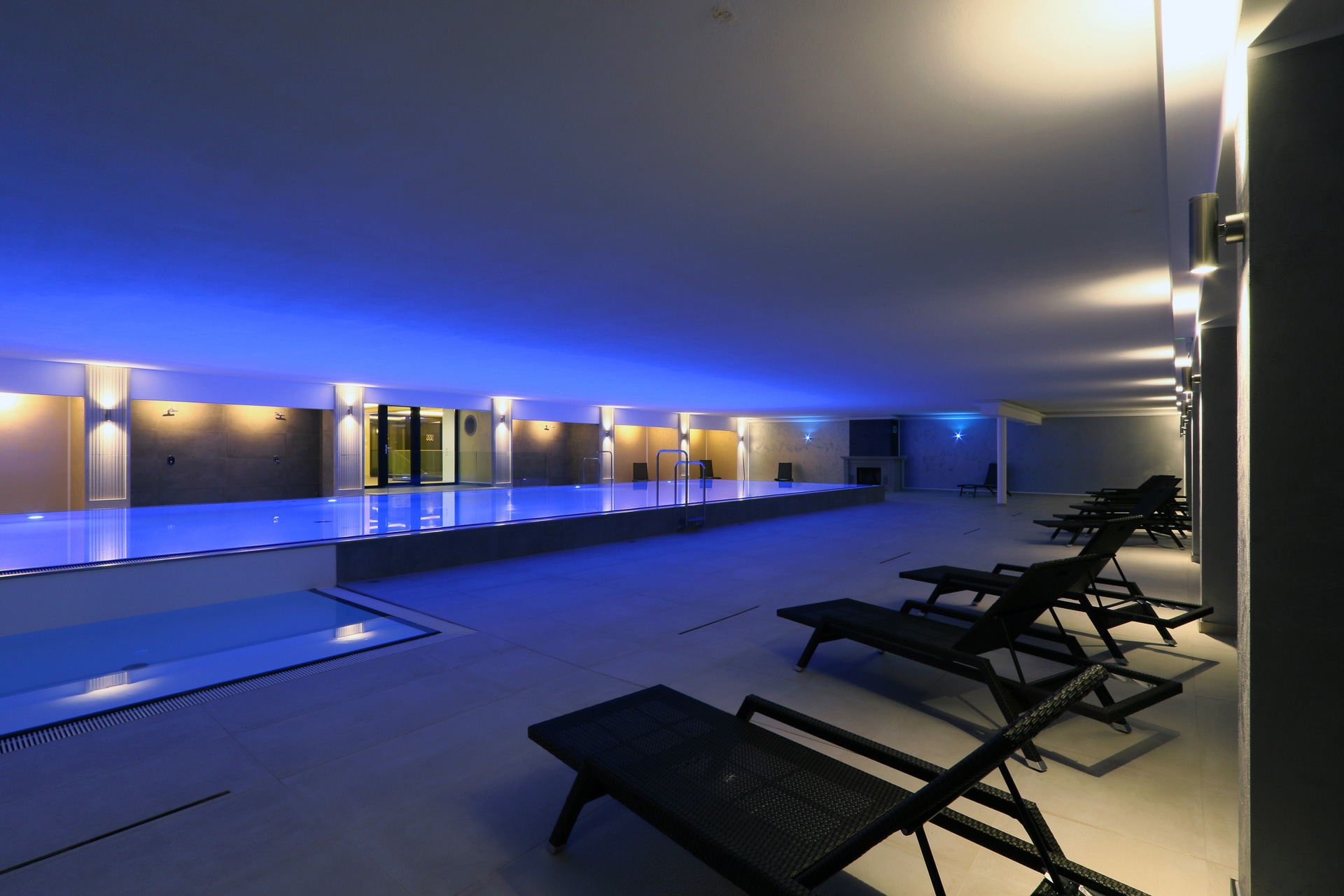 Amuse spoke to some of the tourists who've stayed there to try and get handle on their motivation for doing so. "I've been wanting to see Prora ever since I heard of this insane structure many years ago," explains Linda Alshag-Tiger, a schoolteacher from near Gothenburg in Sweden who travelled to the site for a holiday.
"I didn't get the feeling that they tried to hide the past or make it in to something it wasn't," she says. Linda appreciated the museum elements, but was visiting mostly out of curiousity – and because she's excited by urban exploration. Describing "big holes" and a "collapsed roof" in some of the derelict blocks left largely untouched for 80 years, Linda found "no guards, but a broken fence," and described some parts as "very risky" to explore.
"It is horrifying it was not open to everyone," she carries on. But Linda calls Prora "an amazing hotel. Much more luxurious than we first thought when we booked a room. Beautiful, decorated room with high standards. Great views over the ocean. I would recommend it."
While she can "totally understand" the ethical problems, Linda views the refurbishment as "trying to make something out of a bad thing. We stayed in a two-room apartment with a bathroom and a kitchen. I would love to go there again. It was not a concentration camp."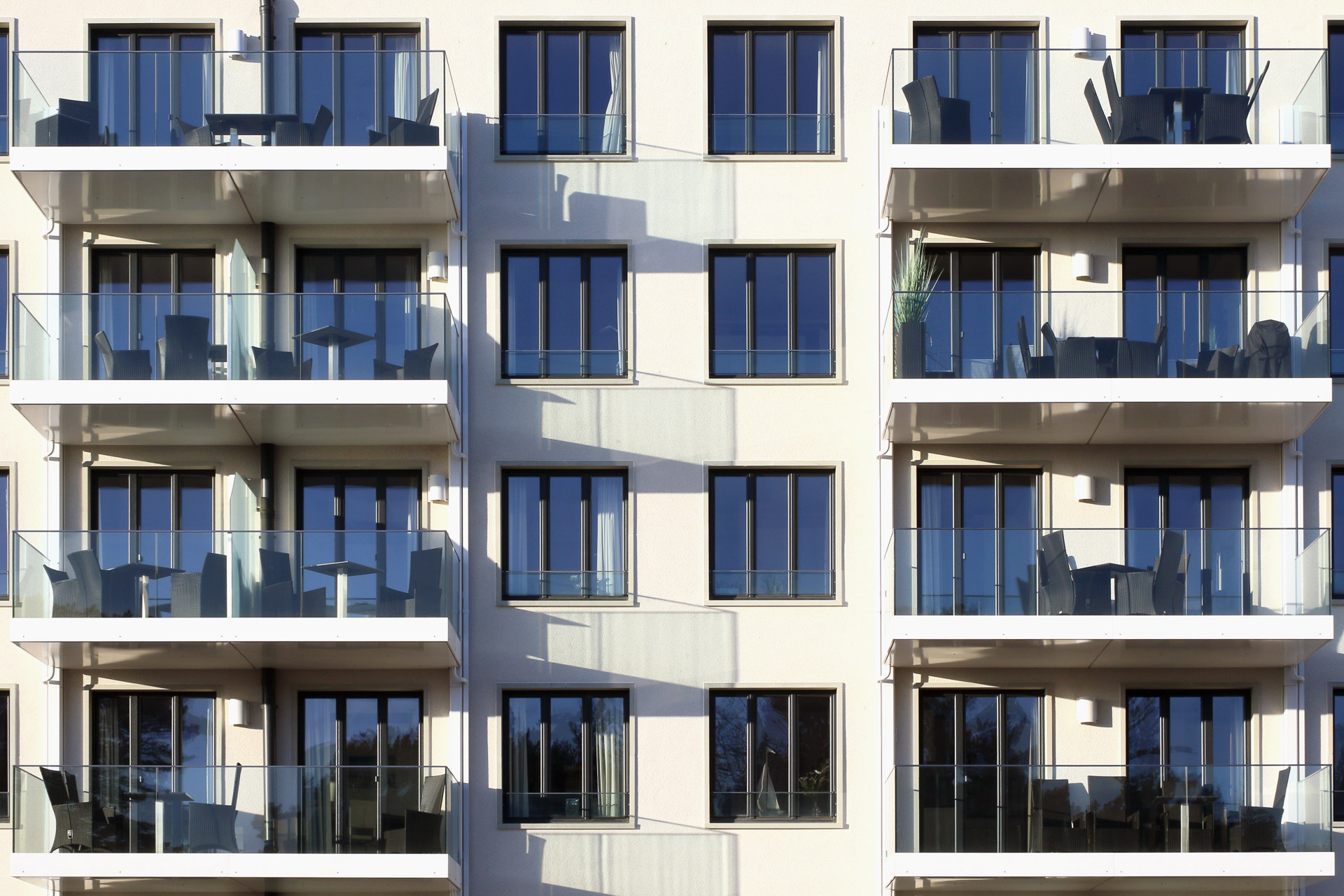 "It is clear: Prora polarises. You love it or hate it," admits Prora press representative Rüdiger Heide. But its designers are far from Nazi sympathisers. Self-made architect Ulrich Busch who made it his "life's work" to transform Prora from military base to popular holidaying destination, was the son of a concentration camp survivor. His father was a popular German singer in both the East and West who played for Bertolt Brecht as well as being jailed by the Nazis.

"The philosophy by Ulrich Busch is to use old architect concepts of the outside of building," Rüdiger tells us. "Ulrich Busch wanted to create a building with new individual standards to overcome the idea of mass tourism and collectivism… to show that it is possible to bring a humanistic spirit to this place".
Whether or not this has been managed by the team at Prora remains to be seen. Nonetheless, it's clear that Prora is a resort unlike any other – for better, or for worse.
Adam Bloodworth is a London-based freelance writer and editor. Keep up with his latest work on Twitter.