A Long Way from Home | Museums Worth Scaling a Mountain For
Say no to MoMA, and take a trip to these amazing far-flung museums
There are 143 museums in New York City, which put everything from Tibetan art to the life of Louis Armstrong within a 35-mile radius. London has 215, and Mexico City counts over 175. But is every great museum in a city?
Far from metropolitan hubs, some smaller museums match their form to the demands of an untamed environment. From a Zaha Hadid creation perched on an Italian mountaintop to sun-baked concrete slabs in the Peruvian desert, these remote cultural institutions show a tight convergence between the museum's design, environs, and curatorial focus.
For Bernardo Paz, the founder of Brazil's Inhotim Institute, the museum's distance from everyday life is its raison d'être. "When you enter this dream, you are transformed, and you start to imagine the life you'd really like to have," he told the LA Times in 2013. "You don't want to go back to your life in the city." They're hard to reach, but their attentiveness to the surrounding landscape makes the trip worthwhile.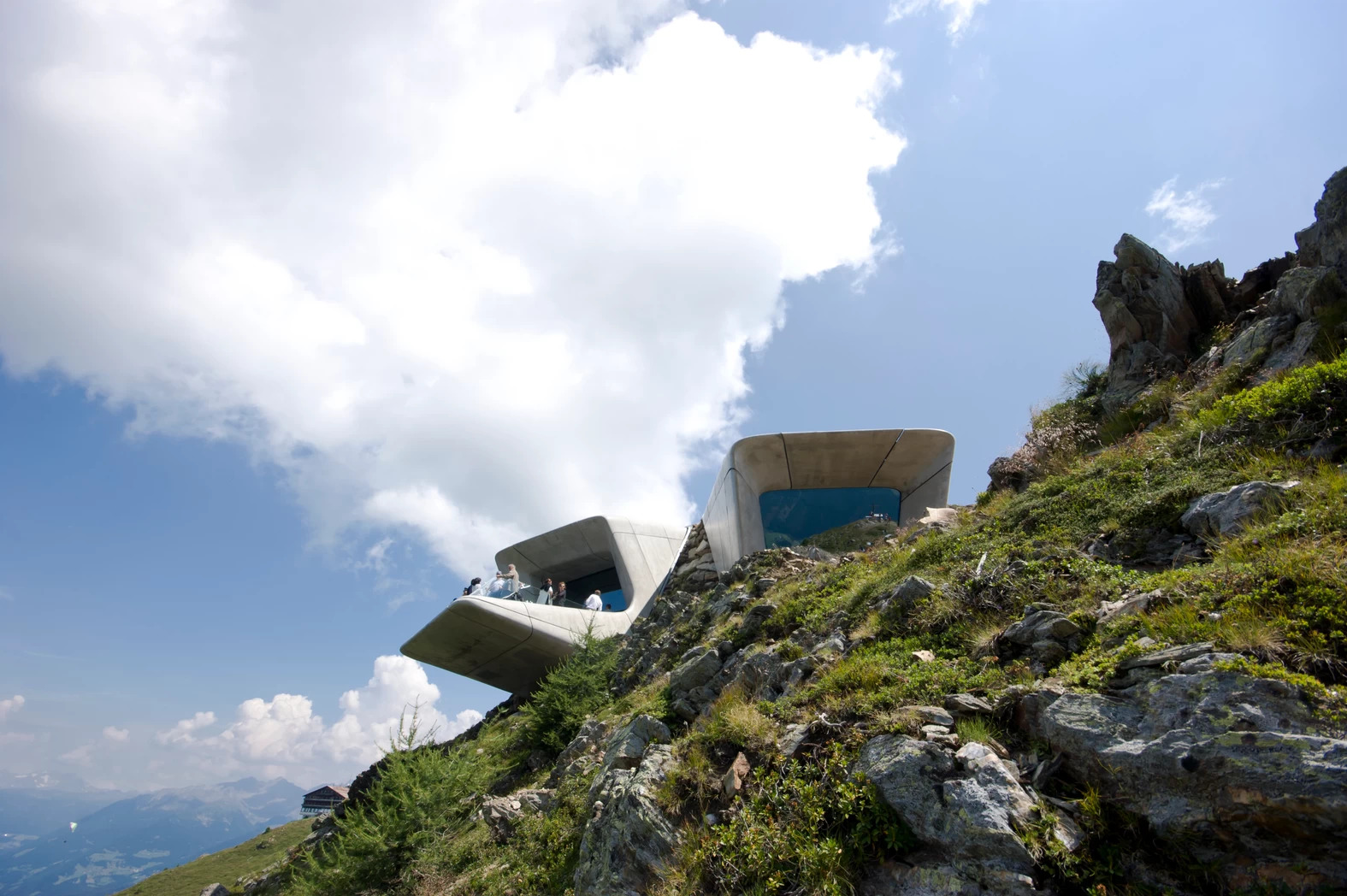 Zaha Hadid designed the Messner Mountain Museum Corones, in South Tyrol, Italy , the last of a series of six museums founded by mountaineer Reinhold Messner. The structure resembles shards of rock half-buried in the summit of an Alpine peak, with a cantilevered observation deck jutting out into open air. Inside, galleries house relics and works of art related to the history of mountaineering, including a gold-painted hiking boot.
Read more on GARAGE…