Frieze London | The Female Artists Reimagining Womanhood
The women using collage, art, and media to show the state of femininity in their homelands
As everyone knows, 2018 represents 100 years of the female vote in Britain. It is a time to celebrate the struggle of the Suffragettes – a fight for feminist rights that caused a shockwave across the world. In many countries, that particular democratic battle would not be won for decades to come.
This centenary is made even more poignant in context of the political maelstrom currently engulfing the planet, as new conservative movements attempt to roll back the hard-won institutions of liberty and equality.
Of course, like any shift in the global zeitgeist, this moment of feminist outcry is reflected in the art world. In new works, and the curation of older pieces, Frieze London 2018 demonstrated a growing public (and commercial) hunger for art which represents uniquely female perspectives from around the world.
Here are a selection of four artists currently shown there, each of whom tells us something about the state of femininity in their part of the world.
Faith Ringgold (USA)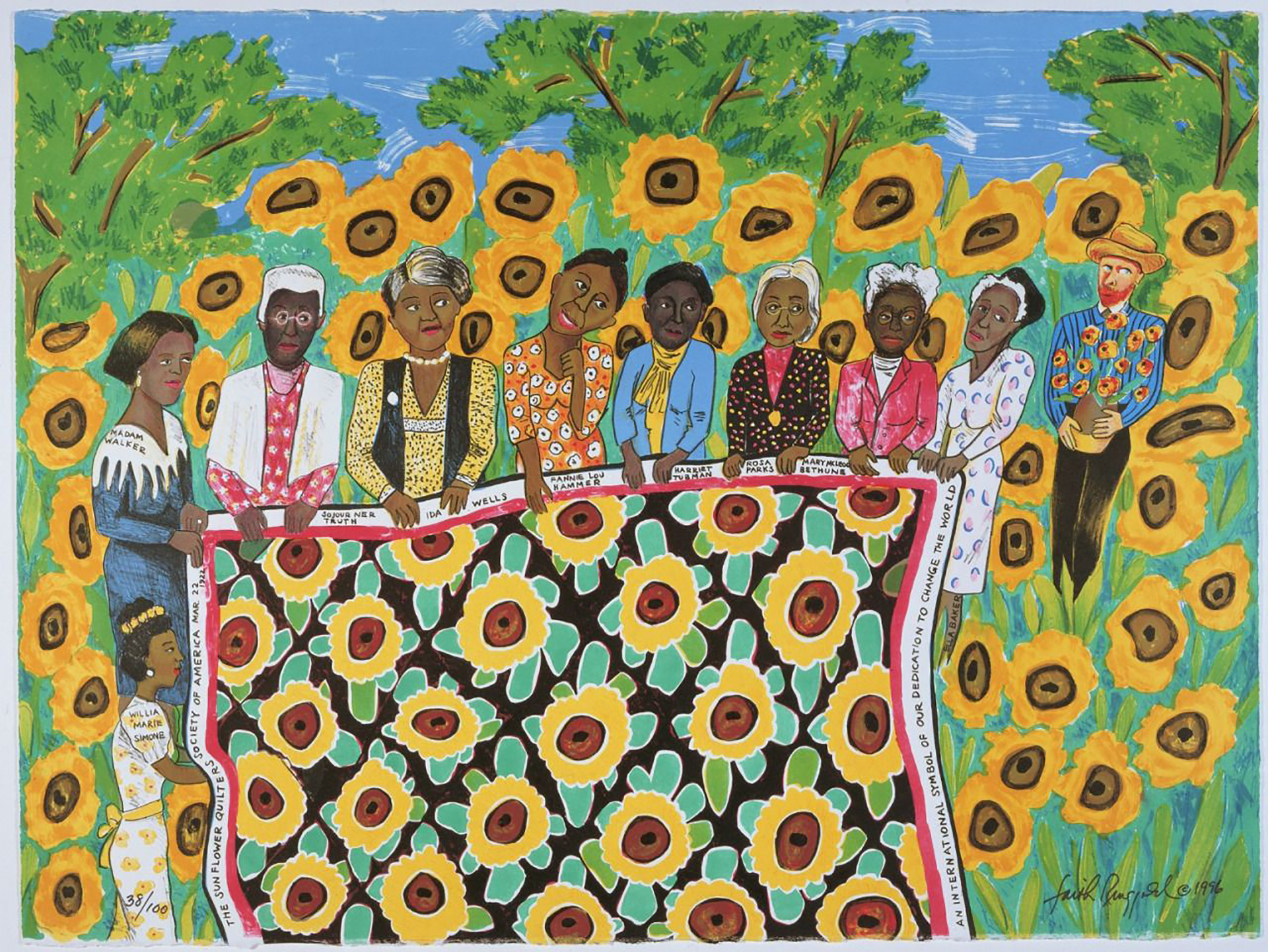 Faith Ringgold, born in New York in 1930, is an artist of many trades. From the very beginning of her career, her practice spanned writing, sculpture, performance, and lecturing. Despite her headily academic interests, her hands were eventually turned to more traditional craft processes. In the 1960s, she produced Tanka masks – soft costume pieces which reflected the Pan-African nature of her African American upbringing. This textile work then morphed into a celebrated quilt-making practice – each one depicting densely populated inner city proverbs.

These story-blankets currently being shown at Frieze have a foot in both the folk and high art worlds. They jumble art-historical references, jazz age imagery and religious iconography into uniquely humane patchworks. They often depict young women in traditional dress at play, dancing, or cradling their children – reminding us of the myriad roles women play in her community.
Zadie Xa (Canada & South Korea)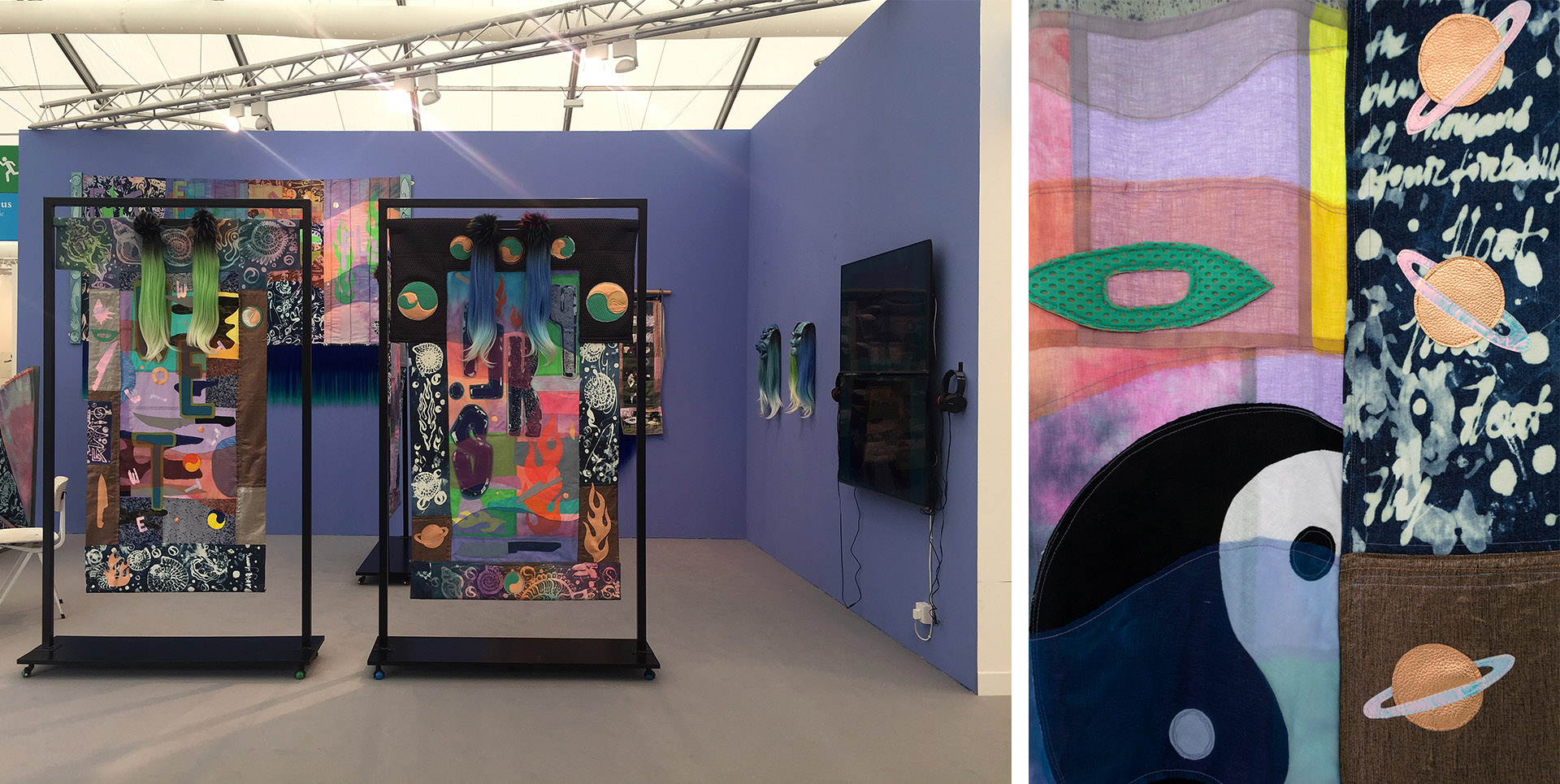 Though Zadie Xa was born and raised in Canada, her Korean ancestry has always been a part of her identity. North American media has long been flooded with 'orientalised' stereotypes of far Eastern culture – from fortune cookies to ninja warriors. These hackneyed motifs tend to mush every East Asian culture into a homogenised, Americanised archetype, and to many they are wholly offensive.

To Zadie Xa, however, these symbols are a toolkit. By assembling them into hybrid forms, she is able to depict some of the tensions inherent her upbringing. Her booth at Frieze, complete with handfans, Yin-Yangs, lucky numbers, and Kimonos, is a riotous hallucination of the East as seen by the West.
Berni Searle (South Africa)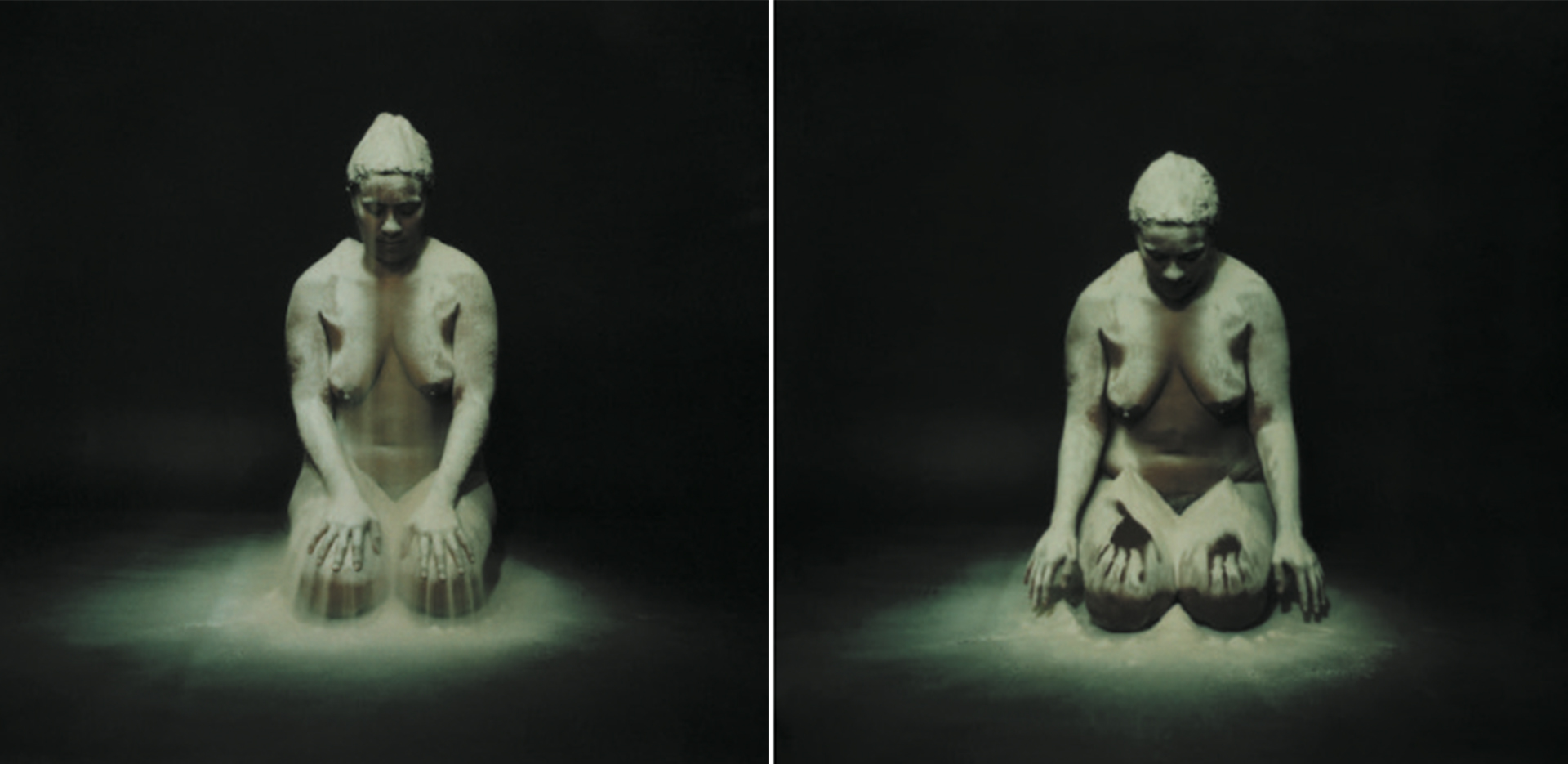 Berni Searle, born in 1964, lives and works in Cape Town. In those South African surroundings, one cannot help but be painfully aware of the horrors of the recent past. As a black woman of colour, born far before the death of apartheid, Berni herself has had to look that ugly legacy in its face. She came to the art world's fore in the early 2000s – one of a growing wave of international feminist artists at that time.

At Frieze this year, she shows a suspended sequence of eight translucent photographs. In this remarkably intimate, sensitive series, Berni wears her country's past on her skin. By kneading dough, a traditionally matriarchal task, she elevates to ritual status the nobly mundane activities of her countrywomen. At the same time, she coats herself in a fine layer of white flour, obscuring her ethnicity – dancing along the socio-economic fracture at the heart of South Africa. As in all of Searle's works, her identity is shown to shift like sand in wind.
Tina Keane (UK)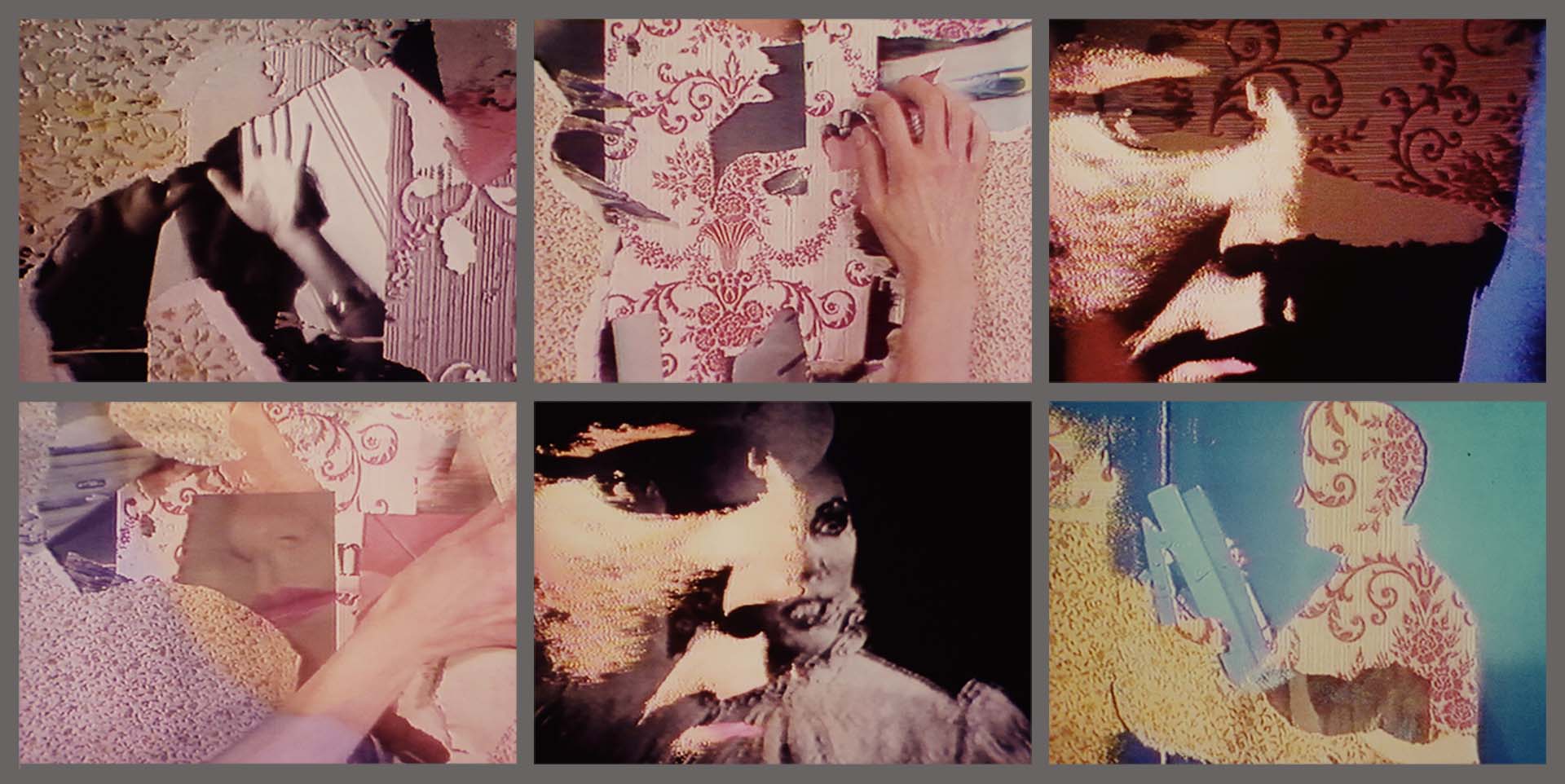 Tina Keane, multimedia art pioneer, was born in 1940s London. She grew up in a constantly changing country, as Britain's stodgy, paternalistic establishment was rocked by a series of sexual and social revolutions. Children of her generation grew up understanding that social roles were malleable – that they needn't wear one proscribed social costume until the day they died.

As such, Keane's work is endlessly playful – a richly layered patchwork of analogue technologies. She could be seen as a disciple of the Hannah Hoch school, mixing humour, politics and sex into striking visual patchworks – at once familiar and surreal. Frieze 2018 shows her 'Faded Wallpaper' film, in which double exposed women interplay with dreary flock wallpaper of a British home. From small, kitchen sink moments, a new female identity is emerging.
Frieze Art Fair is on until Sunday 7th October, 2018.
Clem Fiell is a London-based writer and Social Editor at Amuse.