Photography by Ron Timehin
The ME Guide to London
As part of the collaboration between VICE and hotel brand ME by Meliá, Tom George and Ron Timehin explored the diverse metropolis that is London, taking in the best parts of the city and collecting recommendations from local tastemakers.
Photography by Ron Timehin
London may be a sporadic patchwork of distinct global cultures, but that doesn't mean it hasn't got it's own unique cultural offering. An eclectic mix of fashion, art and culture from across the globe, come together to form one bustling, open city.

In the very pinnacle of the capital's major cultural scenes lies the architectural artistry that is ME London. With its location on the Strand, just west of the hotel lies Soho; the fashionable and diverse area notorious for its interesting, unusual finds. Head north for Covent Garden and it's array of high-class restaurants and branded fashions. Across the river is Southbank; the arts and entertainment district once considered by puritanical England as the home of sin and temptation. Finally, a few underground stops eastbound and one will be in the East End, the stylishly grungy streets that are redefining contemporary fashion globally.
That being said, with Trafalgar Square, Piccadilly Circus and the London Eye all near-by, it will be tempting to add them to your itinerary. Don't. These landmarks shouldn't be your destination, they should be a happy coincidence along your route. Besides, a picture of any of them looks no better up close than from one of the many viewing points across the city.
One place that visitors often make the error of heading to is the renowned Oxford Street. Big mistake. Huge! Within an hour, the constant slow-trawl along the packed pavement, the long queues and the chaotic atmosphere become so tiresome that the rest of your day will be burdened by your fatigue. Instead, there are plenty of fashion gems across the city; lesser known but with a better atmosphere and more exciting products.
Nowhere sums up the now of London's fashion scene like Machine-A. Situated just off Chinatown, this gem is any local fashionista's go-to spot. Their rails hold everyone from Margiela and Liam Hodges to up-and-coming designers fresh from London College of Fashion and everything from 3-D printed shoes to denim jackets with landscapes hand-painted onto them. "That is real London fashion," says Streetwear designer Siobhan Garvey, "I find it so inspiring." If you're looking for something similar but more street and sporty, END. nearby is also a good shout with over 400 local and designer menswear brands.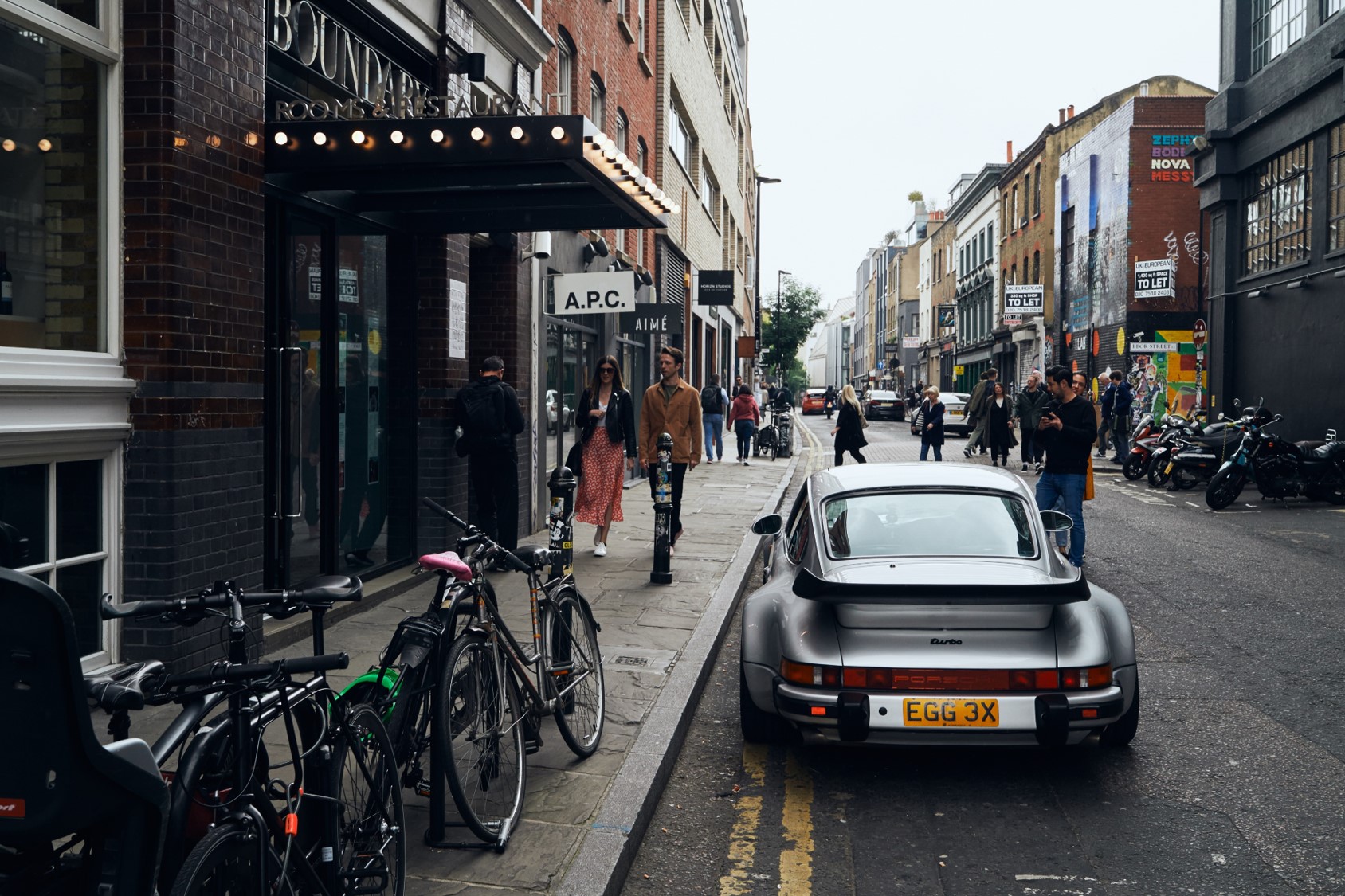 For her own clothes though, Siobhan loves to go to the markets in Spitalfields, Brick Lane and Brixton. "Spitalfields Market is a cool place to see up and coming designers who can't yet afford the London rent of their own shops." Walking through the stalls, one comes across some of the most exciting finds. Unisex printed shirts in an array of unique, bohemian styles; bright and casual African print lingerie and a leatherworks designer with some of the best leathers you can possibly get. For vintage fashions, Brick lane is your go-to location. Treasure troves of unique garments lie amongst the many Indian restaurants and curry houses, each claiming to be the best Indian food in London.
At the top of Brick Lane, sits Redchurch Street. A stretch of conceptual boutiques from well-known, local brands. From Aimé to Modern Society, each shop is it's very own Schrödinger's Box. One has no idea what to expect until you've walked in. Similarly, art and fashion meet at Dover Street Market, just off Trafalgar Square. Here clothes are hung everywhere whether it be off a giant metal reptile skeleton, a balancing chair sculpture or an apocalyptic bomb shelter. If you usually find shopping mundane and tedious, head to Redchurch Street or Dover Street Market, where shopping is more than just sales, it's an experience.
Once you are done shopping, you're going to want some dinner and a place to put down your many shopping bags. Luckily, across London a host of amazing restaurants are at your beck and call. Not far from the hotel is Bocca Di Lupo, an award-winning Italian restaurant with the charm of a local, family-run business and a penchant for great food and great wine. Alternatively, situated within Shoreditch, Gloria's stands out amongst these grungy, industrial streets, with nostalgic 70's decor and sophisticated, beautiful food. If you are also a lover of Spaghetti Carbonara like me, nothing beats Gloria's take on the Italian classic, made within a wheel of cheese right before your eyes!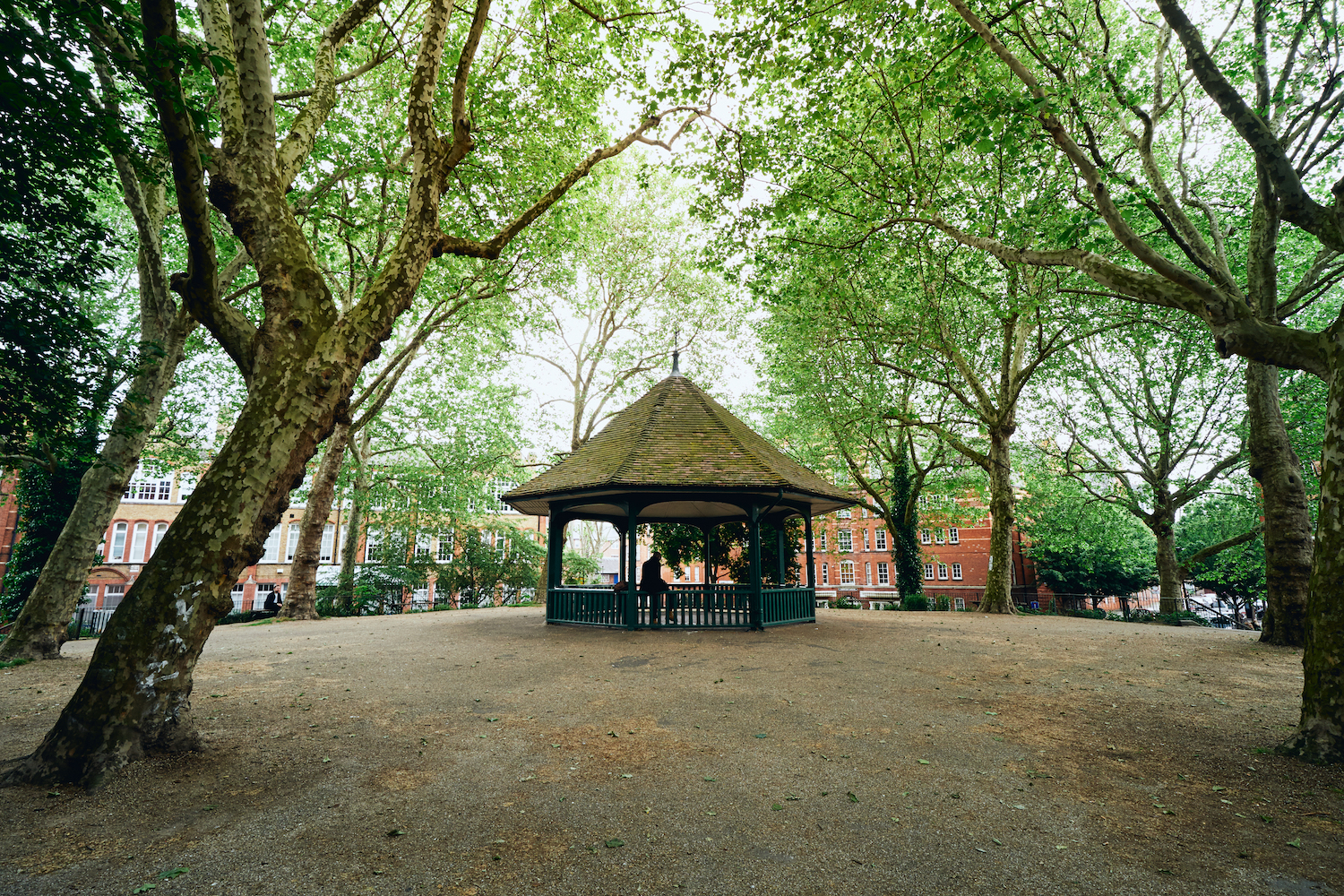 Just a bit further north is Dalston, a section of London notable for its great food and late night drinks. Untitled offers an amazing Japanese-infused cuisine while nearby Pamela's have been crafting cocktails specifically designed for those who don't usually enjoy them. i-D Music Editor Frankie Dunn recommends Dalston Eastern Curve Garden. With its own bar and wood-fired oven, she notes that "you can also take your own food or non-alcoholic drinks into this cosy community garden and hang out with friends under the illuminated trees".
One thing that makes evenings in London great is that the nightlife is as diverse as the city itself. Drag Queen Tayce notes how "varied the clubs can be, all different types of people all in this honeypot we call London, coexisting." London is well known for its plethora of LGBT+ friendly spaces, drag nights and cabarets. "My second home would have to be Freedom in Soho," says Carmen Liu, a London fashion designer who created the first ever lingerie line for trans people. Freedom is the perfect place to go for a lively yet sociable atmosphere and great drinks - I'd recommend their gin based cocktail 'Kiss', though it can be awkward asking the bartender for one. Alternatively, the Yard Bar just around the corner has a beautiful heated rooftop garden where guests can cosy up with blankets and a beer on nippy autumnal nights.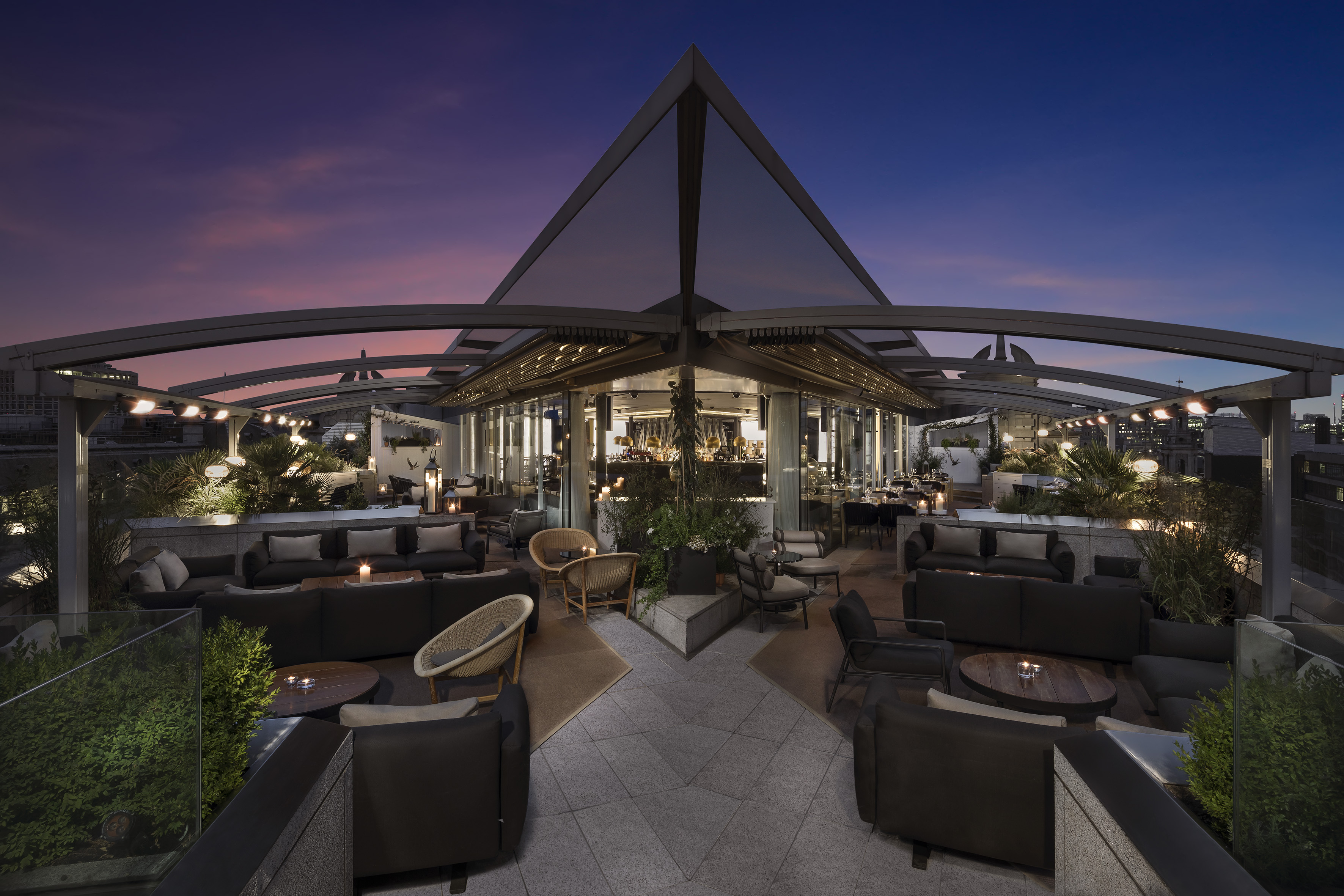 Having said this, one of the best spots in the city for drinks is actually within ME London itself. On the 10th floor of the hotel is the Radio ME London Rooftop Bar, an amazing location to see the entirety of the city whilst enjoying a drink or few. Chatting to the cocktail maker Antonio, he declares that his espresso martini is "more than just a drink, it's a desert in itself." With a Vodka, Kahlua, fresh espresso and maple syrup base topped with a delicate alcoholic vanilla mousse and grated chocolate, this drinkable tiramisu is any pudding lover's dream. However, not everyone wants something so rich and decadent. For those who don't love sugar, Antonio recommends the Hummingbird, made from Pisco (Antonio flourishes telling me the drink's history of raising tensions between Peru and Chile, each claiming it as their own concoction), Blood Orange Liqueur and a variety of fresh juices and ingredients. The art of this drink is the ornate origami bird sitting on top, made from orange peel, and set alight in an absinthe-fuelled fire. The love and care Antonio puts into each drink is visible on his face. This is his art.
After a night out in London, a late brunch is definitely on the cards. Should you have slept through breakfast at ME London, a host of restaurants are there to cure those hangover blues. After all, not only is breakfast the most important meal of the day, it's also classically British. The Bach in Hoxton, is my own personal favourite, perfect for a hangover brunch. Get a Bloody Mary with your meal to ease the repercussions of the previous night and you are set for the day. With a plethora of Veggie, Vegan and Gluten-free options on the menu, the food here is not only fresh and delicious, but open to all.
Frankie highly recommends Rochelle's Canteen in Shoreditch especially "if you're feeling something meaty and fashionable." She describes their scrambled eggs as "delicious" and talks about the exclusivity of the place. "You have to buzz at a gate on Arnold Circus to be let in. They have a really beautiful garden though! It's like a secret garden -- very peaceful". However, Rochelle's Canteen also has a venue in the Institute of Contemporary Arts (ICA), perfect if one fancies something cultural before grabbing a bite. The ICA is an innovative gallery that specialises in the very latest offerings from London's arts scene. With it's position along the Mall, one can even pay a quick visit to Buckingham Palace just down the road!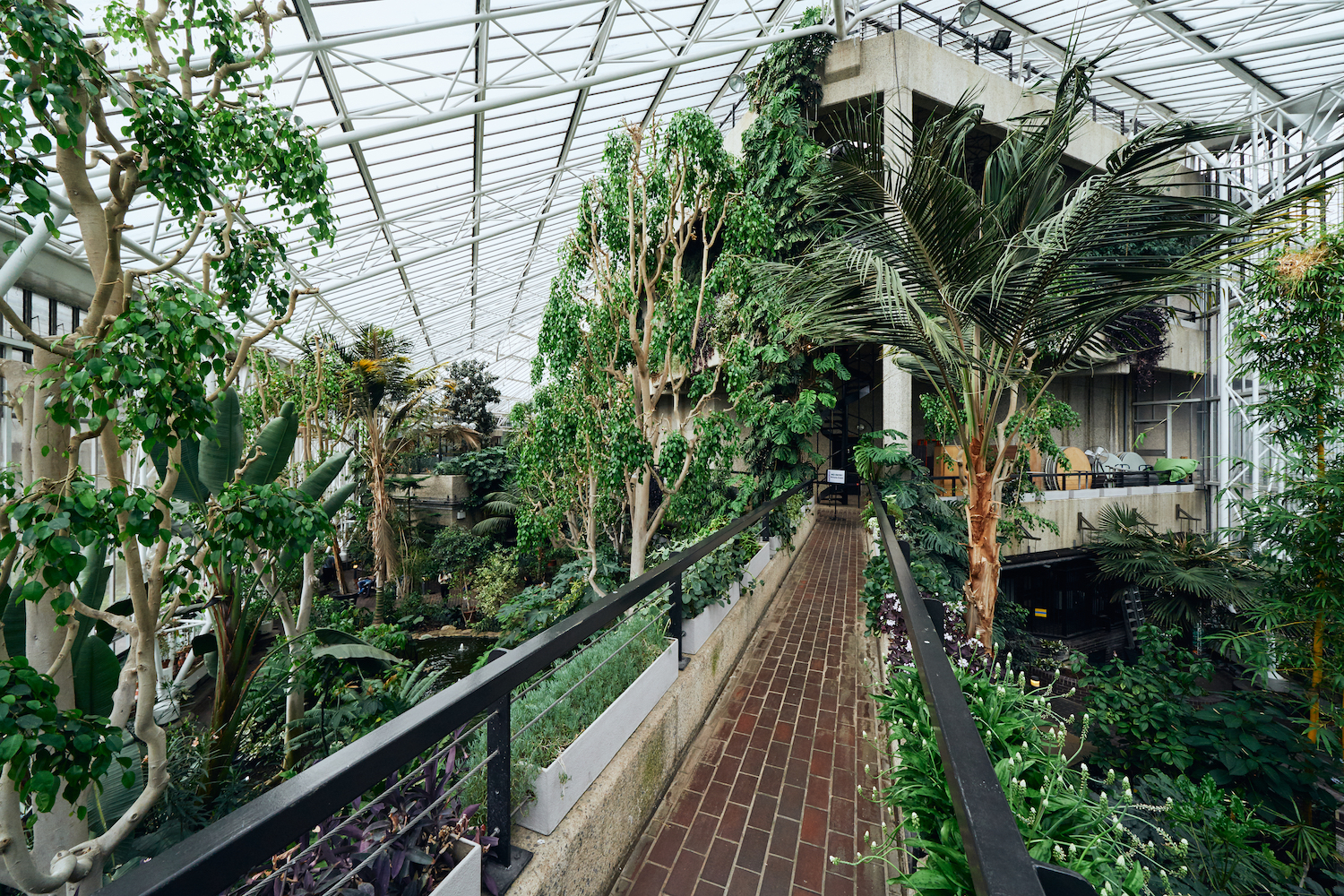 For more art and exhibitions, the Barbican, next to Moorgate station, always has something new. With a fantastic film programme, events and exhibitions and house within unique Brutalist architecture, it's always a great place to spend an afternoon exploring. Bring a book with you and head to the lakeside area, the perfect place to relax and cool off on a hot summer's day. Additionally, an indoor garden on the third floor, is a beautiful space where one can get some much needed fresh air in what is admittedly, a not-so-fresh air city.
However, one of the most cultural spots in London sits right on ME London's doorstep. Somerset House is a vibrant space where creativity runs through its corridors. "There is always something going on -- events, music, new work being created, tours and experiments," states Somerset House Curator Karishma Rafferty. She especially recommends spending time around the courtyard or artist studios. "It still feels like a hidden gem in the centre of the city despite the busy cultural programme of events and exhibitions."
Crossing the river at Waterloo Bridge, you will arrive at my favourite place in the whole of London; Southbank. The British Film Institute and Southbank Centre are a must for any film or arts buff to visit, with showings of both classic and lesser known films as well as unique exhibitions and opportunities. Walk along the riverbank to Shakespeare's magical Globe Theatre and get a standing ticket from £5 to watch some of the bard's most beloved plays.
On this side of the river, the air is tranquil yet cultural and artistic, an atmosphere that can be enjoyed with a tea or coffee at one of the benches overlooking the Thames. Book stalls selling a wide range of texts also line the river bank. Even if one is not looking to buy, wandering through the stalls and skimming over Britain's literary greats is always incredibly satisfying. One will always find a Virginia Woolf novella for an incredibly cheap price. It's within these spaces that one can experience the true London.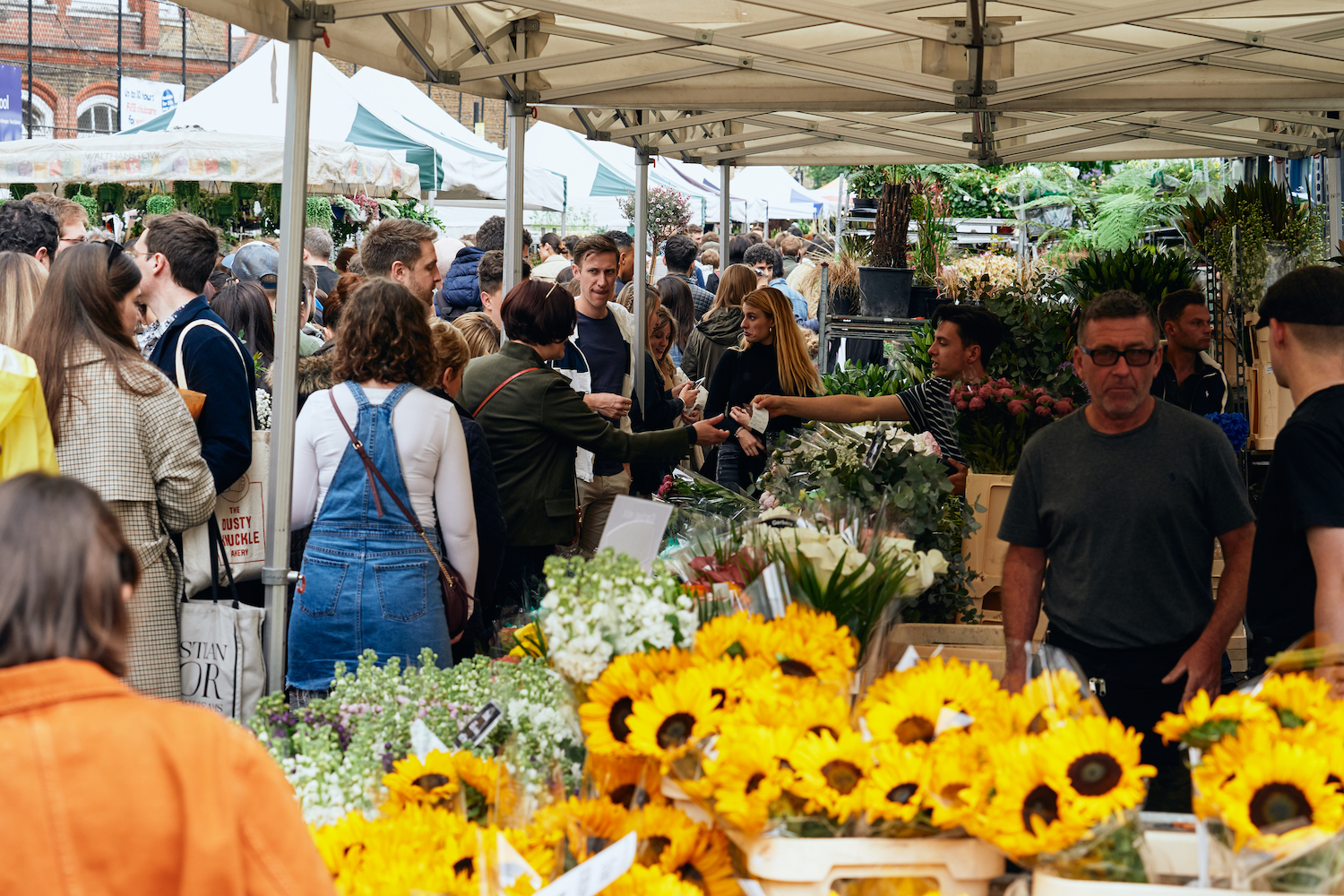 Columbia Road Flower Market in Hoxton is another one of those places. Imagine a less exclusive, more ad-hoc, chaotic version of the Royal Chelsea Flower Show and you have Columbia Road Flower Market. A beautiful array of vibrant colour fills the streets along with the fun, boisterous hum of market sellers. Should you wish to stop for a pint, The Royal Oak is a beloved pub with a strong fashion and scene crowd.

London is a hectic, busy and bustling city. No one will blame you if after all this sight-seeing, culture discovering and entertainment, all you desire is some peace and quiet. Strangely enough, some of the city's most peaceful spots are in the very centre, along the riverbank. These hidden green pockets of tranquility across the city are one of the best aspects of London and the reason why the Mayor's office is trying to get the capital recognised as the first national park city. "I sometimes wander along Victoria Embankment to Inner Temple Gardens," Karishma notes. "Hidden amongst the old legal offices and courts these historic gardens are only open during weekdays in the middle of the day and feel like a hidden treasure right next to the river."
London's streets may be dirty and its weather may be spontaneously random, but in this city where various threads of culture collide, something beautiful, unique and unparalleled is born.
Find out more at #MELondon.