Fountain of Youth | How Slovenia's Water Can Actually Cure You
Is this the secret we've all been looking for? Putin and wellness lovers certainly think so
Slovenia has over the decades had its fair share of political tragedies that came with the rise and then the eventual fall of Communism. After the painful dismantling of Yugoslavia and in the aftermath of President Tito's death, you wouldn't be wrong in being a bit taken aback by Slovenia's sudden tourist boom.
But things in Slovenia have changed dramatically, with the country's economic fortunes turning radically since the early 90s.
"The earliest written records of the miracle water date back to 1141"
Slovenia is at the cross-roads of Europe – next to the Austrian Alps, and a stone's throw from Venice. Visitors to Slovenia have discovered a landscape of unparalleled natural beauty, as well as a nation that skilfully balances the cultures of the Mediterranean and the Balkan seas. But more than this, a variety of geographic quirks have gifted the country with numerous natural hot springs – from which water emerges with a range of unusual mineral properties. This natural, bubbling resource has made Slovenia a veritable Mecca for all hard-core wellness and spa lovers.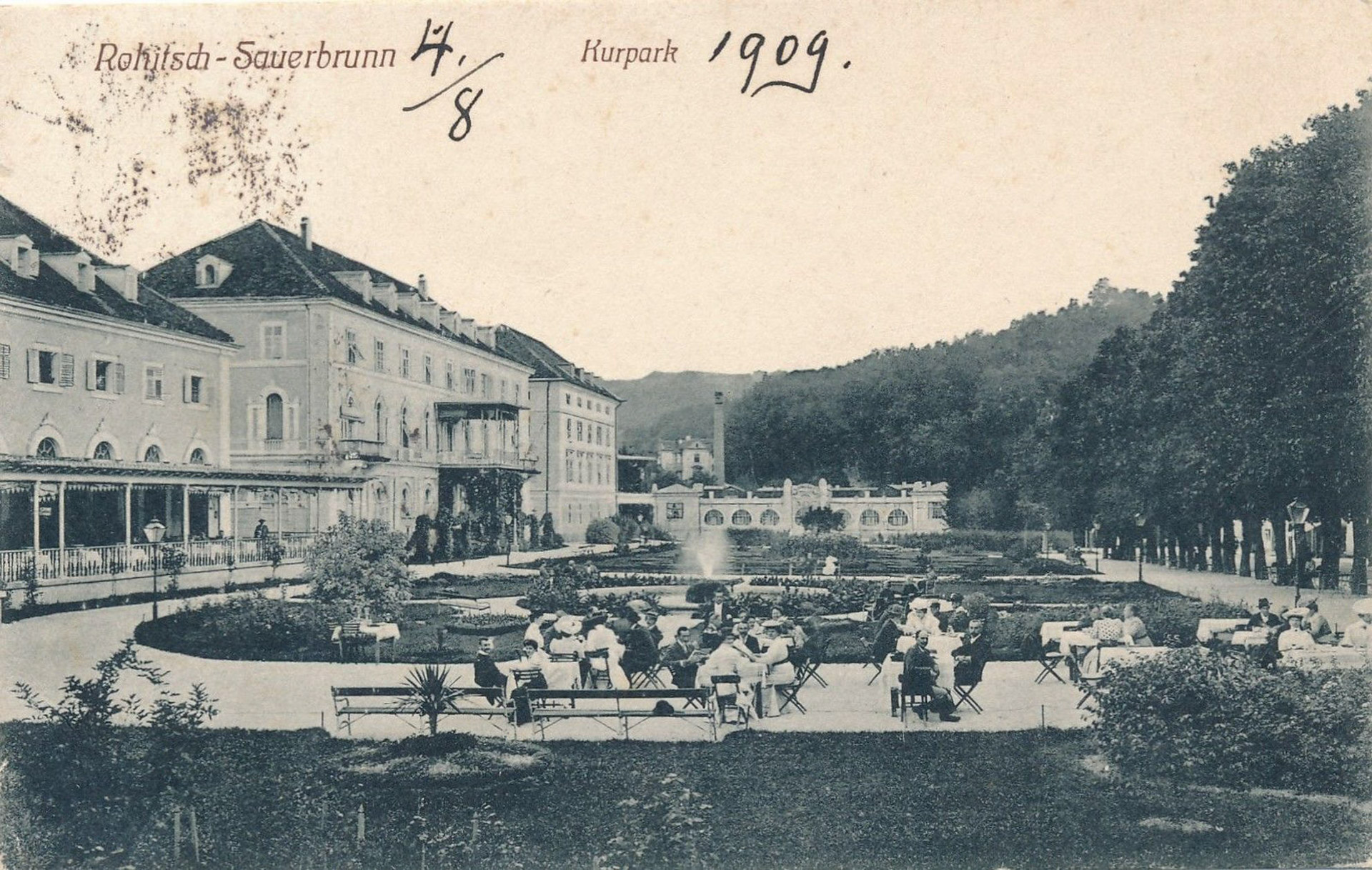 With a long history of spa culture, Slovenia has recognised that their natural hot springs and alternative spa therapies make their country a haven for health lovers. Among the wellbeing cognoscenti, they are quickly becoming known for their alternative therapies; ranging from sound baths in Terme Olimia to Ancient Roman-style candle-lit and gong-hitting massage treatments at Rimske Terme.
The spas there aren't, however, anything like the opulent pampering excursions marketed in the U.K. and U.S. Indeed, Slovenian spas can on occasion have quite a clinical aspect – offering punters a choice between medical and wellness treatment menus.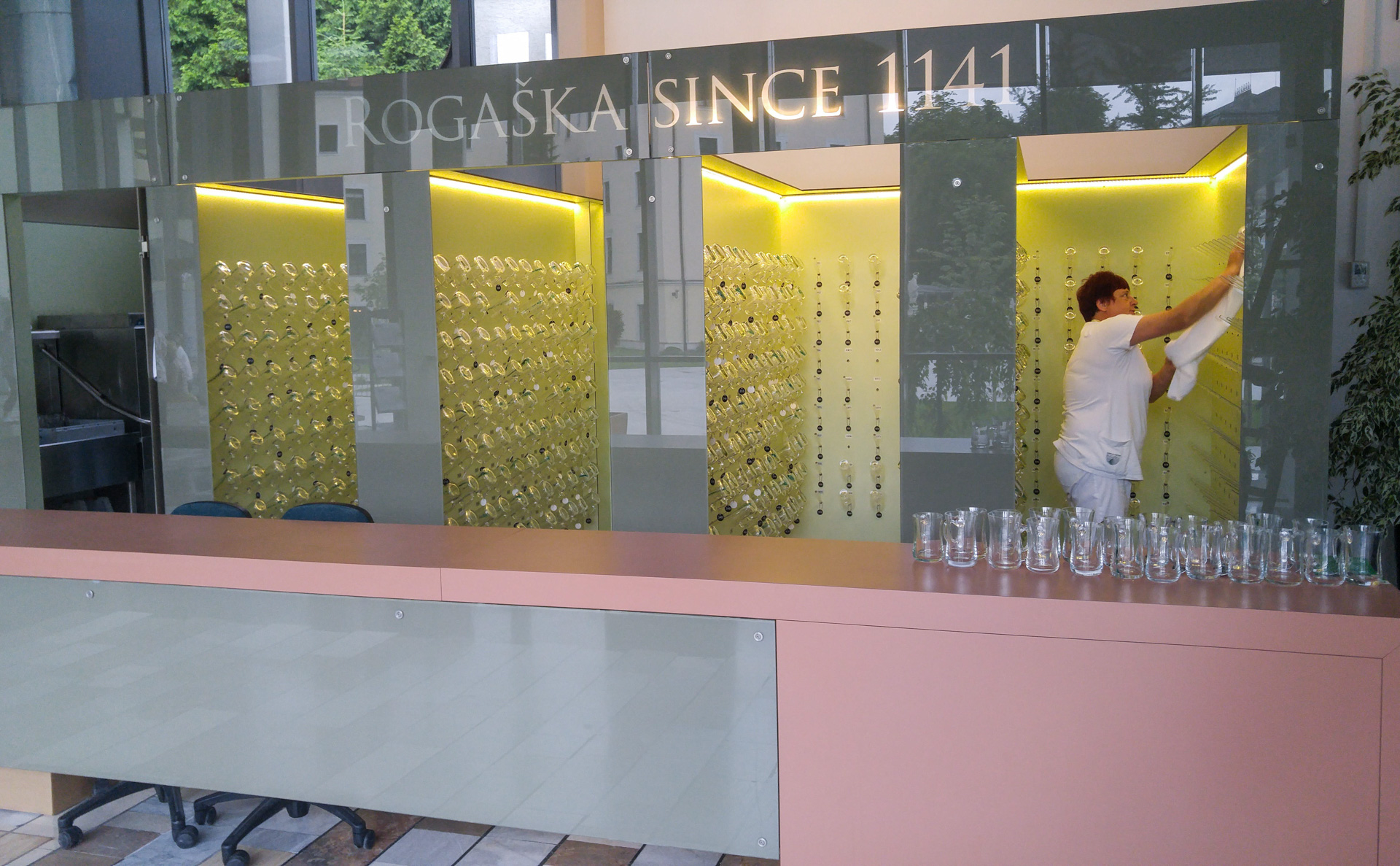 But then Slovenian spa culture has evolved somewhat differently. During the communist years it expanded rapidly and spas were a way of improving the physical wellbeing of its people, the country's comrade workers. This means that the complexes are often made up of endless corridors of doctors' offices, and on the plus side, there isn't a naff whale or pipe music recording within earshot. In fact, it could be said that in Slovenia, spa culture is taken a bit more seriously than it is elsewhere, and that is actually pretty reassuring when you are putting yourself at the mercy of a masseur or other treatment technician.
In a little town deep in the Slovenian countryside, for instance, lies Rogaška Slatina – a resort locally well-known for the healing powers of its water. According to history, the parish of the nearby village, Sveti Križ, was the spring's first owner, while the earliest written records of it date back to 1141. Then in the 16th century, an alchemist and 'miracle doctor', Leonhard Thurneysser, first documented its healthful properties in a public journal, but its usage for therapeutic bathing is known to stretch much further back, to at least Roman times.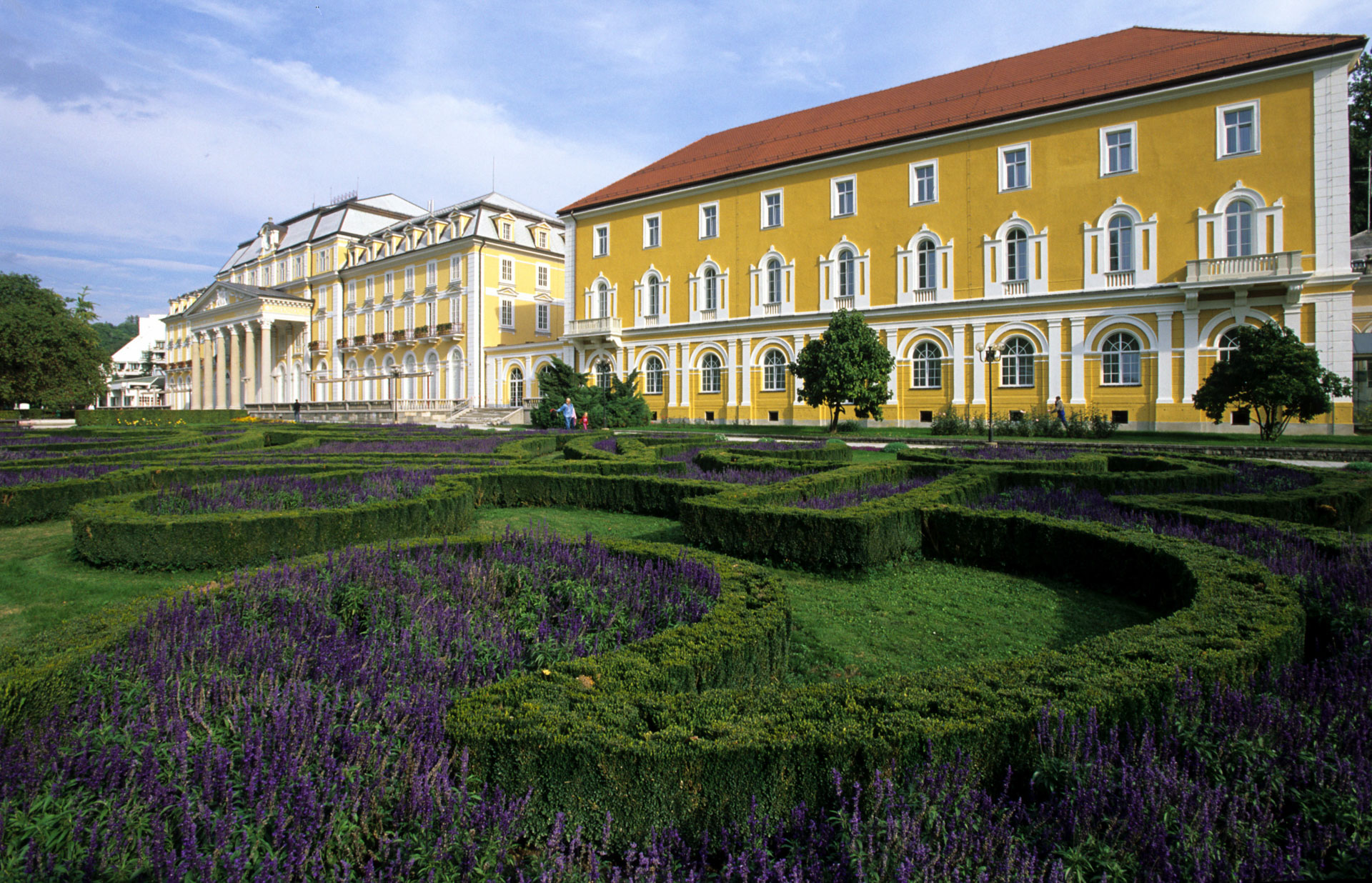 Clocking onto the watery gold-mine, between 1840 and 1860, a number of hotels were built around this spring. It is known that royalty would even go on pilgrimages to sip its curative water. This tradition of oligarchic patronage continues to this day; a photo of Putin's visit to the spring hangs proudly on the wall of the Grand Hotel there. And while its spa riffs on Roman culture, with Roman-style sculptures everywhere, the rest of the hotel is a throwback to the Franz Joseph era.
When I visited, I asked my guide Petra about the legacy of this famous water – known as Donat. "It's an essential staple in every Slovenian household", she tells me.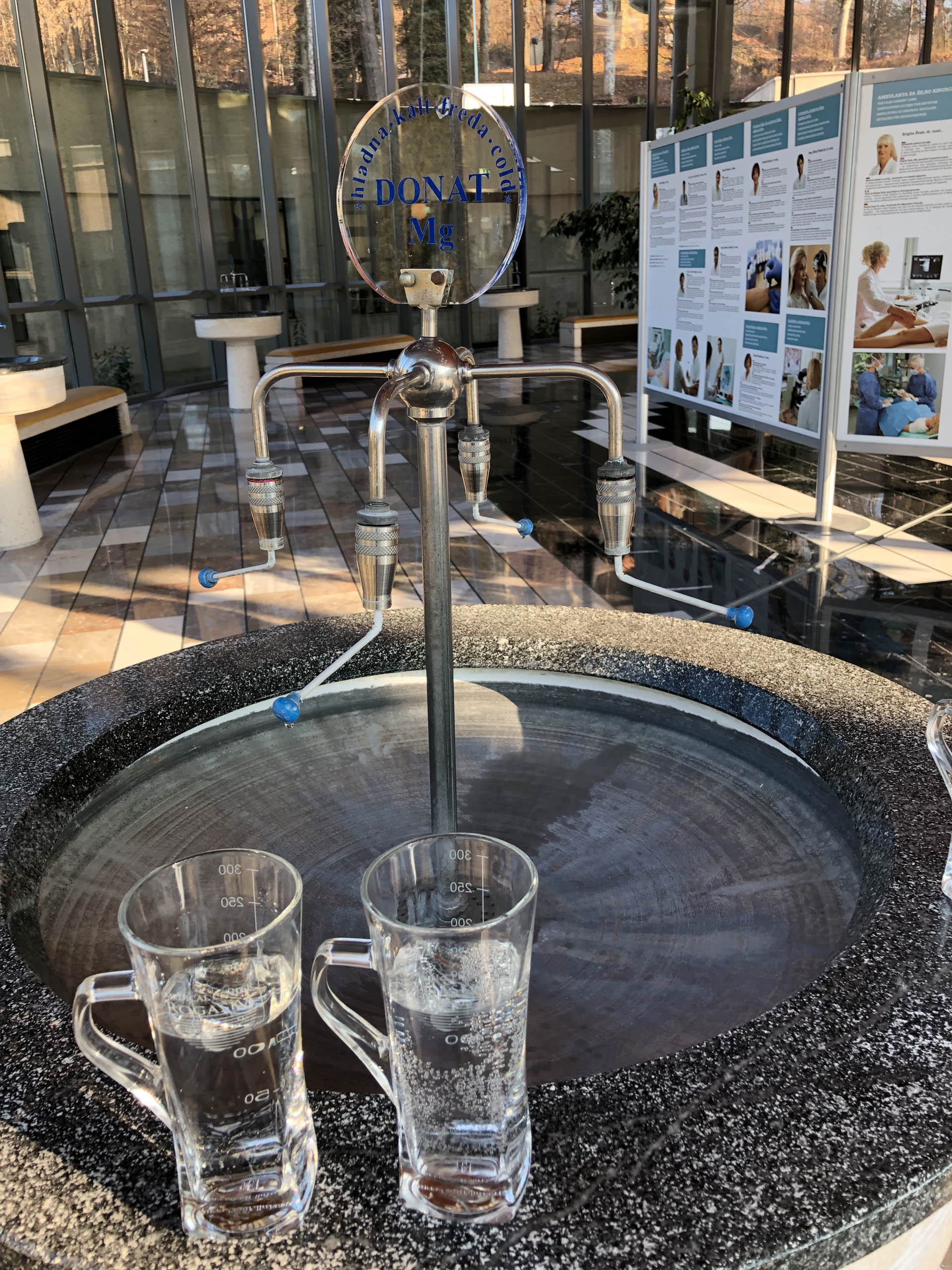 When you book yourself into Rogaška, you are subject to a medical examination, at the end of which you are prescribed a particular water regime. It's called 'water drinking therapy' and the spring's doctors will prescribe a certain number of glasses a day at different temperatures.
The water itself has the highest concentration of magnesium in any drinkable water in the world; devotees believe ingesting it helps with everything from bone density to fatigue and depression. Doctors there make claims that it resolves all manner of maladies – including that it relieves constipation problems, heartburn and magnesium deficiency. Some patients actually forego medicine completely and just drink the water.
After hearing all this I had to try this cure-all, so dispensed myself a cup from the spring's fountains. The water was pleasantly bubbly if a little metallic tasting, but then it hit my stomach and made it literally jump into action.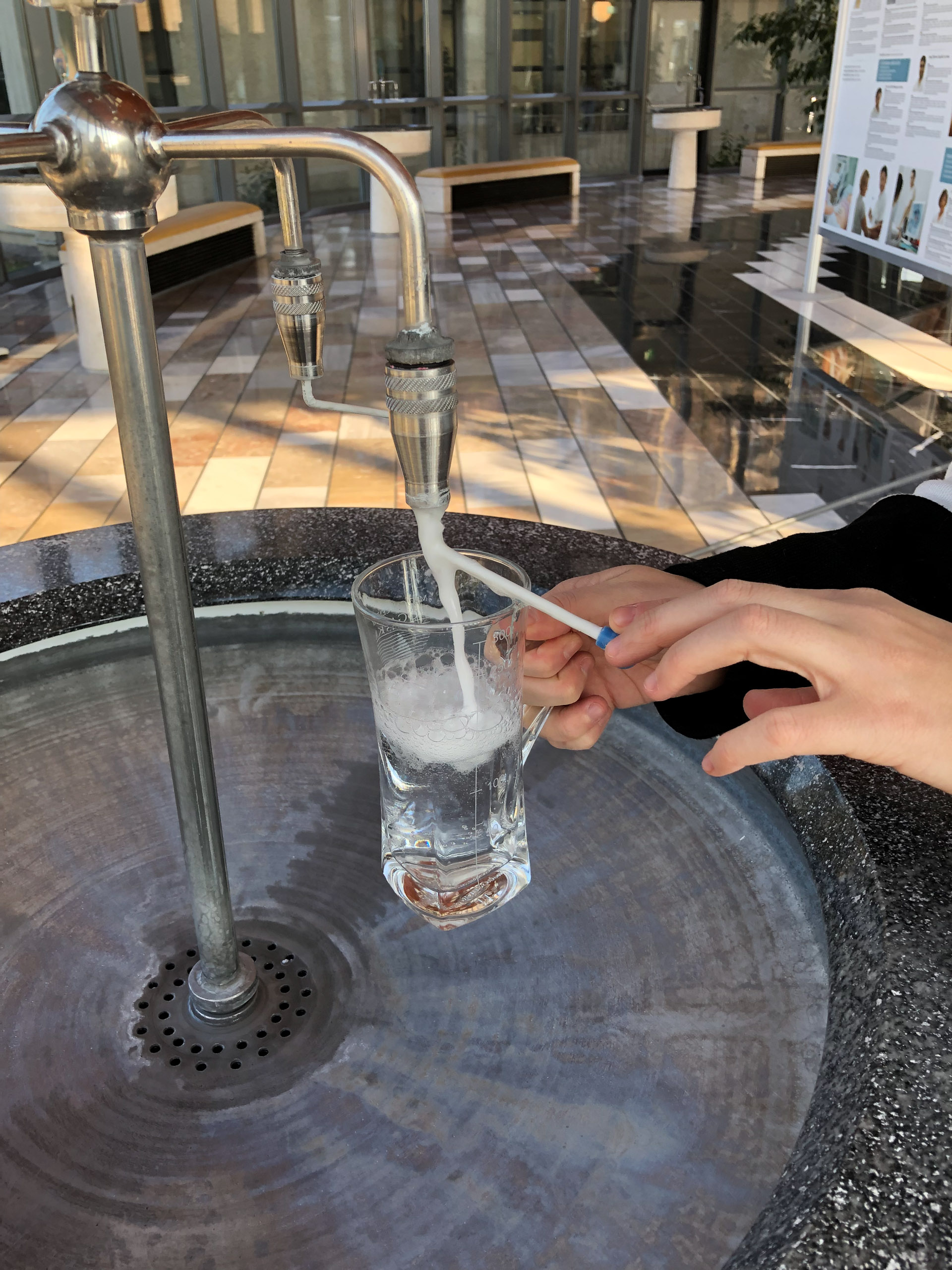 Donat recently ran a campaign describing the water as 'a holiday for your digestion', but perhaps a work-out regime might be a better description. While there, one of the doctors kindly guided me around the spa and I took the opportunity to ask her about its prices. She confided in me that: "the most expensive thing for the running of Rogaška is the toilet paper" – which pretty much says it all. But then, we're all increasingly realising there is a huge connection between gut health and our general wellbeing. So, if you feel in need of a little purgative relief, then head to Slovenia to sip its magically medicinal waters, and in the process, you will get well and truly gutted, but in a good way.
Clem was hosted by I Feel Slovenia. Discover Slovenia for yourself here. Clem stayed at Terme Olimia and Rimske Terme, where they offer a number of excellent alternative spa therapies. To try Donat water for yourself, you can visit the Grand Hotel Rogaška.