Anti Social Social Club | How Neek Lurk Took Over the World of Streetwear
The story of Anti Social Social Club's rapid rise to super-stardom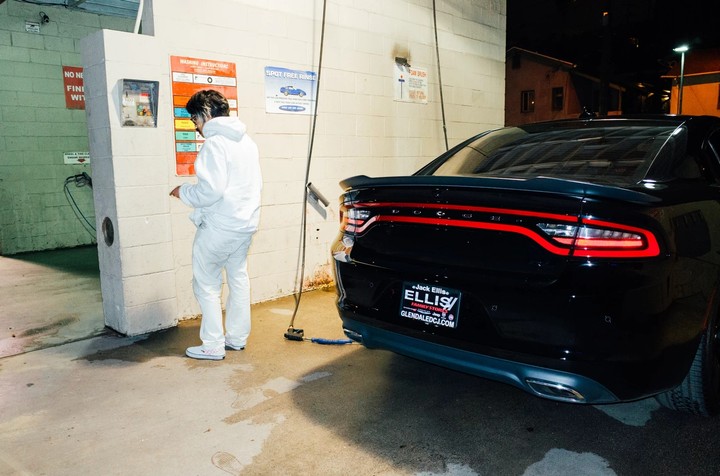 Photo: Michael Faso
Nobody can be quite sure how Anti Social Social Club ended up so wildly successful, but by the same stretch, nobody can deny that - as streetwear brands go - few have been so influential in such a short space of time. Neek Lurk's iconic brand - described by the man himself as his "mood board" - has been a mainstay of the scene for what, in fashion terms, feels like aeons, with ASSC's hype persisting through every twist and turn of the dominant trends.
You don't go from a backroom operation to a collab with Playboy and BTS for nothing, and while Anti Social Social Club's detractors may say that they're still a backroom operation (renowned as they are for their dismal shipping set-up), their drops still sell out in minutes. But what is the story behind the story? How did ASSC end up everywhere from Paris to Seoul and back again, and why do they have such sticking power?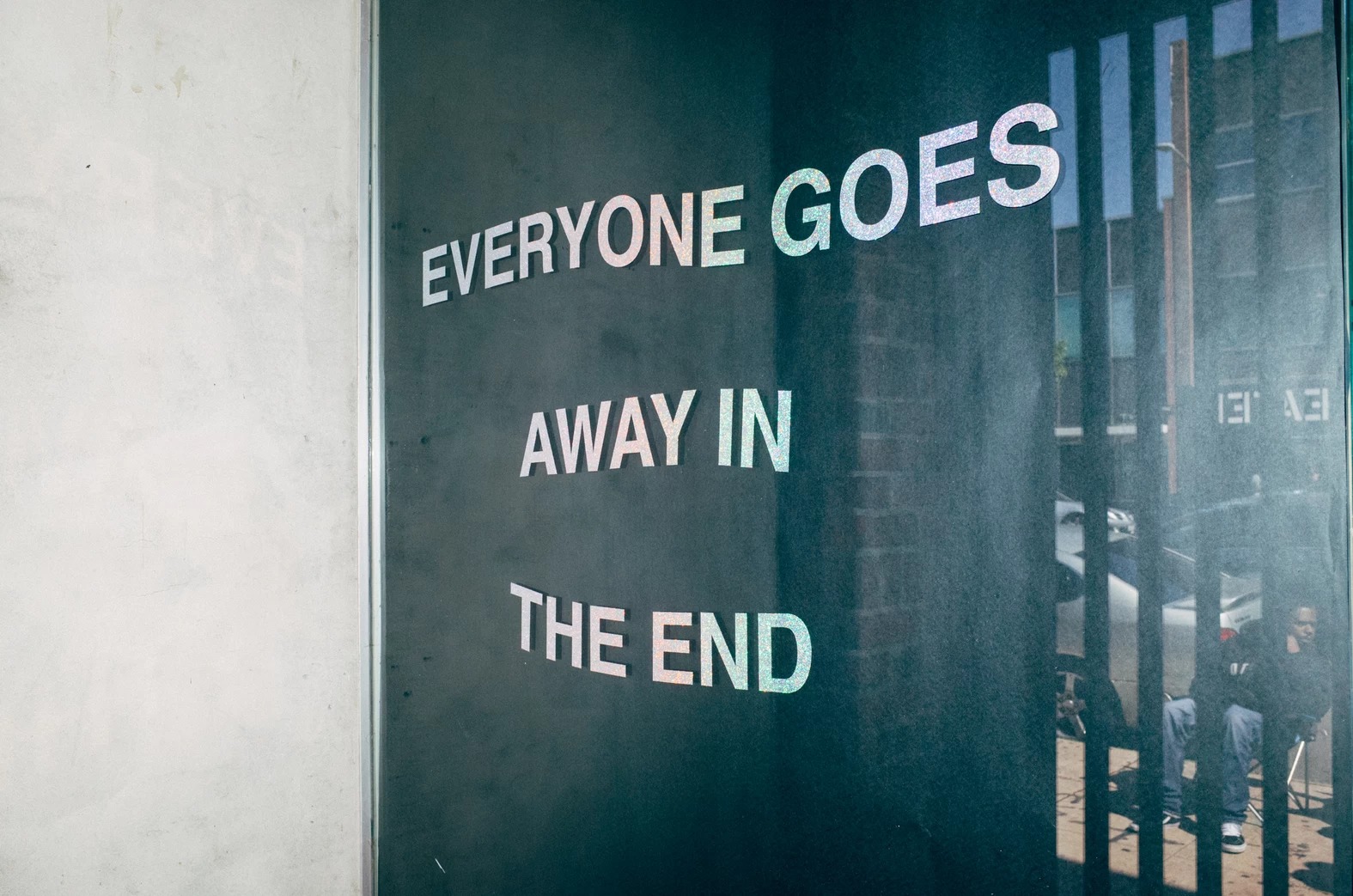 Well, the first thing to establish that there's no Anti Social Social Club without Neek Lurk, and no Neek Lurk without Anti Social Social Club; so naturally, the brand's story is his. Born and raised in what he describes as 'the worst city on earth', Las Vegas, Lurk was an insular figure in his youth, who found solace in streetwear, and the infamous NikeTalk forums of the 00s. "I still don't have any friends from Vegas," Lurk told Amuse in 2016, "I was in my room 24/7, except for school."
It was on NikeTalk - which teemed with influencers waaaaay before Instagram - that Neek started to attract attention, with his brash, peculiar style of big hair, print tees, and drainpipe jeans. A job at Vegas's Stüssy store followed, as Neek moved further away from the internet and towards the so-called 'real world'. And then, in 2014, a Korean girl broke Neek's heart, and he decided to turn his anguish into a hat.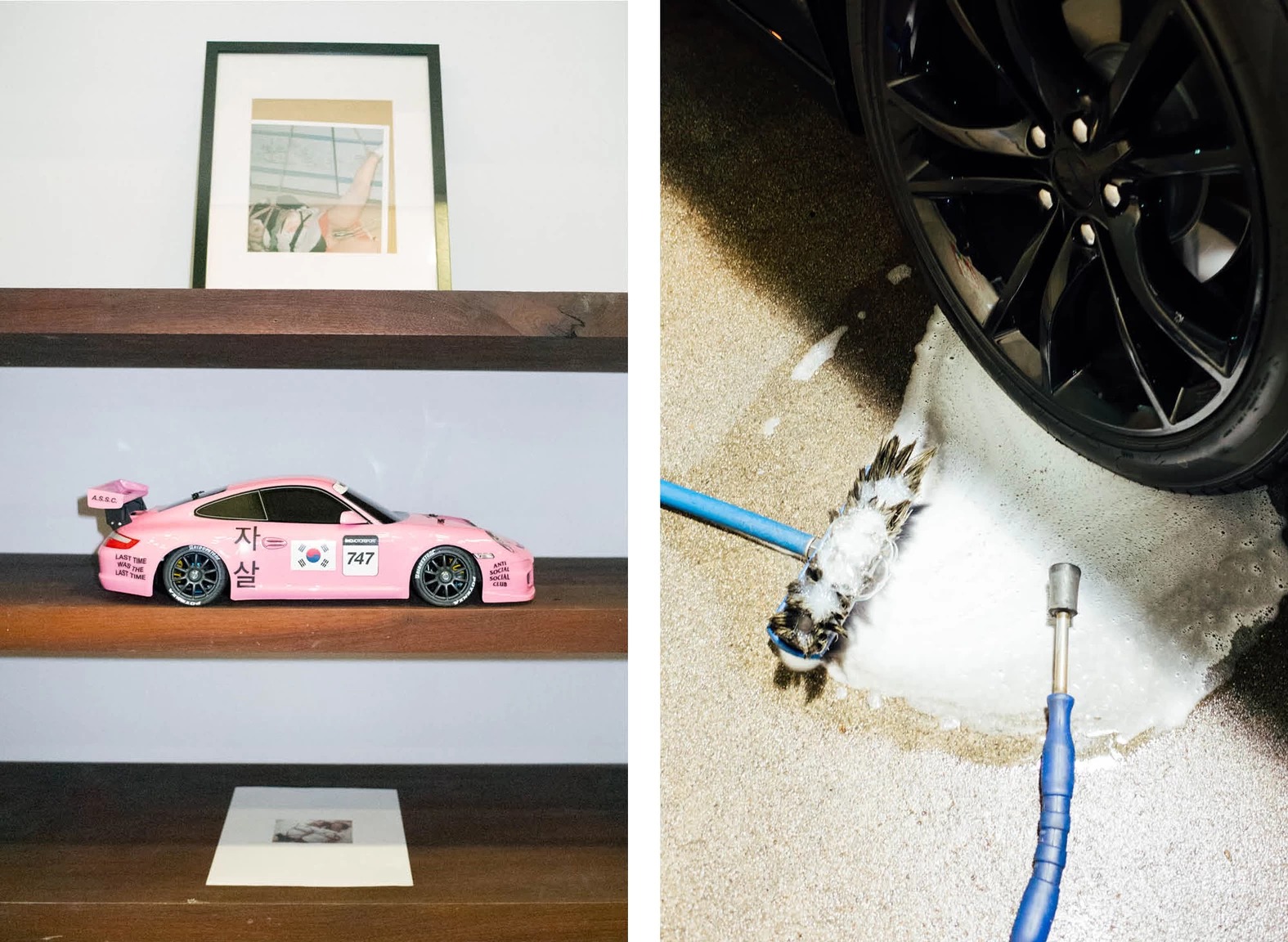 Neek found that he could transpose the darker corners of his mind onto a canvas: that canvas being the streetwear he was surrounded by everyday. Compelled by this new-found desire for expression, he moved to LA, and set about designing his first capsule, which dropped in April 2015. Slogans like 'Get Weird', 'I Miss You', and 'Mind Games' set the tone for ASSC's signature branding, along with - of course - the iconic wavy logo.
Bit by bit, piece by piece, this melancholic messaging began to resonate throughout LA. But it was never intended to do so - Neek didn't set out to conquer the world. Instead, he wanted to create a life project, where his most spontaneous thoughts could find a physical form, and maybe a handful of close friends could pick up a few of his designs and come along for the ride. Instead, the celebrity co-signs came thick and fast, taking Anti Social Social Club straight to the top before they could even wrap their head around why or how.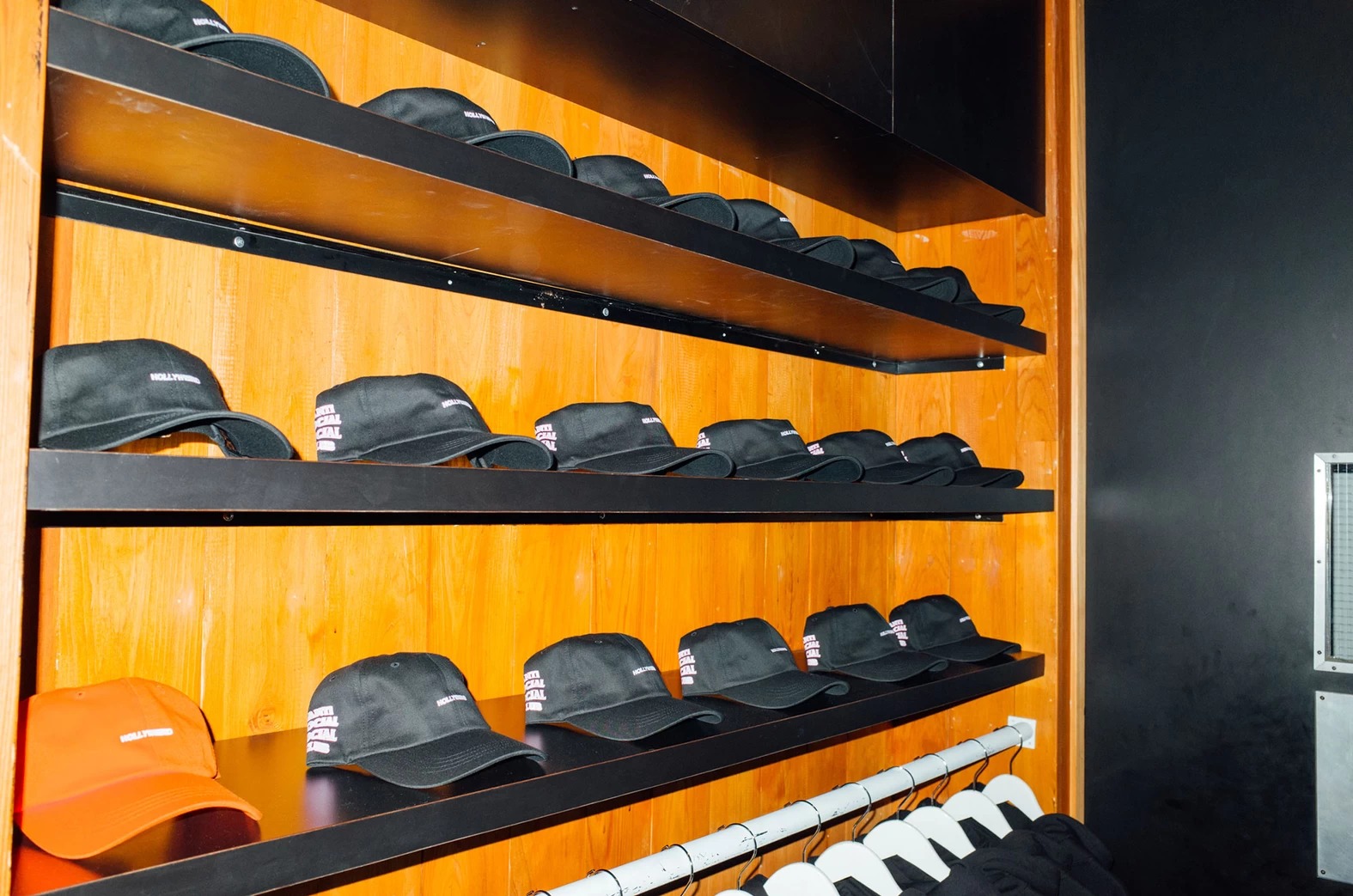 Travis Scott donned an Anti Social Social Club cap to Future's album launch for DS2; Kanye was papped wearing the 'Mind Games' hoodie on the way to the gym; and then the big one - Kim Kardashian wore the 'I Miss You' cap for the entirety of New York Fashion Week, including the filming of Keeping Up With the Kardashians. All of a sudden, there were ASSC diehards, ASSC counterfeits, ASSC haters, ASSC defenders: millions of people coveting and identifying with Neek's designs. "[I've always been] making things and selling them," Neek told us in 2016, "but never this big. Now it's a whole different beast."
Anti Social Social Club has gone from strength to strength to strength in the years since, shooting straight out of LA to the world stage with all manner of big-name collaborations. You can now cop an Anti Social Social Club hoodie proudly stamped with the Honda, Hello Kitty, and Playboy logos - and somehow, they never manage to look like a mismatch. They've even launched a capsule with the world's biggest boyband right now, BTS, presenting their cartoonish avatars in all manner of ways, bringing a lightness and playfulness to their customary melancholia.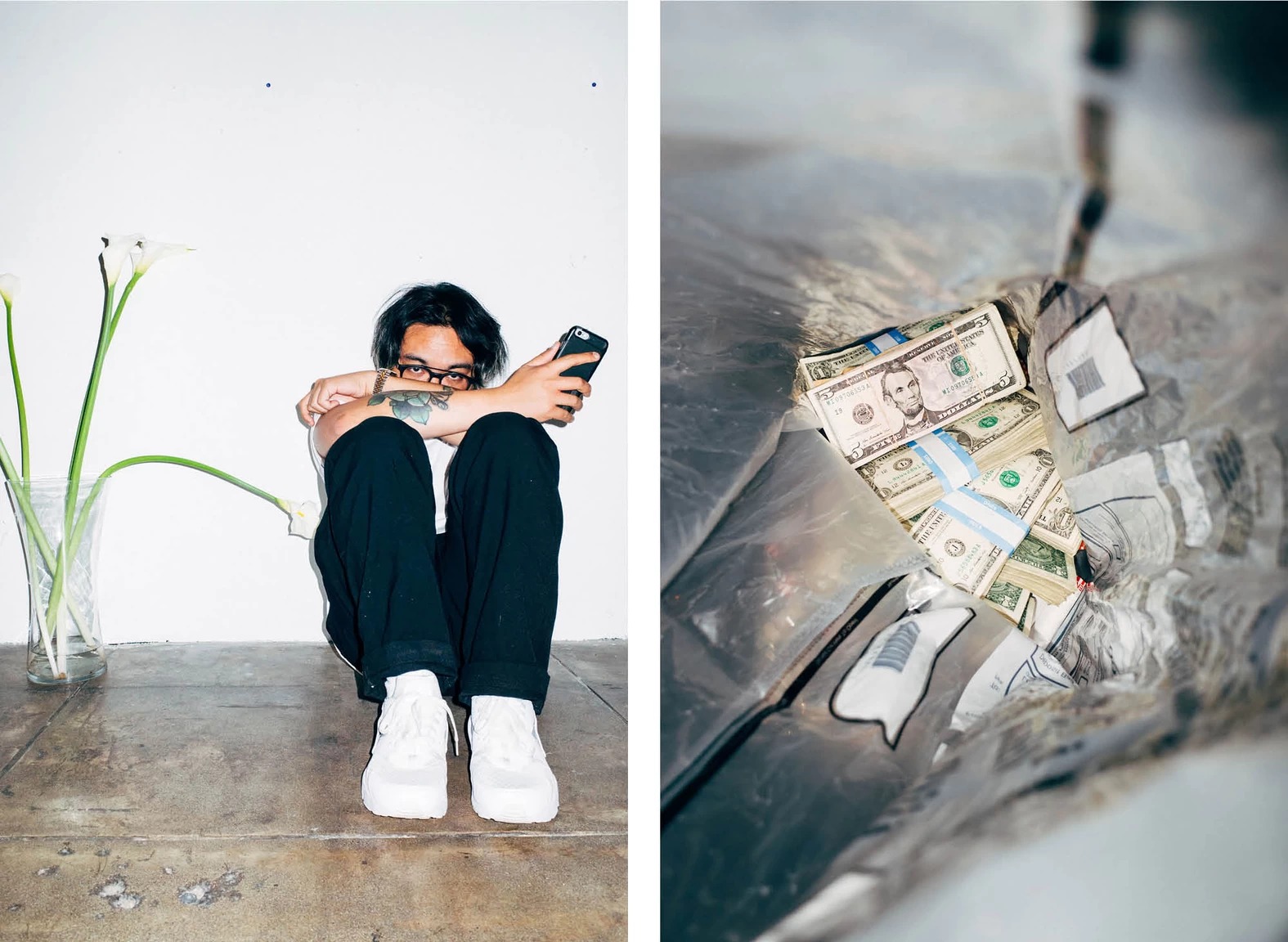 Can you get one shipped to you quickly and in good condition? Of course not, silly. Since Neek has never set up a proper courier service, ASSC items arrive late if at all, printed on less-than-luxe materials, and occasionally marked with cigarette burns. Their customer service is so notoriously bad that it's spawned both its own hashtag (#wheresmyhoodiebro, for those interested), which underlines practically every Instagram post they put out. But that only adds to their mystique - if it was as simple as just buying a hoodie and receiving it, how could they stay cool?
Hated, adored, yet never ignored, Anti Social Social Club have somehow navigated a way through the crowded streetwear market with their memorably cynical and subversive designs. Dozens more brands have followed their lead and launched from LA, being 'like Neek' and using their designs to tell their own personal story. But accept no imitations: Anti Social Social Club did it first, best, and boldest, and are evidence that everybody can benefit from indulging their inner introvert more.