Best Backcountry Skiing | Where to Ski the Best Snow in 2019
If powder is your priority, these are the best places to go for backcountry skiing this year
"Knowledge," as the 'comedy' slogan beloved of university ski trip hoodie wearers has it, "is powder". As a cliché, it might be up there with urging people to keep calm and carry on, (and should therefore be consigned to the bin, along with any garment it adorns), but there is a glimmer of truth in it.
Finding the best backcountry skiing after a dump is all about knowing more than the next guy or girl in the lift line. It's not about getting up earlier, or even heading towards the best lines, it's about going places that others aren't. After all, what good is a perfect powder field if you only get one lap before the hordes descend?
"Sure, the snow is great in Niseko, but everyone who's ever watched a ski film already knows that"
If that applies on a micro-level in individual resorts, then it's arguably even more important when you're looking to book a skiing holiday. Sure, the snow is great in Niseko, but everyone who's ever watched a ski film already knows that.
The art of finding great powder is about going that little bit further off the beaten track - heading places that aren't swarming with other skiers who are all after the same thing. Taken from The Wanderlist, our complete guide on where to go in 2019, here are our experts' tips on where to find the best backcountry skiing this year.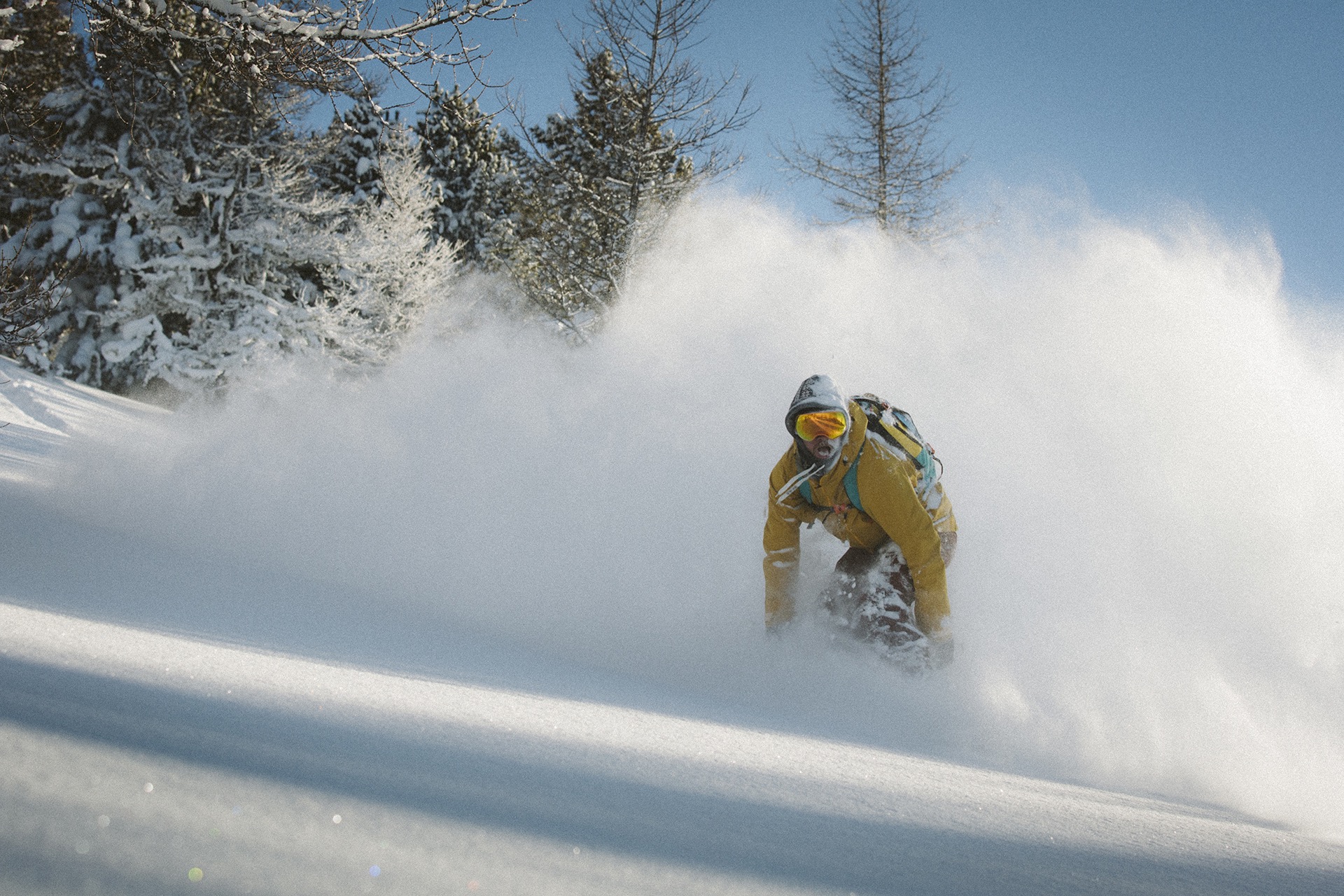 East Pole Lodge, Ridder, Kazakhstan
If off the beaten track is what you're aiming for, you'd be hard pressed to imagine anywhere that fits the bill better than the East Pole Lodge, Kazakhstan. Tucked away in a remote, north-eastern corner of the country (which itself is hardly the centre of the universe) this former beekeepers' cabin comes equipped with two snowcats to ferry skiers around, and effectively gives guests an entire mountain range to themselves.
Our writer did see some other people on skis in the Altai Mountains, (which straddle the borders of Russia, Mongolia, China and Kazakhstan) but they were hunters on Edwardian-era wooden planks with literal animal skins strapped to the bottom. The mountains here aren't the highest in the world, but the snow is some of the deepest. With a combination of touring skis and those snow cats to access it, you're all-but-guaranteed fresh on every run. Find out details on what to expect from skiing in Kazakhstan here.
Langfjordbotn, Finnmark Alps, Norway
Finnmark, several hundred kilometres above the Arctic Circle in Norway, is the northernmost point of mainland Europe. It's also right on the sea, and so gets plastered with the white stuff every season. The 24-hour darkness during the winter months rules out most outdoor activities from November to March. But you're so far north that the snow sticks around here until well into spring, and once the days start getting longer in April and May, it's on.
Landfjordbotn is one of the best places to base yourself when exploring this wilderness, and the best way to get around, according to UpGuides, who operate tours in the area, is by surf-ski - a kind of kayak that you can strap your touring kit to. If you're up for an adventure and ready to travel to the end of the earth (quite literally) to find it, then start planning a ski trip to Finnmark.
Hakuba, Honshu Island, Japan
Japan's powder snow is legendary for a reason. But the northern island of Hokkaido, where the most insane snowfall statistics are routinely recorded, also attracts the lion's share of the visitors. In fairness, the frequency with which is snows (almost non-stop during the winter) means that crowds are perhaps less of a problem here than they would be anywhere else. But if you really want to guarantee fresh tracks, we'd recommend heading south to Honshu.
The Japanese Alps around Hakuba are higher, steeper and more challenging than the extinct volcanoes up north, and while the lift-systems are small, if you're prepared to tour off the top of them, they offer access to a huge amount of terrain, which very few people think to tackle. Find out why skiing in Japan's other mountains can offer more here.
Powder Project, Bakhmaro, Georgia
If you're looking for advice on where to score the best snow, the Swiss are probably pretty good people to turn to - over 60 per cent of their country is mountainous, and word on the street is they're alright at skiing. So when a group of Swiss powder enthusiasts upped sticks from their homeland and moved to a hitherto un-skied corner of Georgia to set up a cat-skiing lodge, the assumption was that they knew what they were doing.
Amuse writer Matt Carr headed to the small Caucasian country last winter to see for himself. The tales he brought back - of near-bottomless powder, incredible hospitality and an almost total absence of crowds - confirmed that yes, the Swiss did indeed know what they were doing. If backcountry skiing in Georgia sounds like your thing, you can read more here.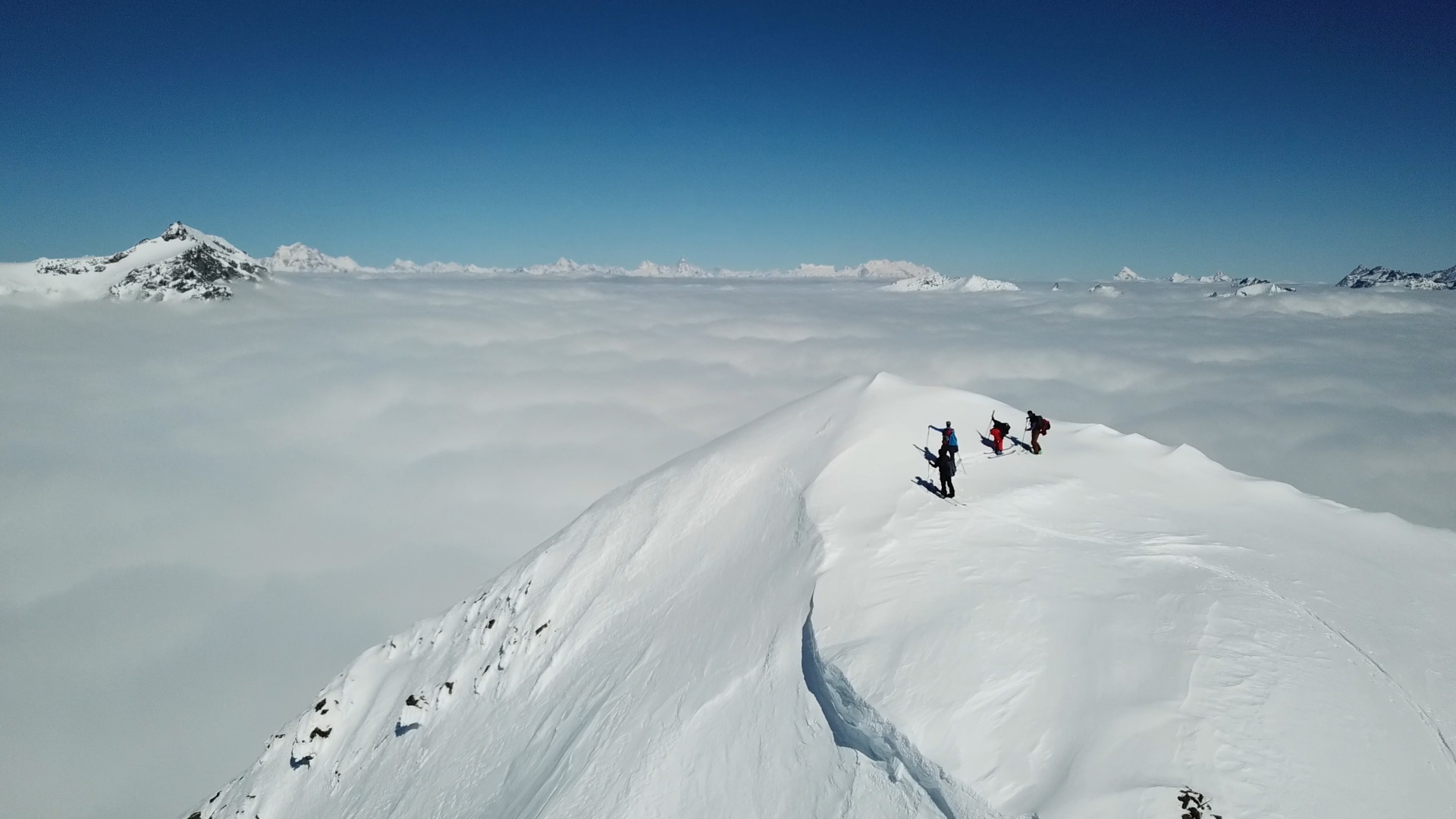 St. Foy, Tarantaise Valley, France
The Tarantaise Valley, home to some of the world's most famous, and most popular, resorts might seem a strange place to recommend for skiers seeking to avoid crowds. But tucked away among the lift-linked mega-ski areas of Val d'Isere - Tignes or La Plagne – Les Arcs, is the hidden gem of St. Foy.
Of course, nowhere in France is a completely unknown, and there are large tour operators who offer trips to St. Foy. But because the lift-system here is small, the holidaymakers here tend to be families and beginners who rarely venture off-piste. Which means that for skiers at the other end of the spectrum have the backcountry all to themselves. And what the lift system lacks in size, it more than makes up for in terms of accessible backcountry terrain.
Get yourself a good guide and you can be riding fresh days after a dump. In this year's Wanderlist we recommended engaging the services of SkiBro. They not only work with some of the best guides in the business, they'll also make a ski film of your day, featuring swooping drone shots of your most epic descents. And who doesn't want that for their Instagram?
These selections have been taken from The Wanderlist - a list of the year's 50 best travel destinations and experiences, curated by Amuse. If you want an unforgettable trip, this is where to go in 2019.