Shinrin-Yoku | Exploring the New Japanese Trend for 'Forest Bathing'
A walk in the woods may save your life, and even save the world
A walk in the woods may not sound a revolutionary cure to our ills, but a new phenomenon is capturing imaginations and cropping up everywhere, from green-belt glades to five-star spas: forest bathing.
Taking the lead from the Japanese concept of shinrin-yoku, a form of nature therapy that first surfaced in the 1980s, forest bathing promises an immersive experience – not in water but in woodland – where participants take in the sights, sounds and smells of their natural surroundings.
Which, given our evolutionary origins – and my rural upbringing – seems far from cutting edge. But as Helena Skoog, a Swedish yoga instructor who runs forest bathing sessions from her home in the heart of East Sussex's Ashdown Forest – the home of Winnie the Pooh – explains, there's more to forest bathing than first appears.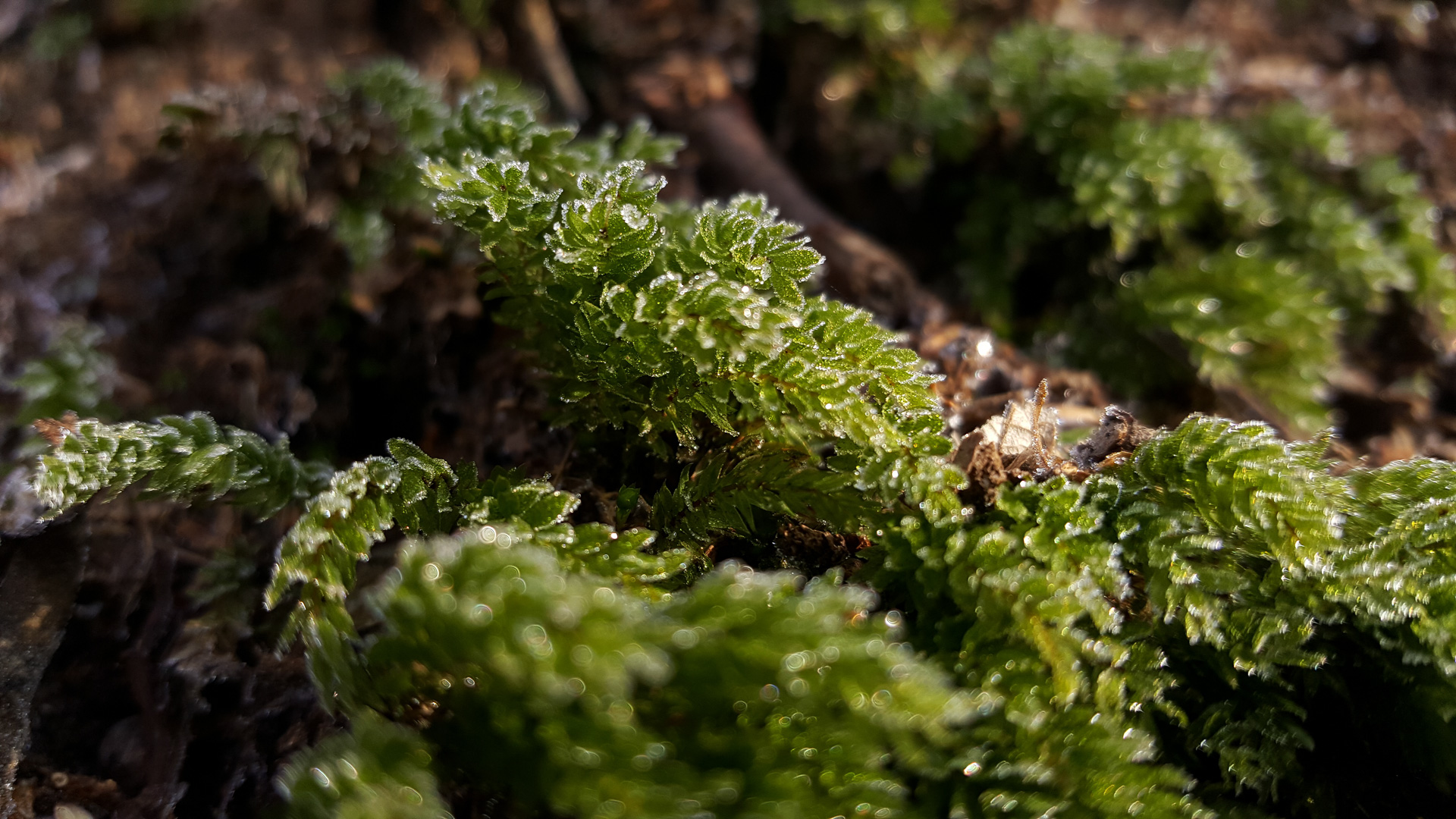 "It's about being present in the outdoors, and taps into a deep human desire to connect with something," she says. "The forest can give a sense of calm and grounding and can support us on many levels – mental balance, emotional balance and physical health."

"I started to home in on the minor details sure to have otherwise eluded my racing mind"
The science behind it is pretty convincing, too. A 2010 study in Environmental Health & Preventive Medicine showed that the forest bathing can boost our immune system through inhaling phytoncides – essential oils released from trees with antibacterial and antifungal qualities – and the decreased production of stress hormones. Further studies have also shown that on a wider level, those who spend more time in green spaces have reduced risks for a number of chronic illnesses.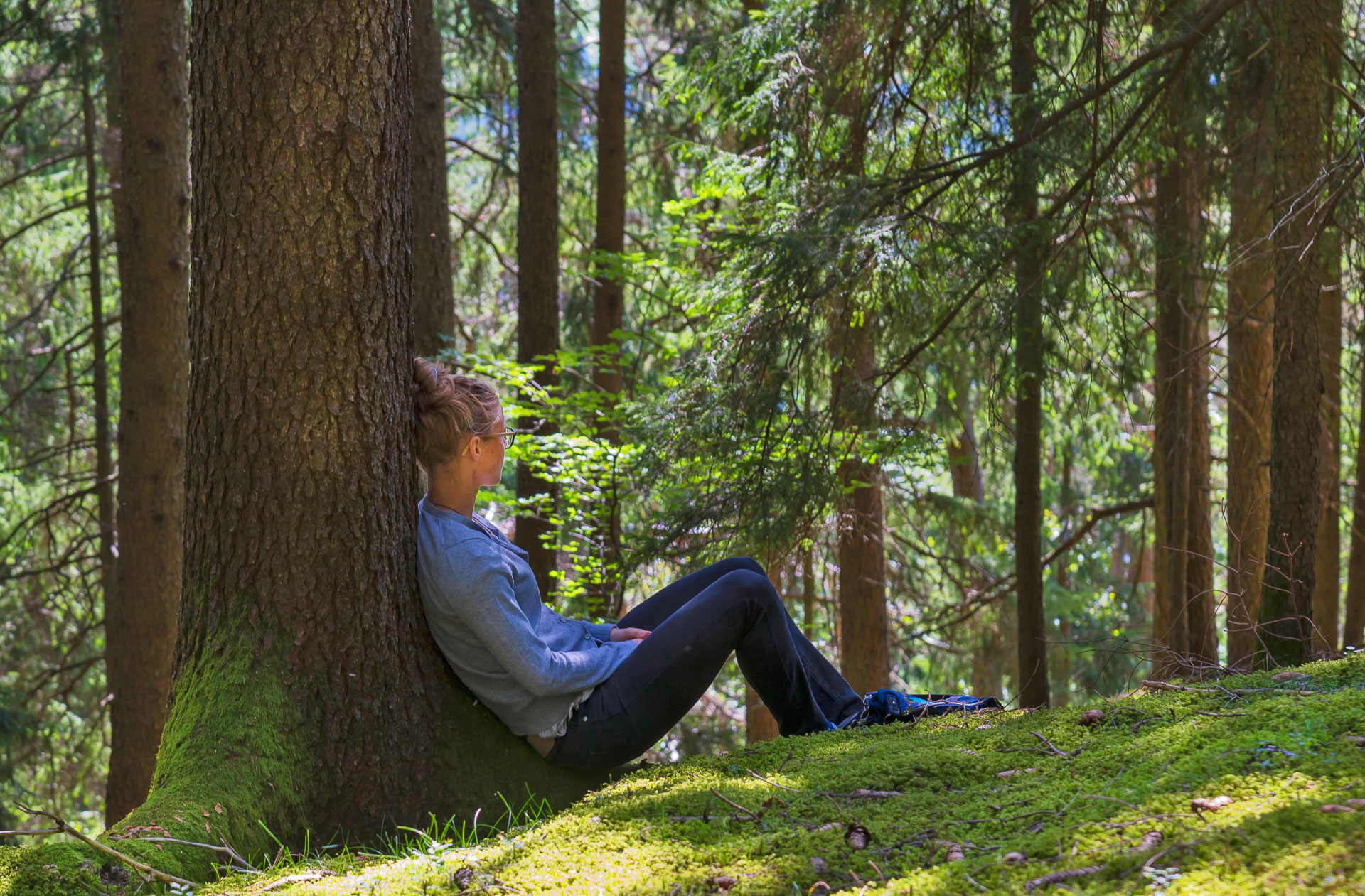 And so on a damp morning in early autumn, I followed Helena into Ashdown Forest's centuries-old tangle of oak, beech, ash, hawthorn, and chestnut trees, refusing to worry about soiling an outfit better suited to the city. On her instruction, I selected an object from the forest floor and placed it into a bowl before proceeding any further.
With my chosen acorn – a token of any lingering anxiety, cynicism and external thought – now stashed away, I was told to leave my everyday at the edge of the forest and enter what Helena called the "non-ordinary" world.
Guided by a series of "invitations" – questions for me to consider rather than answer – Helena walked me deep into the forest, urging me to examine my surroundings using all my senses.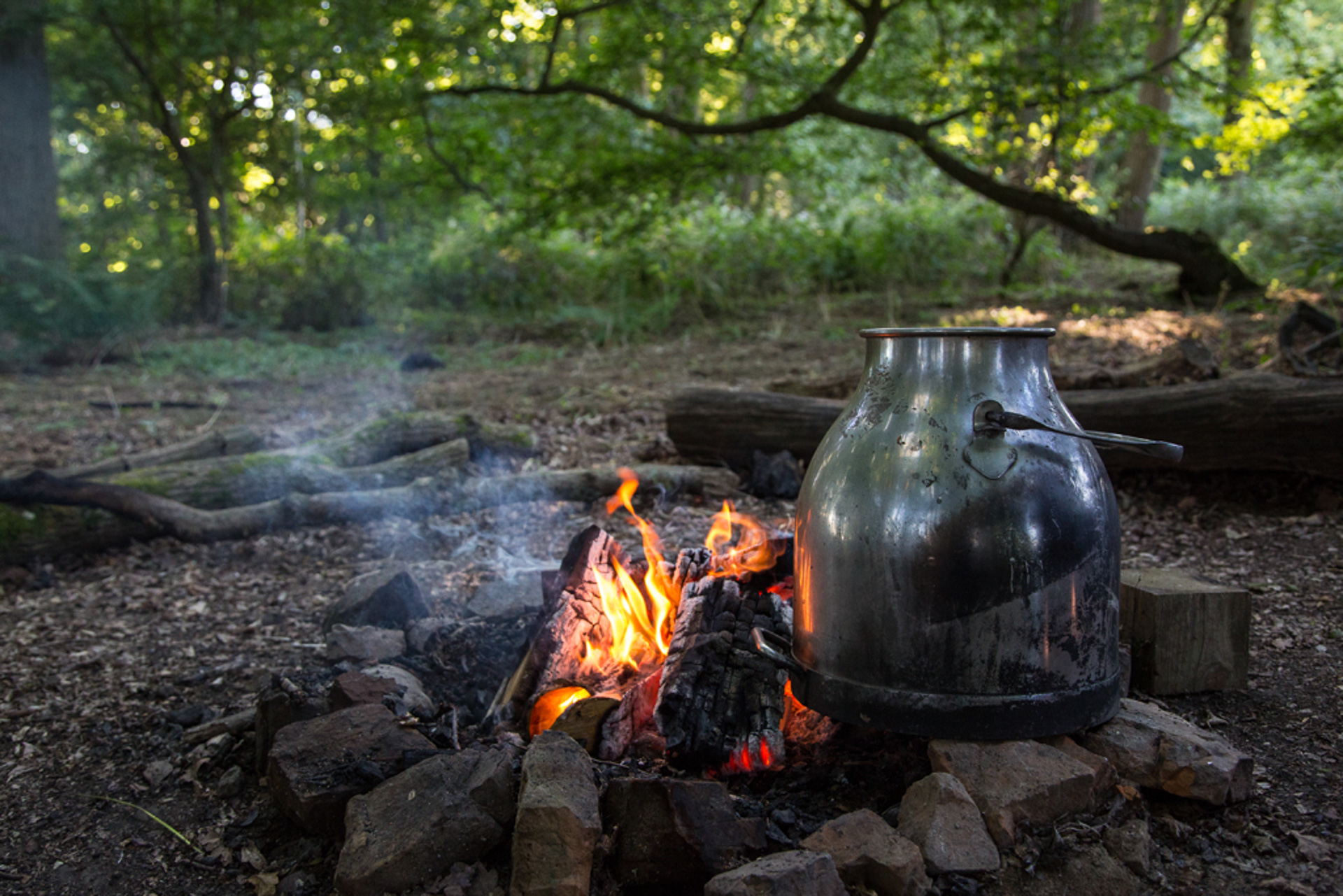 We reach a clearing where, with eyes closed, I was asked to identify the farthest sound (arguably a Volvo on the nearby A264) before focusing on increasingly closer sounds, including the breeze, the birds, the dissipating drizzle as well as my own breath. Told to then open my eyes and witness the "orchestra" of these sounds in conjunction, it marked a particularly vivid way to take notice of the forest's scale.
As I continued my walk, breathing in the heady post-heatwave petrichor rising from the fallen leaves, I started to home in on the minor details sure to have otherwise eluded my racing mind; a flock of migrating Canada geese, blackberries glistening in the bushes, the doleful call of a solitary wood pigeon, a shattered egg fallen from the nest – all placing the forest and its dwellers in a fresh perspective.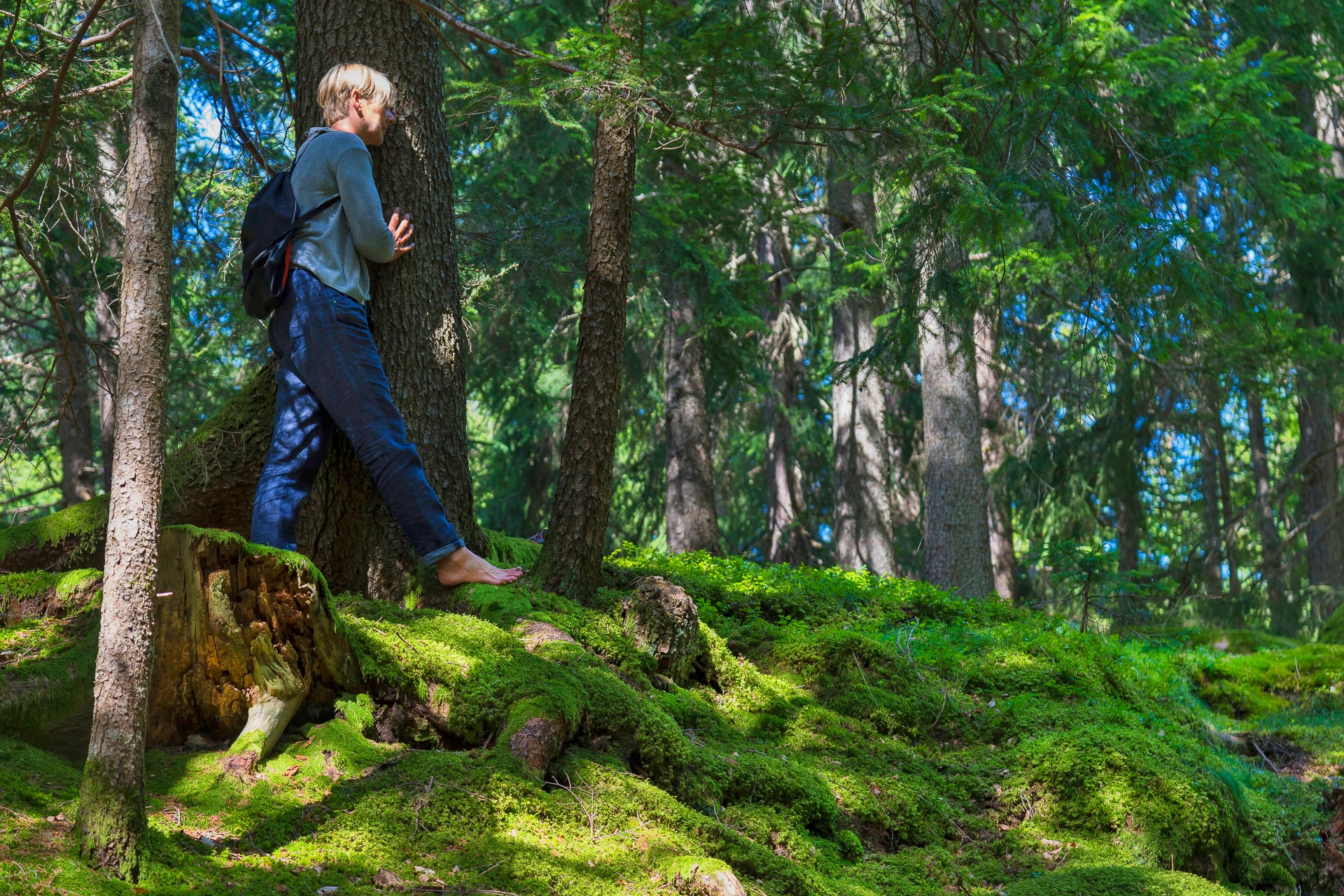 Quick to emphasise that forest bathing is a world away from the clichéd notion of treehugging – a term aimed disparagingly at hippies since the 1970s – Helena is clear on its meditative potential. "You open your senses on many levels and start an intimacy with nature – it takes you out of your head and into your heart; from the intellectual to the experiential," she says. "It's something everyone should try – I want the mainstream to come and do this and see how natural and fantastic it is."
Her wish is looking increasingly plausible. From boutique hotels to luxury resorts, forest bathing, forest breathing, and so-called "tree-toxing" is one of the year's biggest wellness trends, with more and more resorts offering elements of forest therapy on their rosters, while staff at the Centre Parcs resorts are even encouraged to incorporate it in to their working weeks.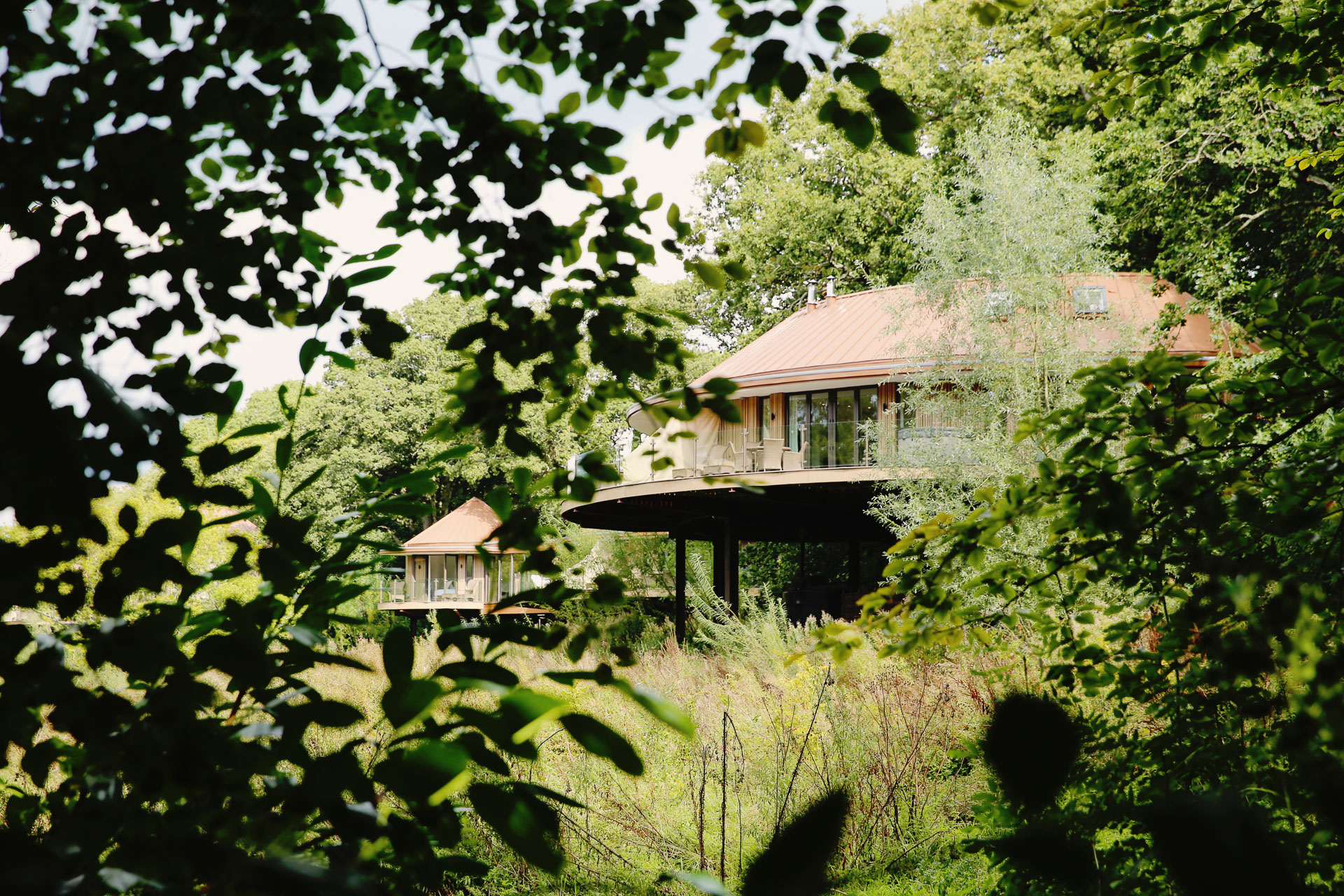 Elsewhere, the South Tyrol tourist board are actively encouraging visitors to embrace forest bathing along thousands of kilometres of woodland walks, and the luxe Rosa Alpina hotel in the Dolomite Mountains offers forest breathing – which blends the concept of shinrin-yoko with Pranayama breathing exercises.
According to Dr. Suraj Dubay at the Rosa Alpina, guests are increasingly open to the benefits of nature therapy. "Connecting to oneself, communicating to the Nature, listening to the silence leaves you feeling calmer and content," he says, playing up the role of forest therapies with the promise of lowering blood pressure, stress and depression.
"From the valleys to the slopes, covered with forests, and the high-altitude Alpine pastures, it's the most magical place to soak in natural therapy. The rustling of wings, the running of a roe-deer, the scurrying of a squirrel, the singing of birds and the perfect flight of an eagle help to animate the different aspects of this world that surrounds us."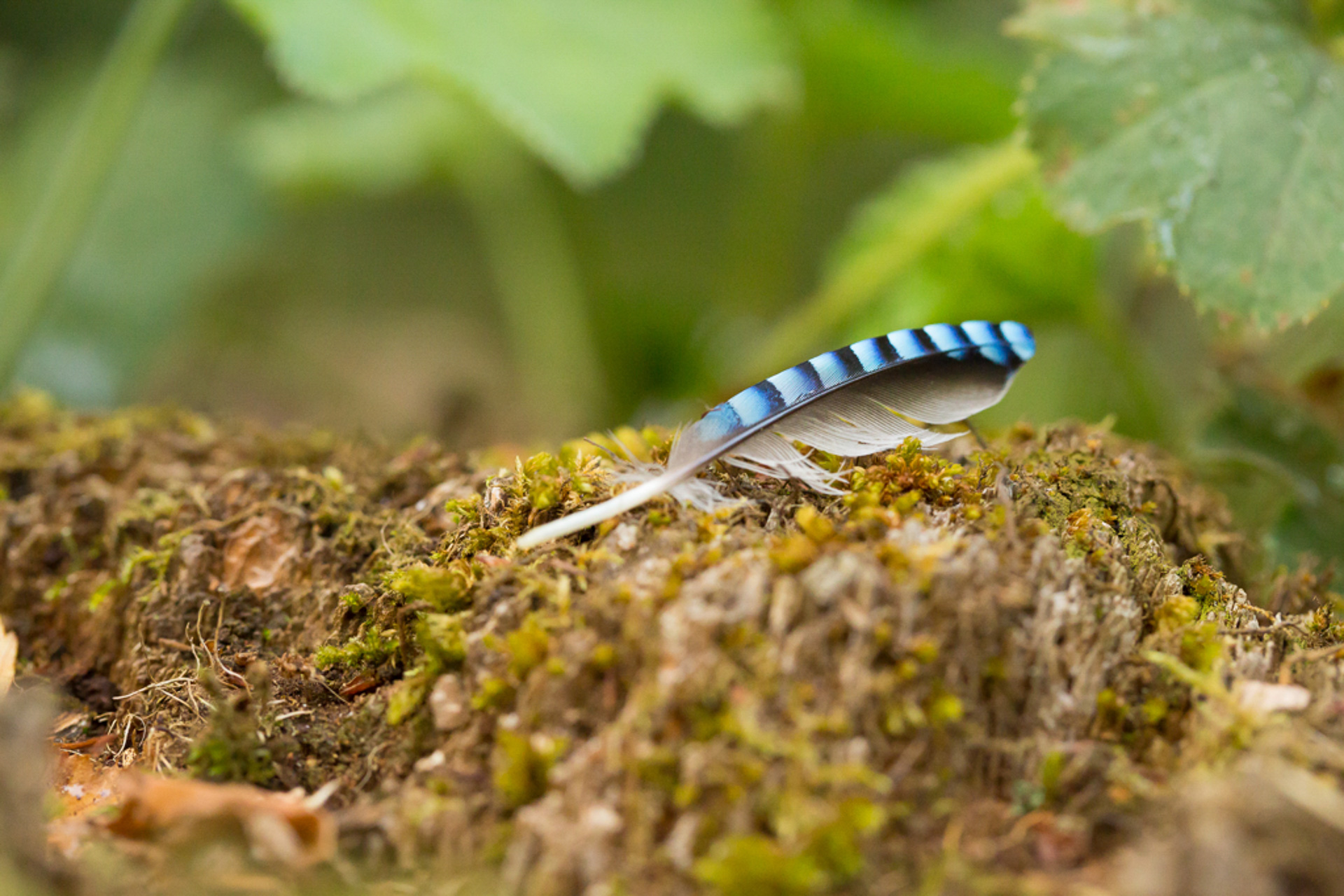 Back in the Ashdown Forest, any residual stress I'd felt before had vanished after emerging from the woods. Sipping a post-practice nettle tea, my limbs were loosened and senses heightened. But more tellingly, I felt an enhanced appreciation of my own surroundings, something Helena says is her driving motivation.
"The things you love, you protect," she says. "It's supposedly innate that we love nature but – the way the world is going – we've forgotten about protecting it. As we improve our relationship with nature we start to love it more."
Which, after trading the woods for London's urban sprawl, felt as strong an endorsement as can be.
Ben Olsen is a freelance journalist, based in London. Keep up with him on Twitter.