11 Things To Do In Lisbon
Eat pastéis, buy candles, hit the beach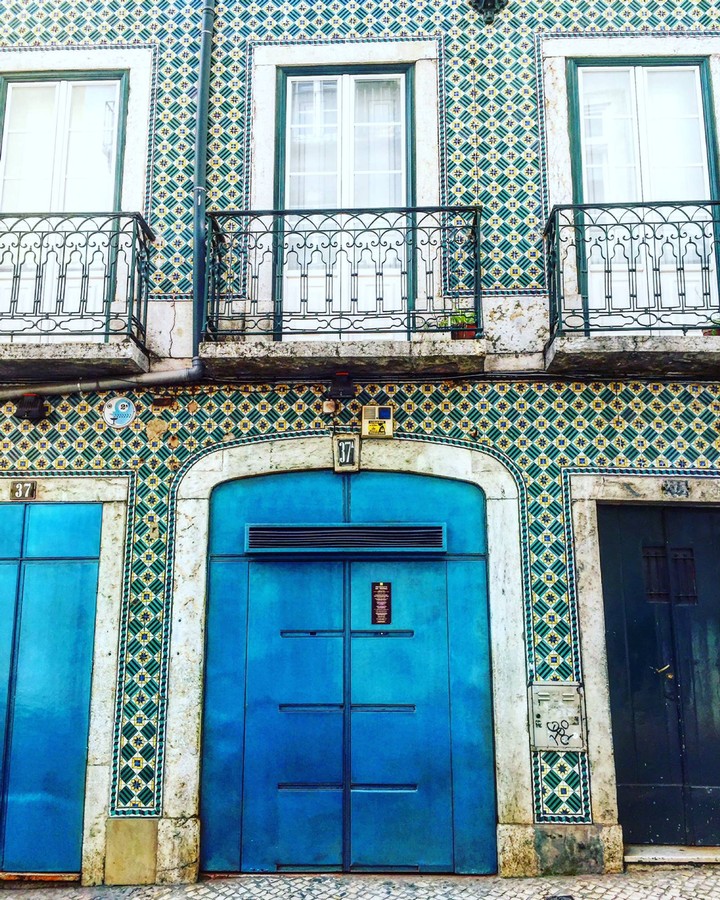 Stay Near Praça das Flores
This shady little square is the perfect place to explore Lisbon from. It has cute cafes, a kiosk and fountain and is near the Praça do Principe Real, Botanical Gardens and Cais do Sodre, where you go for trains down the coast to Belém and the beaches. It's close enough to stroll to the gay-straight party quarter of Bairro Alto, but far enough away to escape the madness when your night's done.
Hang Out In The Train Station (no, really)
Whilst the Gare do Oriente is out near the airport and nothing like the postcard images of the city centre, this modernist train station by Santiago Calatrava is essential viewing for architecture fans. The surrounding buildings are a bonkers mix of styles too, with plenty of playful Pomo. A nice contrast to the traditional town centre and all those beautiful tiles.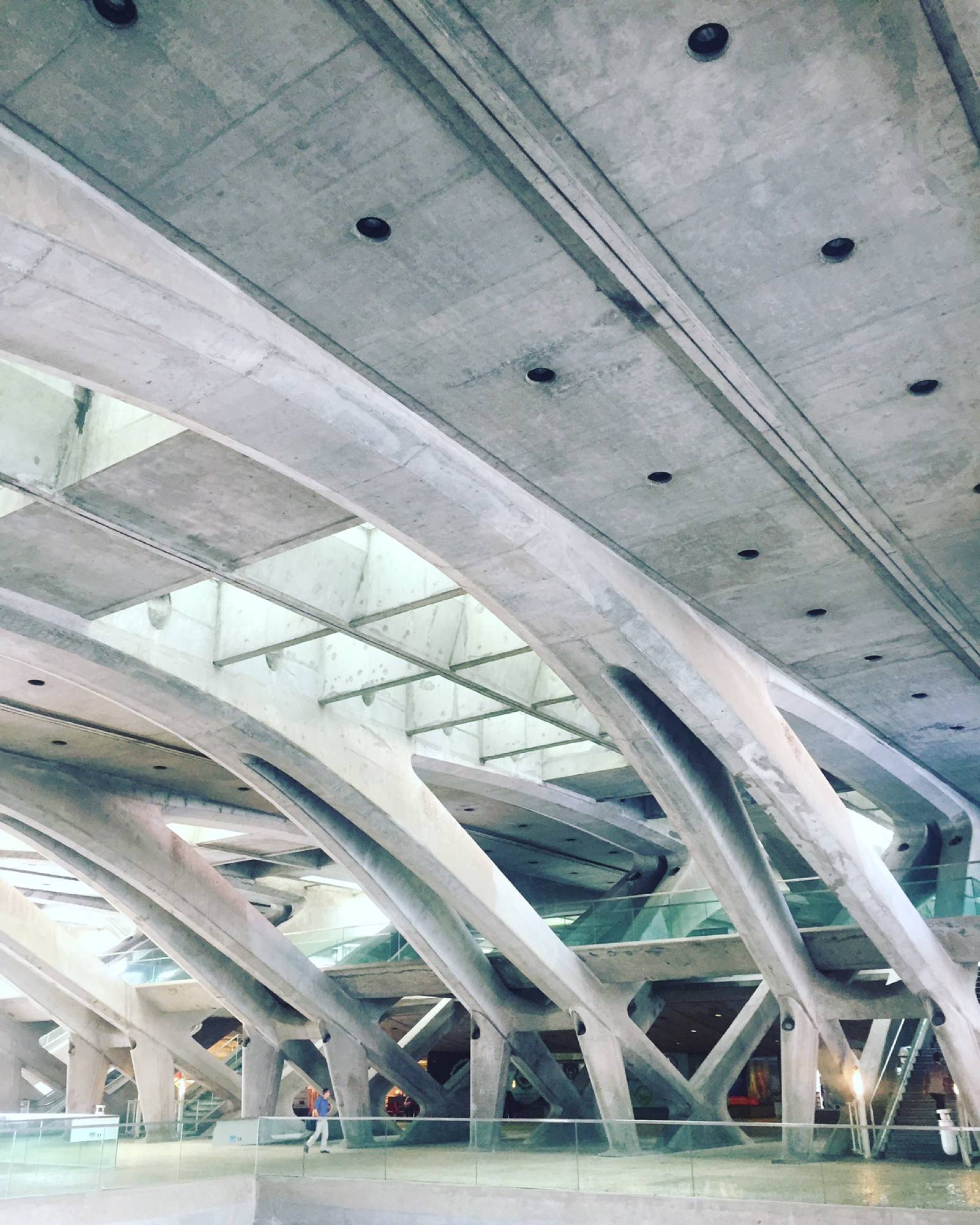 Munch Pastéis at Manteigaria
Whilst you should strictly go to nearby Belém for the legendary pastéis de Belém, in reality, the original bakery is packed with tourists. So unless you're a diehard, then skip it and head to Manteigaria, a more modern pastéis peddler in the Mercado. They have impressive stacks of the custard filled-pastries. Be sure to shake some cinnamon on, like a true Lisboan, and ask for them to go, just so you can get weird pleasure watching them pack them into super-satisfying McDonald's apple pie style cardboard boxes.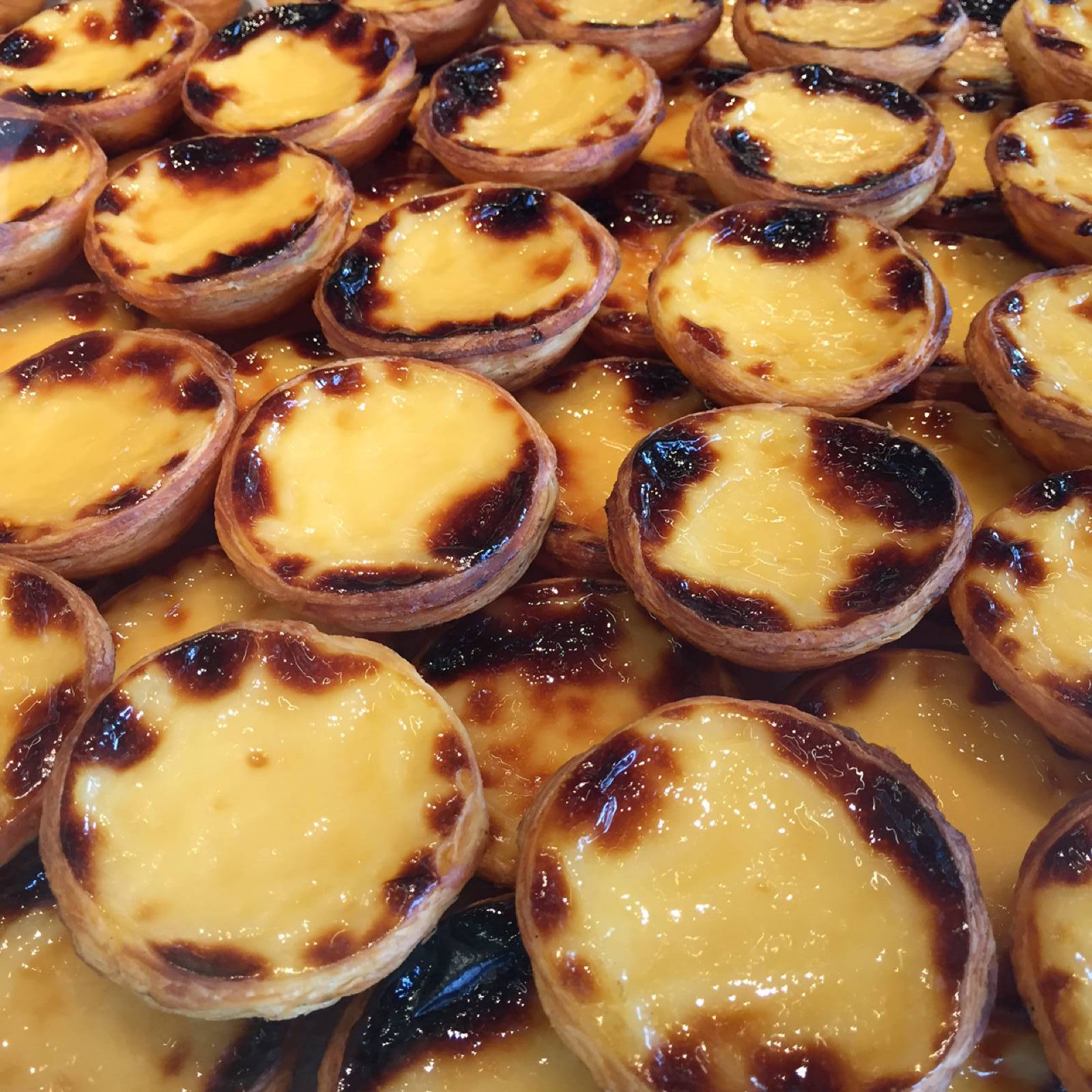 Scope Out The Miradouros
All people love a good vista, but Lisboans make finding viewpoints feel like a professional pursuit. Head to Miradouro de São Pedro de Alcântara to cast an eye over Baixa, Miradouro de Santa Catarina to stare out onto the 25 de Abril Bridge (Europe's Golden Gate Bridge) and Miradouro das Portas do Sol next to the Castelo to look down on Alfama, the original Moorish neighbourhood. Graça has two gorgeous ones too: Miradouro da Senhora do Monte and Miradouro da Graça itself (essentially the same view, but more touristy).
Lisbon's tiled buildings are the essence of the city's beauty, but rather than buy copies in tourist shops (or spend a small fortune on real deals from the centuries past) hit up this contemporary little atelier for a taste of present-day Portuguese ceramics.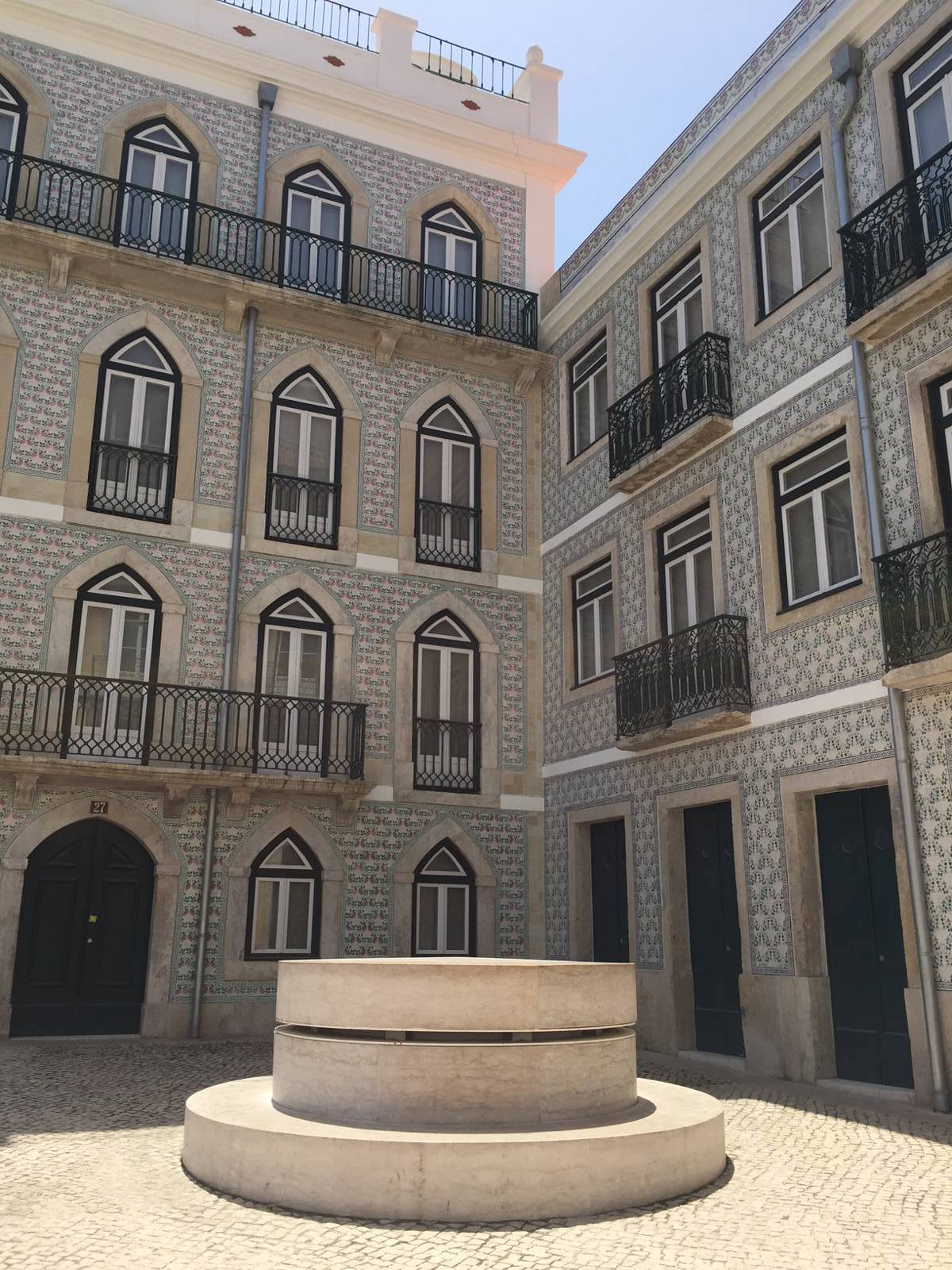 Lunch at Taberna
This little tavern is a heavenly mix of traditional interiors and forward-thinking food and service. Daily specials on the giant chalkboard include tuna ceviche and cod and chickpeas. Taberna is gorgeous at night, but an even greater indulgence for a long lunch with wine. Emerge from the dark into Lisbon's sunlit streets feeling very pleased with yourself (and pissed). No reservations.
Hit the beach
Try two very contrasting beach experiences in Lisbon. Either head to the busier, scenier Cascais or Estoril city beaches (just a short train ride along the coast from Cais do Sodré), or, hop in an Über over 25 de Abril Bridge to the massive nudist beach and nature reserve at Costa da Caparica, with its big LGBT section at Beach 19. If you don't mind taking 3x longer, take the small beach train (after getting the 153 bus from Praça de Espanha and exiting in Costa da Caparica), or hop on the ferry from Cais do Sodré to Cacilhas, then take the 127 or 145 bus from Cacilhas to Fonte da Telha.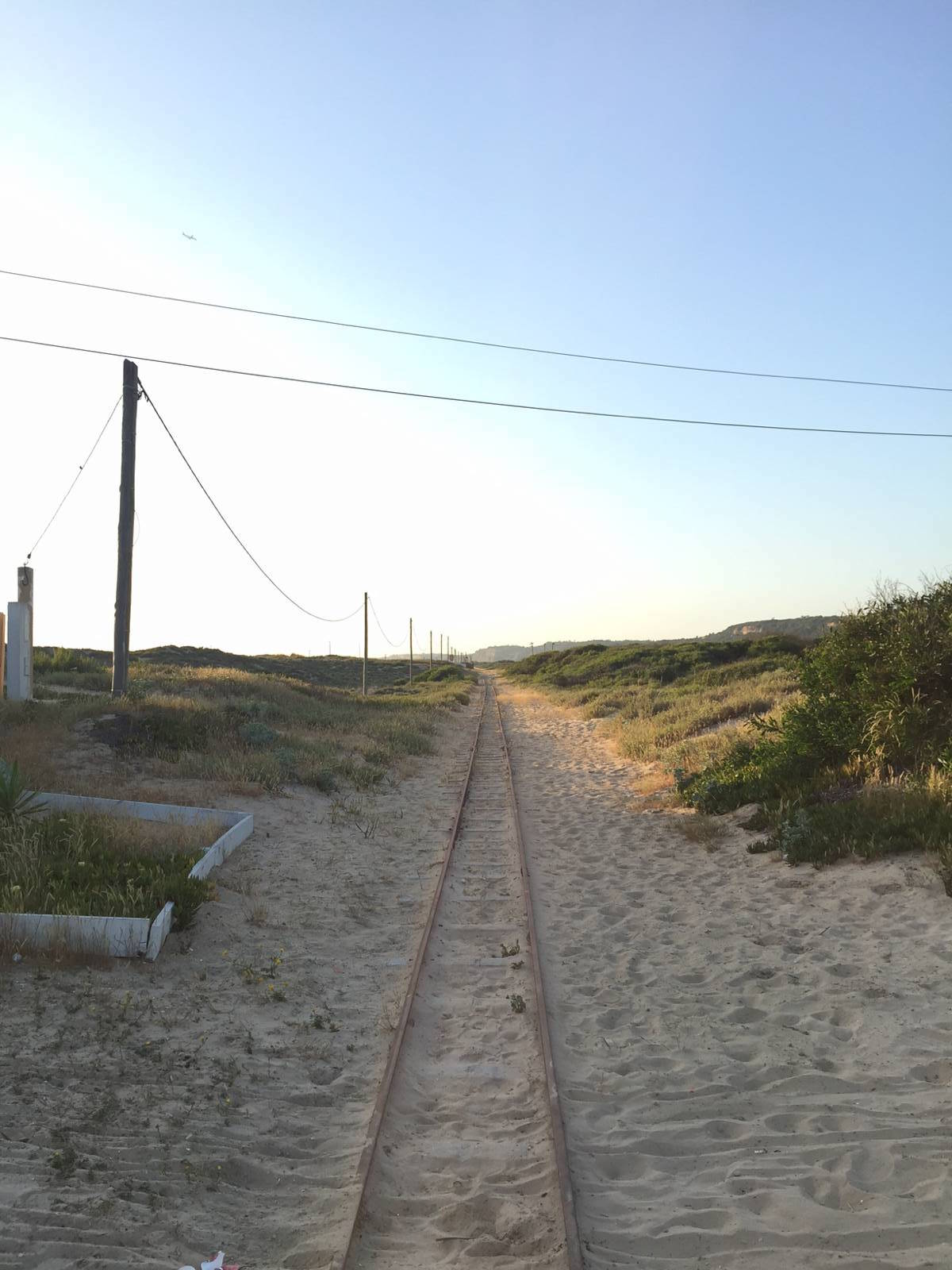 Eat Under a Giant Octopus at A Cevicheria
This restaurant, with its giant totemic octopus hanging overhead, has queues on the street every night. If you want to try their famous ceviche, then you best get down there for 7pm, put your name on the list, then wait at the neighbouring Pub Lisboeta with one of the best gin & tonics in town (and if getting into A Cevicheria proves impossible, just stay put at the Pub Lisboeta, where the food is as tasty as the drinks).
Shop For Soaps at Claus Porto
Yes, you can get Claus Porto's beautifully packaged soaps in boutiques around the world, but nothing beats buying something in its country of origin (it's cheaper and the range is always more extensive). This old school space on Rua das Flores is so seductive you'll even end up going home with a soap on a rope.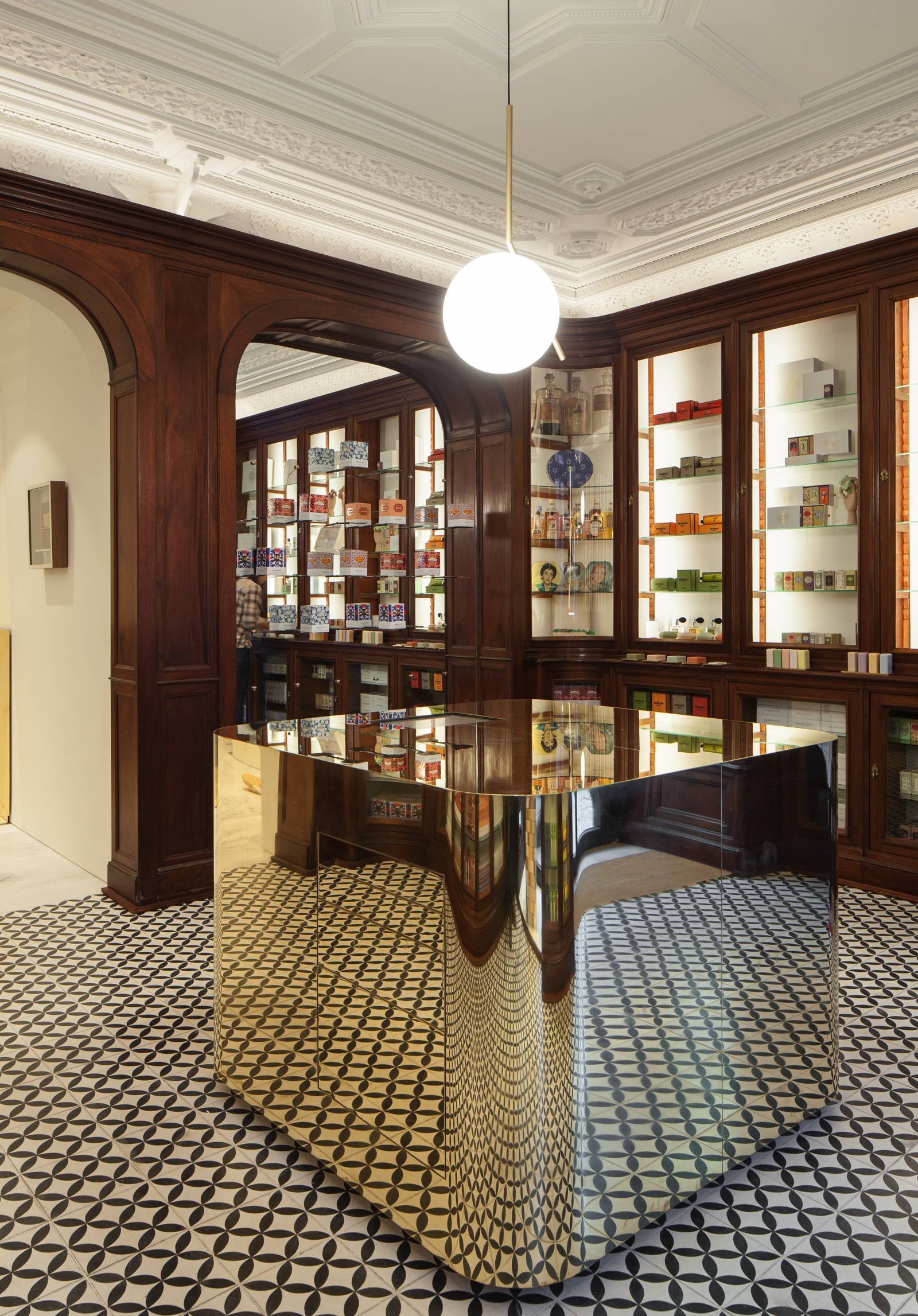 Feel Small-scale Next to Padrão dos Descombrimentos
If you've never seen this concrete monument to maritime explorers, then be prepared to be blown away by its big, blunt, blocky materiality. Whilst the nearby monastery and Belém Tower are the more ancient beauties, nothing beats the spectacle of this. Whilst it might offer a romanticised version of Portuguese exploration of the Age of Exploration (15th & 16th Centuries), it's still a sight to behold. Great views from the top, too.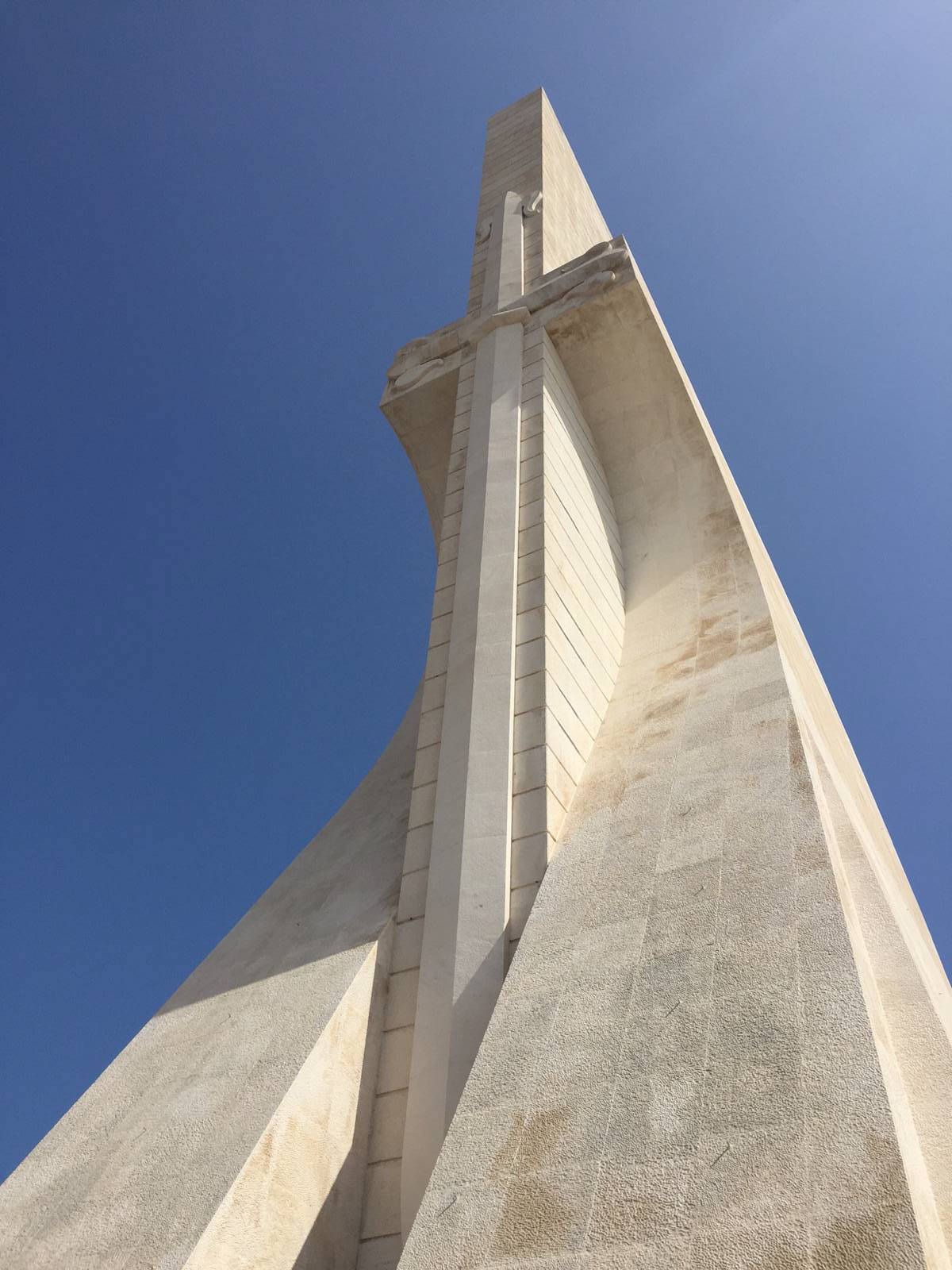 Get Trad Candles at Vellas Loreto
This tiny candle shop, tucked away on a traffic-choked high street, has been around since 1789. It might look forbiddingly ecclesiastical at first, but step inside and the lovely lady behind the counter will help you pick out some of the most beautiful candles you've ever seen, before wrapping them so perfectly in waxed paper that you'll start to feel emotional.